Alla norma refers to a pasta dish, originally from Sicily, made with eggplant in a tomato sauce.  Like many Italian pastas, it just happens to be vegetarian, and it's also pretty delicious.  There are several different variations to making spaghetti alla norma, but this version is one we cooked up based on a recipe from the New York Times.  Typically this pasta is finished by grating cheese on top, but you can also make it a vegan recipe by just skipping this last step.
To make this, you'll need:
A large eggplant
Olive oil
Garlic
4 dried chiles de árbol
A 28-ounce can of crushed tomatoes
Dried oregano
Parsley and/or basil
Ricotta salata (optional – leave this out for a vegan pasta)
12 ounces of spaghetti
Start by cooking your pasta, and then cut your eggplant into 1/2 inch thick slices.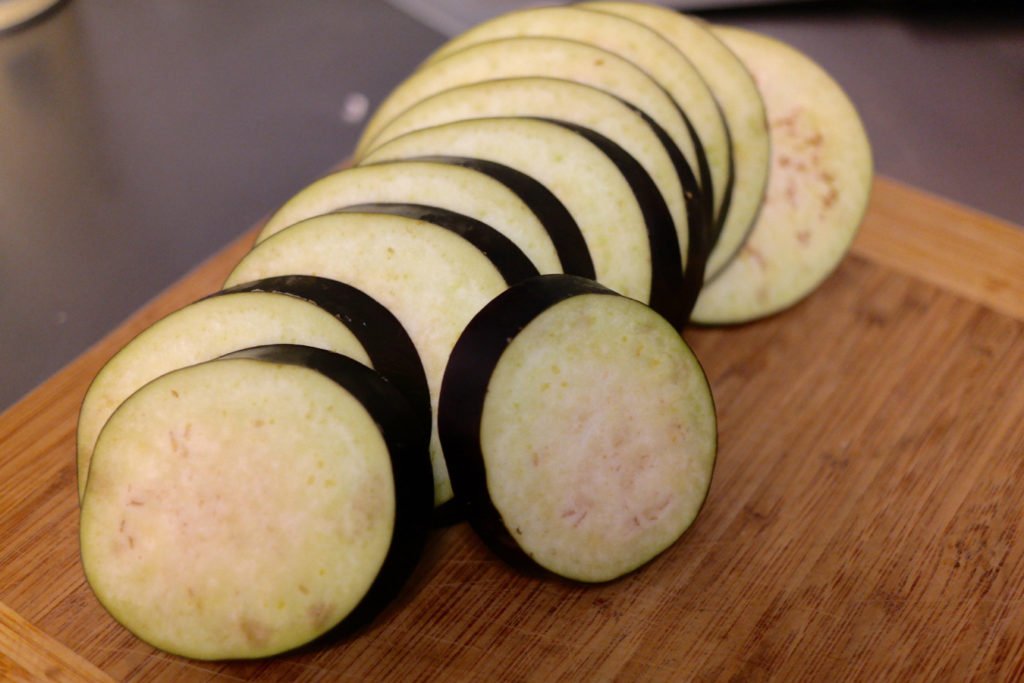 Coat the bottom of a large cast iron pan in a thin layer of olive oil and place the eggplant slices into the pan, making sure they don't touch.  Cook them until they brown on the bottom, then flip them over and do the same thing on the other side.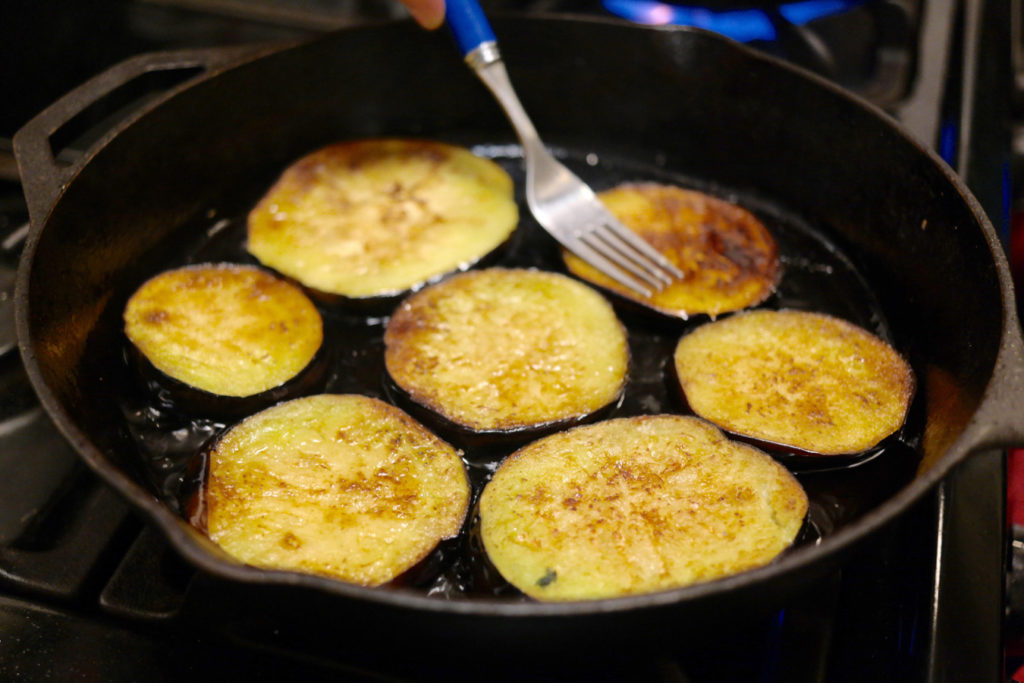 Once the eggplant equally cooked on both sides, place the slices on a plate to cool a little and sprinkle some salt on top.  Work in batches to cook the rest of the eggplant, adding more olive oil if you need it.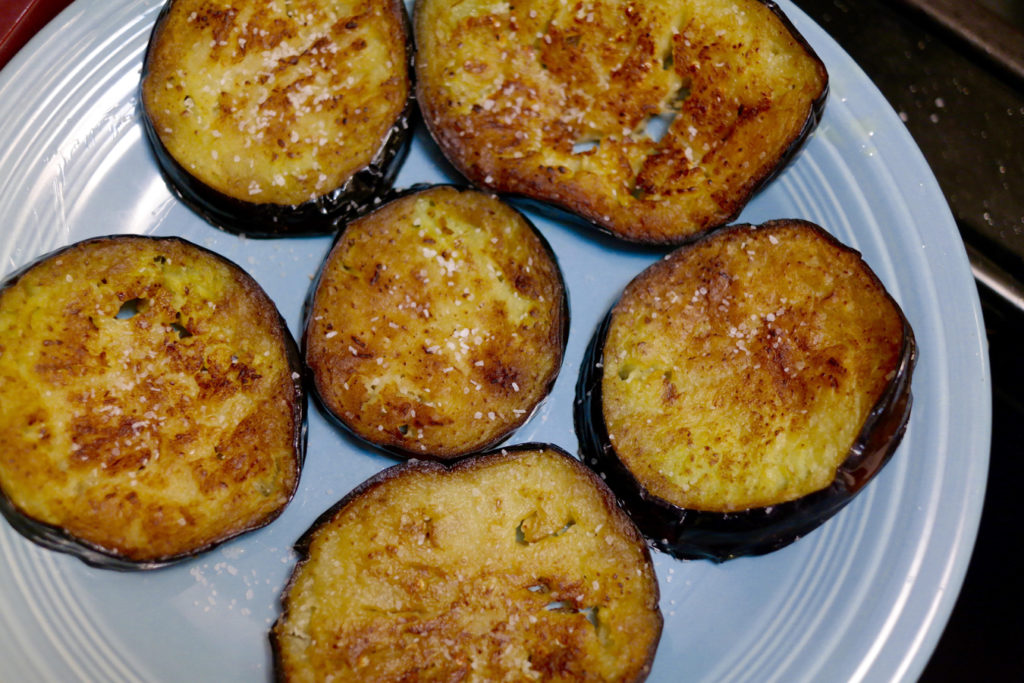 Then cut the eggplant slices into strips.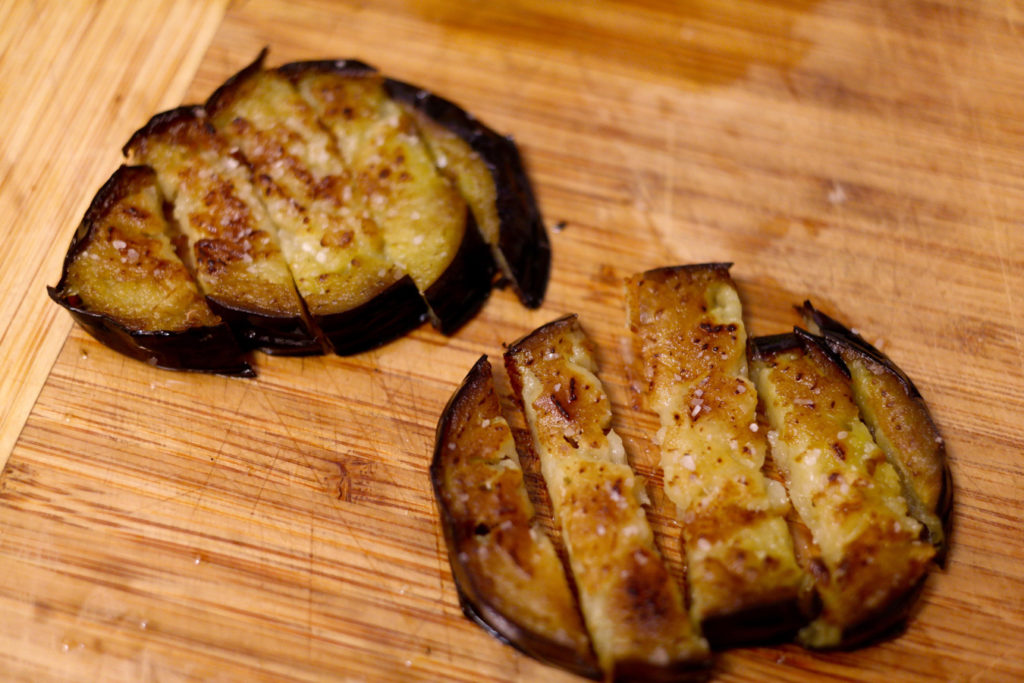 To make your sauce, break your chiles de árbol into pieces by hand and place them in the same pan along with three or four minced garlic cloves.  Cook your chiles and garlic until they just begin to brown.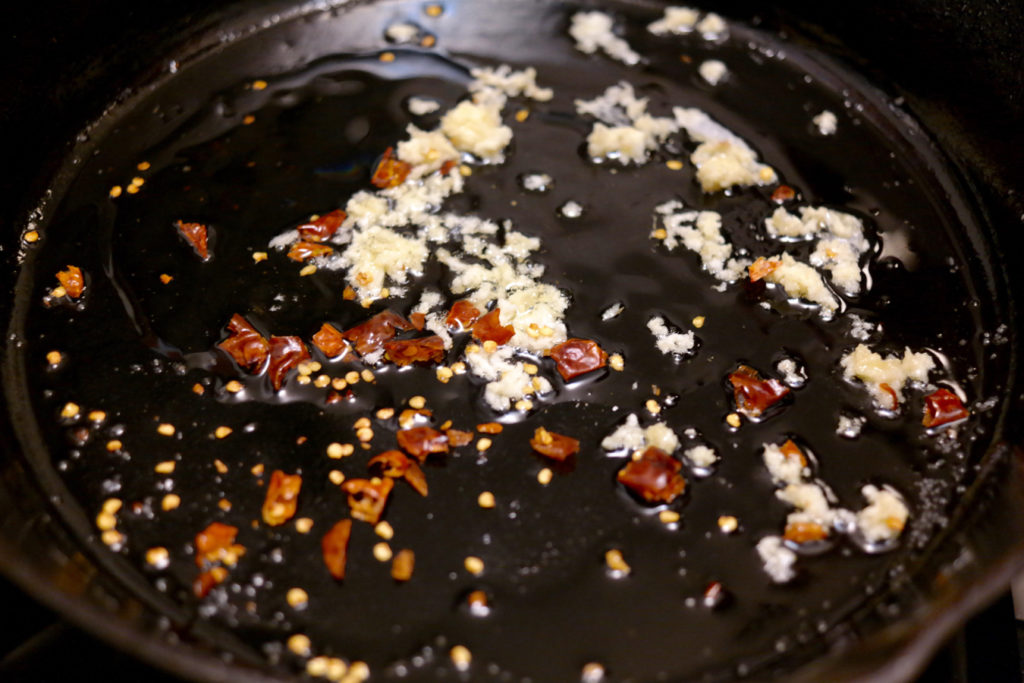 Stir in your crushed tomatoes along with a teaspoon of oregano and let your sauce heat through for about 5 minutes.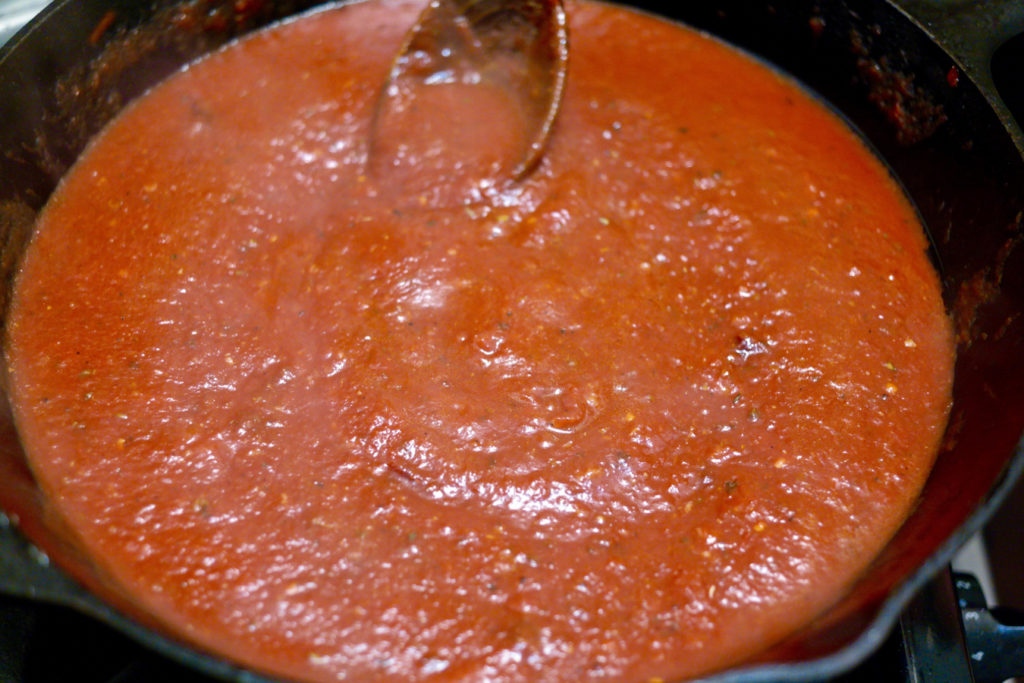 Add in your eggplant slices …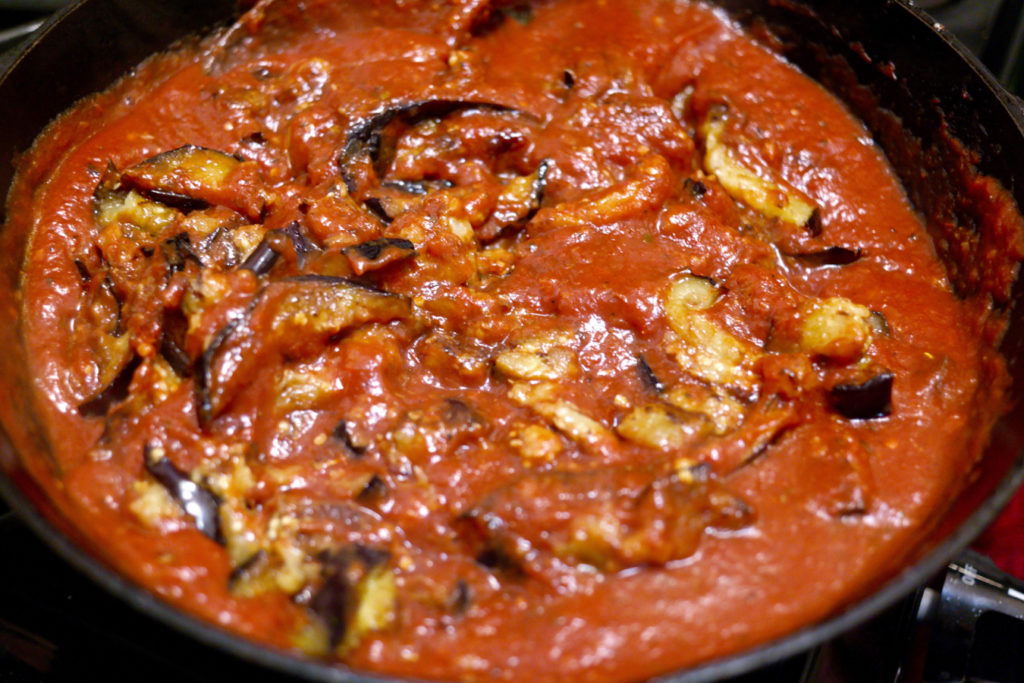 … and then your spaghetti and mix everything together.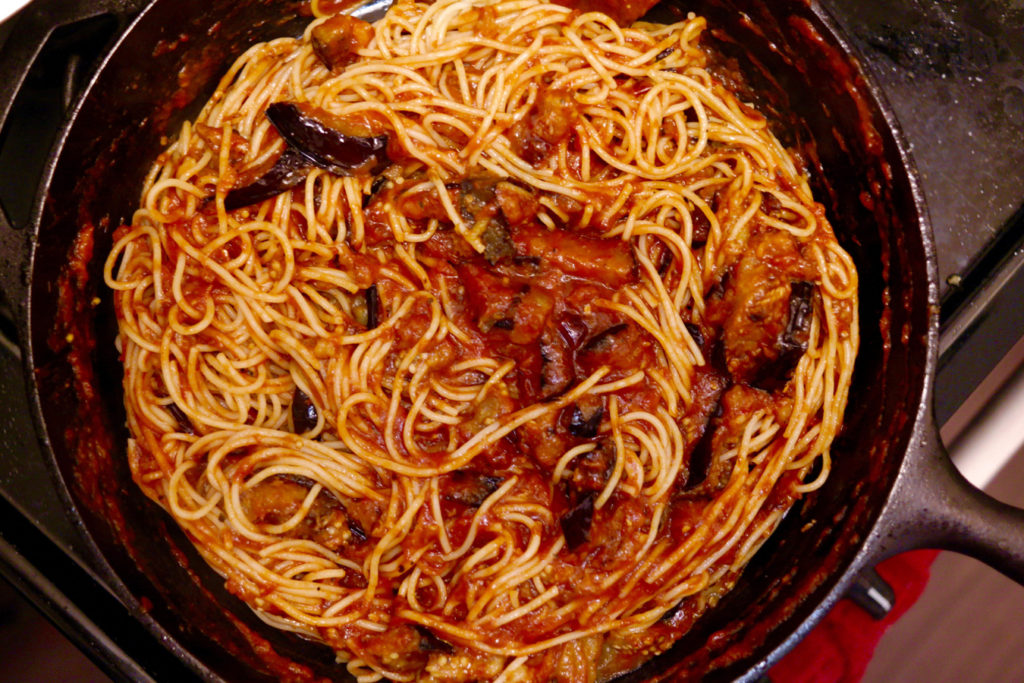 Serve the pasta with a few sprigs of basil or parsley, or both, and some ricotta salata grated on top (or leave off the cheese if you want to make this vegan).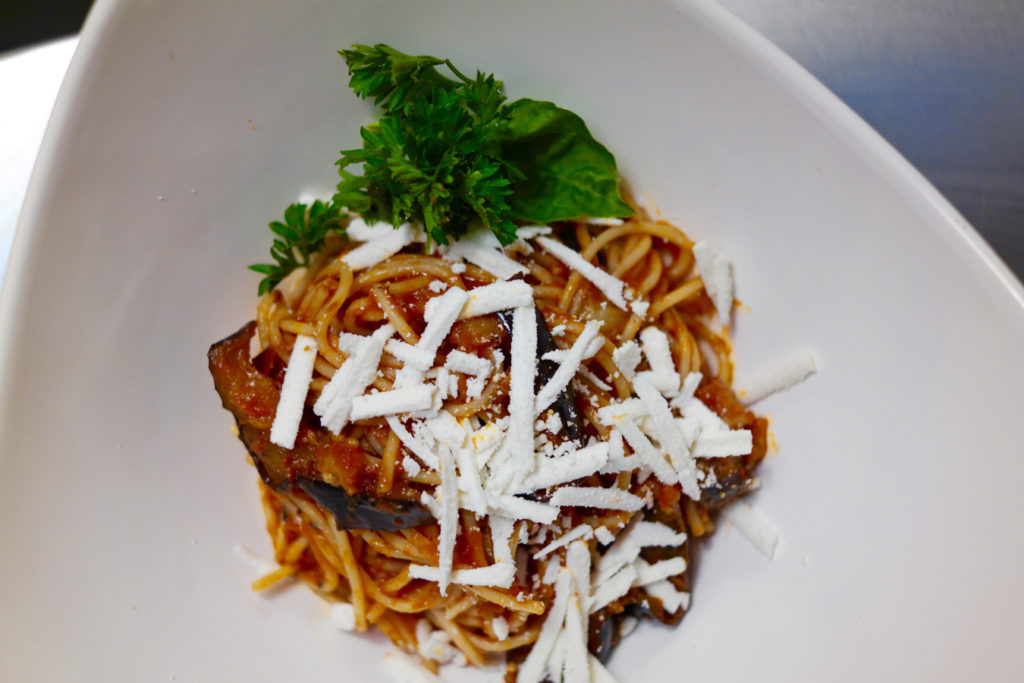 And there's your alla norma!  This was a pretty easy pasta to make, although it does take some time to cook all of the eggplant.  It's worth it, though, because the lightly fried eggplant gives a lot of flavor to the tomato sauce and gives this pasta some veggie goodness.  The cheese on top, if you decide to use it, adds in some nice creaminess.  If you're looking to switch up your pasta game, this is a simple yet unique dinner you can make.