We found this recipe for vegetable tartlets in the New York Times and decided to adapt it for ourselves because – well, what's not to love?  It's made with two different kinds of cheese, roasted veggies, and a nice buttery crust.  Plus, the tartlets are individually sized so you can have just one at a time (or a few, because they're pretty tasty).  These take some time to make, but we think they're worth it.
To make them, you'll need:
White flour
Whole wheat flour
1 1/2 sticks of butter
Cheddar cheese
2 eggs
3 zucchini
A package of cherry tomatoes
Rosemary
Red pepper flakes
Olive oil
Honey
Cayenne pepper
Vinegar
Ricotta cheese
Chives
Garlic
Milk or heavy cream
Start by making the dough:  stir together 1 1/2 cups of white flour and 1/2 cup of whole wheat flour with a pinch of salt.  Then cut all of your butter into pieces and use your hands to incorporate it in.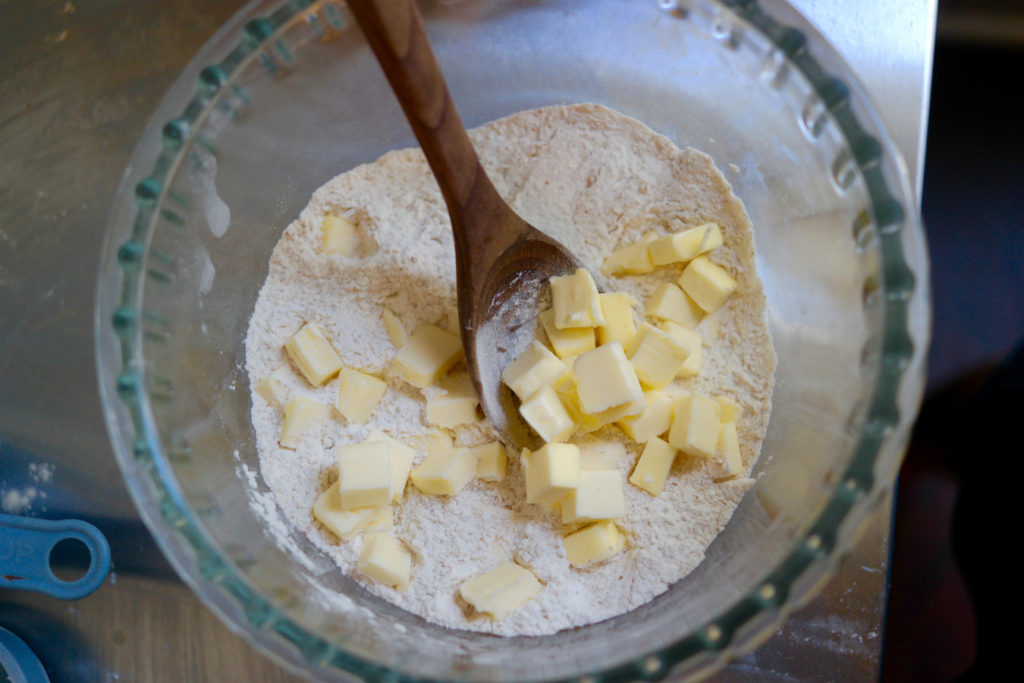 Once the dough is mixed enough to resemble wet sand, add in 3/4 cup of grated cheddar cheese.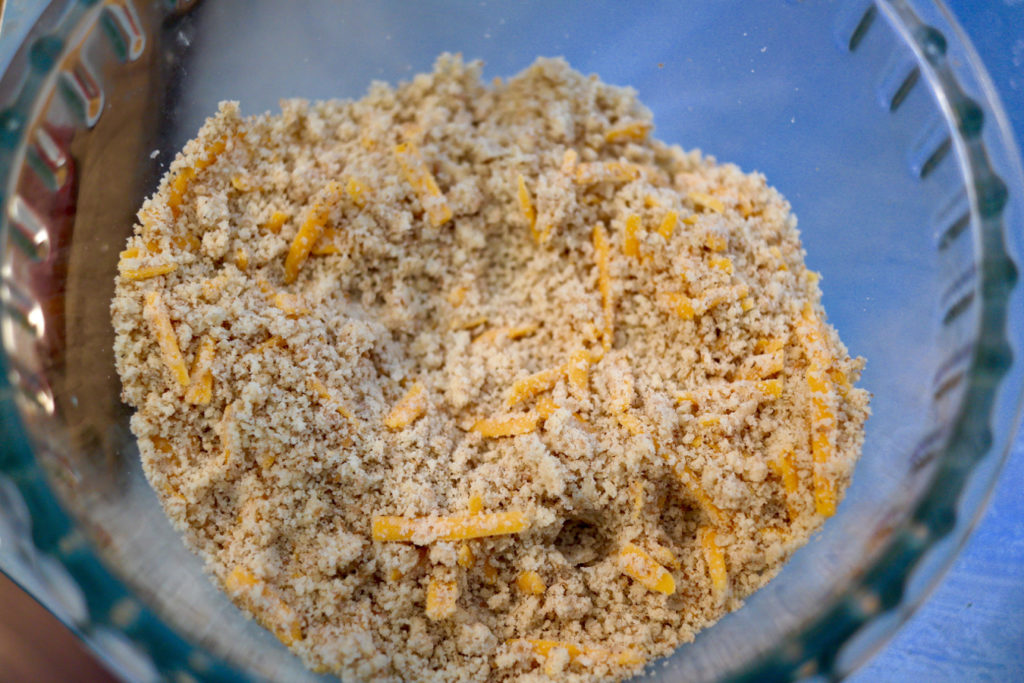 Whisk one egg and stir that in along with 2 tablespoons of cold water.  Combine these in by hand until you have a dough that holds itself together, then press the mixture into a ball and flatten it into a disk.  Wrap it in plastic wrap and let it chill in the fridge for several hours.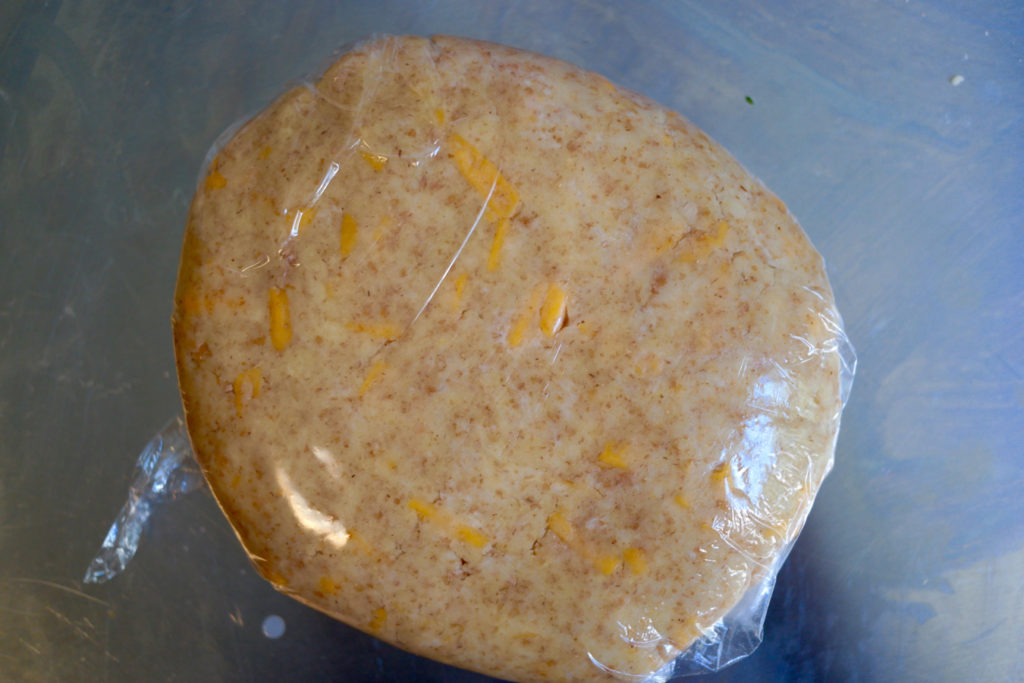 Then roll it out into a rectangle that's about 12 inches by 16 inches …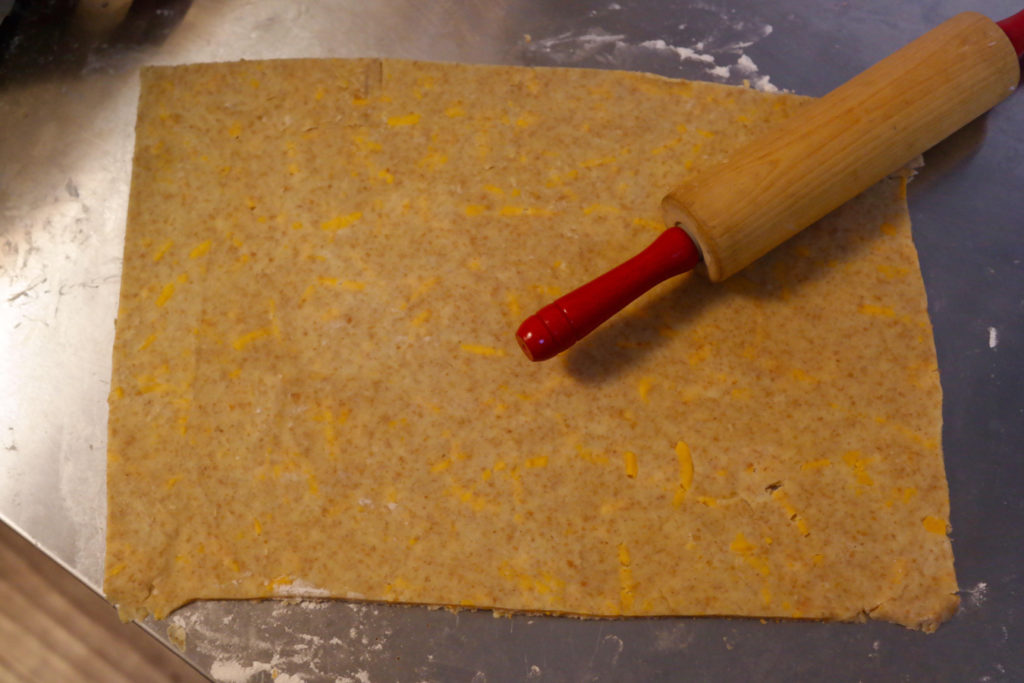 … and cut it into 12 squares.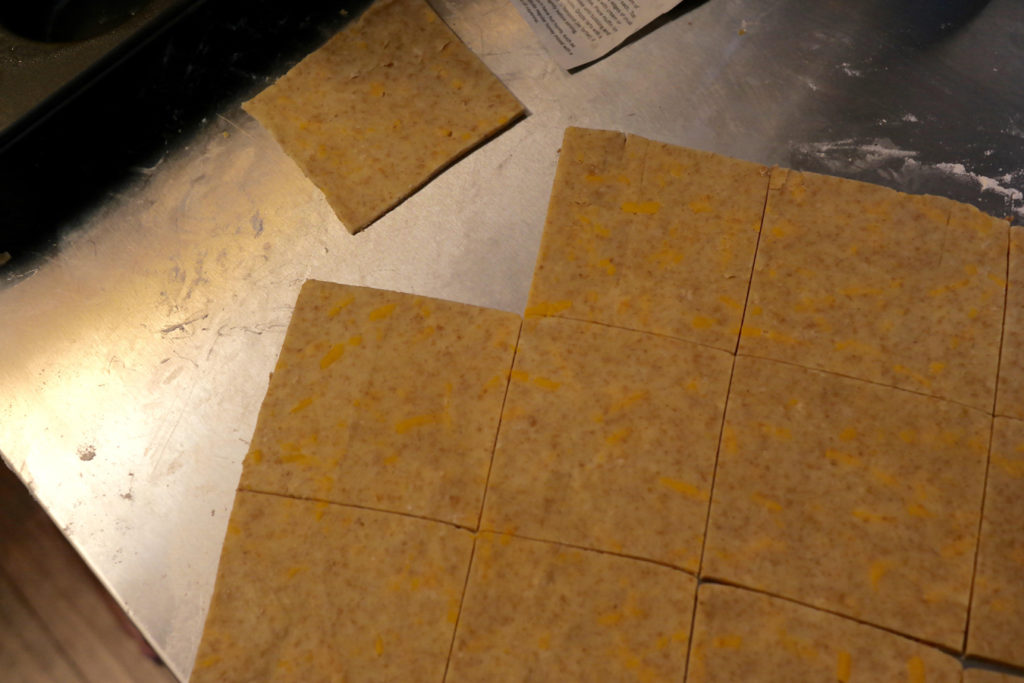 Press each square into a greased muffin cup.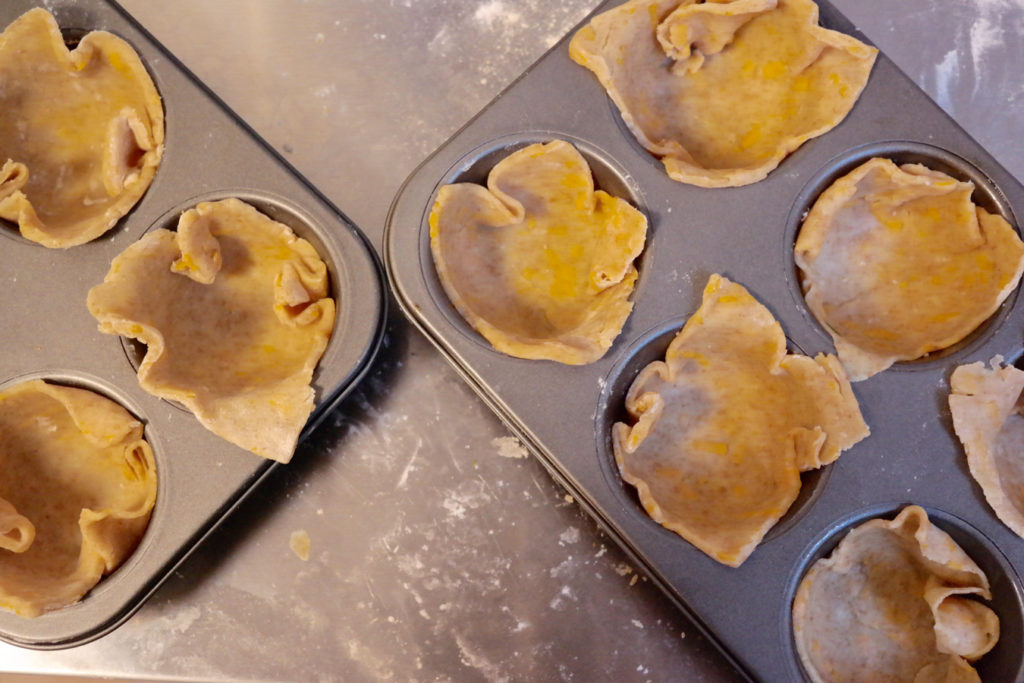 For the vegetables, quarter and dice your zucchini …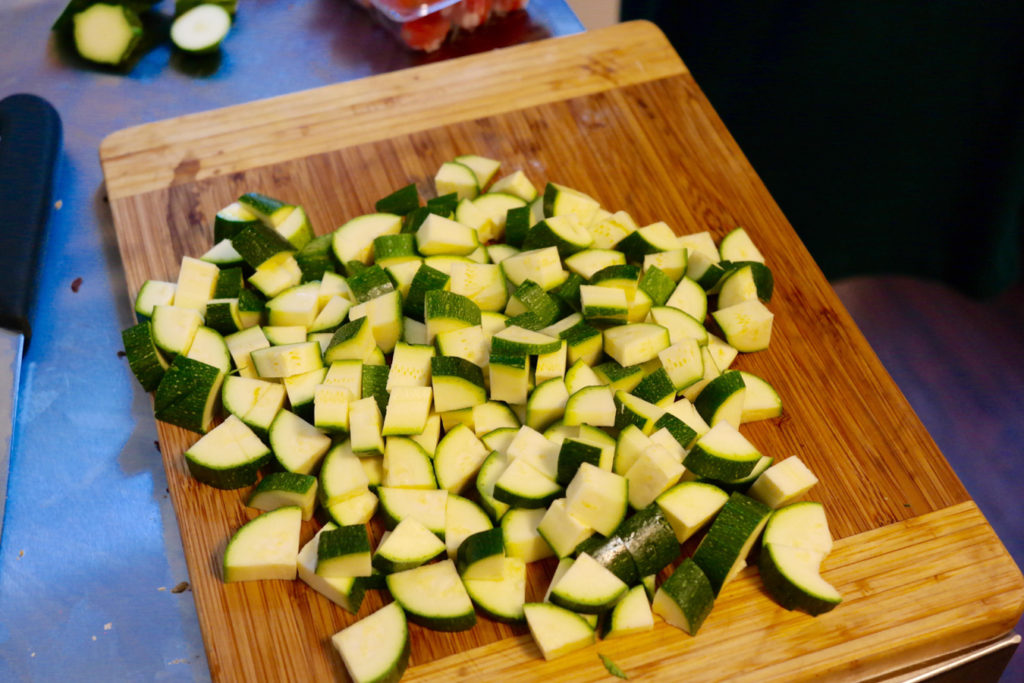 … and cut your cherry tomatoes in half.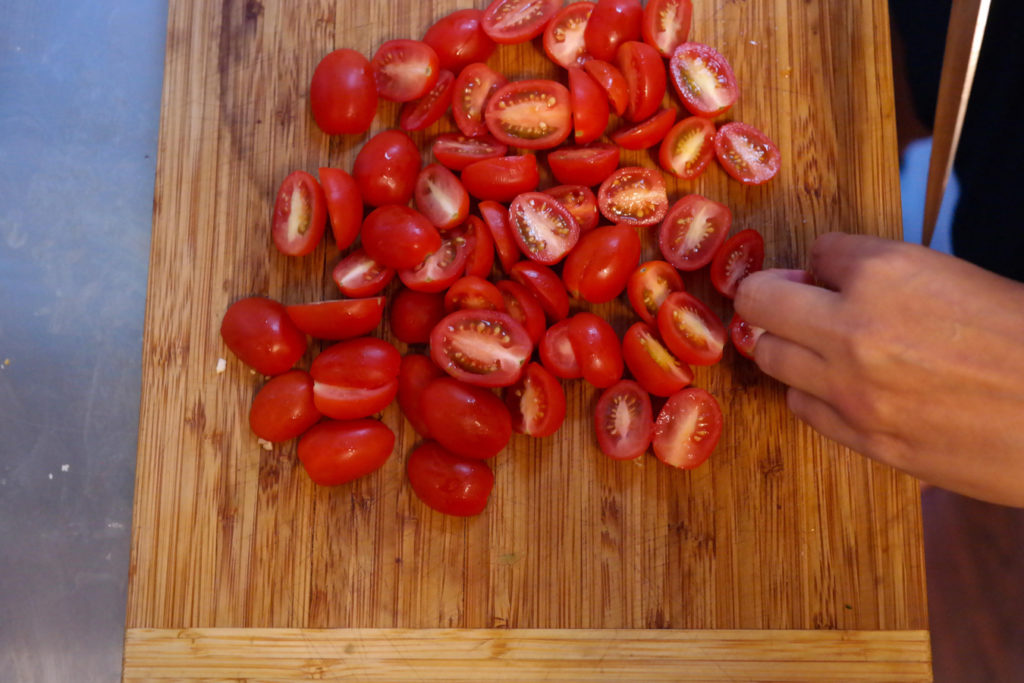 Spread the veggies out on a baking sheet and toss them with a few tablespoons of olive oil, salt, pepper, some rosemary, and red pepper flakes.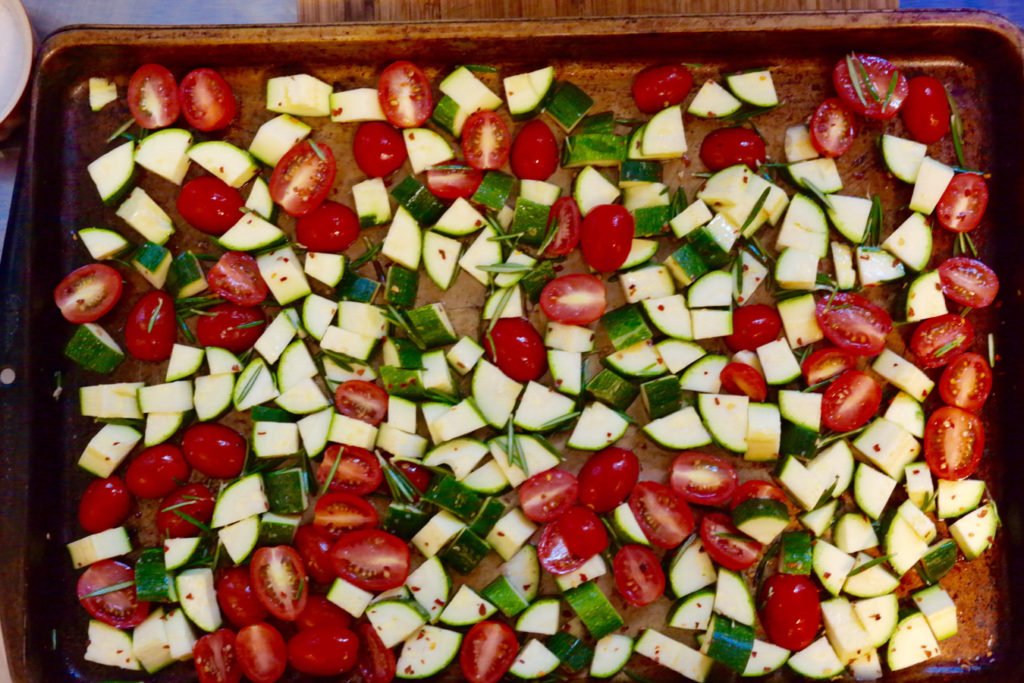 Bake them at 425°F for 45 minutes, tossing them once or twice on the baking sheet while they're cooking.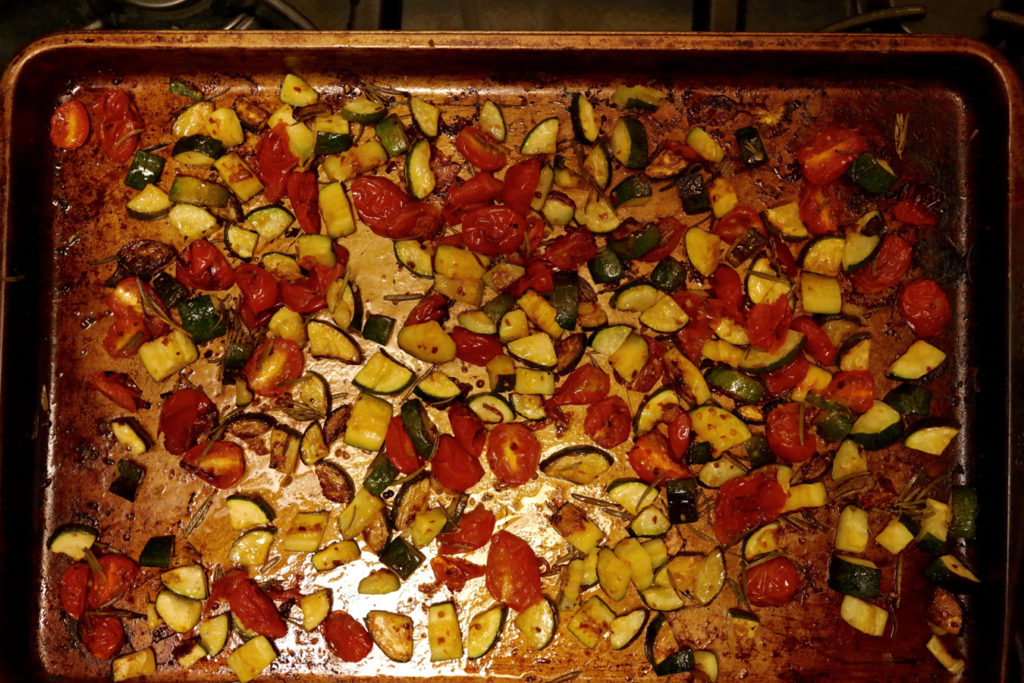 When they're done, place the vegetables in a bowl.  Stir a pinch or two of cayenne pepper into 1 1/2 tablespoons of honey and mix this with the veggies along with a tablespoon of vinegar.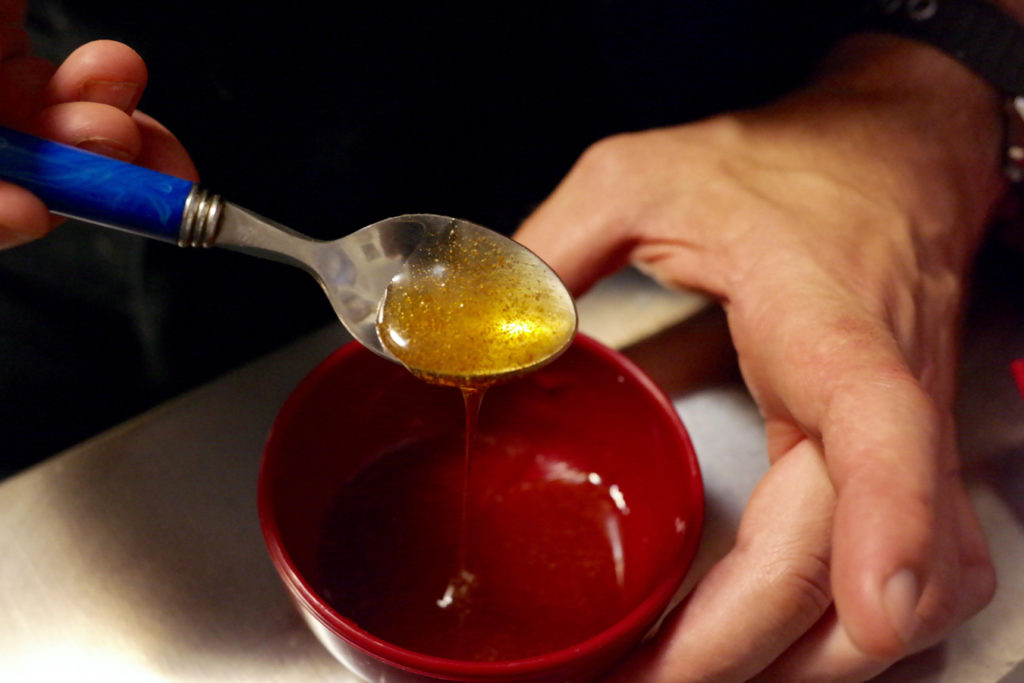 Then whisk together 3/4 cup of ricotta cheese with a few tablespoons of chopped chives, a minced garlic clove, and another egg.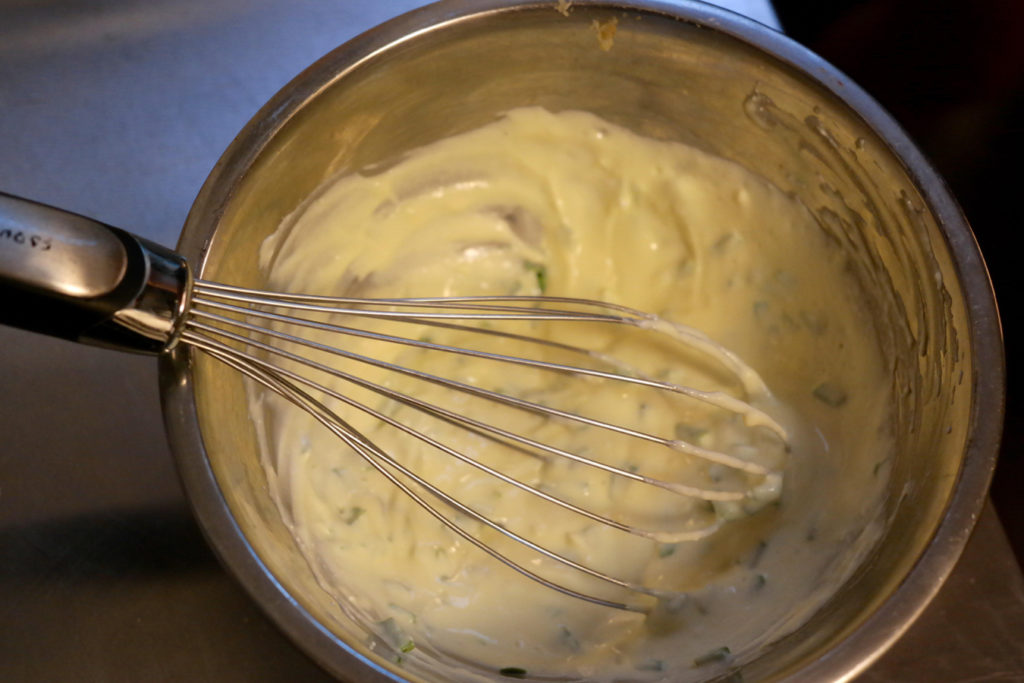 Divide the ricotta mixture by spreading it into the bottom of the dough cups.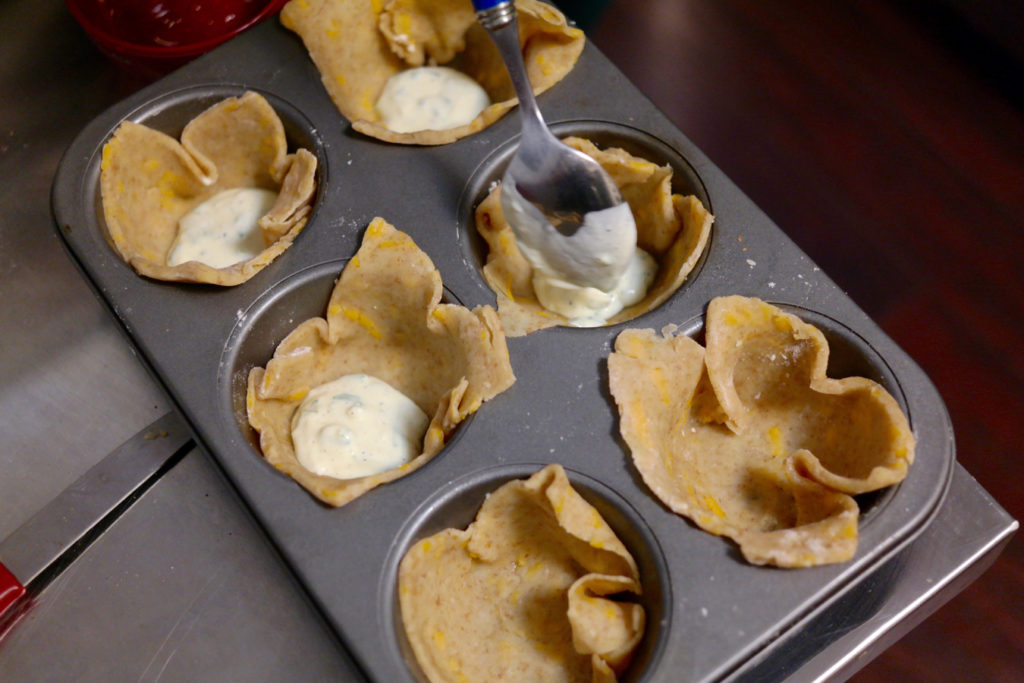 Then layer the roasted vegetables on top.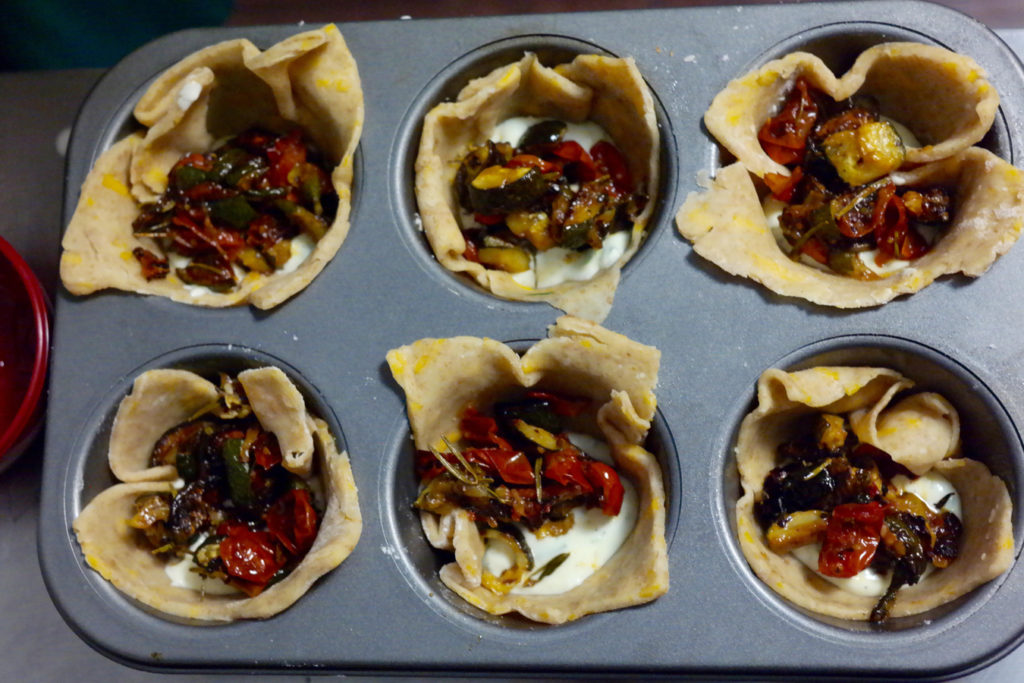 Fold the edges of the dough cups in to enclose the veggies and ricotta and brush the tops with milk or cream.  Grate some extra cheddar cheese over each cup.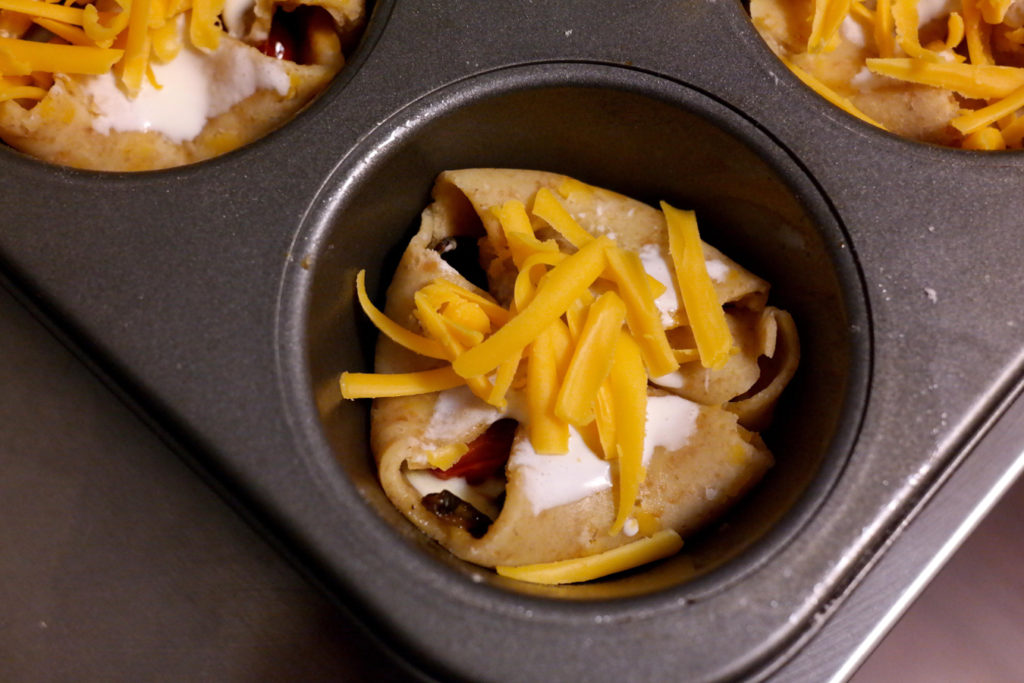 Turn the oven down to 375°F and bake the tartlets for about 25 minutes, until they begin to turn a golden brown.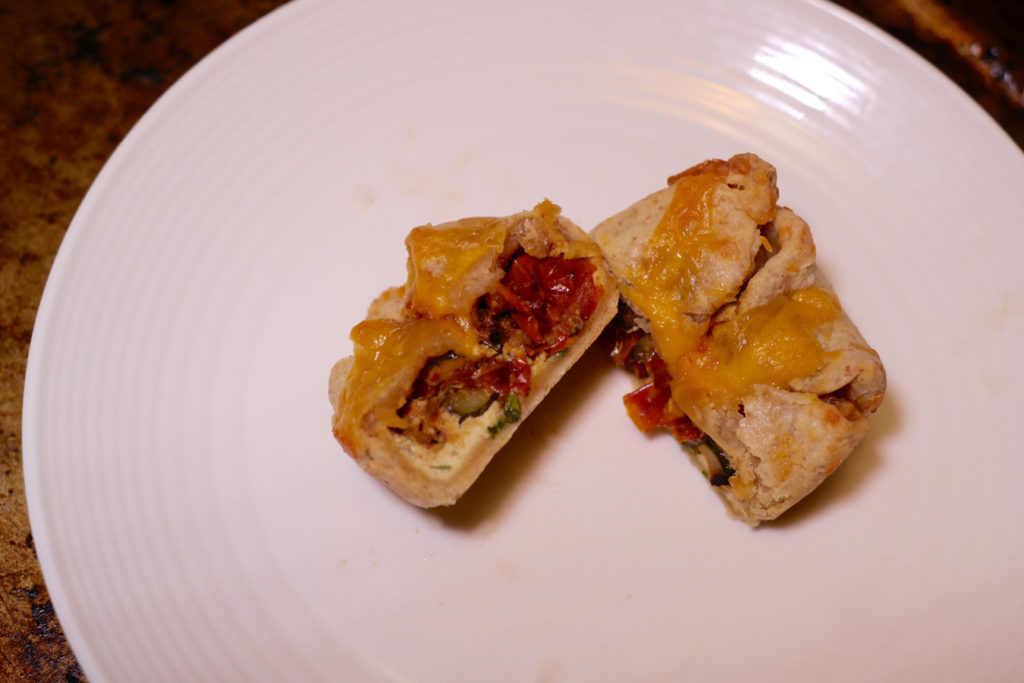 These turned out really rich and cheesy, with an added bonus of having some flavorful veggies inside to balance that creaminess out.  It takes a while to make and prepare the dough and to chop and roast the vegetables, but you turn out with some cute, hearty, and savory little pastries.  If you've got some time, try these out for a new twist on getting in your vegetables.