We're back showing you some of the cool and delicious places we've discovered recently around New York – and as a bonus, all the food we're showcasing here is vegetarian or vegan!  Since everything in this post is meat-free, you can go ahead and visit these restaurants (and a festival) for food that anyone can enjoy.
First, we decided to check out Modern Love, a 100% vegan restaurant in Williamsburg.  We started off our meal with an order of poutine, made with steak fries stacked Lincoln Log-style and topped with vegan gravy and whipped almond ricotta.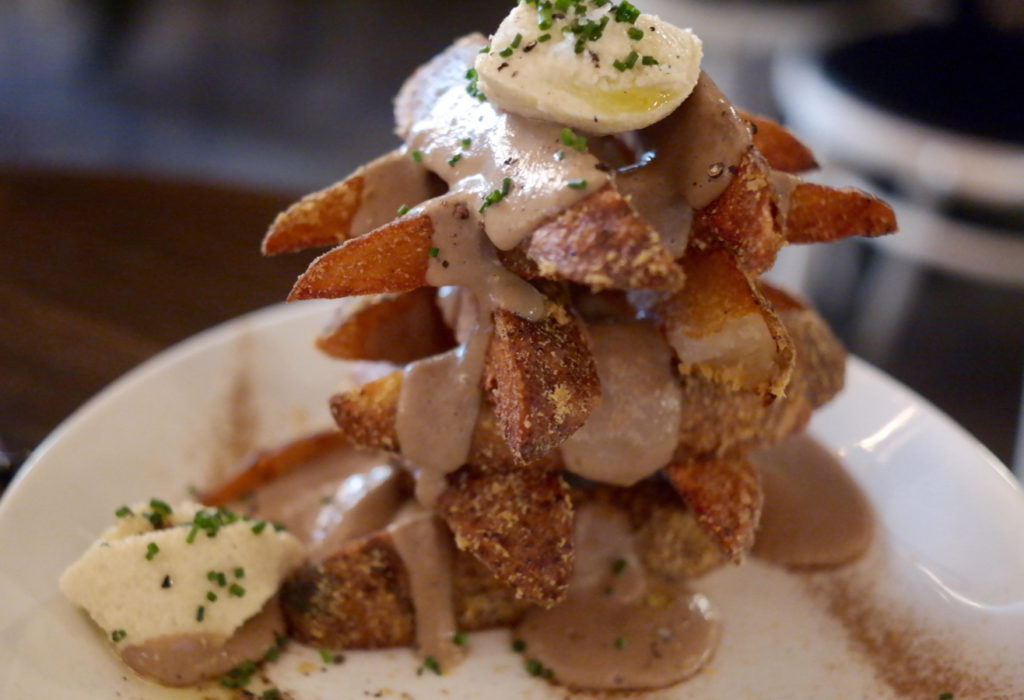 We also had some fried green tomatoes …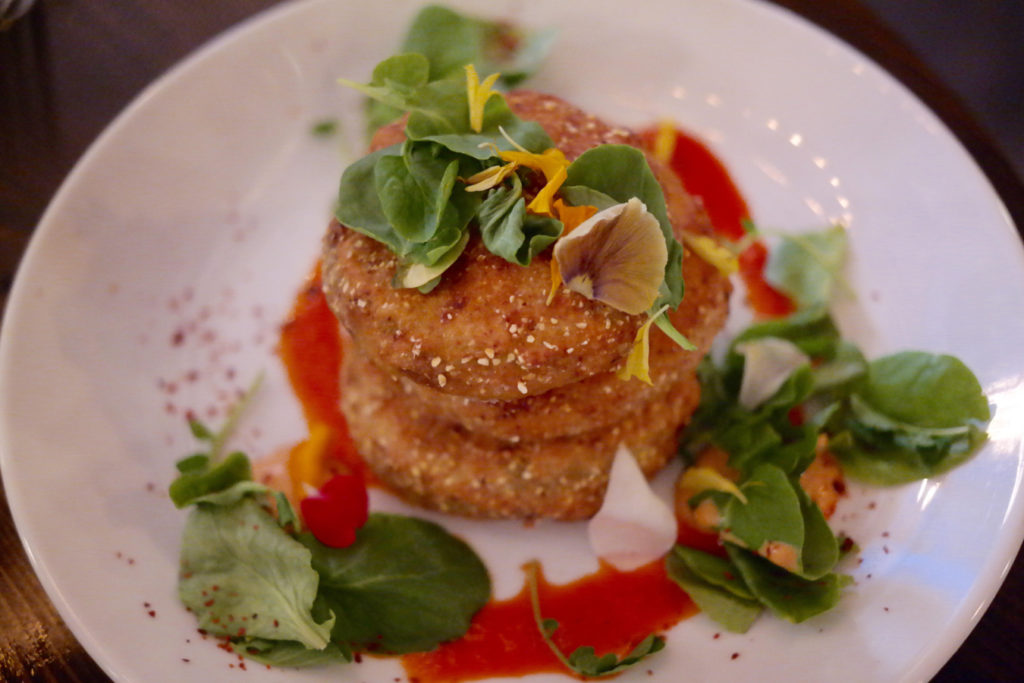 … and a caesar salad with grilled romaine lettuce and polenta croutons drizzled with a vegan garlic dressing.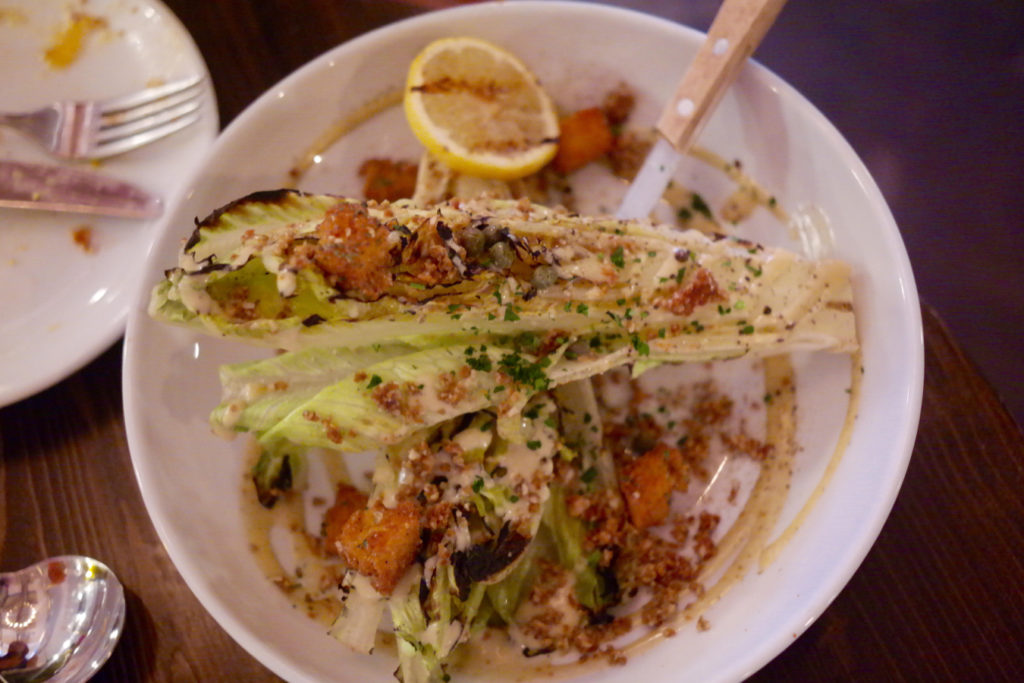 Then we split the hen of the woods piccata:  fried mushrooms, lima beans, and mashed potatoes served with a white wine caper and lemon sauce.  Cyril said this was one of the best vegan dishes he's ever had.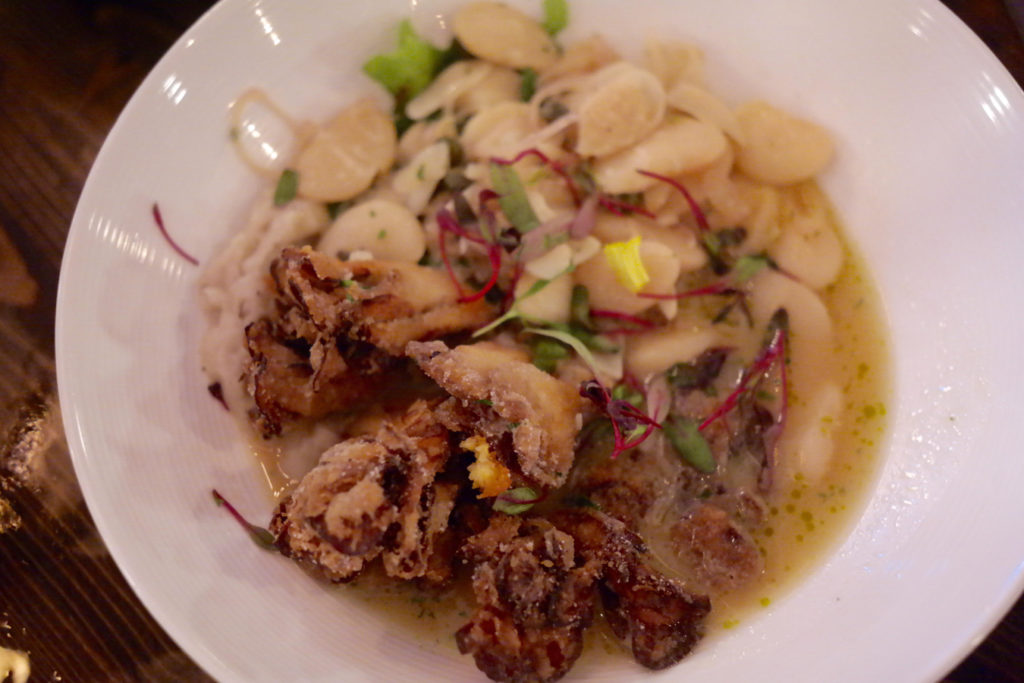 And for dessert, we shared a slice of mixed berry pie with vegan vanilla ice cream and whipped cream.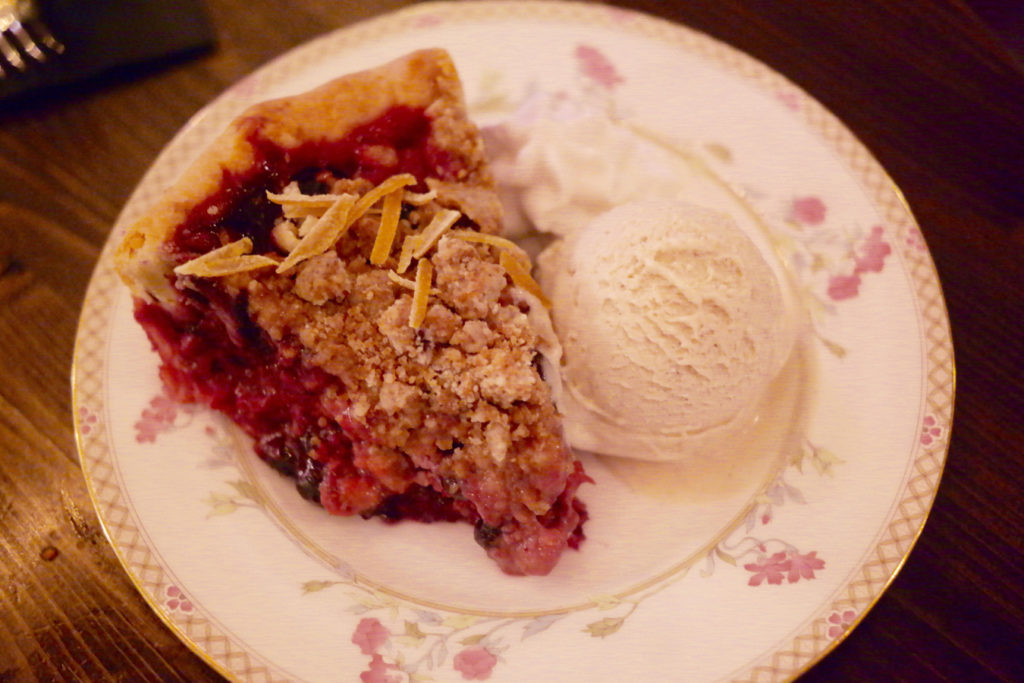 We also went to PS Kitchen, a vegetarian restaurant near Broadway that donates all of its profits to charity.  We started off our meal there with the Columbian potato soup, garnished with jalapeño, cilantro, and avocado …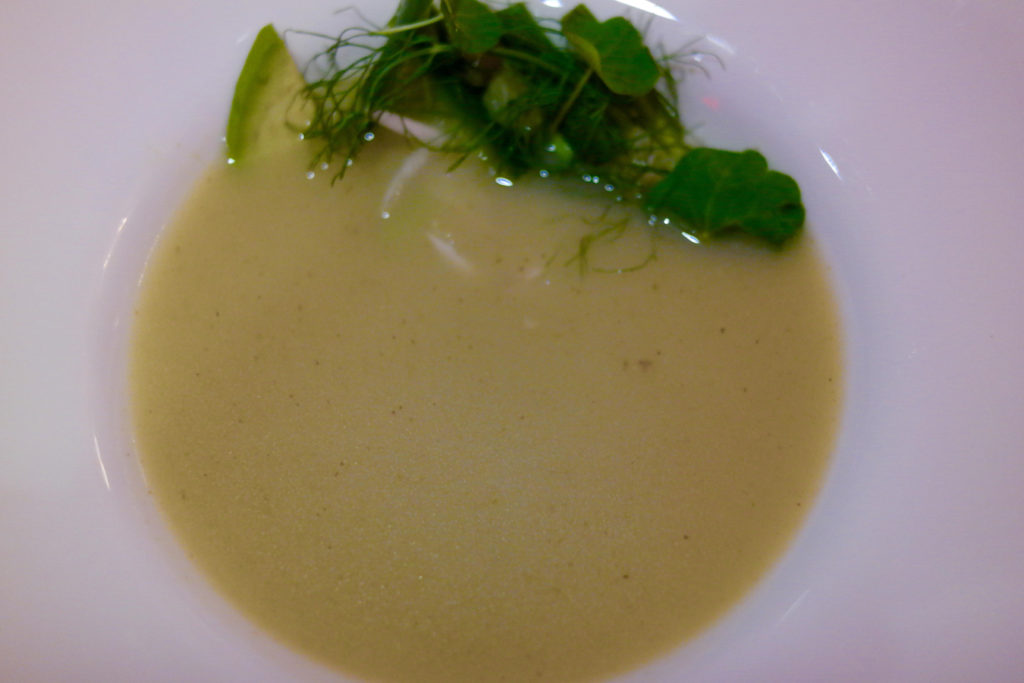 … fried artichokes served with lemon sauce …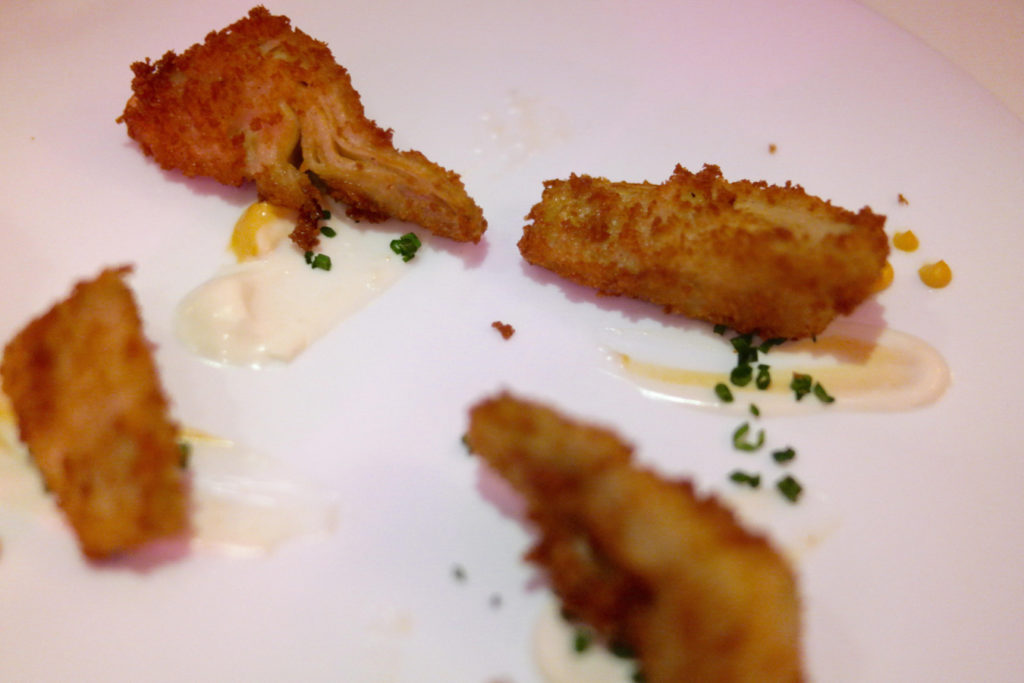 … and roasted carrots and parsnips.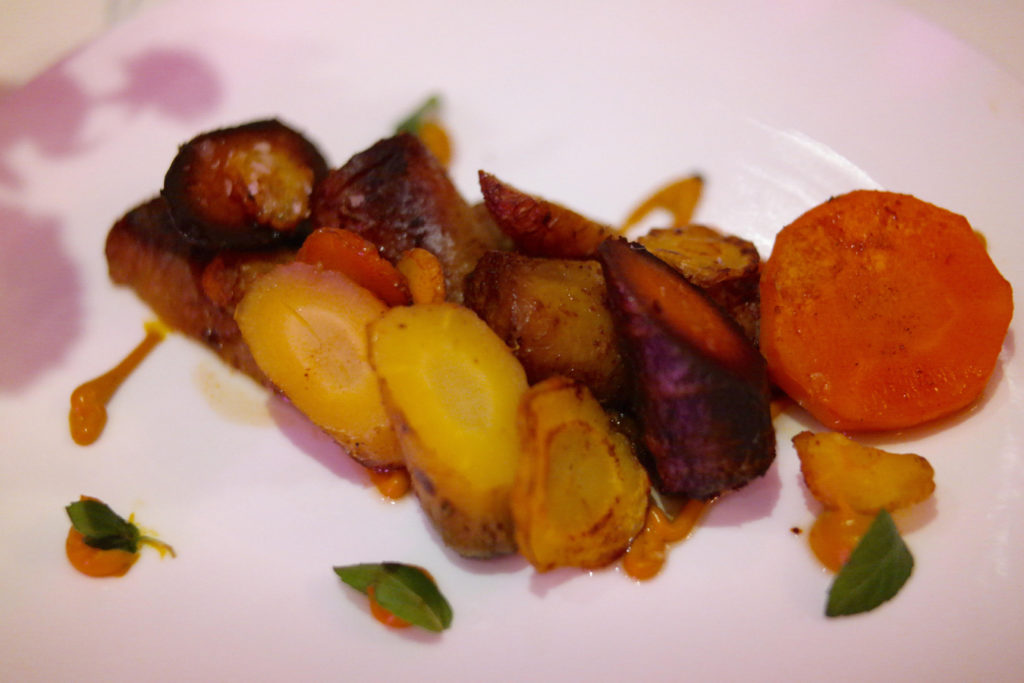 Then we split an order of orzo alfredo, made with broccoli and chili paste.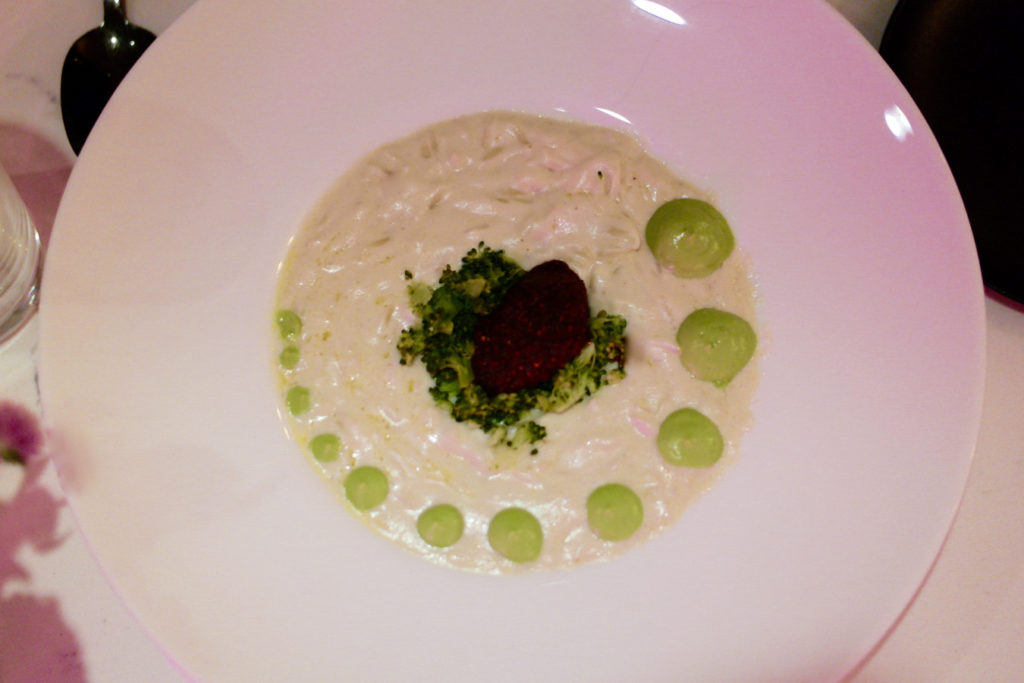 And we had more fried hen of the woods mushrooms, this time with a nicely spicy buffalo glaze alongside purple sweet potatoes and a blue cheese sauce.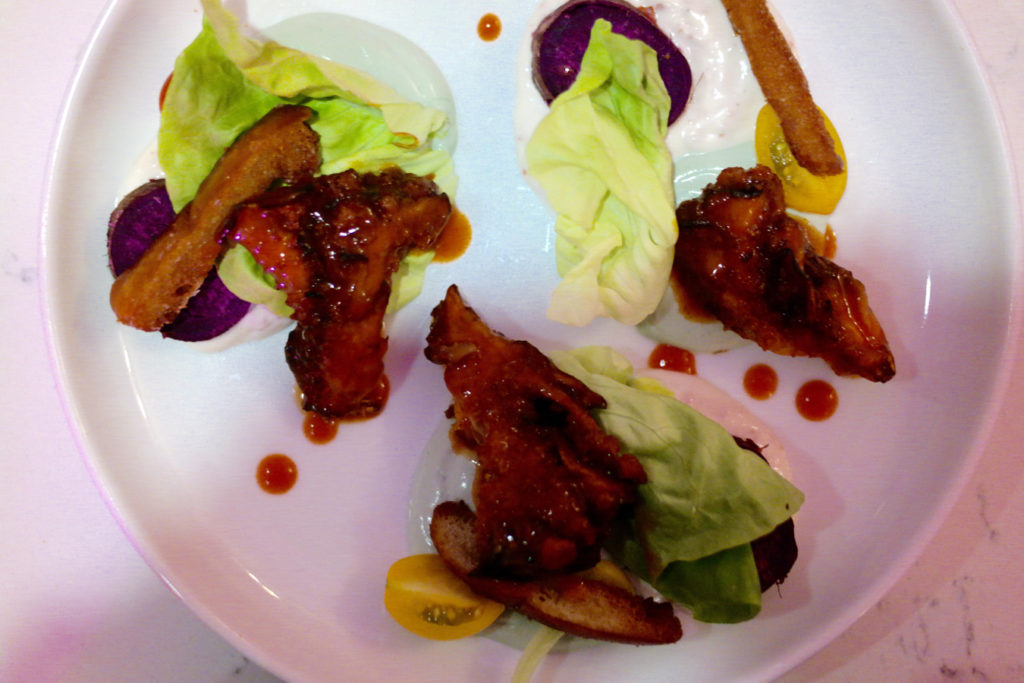 And finally, we had a chance to go to the New York Vegan Food and Drink Festival, and we sampled a lot of the meat- and dairy-free offerings.  Here are some of them, starting with a bean, guacamole, cabbage, and hot salsa taco: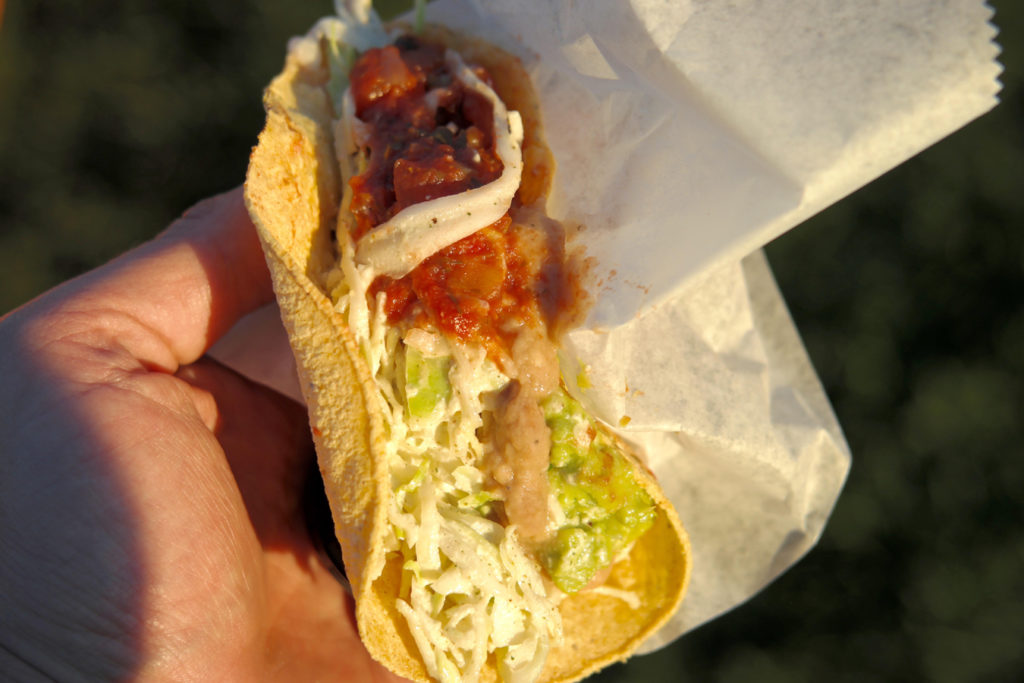 A spicy fried tofu bao: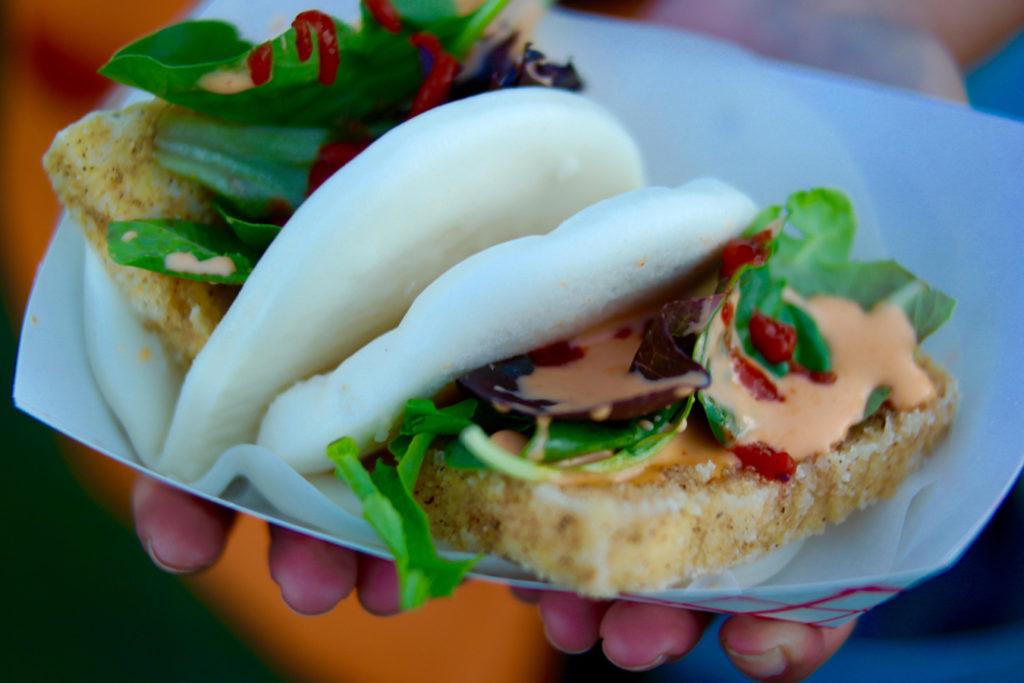 Some seitan buffalo bites: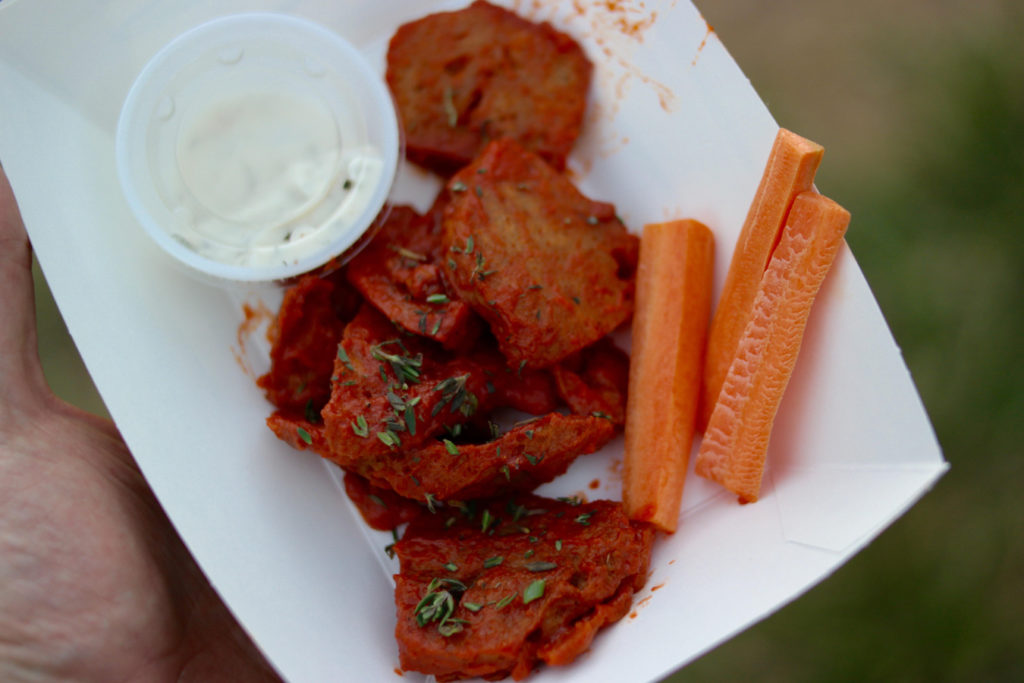 A black bean burger topped with chili: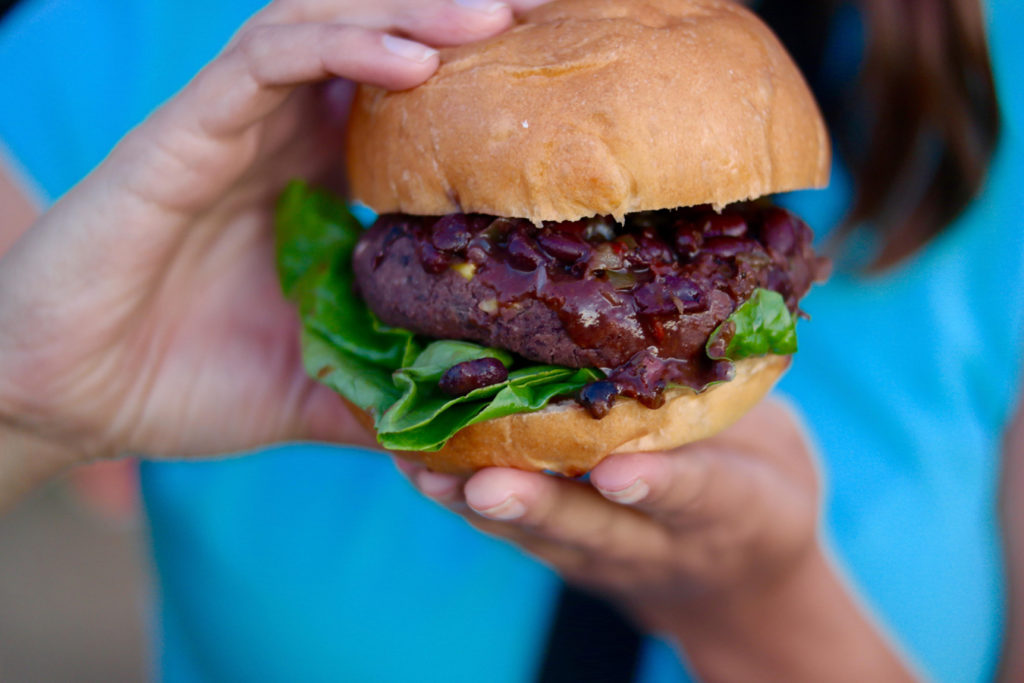 Falafel bites: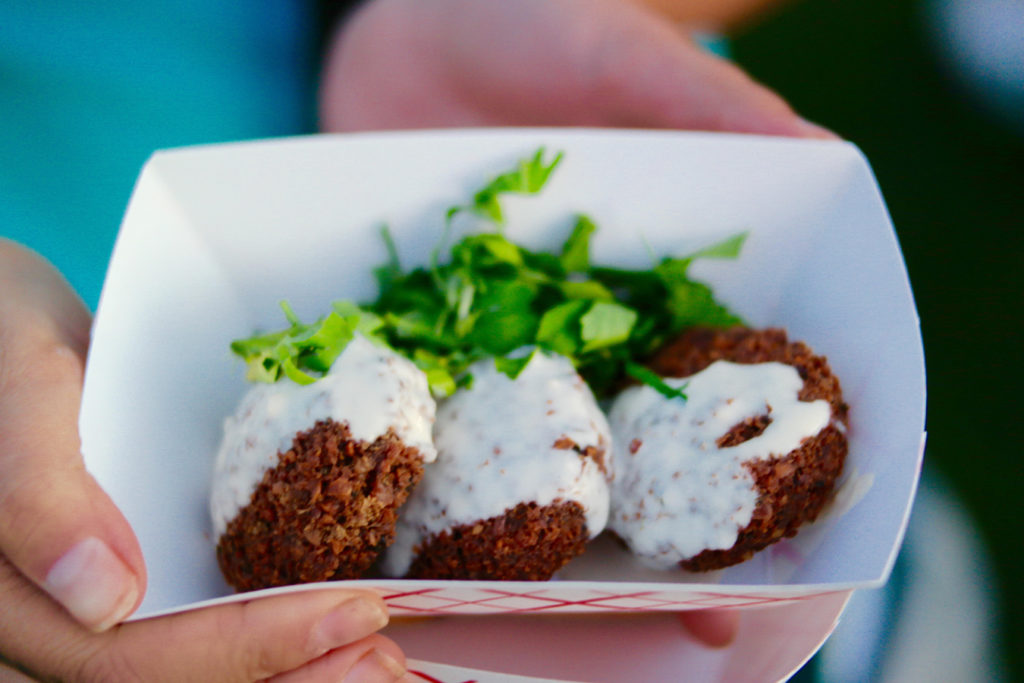 A pastry with spinach and onions inside: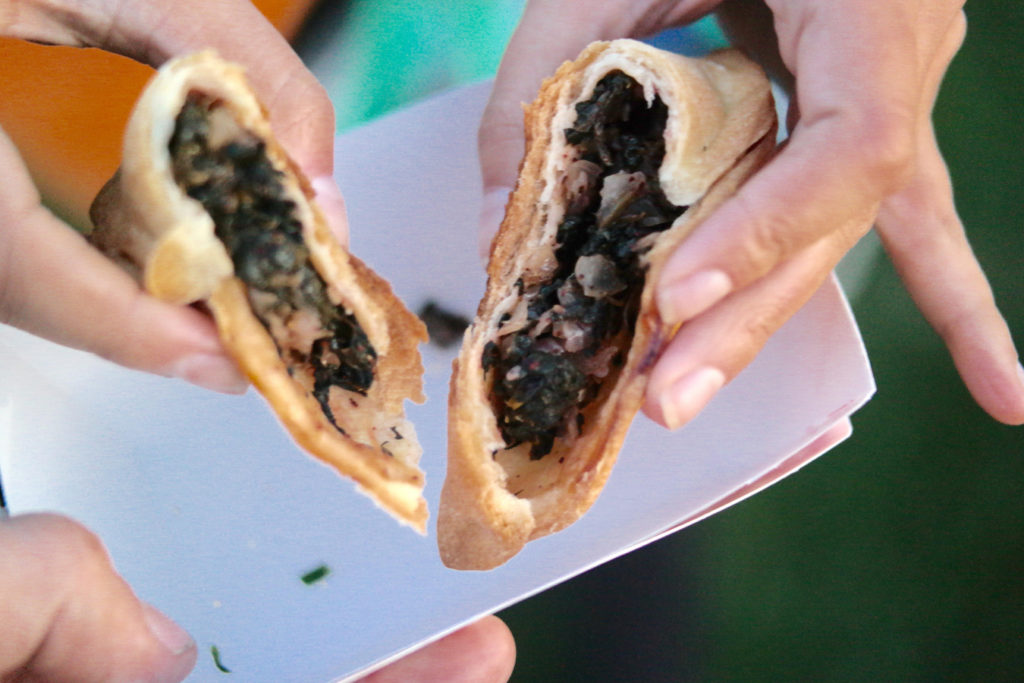 And our favorite, Southern fried "chicken" bites: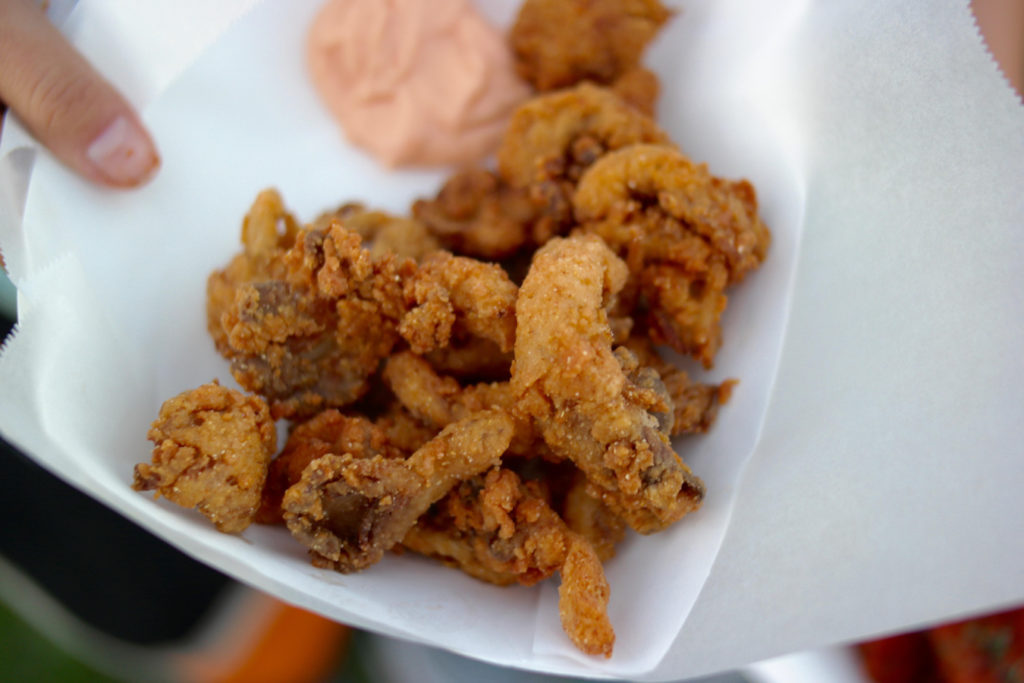 And we finished everything off with some glazed blueberry muffin balls topped with toasted coconut flakes: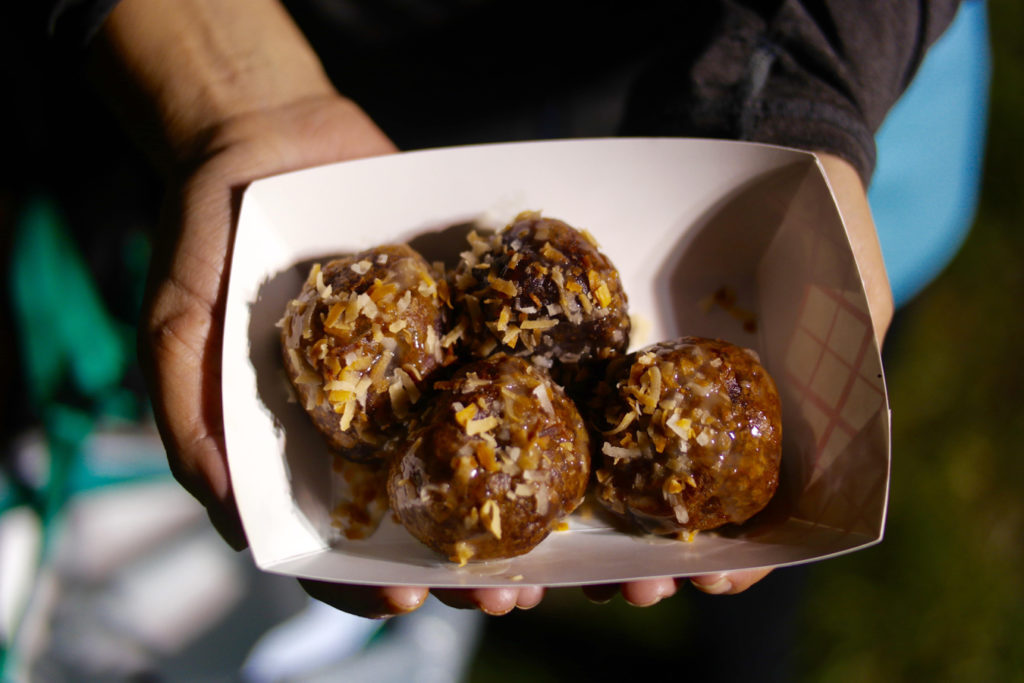 It was amazing to try all of these different vegetarian and vegan foods, and we'd recommend either of the two restaurants here and the festival (which also takes place in Toronto and Chicago).  These are all some really good examples of how meat-free food can be interesting, flavorful, and really tasty.  And we'll be back soon to show you some other food around New York we've enjoyed!