We're now in the middle of the fall season and it may or may not be chilly where you are – here in New York it seems to vary day by day – but it'll only get colder and you're going to want some warm and hearty meals.  Chili is a good stick-t0-your-ribs dish for this weather, but most recipes have beef in them.  Here's a version Cyril came up with that uses potatoes in place of the meat and subs in other veggie-friendly ingredients.  This is his award-winning chili recipe, so rest assured that it's really good!  Best of all, by leaving out just one garnish, this turns into a vegan meal.
To make it, you'll need:
Olive oil
An onion
A red bell pepper
4-5 jalapeños, depending on how spicy you want your chili to be
2 hot green peppers
A bag of baby red potatoes
Worcestershire sauce
Garlic powder
A 12-ounce bottle of any variety of pale ale
Dry sherry
A 28-ounce can of crushed tomatoes
A 14.5-ounce can of fire-roasted diced tomatoes
A 12-ounce can of tomato paste
Chili powder
Ground cumin
Brown sugar
Dried basil
Smoked paprika
Dried oregano
2 16-ounce cans of kidney beans
Sour cream (leave this out for vegan chili)
Cilantro
Oyster crackers
As you can see, there's a lot of ingredients you need – but don't worry, they all come together to this chili amazing!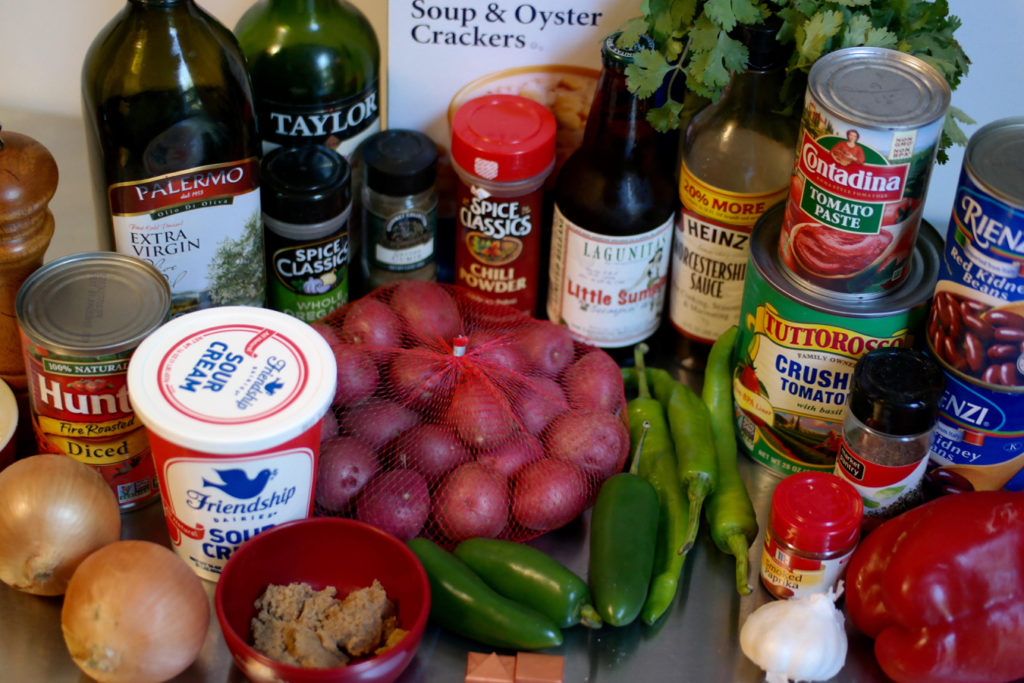 First, cut all your potatoes in half and place them on a baking sheet.  Roast them in the oven for 40 minutes at 450°F.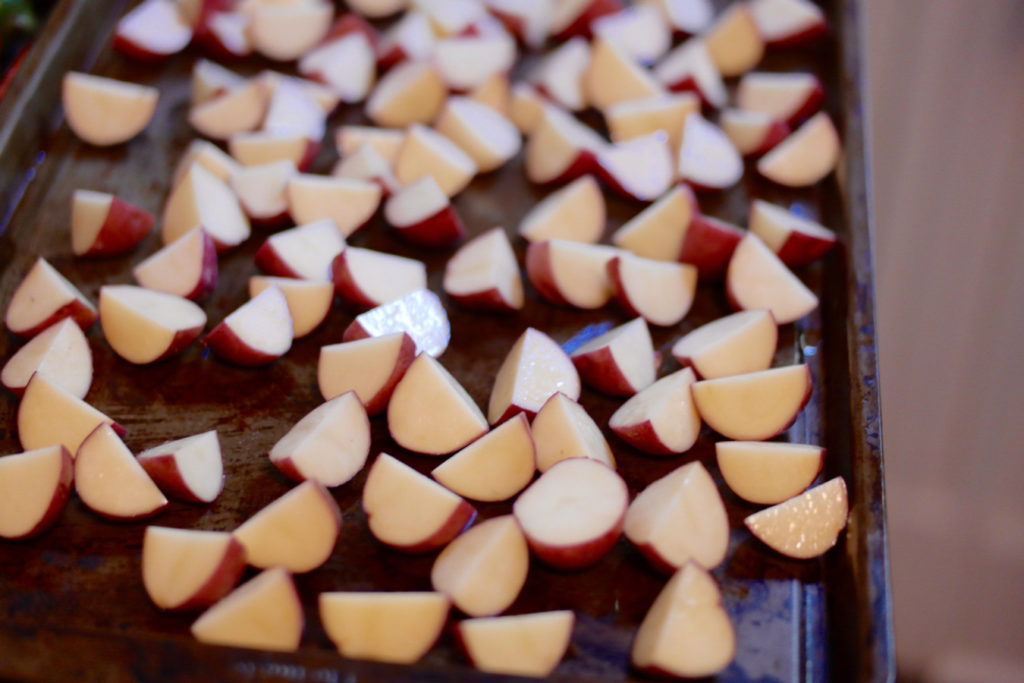 While the potatoes are cooking, dice up all of your peppers.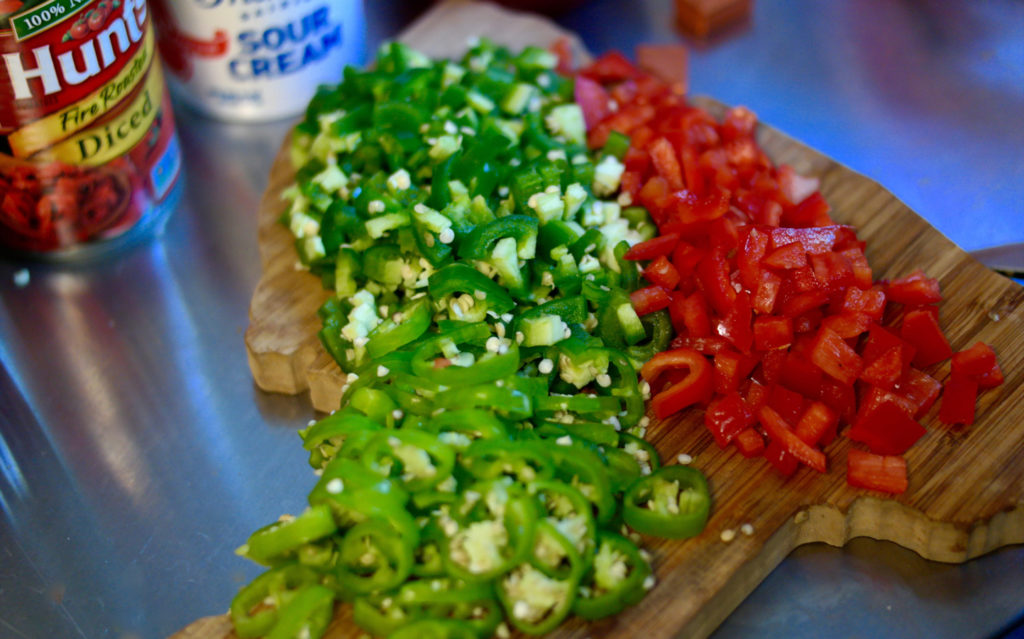 Place them in a deep stock pot along with a diced onion and 4 tablespoons of olive oil and cook until everything is softened.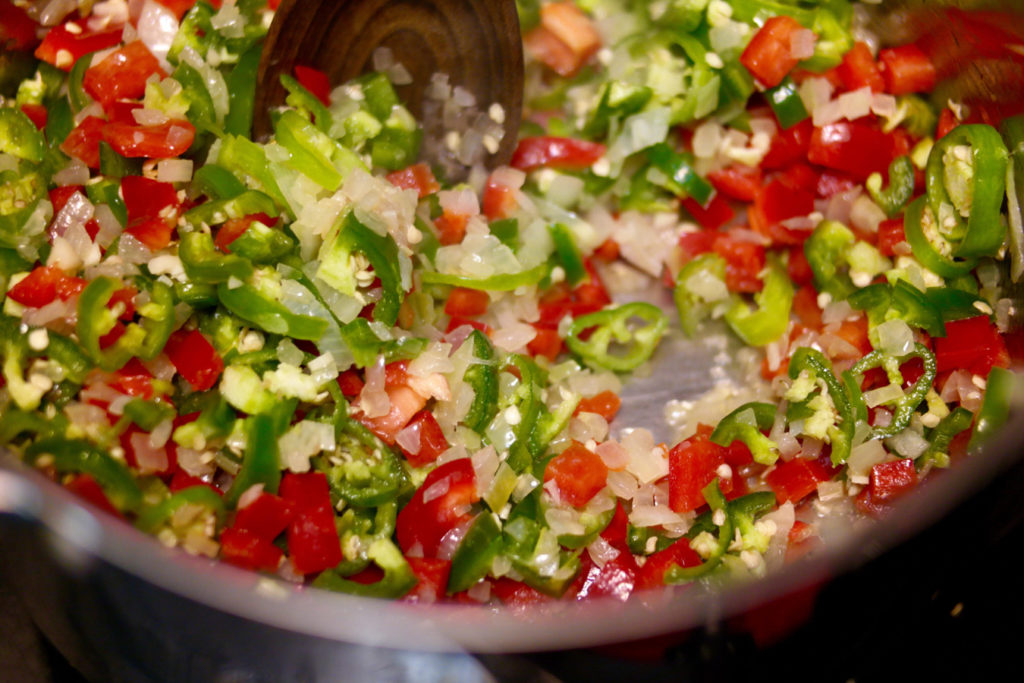 Also, in a small sauce pan warm 1/4 cup Worcestershire sauce with about half the bottle of beer over low heat.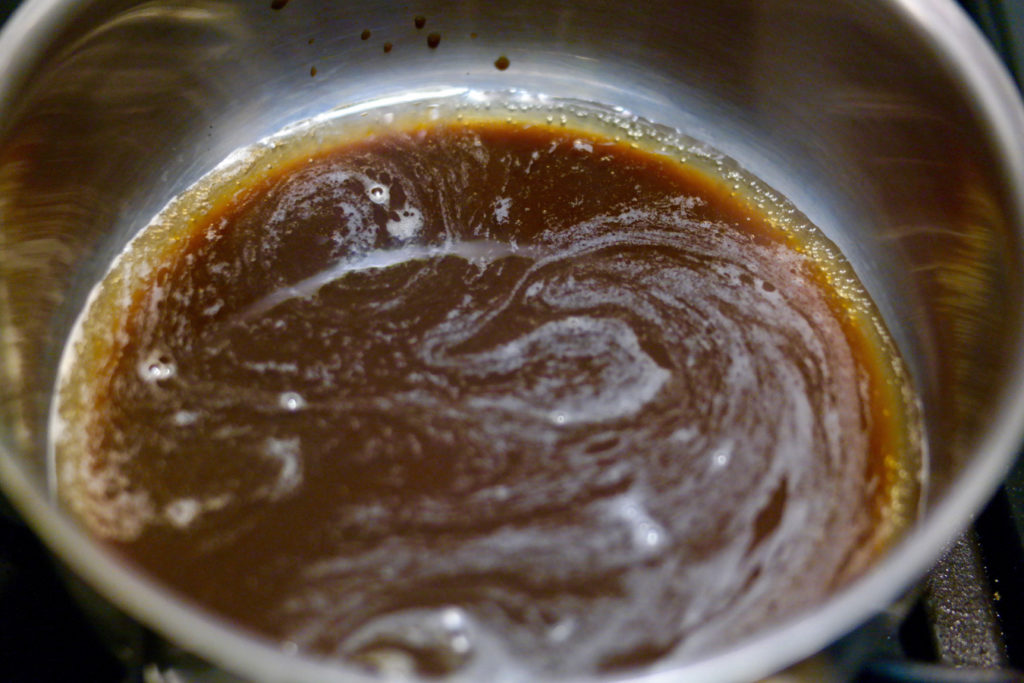 Then chop up your two bouillon cubes into a fine powder …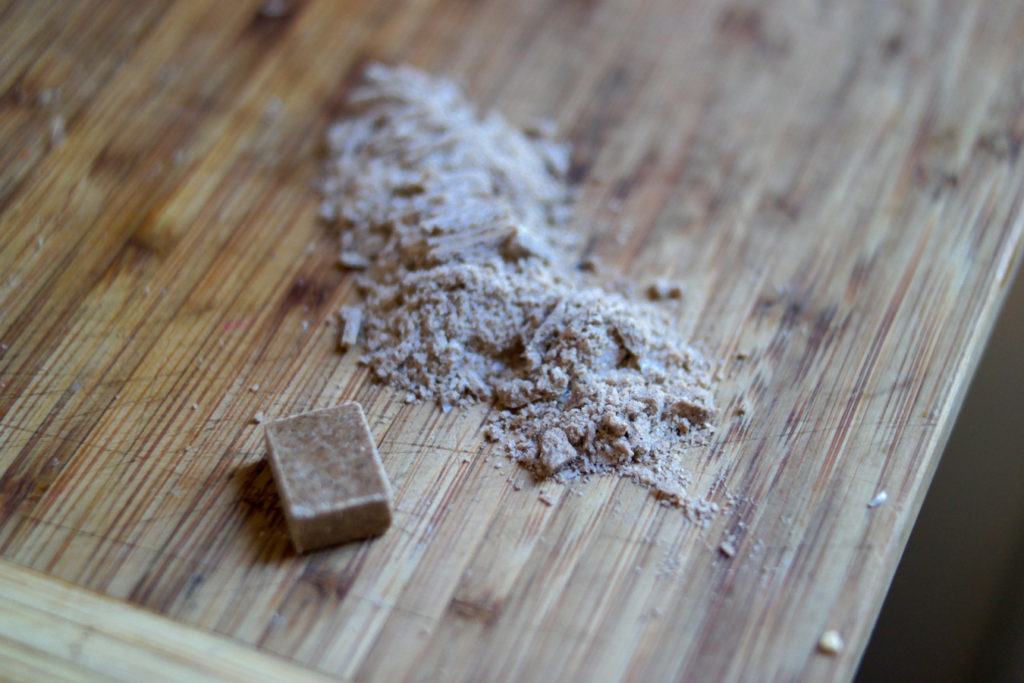 … and mix them with a teaspoon or two of garlic powder.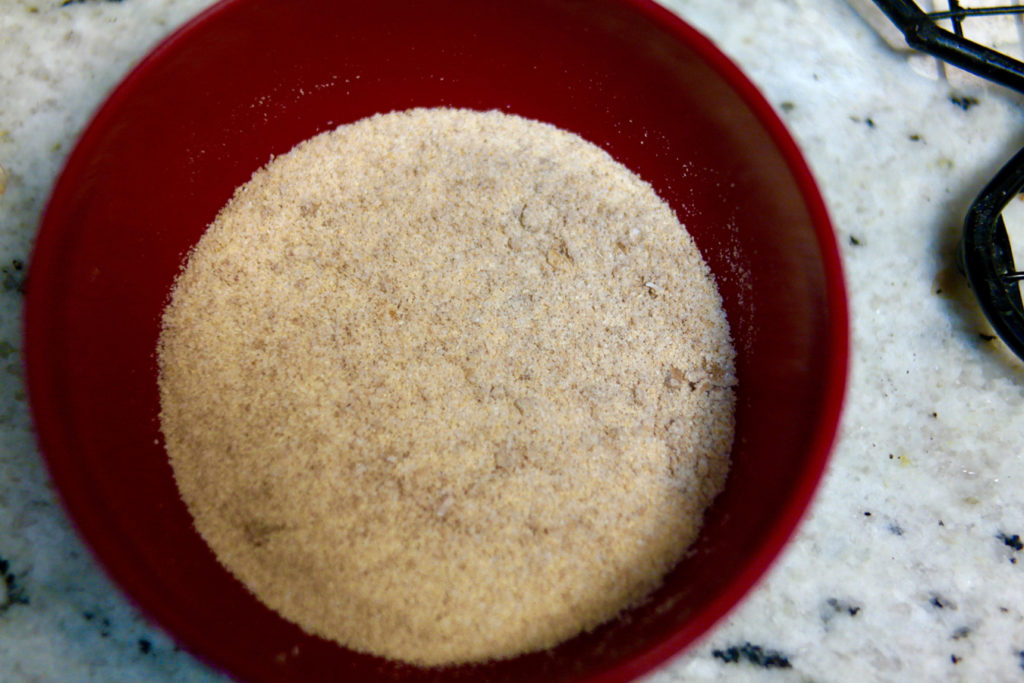 Stir this mixture into the beer and Worcestershire sauce, and when the potatoes come out of the oven add them in too.  Scoop the potatoes out (making sure to save the liquid in the saucepan) and place then back on your baking sheet to roast for another 10 minutes.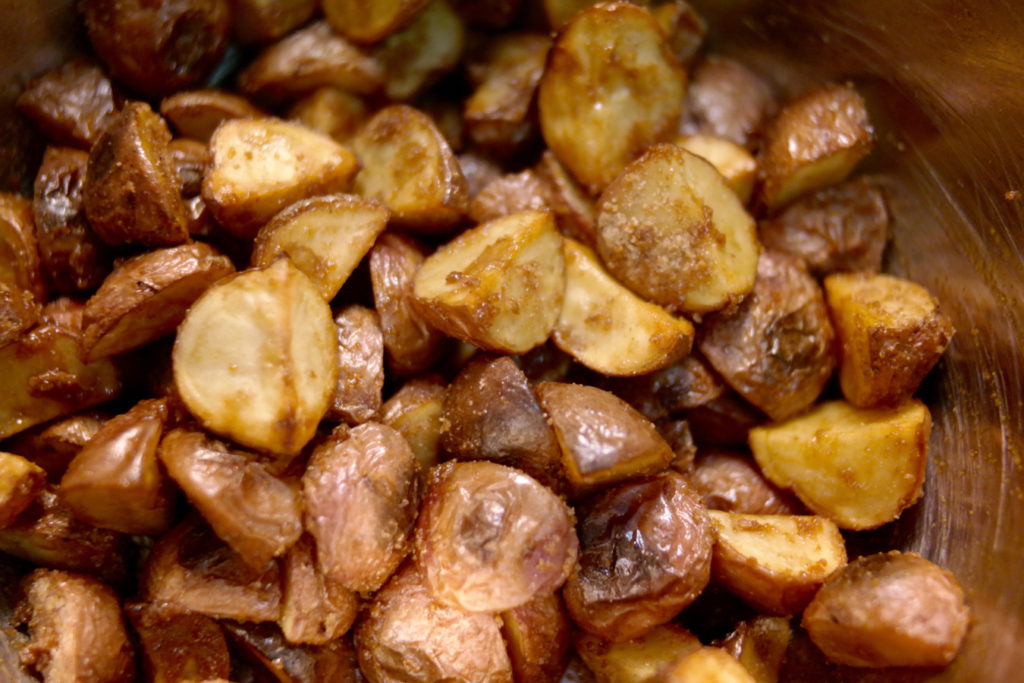 As the potatoes are finishing up in the oven, add the remaining beer-Worcestershire sauce mix and the rest of the beer to the onions and peppers and let it just boil.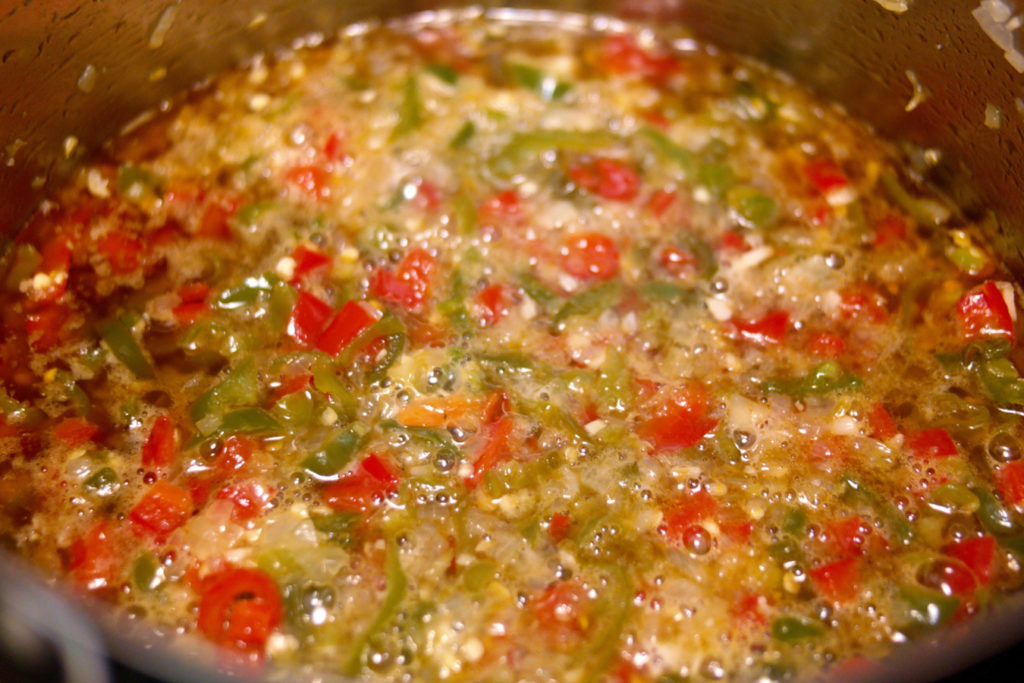 Then stir in the tomato paste, diced tomatoes, and crushed tomatoes, along with 1/2 cup of sherry, 2 tablespoons of chili powder, 2 tablespoons of ground cumin, a tablespoon of brown sugar, 2-3 teaspoons of dried basil, 1-2 teaspoons of smoked paprika, 1/2 teaspoon of dried oregano, salt, and pepper.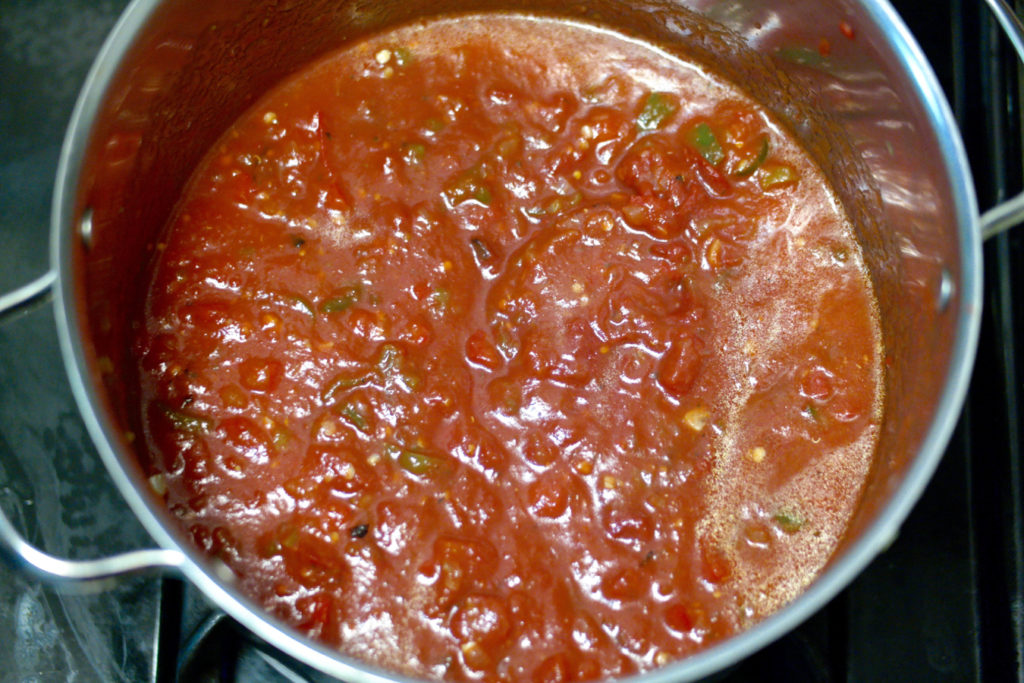 Once the potatoes are done, add them in too.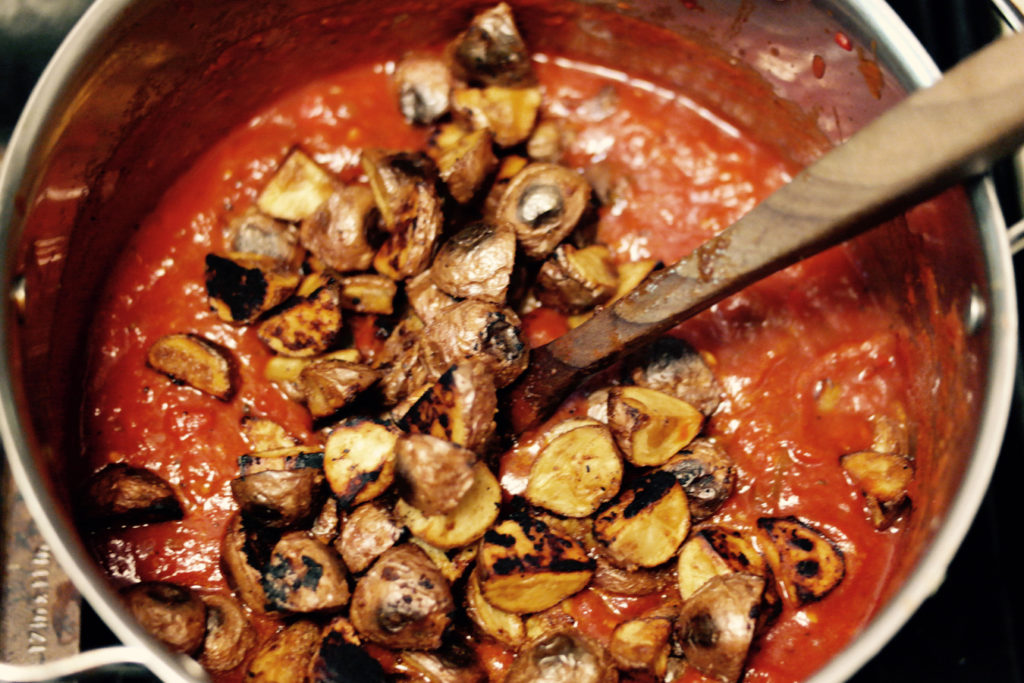 Mix everything together and let it simmer over medium-low heat for at least an hour with a lid on the pot.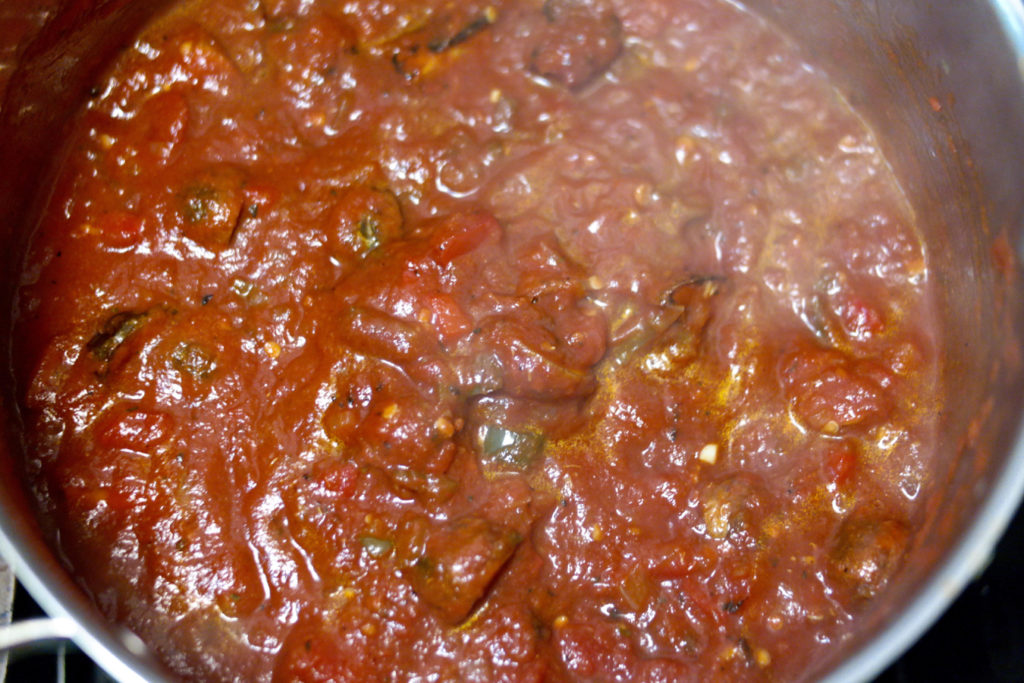 Then mix in all of the kidney beans and simmer everything for another 20-30 minutes.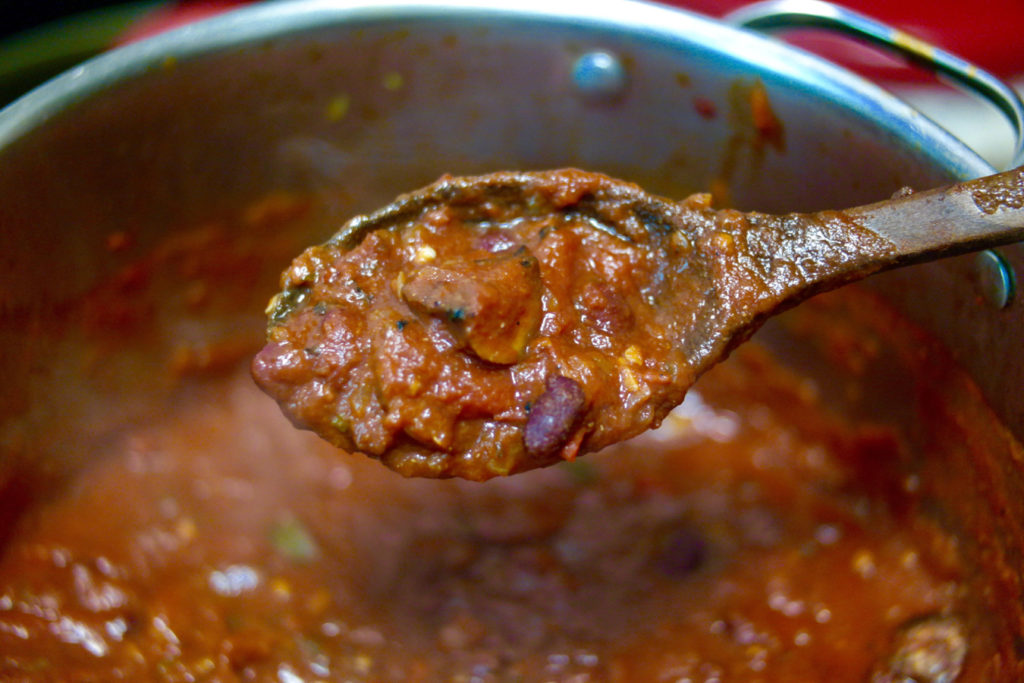 When the chili is done, serve it with some sour cream, torn cilantro, and oyster crackers.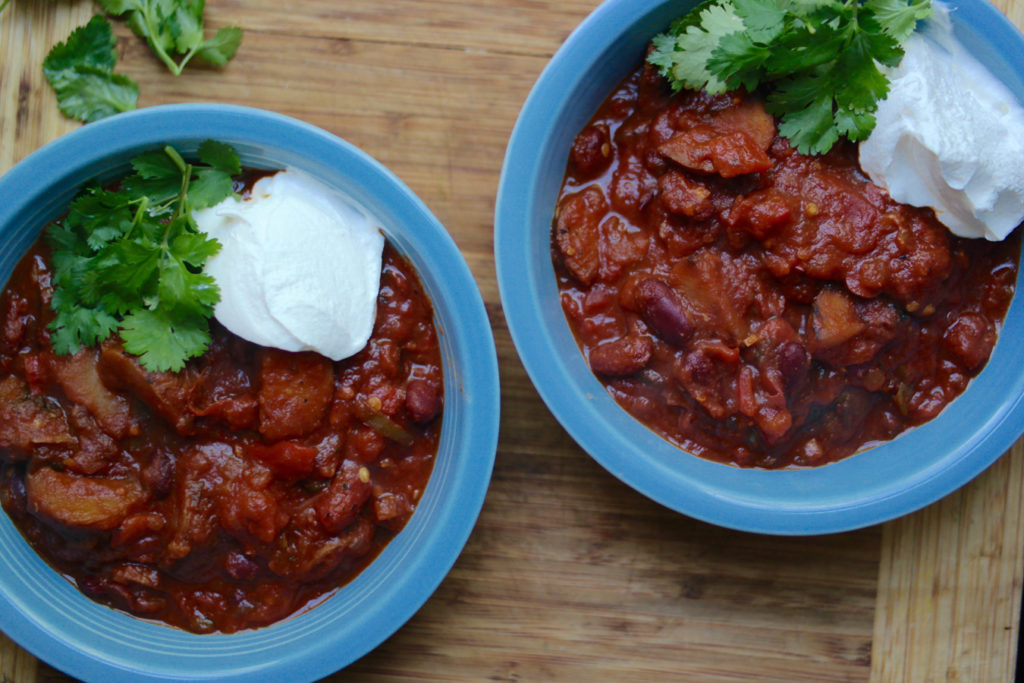 This chili came out nice and thick, with lots of different flavors thanks to all the spices plus the beer and the sherry.  The potatoes turn out to be a nice substitute for meat, and the peppers give the chili some spiciness too.  There are a lot of ingredients you'll need to buy, and it does take at least two hours to prepare and simmer this chili, but we think it's worth it.  Try this out on a cold day when you've got some time and a hunger for a nice, thick, meat-free chili.