Croque monsieur is a really unique type of French sandwich:  it's got ham and cheese inside and then it's baked with a béchamel sauce covering it.  There's also a version with an egg on top called croque madame (because the egg looks like a woman's hat).  Miriam saw croques everywhere France, but all of them involved ham so she couldn't have any.  Luckily, we came up with our own vegetarian version and we'll show you how to make it here – this recipe you should give you six sandwiches.
You'll need:
A large zucchini
A red bell pepper
A green bell pepper
A yellow bell pepper
2 large portobello mushroom caps
Olive oil
Thyme
Dried oregano
Butter
Flour
Milk
A loaf of sourdough bread
1/2 pound sliced Gruyère cheese
Eggs (optional)
First we diced our mushroom caps and bell peppers into strips and thinly sliced our zucchini lengthwise.  Then we heated a griddle over the stove and grilled all these veggies with a few tablespoons of olive oil.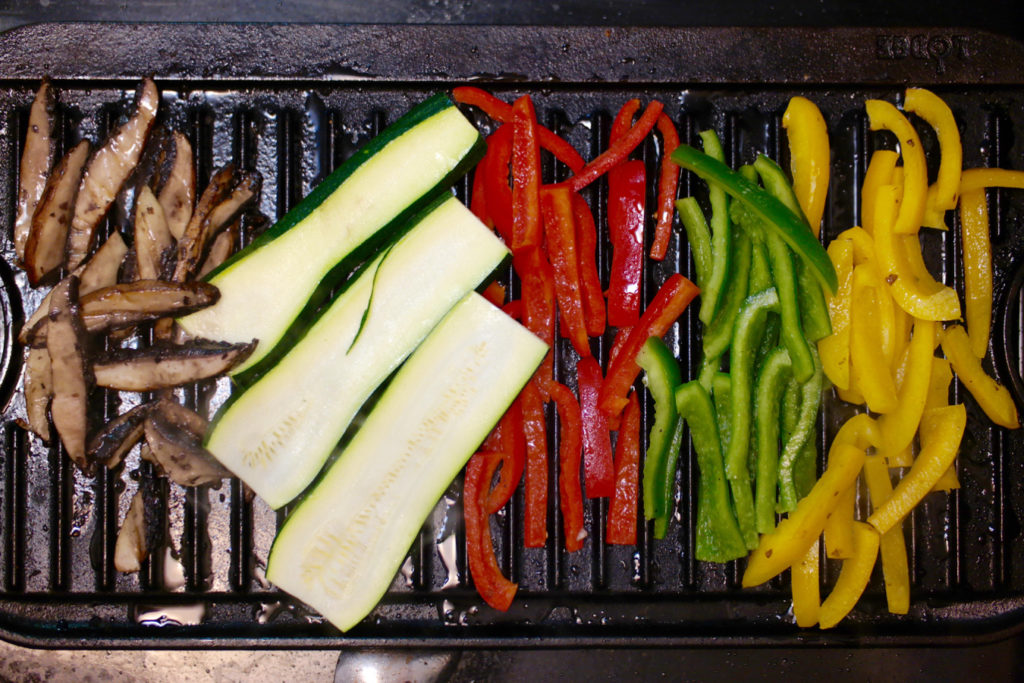 Once all the vegetables began to brown and soften, we sprinkled them with thyme leaves and dried oregano and let them grill just a little bit longer.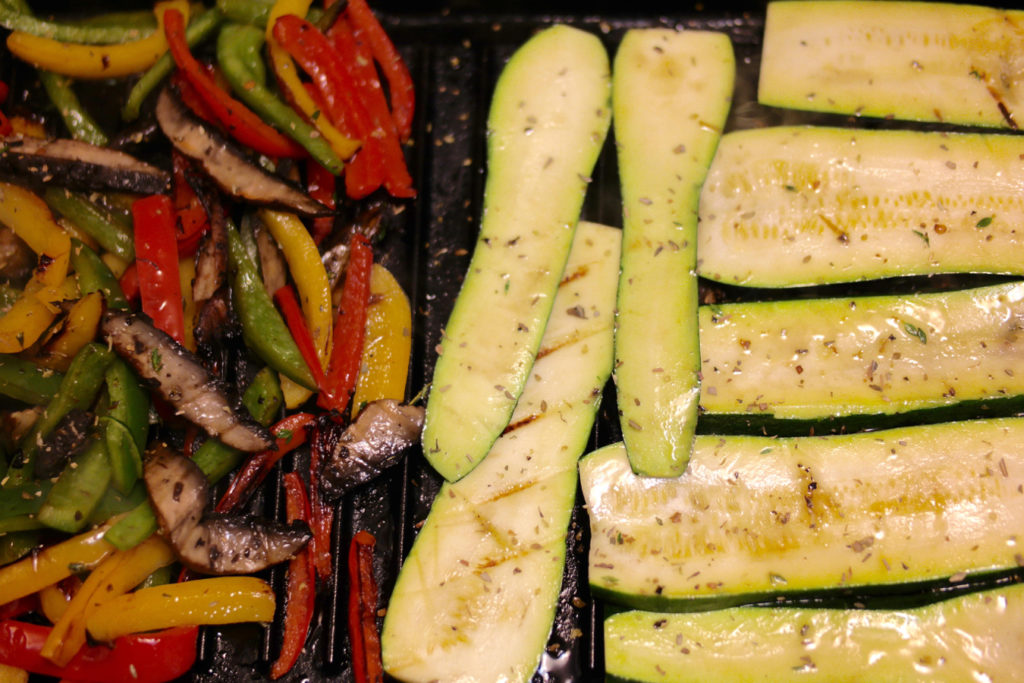 Next, we cut our sourdough loaf into 12 pieces and buttered each on one side.  We placed two slices of Gruyère cheese on half of the pieces of bread, then piled veggies on top.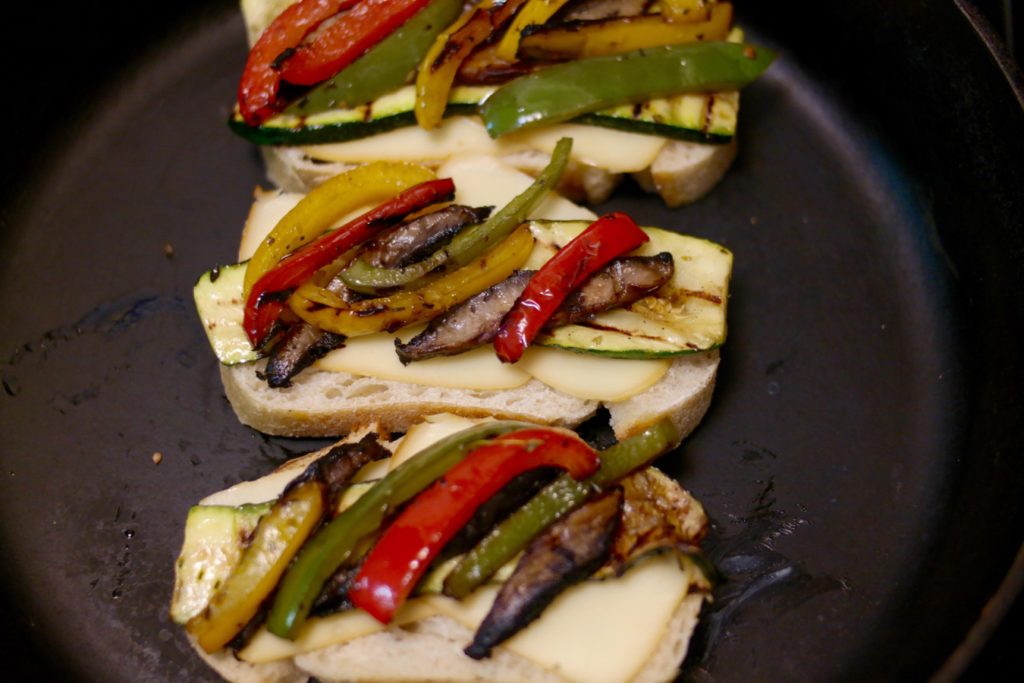 Then we put a second slice of bread, buttered side up, on top of the vegetables and toasted the sandwiches on each side in a cast iron pan.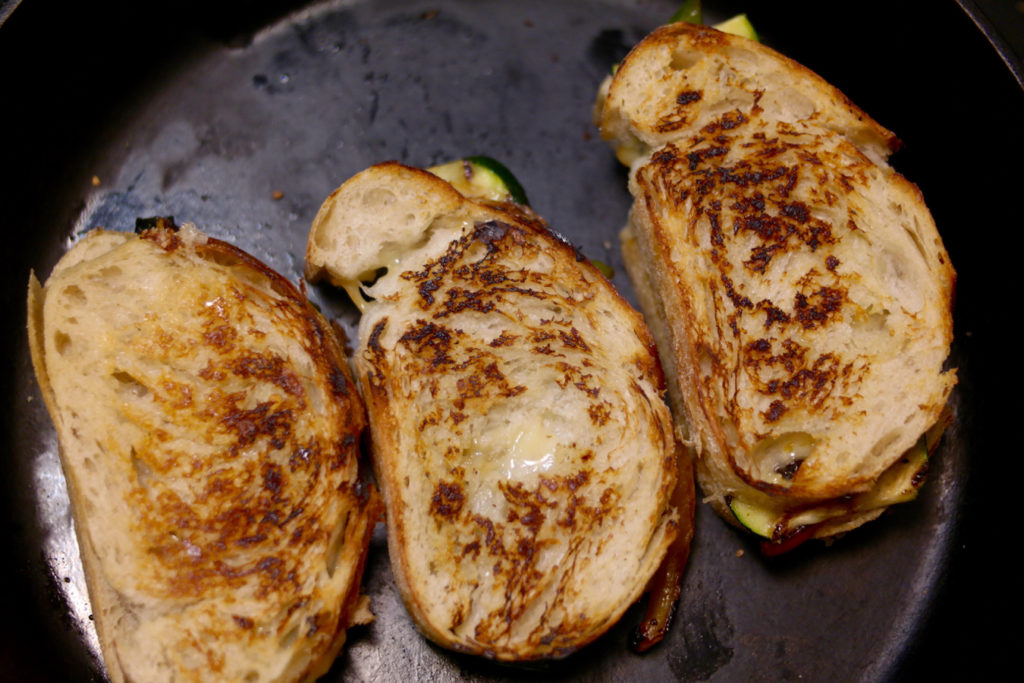 While these were cooking in the pan, we made a white sauce by melting 1/2 tablespoon of butter in a saucepan over medium-low heat and then whisking in 1/2 tablespoon of flour and 1/2 cup of milk.  We cooked this sauce while whisking continuously until it had thickened.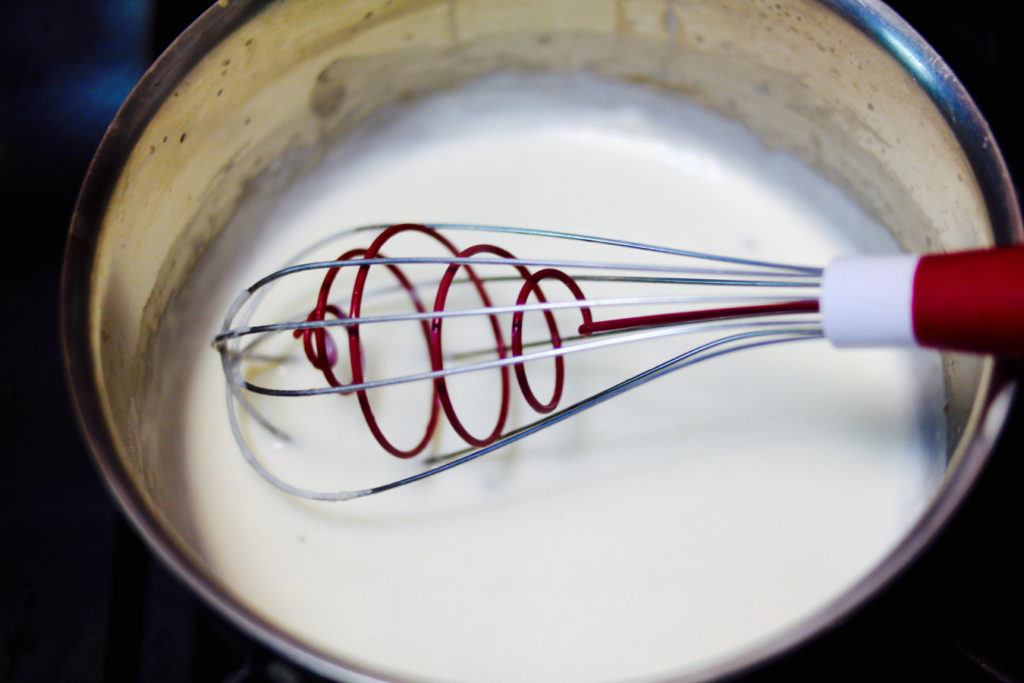 When the sandwiches were done, we placed them on a baking pan lined with foil.  We spread some sauce on top of each …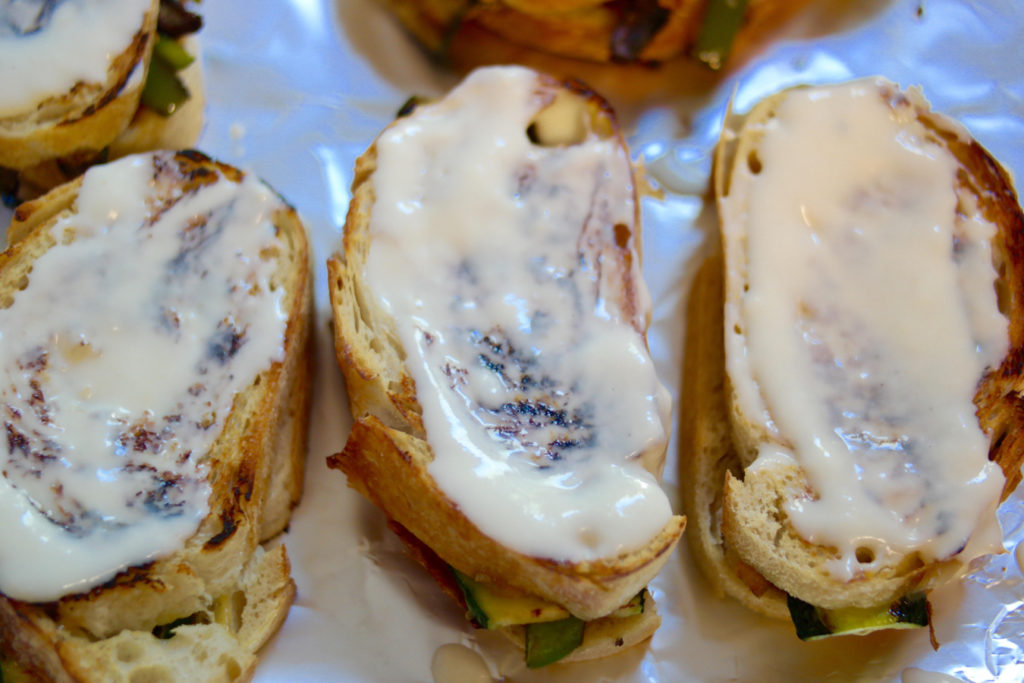 … then put two more slices of Gruyère on top of that.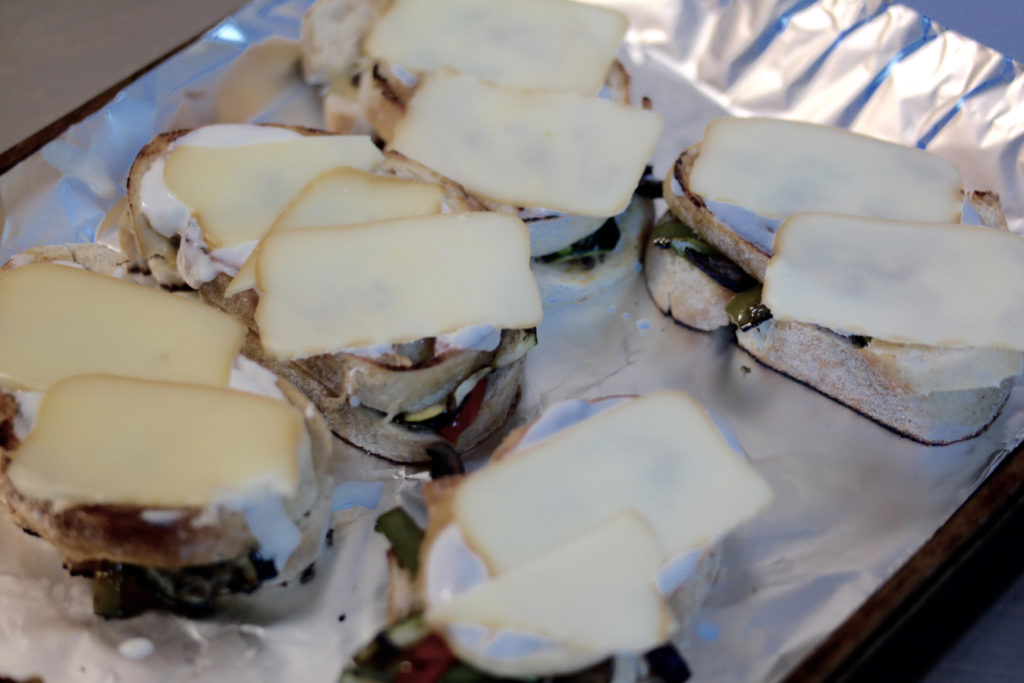 We baked the sandwiches in our broiler for just a few minutes until the cheese began to brown.  If you'd like, you can also fry an egg to go on top.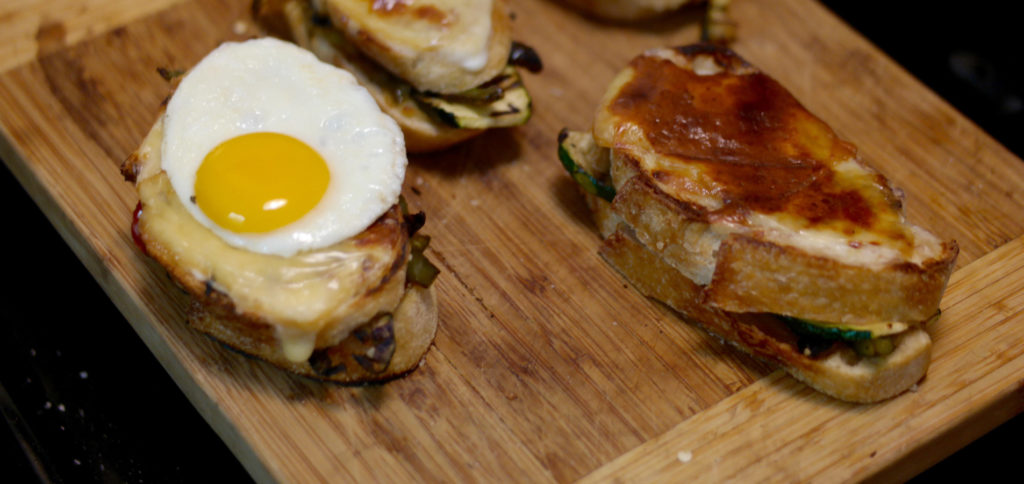 And there's you vegetarian croques!  The veggies come out nice and seasoned and melded well with the Gruyère, plus the extra cheese and the sauce on top made these sandwiches incredibly creamy.  Toasting these in a pan and then baking them in the oven also gave the croque végétarien a very crispy taste.  These aren't too difficult to make, and they're definitely unique, so this version of croque should add a little variety to your sandwich game.