This is a dish Cyril whipped up one year for a Friendsgiving when he wanted to get creative – plus, he knew that mac and cheese is one of Miriam's favorite foods.  Although some of our friends thought it was on the spicy side, we thought it turned out pretty good, because it's really rich and creamy and made with jalapeños prepared two different ways.  It's also a unique twist on a classic comfort food, and we think you'll enjoy this mac and cheese variation.
If you want to make it, you'll need:
8 ounces of pasta
10 jalapeños
1 egg
Breadcrumbs
Olive oil
Butter
Flour
Heavy cream
4 ounces cheddar cheese
8 ounces pepper jack cheese
First, we took 5 of our jalapeños and roasted them on a rack over a flame on our stovetop until they were completely blackened on the outside.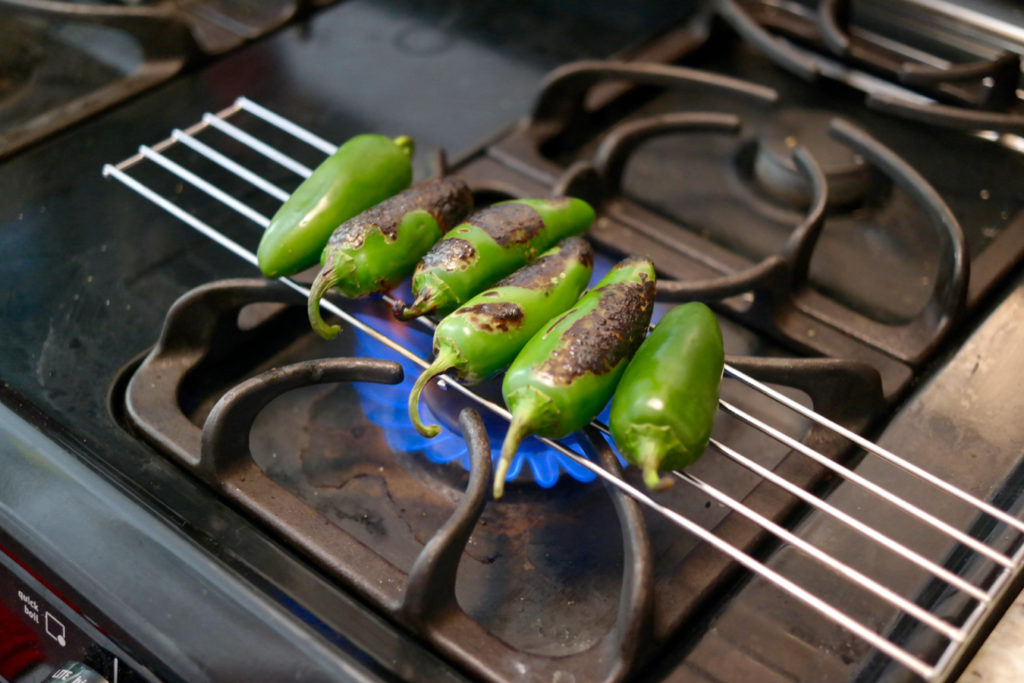 Then we placed the jalapeños in a plastic bag, sealed it shut, and let them steam for about 20 minutes.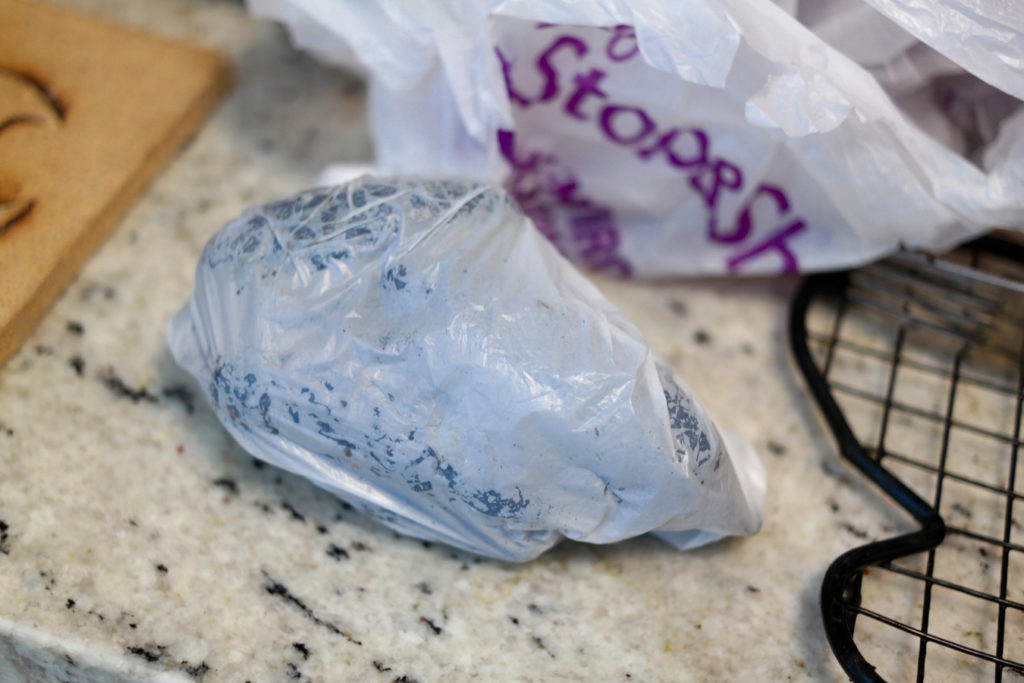 Next we started boiling water to cook our pasta, and we also diced up the rest of the jalapeños and sautéed them in a little bit of olive oil until they were softened.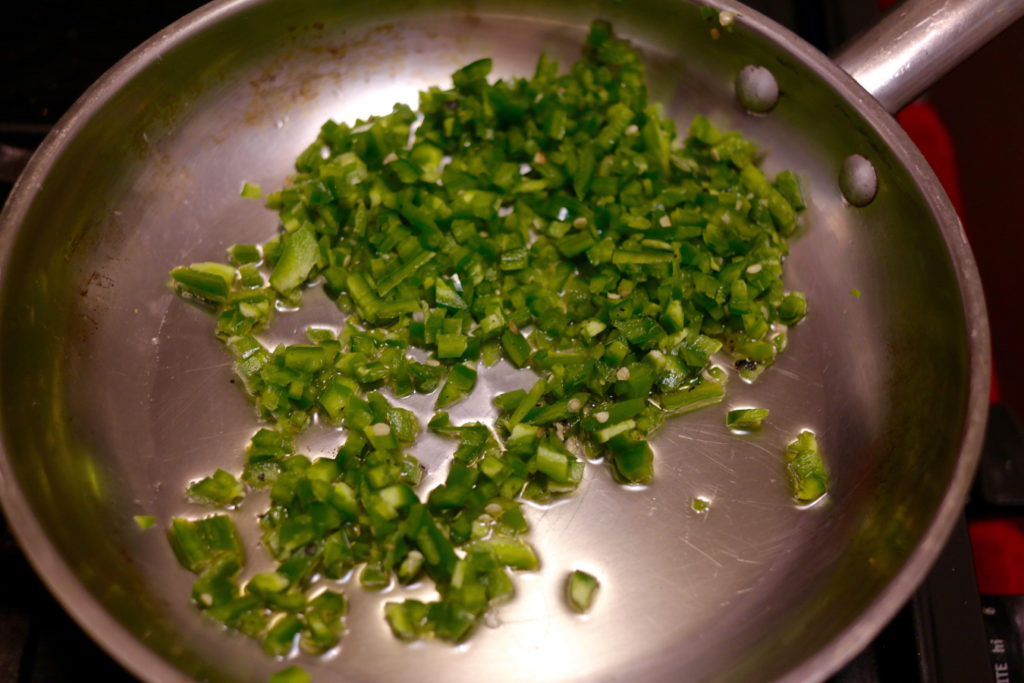 We also made a white sauce by melting 2 tablespoons of butter in a pan over medium heat and whisking in 3 tablespoons of flour, then 2 cups of heavy cream.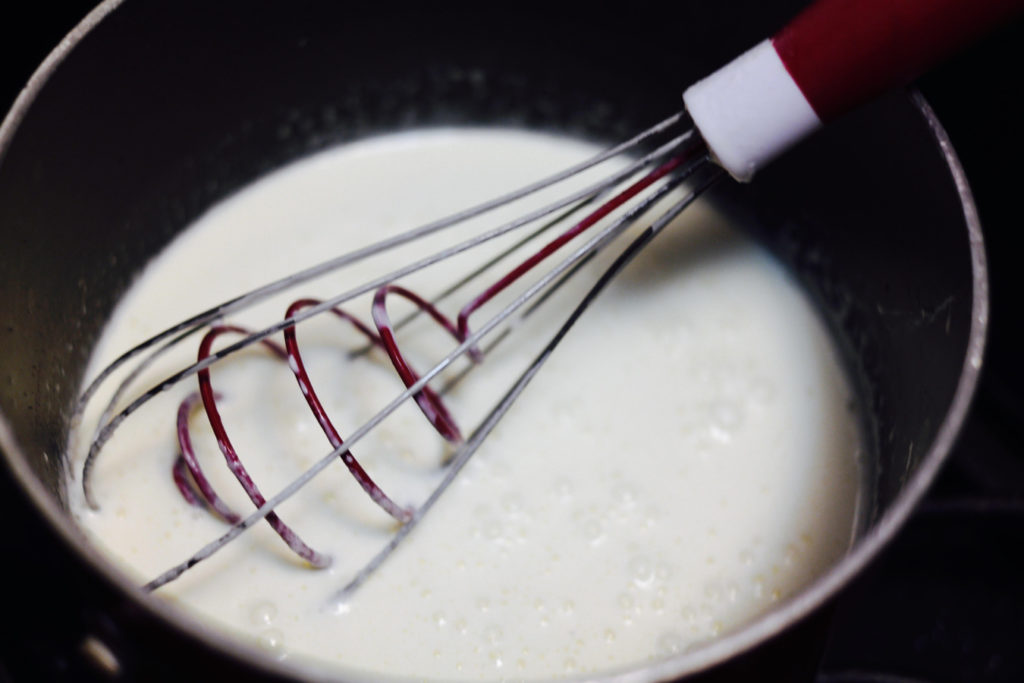 We shredded our cheeses and added in all of our cheddar and 3/4 of our pepper jack, along with the diced jalapeños, and mixed everything up into a smooth sauce.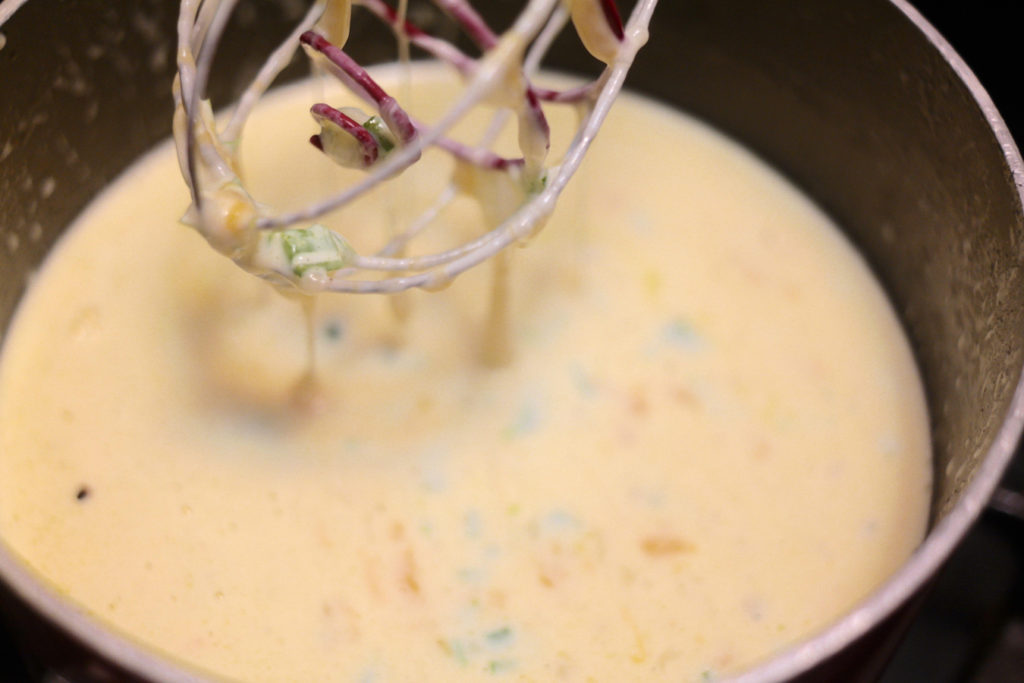 Once our pasta was done boiling, we mixed it with the cheese sauce …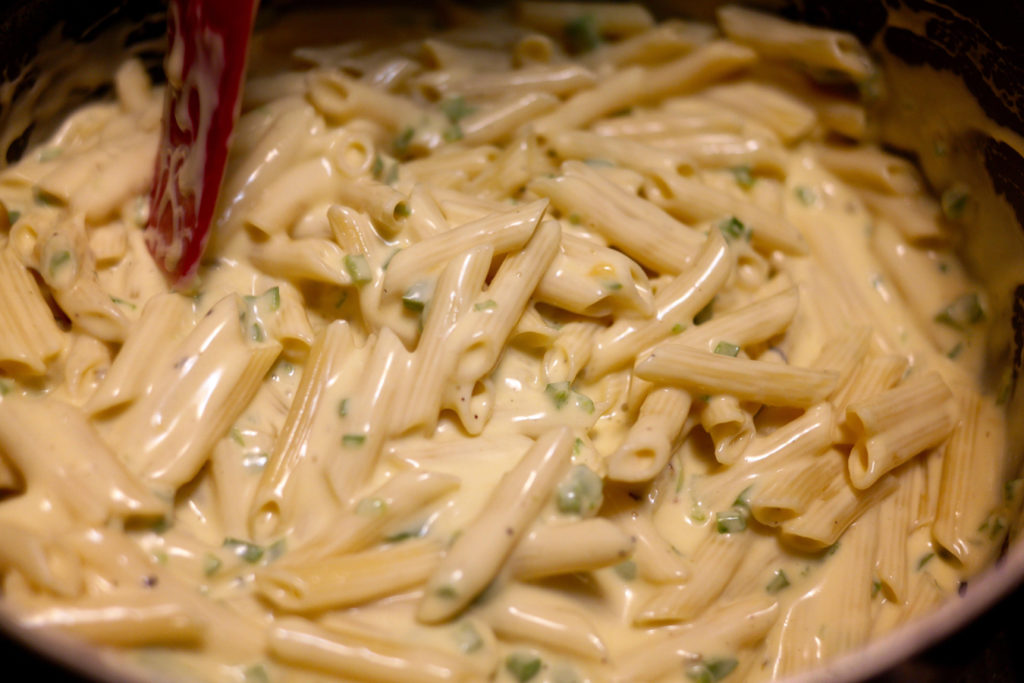 … and poured it into a square casserole dish with the rest of the pepper jack cheese sprinkled on top.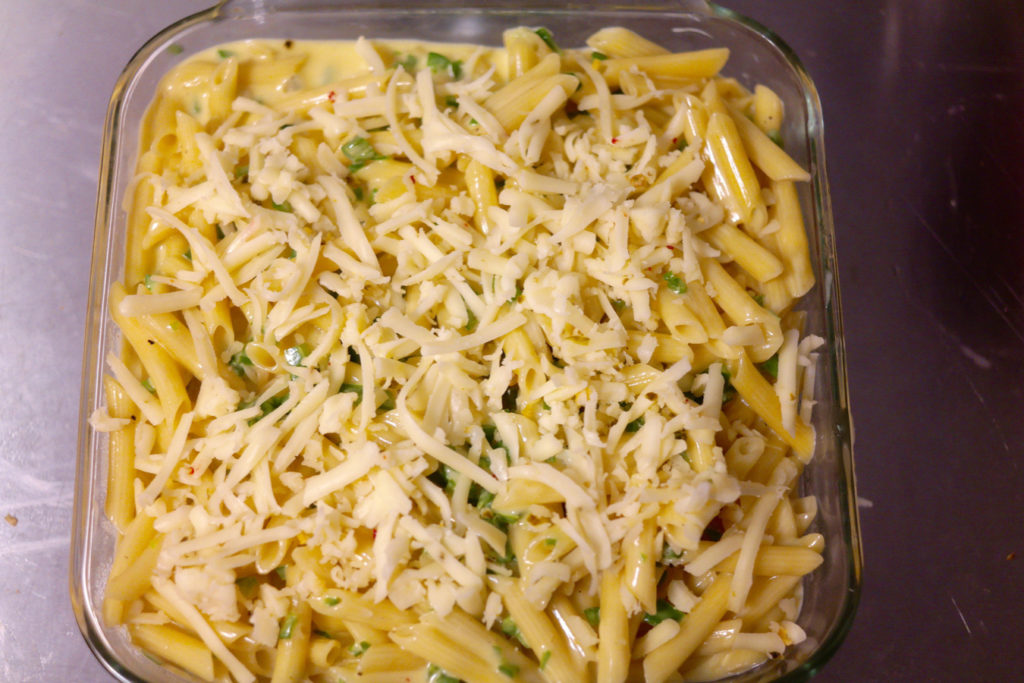 Then we took our remaining jalapeños out of their bag, scraped off the blackened skin, and cut them open to deseed them.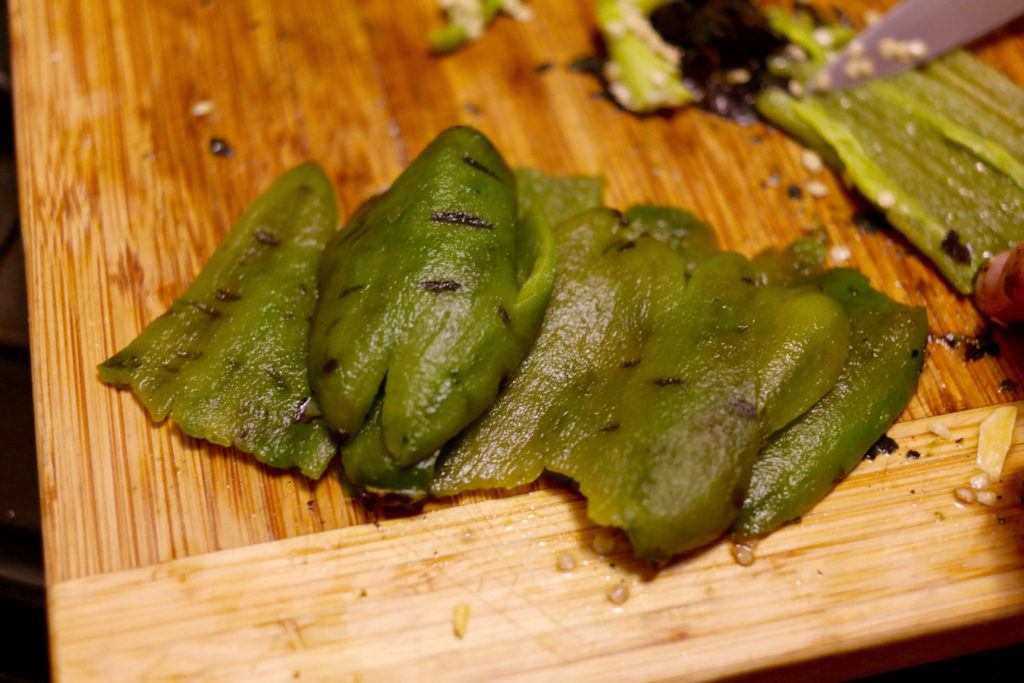 We beat our egg in a bowl and dipped in each jalapeño …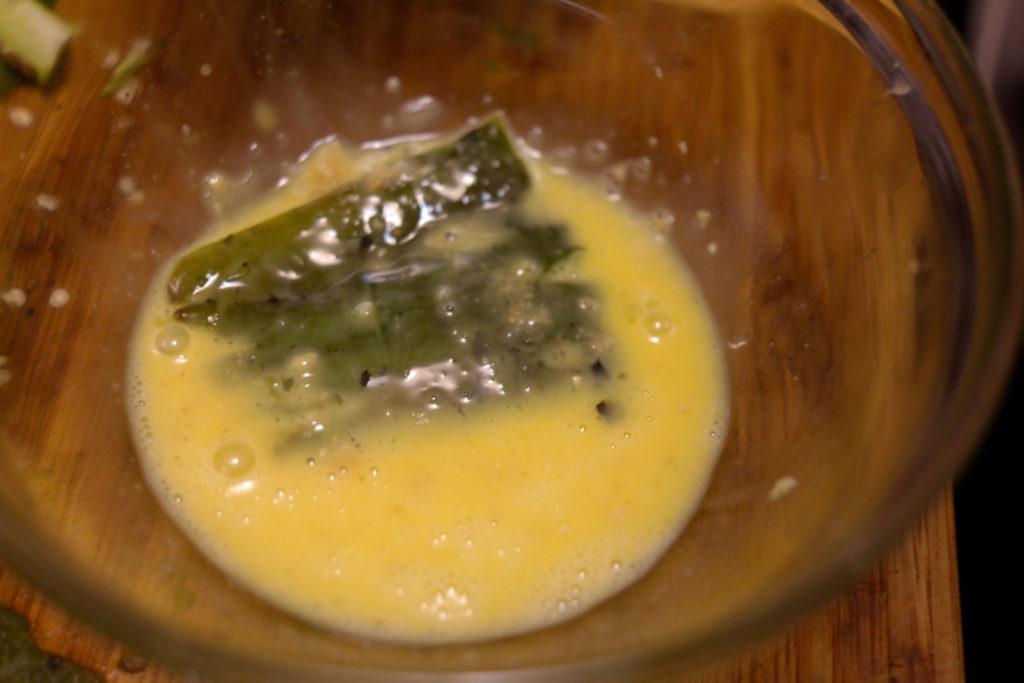 … and in another bowl we coated the jalapeños in breadcrumbs.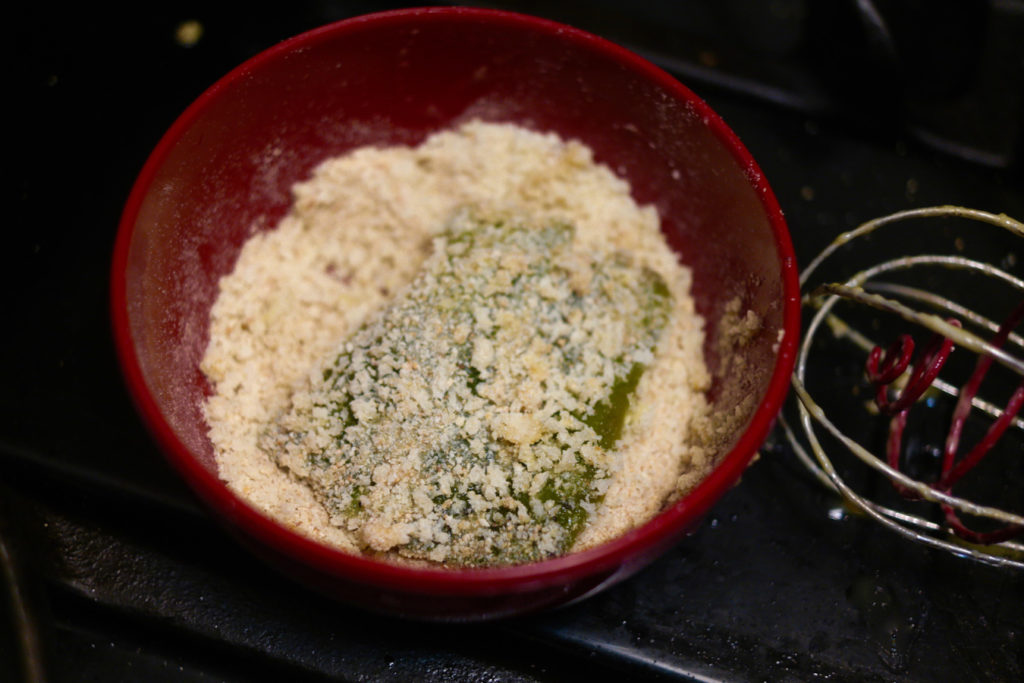 Over medium-high heat we melted 2 tablespoons of butter in our pan along with another 2 tablespoons of olive oil and fried each jalapeño.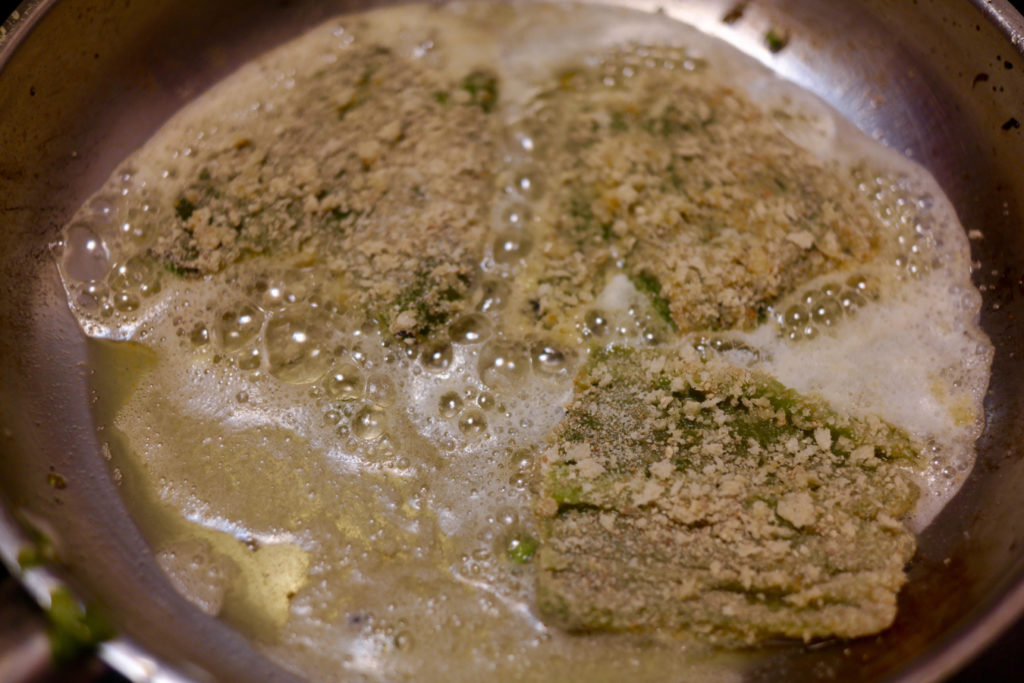 Once the jalapeños had turned golden brown on each side, we placed them on paper towels to cool a little.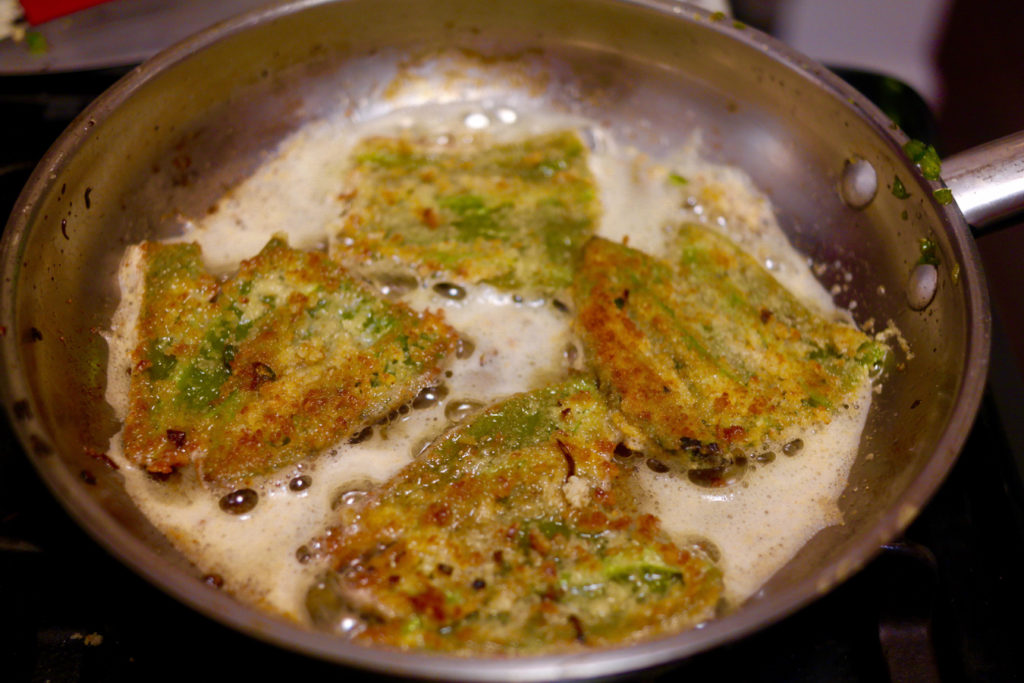 We put another 1/3 cup of breadcrumbs into the pan and browned them with what remained of the butter and olive oil, then poured them on top of the pasta.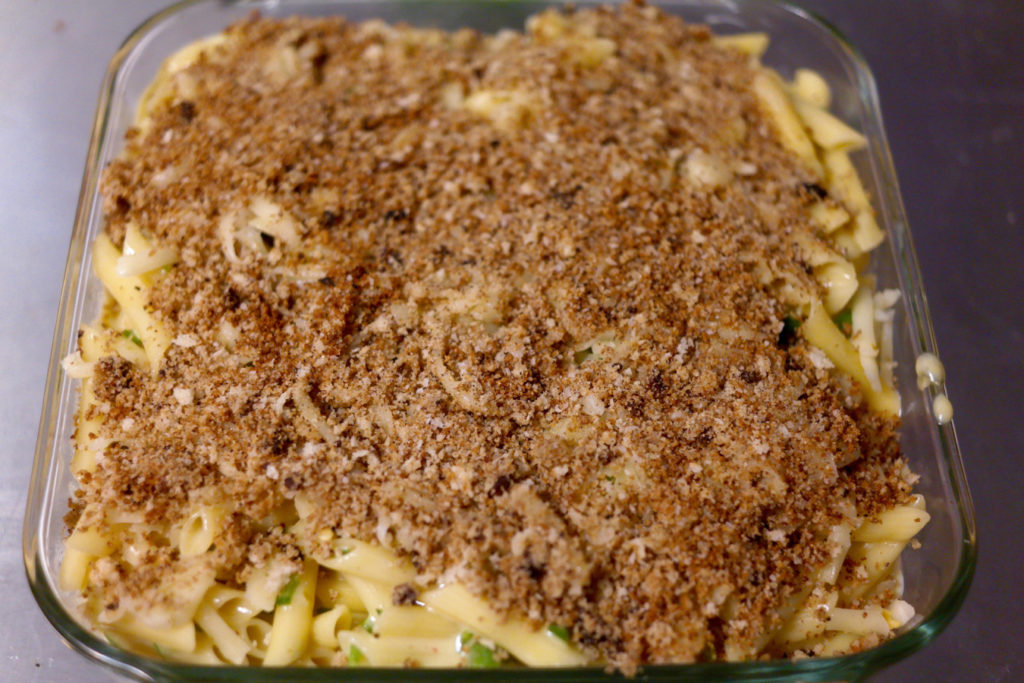 Then we placed the fried jalapeños on top of everything and seasoned the whole dish with a little salt.
And we baked the mac and cheese at 375°F for 30 minutes.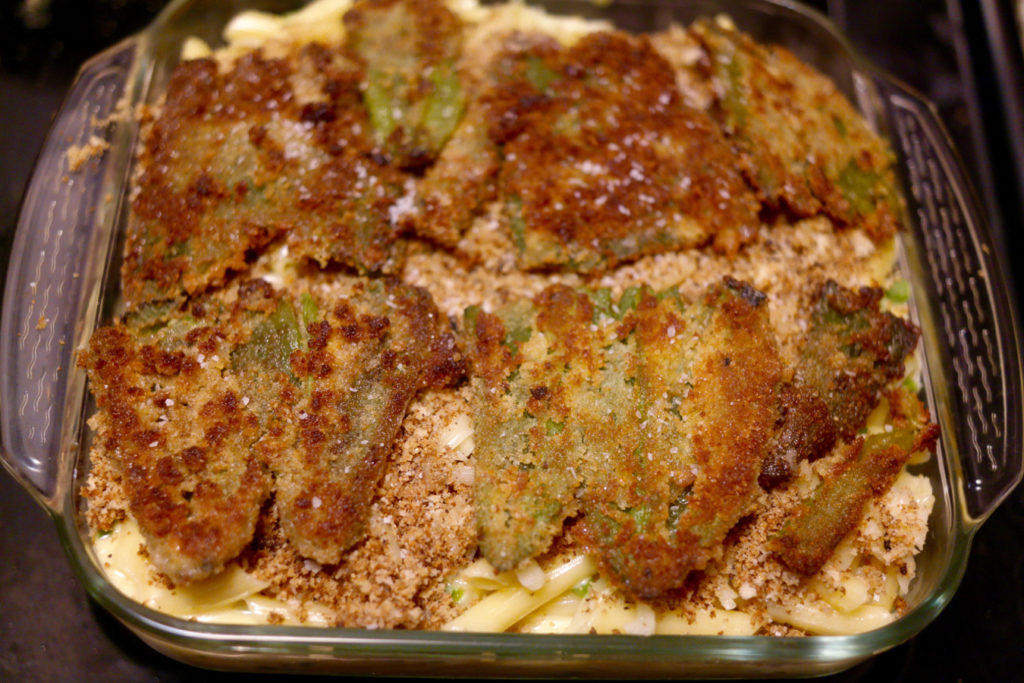 And here's what it looked like once we served it up: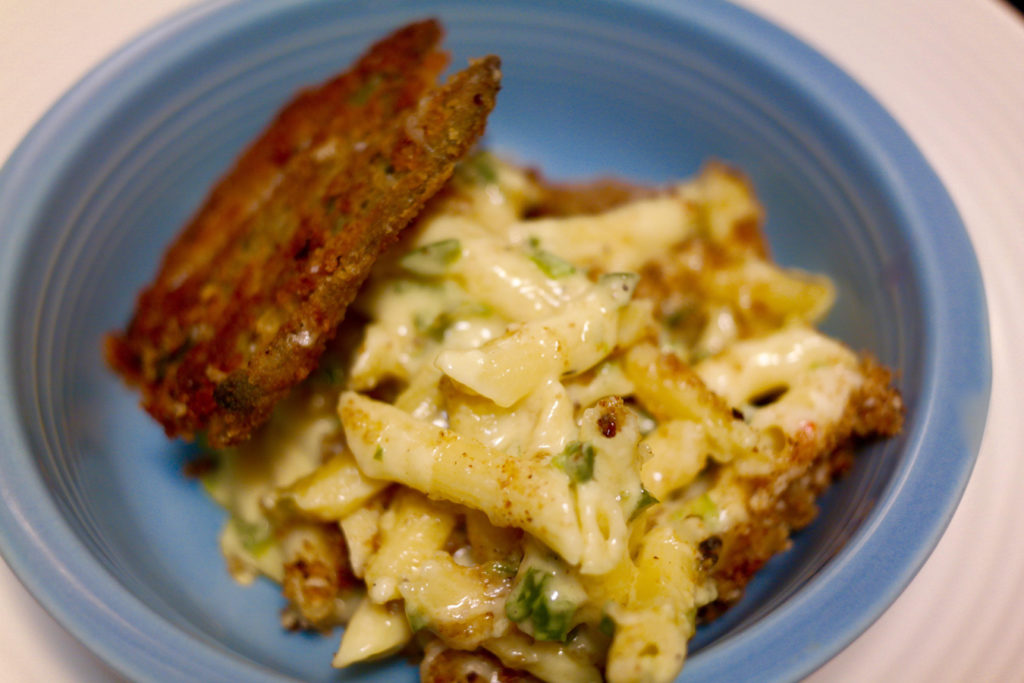 Totally delicious!  Making the sauce with heavy cream and two cheese gives it some interesting flavors, and the fried jalapeños add a nice taste on top.  Plus, using jalapeños inside and out makes this mac and cheese uniquely spicy.  If you want, you can adjust how hot your mac and cheese is by using fewer jalapeños, but we think this recipe is perfect just like this!