Rösti is a dish that Miriam encountered in Switzerland, where it's considered one of the country's most famous foods.  We decided to experiment and come up with our own version of this potato cake, topped with cheese sauce, and though it's meant to be a breakfast side it's hearty enough that you can eat it as a vegetarian meal by itself.  Potatoes and cheese – how could you go wrong?
To make this rösti, you'll need:
5 large potatoes
Butter
4 ounces of cheddar cheese
Milk
2 ounces of Gruyere cheese
A package of mushrooms
First, we peeled our potatoes and quartered them, boiled them for exactly 10 minutes, and then plunged them into ice water to stop them from cooking any further.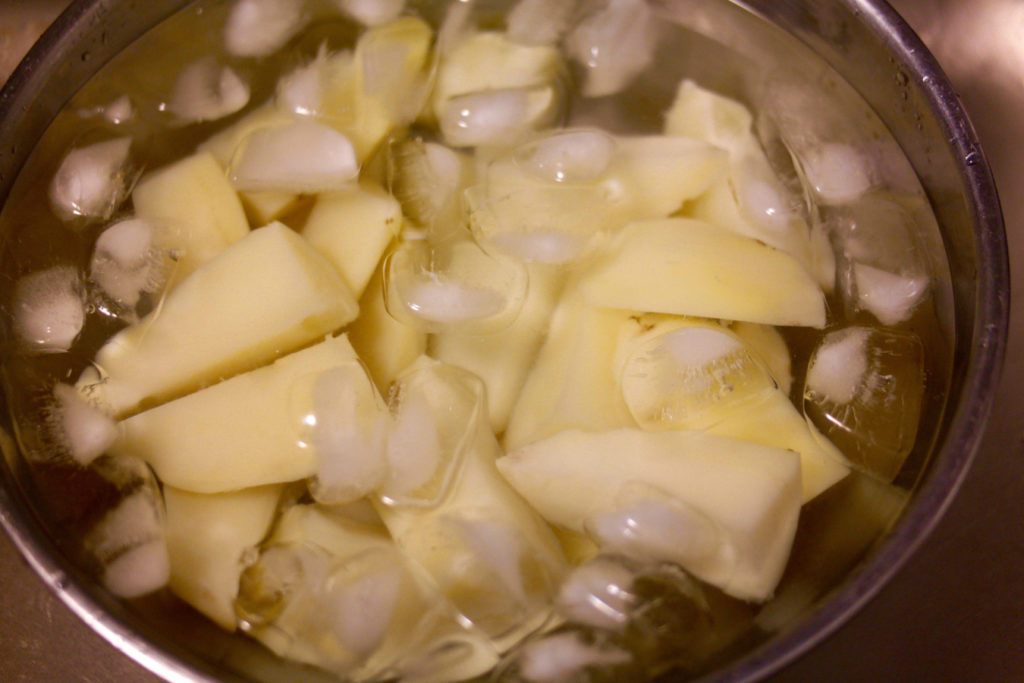 We drained the potatoes and used a box grater to finely shred them, then laid the shreds out on a towel and let them sit for 10 minutes to soak up the extra water in the potatoes.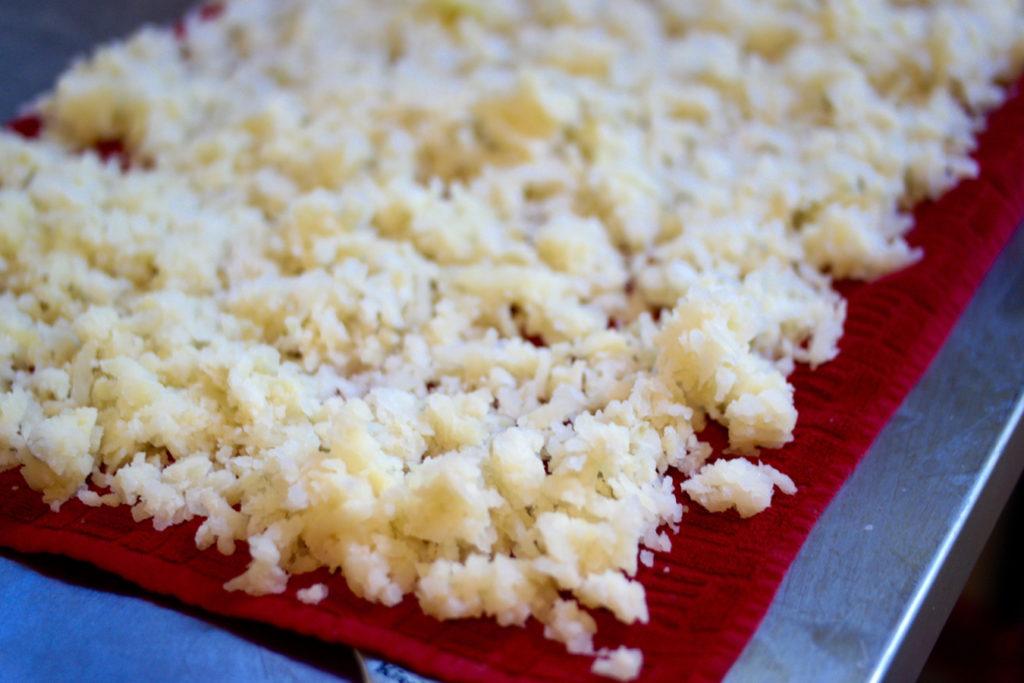 Next, we formed the shredded potatoes into thin patties the size of hamburgers.  We melted 3 tablespoons of butter in a large pan over medium-low heat and placed the potato cakes in to fry.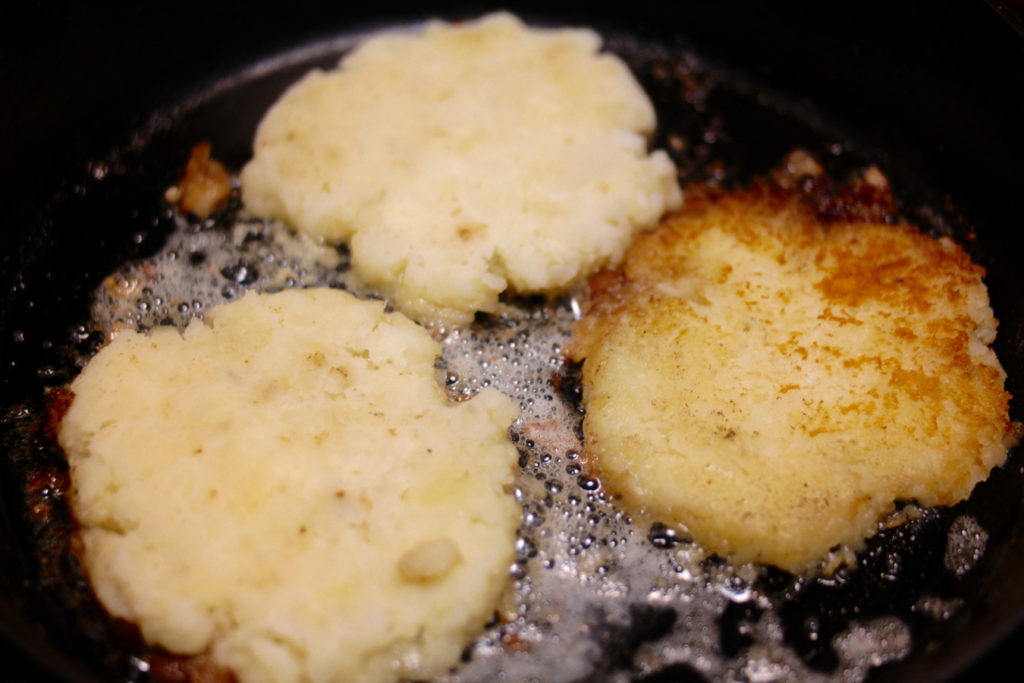 We let the patties brown and crisp on one side, then flipped them over to cook the same on the other side.  Once they were done, we placed the potato cakes on paper towels to cool and drain off any excess butter.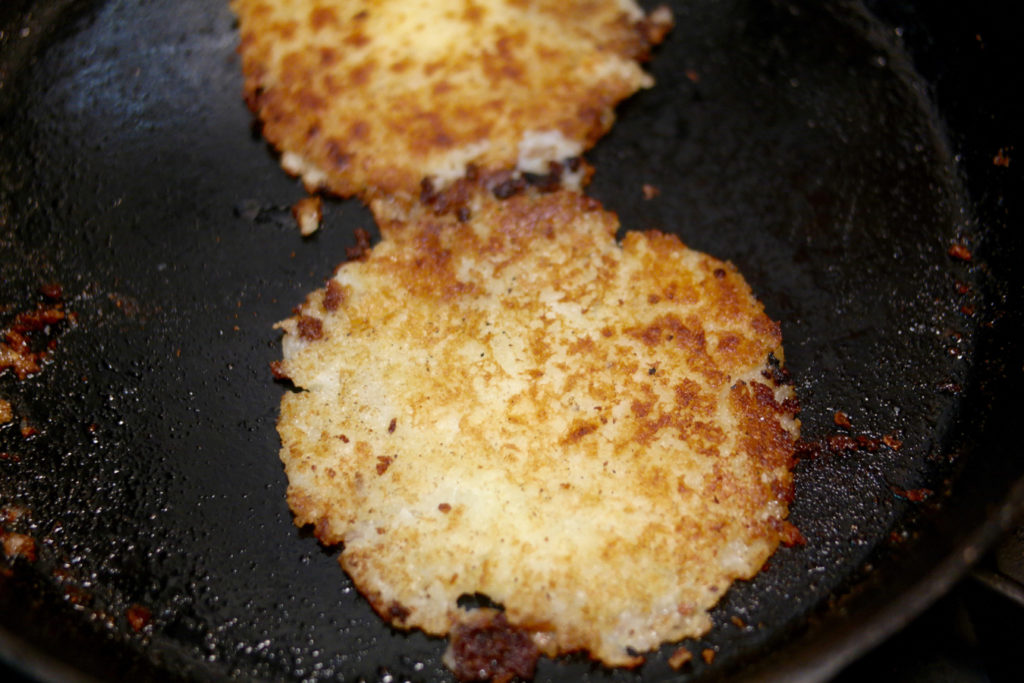 Then we sliced all our mushrooms and put them in our pan.  We sautéed them until they softened and very lightly browned.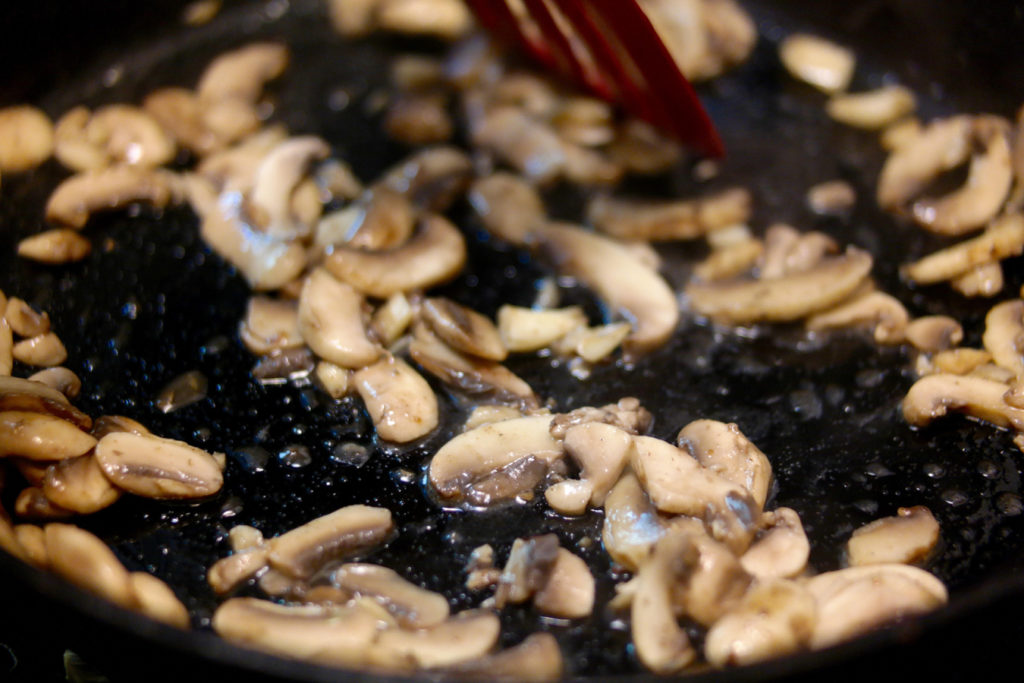 Meanwhile, in a saucepan we heated a cup of milk until it just began to simmer.  We shredded both our cheeses and whisked them into the warm milk to make a smooth sauce, then added in the mushrooms.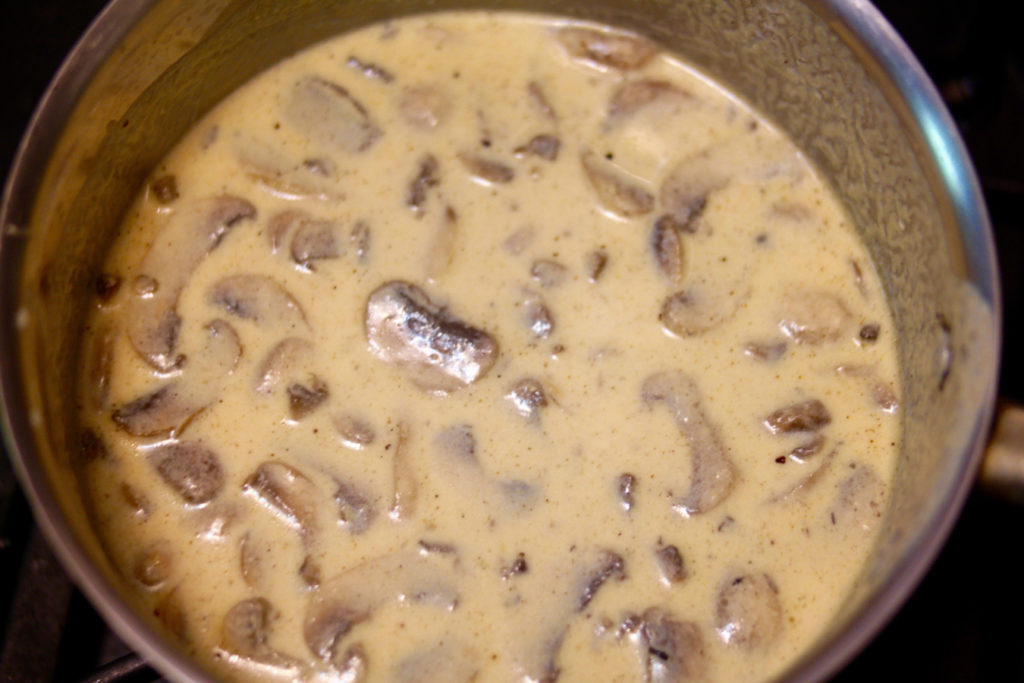 And finally, we served our rösti with the cheese sauce spooned on top of the potato cakes.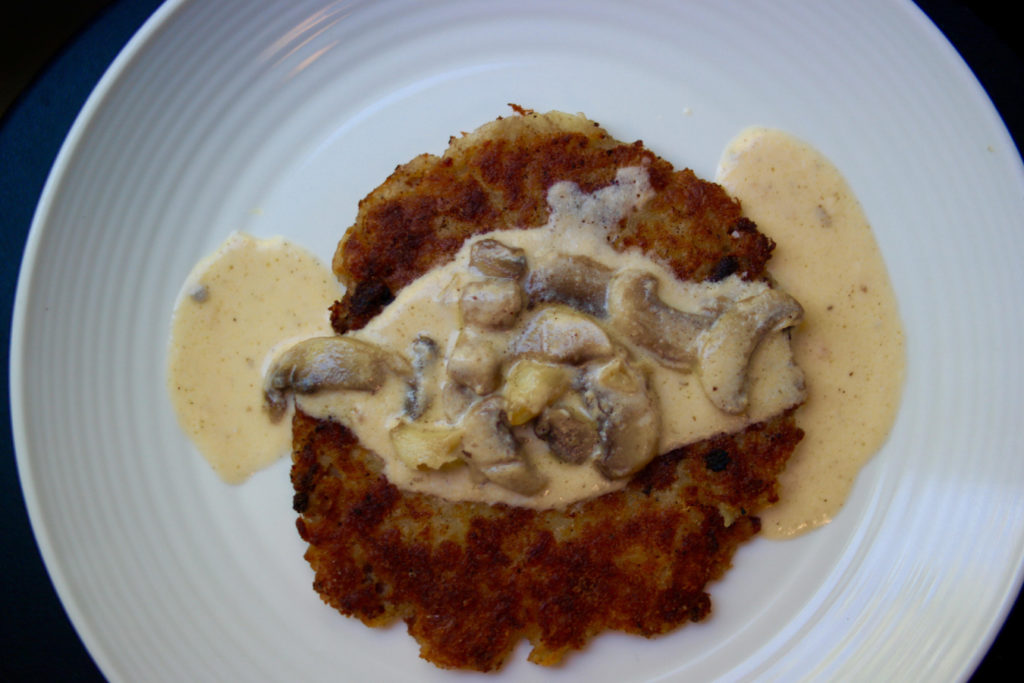 That's rösti!  This is a new twist on fried potatoes, served with a cheese sauce that gets some interesting flavors from both of the cheeses and the mushrooms.  You only need a few ingredients to make this, and it's not too difficult, so try it out for any meal – and don't say the Swiss haven't given us any interesting foods.