Garlic bread is an Italian comfort food that almost everyone loves – because it's carbs and buttery goodness plus tons of flavor.  There's your classic garlic bread that we all like, but you can also get creative.  Here we'll show you two different types of garlic bread you can make:  one standard – yet slightly gourmet – recipe, and one upgraded and extra savory version.  They're both delicious, with the first one being pretty easy to make and the second serving up as an impressive side dish.  Try out either of them.
For the first garlic bread, which we adapted from this Bon Appétit recipe, you'll need:
A whole head of garlic
A stick of butter
Parmesan cheese
Oregano
A lemon
Red pepper flakes
A baguette
And for the second garlic bread, from a recipe in the New York Times magazine, you'll need:
14 large cloves of garlic
1 1/4 sticks of butter
Parsley
Chives
Basil
Parmesan cheese
A loaf of sourdough bread
Olive oil
To make the classic garlic bread, melt an entire stick of butter in a saucepan over medium-low heat and throw in all the cloves from your head of garlic.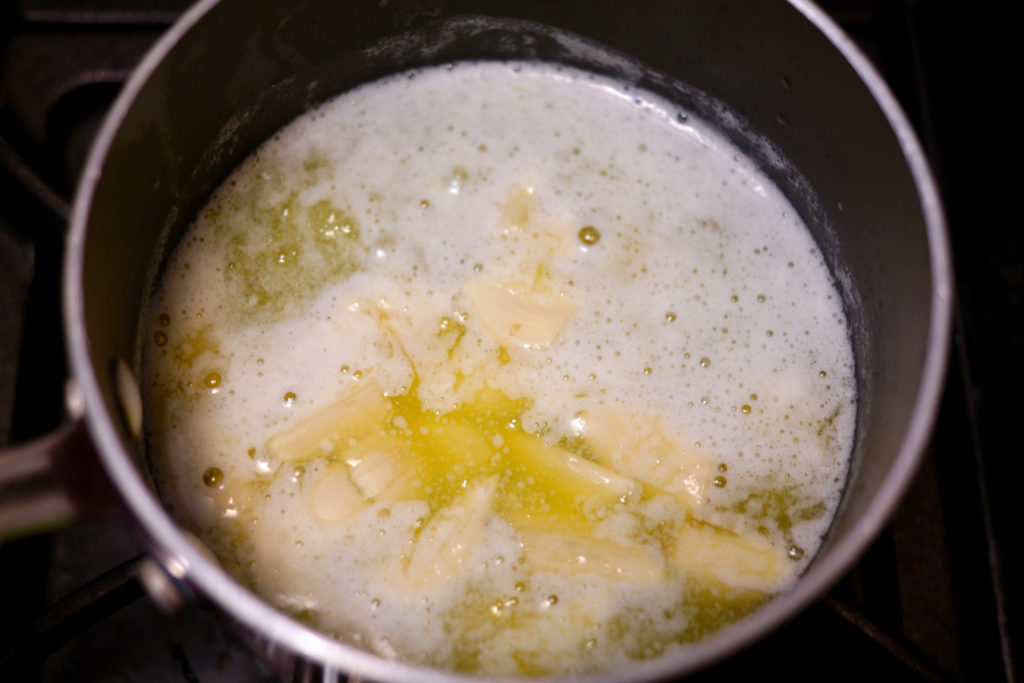 Cook the garlic until it's brown (which should take at least 15 minutes), then transfer the butter mixture to a bowl to cool.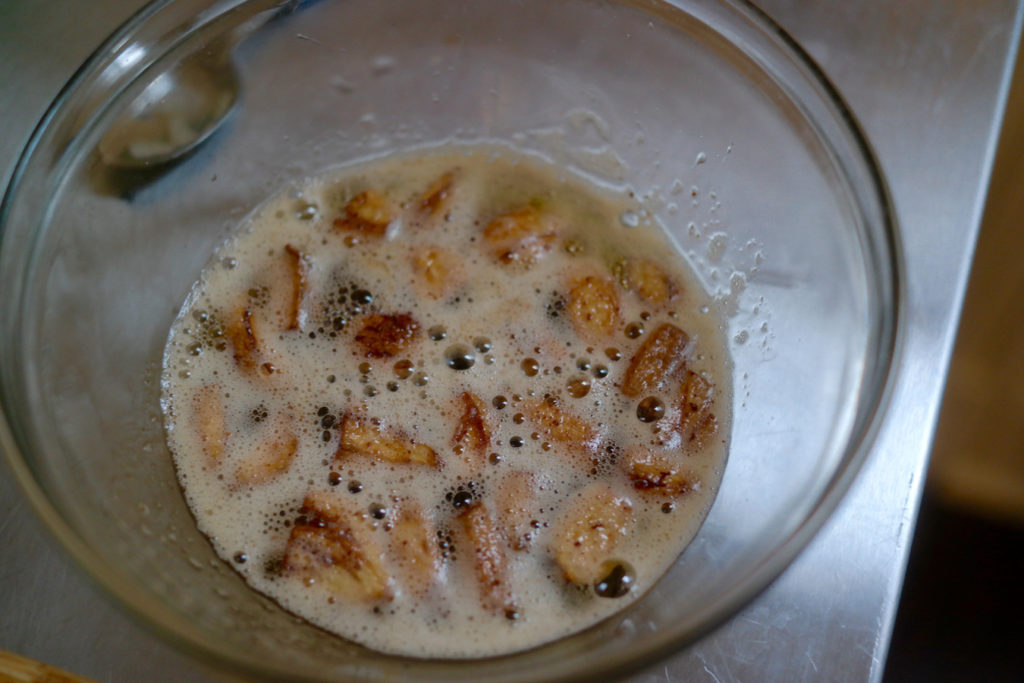 Grate a cup of Parmesan and chop up 2 teaspoons of oregano and add that to the garlic butter, along with 1/2 teaspoon of red pepper flakes and some zested lemon.  Mix everything up evenly.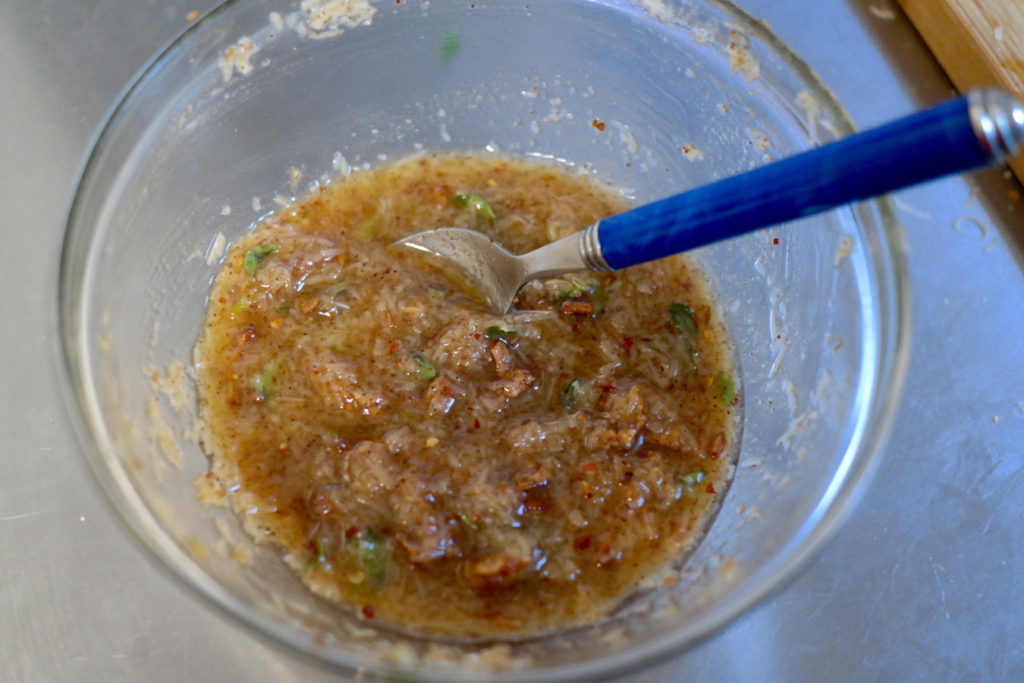 Take your baguette and slice it in half, then lenthgwise, so it's in four pieces.  Place it face down on a foil-lined baking sheet and cook it in your broiler for exactly 2 minutes.  Then take it out and spread it with the garlic butter mix.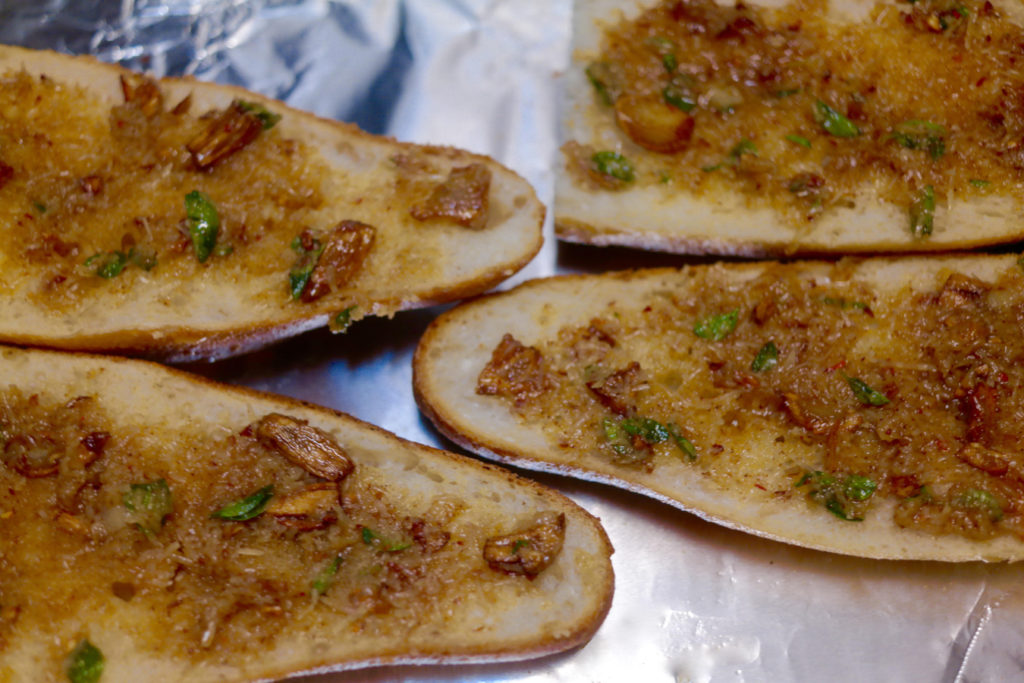 Heat the bread in the broiler for another 2 minutes, watching it carefully to make sure it doesn't burn, and when it comes out slice it up and serve!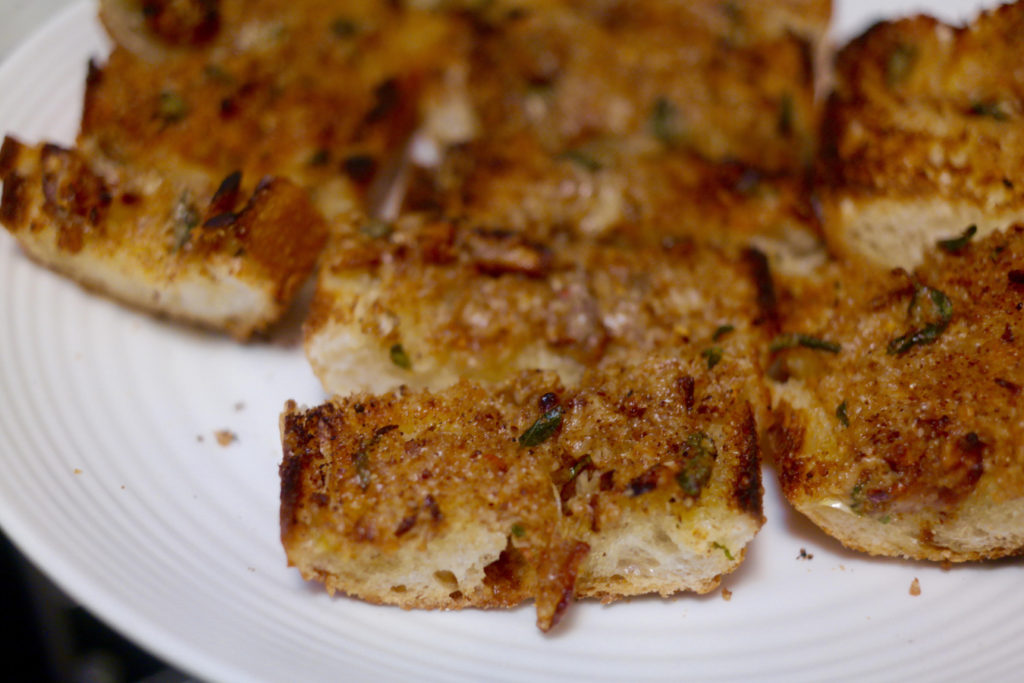 The second garlic bread is very green, as you'll see.  To make it, start by heating your oven to 400°F.  Take 7 garlic cloves and slice them thinly, then melt 2 tablespoons of butter over medium-low heat in a saucepan and place the garlic in to cook for only 7 minutes (it should't start to brown).  Once it's done, place it into a bowl to cool.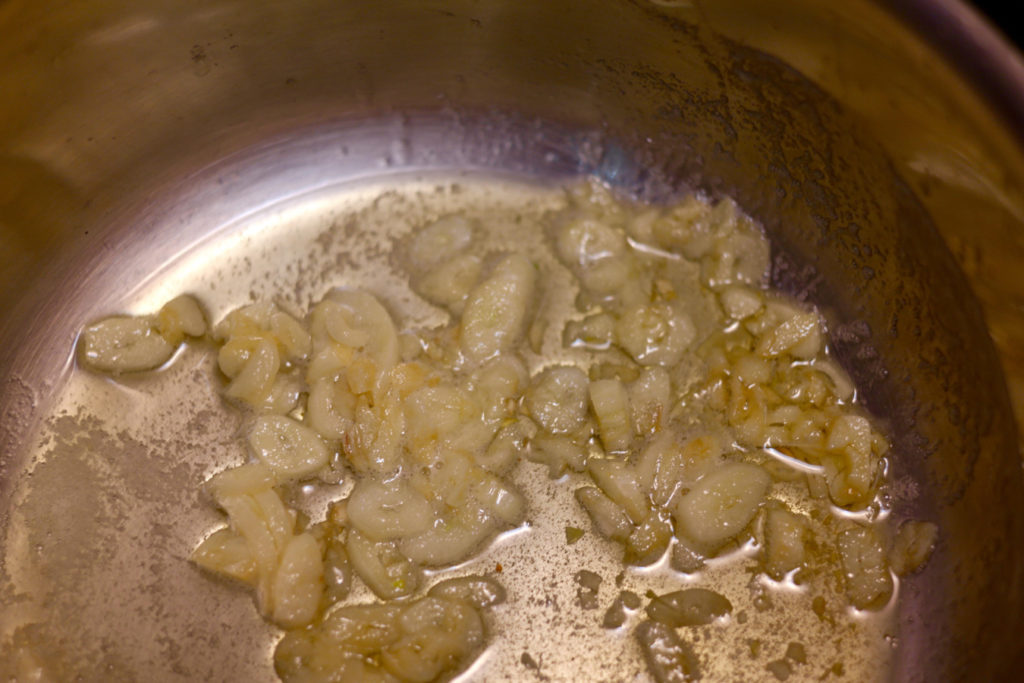 Take your other 7 garlic cloves and chop them up, then use the flat side of a broad knife to crush them into a paste.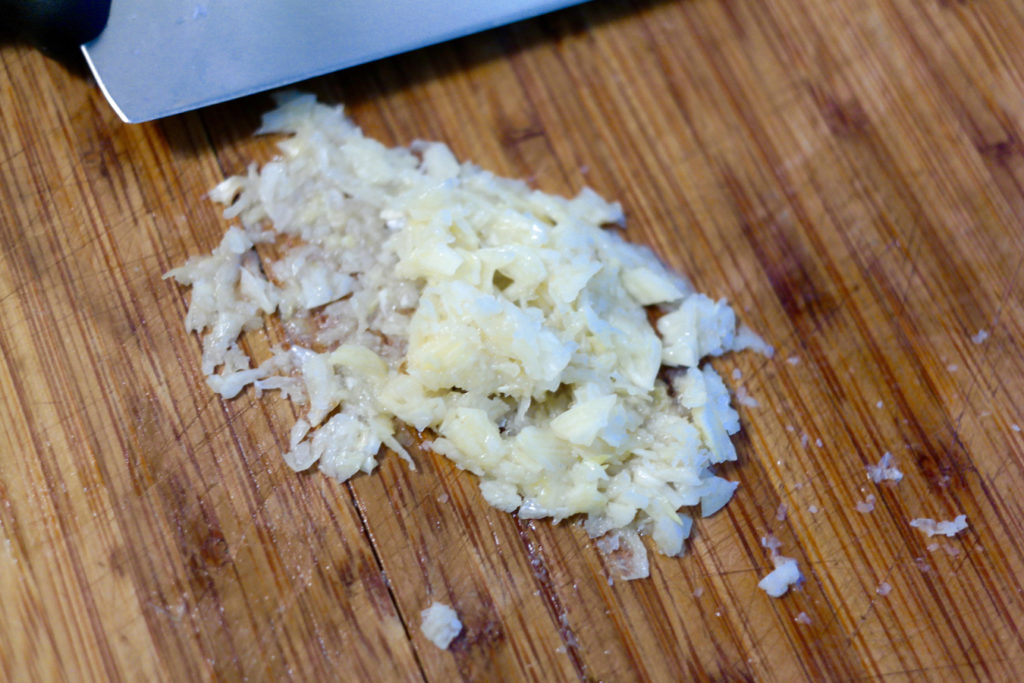 Throw the paste into a food processor along with the garlic butter, 3 tablespoons of parsley leaves, 2 tablespoons of diced chives, and 2 tablespoons of basil leaves.  Chop up everything into a fine mixture.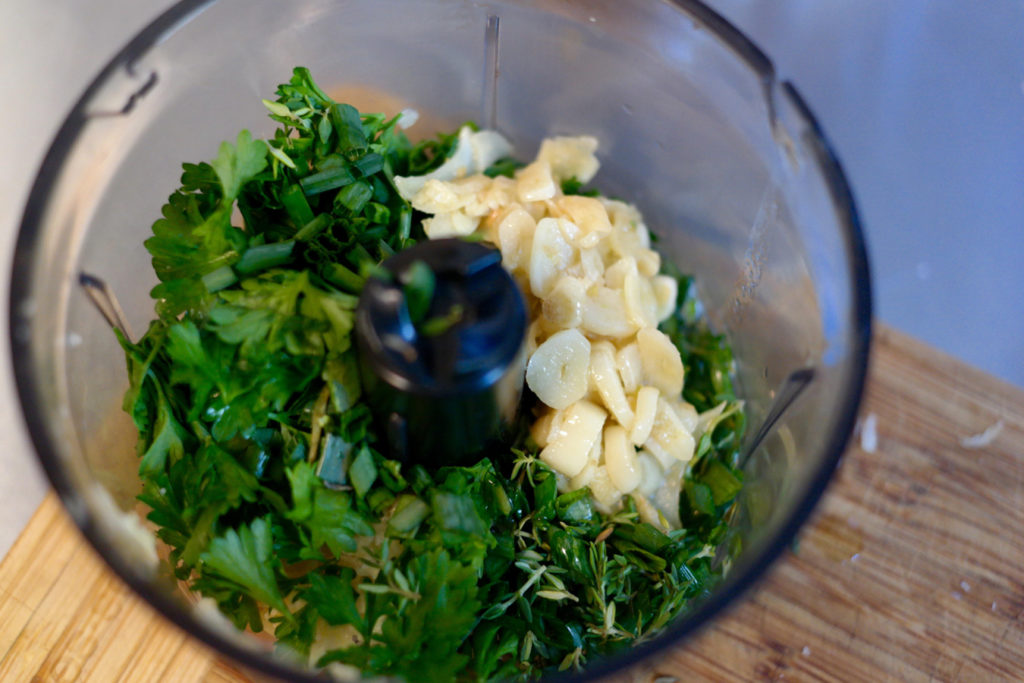 Add in a whole stick of room temperature butter, 1/3 cup of Parmesan cheese, and some pepper …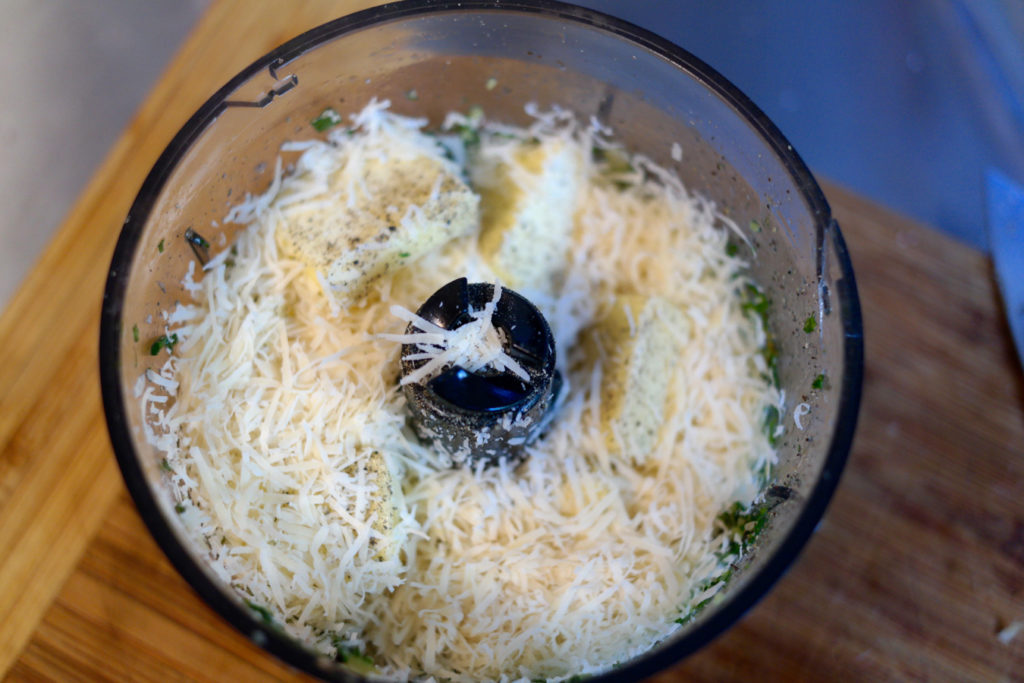 … and use the food processor to whip everything together.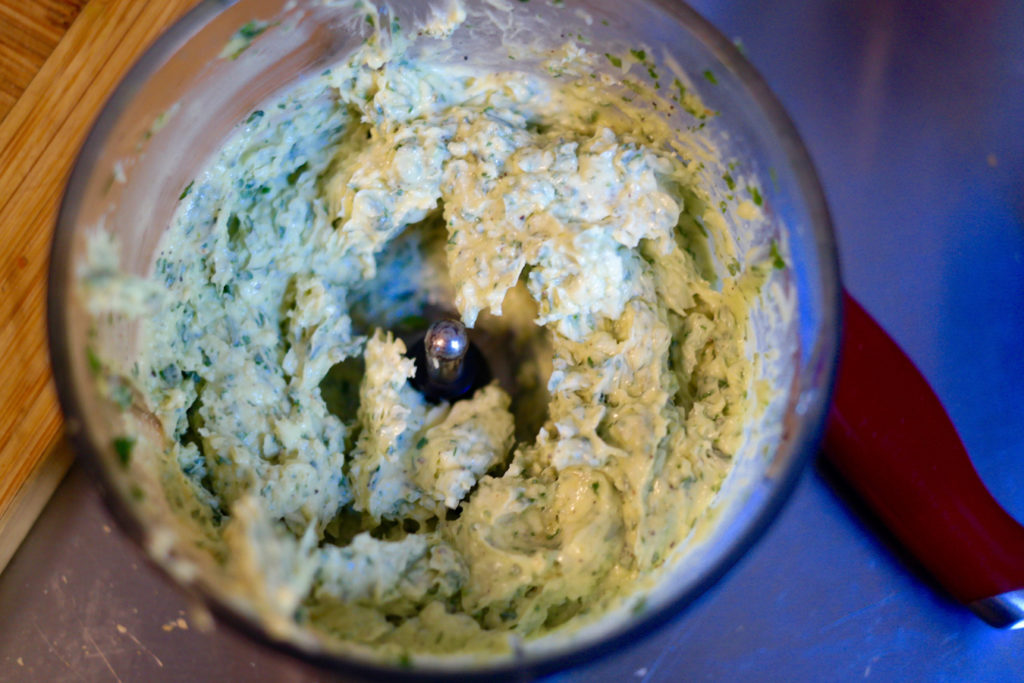 Next, take your loaf of bread and cut it into one-inch slices but don't cut all the way through – all the bread should still be attached to the loaf at the base.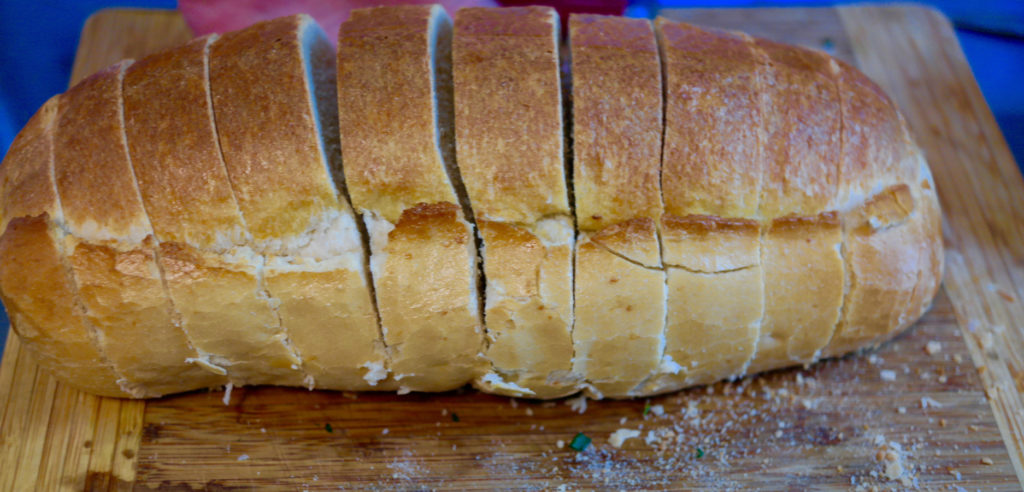 Use a frosting spatula to spread the whipped garlic butter on one side of each slice.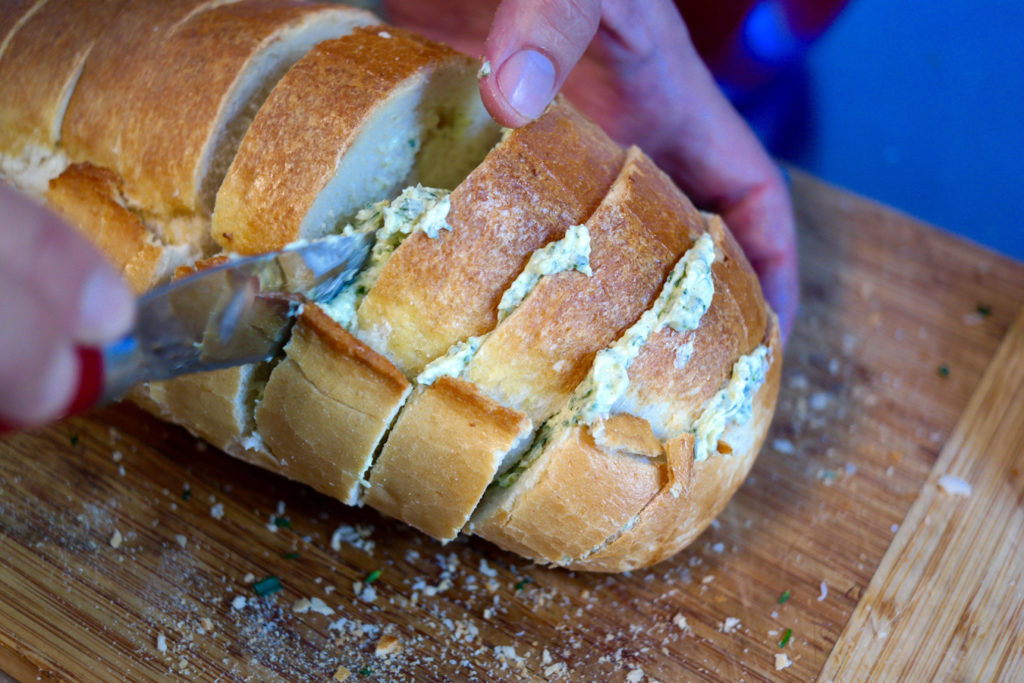 Wrap the entire loaf in foil and cook it on a baking sheet for 10 minutes, then rotate the sheet and cook the bread for another 10 minutes.  Unwrap it and bake it for 12-15 minutes more until it becomes crisp and brown.
While the bread is in the oven, mix 1/2 cup whole parsley leaves, 1/2 cup roughly chopped chives, and a large handful of torn basil leaves with a dash of olive oil.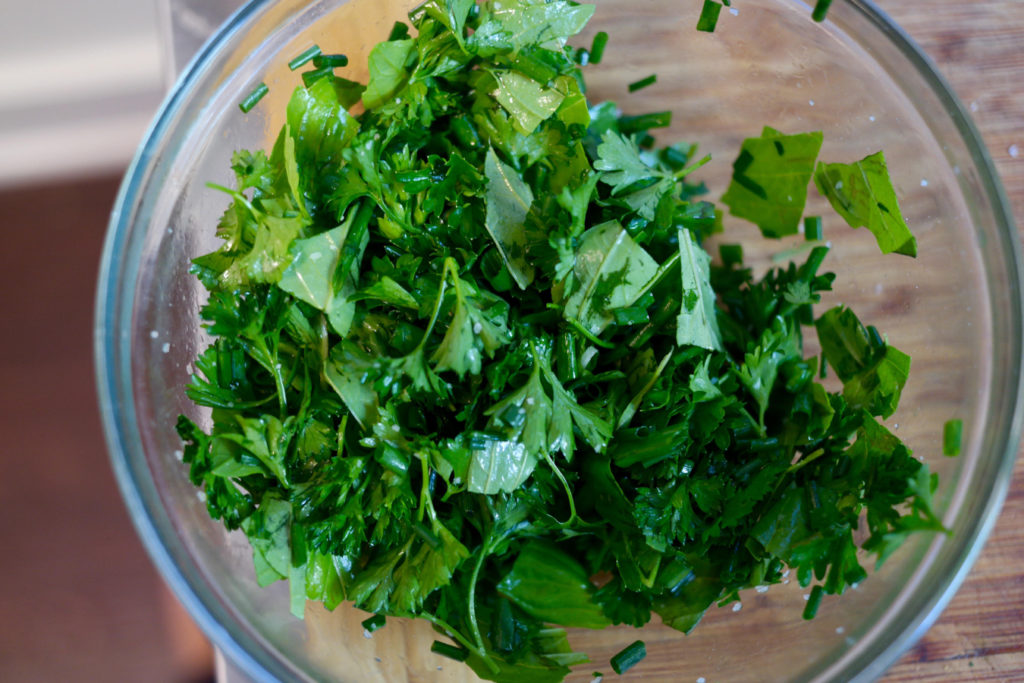 Once the bread is fully cooked and cooled off slightly, use a spoon to stuff this herb mixture in between the cuts in the bread.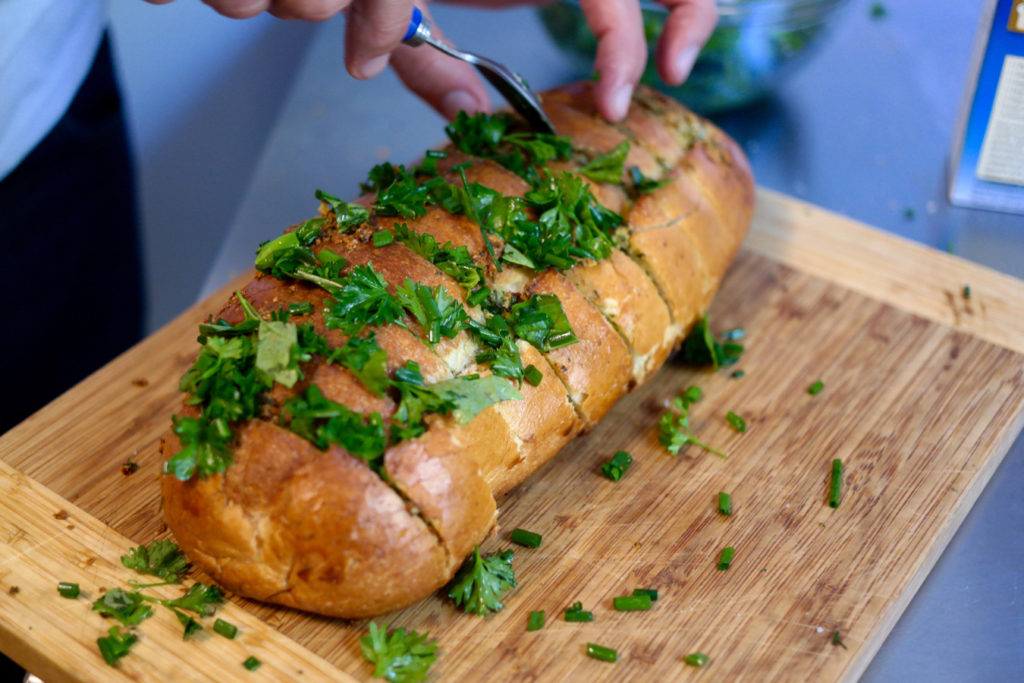 Then you can tear off slices and eat them.
Both of these recipes are great!  The first version is deliciously buttery and fragrant and comes out tasting like what you remember from childhood.  The second one is nice and herb-y, with the greens adding in tons of extra flavor – plus it looks amazing when you serve it.  So whether you're craving a classic or wanting to try something cool and new in the world of garlic bread, these are some awesome recipes.