Here we are again, showing you some of the cool things we've gotten to eat around New York recently.  We've been all over Manhattan and Brooklyn, eating food from around the world, and we've enjoyed everything we've had.  These are some of the places we'd recommend – but just be warned, we've got some meat-based dishes featured here.
First, we decided to check out Camillo, a new Italian restaurant in Prospect Lefferts Gardens.  They specialize in Roman-style pizza, so we decided to split one – they kindly made us a pizza that was half cacio e pepe (white with mozzarella and pecorino romano cheeses, pepper, and sage) and half margherita.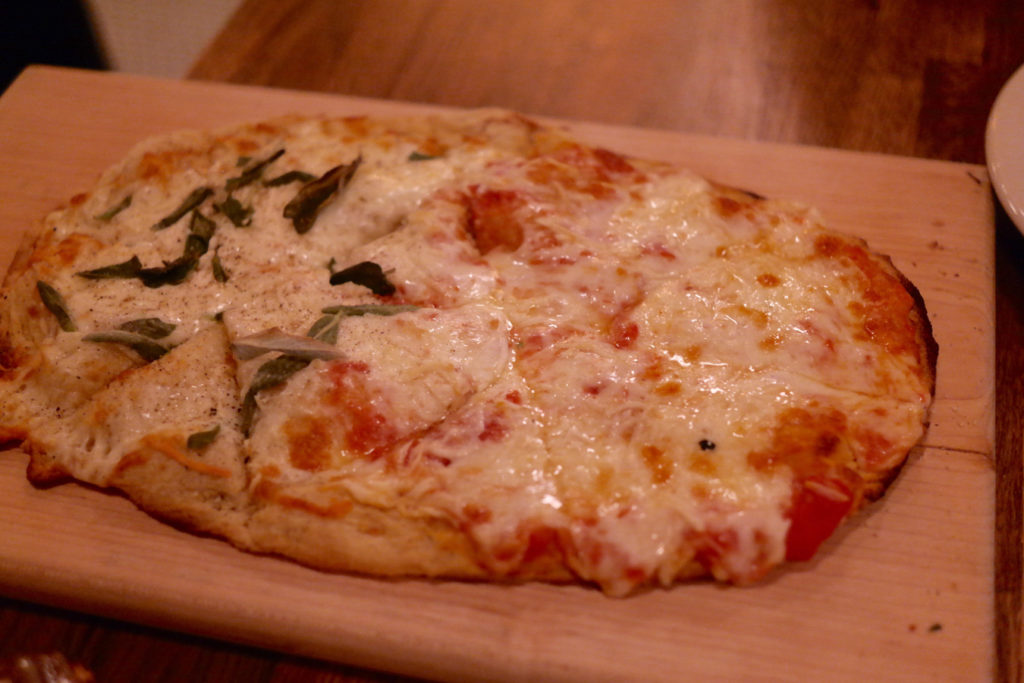 We also shared the polenta gnocchi, baked with a tomato sauce and cheese …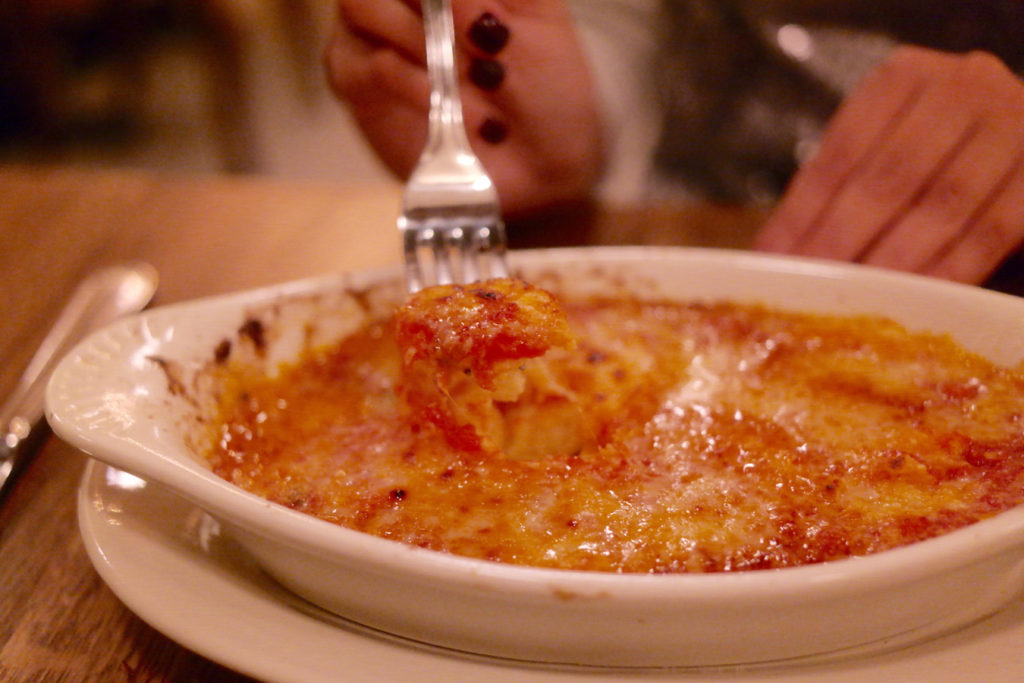 … and an order of the fritto misto:  a basket of fried artichokes, eggplant, zucchini, cauliflower, onions, and sage leaves.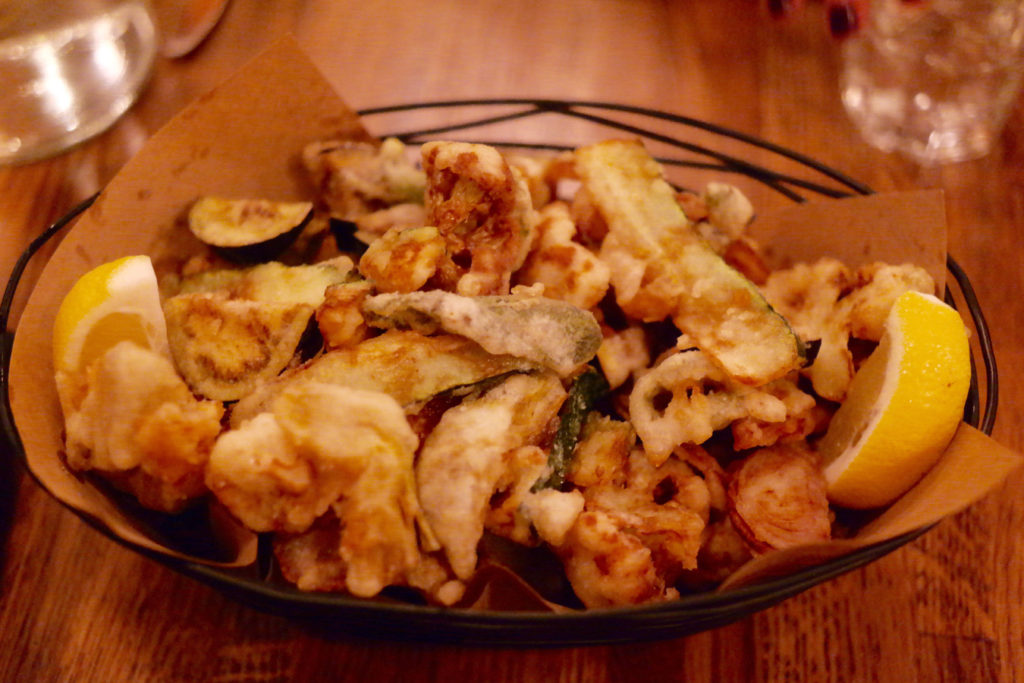 Close by, we visited Brooklyn Pizza Crew, a storefront in Crown Heights that serves up your typical slices as well as square grandma-style pizzas.  We decided to try both, and below is what we had:  regular slices of cheese and pepperoni, and grandma slices of sausage and tomato and cheese.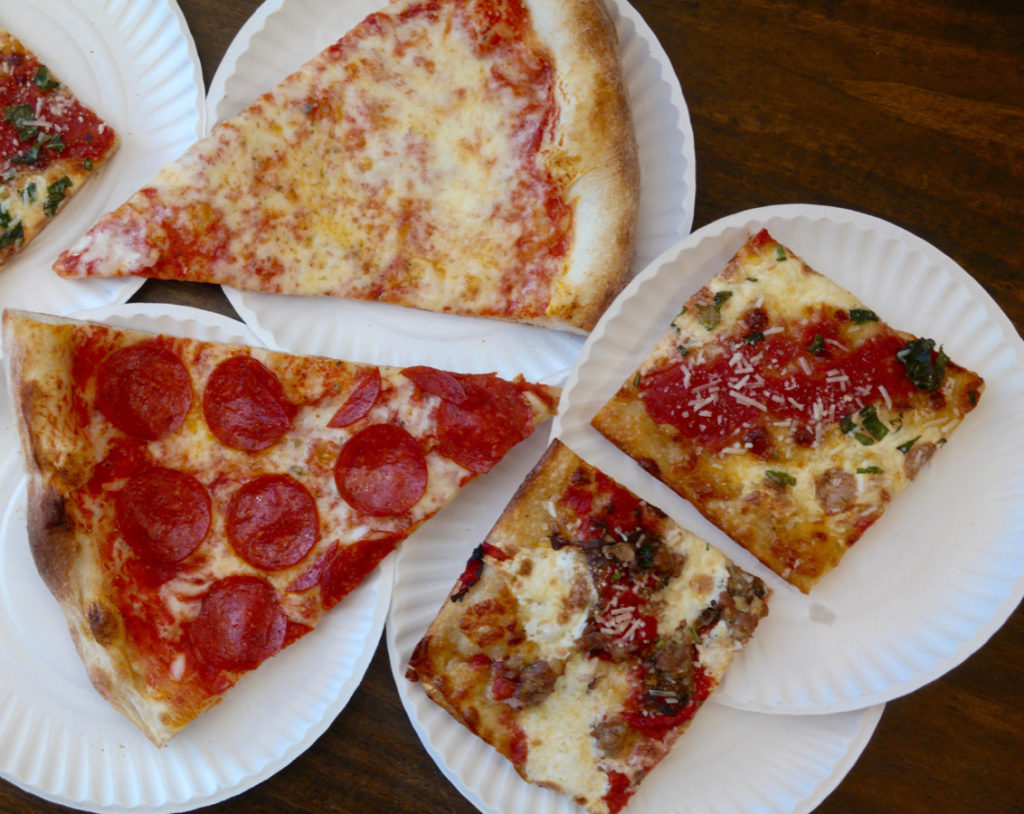 On an entirely different note, we got a chance to go to Pomme Palais, a pastry shop in the lobby of the Lotte New York Palace hotel.  They have both savory and sweet offerings, like this spinach and ricotta croissant …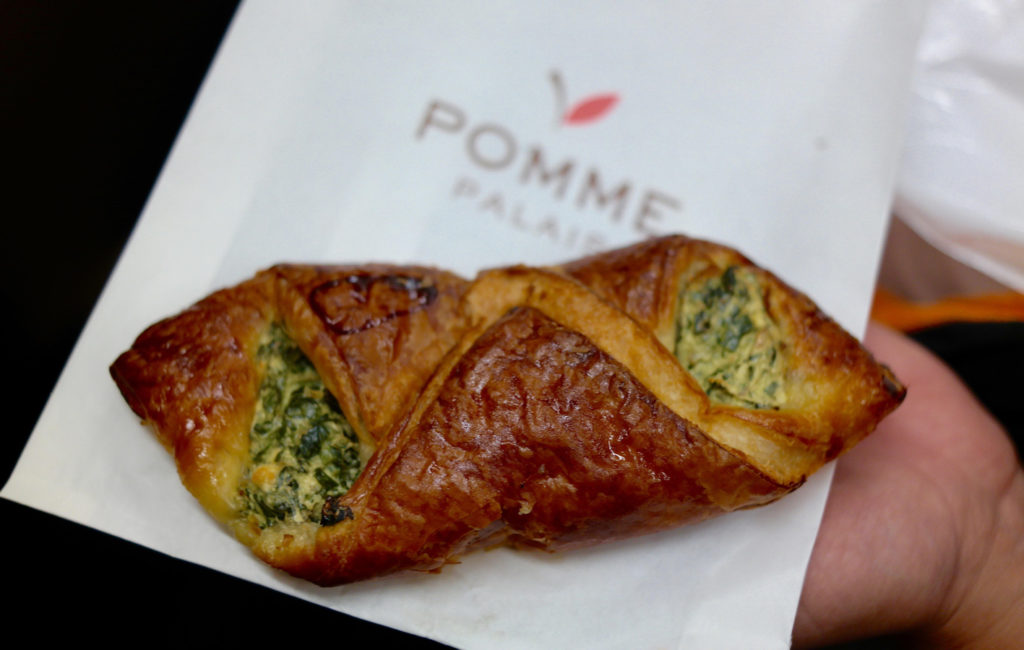 … this seasonal pumpkin croissant with sliced almonds and powdered sugar on top …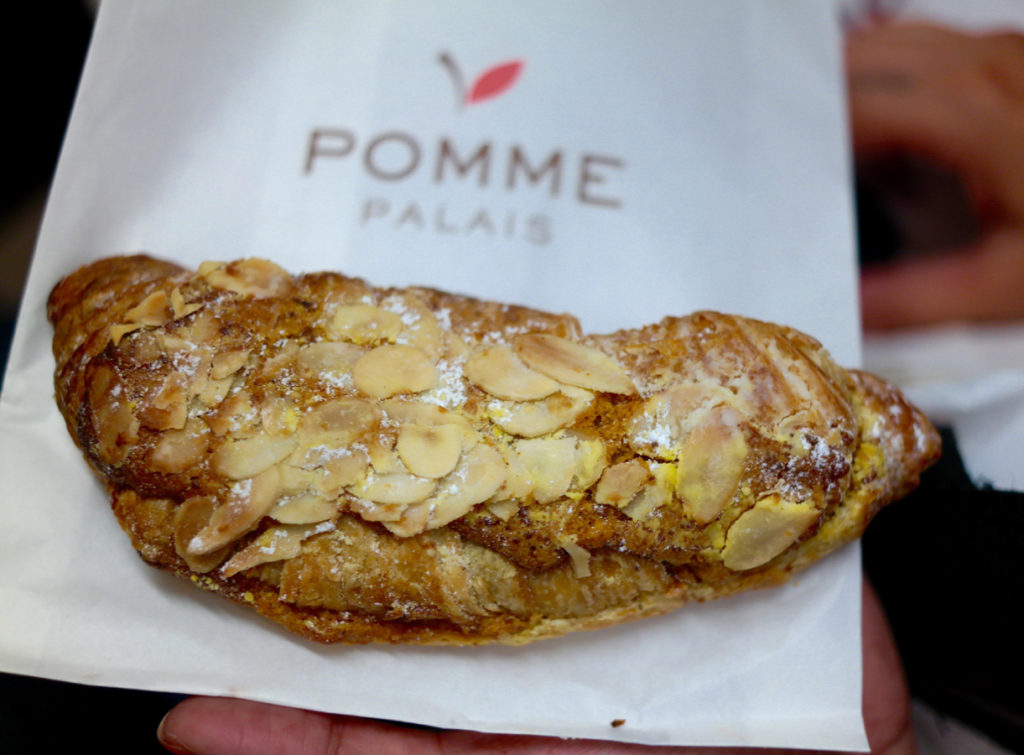 … and this strawberry éclair.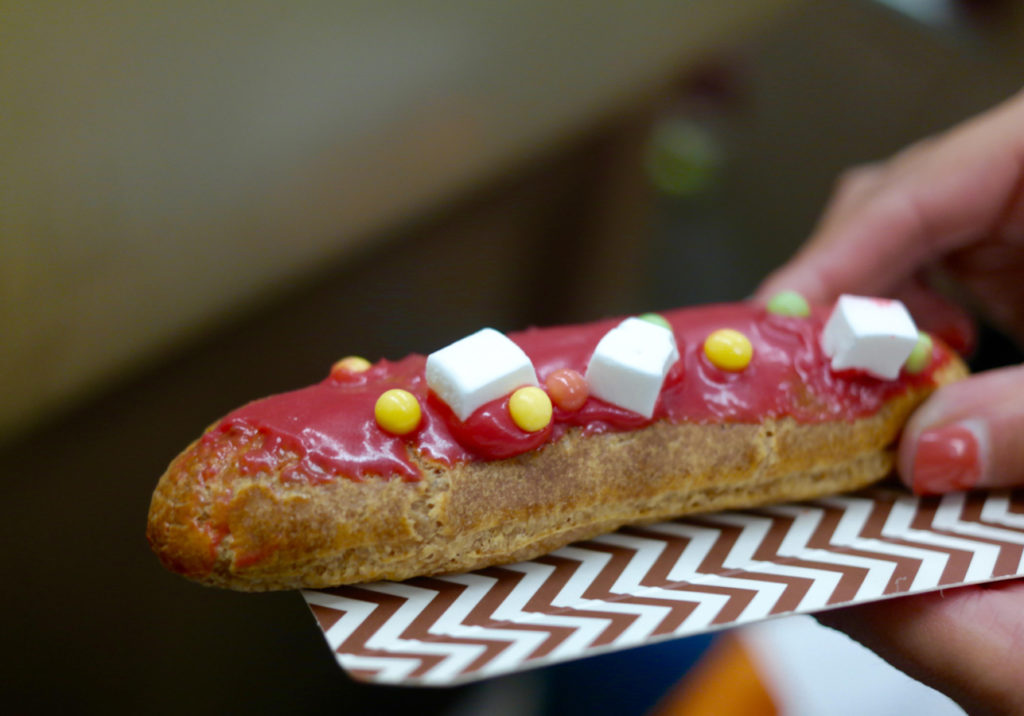 And finally, we went to Yuan, a brand new Chinese noodle restaurant in the East Village.  Noodles are the focus of the main dishes, but they also have a huge menu of dim sum, so we ordered a bunch as appetizers. This one is the cucumber salad:
Here's some crispy tofu: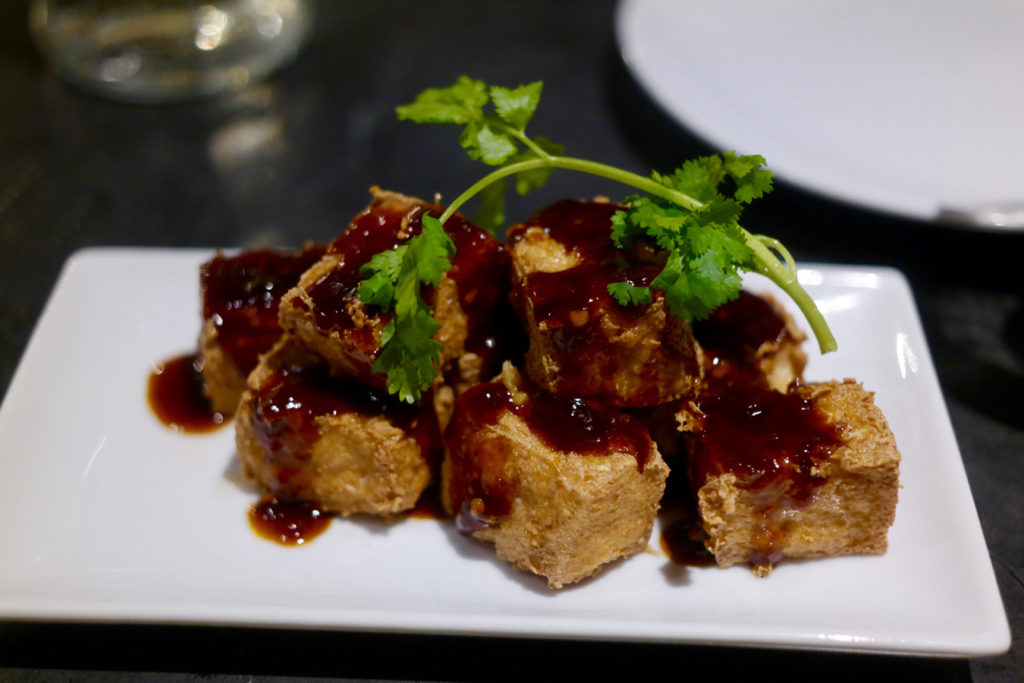 Some scallion pancakes: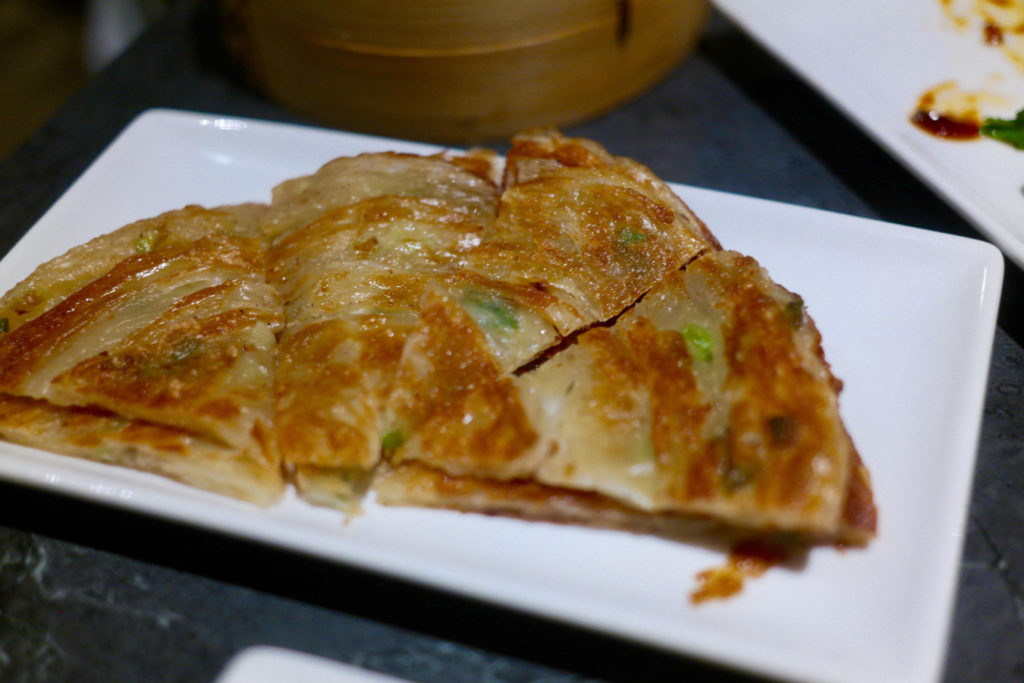 And these are steamed shrimp dumplings: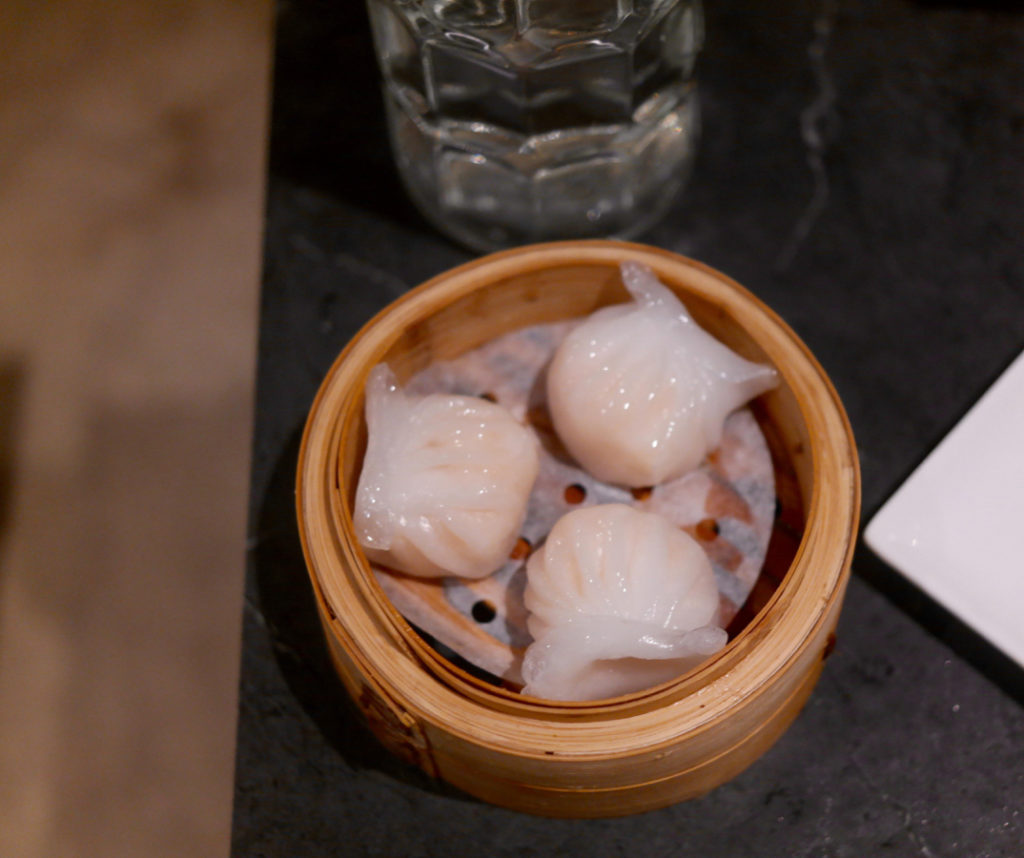 For entrees, Miriam got the vegetable mi fen, which was made delightfully spicy with the addition of several hot peppers buried under the noodles.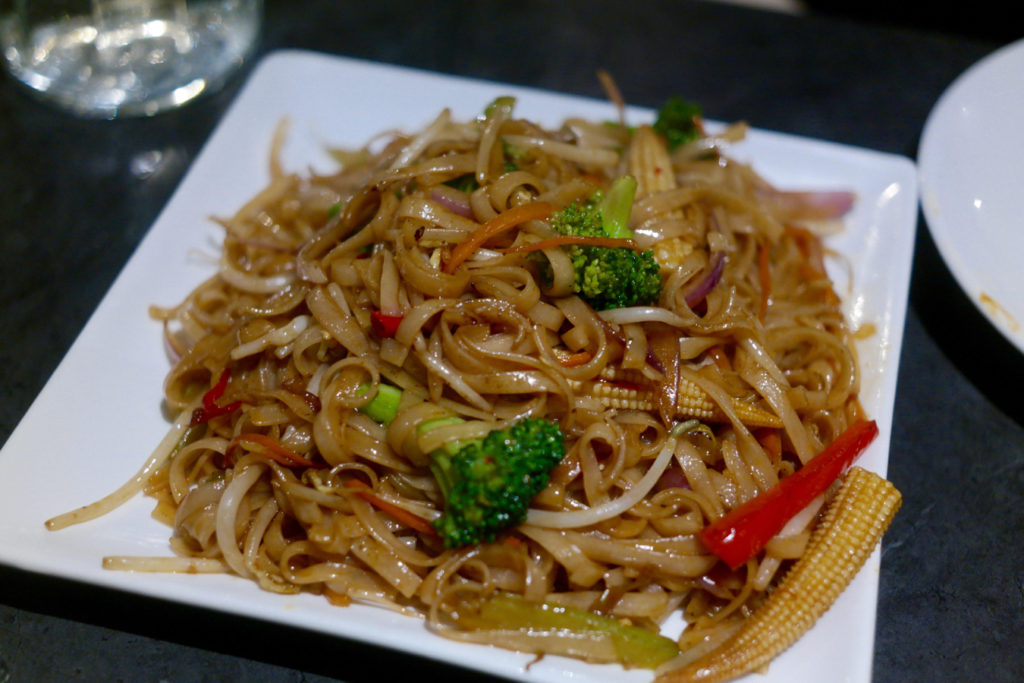 Cyril got Yuan's specialty of siu gui lin with beef – you're supposed to first eat about half of the veggies and meat dry, then mix in the broth and slurp the rest as soup.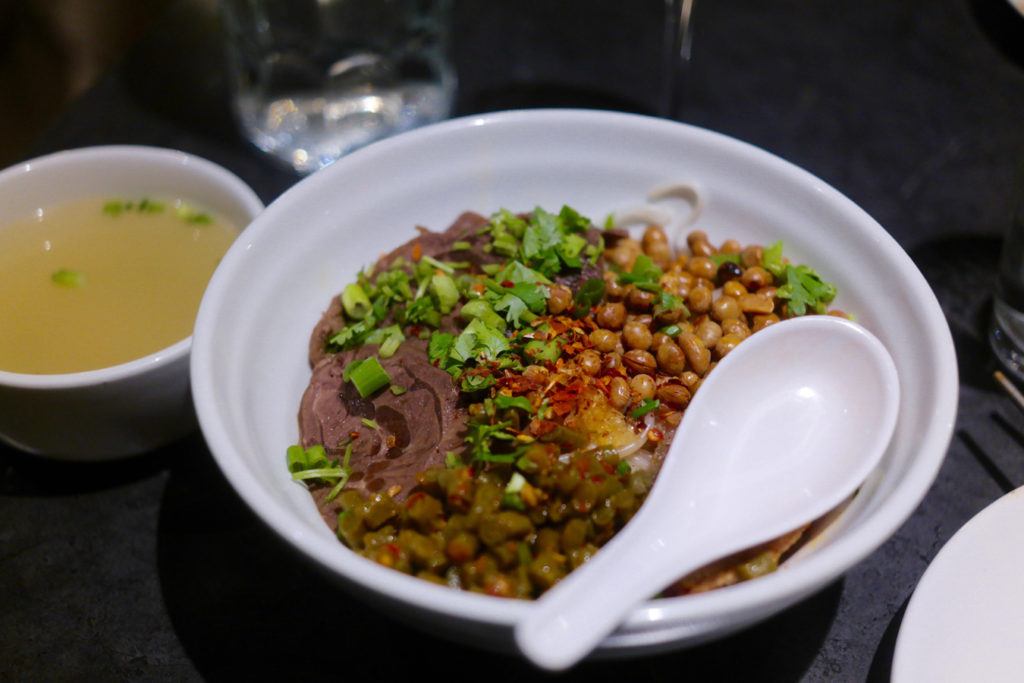 That's all for now!  We'll be bringing you some more recommendations for tasty food in future posts, so be sure to follow us for more of our picks for restaurants from New York and beyond.