Just a quick post before Thanksgiving – and don't worry, we'll be posting all our non-turkey Turkey Day our recipes – to showcase some of the restaurants where we've eaten recently.  Coincidently, all of the places we're featuring today are within walking distance of each other in the Greenwich Village area.  Check out some of this delicious food from these cool places.
First, we went to Factory Tamal.  As the name implies, this counter service restaurant specializes in tamales, but they also serve other Mexican-style food.  Like, for example, this nicely spicy torta de quesillo, made with avocado, chipotle peppers, and Oaxaca cheese.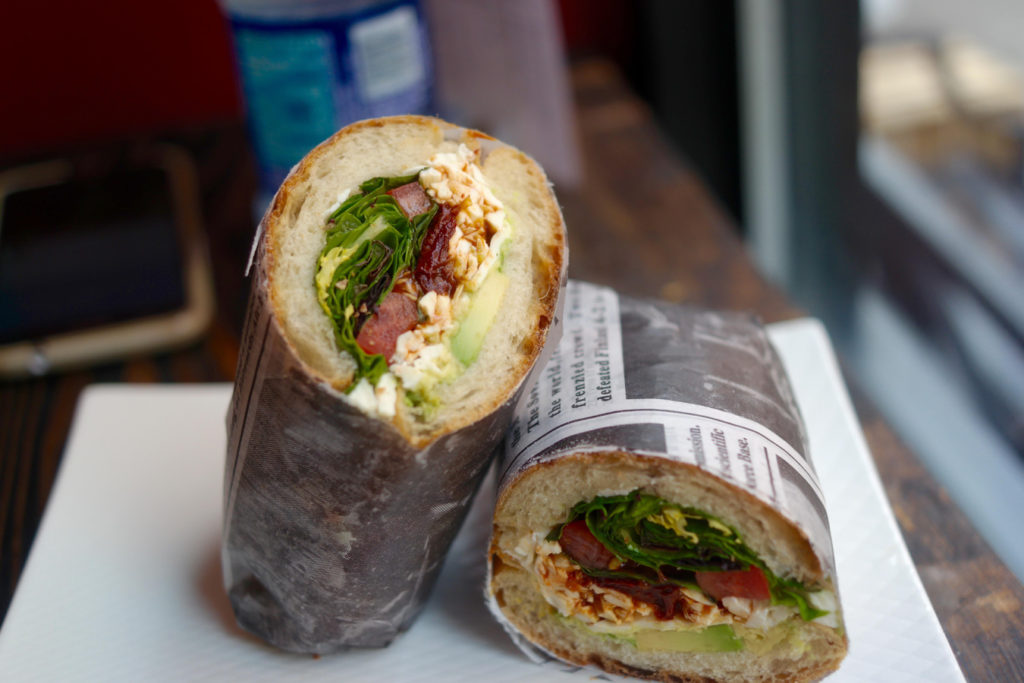 Cyril tried two of the tamales:  one with chicken, mole, and poblano peppers …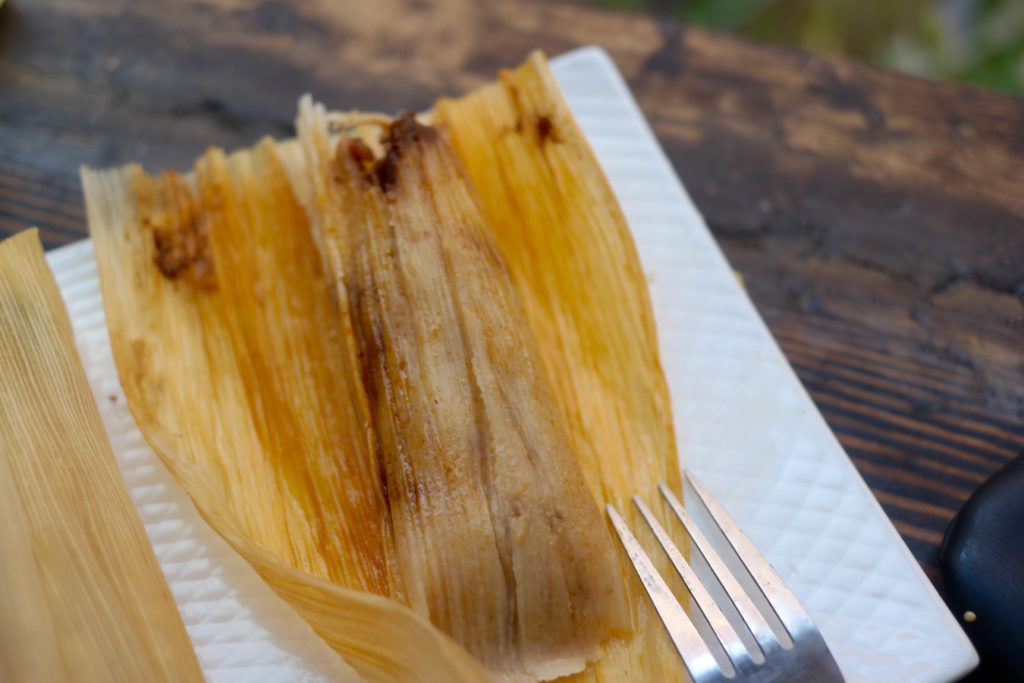 … and one with chicken and salsa verde.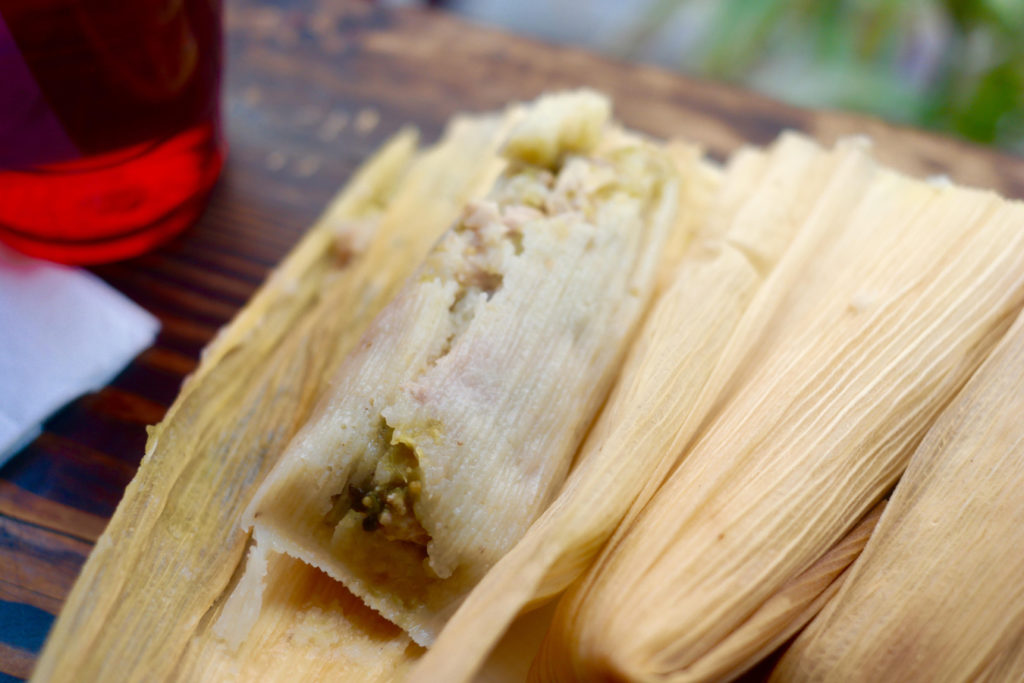 We also went to Martina, another quick casual restaurant which serves up individual-sized pizzas alongside some Italian snacks and desserts.  We started off our meal there with chicken meatballs cooked in tomato sauce and cheese for Cyril and an order of suppli – fried risotto balls stuffed with mozzarella – for Miriam.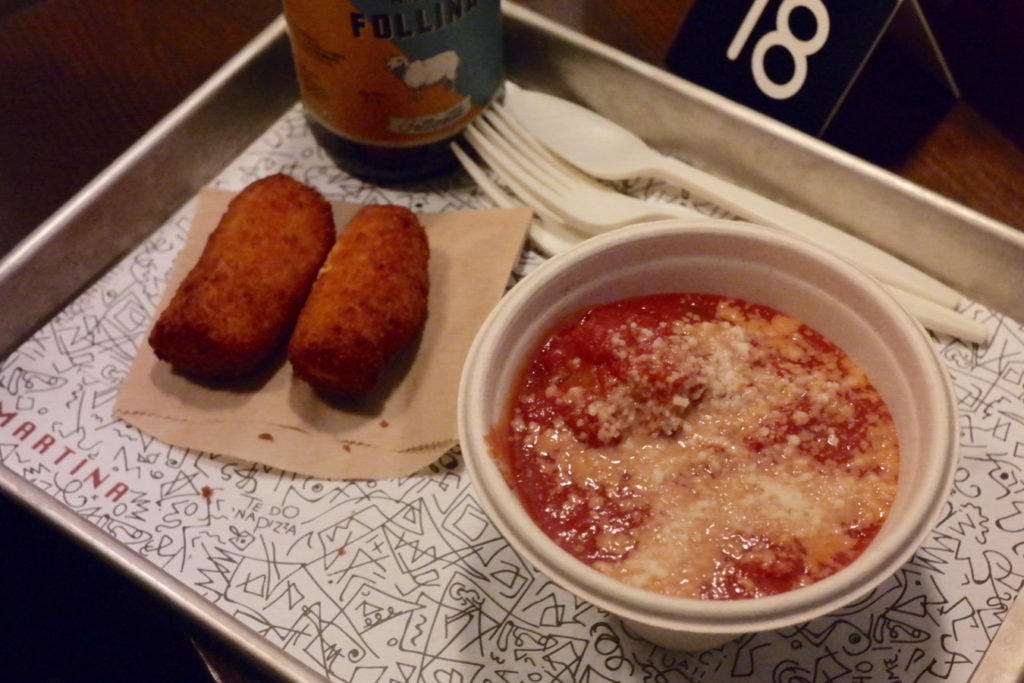 For pizzas, Miriam got a margherita pizza with mushrooms and artichokes.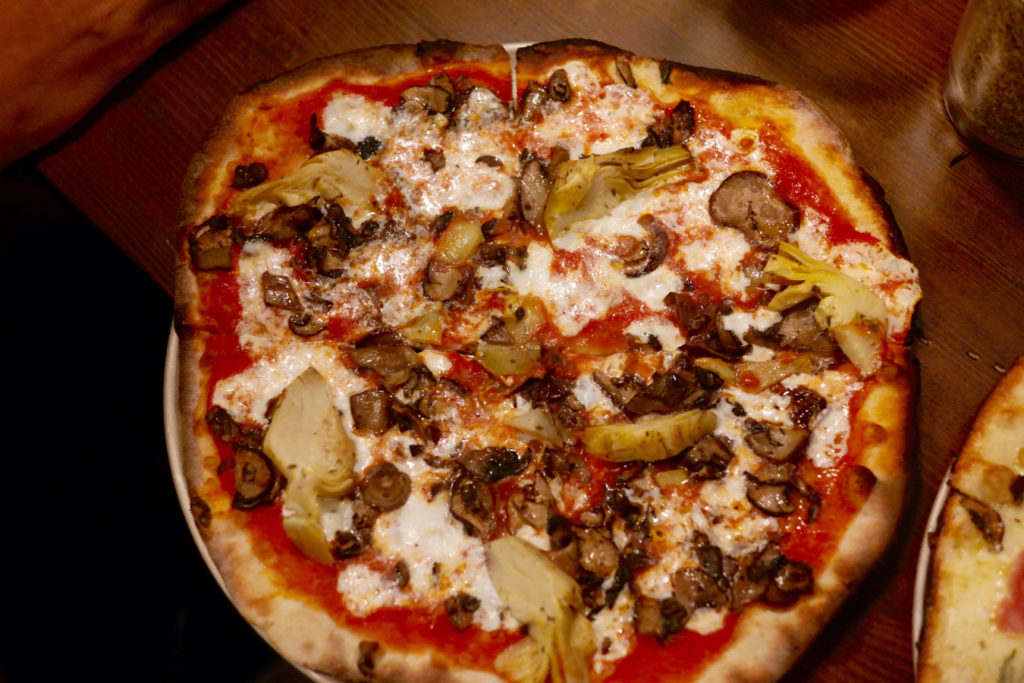 Meanwhile, Cyril had the ham, egg and cheese pizza, which also has mushrooms on it.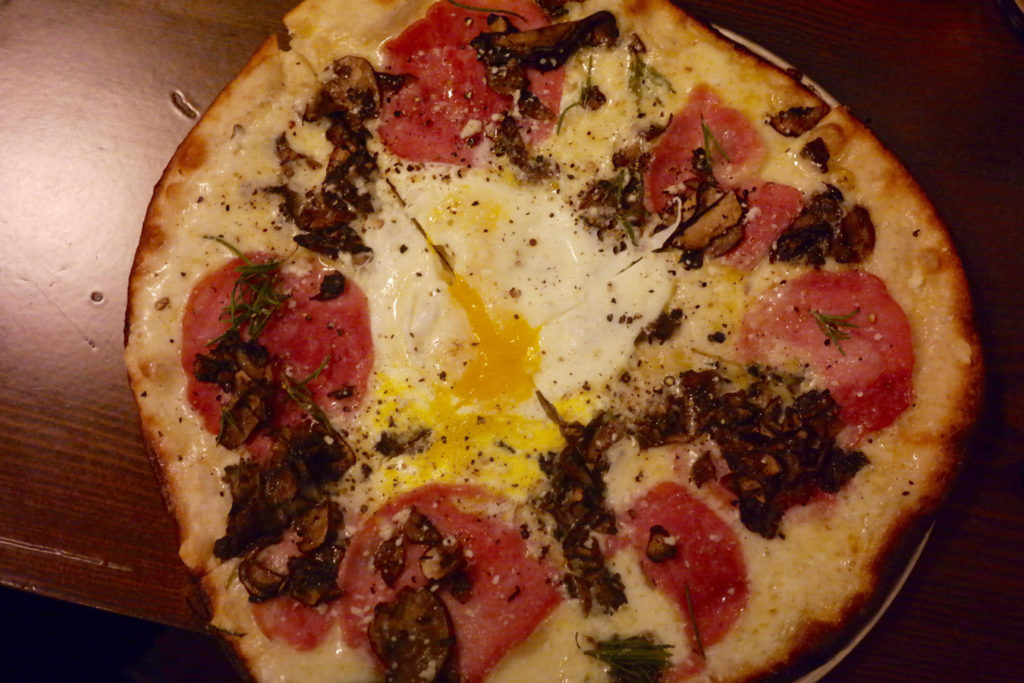 For dessert, we shared a cup of soft serve gelato topped with candied hazelnuts, chocolate amaro sauce, cherries, and rainbow sprinkles.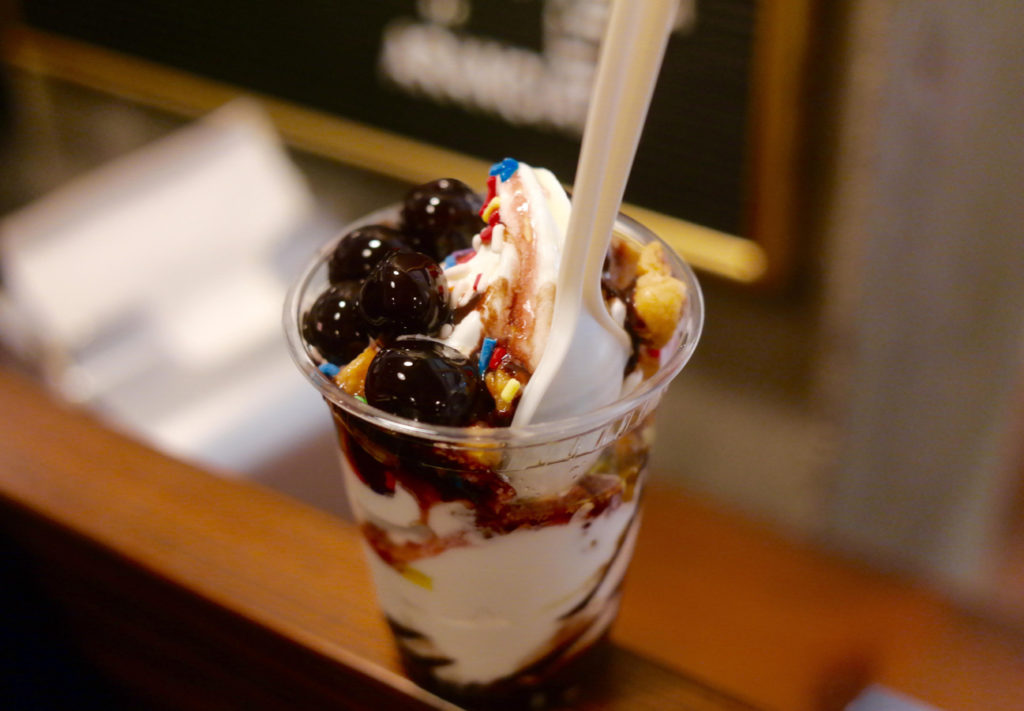 And finally, we took ourselves out to a nice dinner at Old Rose, an Italian restaurant in the lobby of the Jane Hotel.  We started our meal there with their grilled sourdough bread, served with a side of olive oil.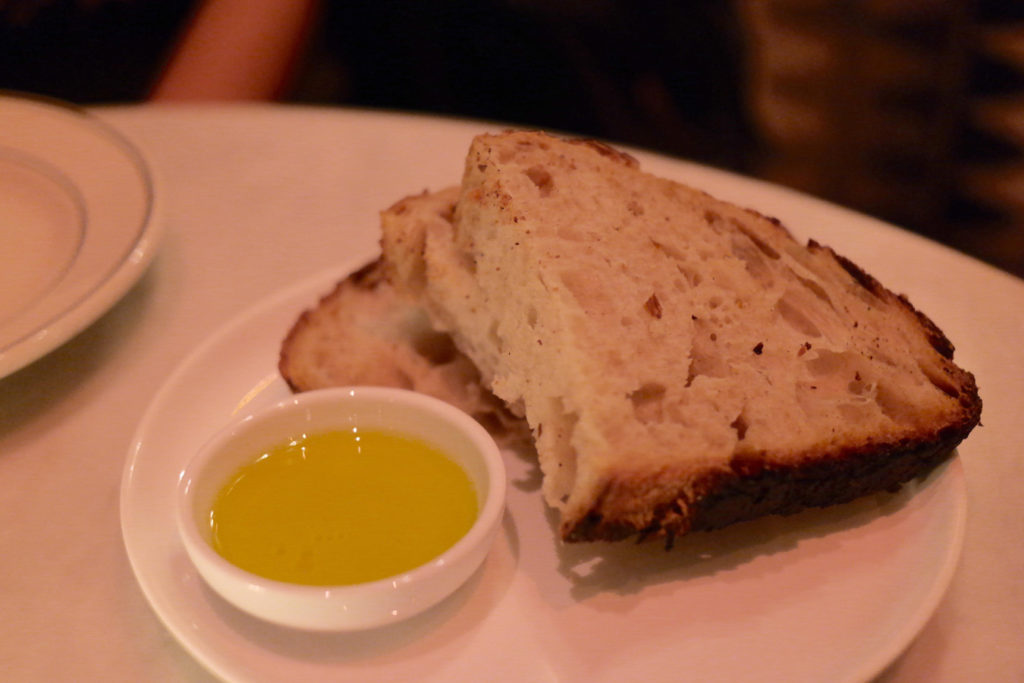 We also shared the crispy rice salad, made with avocado, pistachios, and sliced jalapeños …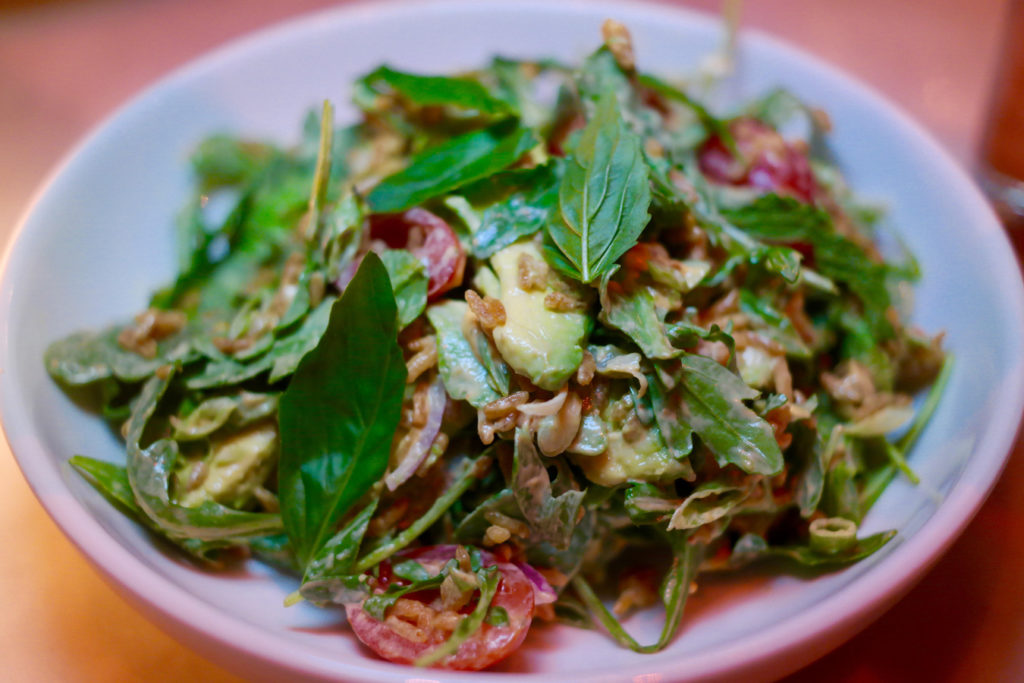 … and the vodka pizza, which is made with burrata instead of the usual mozzarella cheese.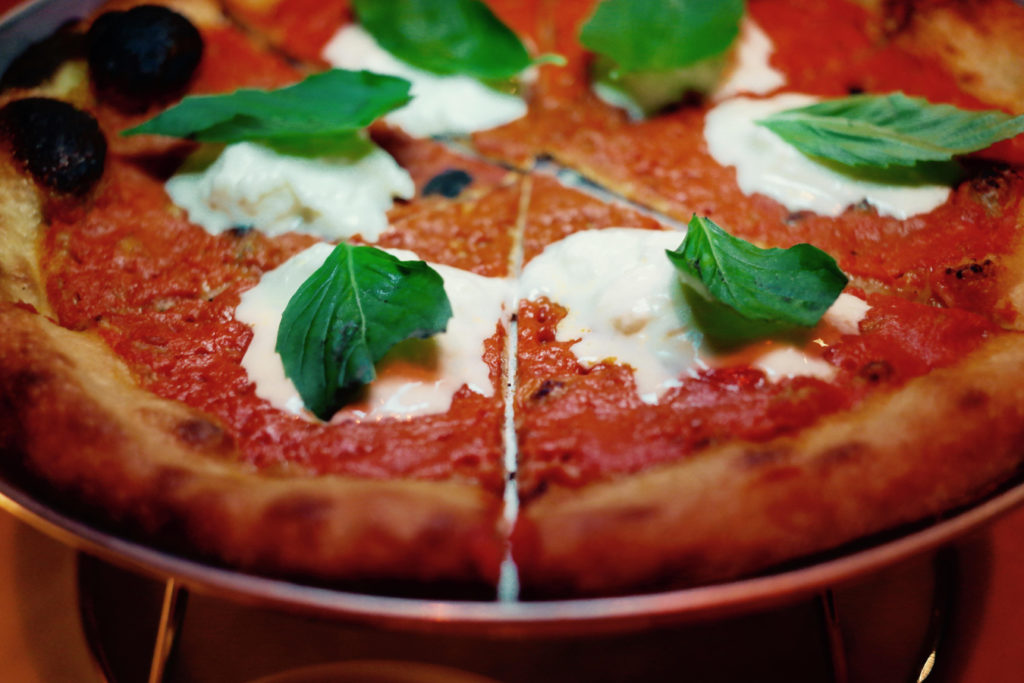 For pastas, Miriam had fusilli with a mushroom ragù, topped with grated ricotta salata.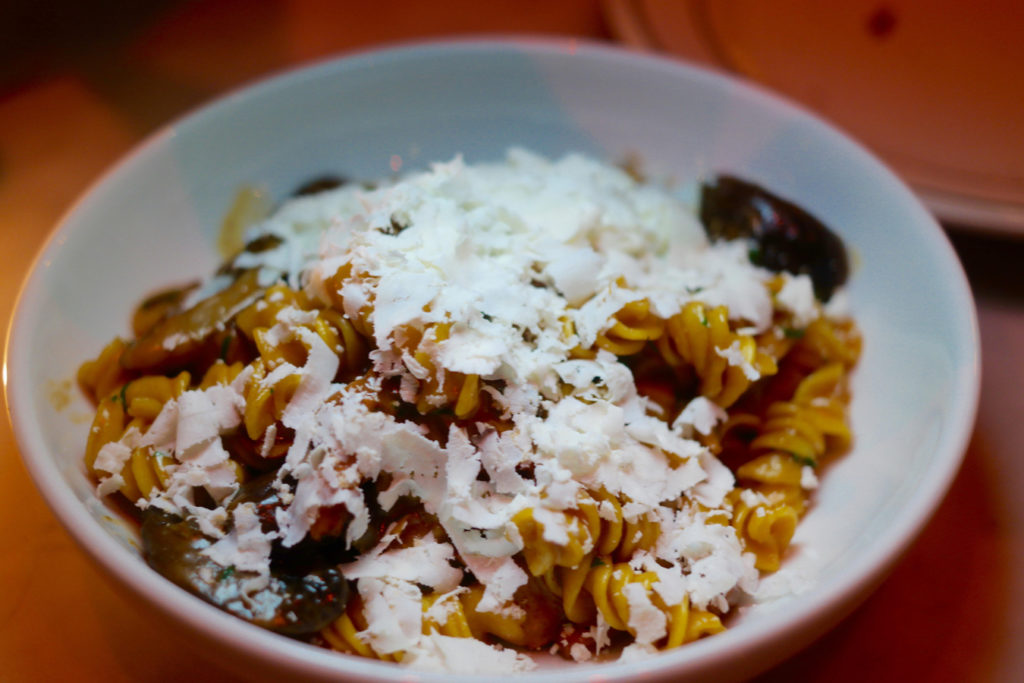 And Cyril had the cavatelli with sausage and broccoli rabe.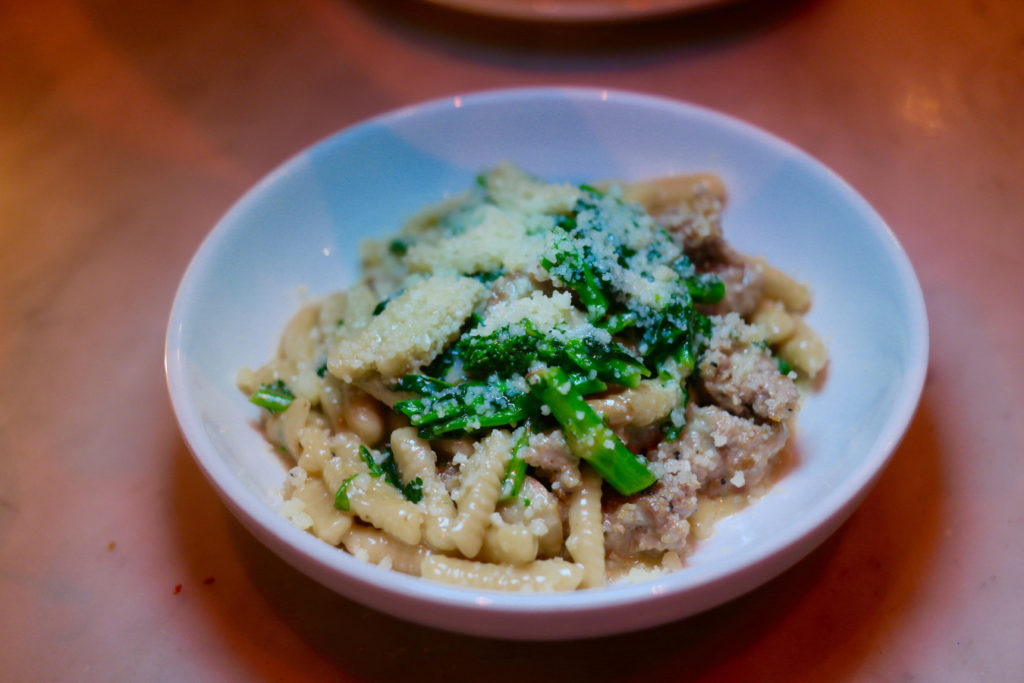 Pizza, pasta, and Mexican food:  everything we had was amazing!  We'd recommend all these places, so the next time you're in the Village check any or all of them out.  Come back later and we'll show you some other places we've been – and don't forget to visit over the next couple of weeks to see what we cooked up for Thanksgiving this year!