We're going to spend the next two weeks showing you all the awesome food we cooked up this Thanksgiving.  One of our signature tried and true recipes is our own version of mashed potatoes with vegetarian gravy, which we've spent several years perfecting.  We start with Yukon gold potatoes, which are smoother than the russet potatoes you typically use and naturally have a buttery taste, and then we add several different kinds of dairy.  The gravy, meanwhile, is a recipe we've featured before which we've come to love.  Our mashed potatoes turn out very creamy and delicious, and it's amazing to have a really tasty meat-free gravy to top it all off with.  And as a bonus, you can easily make this recipe vegan!
For these mashed potatoes, you'll need:
5 pounds of Yukon gold potatoes
Heavy cream (skip this for vegan potatoes)
2 1/2 sticks of butter, or 3 sticks of non-dairy spread if you want to make these vegan
An 8-ounce container of sour cream (skip this for vegan potatoes)
8 dried shiitake mushrooms
Flour
Soy sauce
First, take all of your potatoes and peel them, then dice them up and put them in a large stock pot.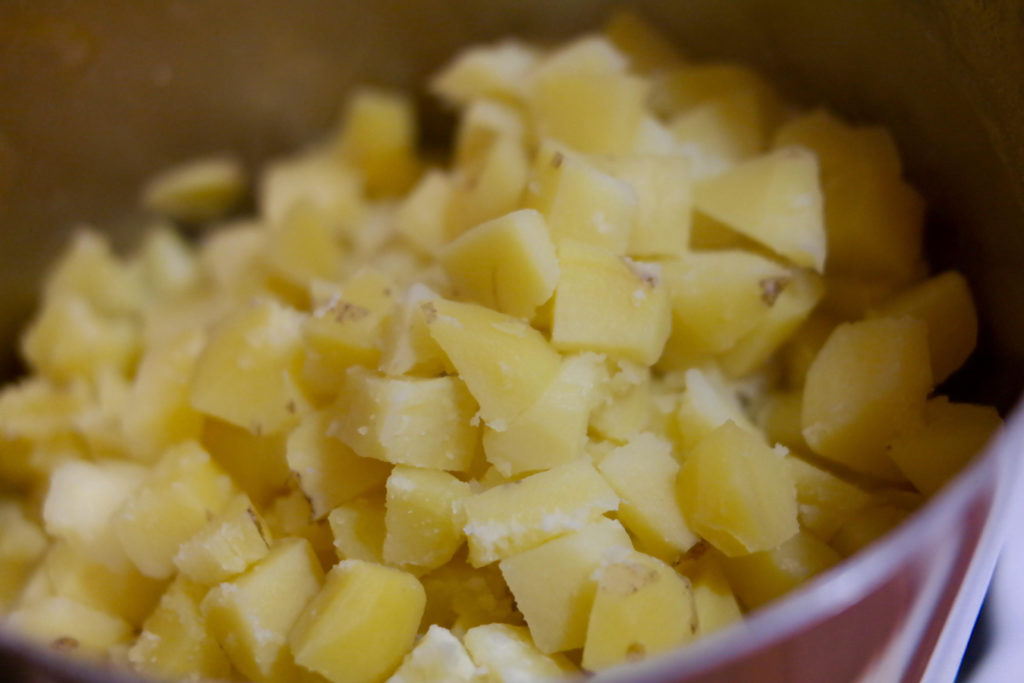 Fill the pot with enough water to just cover all the potatoes and put it on the stove on high heat.  Once the water comes to a boil, cook the potatoes for 20-25 minutes and then drain them and place them back in the pot.
Meanwhile, melt 1 1/2 sticks of butter or 2 sticks of non-dairy spread in the microwave for 30 seconds.  Pour in 2 tablespoons of heavy cream, if you're using it, and stir everything together until it becomes a smooth mixture, then pour this over the potatoes.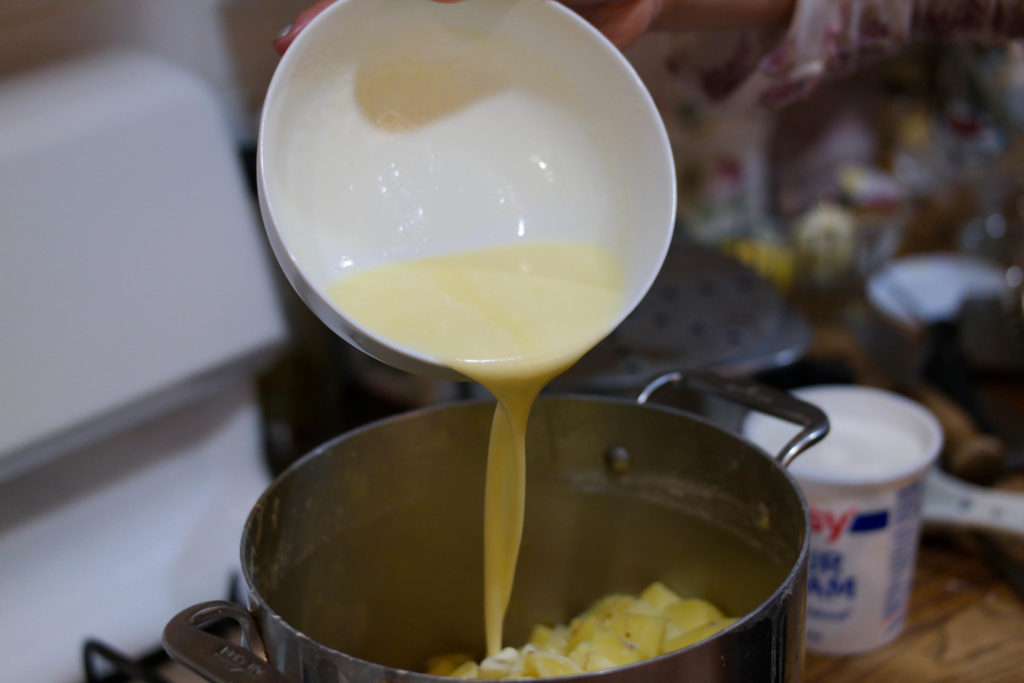 Use a masher to mash the potatoes until they're halfway to the consistency you want, then – if you're using it- scoop in all of the sour cream.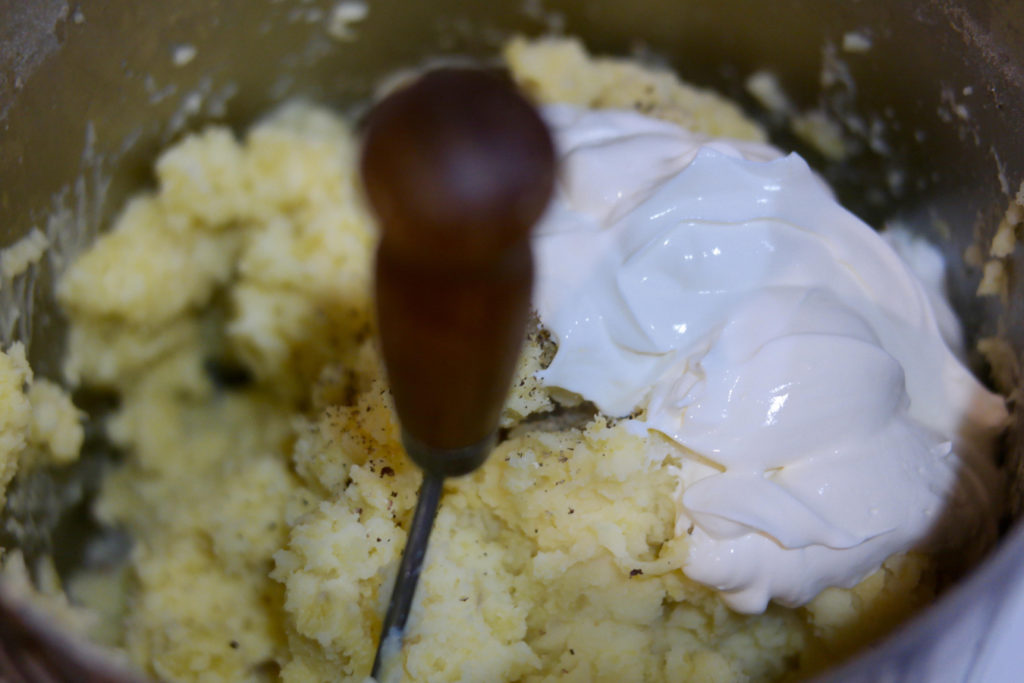 Now you can finish mashing your potatoes: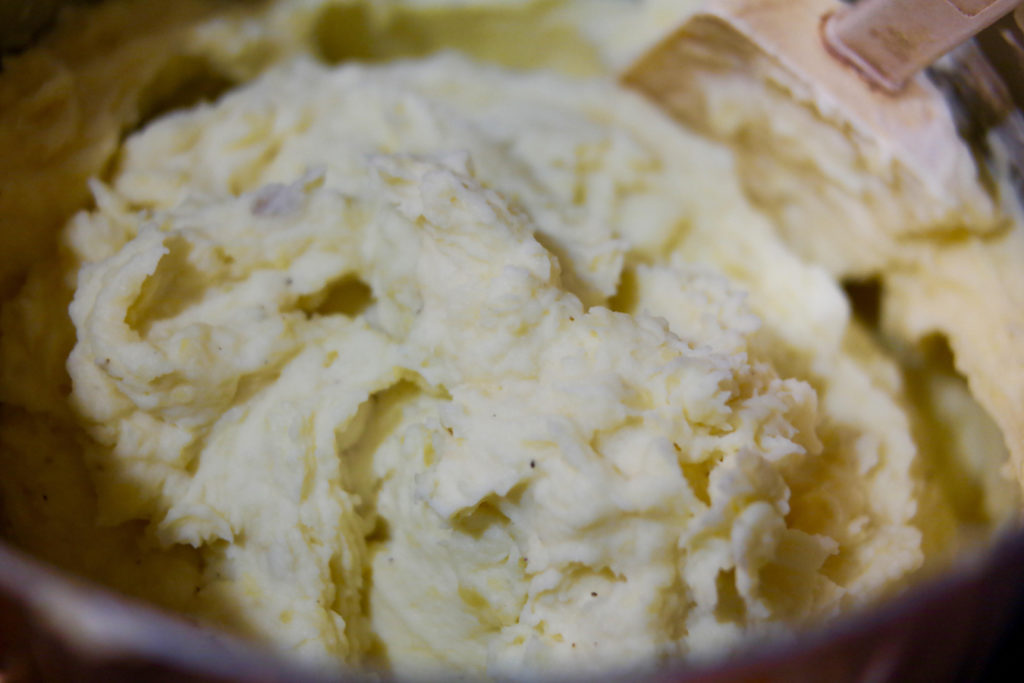 Next, start making the gravy:  dissolve the Massel 7's bouillon cubes in 8 cups of boiling water and add in your dried mushrooms (we chose to chop ours up, but you don't need to).  Take the broth off the stove and let the mushrooms soak for 30 minutes.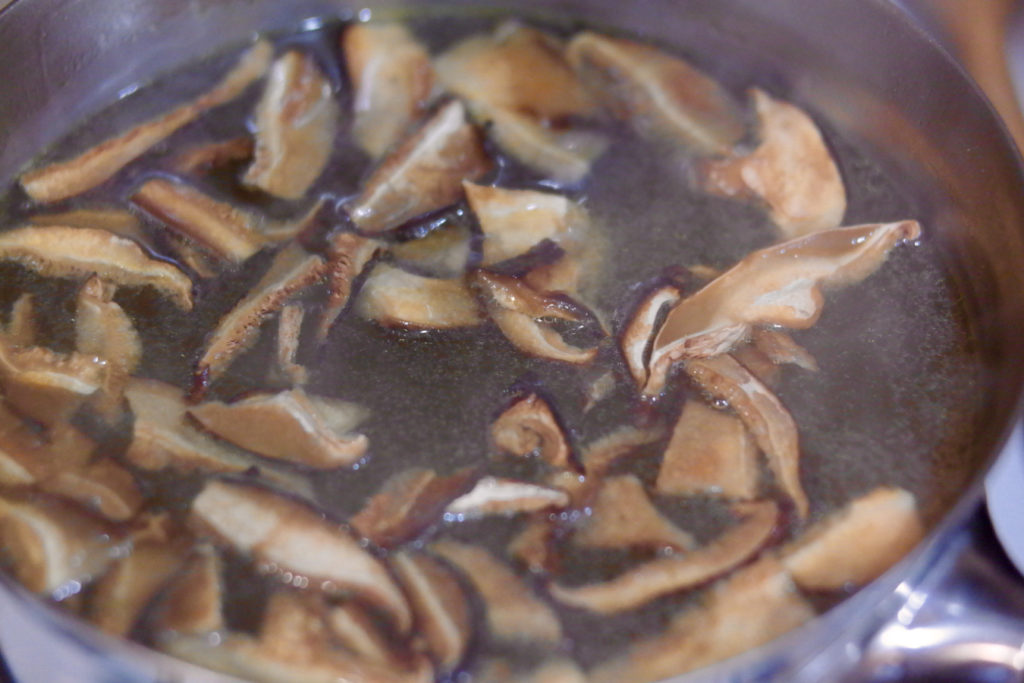 In a new pot, melt a stick of butter or non-dairy spread over medium-high heat and whisk in 1/2 cup of flour until the mixture is smooth.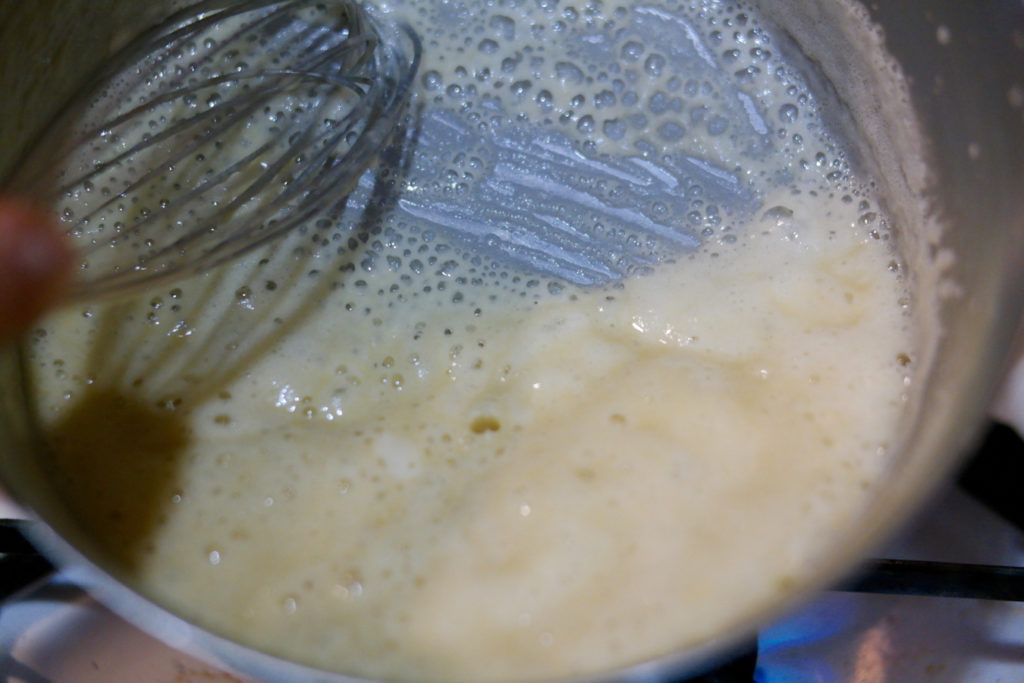 Pour in the mushroom broth, add 1 1/2 tablespoons of soy sauce, and whisk everything together.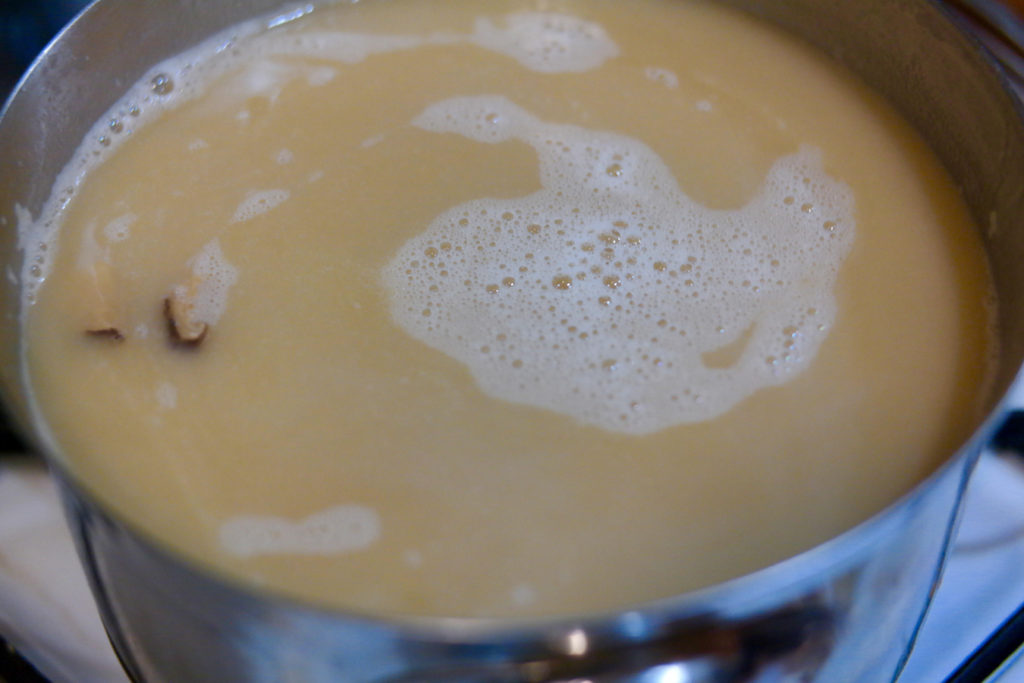 Bring this mixture to a boil, then take it down to a medium heat and let it simmer until it has reduced by about half – this should take at least 20 minutes, and then your gravy will be done!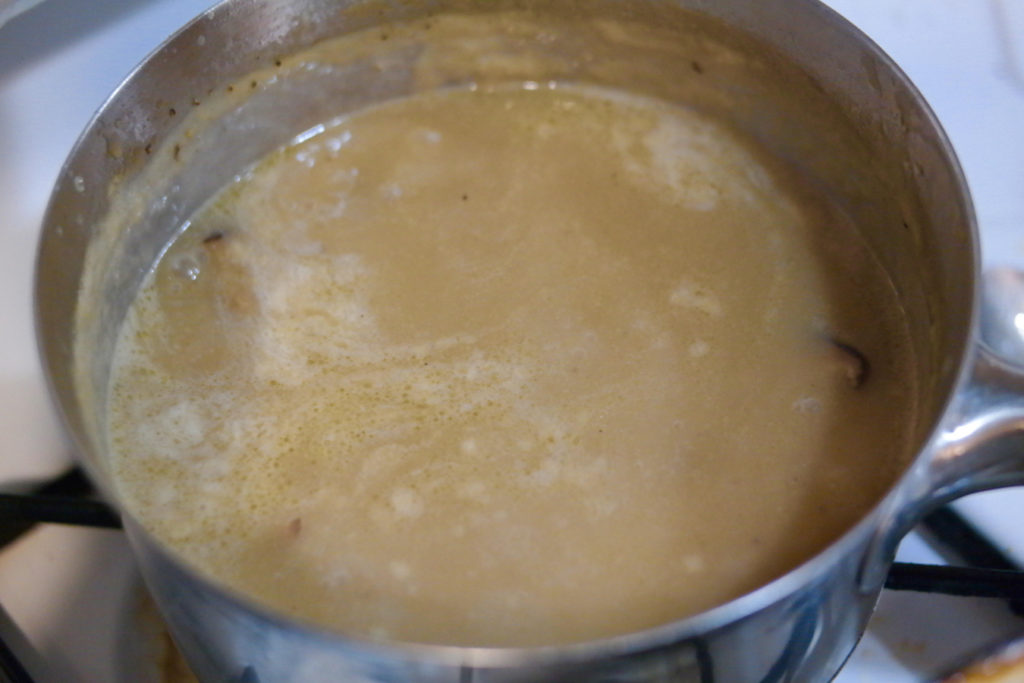 Now serve your mashed potatoes with your gravy: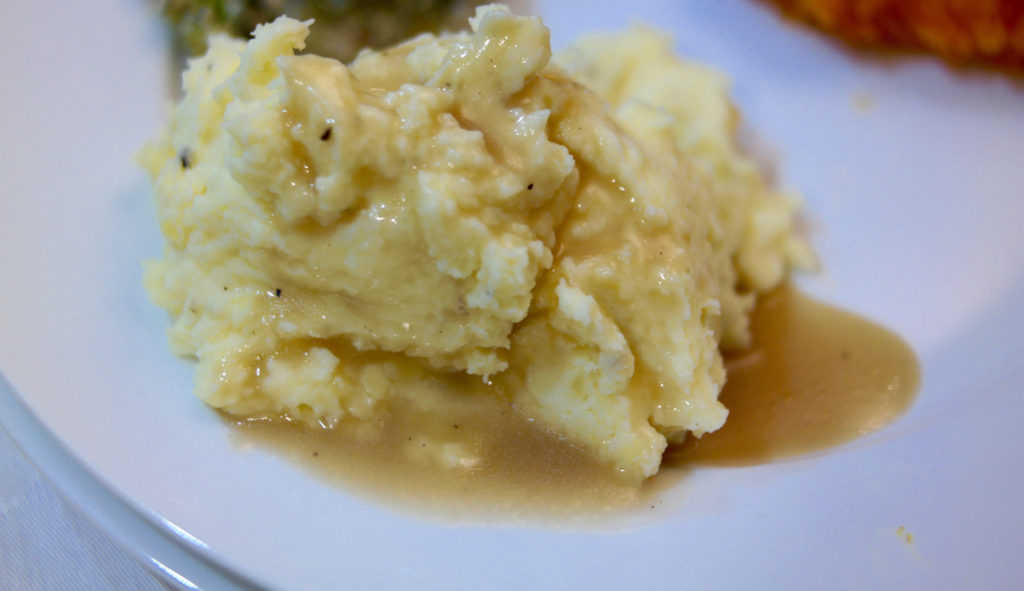 In our humble opinion, these are the best mashed potatoes ever.  Using cream and butter and sour cream, plus the Yukon golds, makes these potatoes incredibly creamy, and the gravy is a really tasty vegetarian version of the meat-based gravies most people serve.  The fact that you can make these potatoes and gravy vegan with just a few easy substitutions is even better.  For any holiday, or just for a tasty side dish at any time of the year, absolutely try these out.