Here's more of what we made for Thanksgiving this year (you can also check out how we made our mashed potatoes and veggies for the big day):  these are buttery, garlic-y, delicious dinner rolls – based on a recipe from Bon Appétit – that pair nicely with the rest of your meal.  Though they take some time to prepare and rise, you can work them around your schedule for making the rest of your dishes, and they're definitely worth the effort.  Plus, they come out looking like a pretty amazing side on your holiday table.
To make these, you'll need:
1 1/4 sticks of butter
2 garlic cloves
Milk
Flour
A packet of active dry yeast
Sugar
2 eggs
First off, we heated 5 tablespoons of butter in a pan over medium heat until it foamed and then started to turn brown.  We grated the garlic cloves and stirred them in, poured the browned butter into a bowl and added in 5 more tablespoons of butter, then combined everything together and set this mixture aside.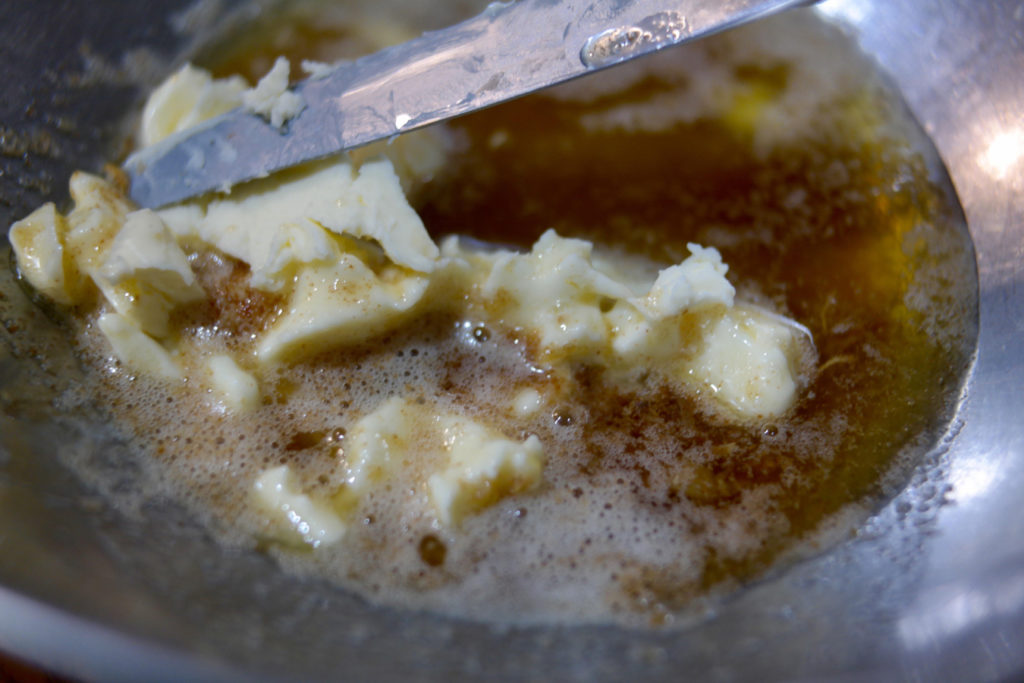 Next, we whisked together 1/4 cup of milk, 1/4 cup of water, and 3 tablespoons of flour in the same pan over medium heat until this mixture became a paste.  We poured this into the bowl of a stand mixer, used the saucepan once more to heat another 1/2 cup milk until it was just beginning to warm, and then stirred in the yeast.  When the yeast began to foam in the milk, we put it in the stand mixer along with an egg, 2 tablespoons of sugar, and 2 1/4 cup flour.  With a dough hook or paddle, we combined everything together on low speed, then added in 2 teaspoons of salt and increased the speed to medium.  After about 3 minutes we added in 6 tablespoons of our butter mixture, one tablespoon at a time, and continued combining everything.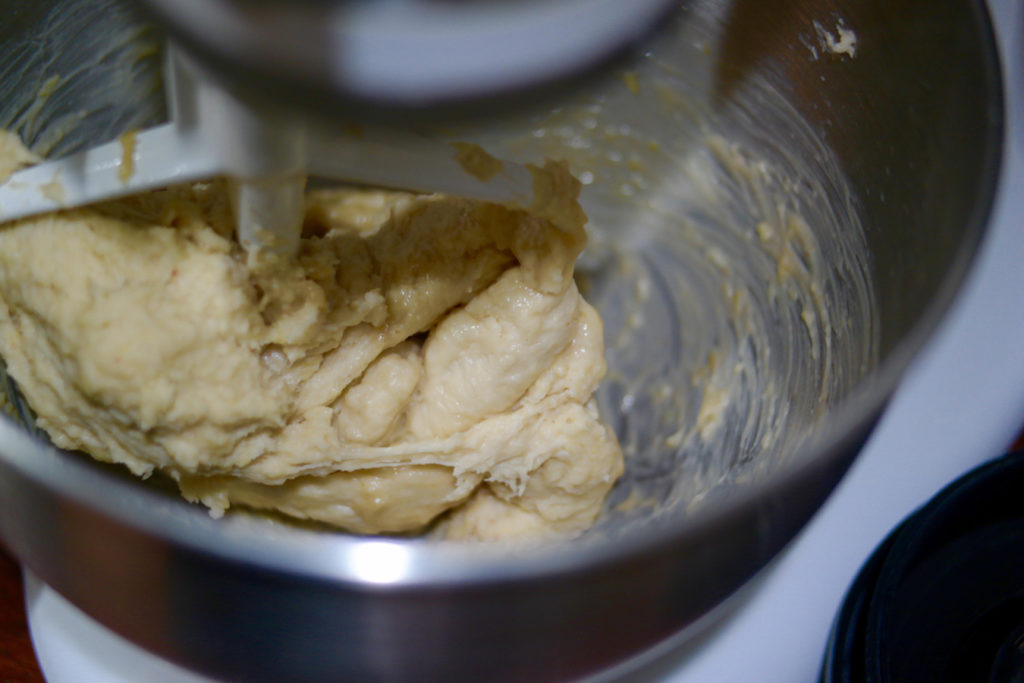 After 8-10 minutes you should have a smooth dough.  Take the dough out of the mixer and place it in a lightly greased bowl, then cover it in plastic wrap to let it rise in a warm place for at least 45 minutes.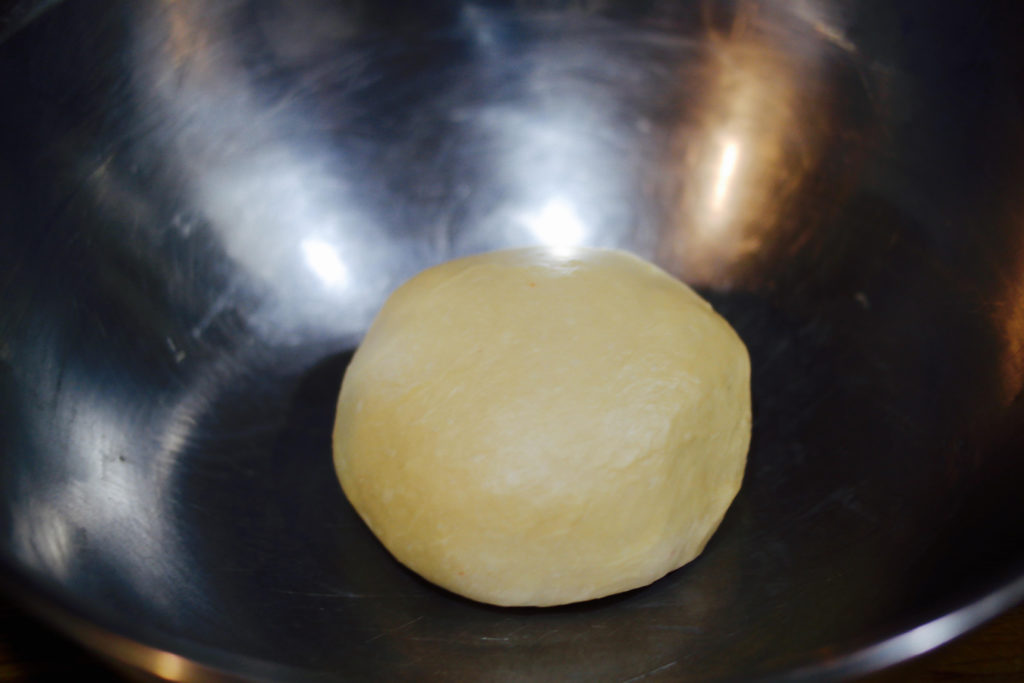 While you're waiting, brush 2 tablespoons of your garlic-butter mix all around a 13″x9″ casserole dish.  Once the dough is done rising, divide it into 15 pieces and roll them around on a cutting board to make each into a smooth ball – to help, you can pull the edges of each dough piece tightly underneath to create a rounded dome.  Once you've formed all your rolls, place them in a 3×5 grid in the dish.  Cover them and let them rise for another 45 minutes.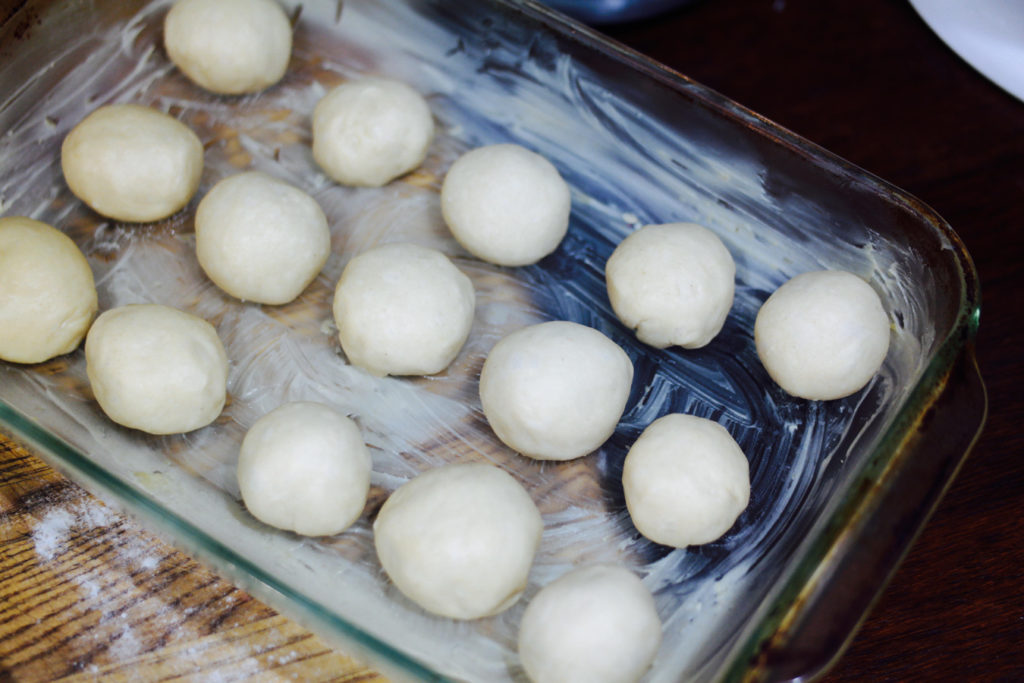 Then beat another egg and brush it on top of each roll.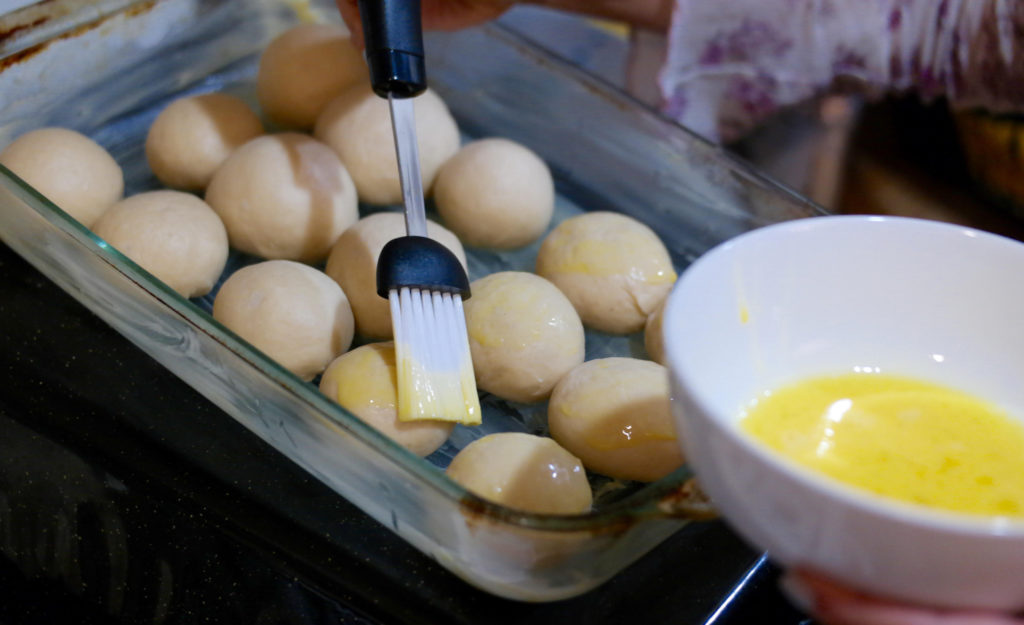 Bake the rolls at 375°F for 20-25 minutes, until they're golden brown on top.  Microwave your last 2 tablespoons of butter mixture for 15 seconds to melt it, then brush it over the tops of your rolls.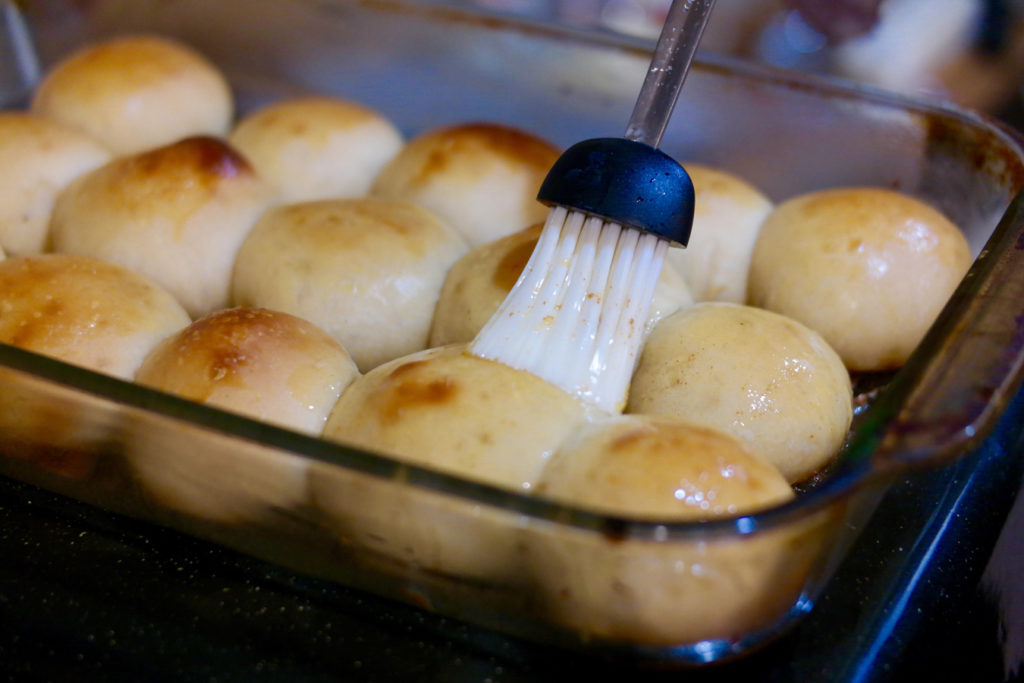 Let the rolls cool for at least 10 minutes, and then they're ready to serve!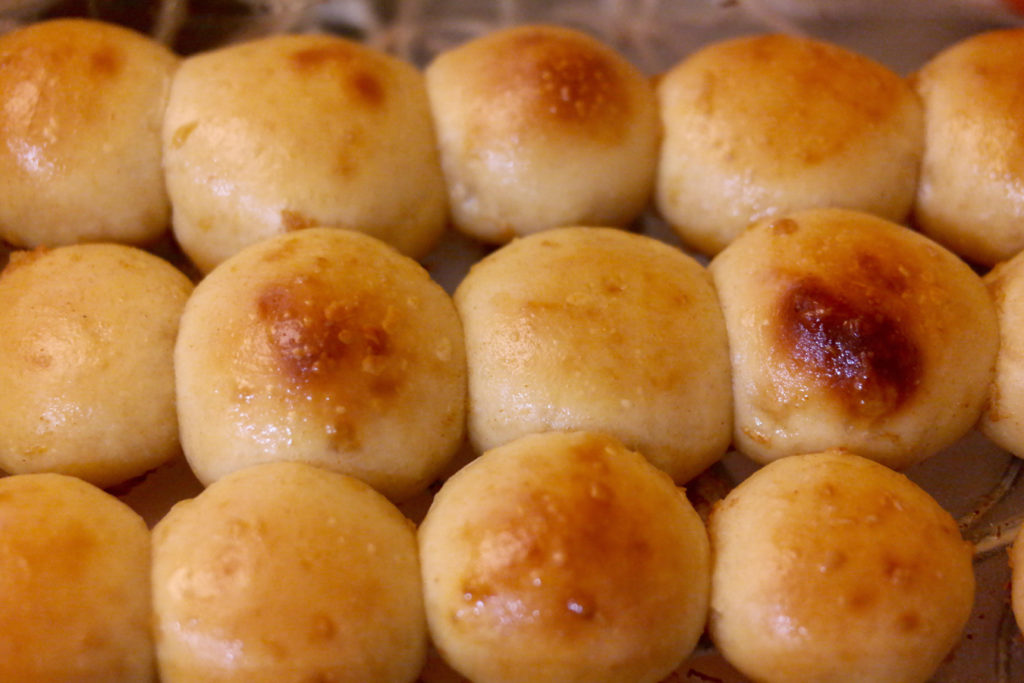 As you can see, these are bite-sized carb bombs of buttery goodness.  They turn out smooth and round, and the garlic seeps into every nook and cranny and makes these rolls unique.  The technique to make and shape them takes some time, but they were worth it and these were a big hit around the Thanksgiving table.