You may or may not know this, but New Haven, Connecticut is a destination city – if you like pizza.  A hundred years ago Italian immigrants began migrating there and crafting their own style of pizza, made with a unique type of dough and cooked in coal ovens to char slightly.  They called it apizza, in a nod to the Neapolitan dialect spoken by the most of the Italian-Americans who ended up there.  There are three places in the city that are considered the originals and are still churning our pizzas after decades in existence, so we wanted to try them all out.  Luckily for us, New Haven is the farthest you can go on the Metro-North and each of these pizzerias are within walking distance of the train station, so it was easy for us to get our hands on all these pizzas.
The first one we went to was Frank Pepe Pizzeria, which is considered the original New Haven pizza maker because it opened in 1925.  Cyril decided to get the famous clam pie there, which also comes topped with parsley, garlic, and romano cheese.  Meanwhile, Miriam opted for a plain pie with mozzarella (which you have to specifically ask for, or else you get just tomato sauce on a crust).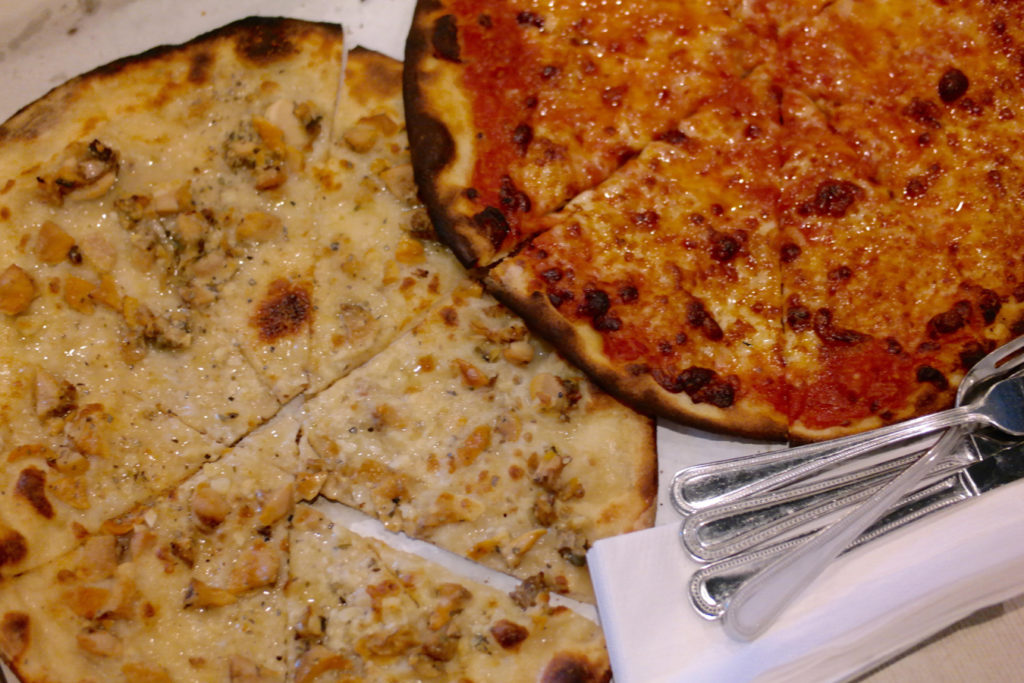 Next we trotted off to Modern Apizza, founded in 1934.  There, Miriam got a pizza topped with mozzarella and hot cherry peppers, which was deliciously spicy: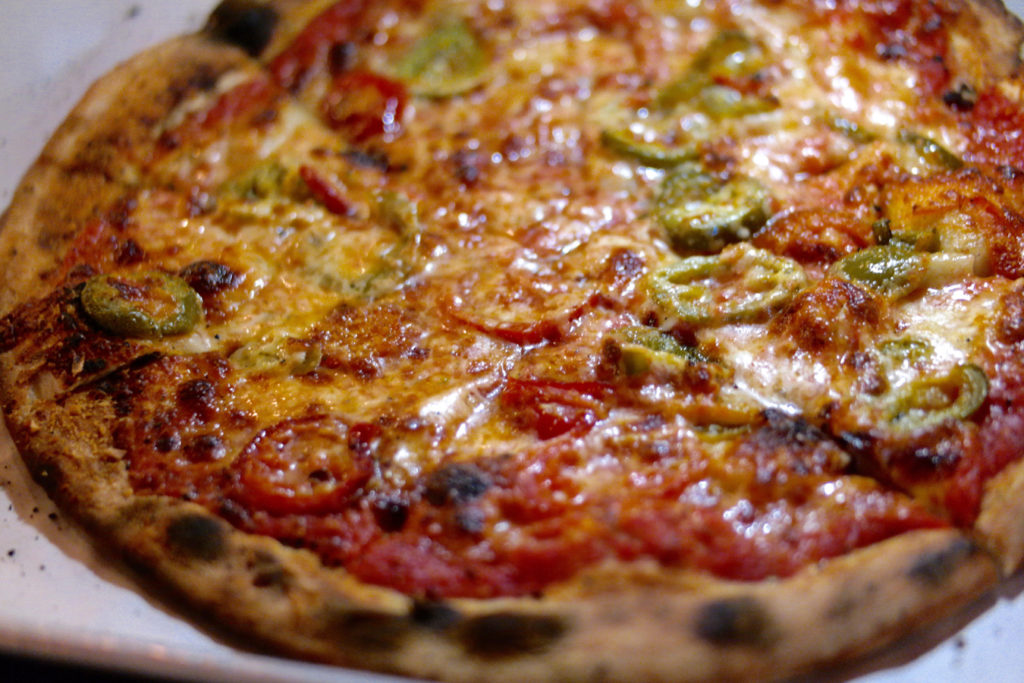 Cyril went with the Italian Bomb, which is loaded with bacon, sausage, pepperoni, mushrooms, red peppers, onions, and garlic.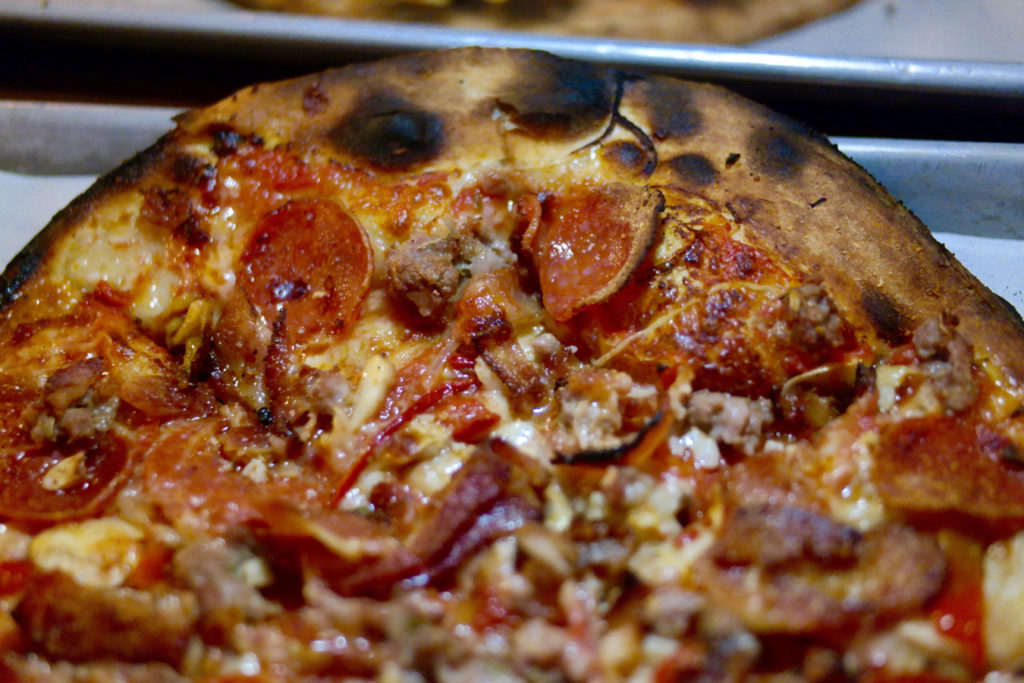 And the final place we visited was Sally's Apizza, the youngest of the three since it only opened in 1938.  Sally's is just down the block from Frank Pepe, but we had to go there last because it doesn't open until 3pm on the weekends (and 4pm during the week).  We heard that their tomato pie – topped with a rich red sauce and a sprinkling of Parmesan cheese – was excellent, so we shared that.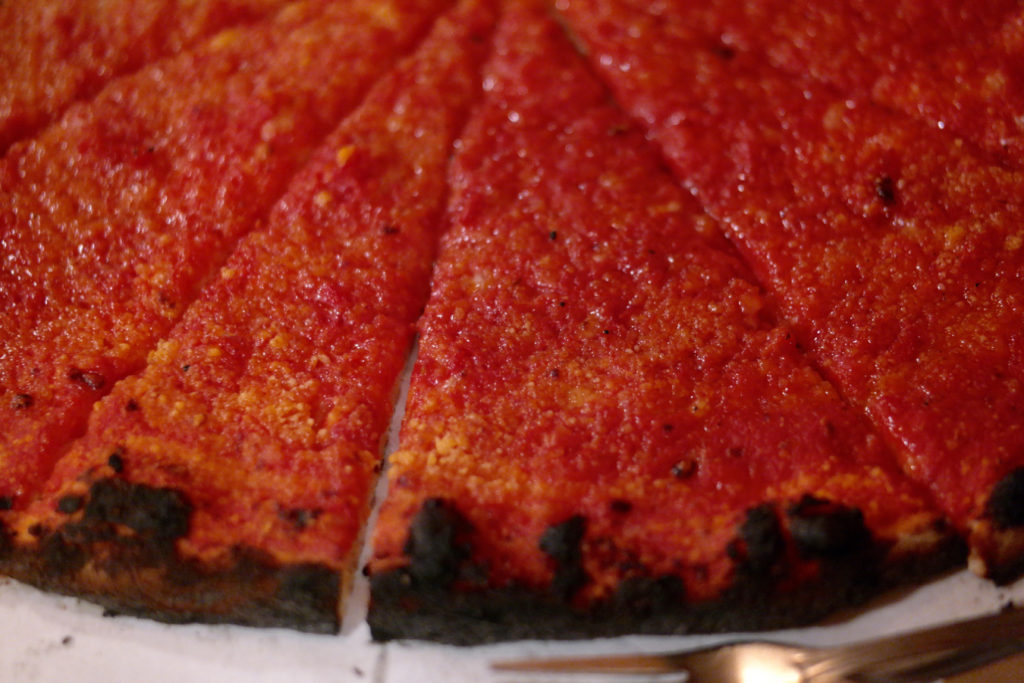 We also tried the white potato pizza, made with mozzarella and Parmesan cheese, onions, thinly sliced potato, and rosemary.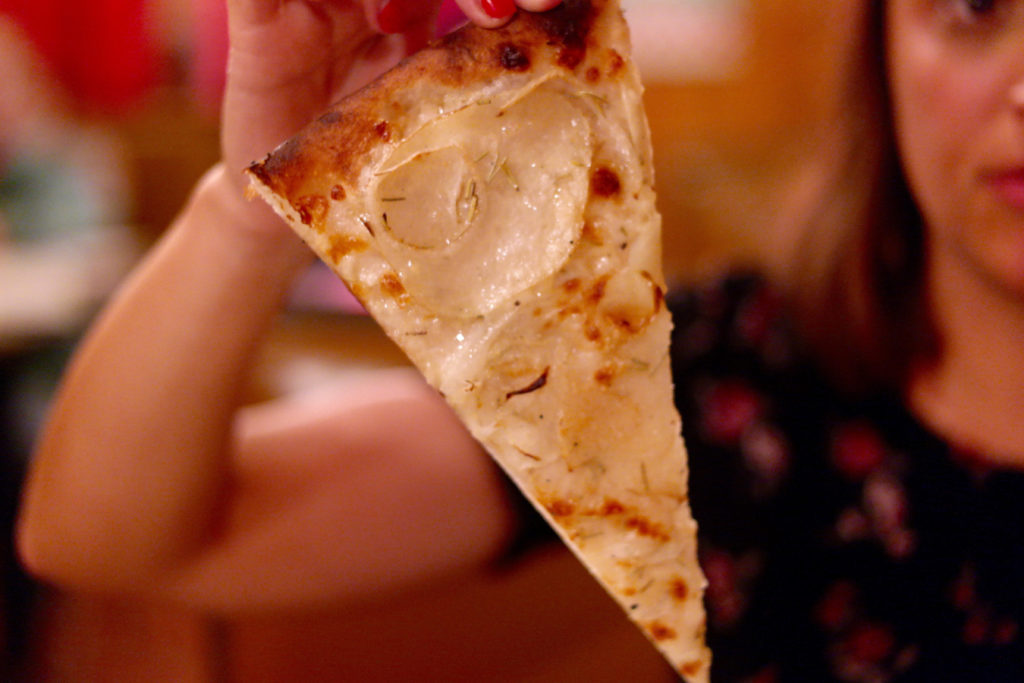 As you might imagine, we were totally stuffed with pizza after this field trip to Connecticut, and we brought home plenty of leftovers for the next day.  But we loved everything!  If you thought that Yale and college football were the only things going on in New Haven, the city's pizza scene proves this wrong.  And should you ever happen to find yourself in Connecticut, take a detour to try out one (or all!) of these pizzerias.