It's Christmas time again, and that means cookies!  Last year we showed you how to make two different kinds of sugar cookies as well as Danish butter cookies.  This year, we made more treats from Miriam's childhood, which her dad kindly shared the recipes for.  We're not quite sure why they're called velvet and spritz cookies, and we also don't really know where these originate from – just that they were a holiday staple every year – but we like them because they're lightly sweet and they've got some interesting flavors.  Plus, as you can see, they're cute little mini cookies.
To make the velvet cookies, you'll need:
2 sticks of butter
Creamy peanut butter (make sure it's not crunchy)
Powdered sugar
An egg
Vanilla extract
Almond extract
Flour
Baking powder
Red food coloring
And for the spritz cookies, you'll need:
Shortening
Sugar
An egg
Flour
Baking powder
Almond extract
Green food coloring
And for both versions, you'll need a cookie press to shape them.  You can use either this basic version from Wilton or something like this ultra-fancy Italian cookie press.
First, the spritz cookies:  we started by putting a cup of shortening in our stand mixer and whipped it on a medium-high speed.  We poured in 3/4 cup of sugar and creamed that in.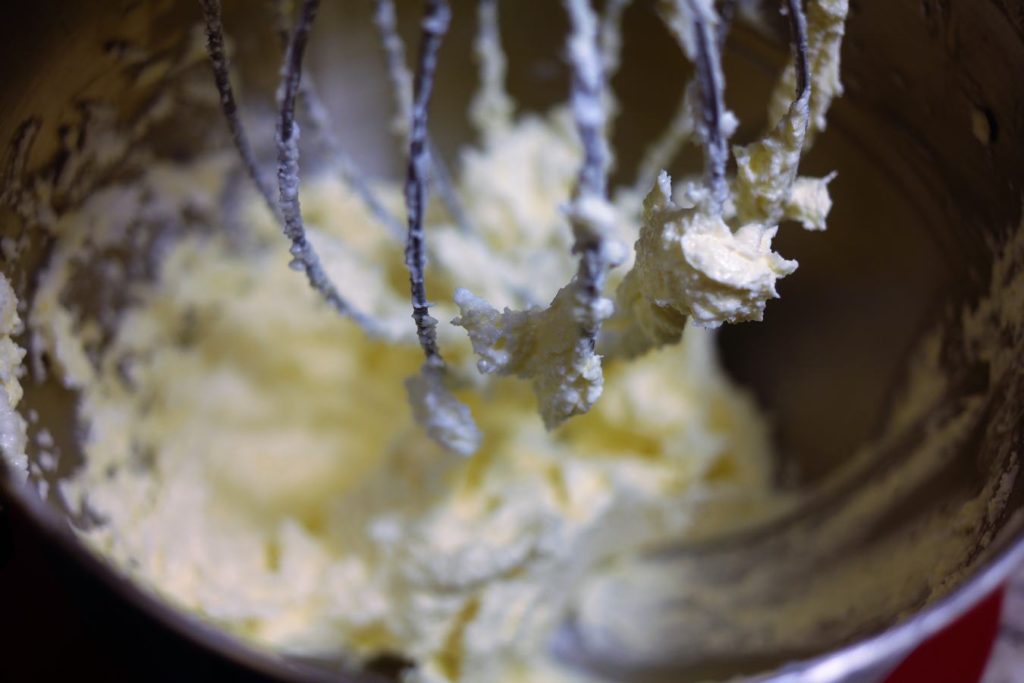 Then we mixed in an egg and a teaspoon of almond extract.  In a separate bowl, we stirred together 2 1/4 cups of flour, 1/2 teaspoon of baking powder, and a pinch of salt, then slowly poured this into the shortening mixture with the mixer running.  Once everything was combined well, we added in 4 drops of green food coloring and ran the mixer until we had an evenly-colored dough.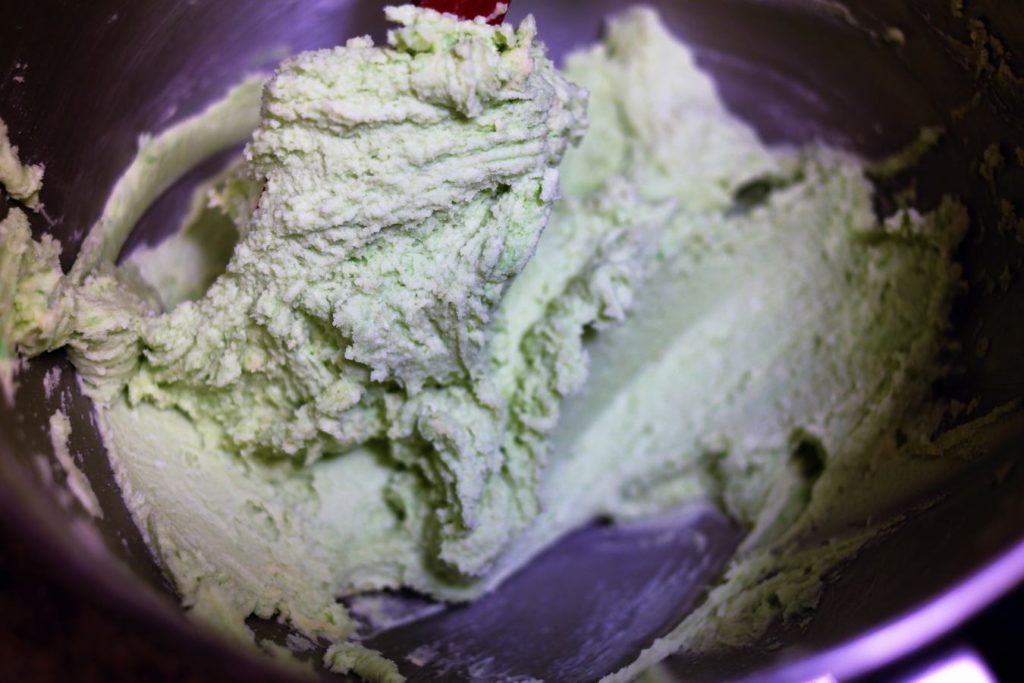 Then we loaded the dough into the barrel of our cookie press.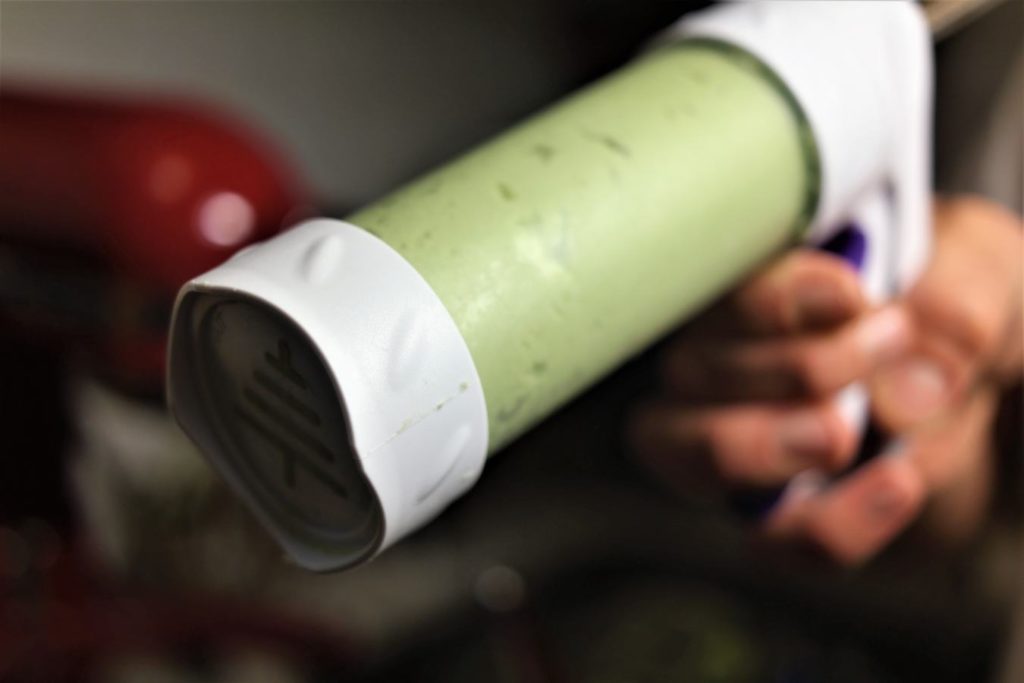 We decided to use the Christmas tree shape and pressed our cookies out onto a baking sheet.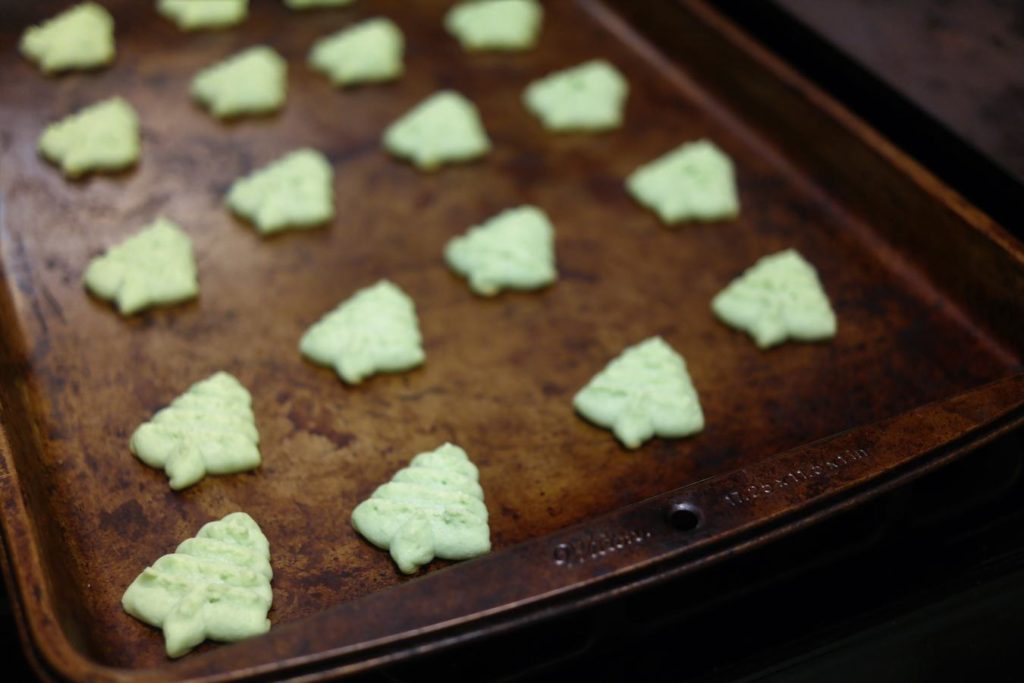 Then to make the velvet cookies, we whipped 2 sticks of butter on our stand mixer on medium-high speed and creamed in 2 tablespoons of creamy peanut butter and a cup of powdered sugar.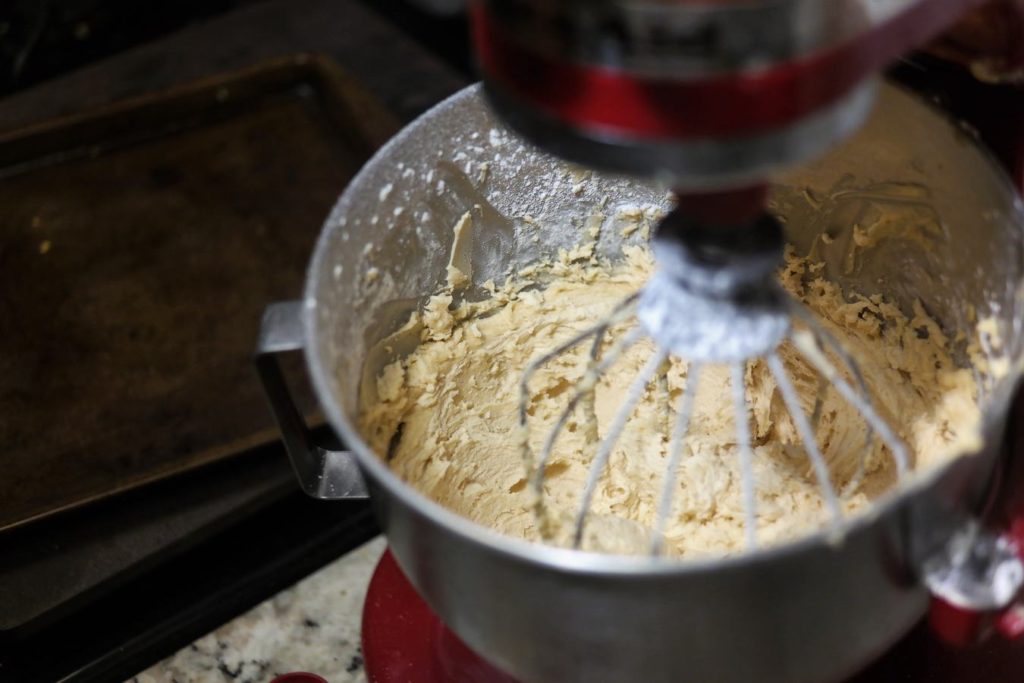 We mixed in an egg, 1 teaspoon of vanilla extract and 1/2 teaspoon of almond extract.  Then we combined 2 cups of flour, 1/2 teaspoon of baking powder, and a pinch of salt in a separate bowl and gradually mixed these ingredients in too.  Finally, we added 5 drops of red food coloring in and let the stand mixer run until we had a smooth dough.  We loaded this into the cookie press and used a star shape to press out these cookies onto another cookie sheet.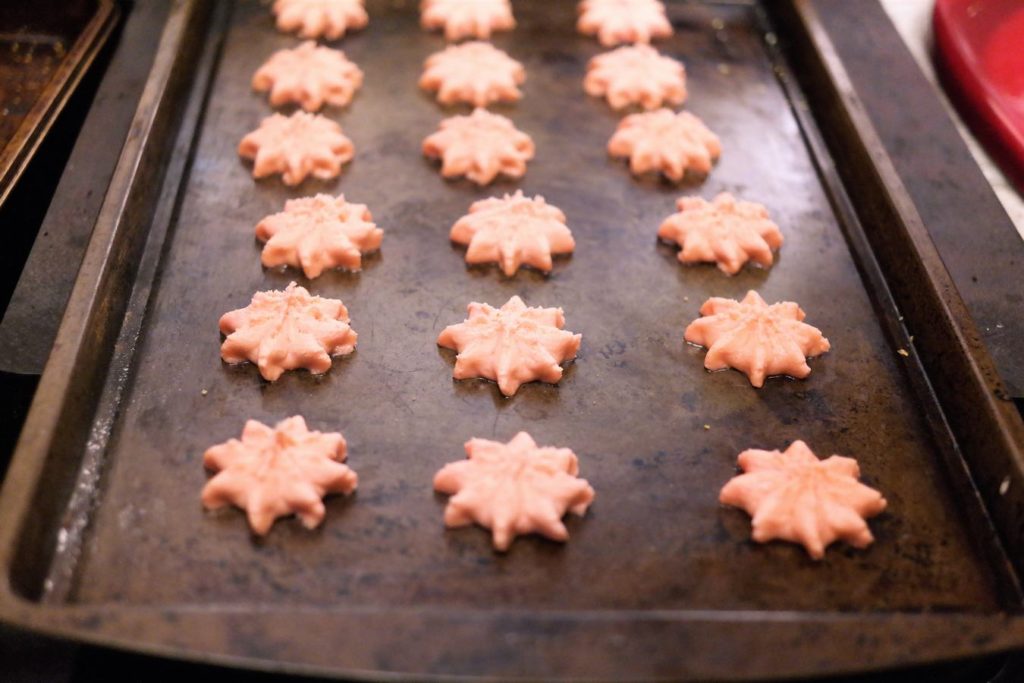 We heated our oven to 375°F and baked the spritz cookies for 10 minutes and the velvet cookies for 8 minutes.  And this is how they turned out: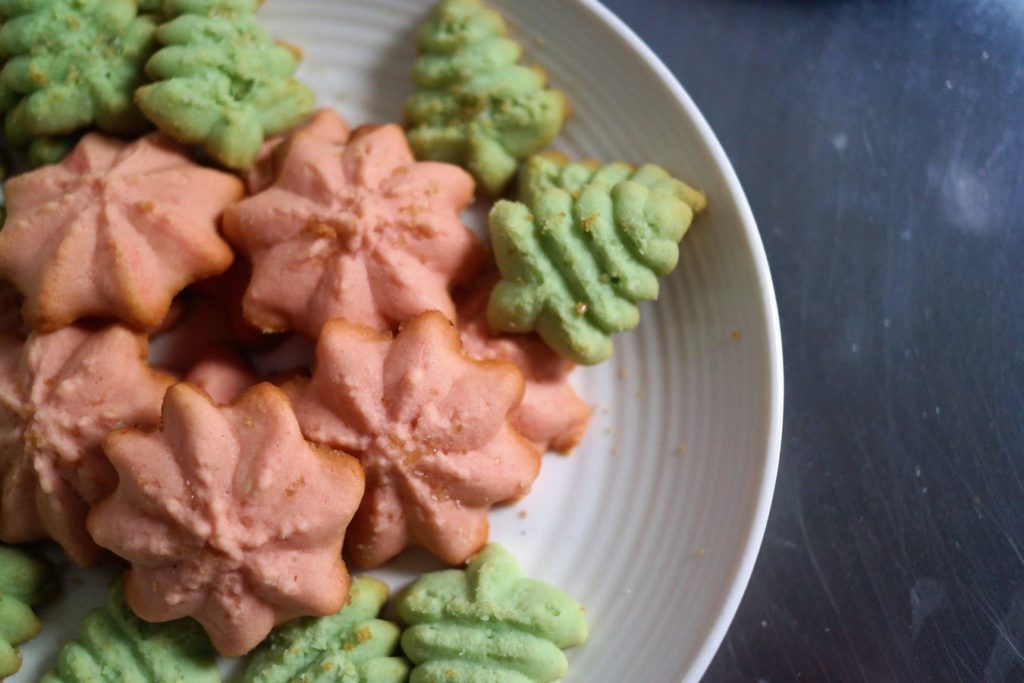 Look at those festive little tasty treats!  The spritz cookies have a hint of almond flavor and the velvet cookies have a nice peanut butter taste.  They're bite sized, too, so you can enjoy a few without going overboard on sugar (or eat a bunch, we don't judge).  Plus, the green and pink colors just make them fun.  If you want to bake these you'll need to go out and get a cookie press, but otherwise they're very easy to make and they're a unique, tasty addition to your cookie lineup.