We thought we'd write one quick post right before Christmas to show off some of the delicious things from around New York that we've eaten recently.  We've been to Manhattan and Queens, sampling all kinds of really interesting food from different cuisines.  We'll show some meat dishes here, but also some really excellent vegetarian and vegan options, so there's something for everyone.
First, we visited to Uncle Boon's, a Michelin-starred Thai restaurant in Nolita.  Because this place is so popular and so highly rated, you have to be strategic if you want to get a table:  we showed up at 5:00pm on a Saturday and waited outside until it opened at 5:30, and when they finally ushered us inside there were at least 20 people in line behind us.  Nothing on the regular menu is vegetarian, but Uncle Boon's notes that certain dishes can be prepared as vegetarian, such as this yum mamoung – a spicy salad made with mango, avocado, peanuts, and lime: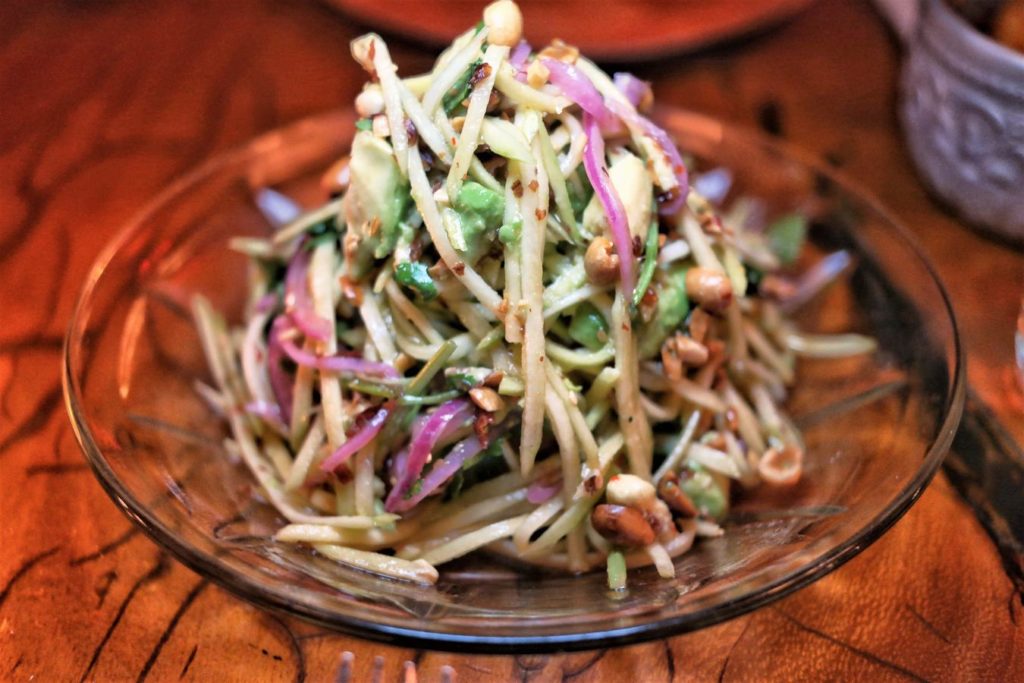 And this version of mee krob, a dish typically made with sweetbreads, crispy noodles, and herbs that the restaurant can prepare with cauliflower instead: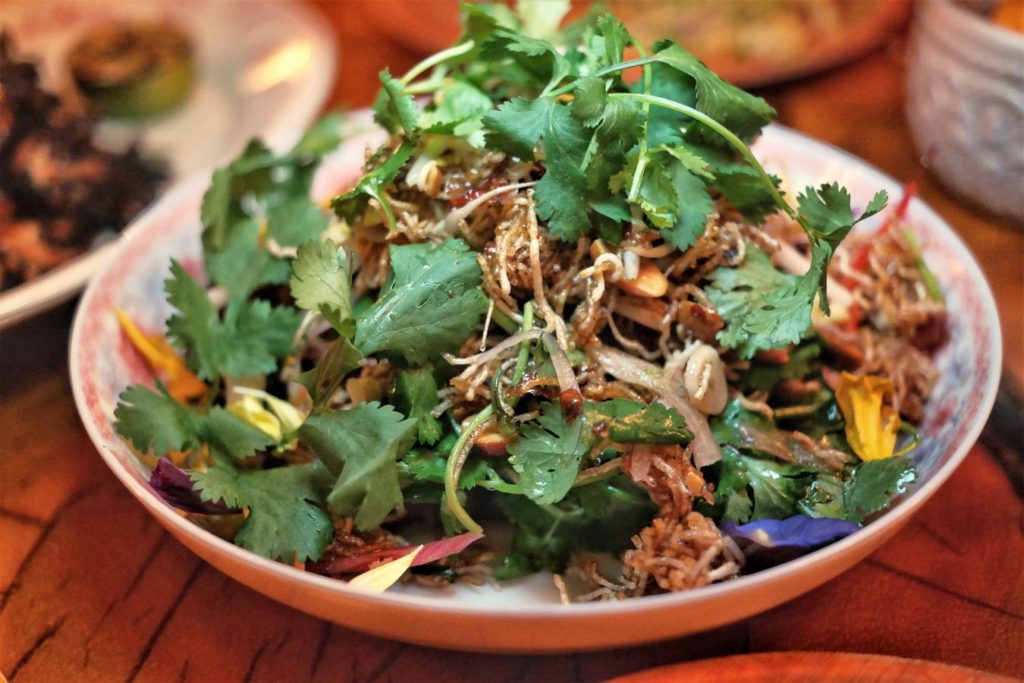 Miriam also had the vegetarian khao soi kaa kai, a curry made with noodles, greens, and mushrooms in place of the traditional chicken.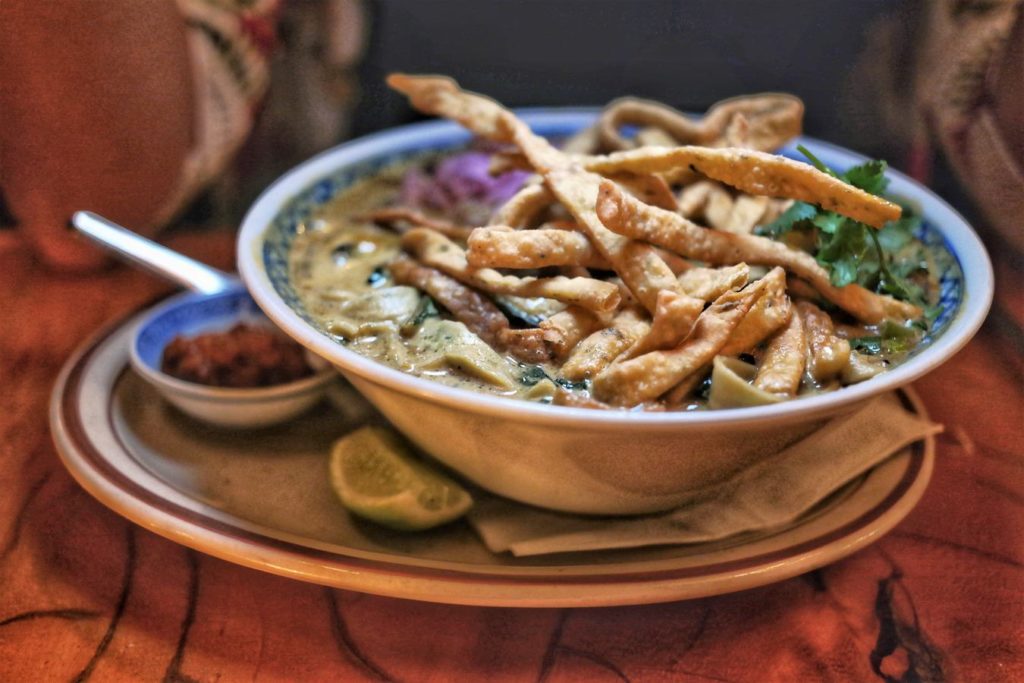 Cyril also got himself a curry – the massaman neuh, with beef ribs, potatoes, peanuts, and herbs …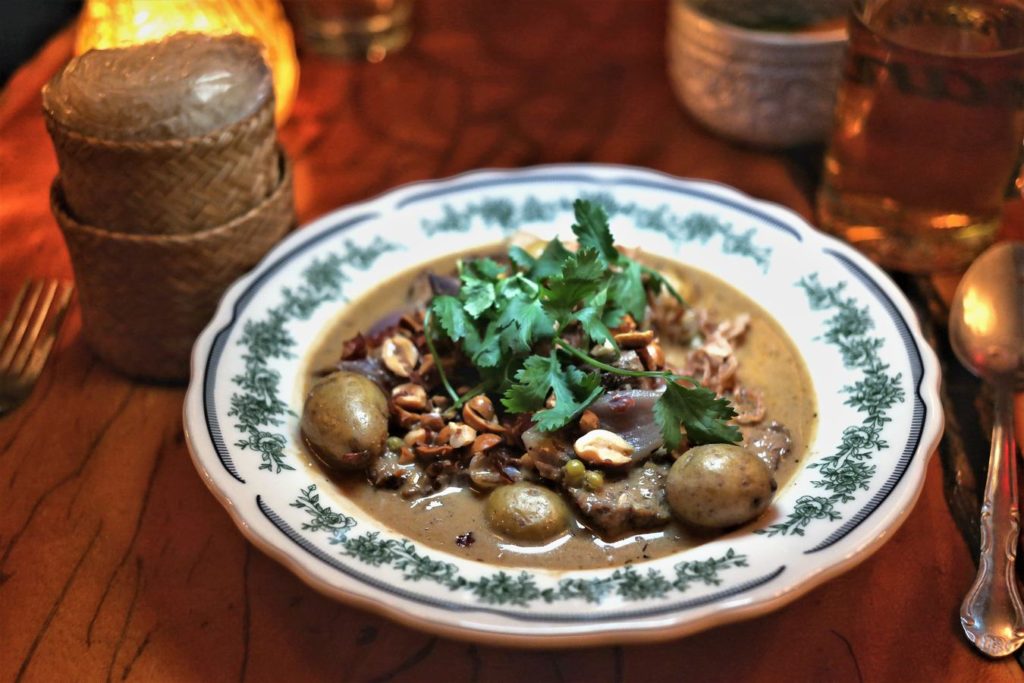 … and a side of the pla muuk (grilled octopus).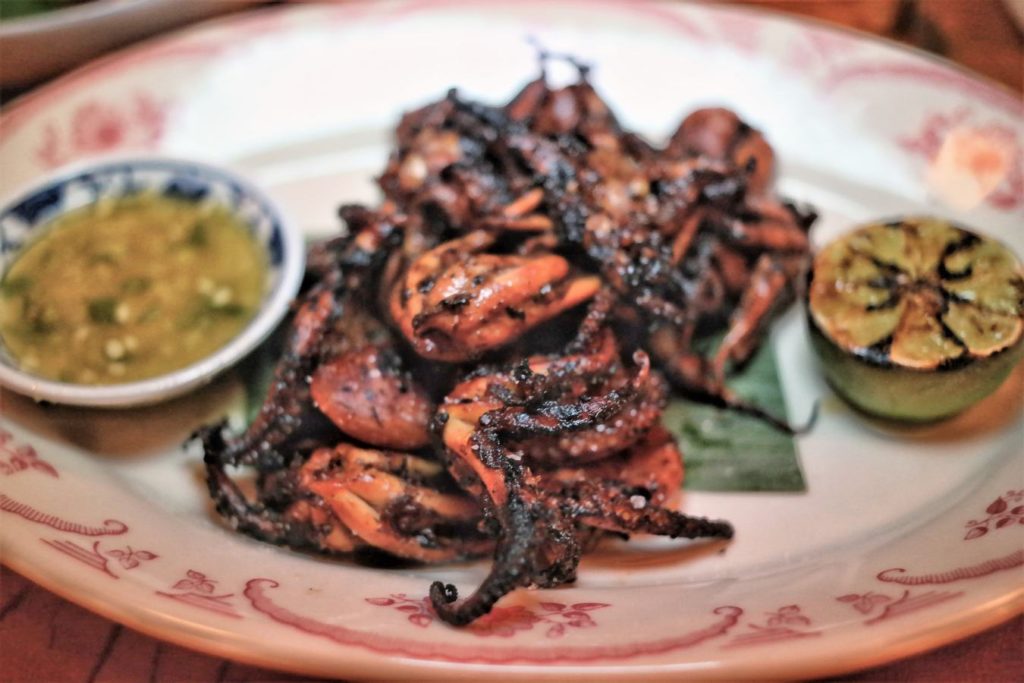 And for dessert, we shared the coconut sundae, which is layered with coconut milk gelato, chocolate sauce, sugared peanuts, toasted coconut flakes, whipped cream, and a butter coconut cookie on the side.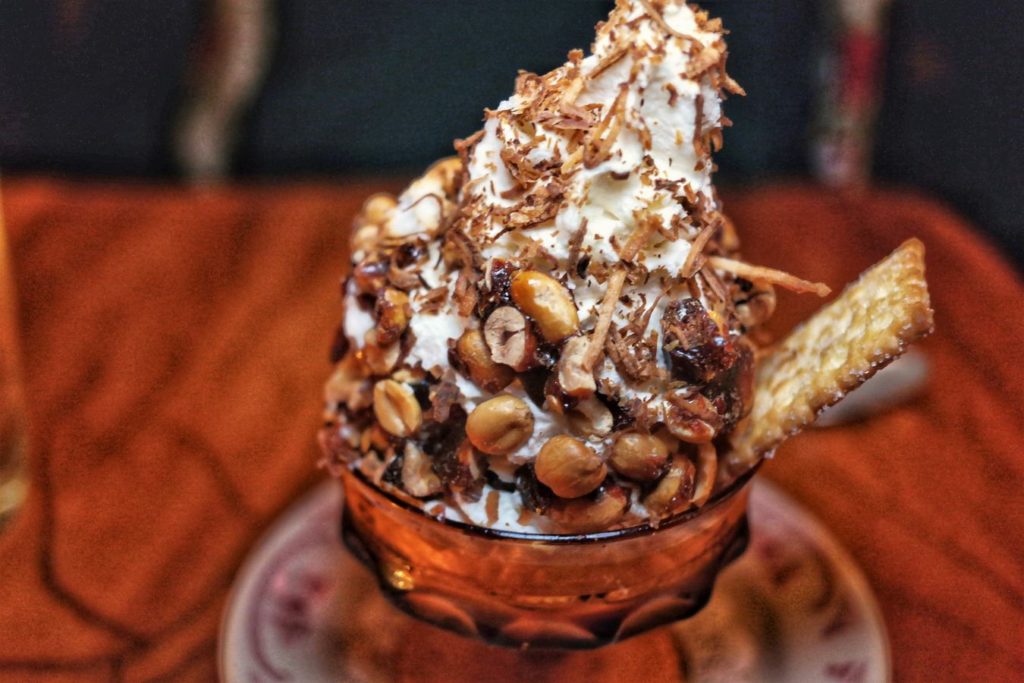 We also had a chance to stop by Champs Diner, an all-vegan restaurant in Williamsburg that serves up meatless, dairy-free versions of classic American food.  Miriam had the Nashville Hot Chik'n, a breaded fried faux-chicken breast marinated in hot spices and served on a bun.  This was honestly some of the best not-chicken we've ever had: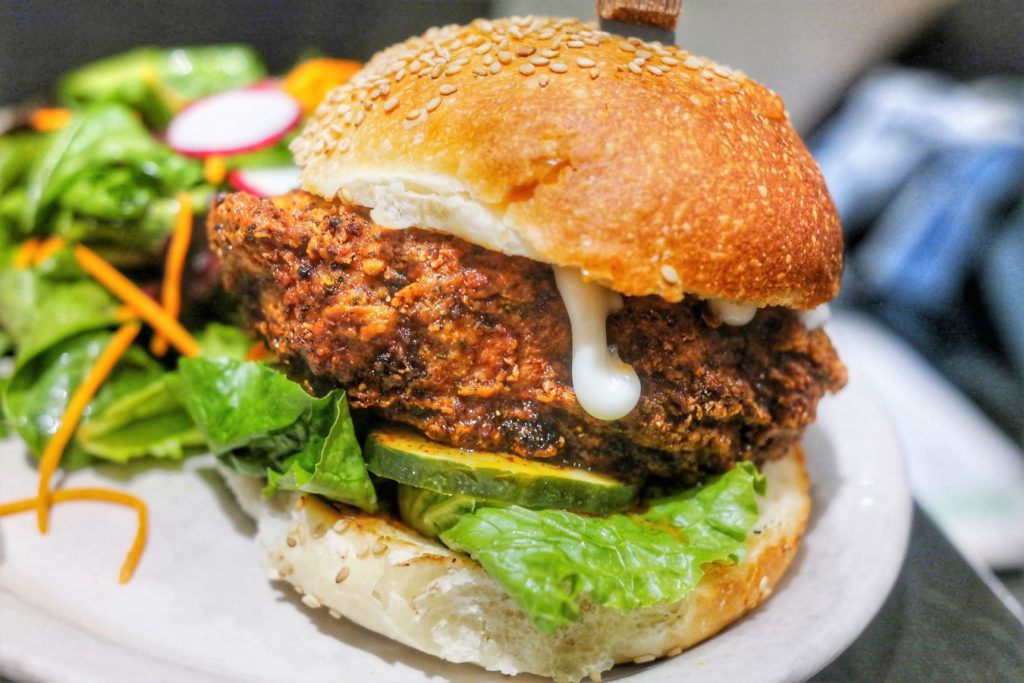 Cyril went with the reuben, made with "corned beef" seitan, meatless bacon, and vegan cheese and ranch sauce.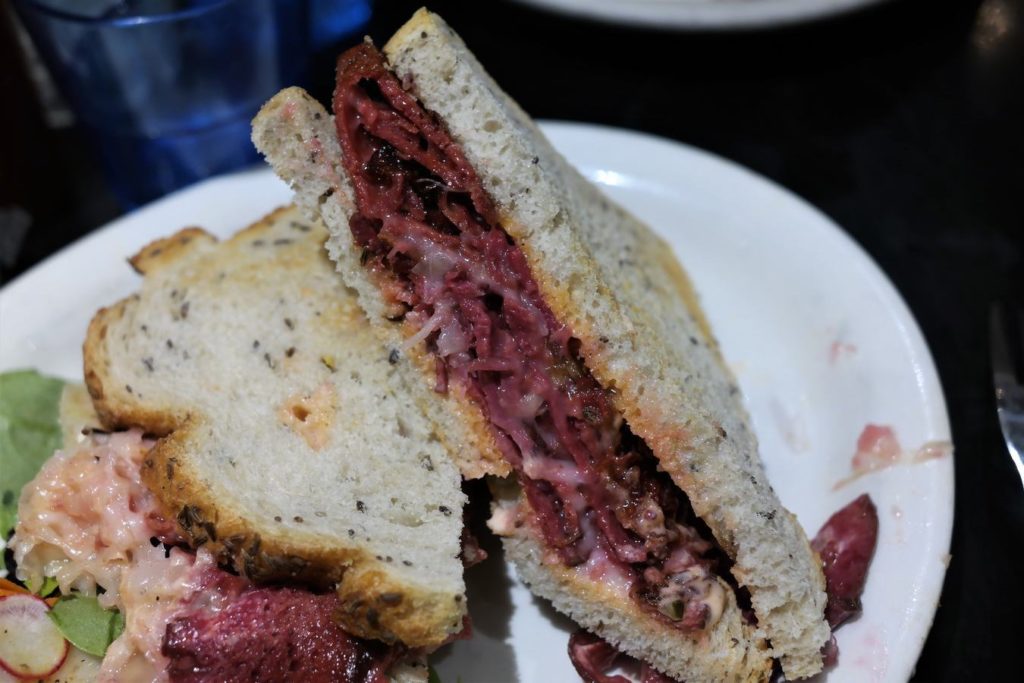 And finally, we decided to go to Saxon + Parole, a meat- and seafood-focused restaurant in Noho.  We started our meal there with the excellent dinner rolls …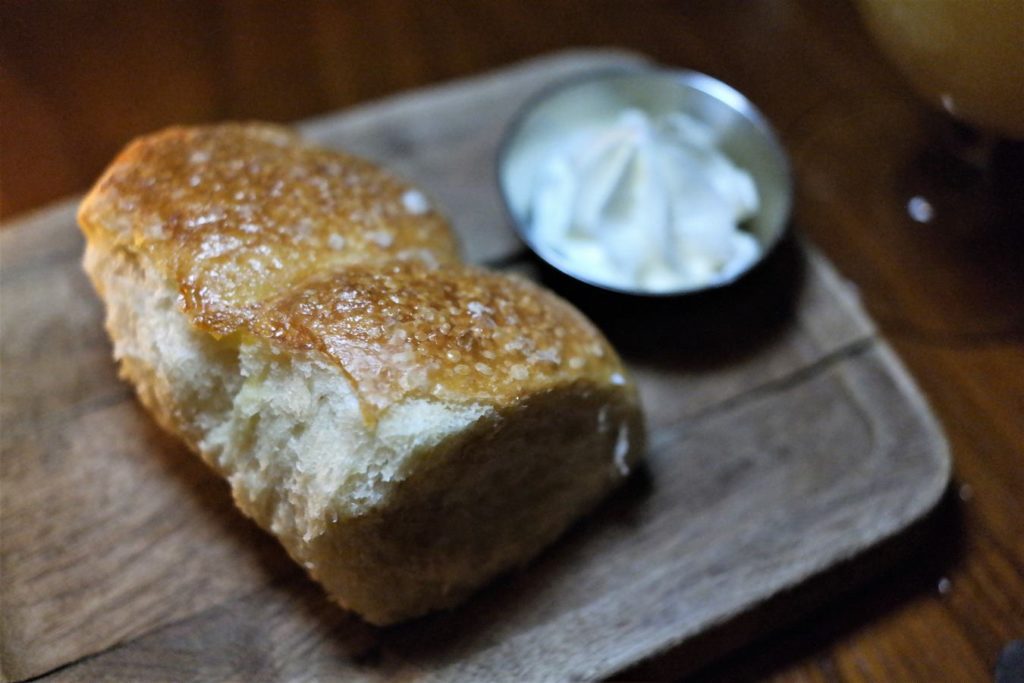 … as well as an order of burrata with shaved truffles (and garlic toast on the side).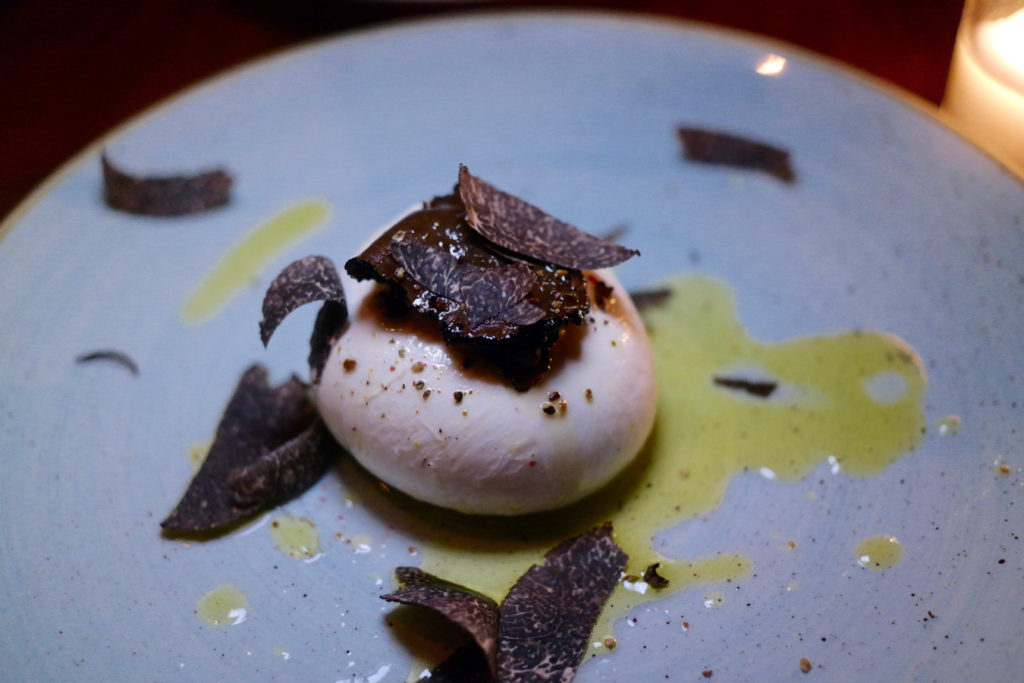 Cyril also got a selection of East Coast and West Coast oysters.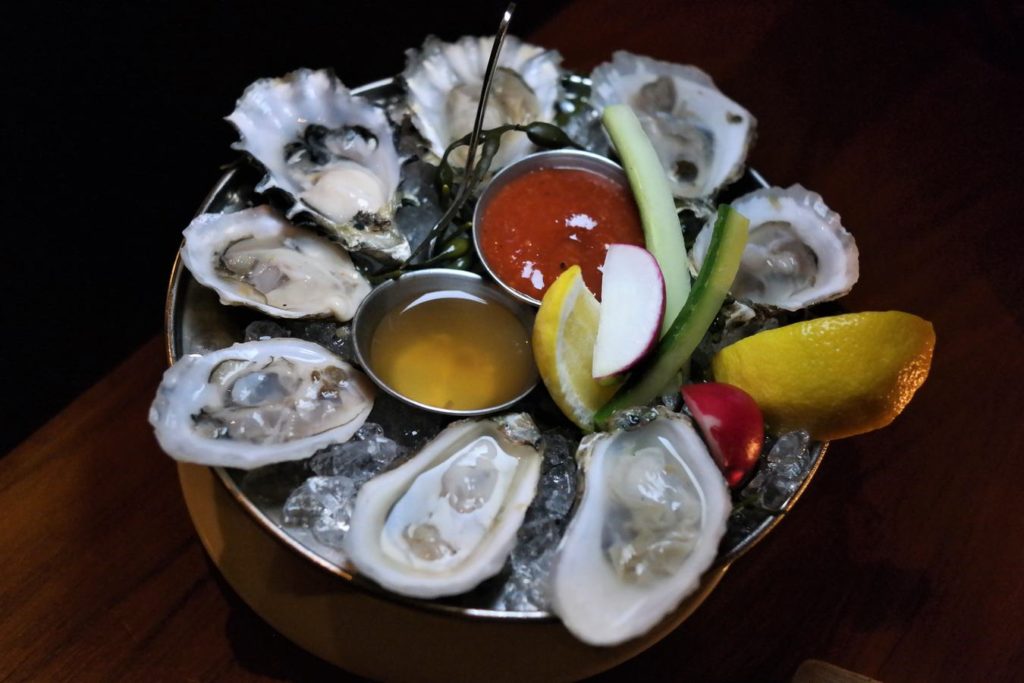 But if you're wondering what we were doing in such a seemingly vegetarian-unfriendly place:  Saxon + Parole is one of the few places in New York that's licensed to sell the Impossible Burger.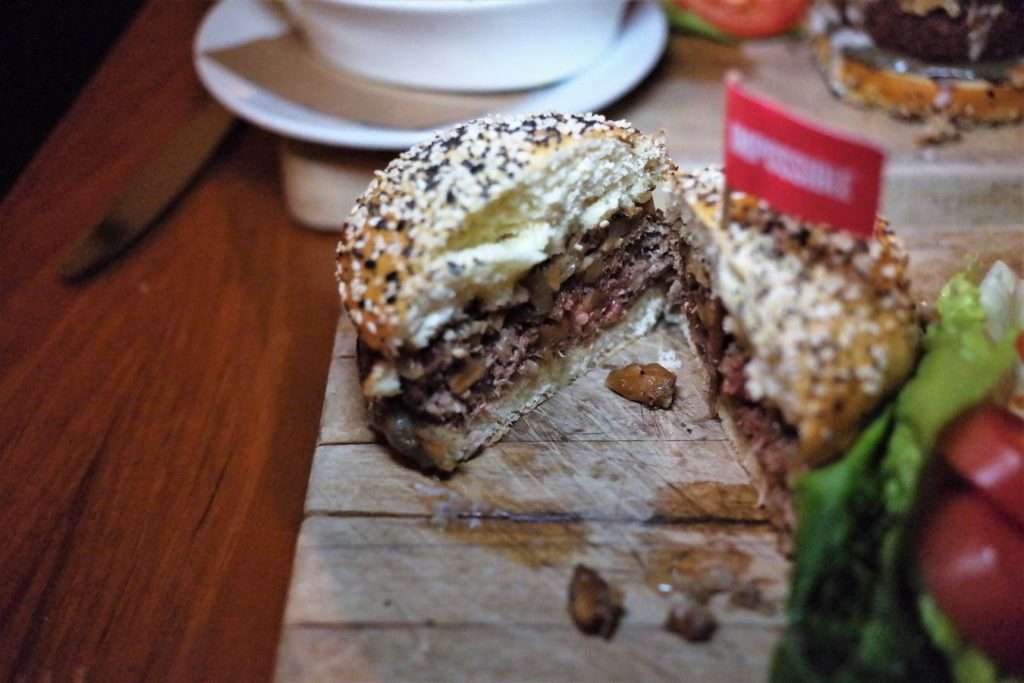 The Impossible Burger is a startup-designed patty made entirely from meat-free products and crafted to have the texture, look, and taste of ground beef.  Saxon and Parole's version comes topped with puréed mushrooms, onions, whole oyster mushrooms, and a truffle cream sauce, all on a delicious sesame seed and poppy seed bun.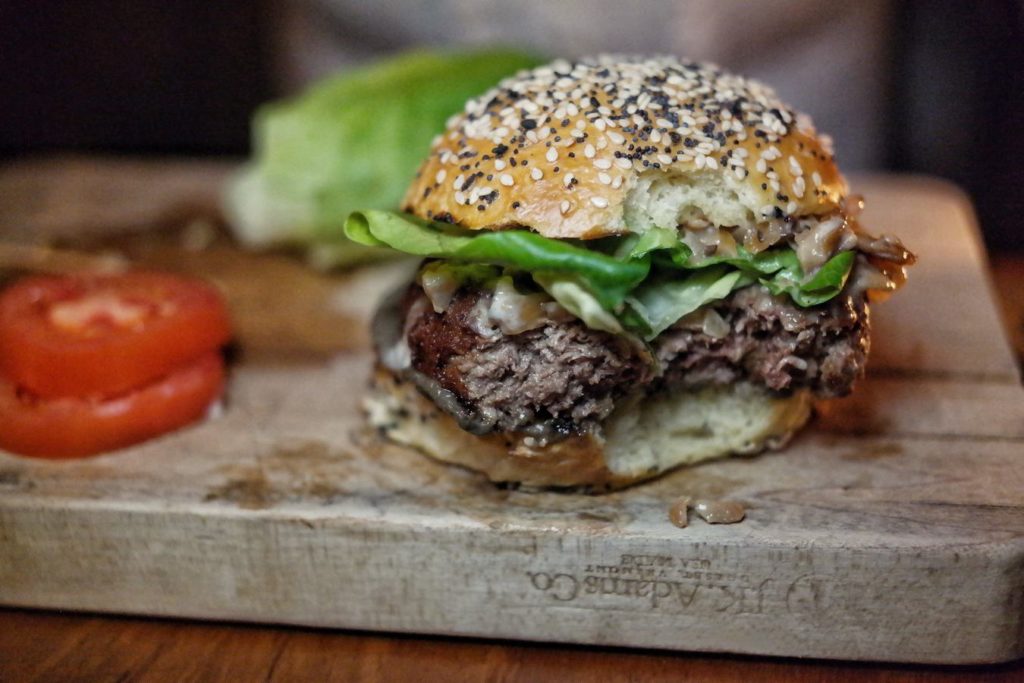 We each got our own burger, and shared a side of brussels sprouts.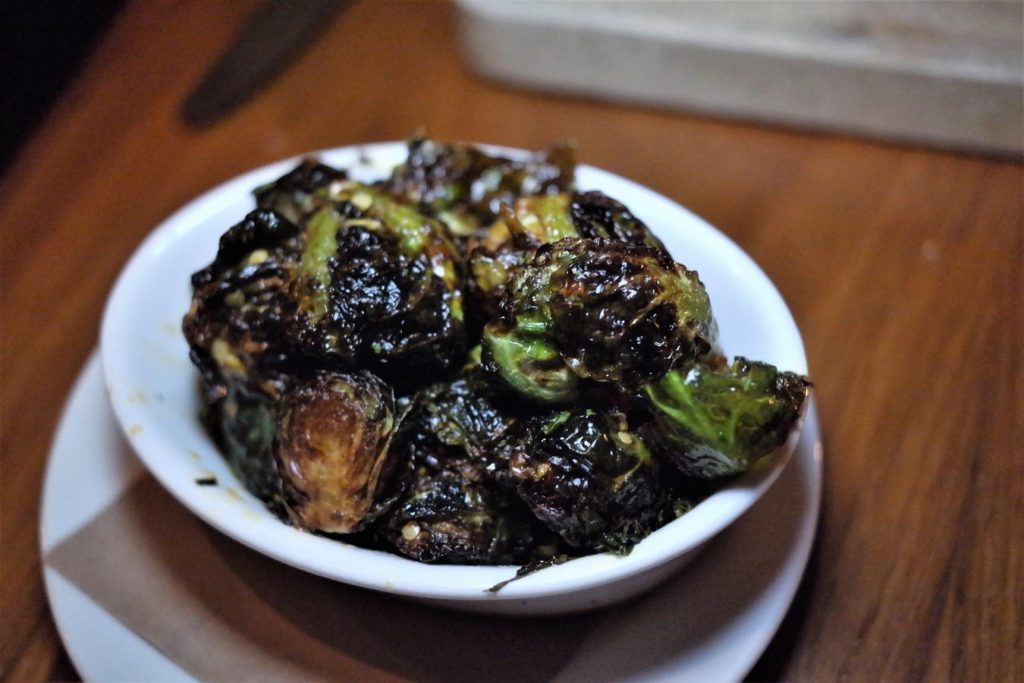 We're really glad we got a chance to sample the Impossible Burger, and we both thought it was the best veggie burger we've ever had.  We also loved Uncle Boon's for the vegetarian versions of their dishes that they accommodated us with, and Champs Diner was great for some late-night, faux-meat comfort foods.  Try any of these places and we're sure that both the vegetarians and meat eaters in your life will come away satisfied.