For Christmas this year we cooked for our family and made a bunch of different vegetarian dishes – including these two delicious vegetable sides.  One involves broccoli, and the other is a warm zucchini salad.  They were both a hit, and we'll show you how to make each of them.
For the broccoli, based on this recipe from the New York Times, you'll need:
Bread crumbs
Olive oil
2 medium-sized heads of broccoli
1/2 stick of butter
Parmesan cheese
And for the zucchini, adapted from this recipe we found in Bon Appétit, you'll need:
A small red onion
Vinegar
Sugar
A small jar of pimientos
4 zucchini
Olive oil
First, for the broccoli, begin by measuring out 1 1/2 cups of bread crumbs and spreading them evenly over a baking sheet.  Drizzle 1-2 tablespoons of olive oil on top.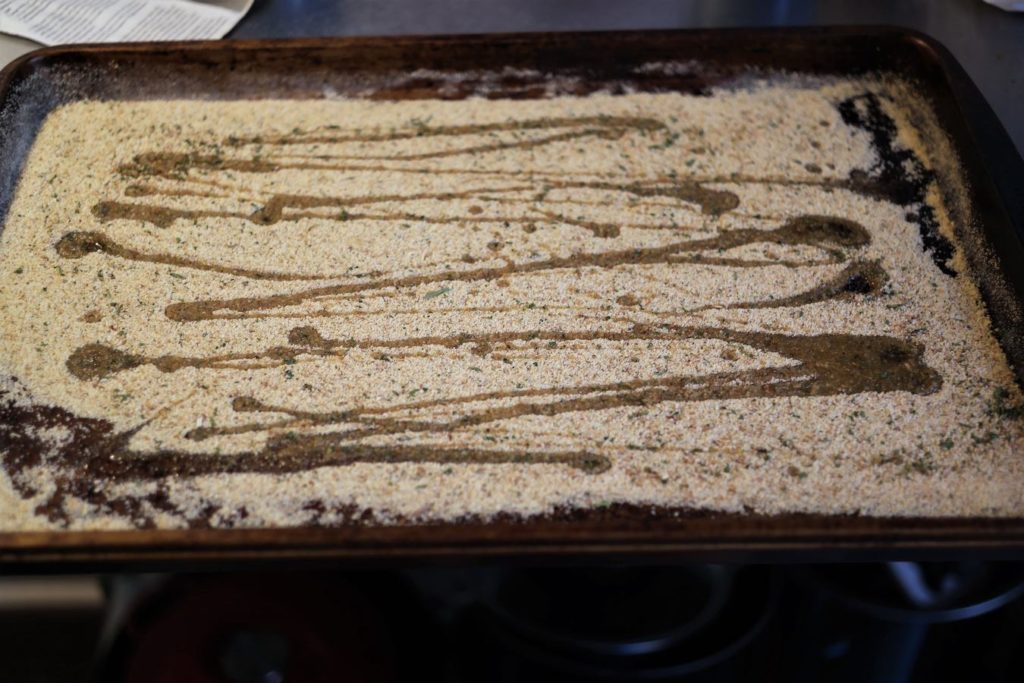 Bake the breadcrumbs at 350°F for 10 minutes, until they turn golden brown (you can rotate the pan around halfway through baking to ensure that everything cooks evenly).  Then scoop them out into a bowl, stir in a few generous sprinklings of pepper, and set them aside.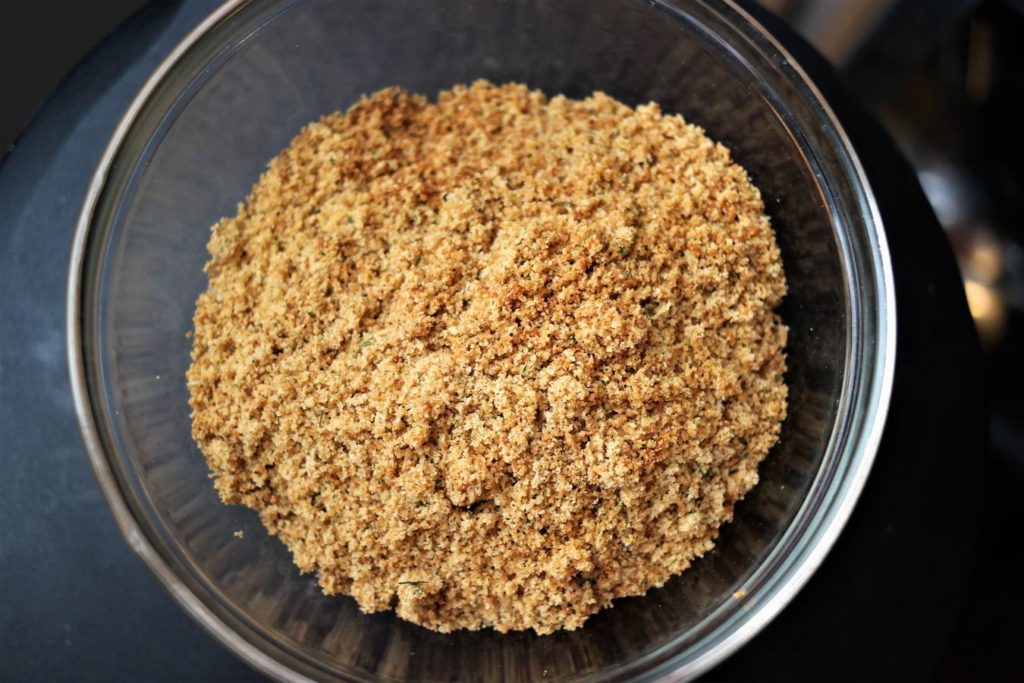 Next, chop your broccoli up into florets and place it in a Dutch oven.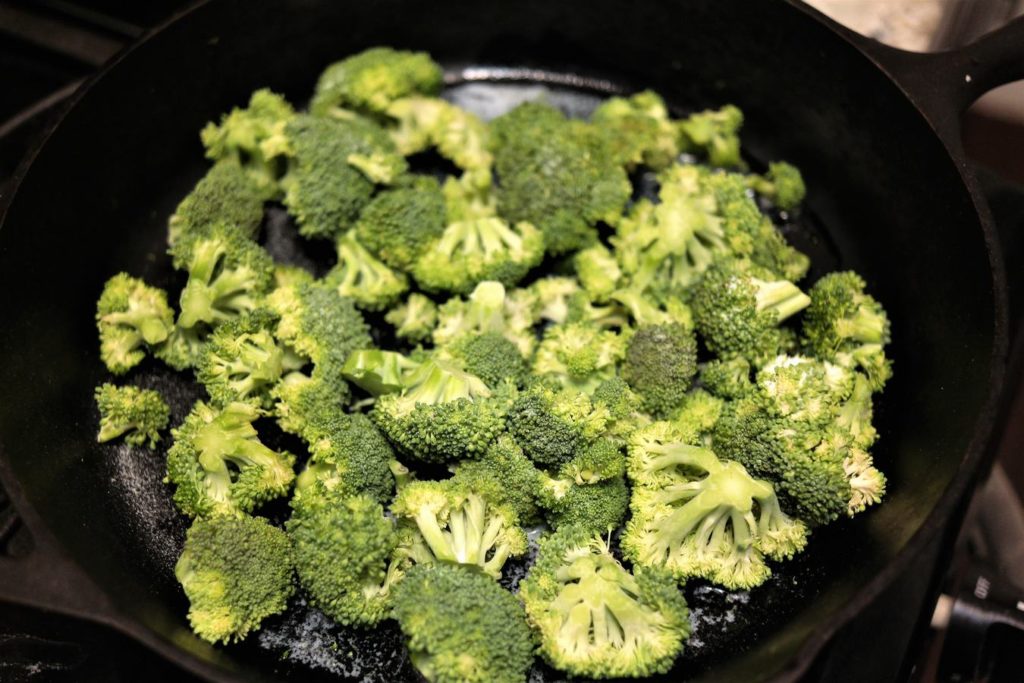 Melt all of your butter and drizzle it over your broccoli, then pour in a cup of water.  Place the Dutch oven over high heat, cover it, and let the broccoli cook for 5 minutes.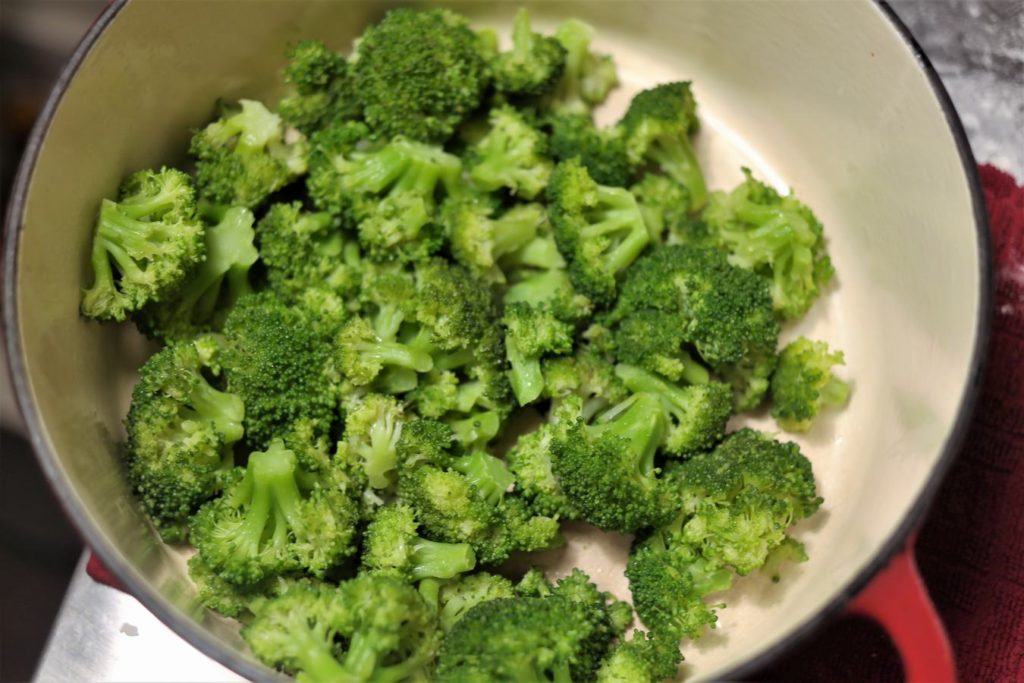 Then mix the broccoli with your breadcrumbs …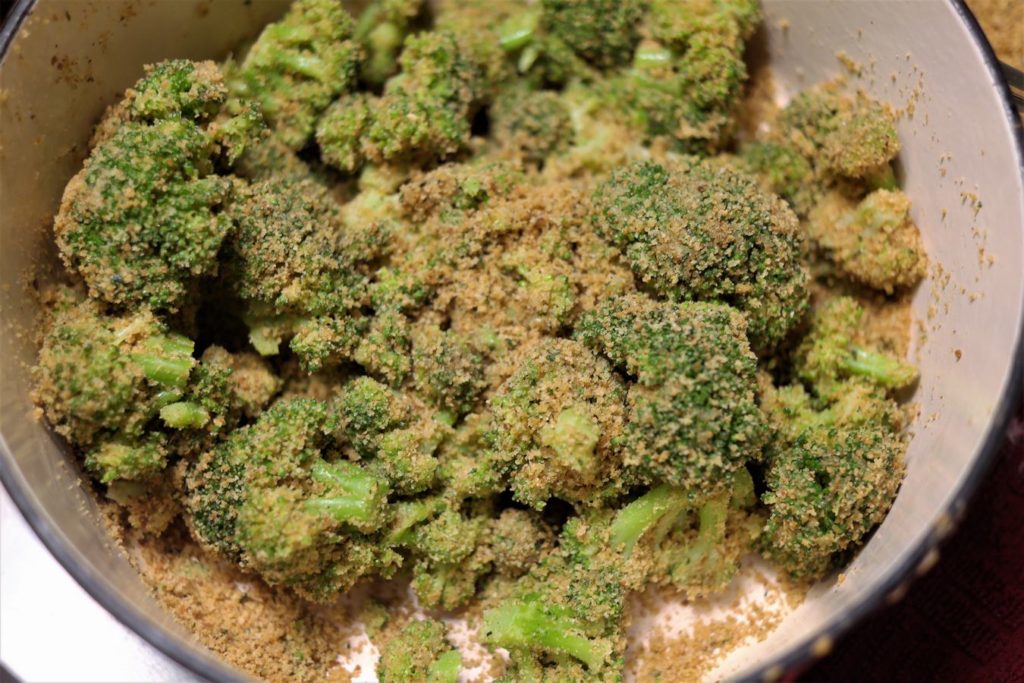 … and grate Parmesan over the top, and you're done!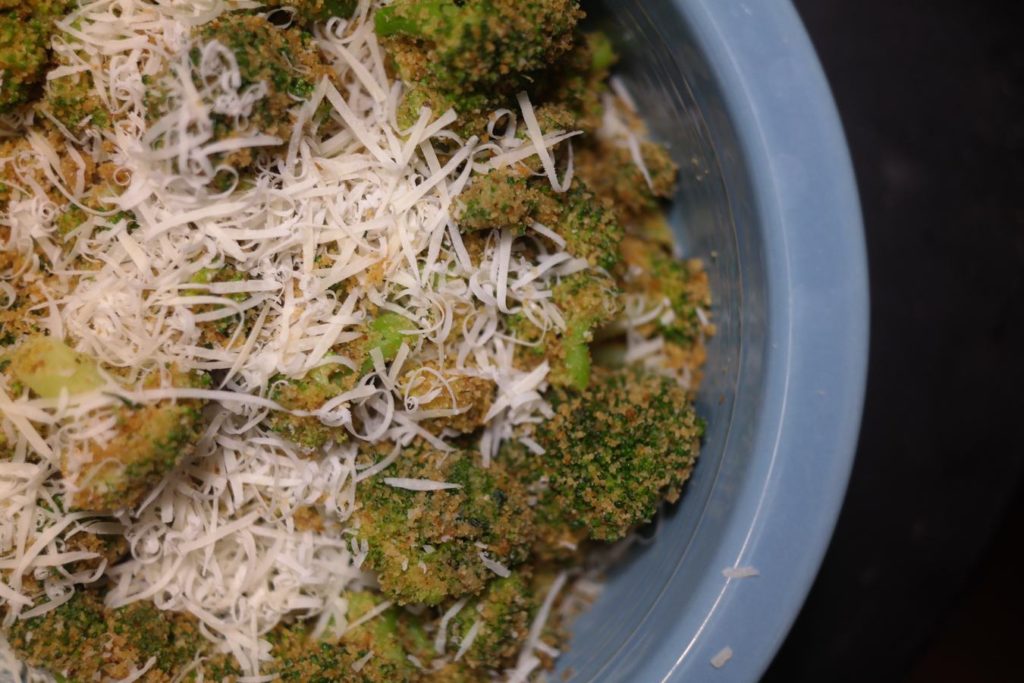 Now for the zucchini, which you can start by cutting each of your zucchini in half, then drizzling the halves with 3 tablespoons of olive oil and sprinkling salt on top.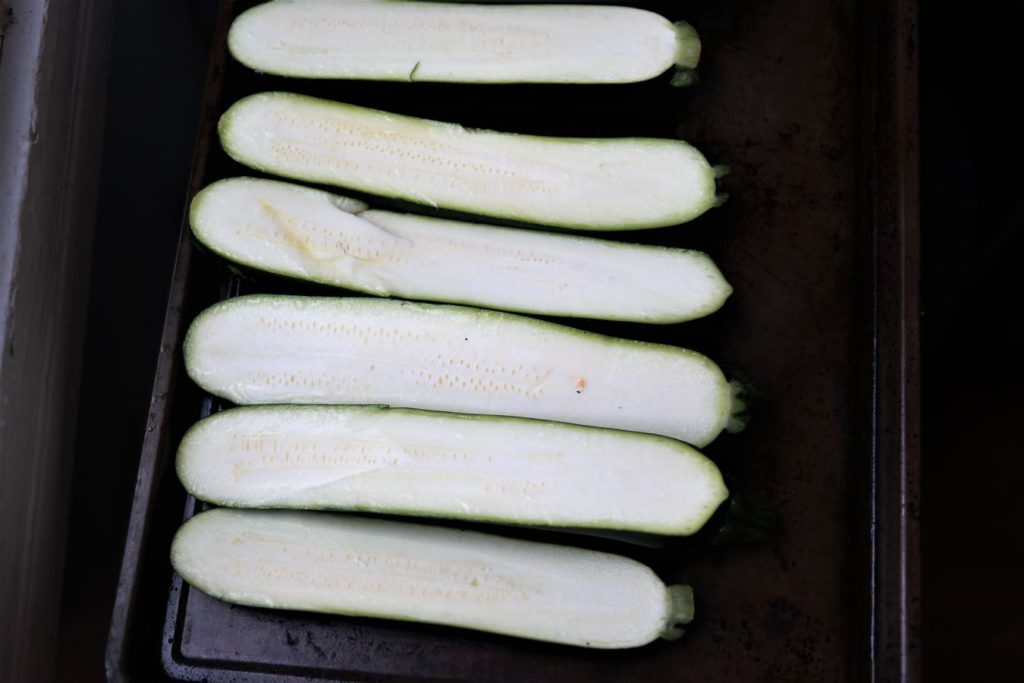 Set a griddle over medium heat on your stove top and grill each of the zucchini halves until they're charred on both sides, which should take about 15 minutes.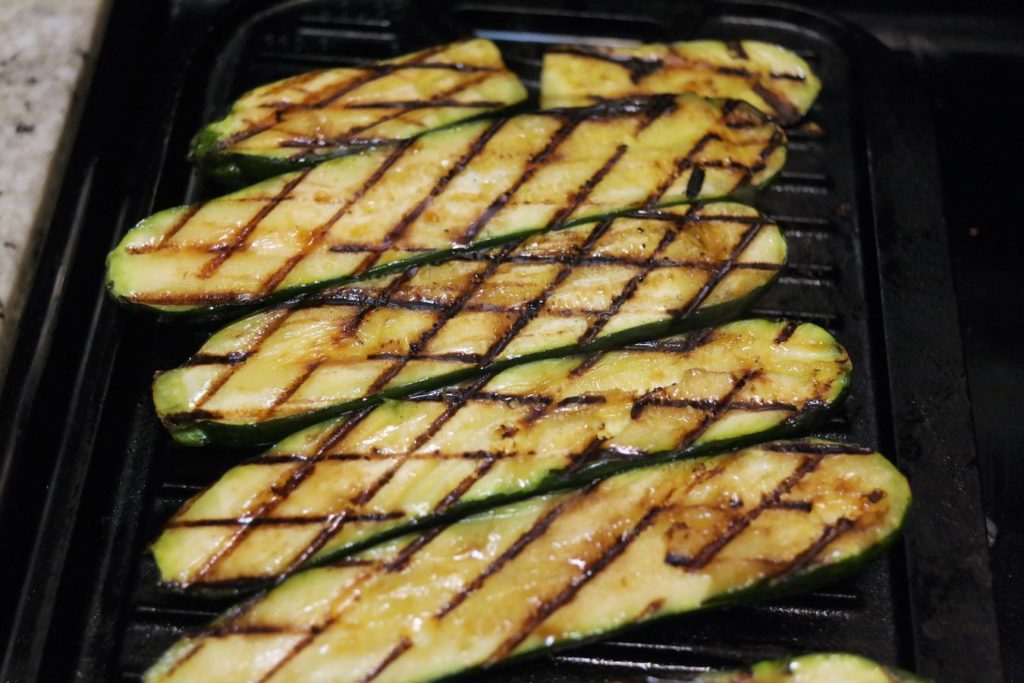 While the zucchini are cooking, thinly slice your red onion and mix it in a bowl with 1/2 cup of vinegar, a tablespoon of sugar, and a sprinkling of salt.  Let this mixture marinate for 10 minutes.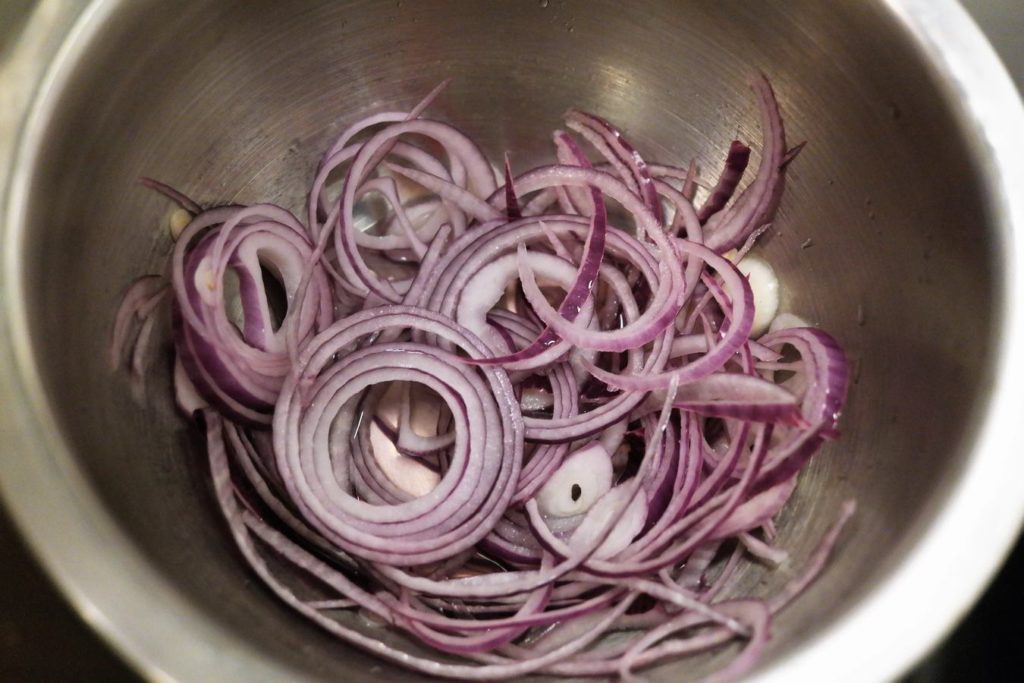 Then add in the entire jar of drained pimientos.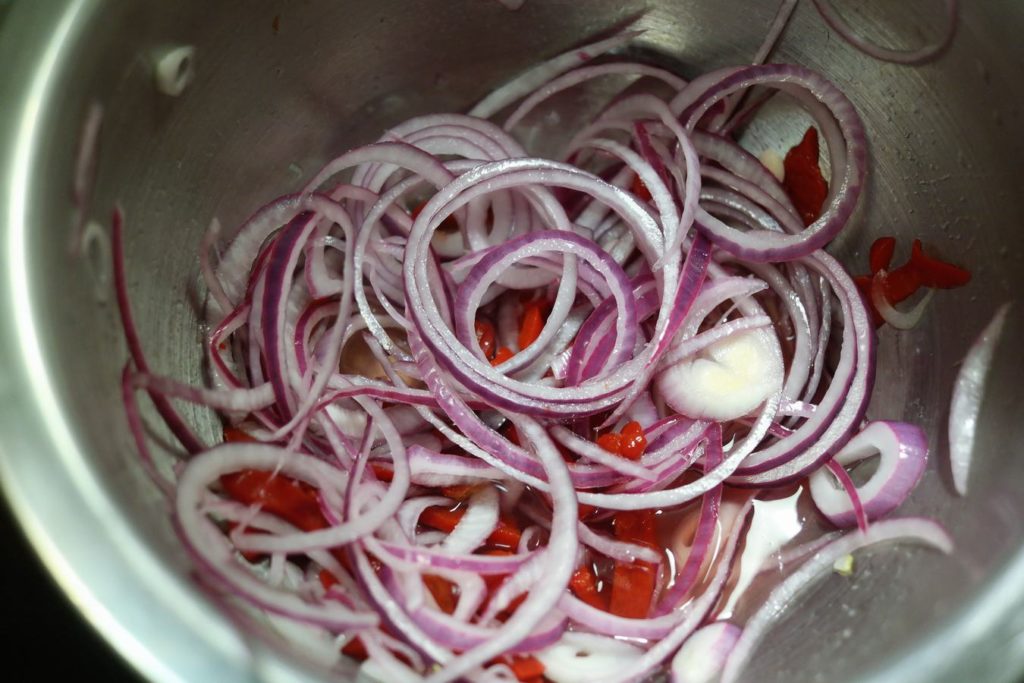 Once the zucchini is off the grill and cooled a little, tear or chop it into bite-sized pieces and mix it with the onions, then serve.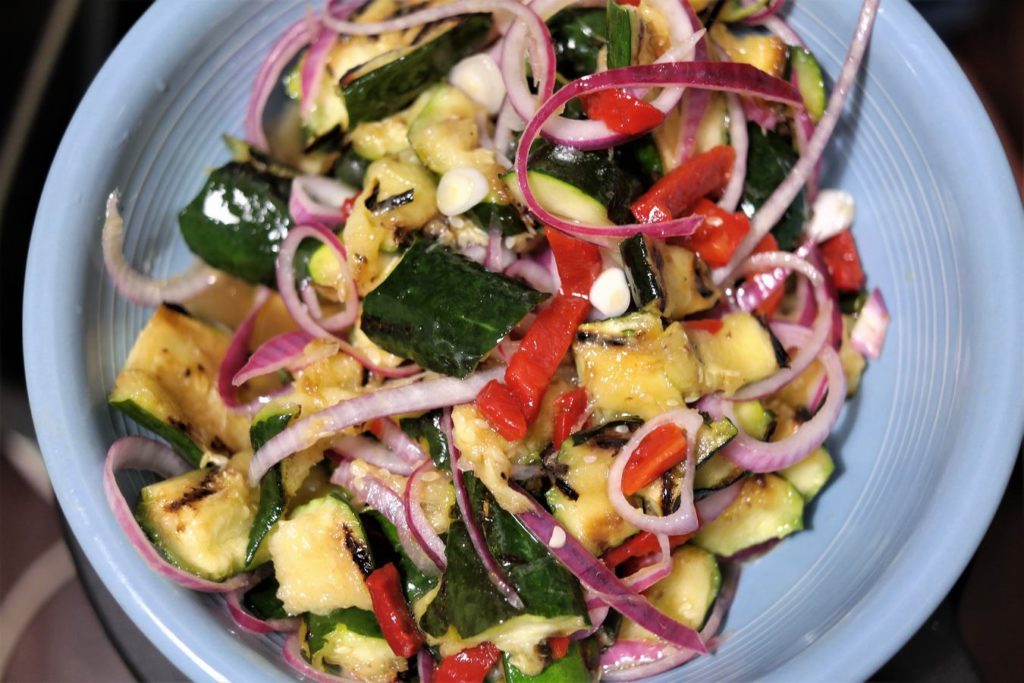 And there you have two colorful and tasty vegetable dishes you can serve for many different occasions!  The broccoli is buttery and tender, with some rich extra flavors from the breadcrumbs and cheese.  The zucchini salad, meanwhile, comes out tangy and crisp.  We'd recommend either of these to accompany a meal for any gathering, or even to eat by themselves – they're that good.