Let's kick off this new year with a really awesome cake!  We found this recipe in the New York Times and at first we were, quite frankly, intimidated.  Not only does it have multiple layers, all put together with homemade frosting, but you also have to finish it off with a blowtorch.  Yes, you read that right – you're going to need to break out some hardware.  But since we had family over for Christmas and some time off around the holidays, we decided to tackle this dessert.  And if we can do it, so can you, and we'll show you how we made it here.
For this cake, you'll need:
3 sticks of butter
Coffee grounds or instant coffee
Cocoa powder
2 bars of dark baking chocolate
Brown sugar
Vanilla extract
9 eggs
Flour
Baking soda
Liquid egg whites
Sugar
Cream of tartar
You'll also need 3 8-inch cake pans, a digital thermometer, and the above-mentioned blowtorch (we were able to get a small one from our local bodega for $8)
To start, cut your butter up into pieces and place them into a large saucepan.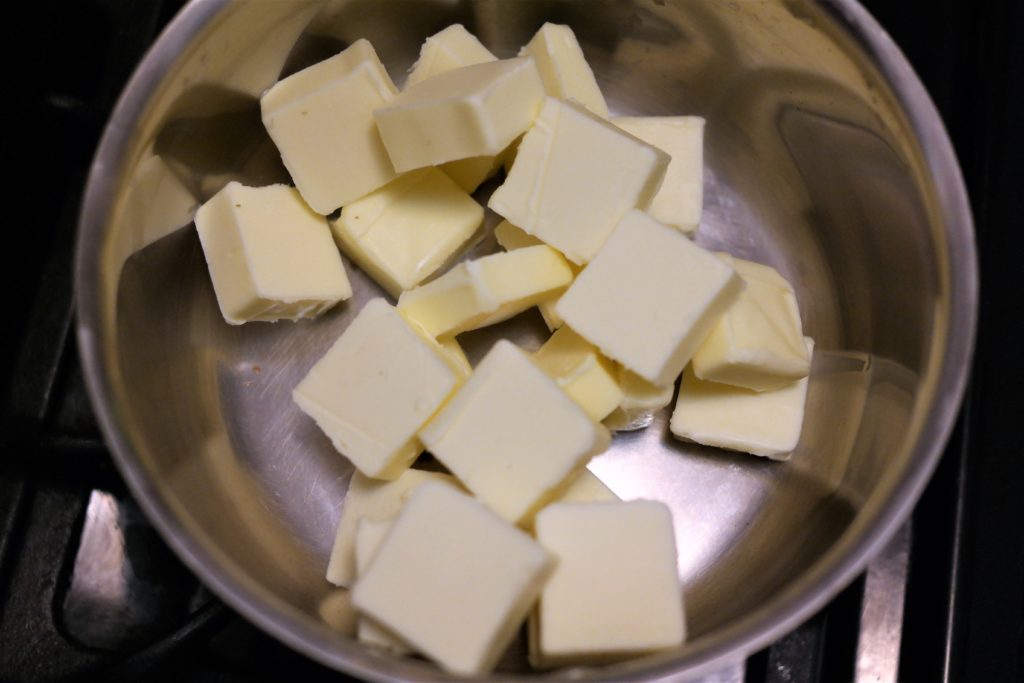 Use your coffee grounds to brew some coffee, then measure out 1 1/2 cups and add it in with the butter.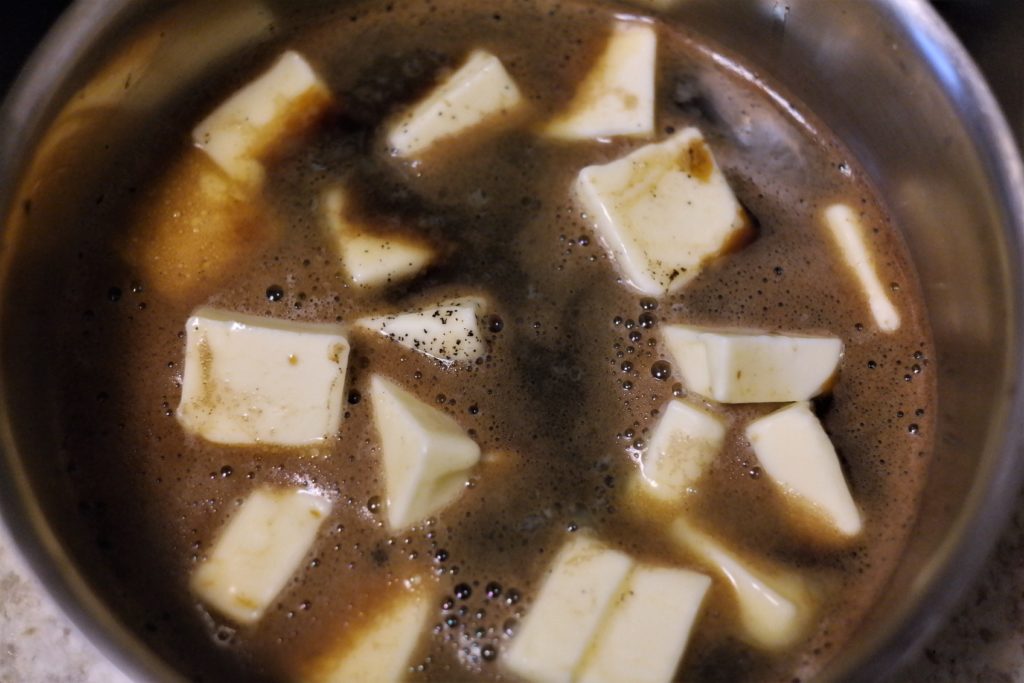 Warm the pan over low heat and stir until the butter melts.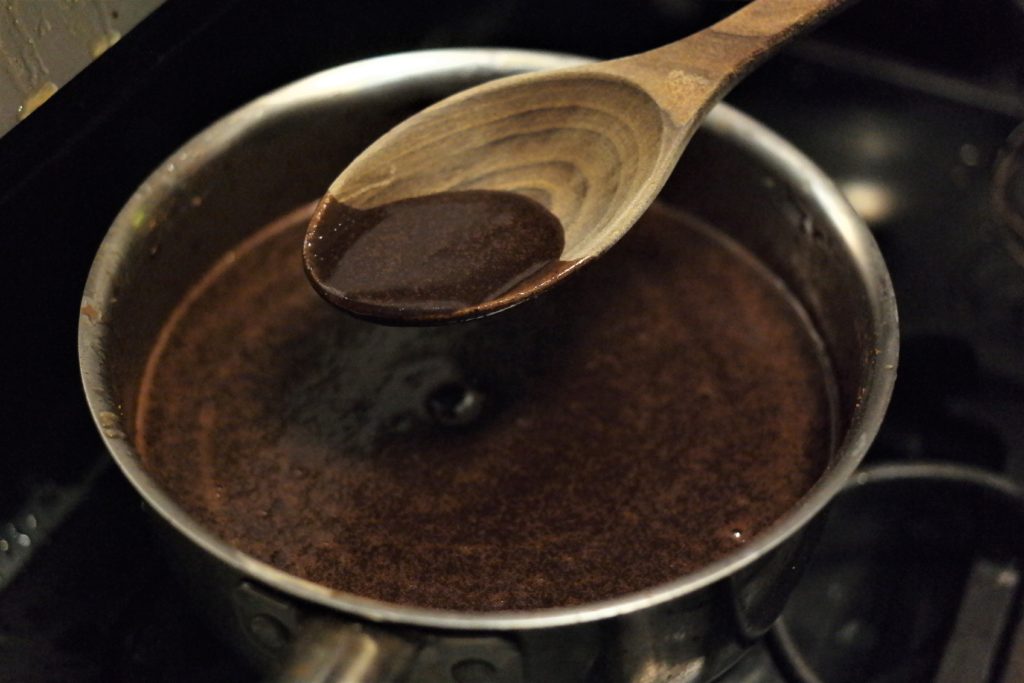 Then take the pan off the heat and whisk in a cup of cocoa powder, 2 cups and 1 tablespoon of brown sugar, a tablespoon of vanilla extract, and a pinch of salt.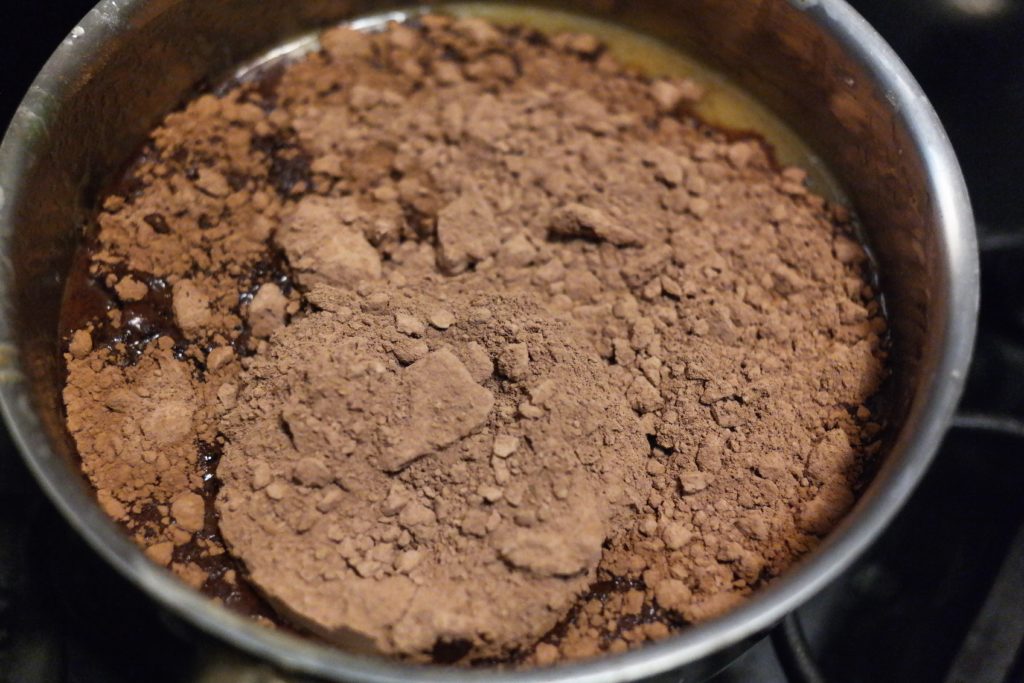 Finely chop up your chocolate bars and measure out 1 1/4 cups of chocolate …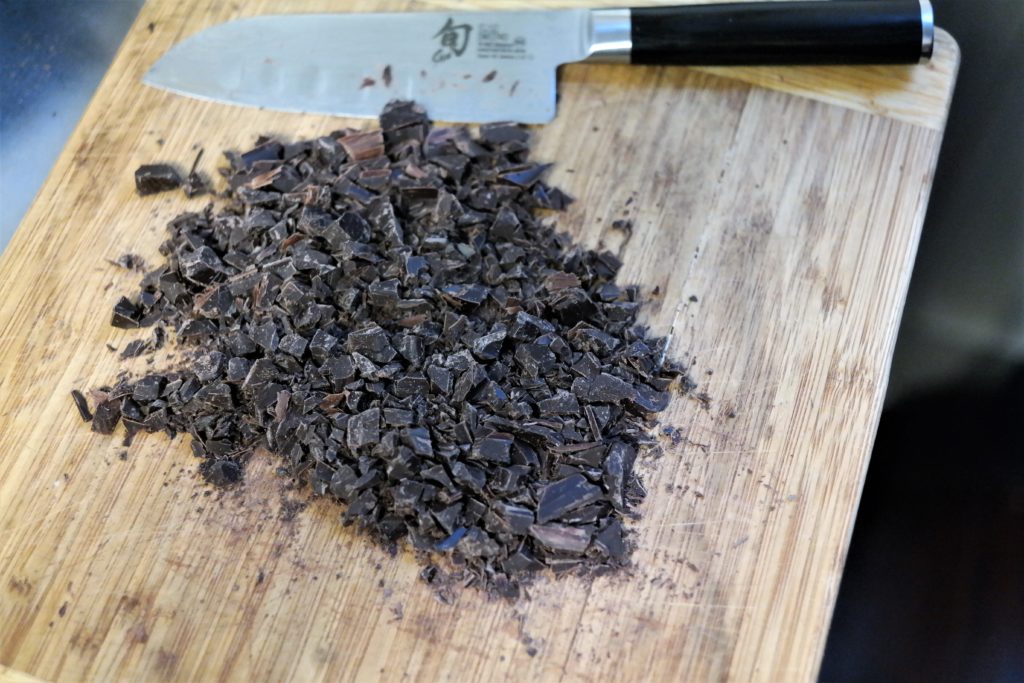 … and whisk that in too.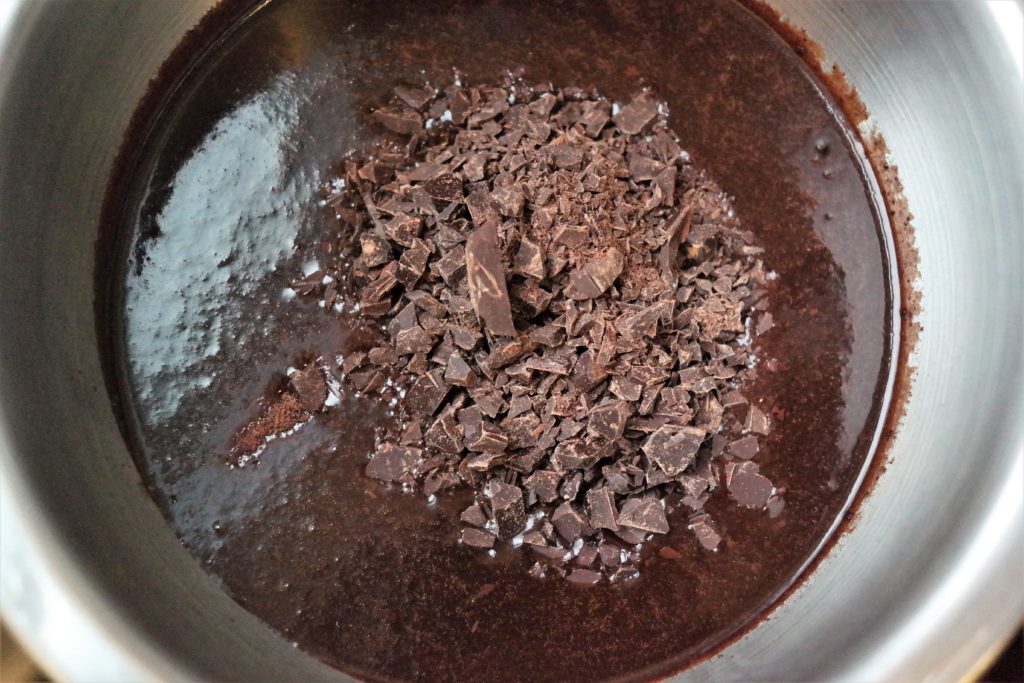 Then whisk in 6 whole eggs plus 3 egg yolks.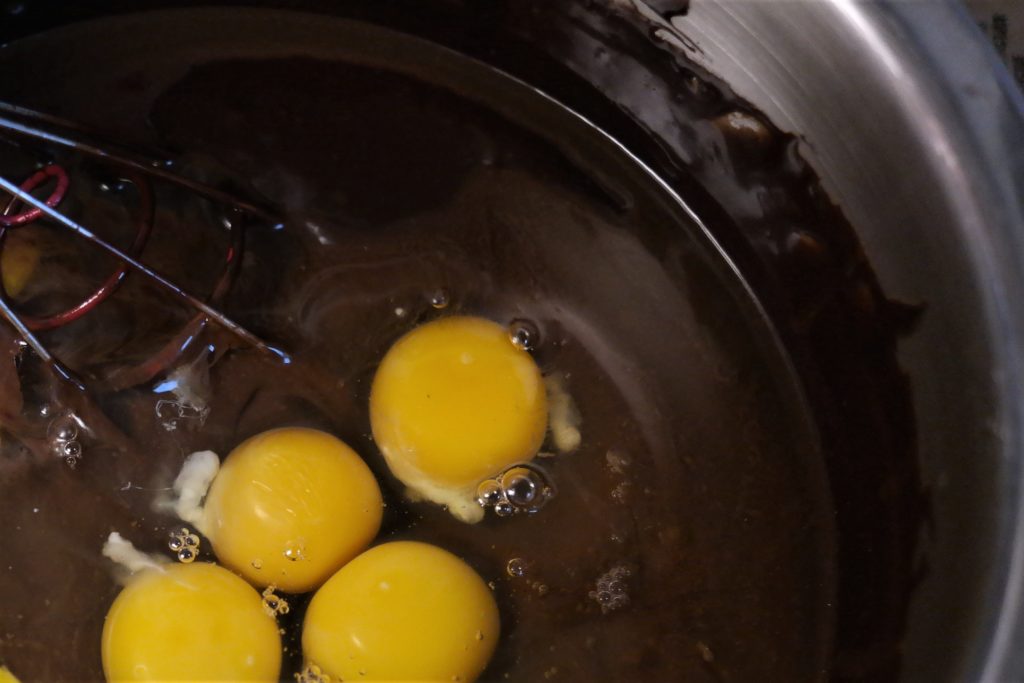 Finally, to finish off your batter, whisk in 2 cups of flour and a tablespoon of baking soda.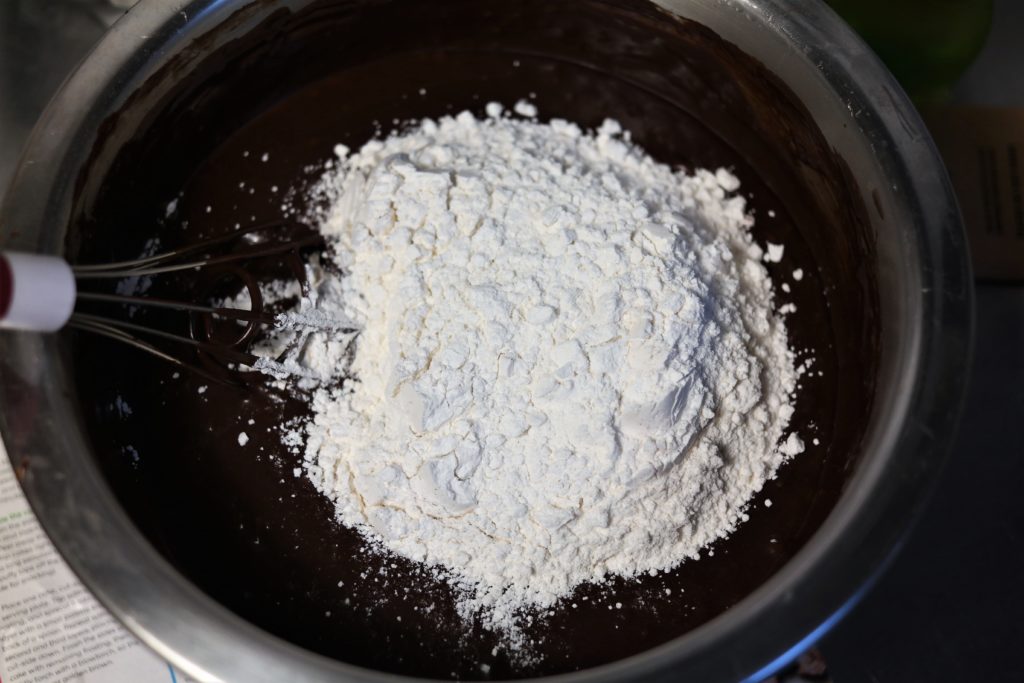 Once everything is fully mixed, line your three baking pans with parchment paper and divide the batter up among them.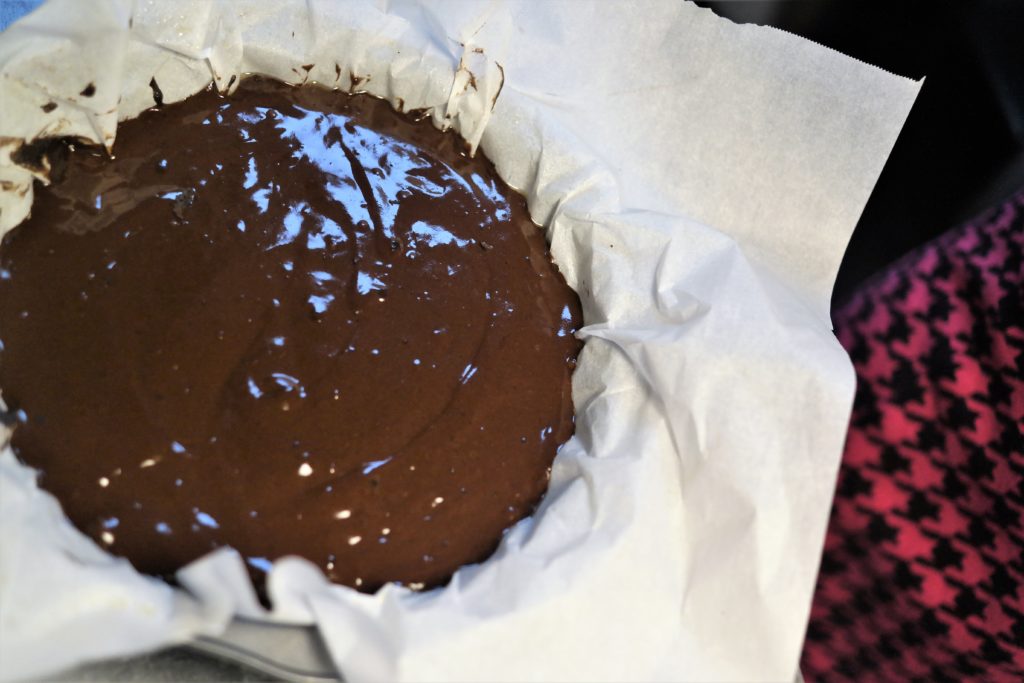 Bake the cakes for 30-35 minutes at 350°F – you'll know they're done when you push a toothpick into the middle and it comes out mostly, but not completely, clean.  Then set them aside to fully cool.
Now it's time to make the frosting:  measure out a cup of egg whites, 1 3/4 cup of sugar, 1/4 teaspoon of cream of tartar, 1/4 teaspoon of vanilla extract, and a small pinch of salt.  Place these all in a bowl, place the bowl over a pan of boiling water (but not touching the water), and continuously whisk everything together until the mixture reaches 175°F (use your thermometer to measure the temperature).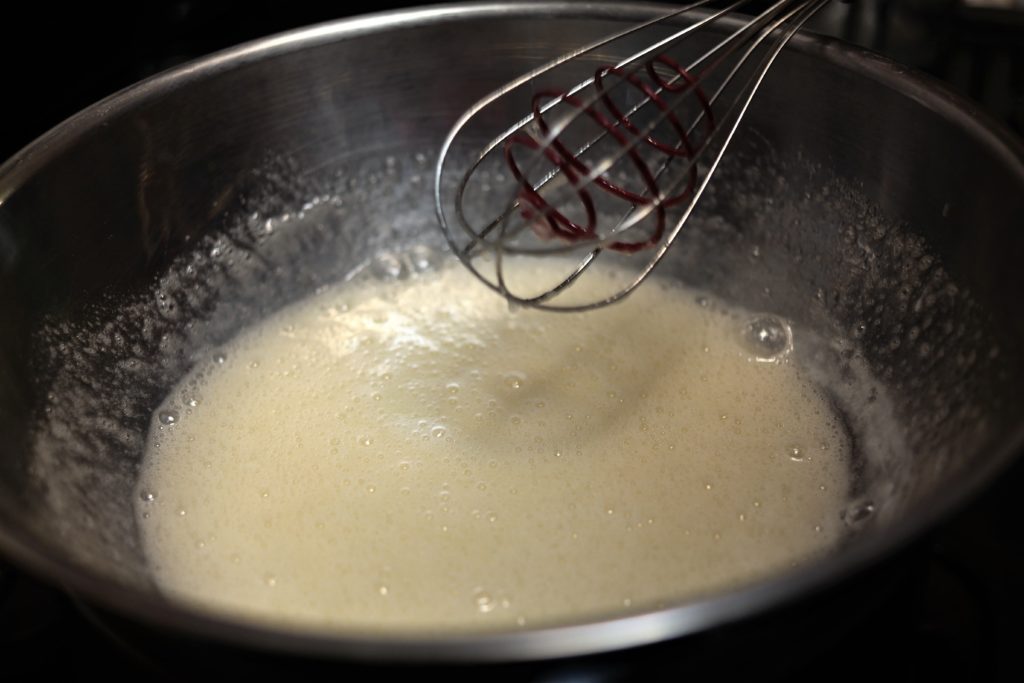 Then pour everything into the bowl of a stand mixer and whip it on a high speed for about 5 minutes, until it's fluffy and glossy.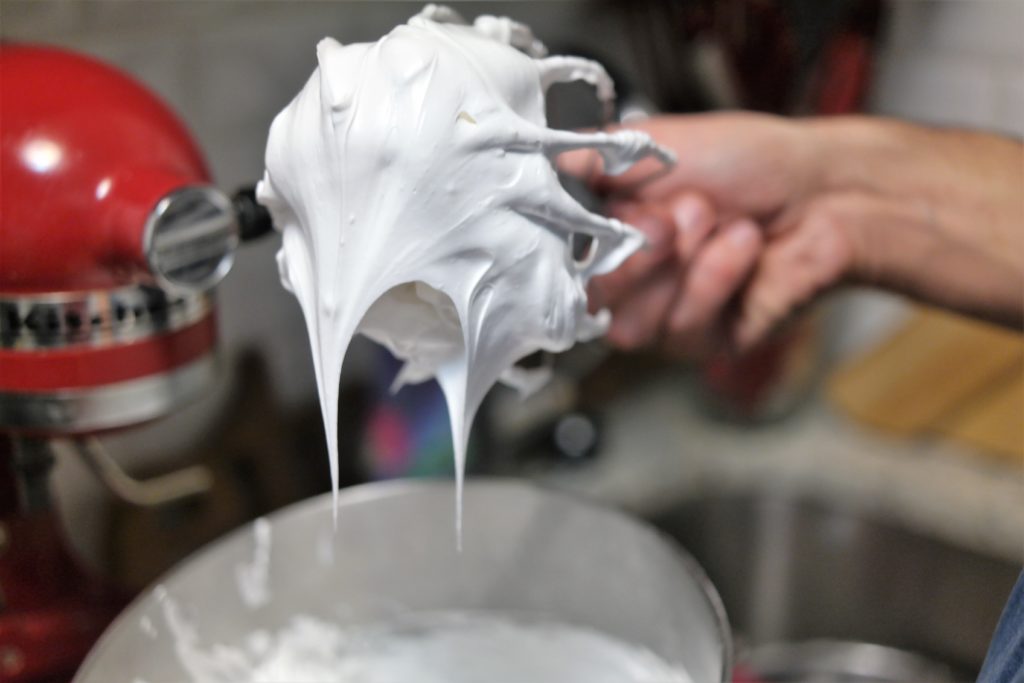 Once your cakes have cooled, slice the tops off so each layer is flat.
Place one layer on a plate and generously frost it, then stack another layer on top and repeat with more frosting.  Finish with the final layer on top.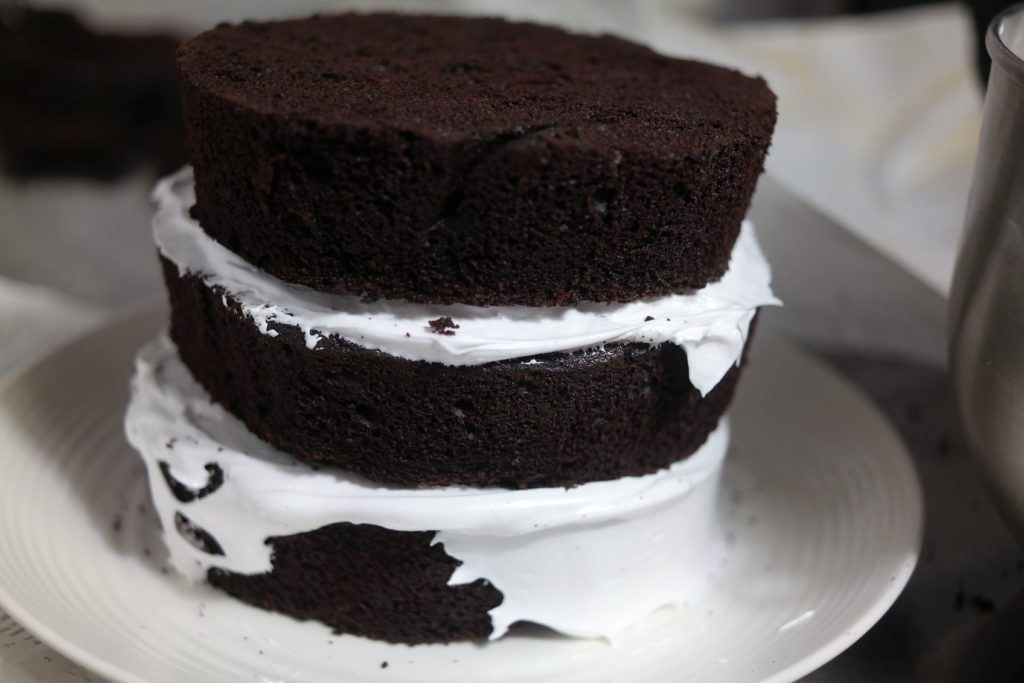 Use the rest of the frosting to cover the entire outside of the cake.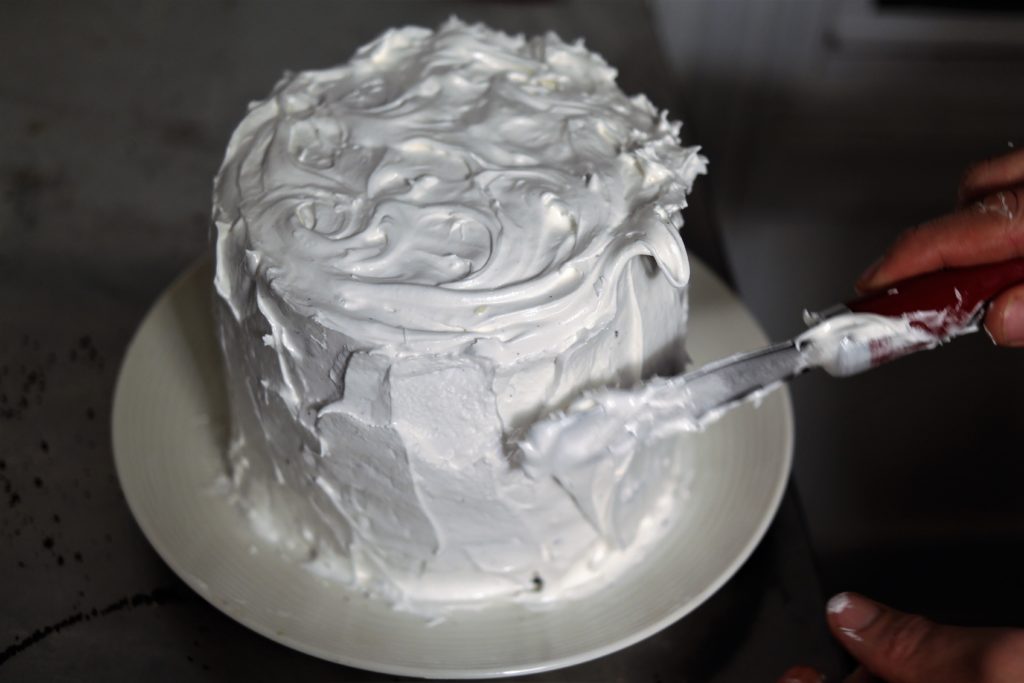 And now it's time for the blowtorch!  Use the flame to lightly toast the frosting until it turns golden brown.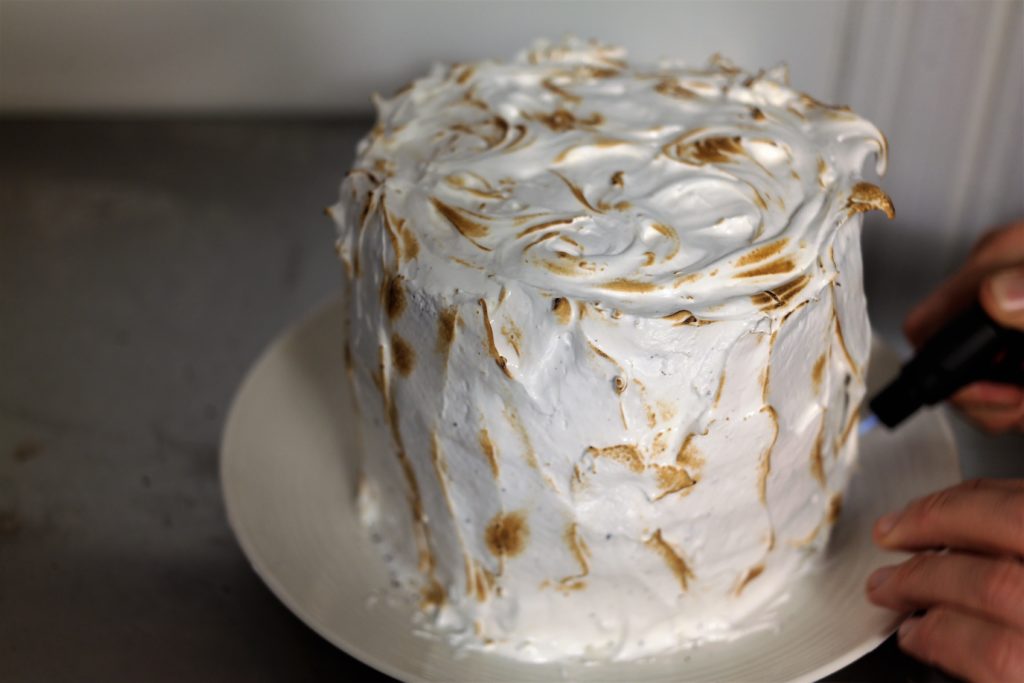 And now you have a magnificent cake!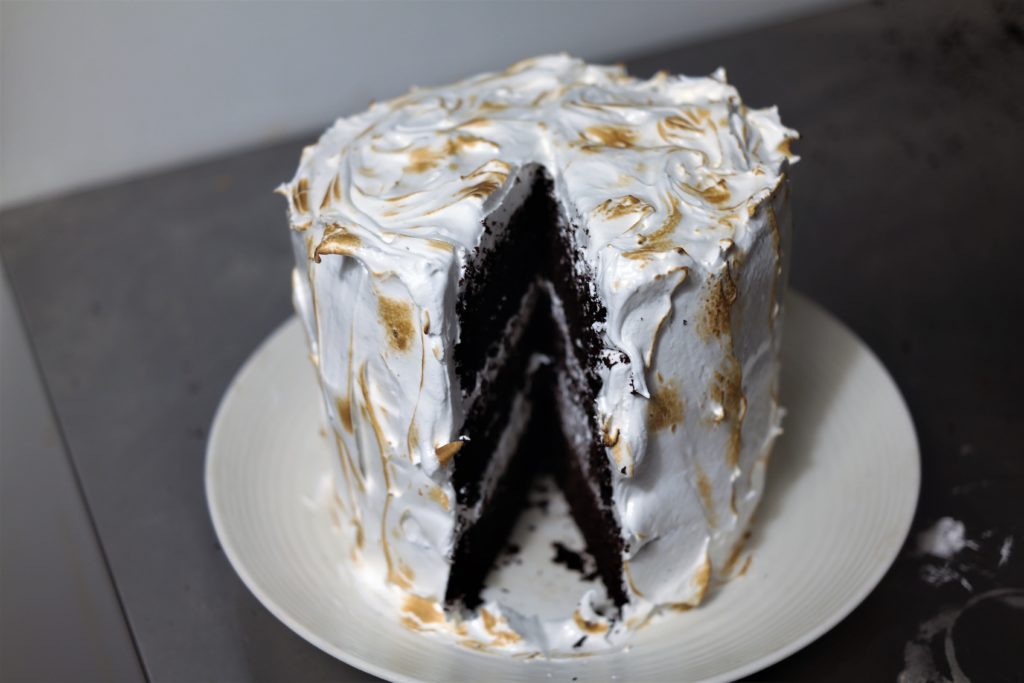 Yes, it is a little bit of work to make both the cake and the frosting, then assemble everything and torch it to perfection.  But it tastes great and makes for an amazing presentation on a special occasion.  We enjoyed getting creative and wielding a blowtorch and ending up with a tasty cake, even if it did take us a few hours to put it all together.  Try it out for yourself, if you've got some time, and we think you'll be proud and satisfied with your effort.