So you might be looking at the picture above and thinking, "OK, what does this gooey, delicious-looking pastry-cake thing have to do with monkeys?"  Well, you have to eat this monkey bread by picking the pieces apart, like a monkey reaching for some food.  We know that sounds weird, but stick with us here:  this is really tasty.  We made monkey bread for brunch one day when we had guests over, and it was the perfect casual, sweet dish to serve on a lazy morning.  You can make the dough ahead of time, bake it when you're ready, and then whip up the caramel sauce to top it with right before you eat it.  So if you're interested in exploring the eating habits of your primate origins, we'll walk you through how we made this monkey bread (based on these two recipes from Bon Appétit).
You'll need:
3 1/2 sticks of butter
Milk
An envelope of yeast
Flour
Sugar
4 eggs
Cinnamon
Raw sugar
Cream of tartar
Heavy cream
You'll also want to have a Bundt pan and a digital or candy thermometer on hand.
You can start making the dough by cutting 2 sticks of butter into pieces and placing them in your stand mixer, which you should fit with a paddle attachment.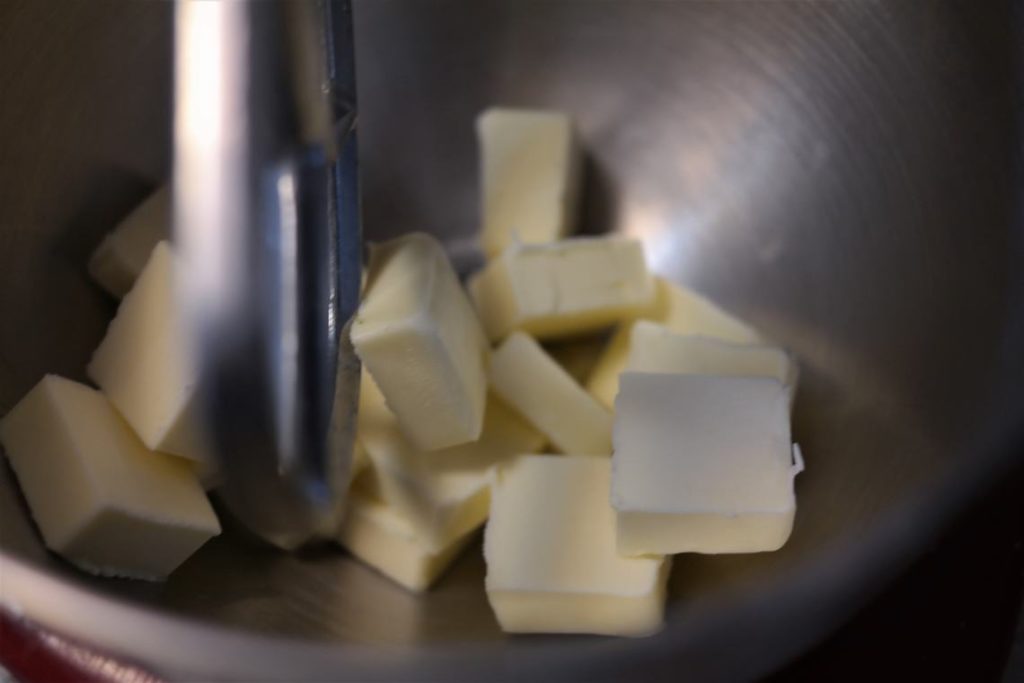 Whip the butter for about a minute, then scrape it out of the bowl and set it aside.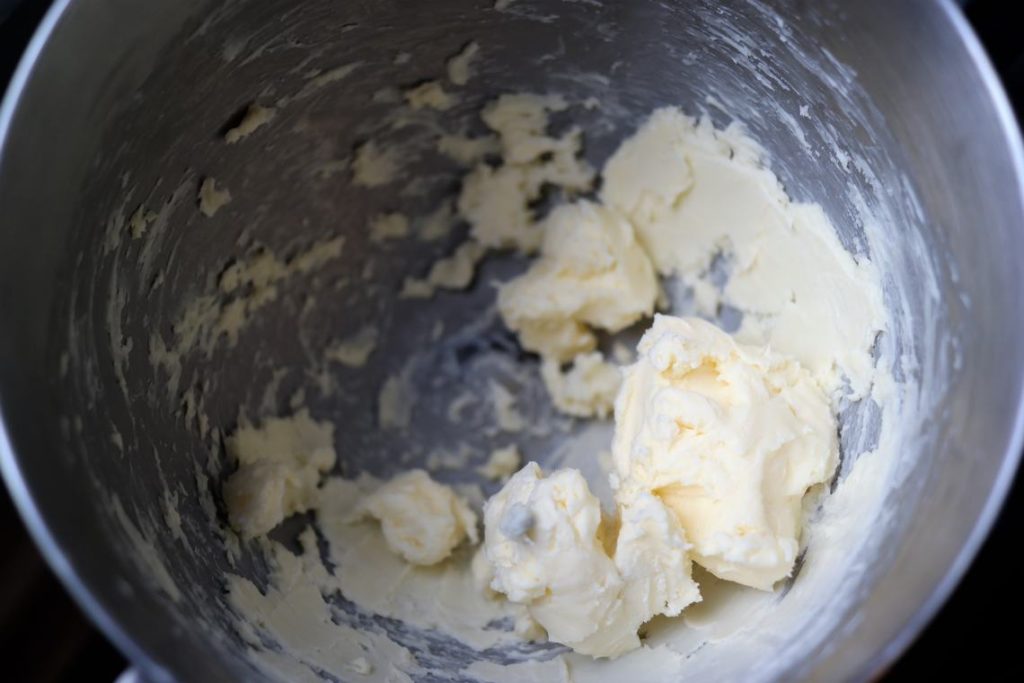 Add 3 cups of flour, 3 tablespoons of sugar, and a pinch of salt into the bowl of the stand mixer, this time with the whisk attached.  Mix these until they just combine.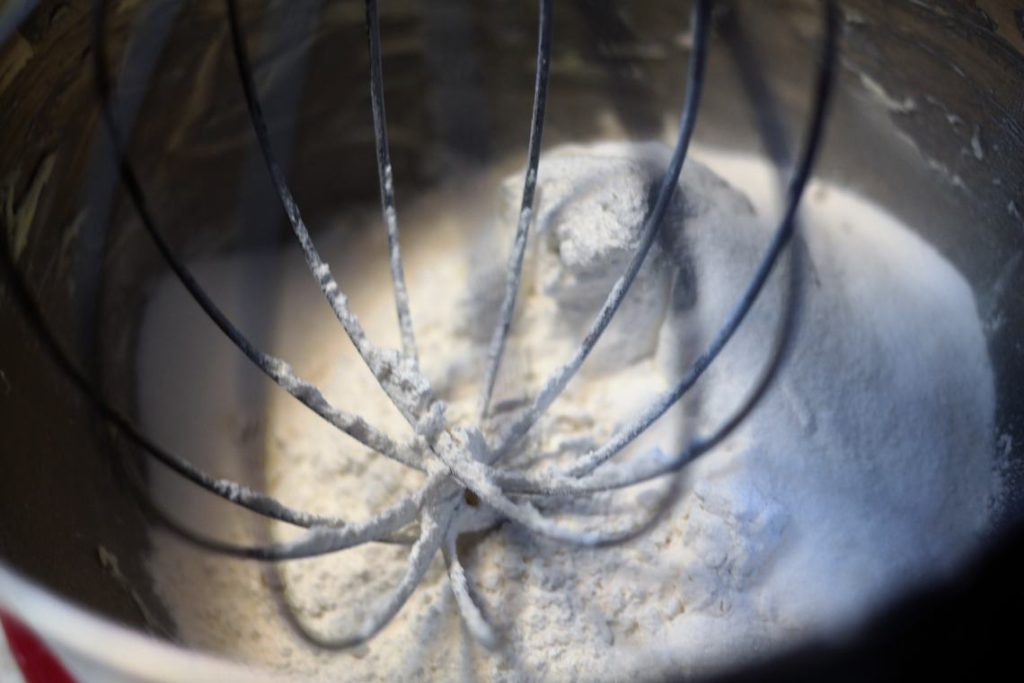 Pour 1/3 cup of milk into a saucepan over your stove and warm it over low heat until it reaches about 110°F (use your thermometer to measure the temperature).  Take the pan off the heat and whisk in the entire envelope of yeast, then let this sit for 5 minutes until it foams.  Add the milk and yeast in to the flour mixture along with the 4 eggs, and use a dough hook to combine everything together on a medium-low speed for 5-10 minutes until you have a smooth and elastic dough.  Then add in the whipped butter, one tablespoon at a time, until the dough is completely and evenly mixed. This part will take a while, so be patient.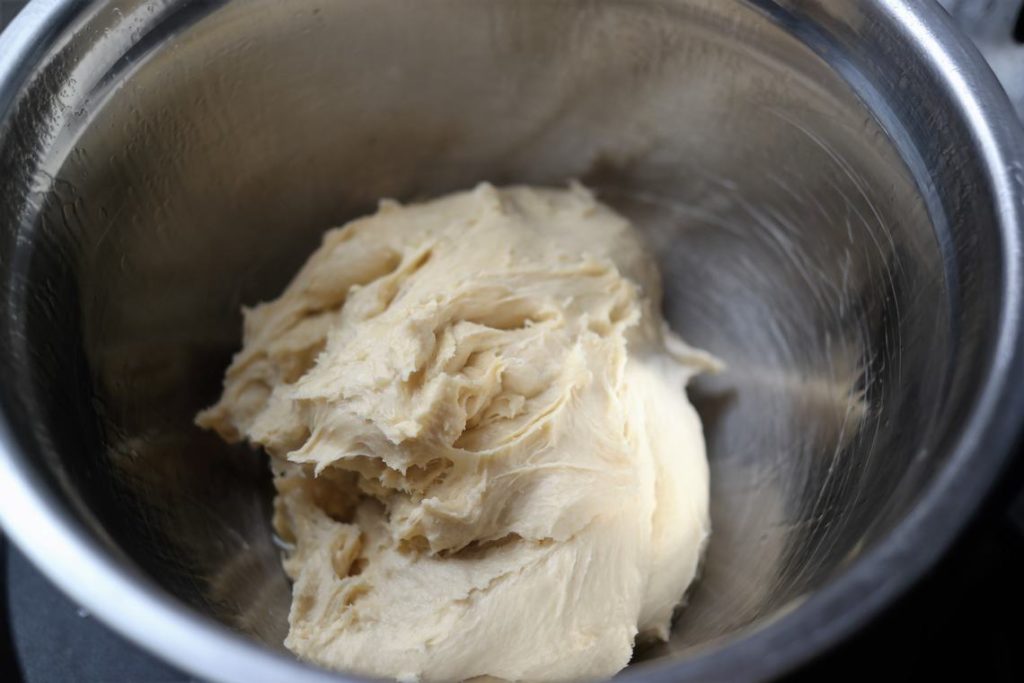 Cover the dough and let it sit in a warm spot for about an hour.  It will be puffy when you uncover it, so punch it down.  Line a casserole dish in plastic wrap and push the dough into the pan, then cover it with more plastic wrap.  Use your hands to spread it out evenly all across the dish and place it in your freezer for 20 minutes or refrigerate it overnight.  When you take it out, brush it on both sides with 6 tablespoons of melted butter.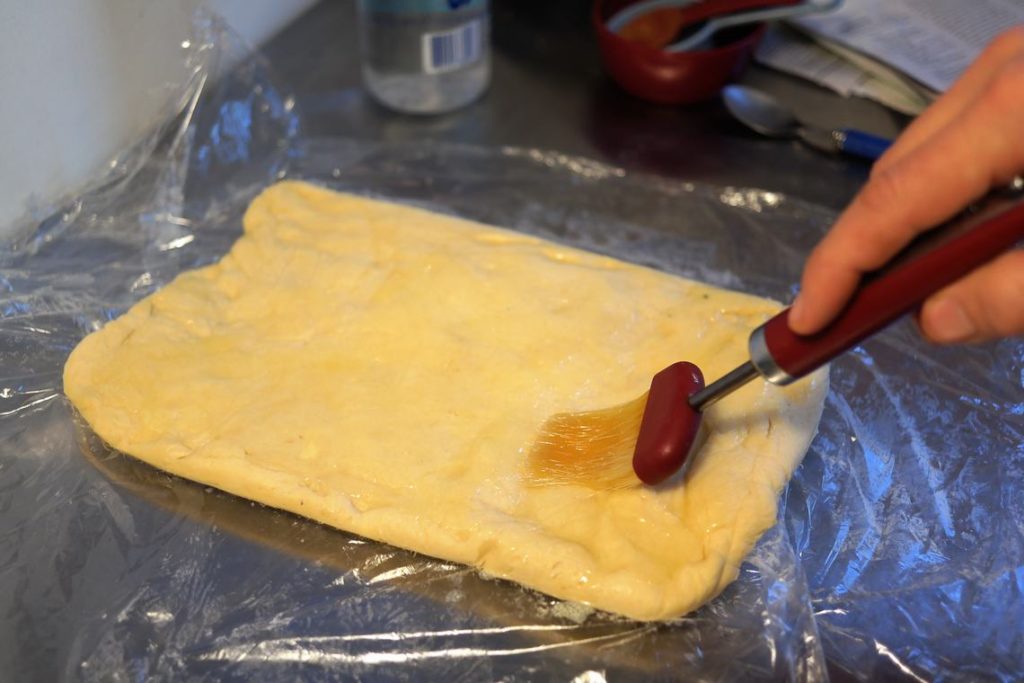 Now combine 3/4 cup of sugar with a tablespoon of cinnamon in a bowl.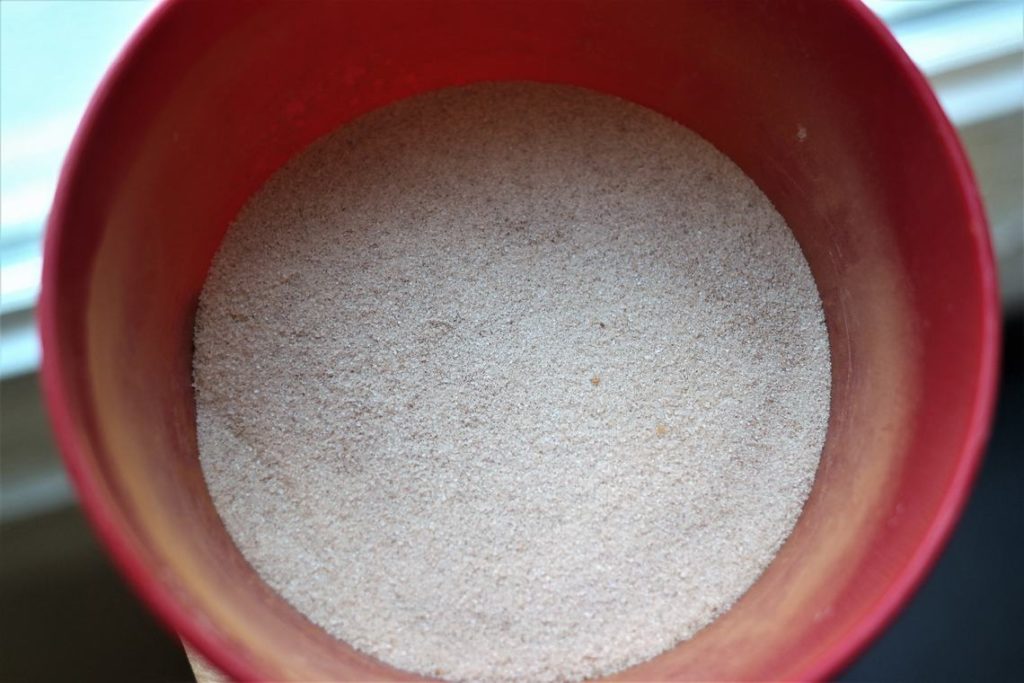 Sprinkle this mixture over the entire surface of the dough.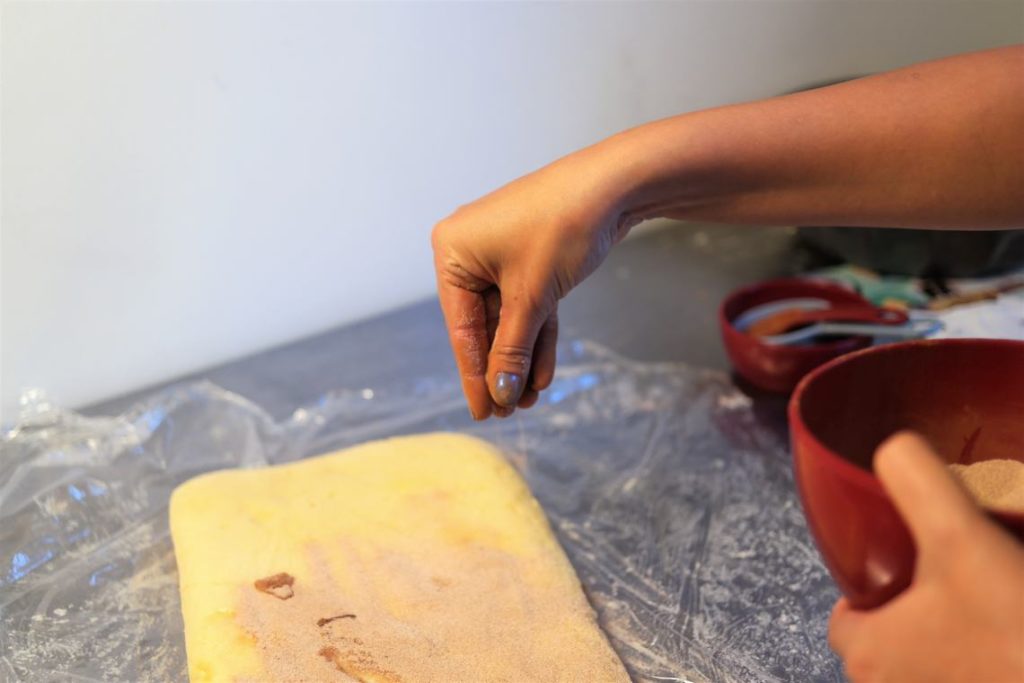 Then use a pizza cutter to slice the dough up into 12 strips …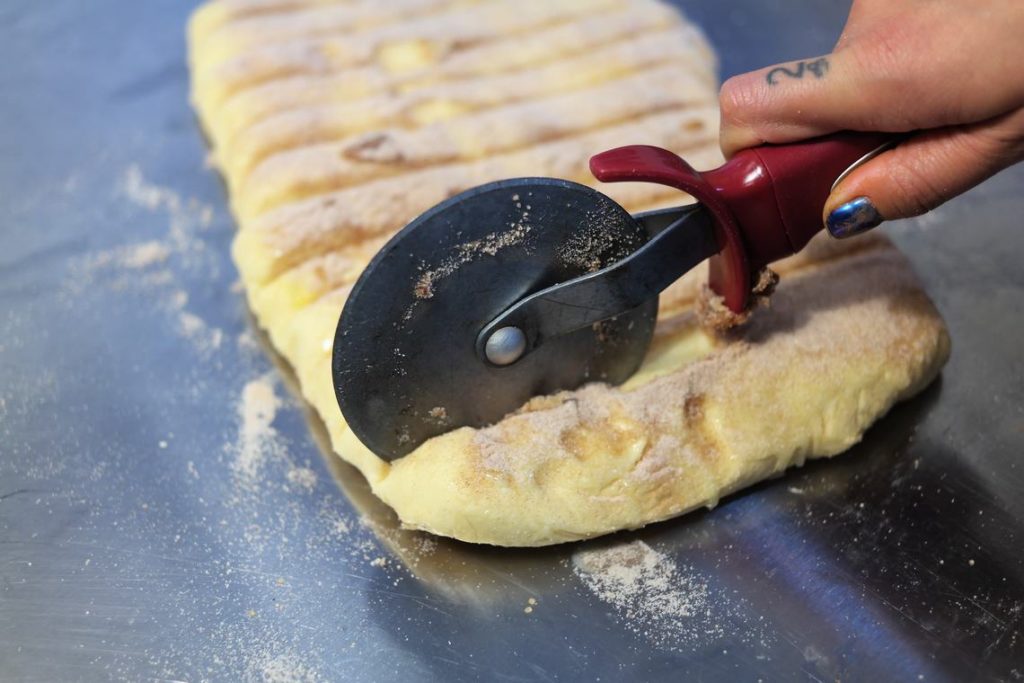 … and cut each of those strips into 6 pieces, so you have a bunch of squares.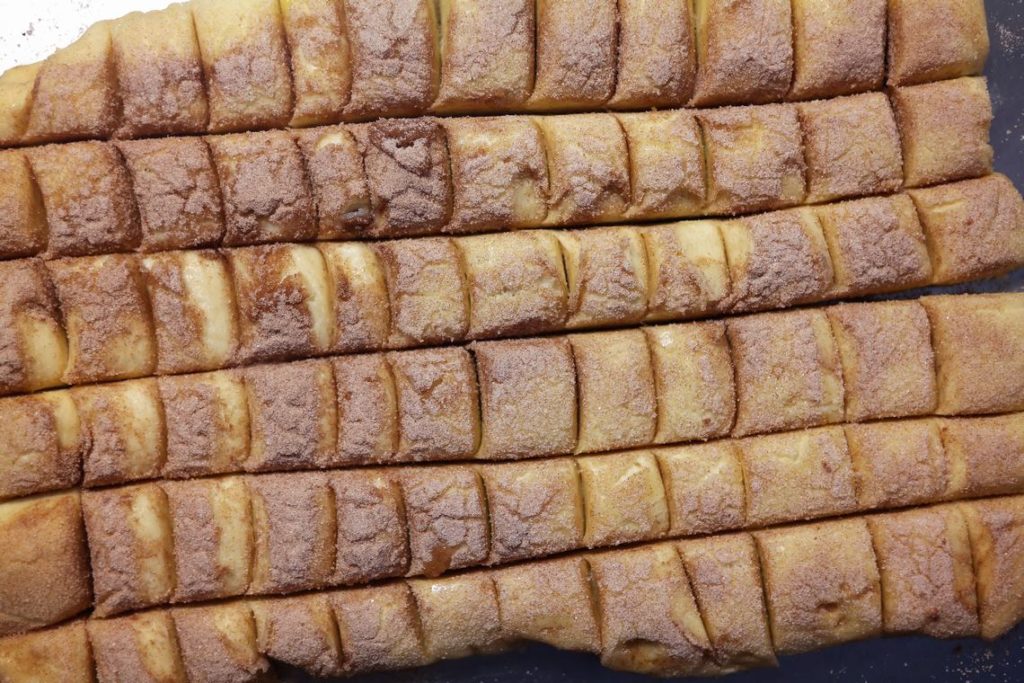 Grease your Bundt pan and sprinkle raw sugar along the inside.  Use your hands to roll each dough square into a ball, then gently place them all around the inside of the pan.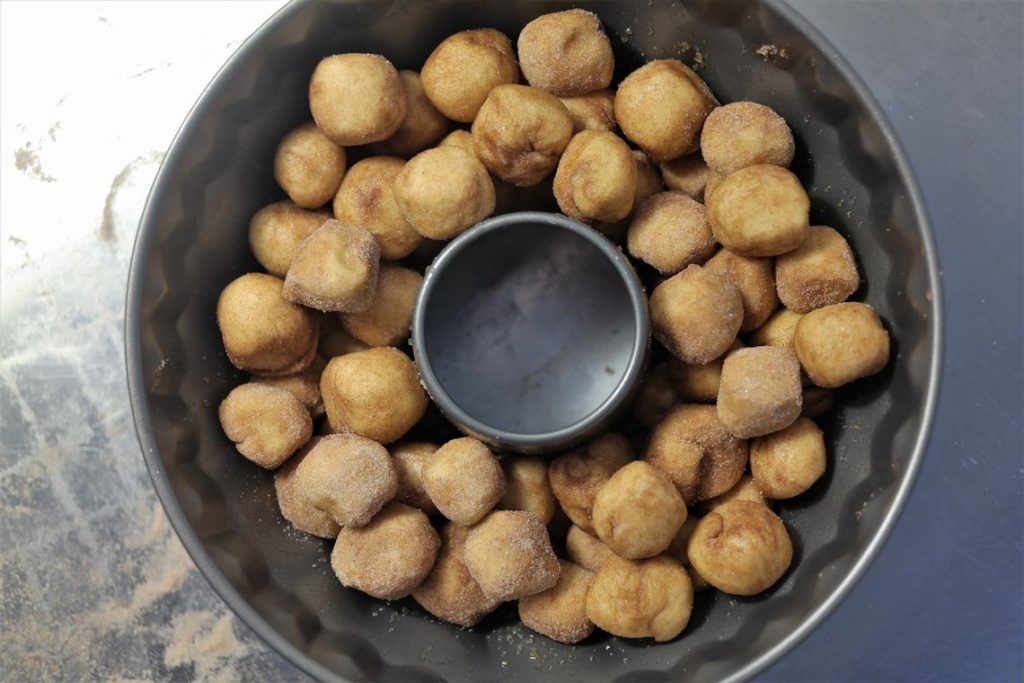 Cover the pan and let the dough rise for another 45 minutes, then bake the monkey bread at 350°F for 25-35 minutes until it's golden brown.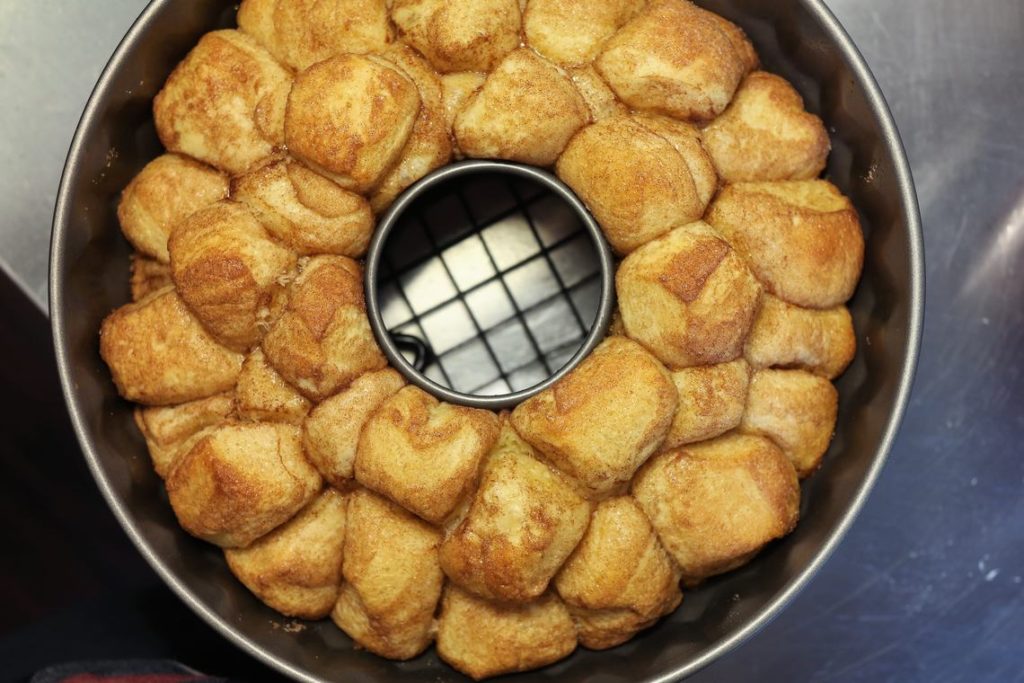 While the monkey bread is cooling, you can make the caramel:  place a cup of sugar, 1/8 teaspoon of cream of tartar, and 3 tablespoons of water in a saucepan.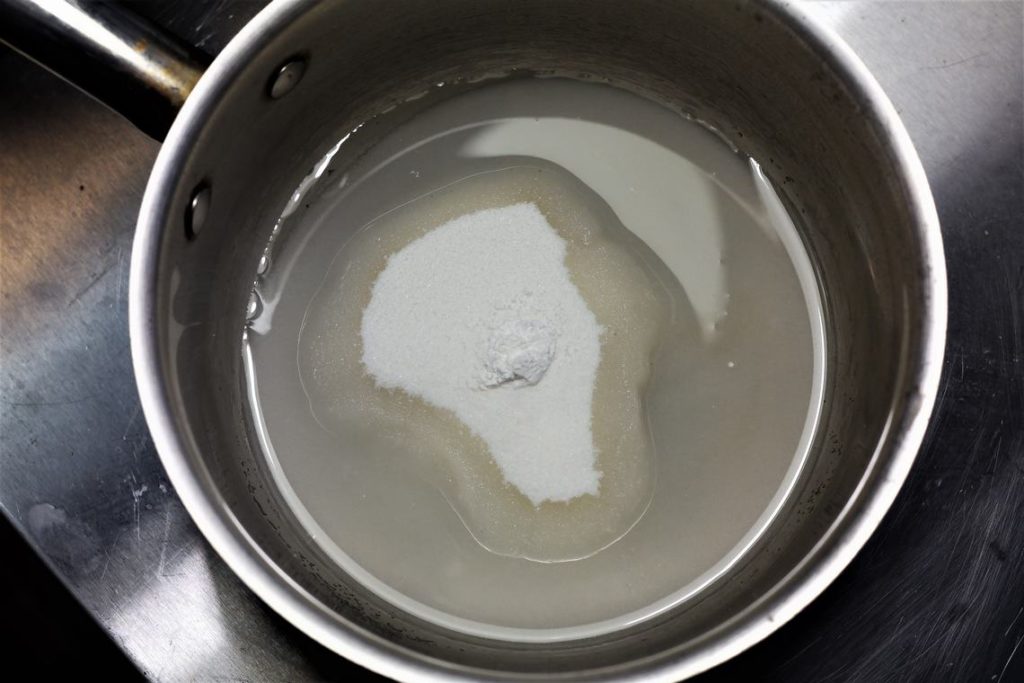 Bring these ingredients to a boil over medium heat, using a spatula to scrape down the sides of the pan, and then turn the heat down to medium-low and watch your mixture carefully.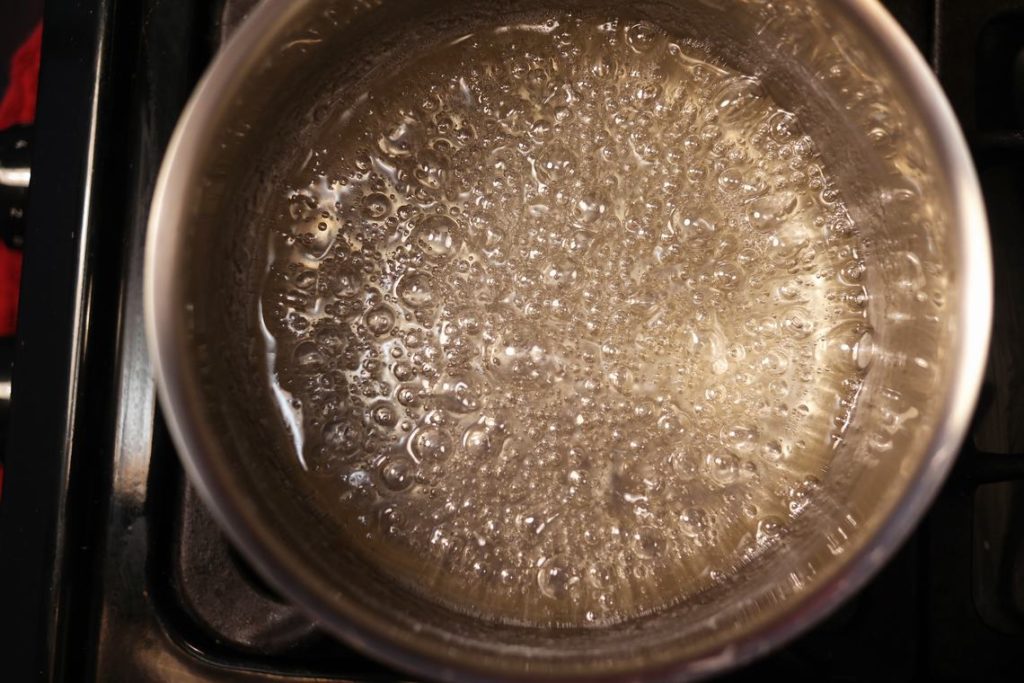 After about 4 minutes everything should start turning  golden brown.  Keep the boil going but make sure to swirl the mixture around every so often, and after another 4 minutes or so the color should darken further and a little smoke should rise up.  Take the pan off the heat when this happens and add in 4 tablespoons of butter.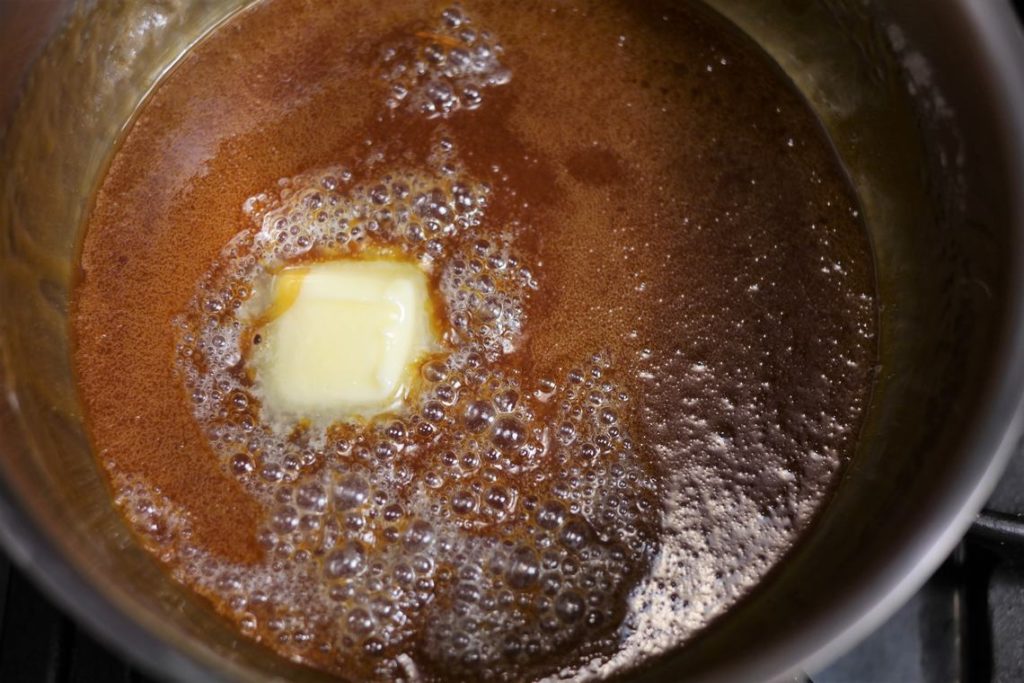 Stir constantly to fully incorporate the butter, then slowly mix in 1/2 cup of heavy cream and a pinch of salt.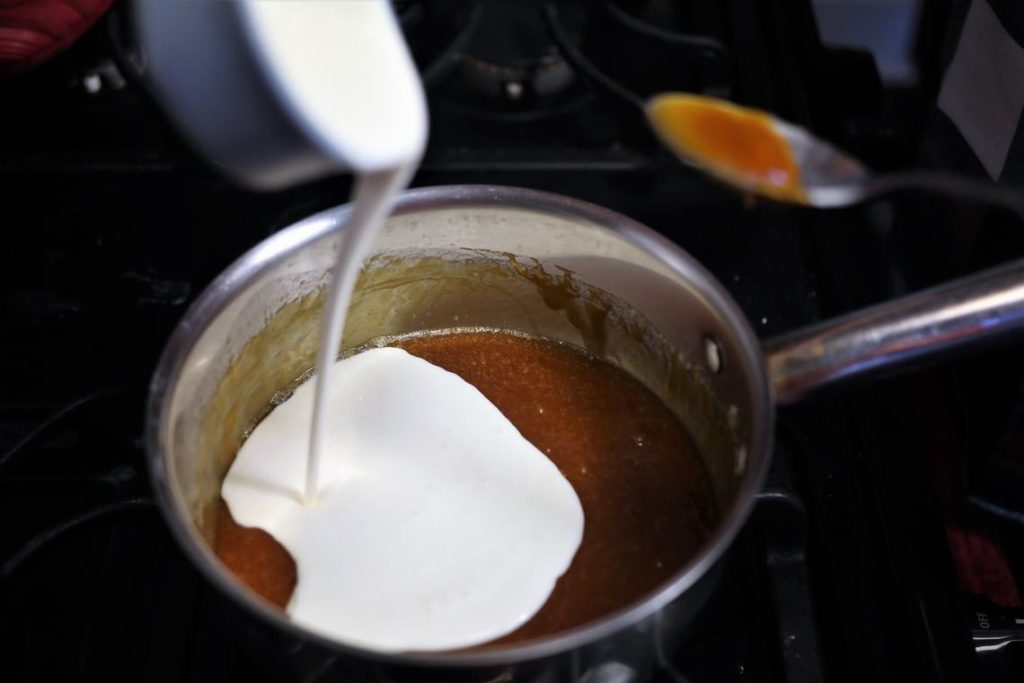 Once the caramel is ready, use a frosting spatula to gently loosen the monkey bread from its pan.  Invert it over a plate, then pour the caramel evenly over the entire surface and serve!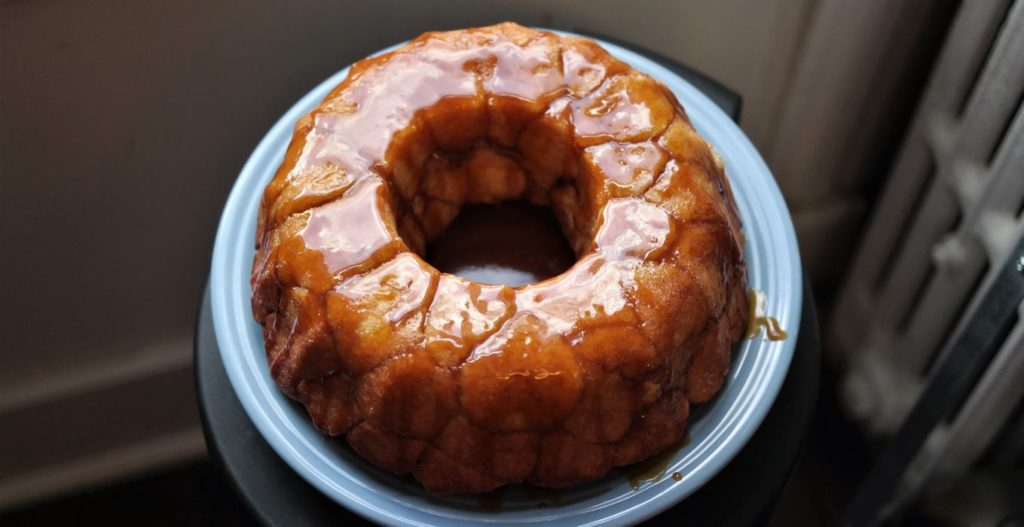 As you might imagine, everyone's going to end up with some sticky fingers when you dive into this, but it's totally worth it.  The monkey bread comes out warm, soft, and chewy, and making the caramel sauce yourself adds a nice homemade touch.  All of it comes together into a sweet and unique comfort food that's a perfect start to your day.  Supposedly Nancy Reagan had this on offer one Christmas in the White House, so if it's good enough for the presidency then it's excellent for your brunch table.