Last week we showed you an awesome soup recipe to help take the chill out of these cold winter days, and here's another!  We had a deep cold snap this weekend, yet again, so we cooked up this broccoli soup, which Cyril decided to make based on something he saw on an episode of Kitchen Nightmares.  Yes, we know you're not supposed to take inspiration from Kitchen Nightmares, but this was something Gordon Ramsay tried to show some poor, misguided restaurant owners how to make.  We put our own spin on it, and we'll show you here how to make this easy, warm, and comforting soup.
You'll need:
A large head of broccoli
Ricotta cheese
Parmesan cheese
Rosemary
Garlic
Heavy cream
First, we filled a pot with 6 cups of water and sprinkled in a tablespoon of salt, then we set it on the stove over high heat.  We cut our broccoli into florets, and once the water was boiling we added in the broccoli to cook.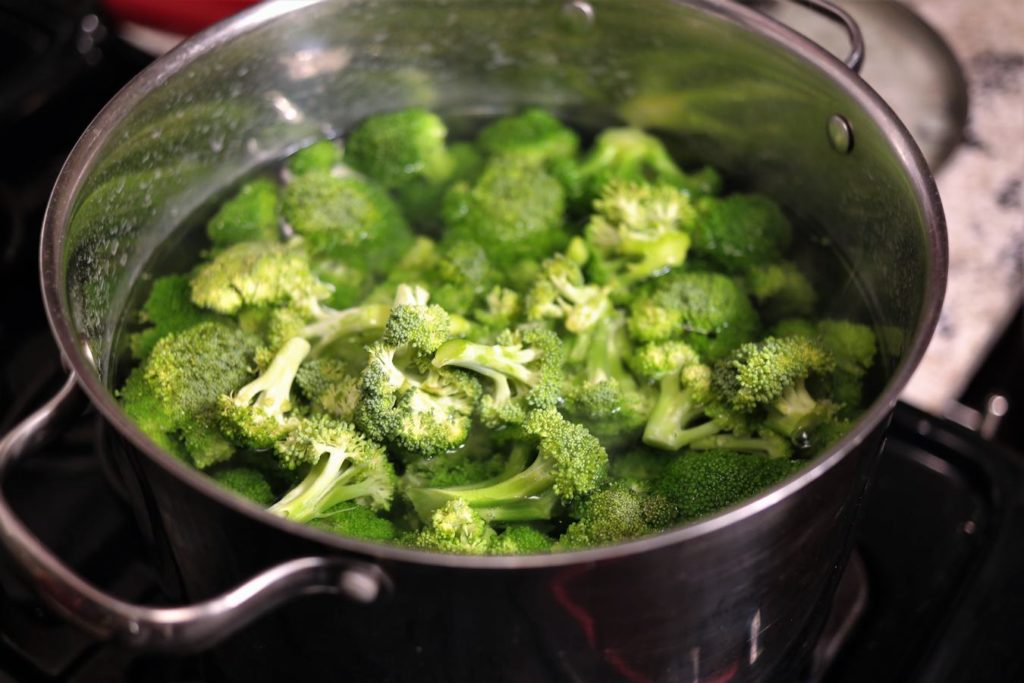 We let the broccoli boil until it was very tender, then we took the pot off the heat and used an immersion blender to turn everything into a smooth, even texture.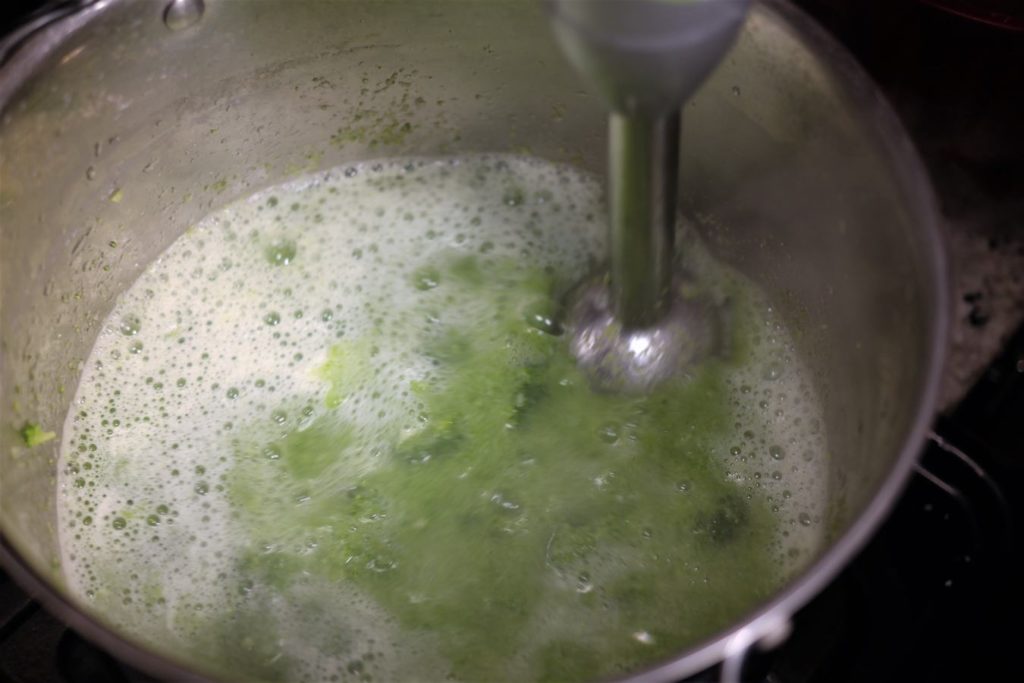 Then we mixed in 1/2 cup of heavy cream.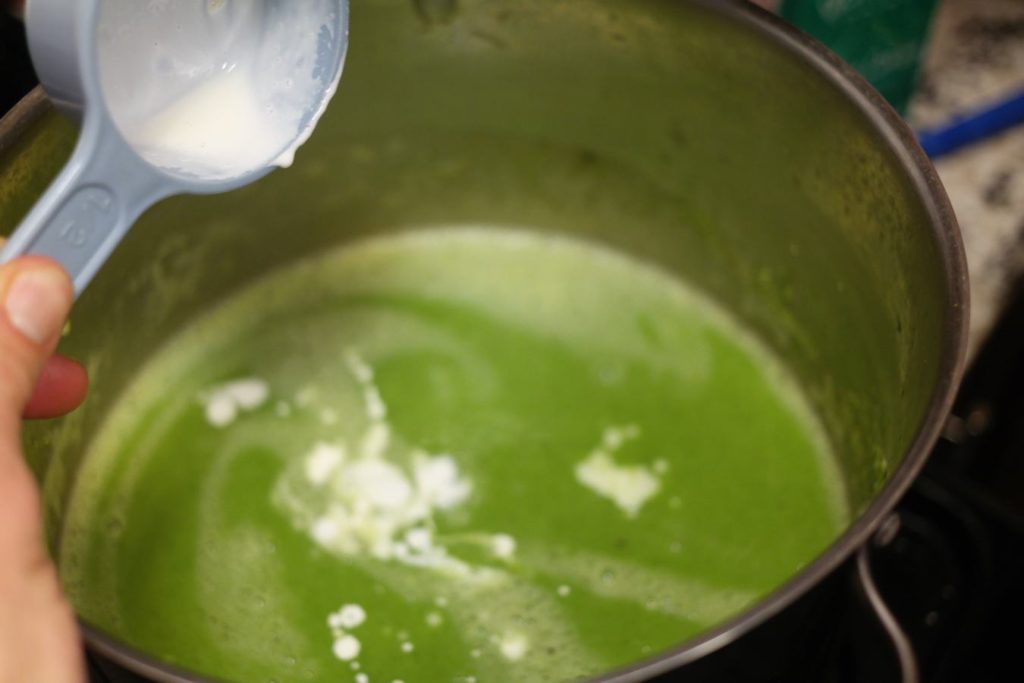 While keeping the soup on low heat to stay warm, we put 1/4 cup of olive oil into a small saucepan and added in 2 cloves of sliced garlic and a handful of rosemary leaves.  We cooked this over medium heat until the garlic started to brown a little and the rosemary turned crisp.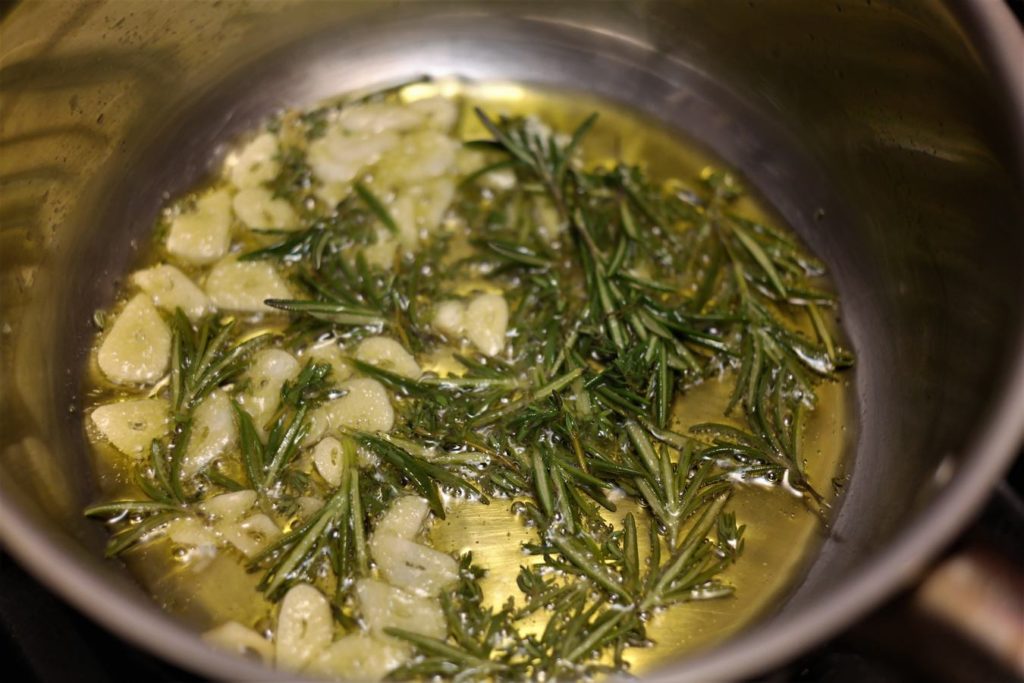 Once this was done, we set out several bowls and placed a generous scoop of ricotta cheese and a handful of grated Parmesan cheese into the bottom of each one.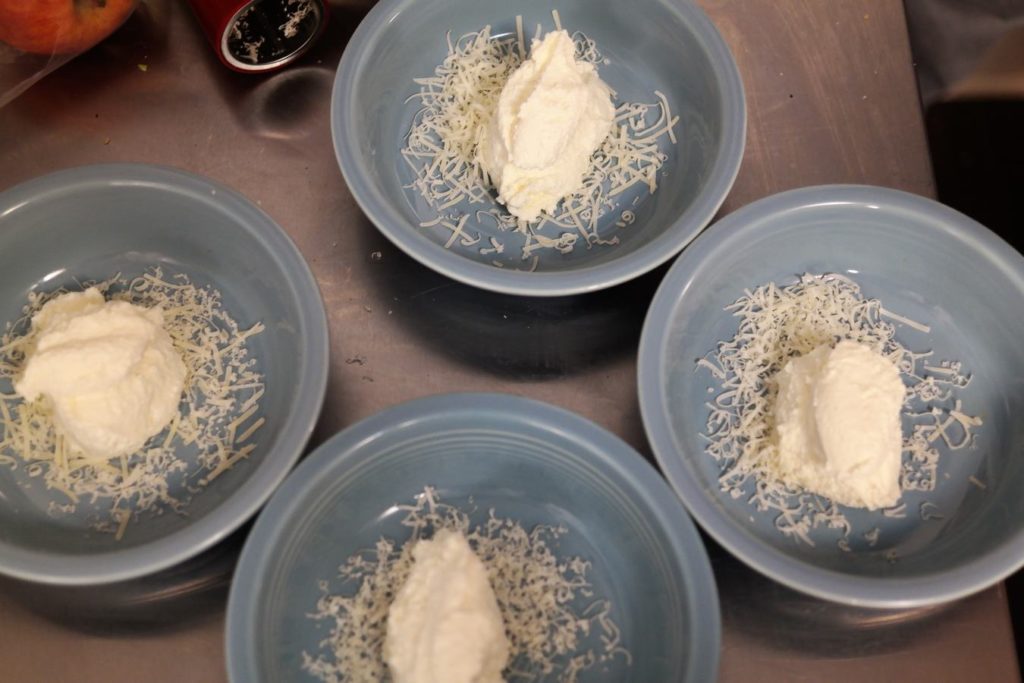 Then we ladled in the soup, sprinkled on some rosemary and garlic, and drizzled a tiny bit of extra olive oil on top.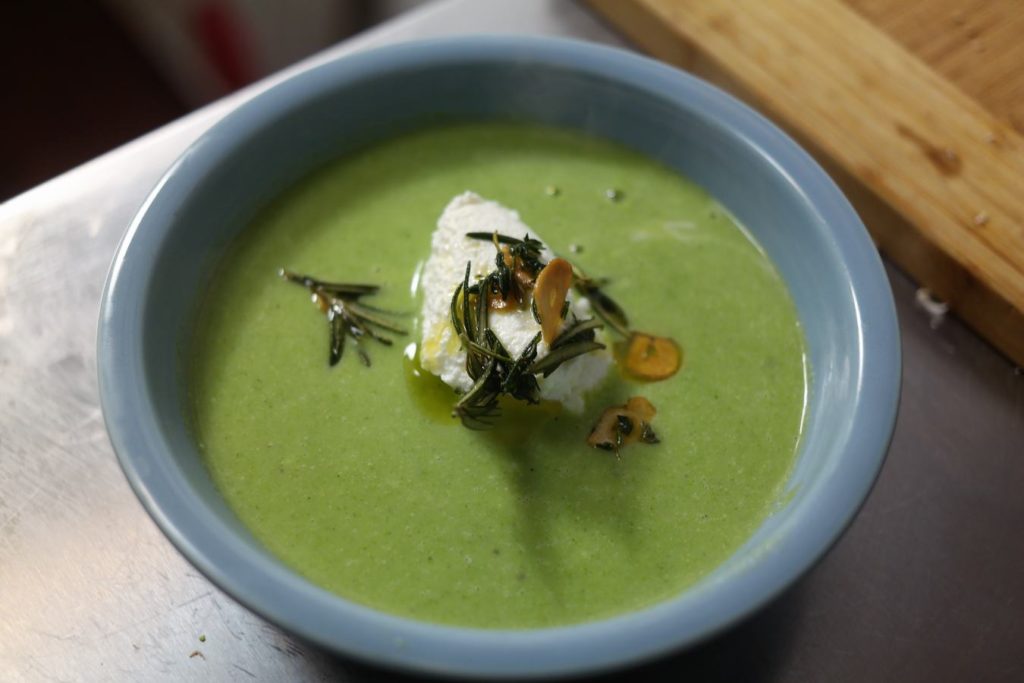 And there you have a super simple, very tasty soup!  Using ricotta and parmesan cheese gives it a different taste than what you usually see in broccoli soups, and the rosemary and garlic on top add in some extra flavors.  It only takes about 20 minutes to make this soup from start to finish, and it's perfect for trying to ward off the cold and nourish yourself with a light, creamy, veggie-based dish.  We hope this soup, as well as some of the others we've made, helps you get through this long winter.