Yeah, we know that's a weird name for a recipe, but we weren't really sure what else to call this.  You can see that it's a pasta-based dish, but you cook the pasta in the same way that you would risotto.  It might sound a little weird, and indeed we were skeptical – would pasta with no sauce, cooked in broth, truly taste good?  Fear not, this was delicious!  We were inspired by this recipe in Bon Appétit, but we made some alterations:  we used a different pasta (because our grocery store was out of ditalini), we chose spinach instead of other greens and we added it in to cook rather than serving it raw on the side, and we made just one substitution so that we'd have a vegetarian recipe.  We think you'll like what we came up with here.
To make this, you'll need:
A pound of small-shaped pasta – we used small shells but you can also try this with ditalini or elbow macaroni
Butter
An onion
White wine
A package of fresh baby spinach
Parmesan cheese
Start by finely dicing your onion and sautéing it over medium heat in 2 tablespoons of butter and 2 tablespoons of olive oil until it browns.  While the onion is cooking, boil 6 cups of water and dissolve in 6 Massel 7's bouillon cubes to make a broth.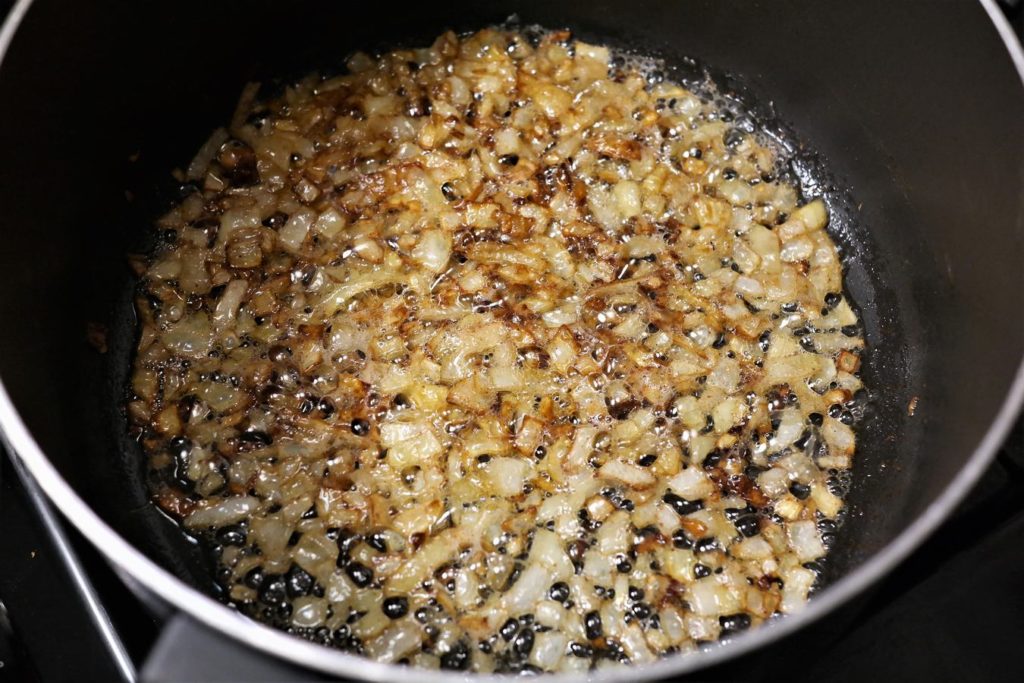 Then add in a cup of white wine and bring everything to a boil.  Cook this for about 10 minutes, until the wine is reduced by half.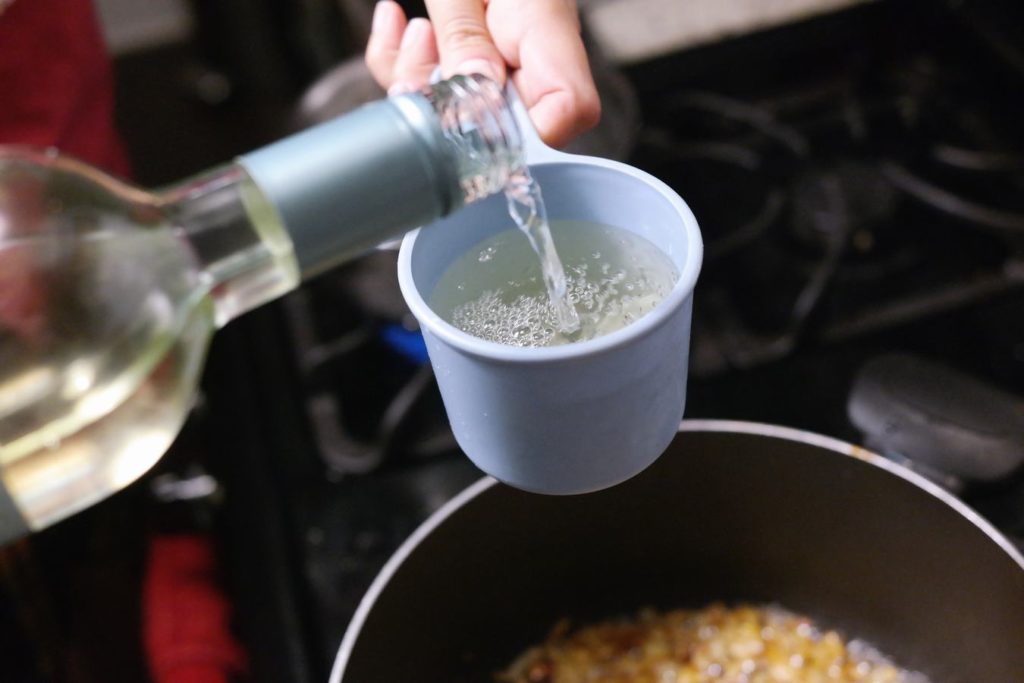 Stir in your box of pasta, along with 2 cups of broth.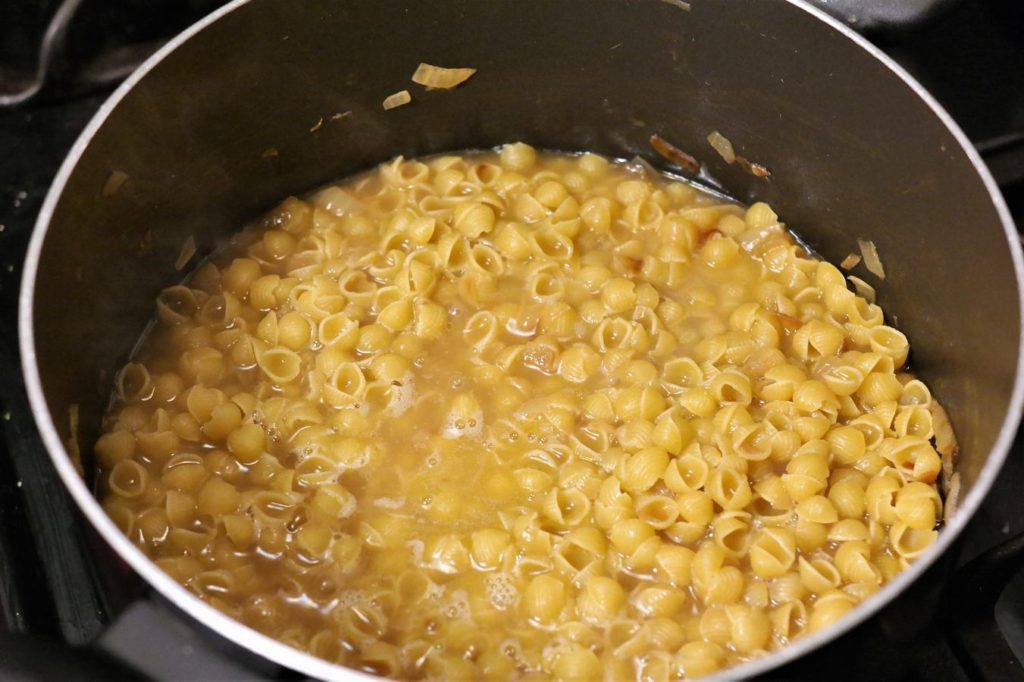 Now you're going to need to keep an eye on this for the next 25 minutes or so:  as the broth gets absorbed by the pasta, pour in more, one cup at a time, and stir well.  Eventually you'll have added in all of the broth and the pasta will have soaked it up and be al dente.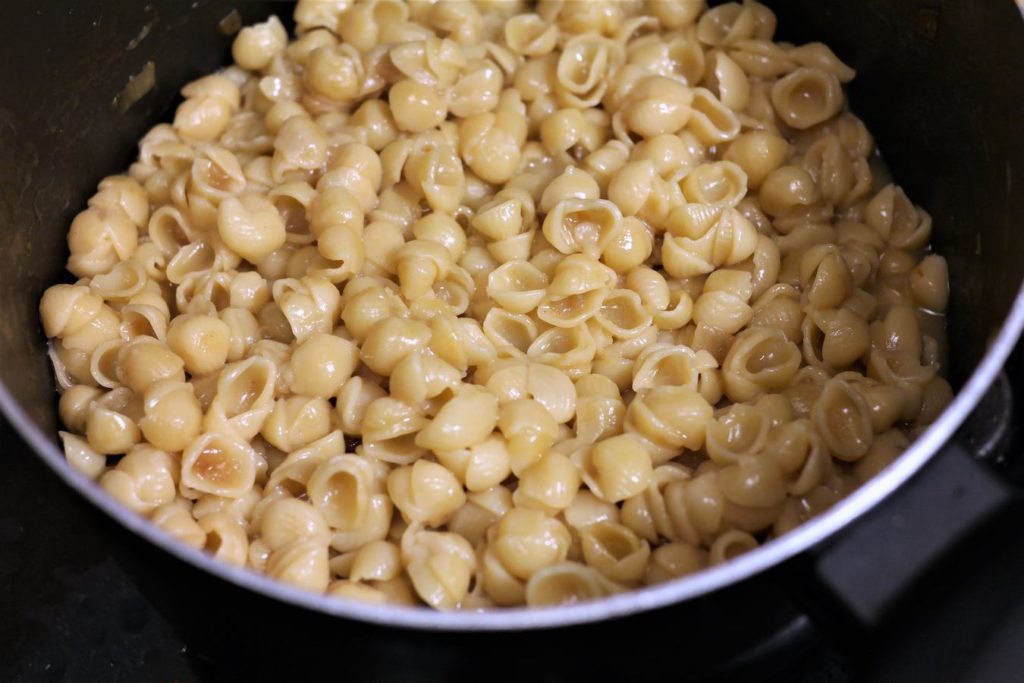 Now add in the entire package of spinach and stir until the spinach is wilted and distributed throughout the pasta.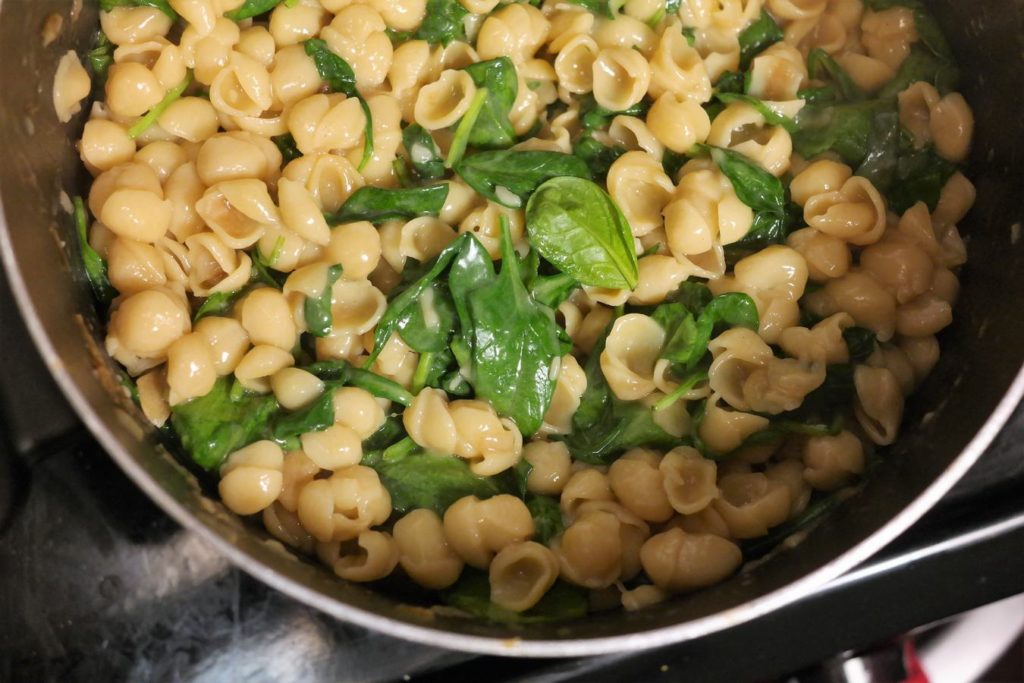 Grate out 1/2 cup of Parmesan cheese and stir this in until the cheese is melted and everything is creamy.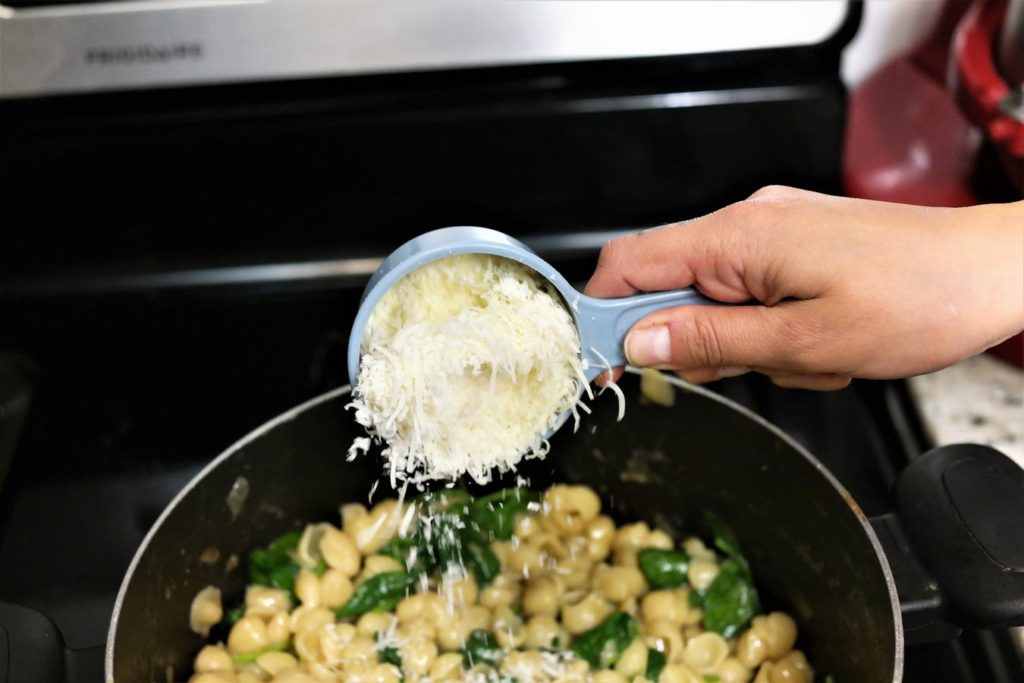 Now dish out your faux-sotto, sprinkle some extra Parmesan and a little pepper on top, and serve!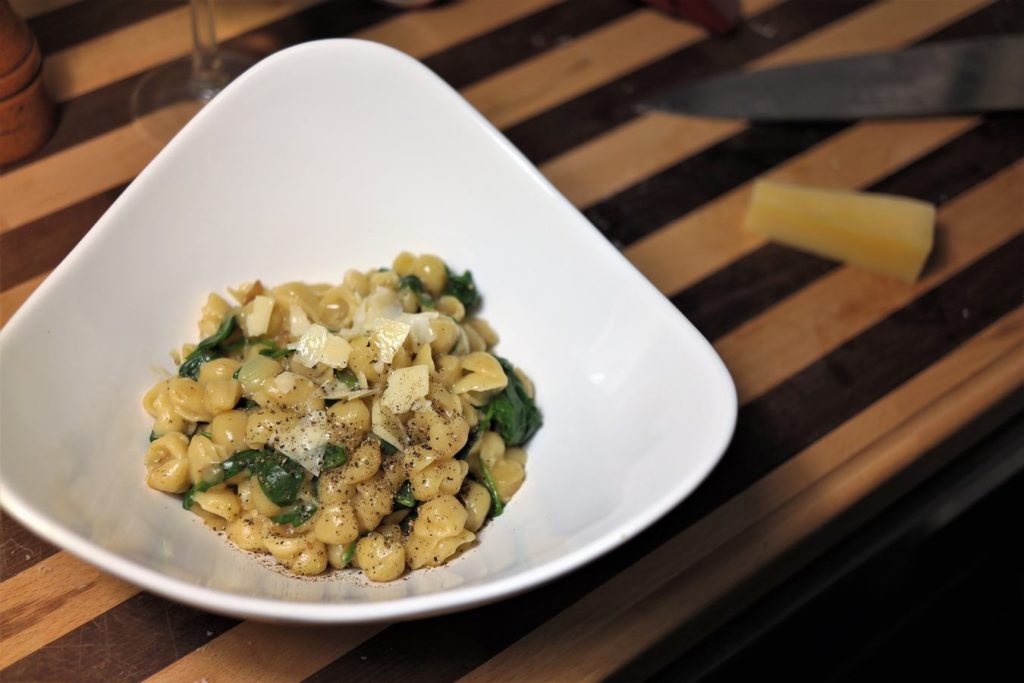 We really loved this – the broth gives such a nice flavor to the pasta that you don't miss it not having any sauce.  The cooked spinach mingled nicely with the pasta, and the cheese brought it all together and made everything super creamy.  It's not difficult to make either, although you do have to babysit the pasta a little bit while it's marinating in the broth.  Overall, this is a unique take on pasta and we're sure that you'll be surprised and delighted by the way it comes out.