We recently got the chance to take a tasting-and-shopping tour of the Arthur Avenue area of the Bronx, which is sometimes called New York's "other Little Italy".  There's tons of small family-owned stores there that sell Italian meats, cheeses, breads, desserts – and pasta.  One place we stopped was Borgatti's, which sells homemade fresh pasta that they measure out and cut right in front of you.  We got two pounds of fettuccine there:  one plain and one spinach.  Then when we brought the pasta home, we decided to come up with some great new recipes for it.  Here's our first one (and you can find our other fresh pasta recipe here).
Fra diavolo is a term for a spicy tomato sauce used in Italian cooking (it literally means "devil monk", which is a little concerning).  We thought this sauce might be good on our fresh fettuccine, but usually you find fra diavolo paired with a seafood-based pasta.  We were inspired to try to find a vegetarian alternative, and we settled on oyster mushrooms because they have kind of the same texture as clams.  As a bonus, if you use egg-free dried pasta this recipe becomes vegan.
To make this (and you can use any kind of noodles, fresh or dried), you'll need:
A pound of pasta
An onion
A 28-ounce can of crushed tomatoes
20 ounces of oyster mushrooms
Red pepper flakes
Italian parsley
First, you need to prepare your pasta.  If you're using fresh noodles like we did, know that they cook a little differently than dried pasta:  you'll want to put a few pinches of salt and a little bit of olive oil (but no more than a tablespoon) in your water before bringing it to a boil.  Then place the fettuccine in the water and move it around with a pair of tongs to let it un-clump.  The pasta will be al dente after only about 4 minutes – drain it and set it aside.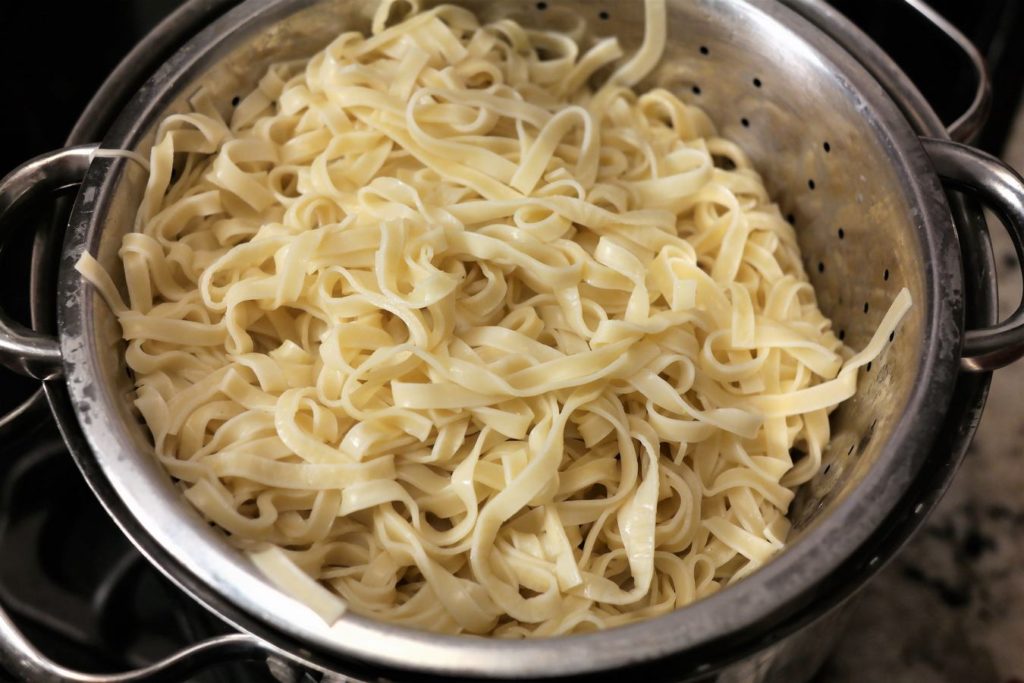 Next, place all of your oyster mushrooms in a large saucepan with 2 tablespoons of olive oil over medium-high heat.  Sprinkle red pepper flakes over the mushrooms, adding more or less depending on how spicy you want this pasta to be.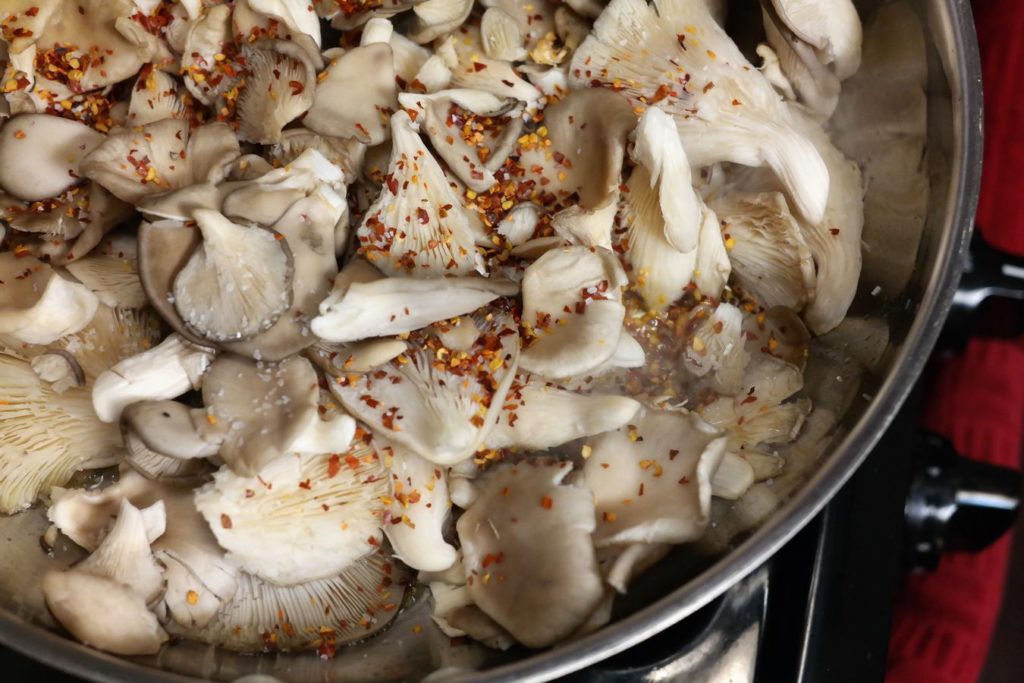 Cook the mushrooms until they soften and reduce by about half, then scoop these out of the pan and set them aside too.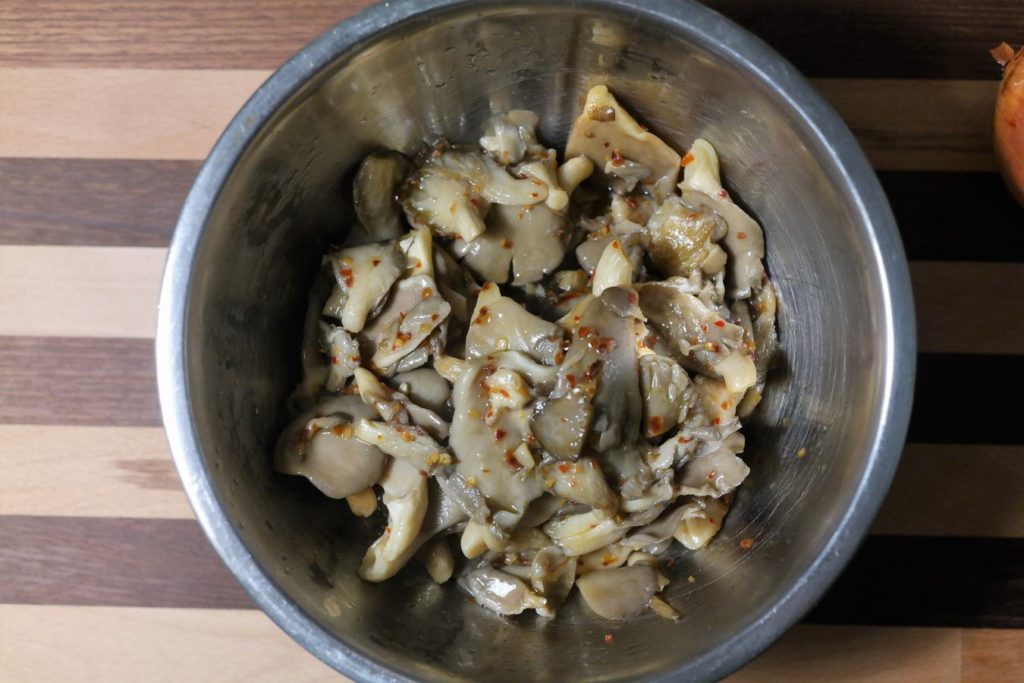 Now finely dice your onion and place it in the same pan with 1-2 more tablespoons of olive oil.  Once the onion has very slightly browned, pour the entire can of crushed tomatoes in.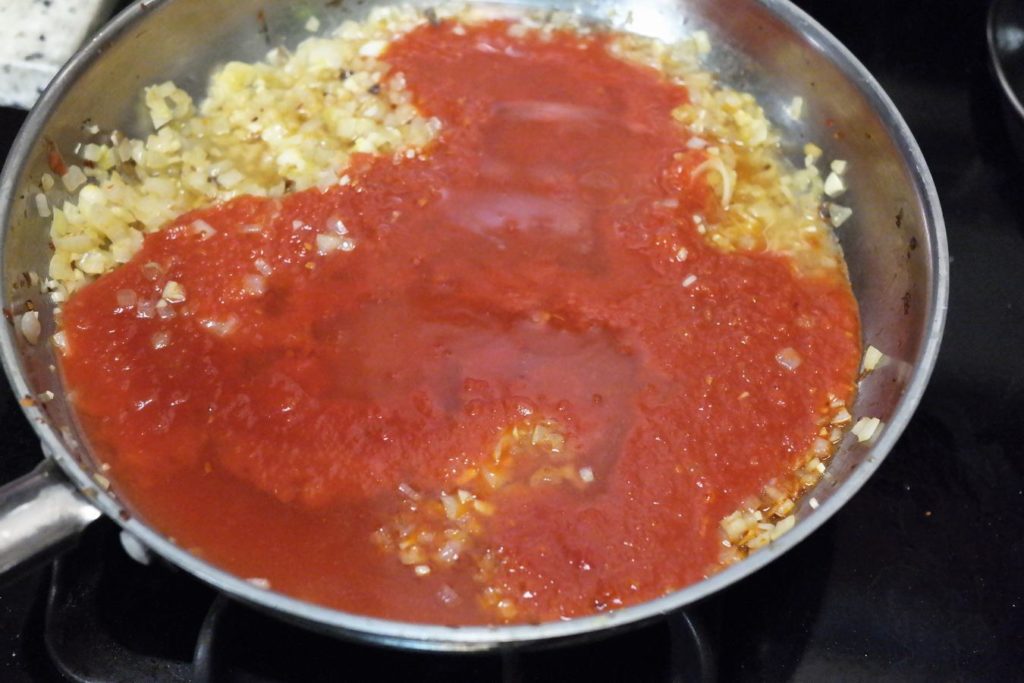 Mix the onion and tomatoes together and let the mixture come to a boil.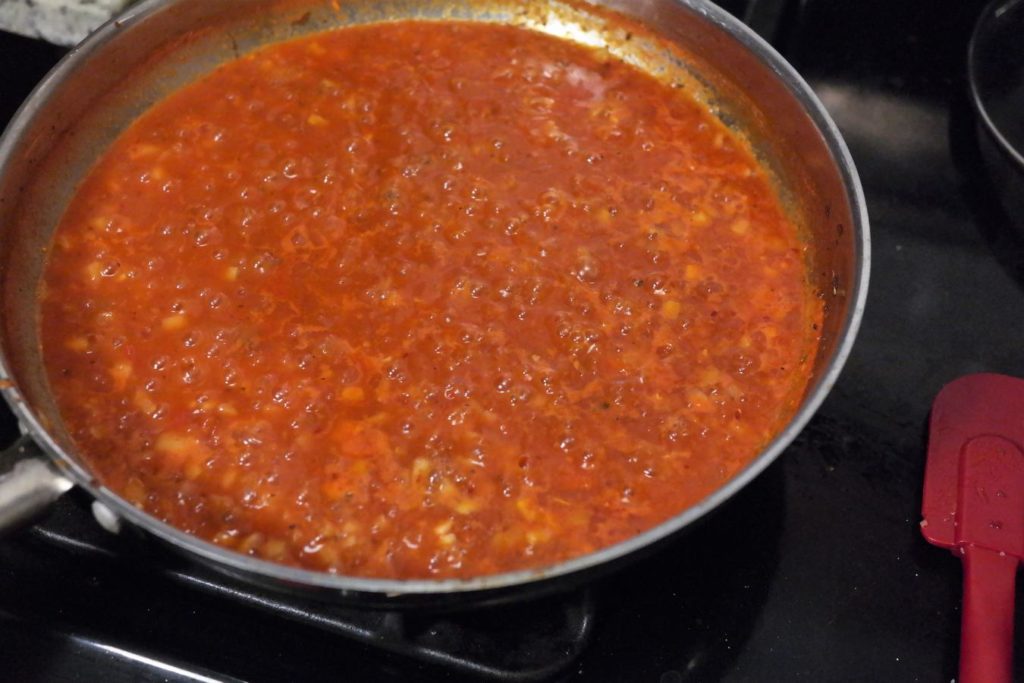 Then stir in the mushrooms and take the sauce off the heat.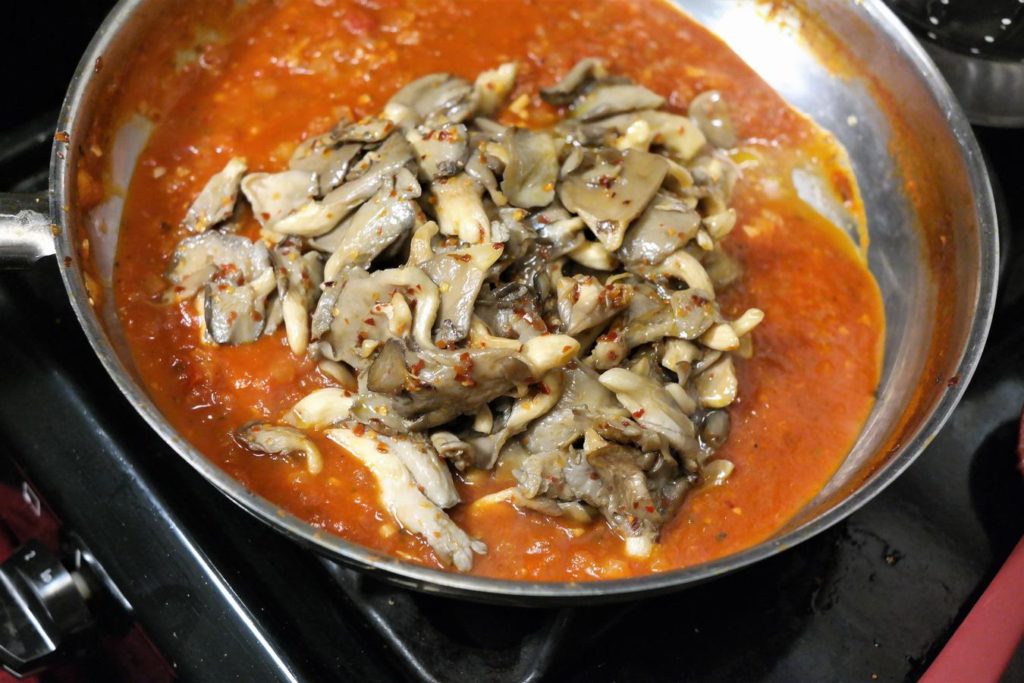 Mix in your pasta and top everything with some diced parsley, and then you have your fra diavolo!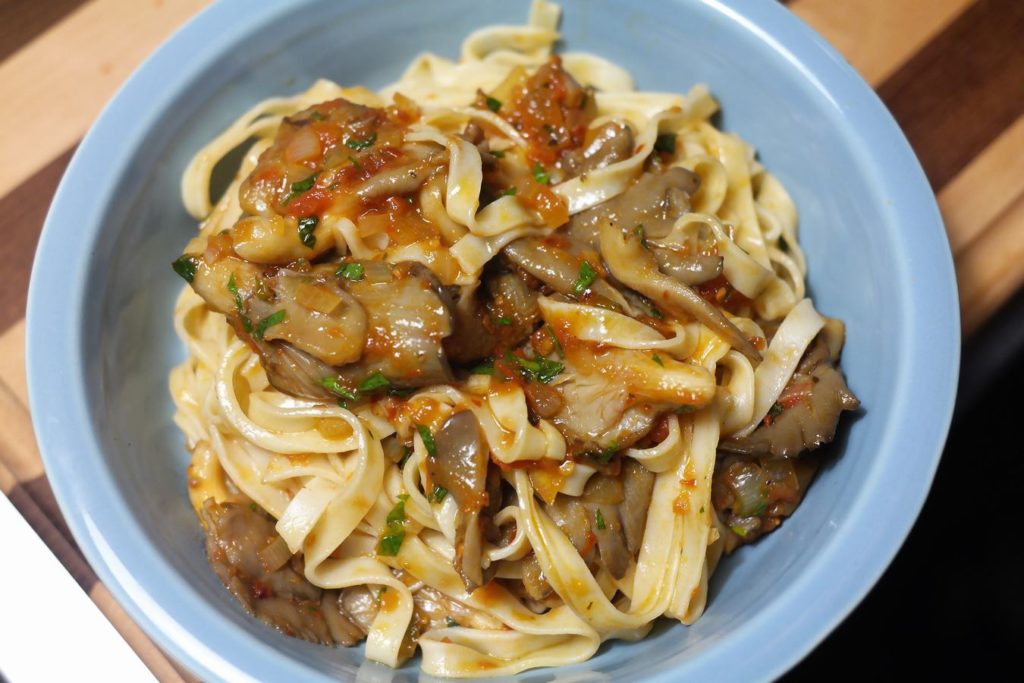 We loved how well this sauce went with the fresh noodles:  the tomato sauce is nice and spicy, and the mushrooms are a great texture for pairing with the fettuccine and the fieriness of this sauce.  We think using oyster mushrooms, with their thin shape and smooth feel, were an especially great substitute for seafood in this fra diavolo.  This is a great addition to your vegetarian pasta repertoire, even if devil monks aren't really you're thing.