In our last post, we showed you an amazing vegan version of fra diavolo sauce we cooked up using some fresh pasta we bought in the Bronx.  Well, we actually had another pound of pasta we got from that same store – a spinach fettuccine – and we had to figure out what to make with it.  Cyril had a brilliant idea:  why not combine spinach with … more spinach?  This is the result – it turned out great, and not at all too spinach-y.  You can make this sauce with any type of noodle, really, but we think a spinach pasta goes best with our sauce.
To make it, you'll need:
A pound of spinach pasta (or any other type of pasta)
Butter
Flour
Fontina cheese
Heavy cream
A 6-ounce bag of baby spinach
First, you'll need to cook your pasta.  If you're using fresh pasta, like we did, sprinkle a few pinches of salt and about a teaspoon of olive oil in a pot of water and let it boil.  Then gently place in your pasta, use tongs to break the noodles up, and let it cook for only 4-5 minutes.  Drain the pasta and set it aside for now.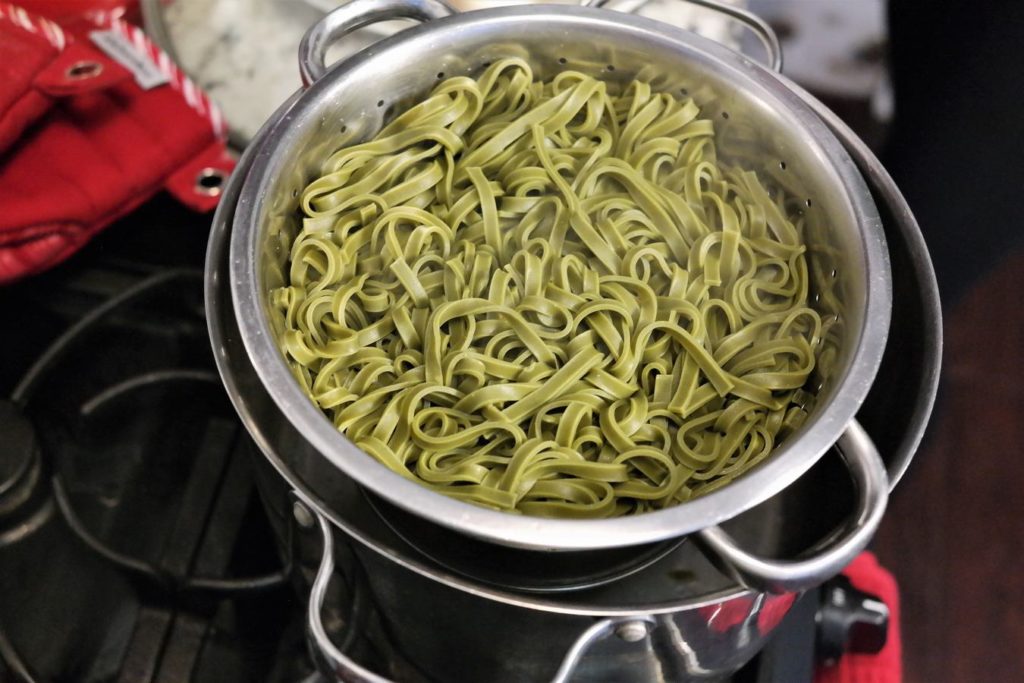 Next, heat 2 tablespoons of olive oil in a large pan over medium heat and add in all of the spinach.  Cook it, stirring it around every so often, until the spinach is wilted.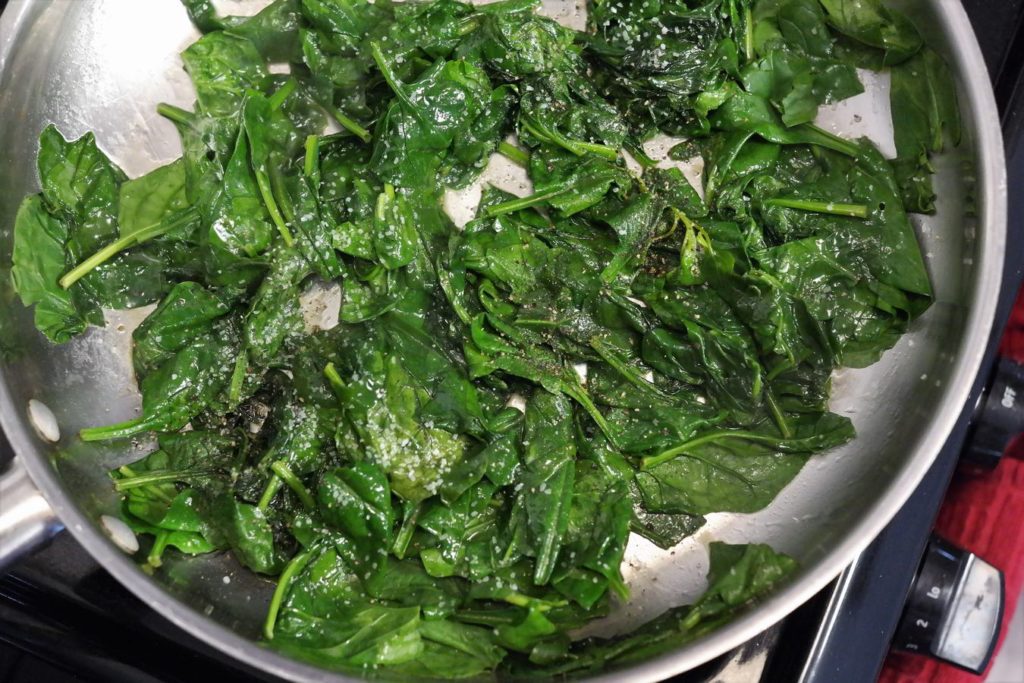 Add in a cup cream and let everything simmer for about 4 minutes.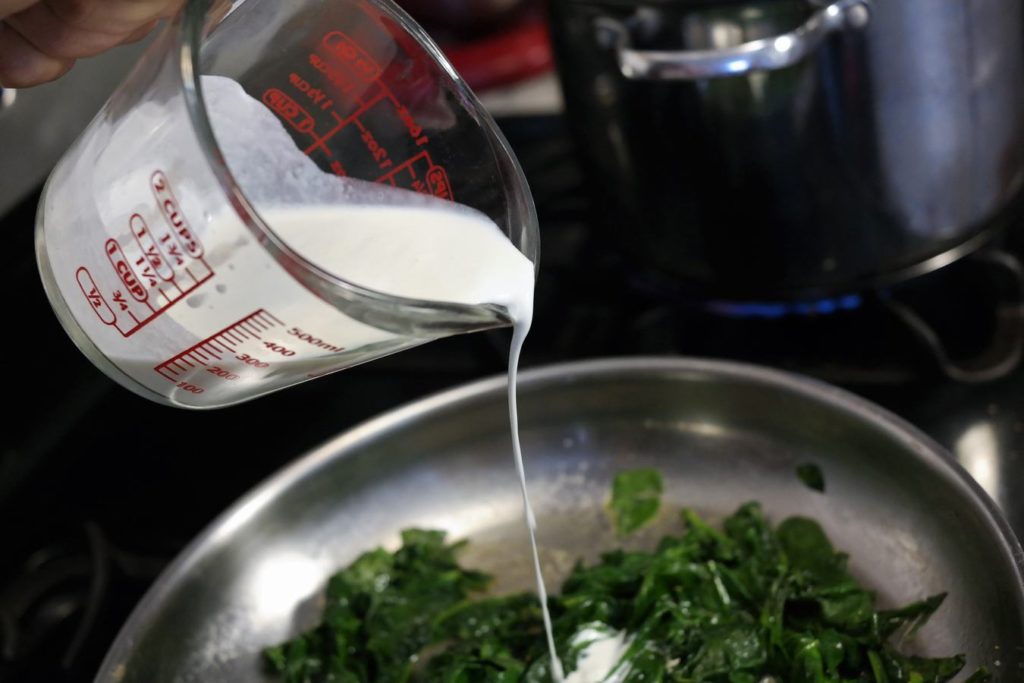 Then carefully tip the entire contents of the pan into a blender and pulse everything together until you have a well-mixed puree.  Leave this in the blender for now.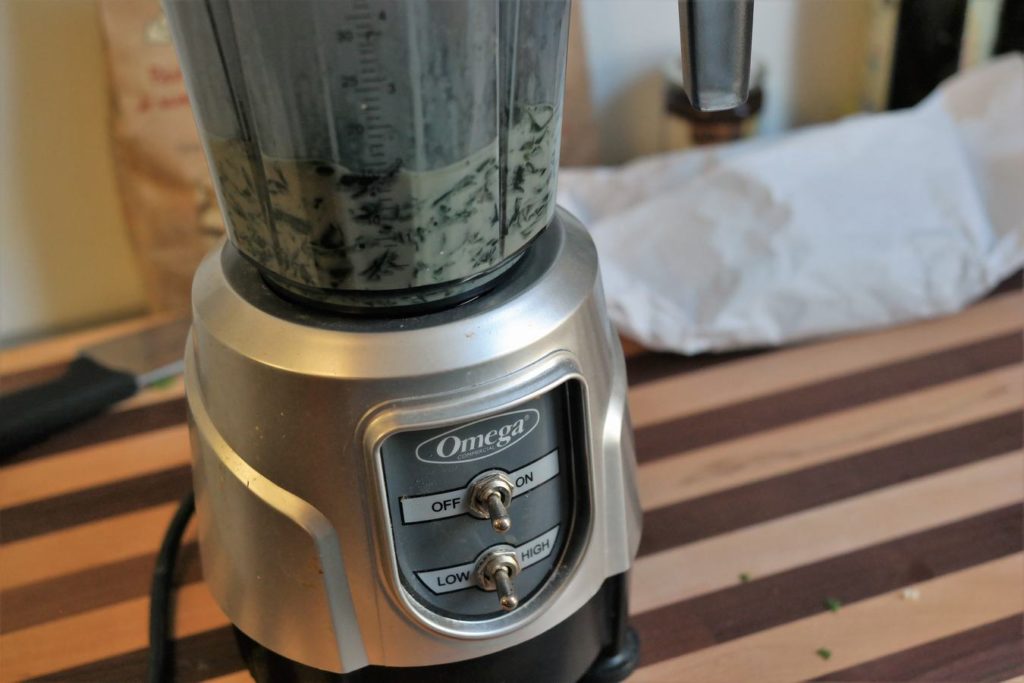 In your same saucepan, melt 4 tablespoons of butter over medium heat and whisk in a tablespoon of flour.  Cook this mixture until the flour just begins to brown.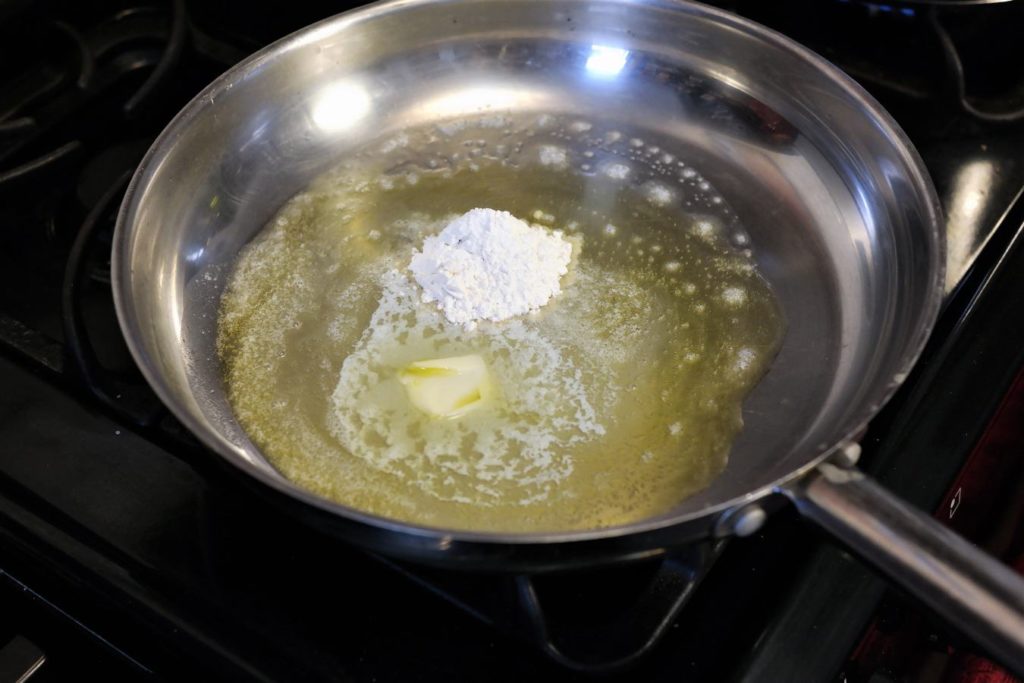 Pour the spinach puree back into the pan, along with 4 ounces of shredded Fontina cheese.  Stir everything together until your have a smooth sauce.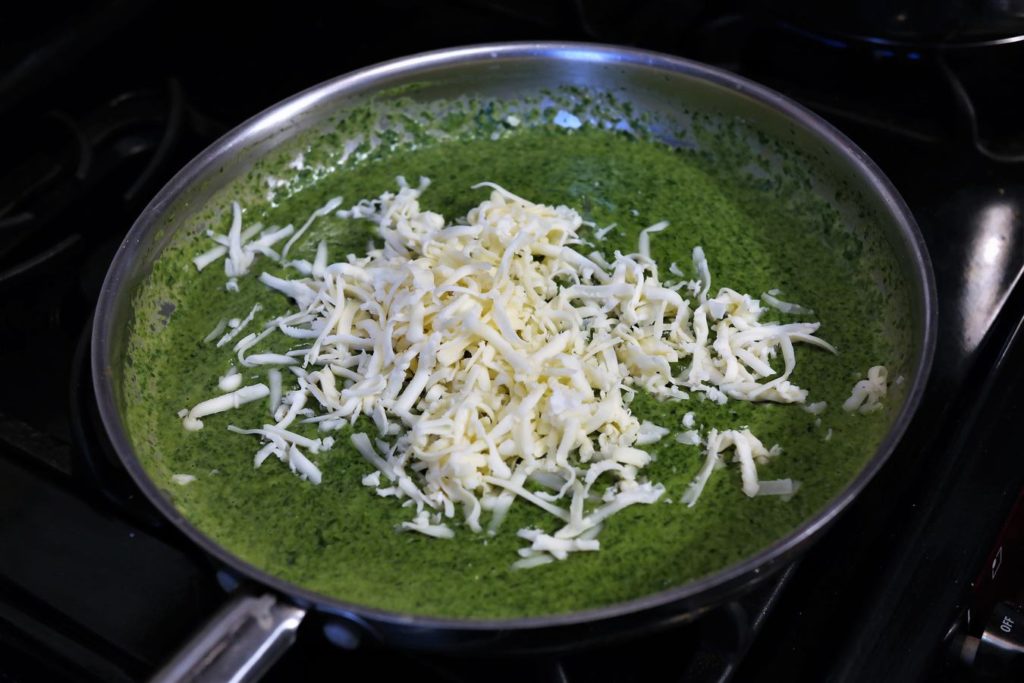 Then add in your pasta and mix the sauce well until it evenly coats your noodles.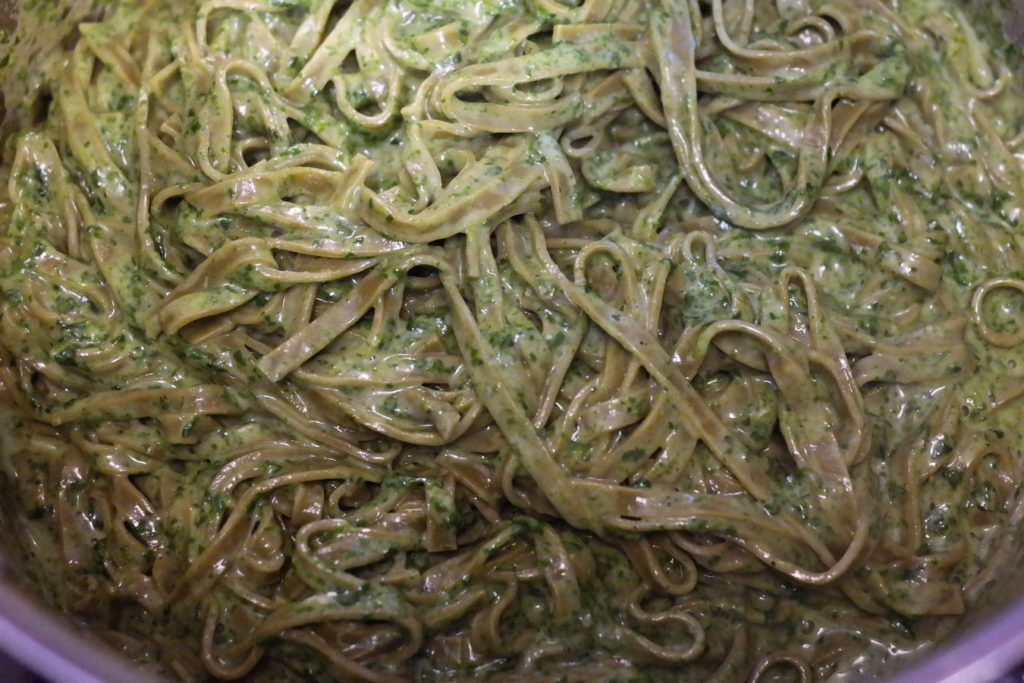 And enjoy!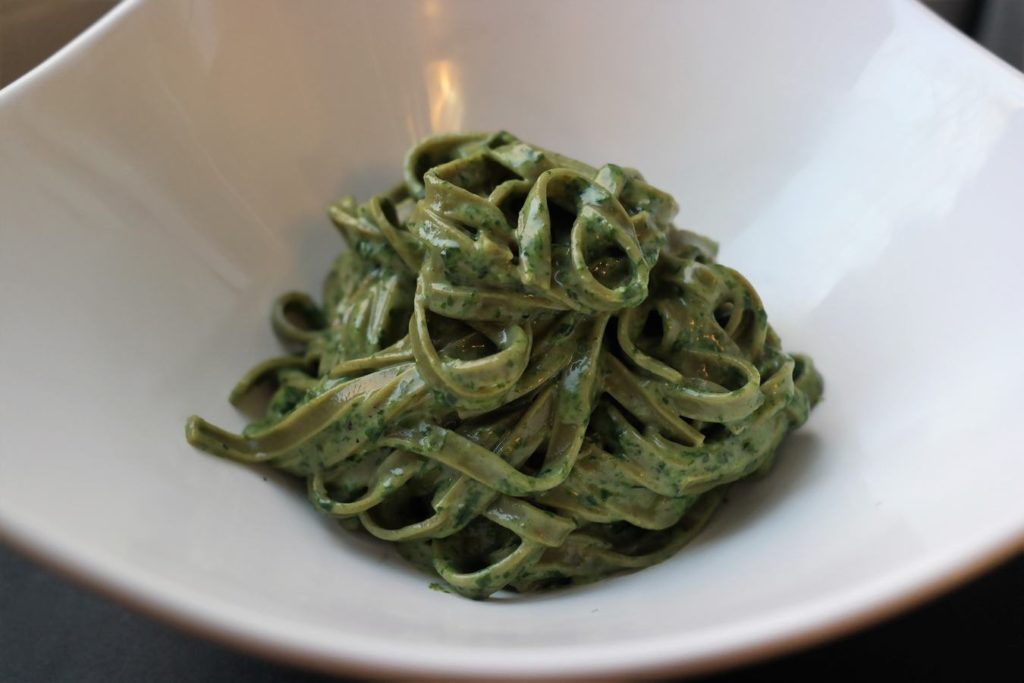 We think this is a really great spinach sauce – the cheese and cream make it nice and rich, and pureeing the spinach with the cream gives it a good, smooth consistency.  We recommend making this with spinach pasta, because this really adds to the flavors of this dish, but our spinach sauce really can go well with any type of noodle.  Whatever you choose to do, this pasta is an excellent way to get your greens in!