It's been a few weeks, but here we are again showing you some fabulous food we've had recently in New York.  This time around, all the restaurants we've visited have been in Manhattan, but they represent some really diverse cuisines:  we've got here a vegetarian-friendly steak place, an unusual Italian eatery, and a shop serving up some really creative sandwiches.  Check out some of this cool food, but be warned that there is some meat involved here.
First up:  Butcher & Banker, a fancy new steakhouse in midtown that's located in an old bank vault under the New Yorker Hotel.  It's a really cool space, and you can eat inside the vault if you want.  Cyril, being an unrepentant omnivore, loved this place, but Miriam did too because it makes an effort to accommodate those of us who don't meat.  Because of this, we were able to get some vegetarian appetizers, like this tomato and mozzarella salad: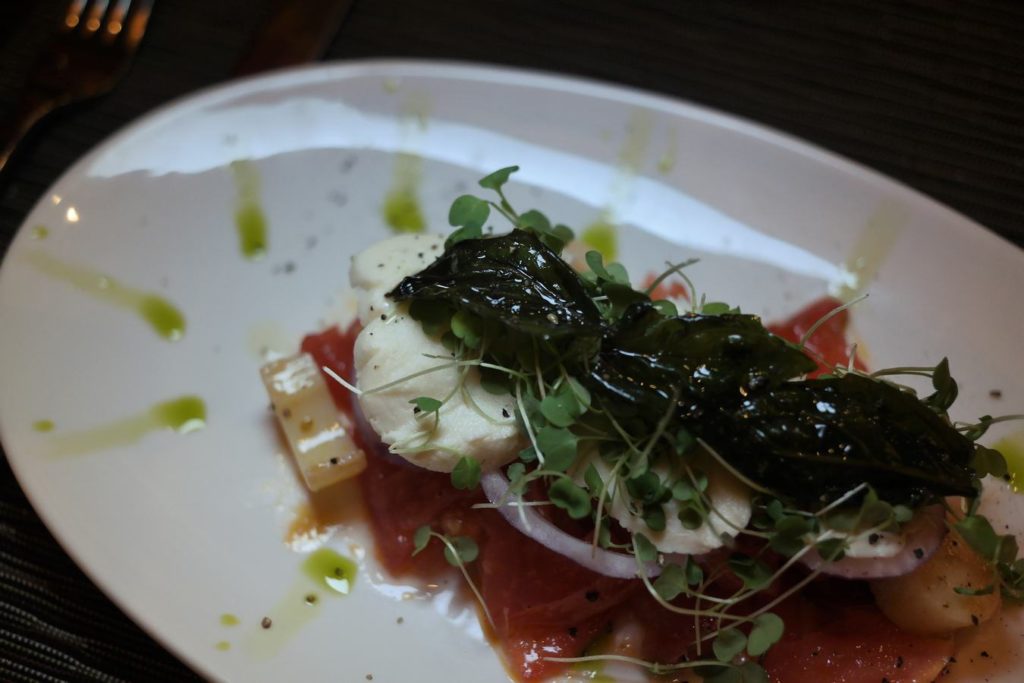 And this mac and cheese, made with cheddar and slices of raclette on top: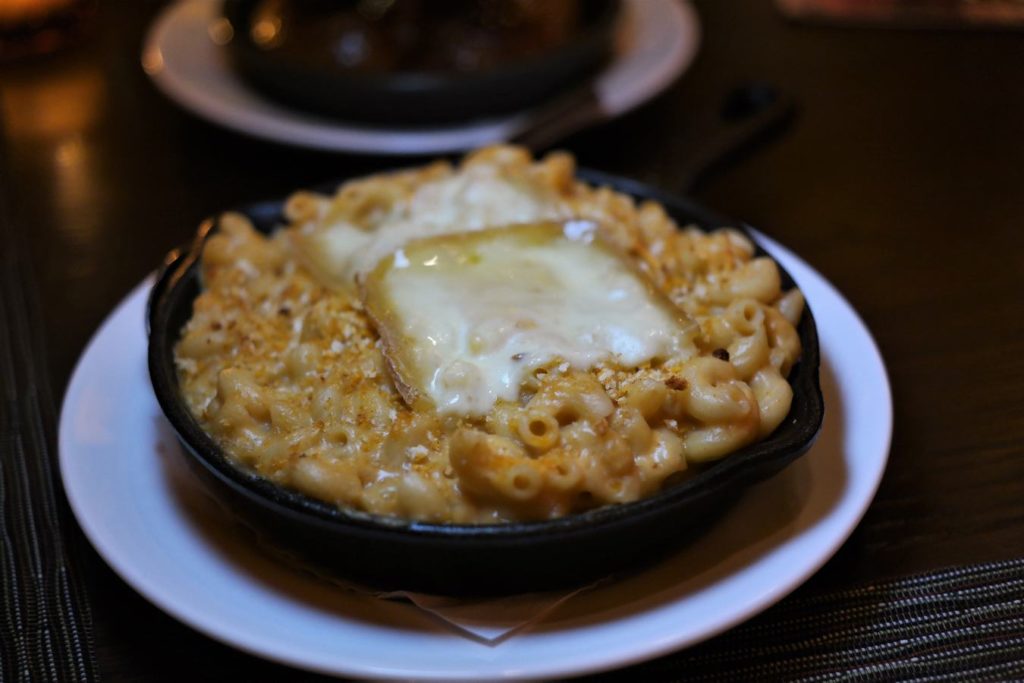 And Butcher & Banker's signature rolls, which are totally delicious: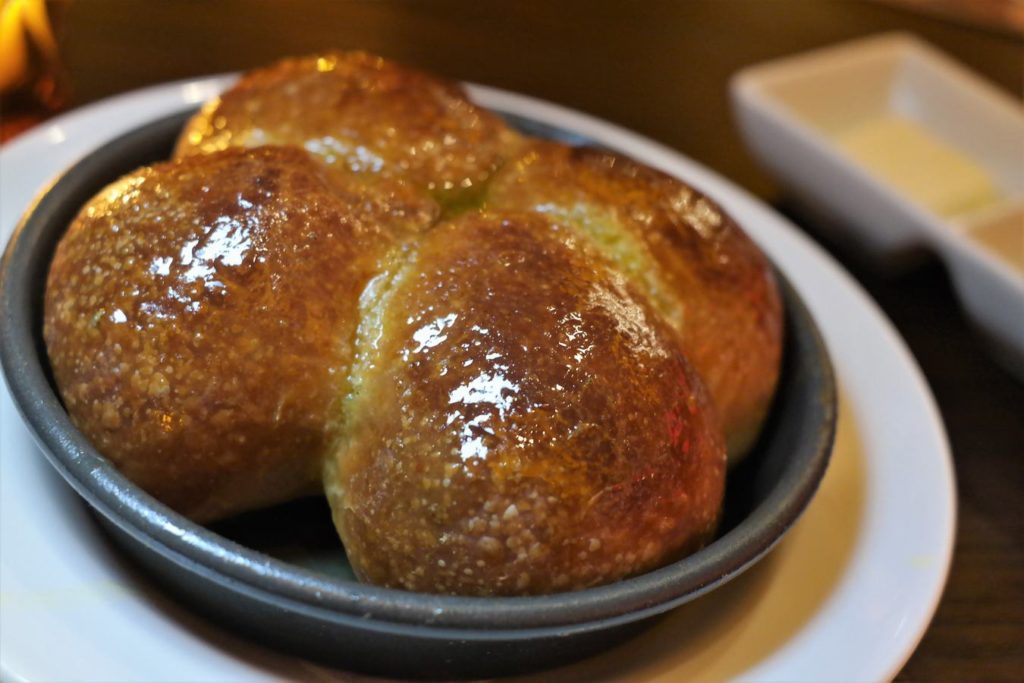 Miriam was also able to get an entree of risotto primavera, made with asparagus, peas, green beans, and a matcha sauce.
And here is Cyril's cut of the cowboy rib-eye with fried oysters and a brown butter béarnaise sauce on top: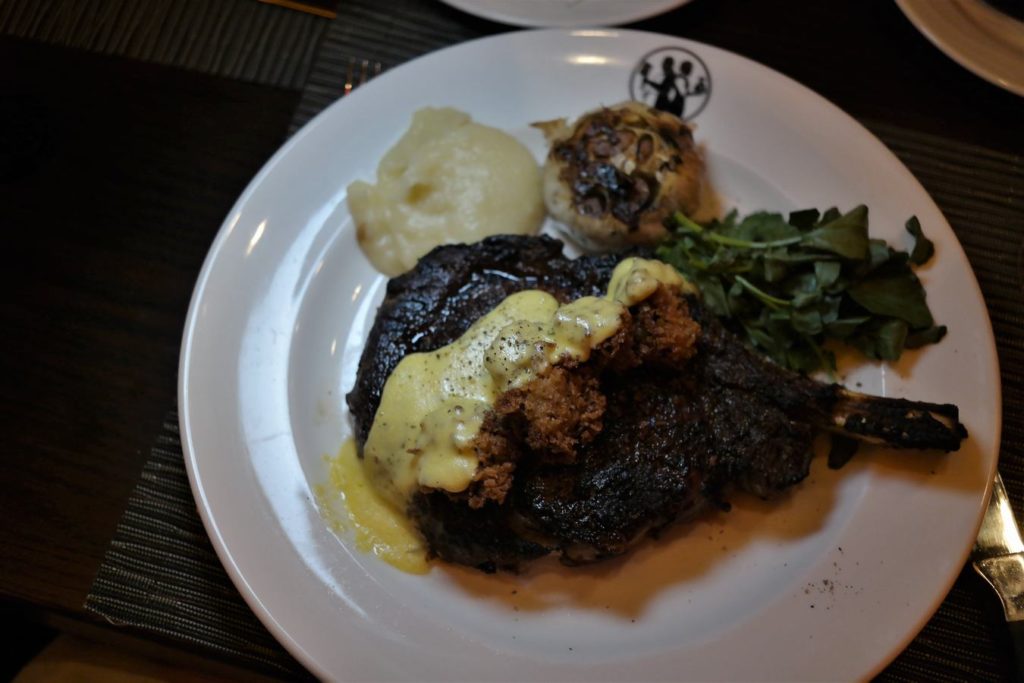 We also split two sides – the roasted wild mushrooms with herbs …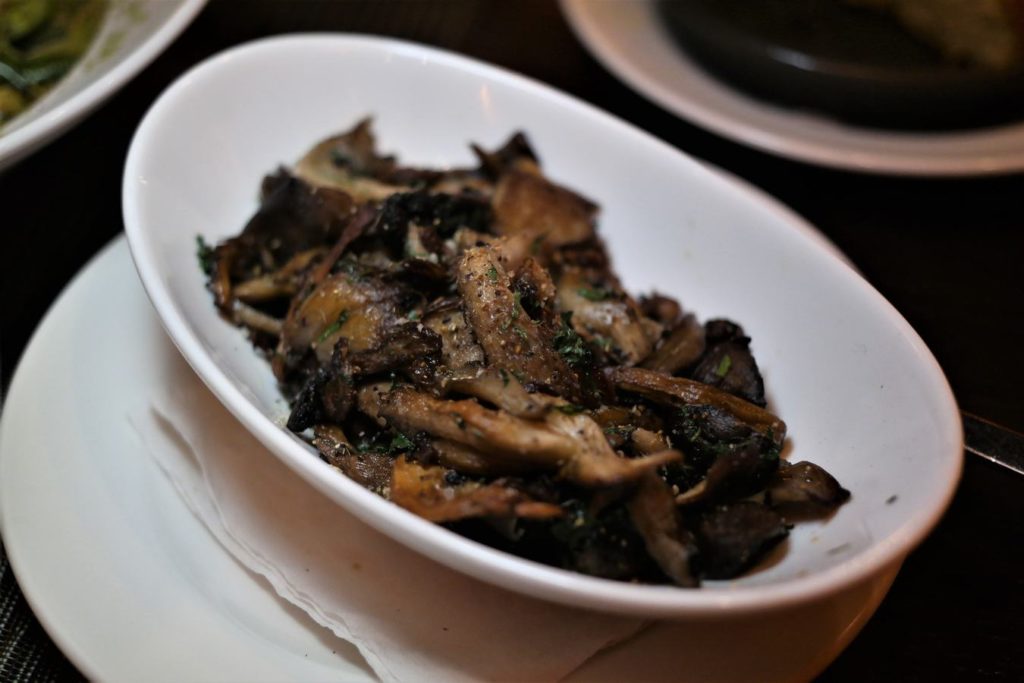 … and the mascarpone mashed potatoes.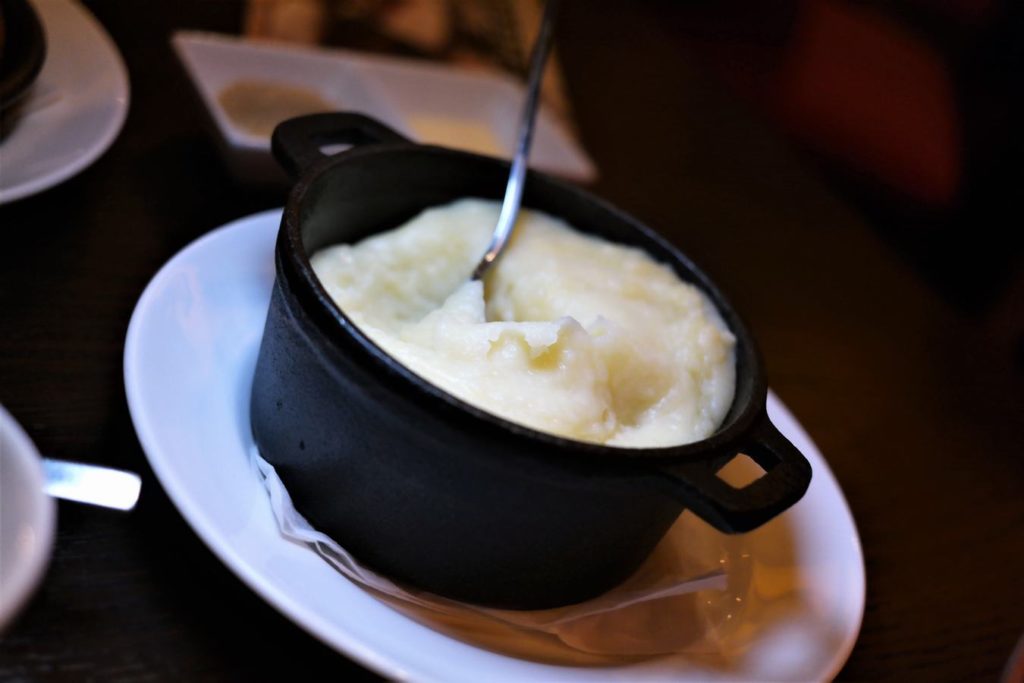 We also got a chance to check out Raviolo, a new place in the West Village which bills itself as an Italian dim sum restaurant – basically, they serve Italian food as a series of appetizer-sized dishes.  For example, here is a series of ravioli plates we ordered:  first is the risotto scamorza prosecco, which has a risotto made with scamorza cheese inside and is served with a creamy prosecco sauce.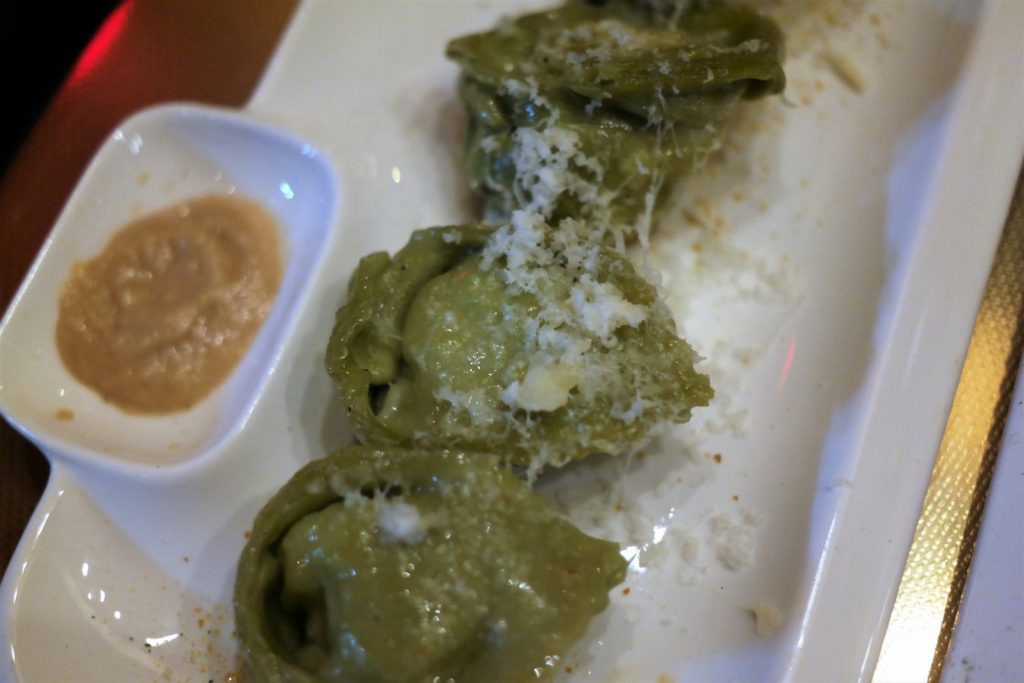 This is the caprese ravioli, which is stuffed with mozzarella and basil and drizzled with a balsamic vinaigrette, then served with pesto.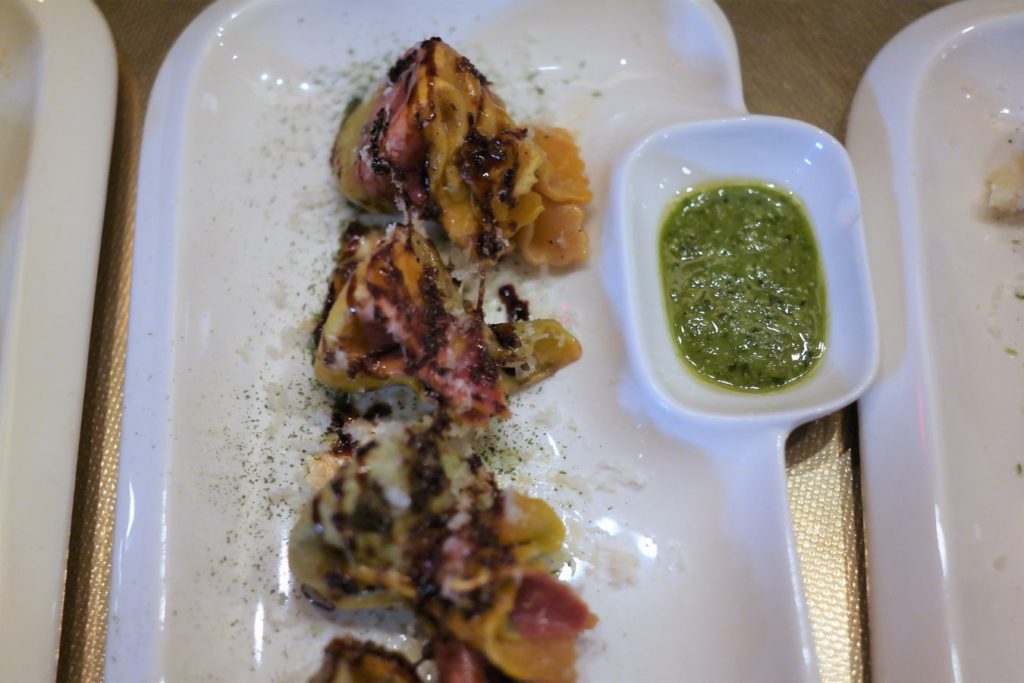 And Cyril got an order of amatriciana ravioli – with a pork-based tomato sauce inside – for himself.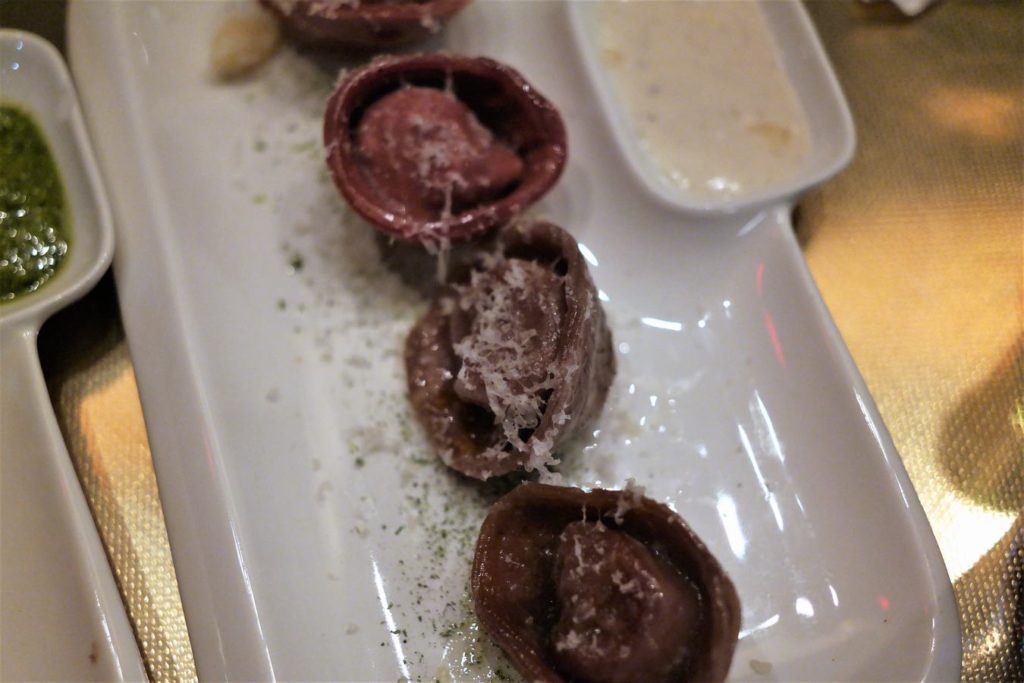 We also split an order of the scapece buns:  two soft bao-like pieces of bread folded in half and filled with burrata cheese, zucchini, tomato, and mint drizzled with more balsamic vinaigrette.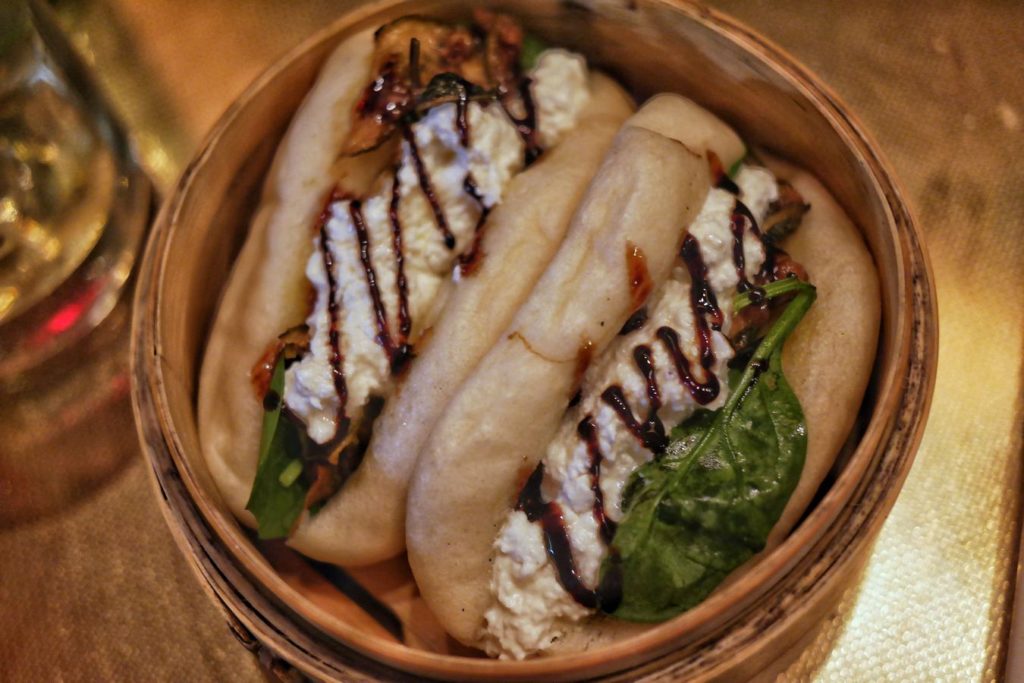 And we got some cacio e pepe bun-boloni, which are rolls with a Pecorino and pepper mousse inside.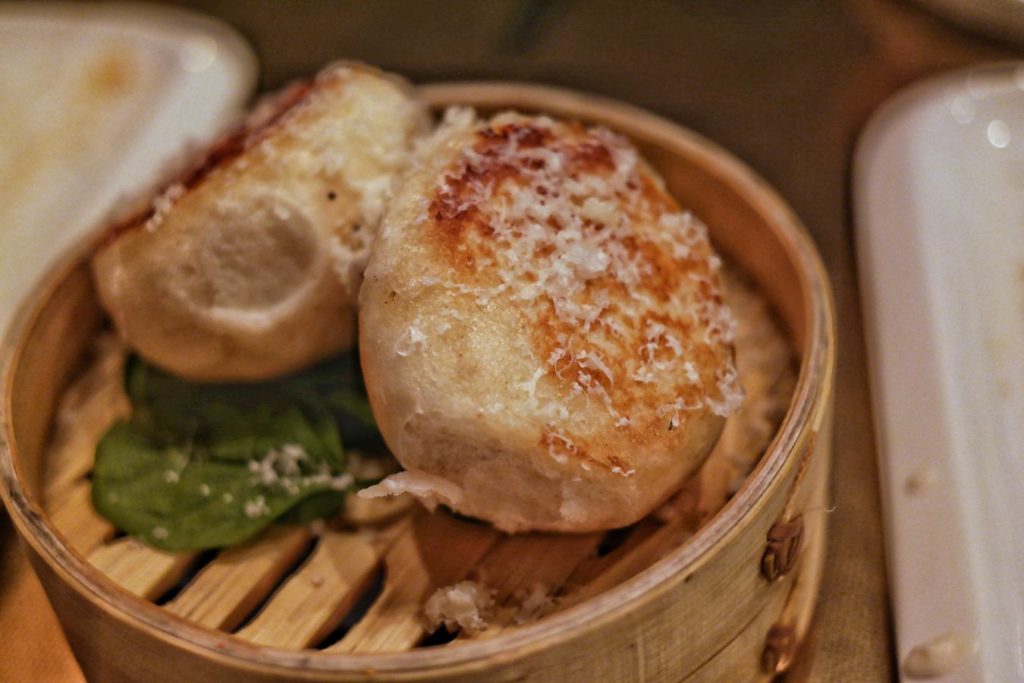 Plus, we split an order of linguine with pesto, topped with sliced purple potatoes.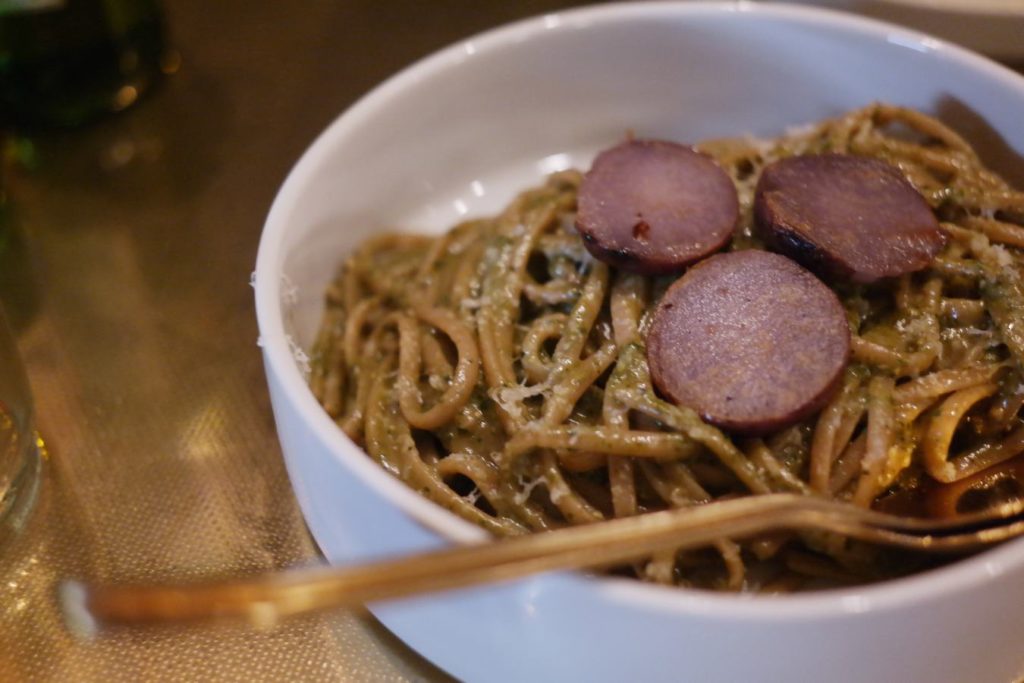 And finally, we paid a visit to Byggyz (pronounced "biggies"), the new and highly anticipated sandwich storefront headed by chef Wylie Dufresne.  Their offerings are quite inventive – take, for example, the Karrottom that Miriam got, which is made with peanut butter, roasted carrots, fontina cheese, arugula, roasted red peppers, and a spicy mayo.  It sounds like too many, too weird ingredients, but somehow everything came together deliciously.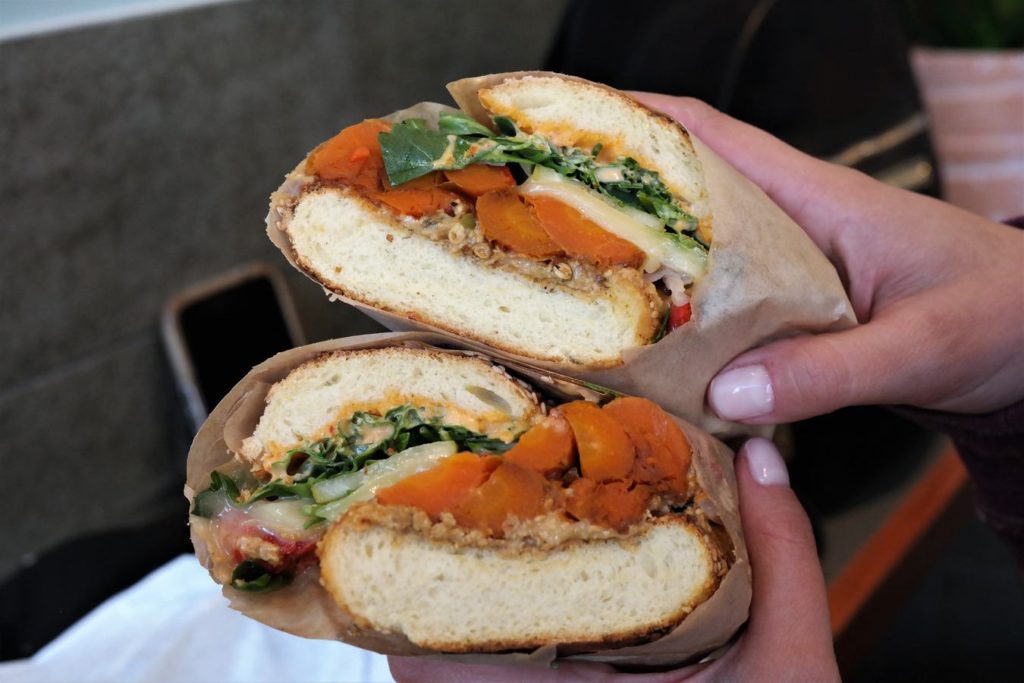 Cyril's choice was the Byggypyggy:  a mixture of pork paté, prosciutto, ham, cheddar, roasted red peppers, arugula, and mustard.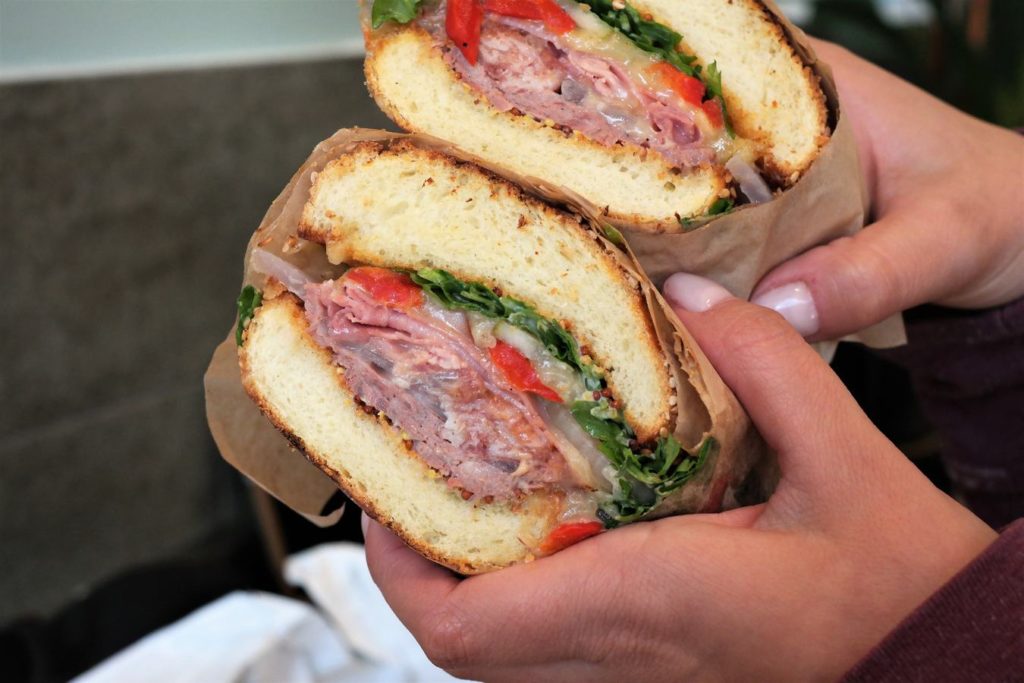 So there you have it:  steaks and their veggie accompaniments, Italian tapas, and sandwiches.  We loved everything we got to try, and we'd recommend any of these places for both meat and non-meat choices.  Check back later to see some of the other amazing food we've discovered!