Here's another wing-type recipe we made for the Super Bowl last week (we also cooked up some buffalo cauliflower faux-wings, and last year we made fried chick'n sliders and a stromboli).  Cyril wanted to get really creative this year, so we took the plunge with jackfruit.  If you've never heard of jackfruit, it's a plant native to Southeast Asia that's becoming big in vegetarian and vegan cooking because when you crack one open, the flesh inside has a stringiness that makes a good substitute for pulled pork or chicken.  We decided to use jackfruit to make bite-sized treats flavored with buffalo sauce and blue cheese, and we think they came out pretty tasty and interesting.
To make these, you'll need:
2 20-ounce cans of jackfruit (we highly recommend using the pre-cut canned version, if you can find it, because whole jackfruits are enormous and a beast to work with)
Crumbled blue cheese
Breadcrumbs
An egg
Butter
Vegetable oil
Here's the canned jackfruit we were able to find in our local store: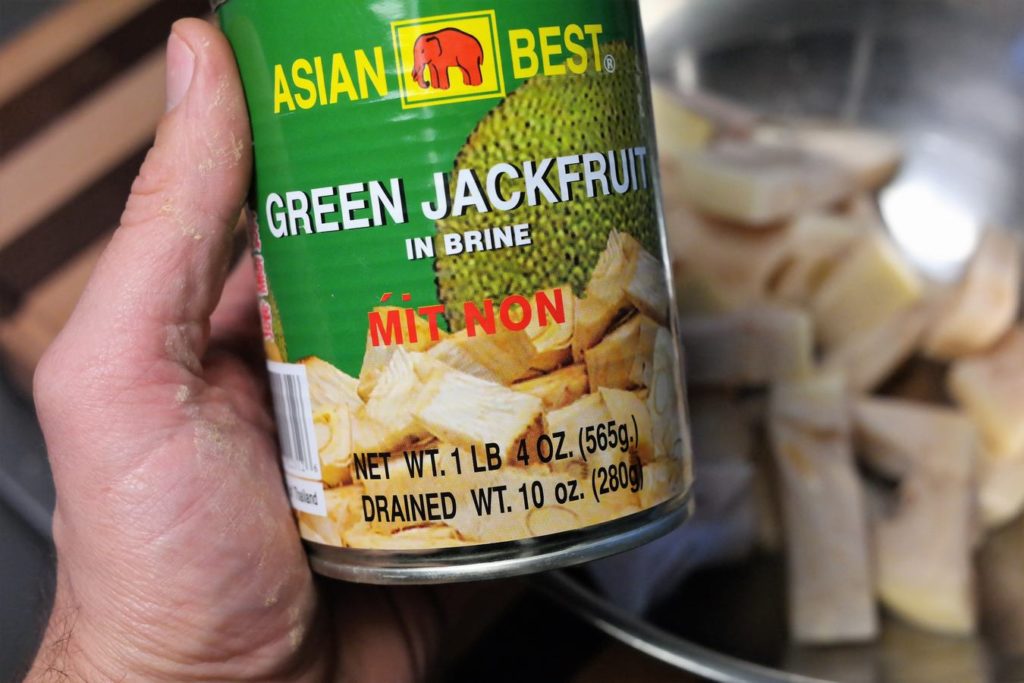 And here's what it looked like once we took it out of the can, drained it in a strainer, and used paper towels to pat it very dry: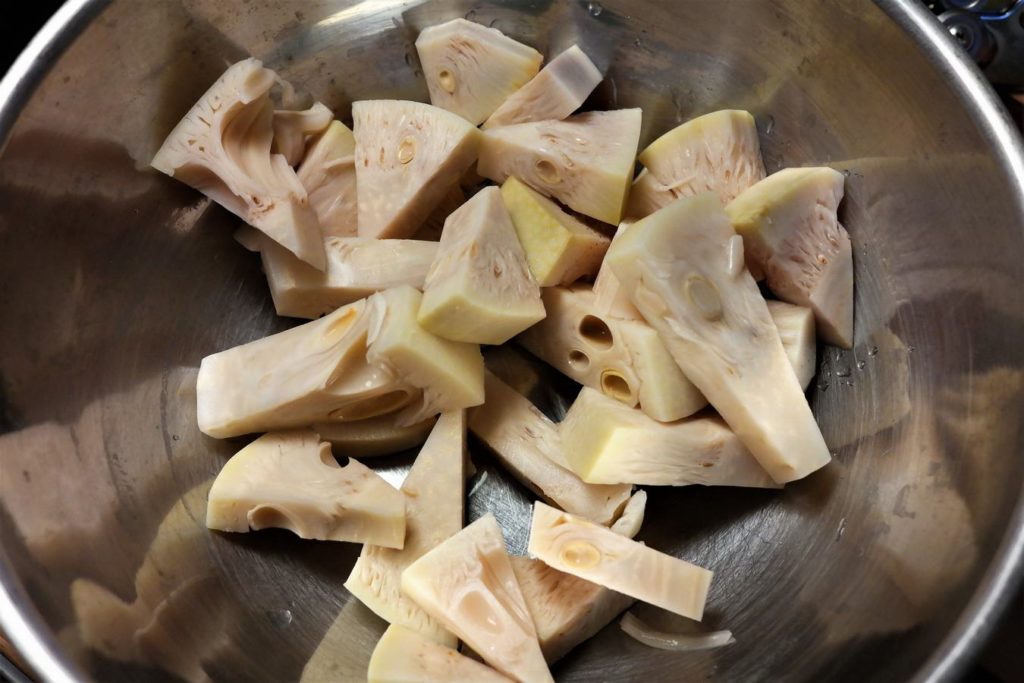 We then used our hands to pick out all the seeds and shred it.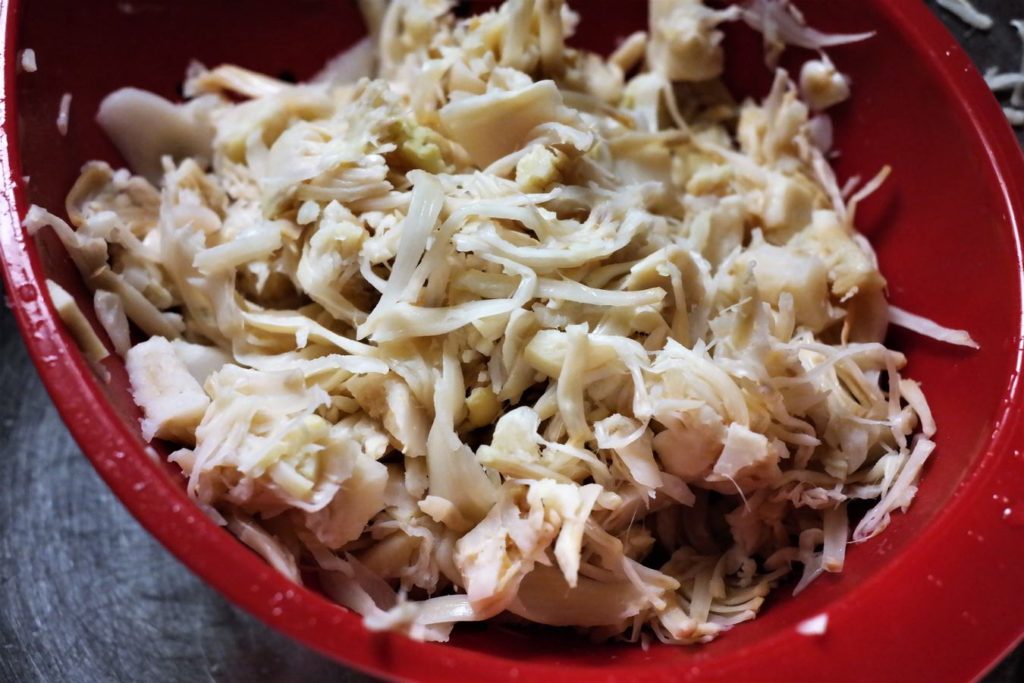 We seasoned it with salt and pepper and transferred it to a large skillet to cook it in a little bit of oil, until it just started to brown.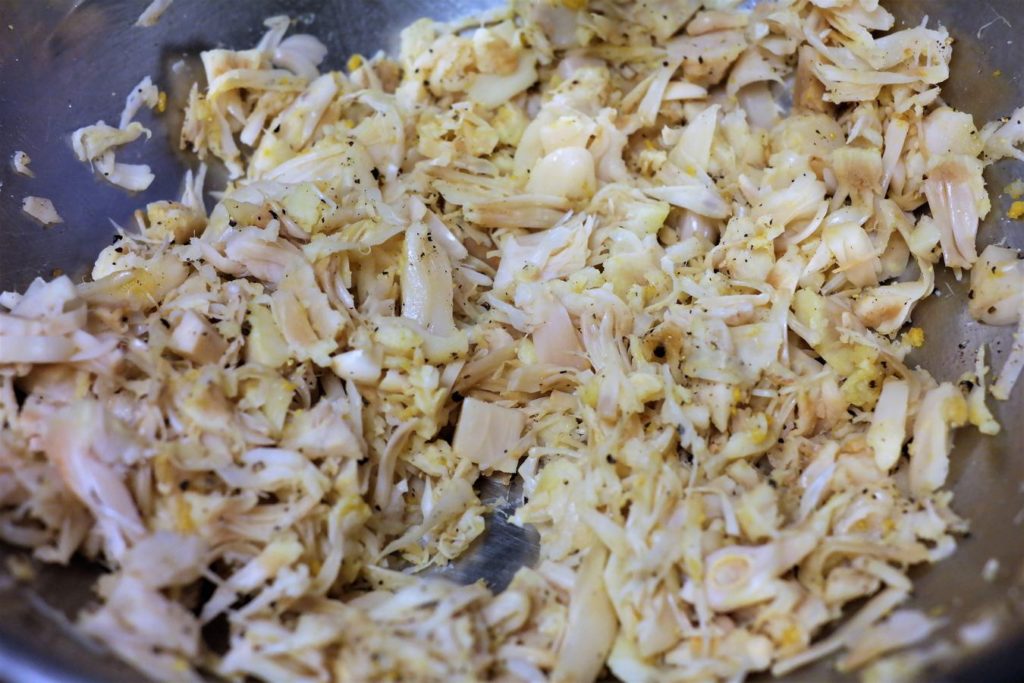 In a small saucepan, we melted 2 tablespoons of butter with 2 tablespoons of Frank's Red Hot sauce over medium heat, then mixed this with the jackfruit and cooked everything for another 5 minutes.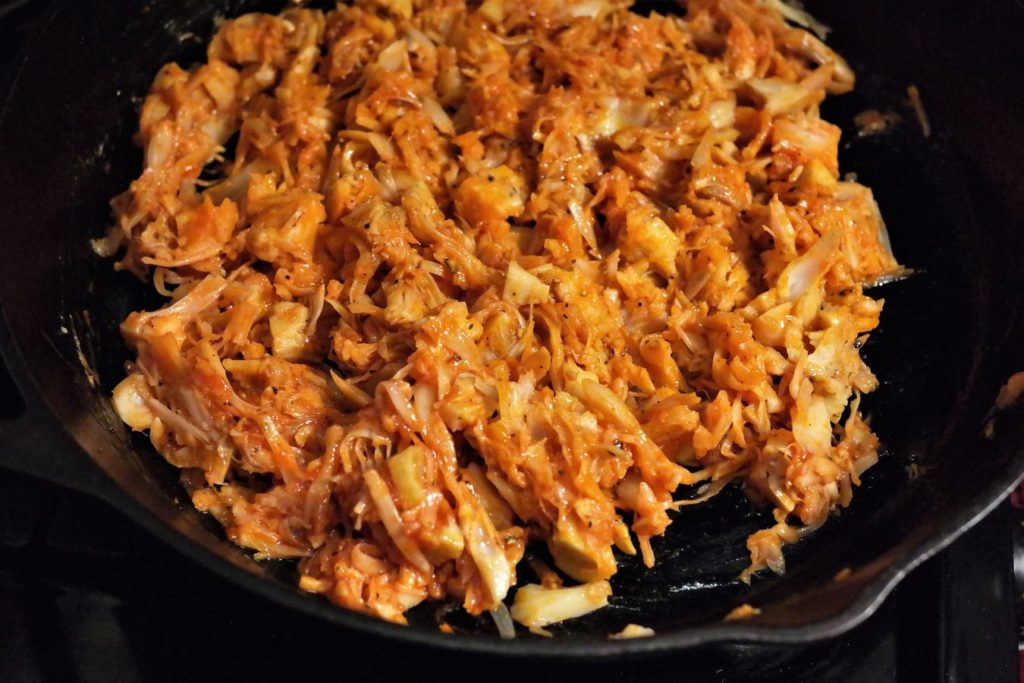 We took the jackfruit off the stove and let it cool completely, then we scooped up small handfuls and placed a few pieces of blue cheese in the middle.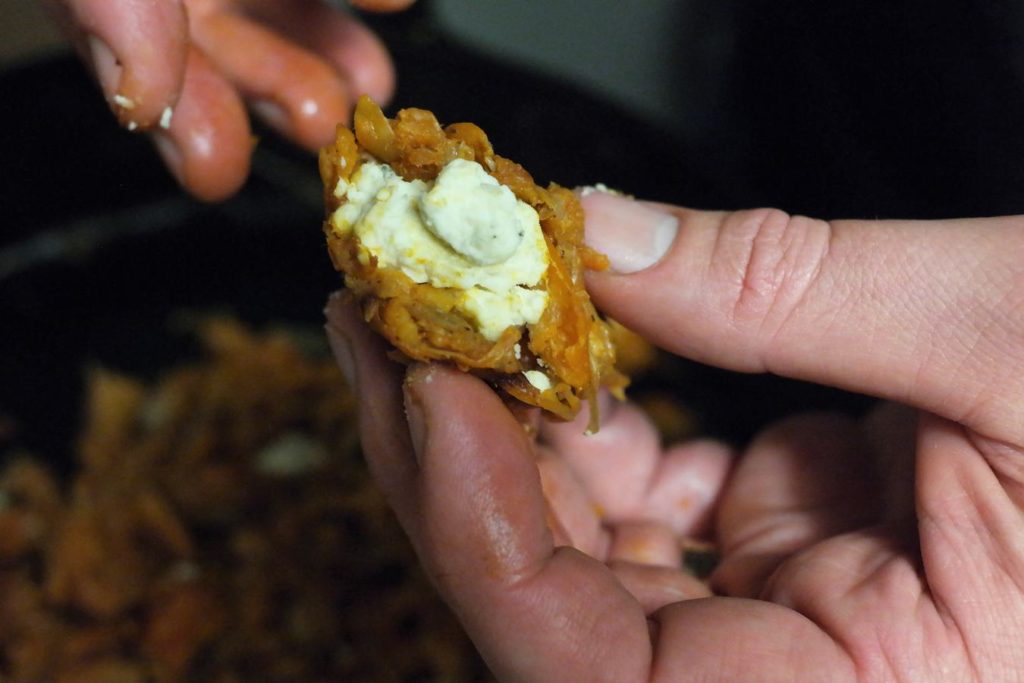 We rolled the jackfruit into balls so the blue cheese was completely enclosed.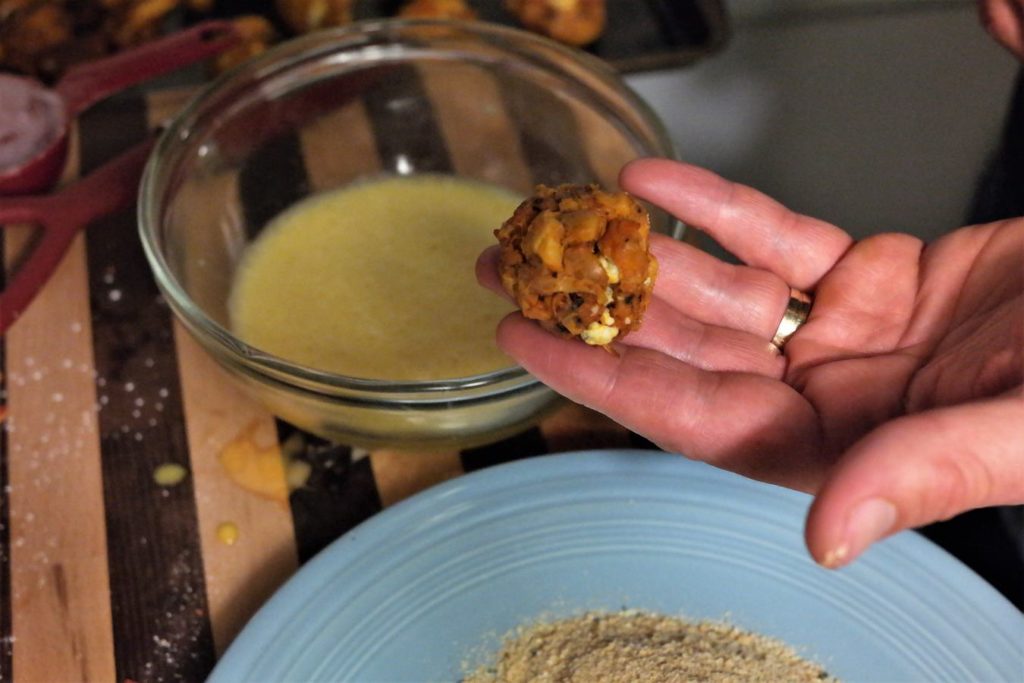 Next, we beat an egg in a bowl and dipped in each jackfruit bite …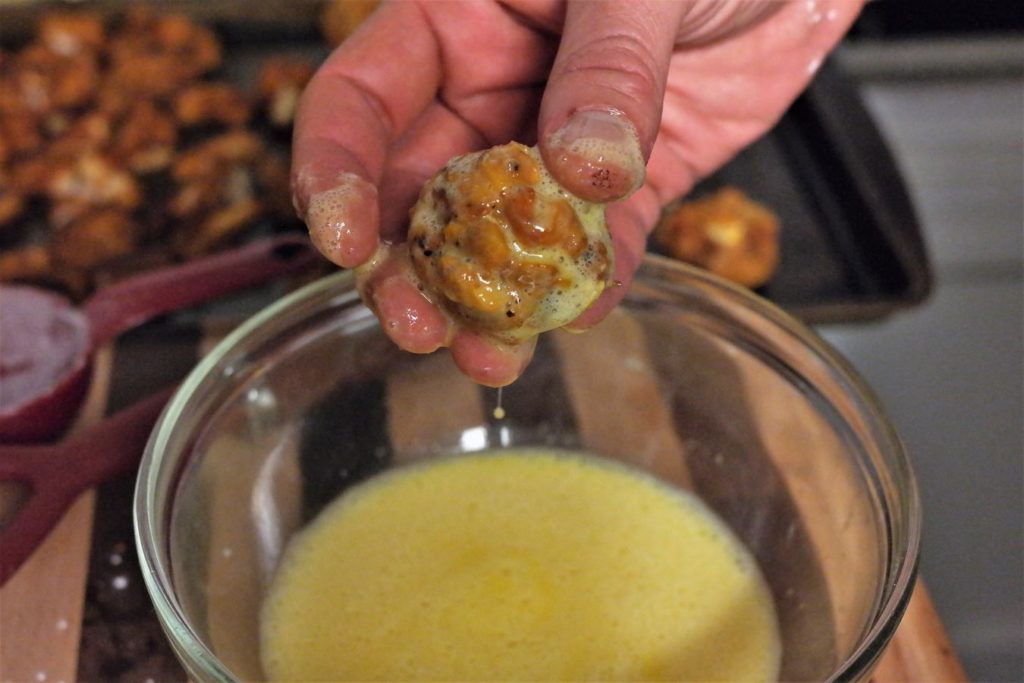 … then poured out some breadcrumbs on a plate and rolled the jackfruit in those …
… until we had breaded the whole batch.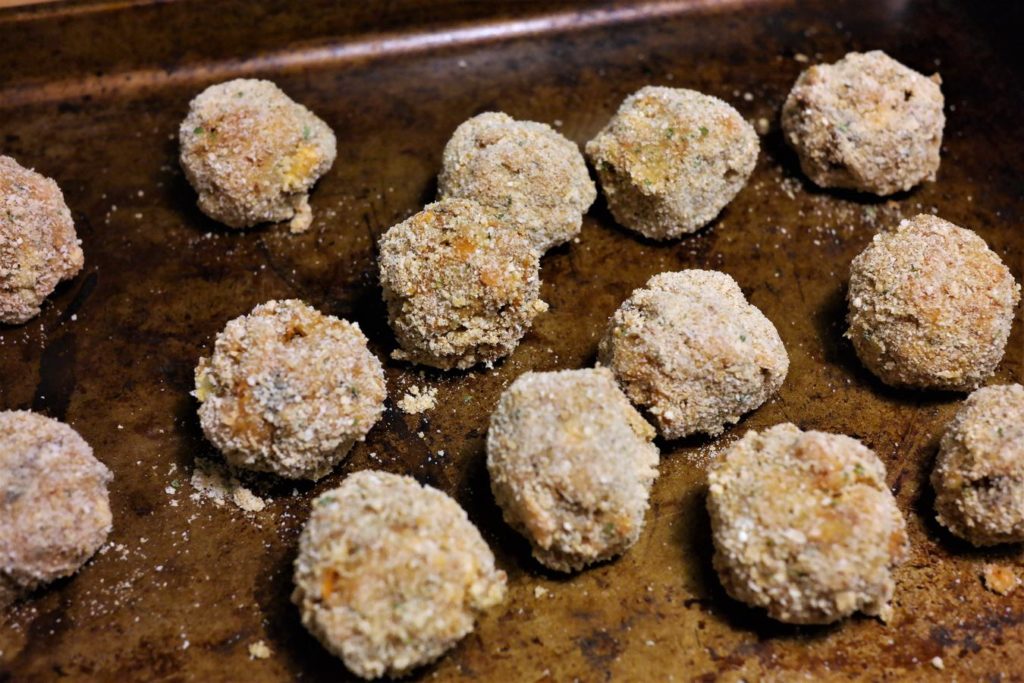 In a Dutch oven we heated 2 inches of vegetable oil over medium-high heat until it reached about 350°F and then fried our jackfruit, a few at a time, until they were browned and crispy.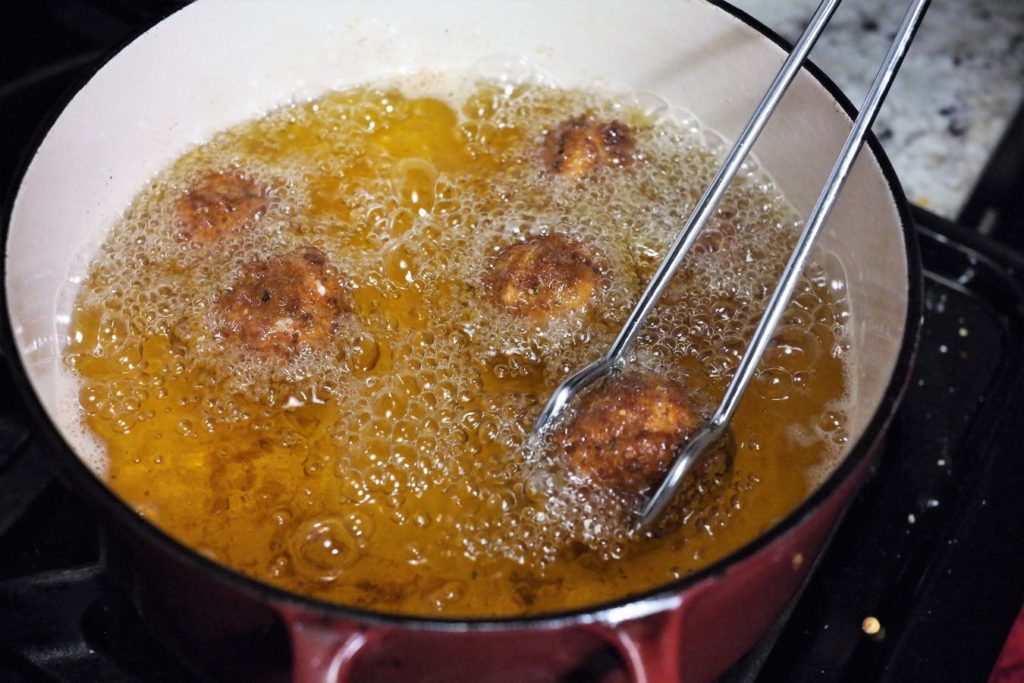 This is what they looked like when they were done: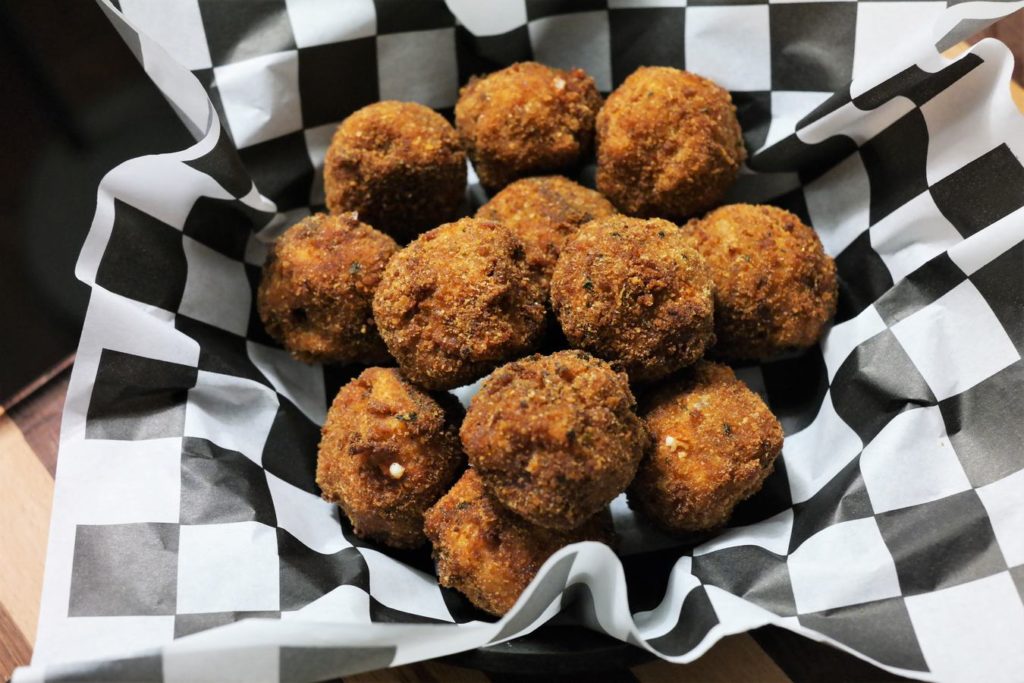 And here's the gooey cheese inside: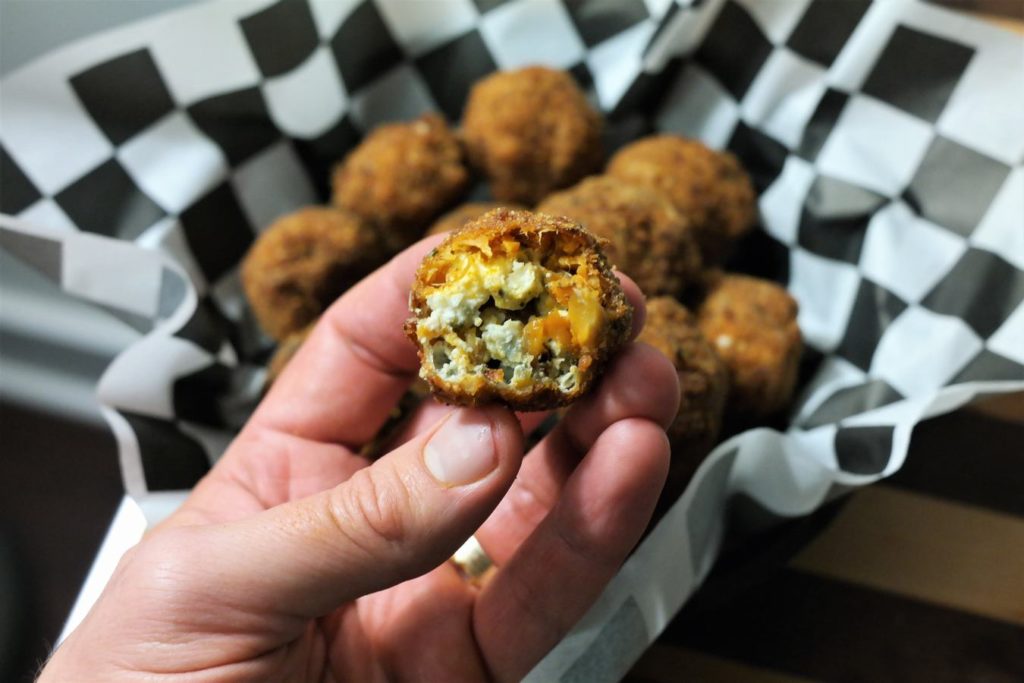 Credit to Cyril, because these were creative and unique!  The jackfruit really does have a nice texture like pulled chicken, which pairs nicely with a buffalo sauce, and the blue cheese on the inside is a good flavor addition that adds creaminess to each bite.  And, of course, frying everything makes it even more delicious.  It can be difficult to track down the jackfruit, but if you can get your hands on some try this recipe out for a new twist on buffalo wings.