We recently got a chance to visit Saratoga Springs in upstate New York, where Cyril's sister lives, and we decided to sample some of the food on offer there.  Saratoga is more well know for its horse races and for the spring water that gives the town its name – which we tried, by the way, and would definitely not recommend – but the cute quaintness of the area draws a lot of tourists, which means there's some interesting food.  Here are the best places where we ate during our weekend.
First, if you're in the mood for breakfast or brunch, we really liked Ravenous Crêperie.  In case the name's not obvious, this is a restaurant that sells crêpes and other vaguely French food.  We started off our meal there with a giant order of pommes frites, which we tried with pesto mayo and sriracha ketchup dipping sauces.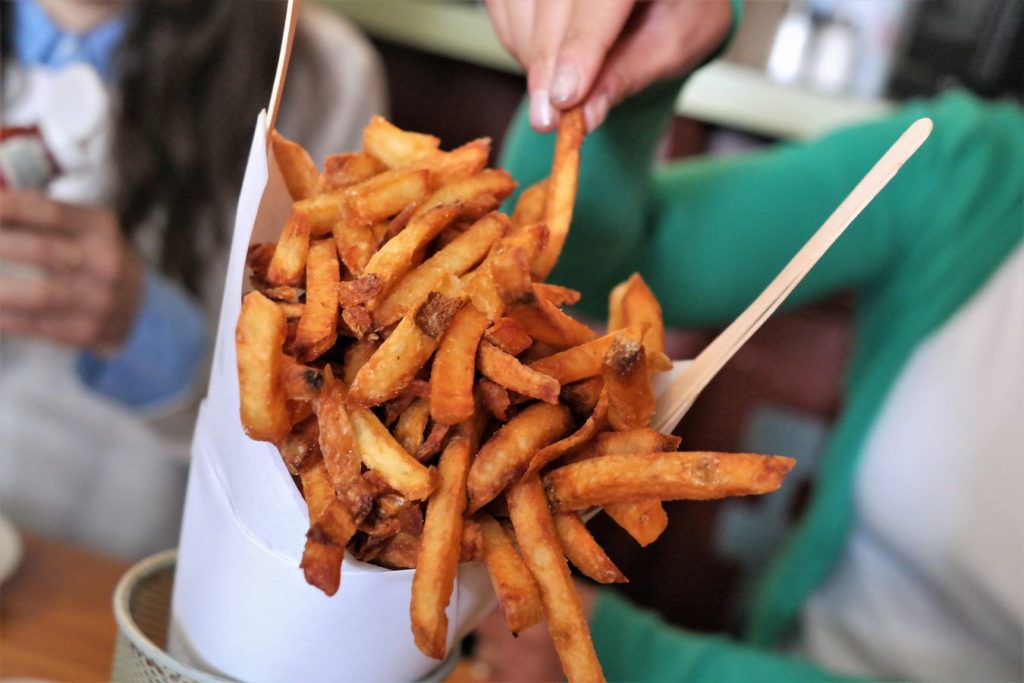 Miriam got the Godfather's Garden crêpe, stuffed with mushrooms, tomatoes, basil, and mozzarella.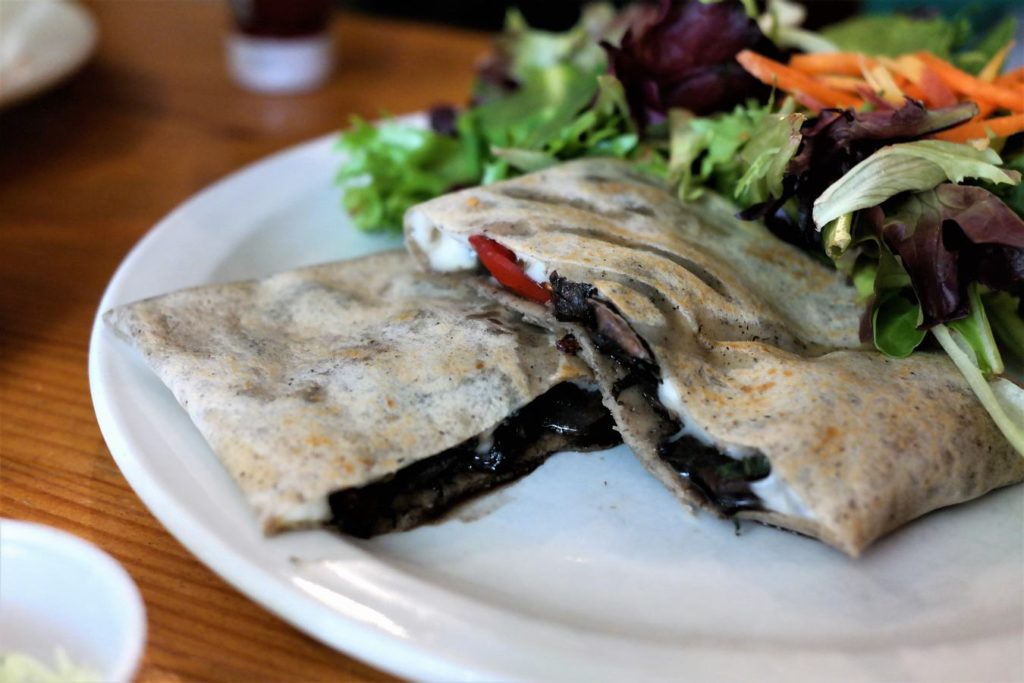 Cyril tried The Beast, a crêpe made with roast beef, onions, mushrooms, tomatoes, Gruyere cheese, and a horseradish mayo.
And at the end we shared a Sarah's Favorite crêpe:  it's got chocolate hazelnut spread, strawberries, and a vanilla sauce inside, then it's dusted with powdered sugar and served with fresh whipped cream.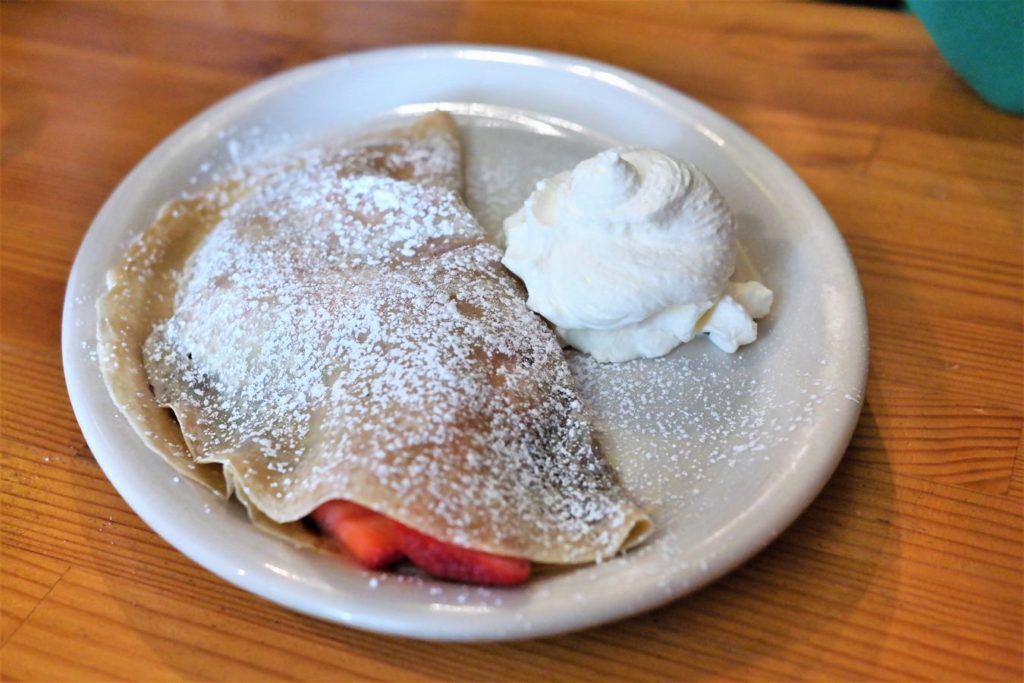 For lunch another day we went to Putnam Market, a shop that sells all kinds of gourmet foods as well as a huge menu of deli sandwiches.  Miriam had their Tallulah, with Gruyere cheese, guacamole, sprouts, and an herbed mayo.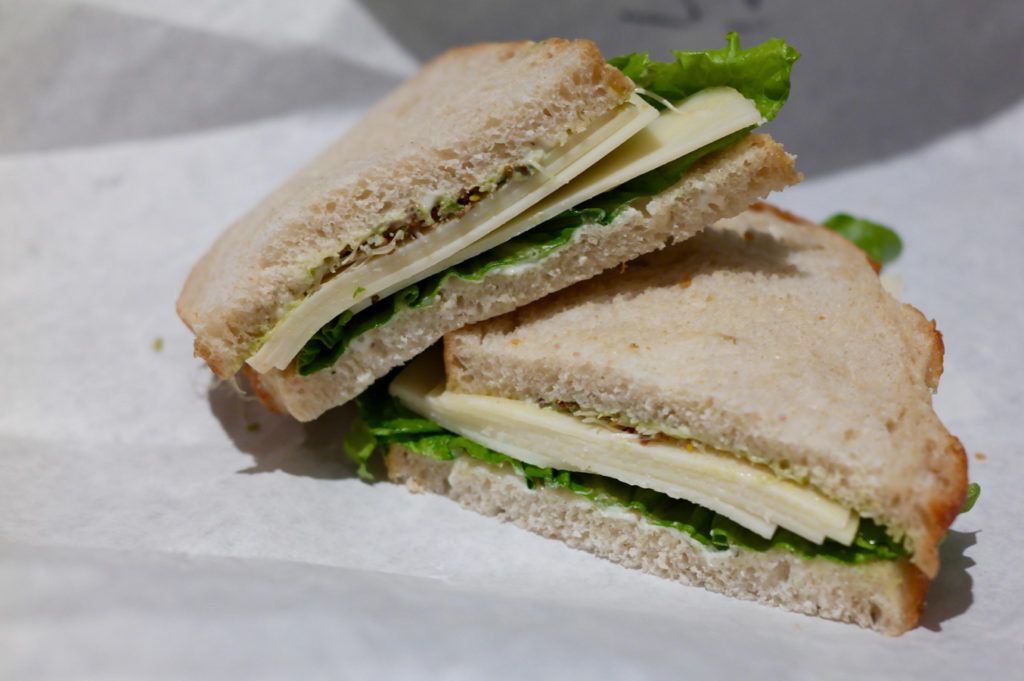 Cyril wanted to try several different sandwiches (don't worry, he shared them), so he got the Governor, made with turkey, provolone cheese, guacamole, and herbed mayo …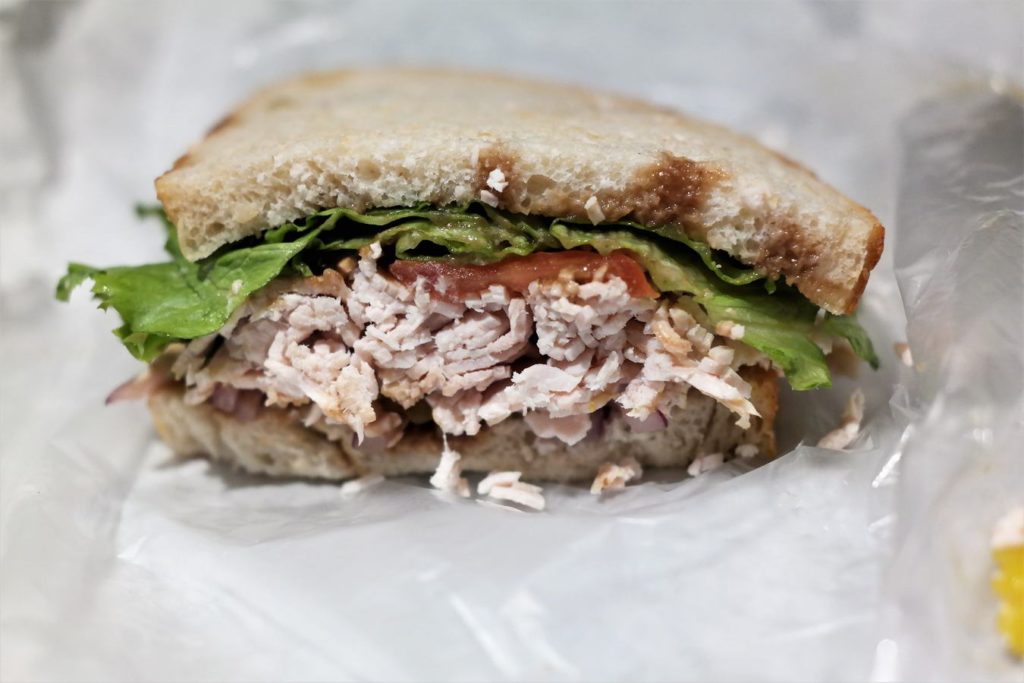 … as well as the Adelphi, which comes stuffed with prosciutto, provolone, roasted red peppers, and pesto mayo.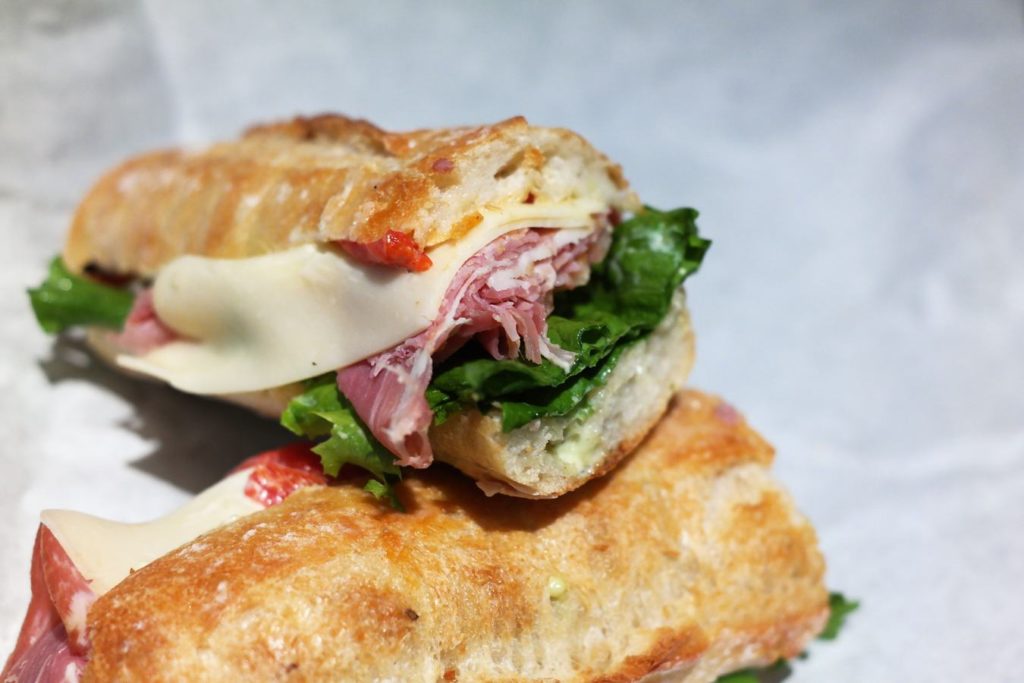 And finally, we couldn't resist a visit to Sweet Mimi's, a cafe that sells all kinds of interesting baked goods.  We got a variety of desserts and pastries to share, like this maple scone: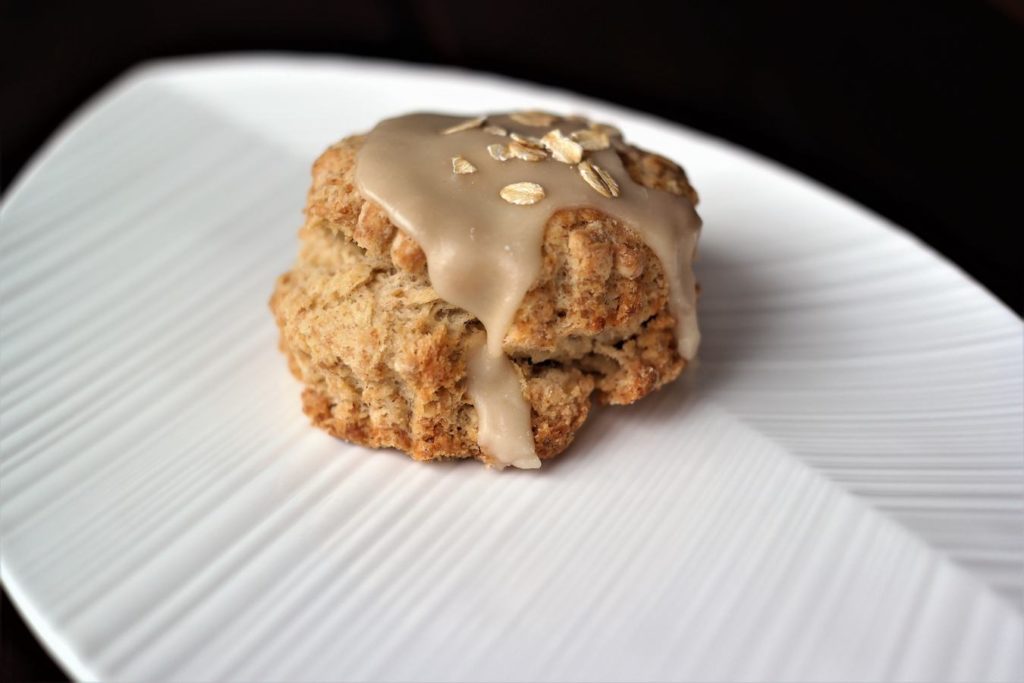 We also got two cupcakes – this is the carrot cake version …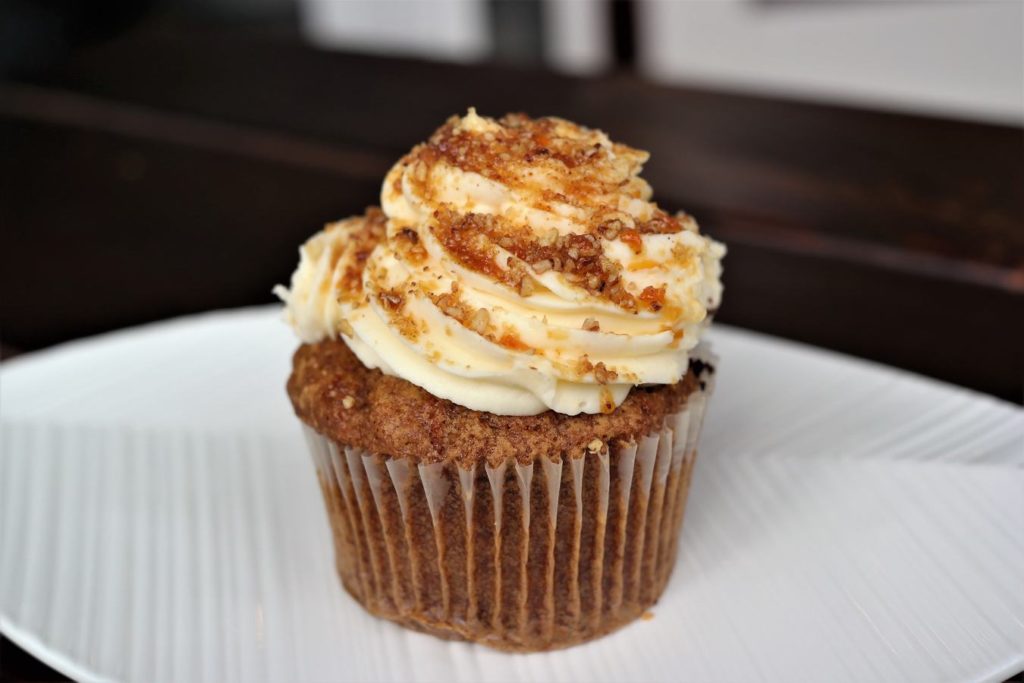 … and here is the peanut butter cupcake, made with a chocolate batter, peanut putter icing, and chopped peanut butter cups on top.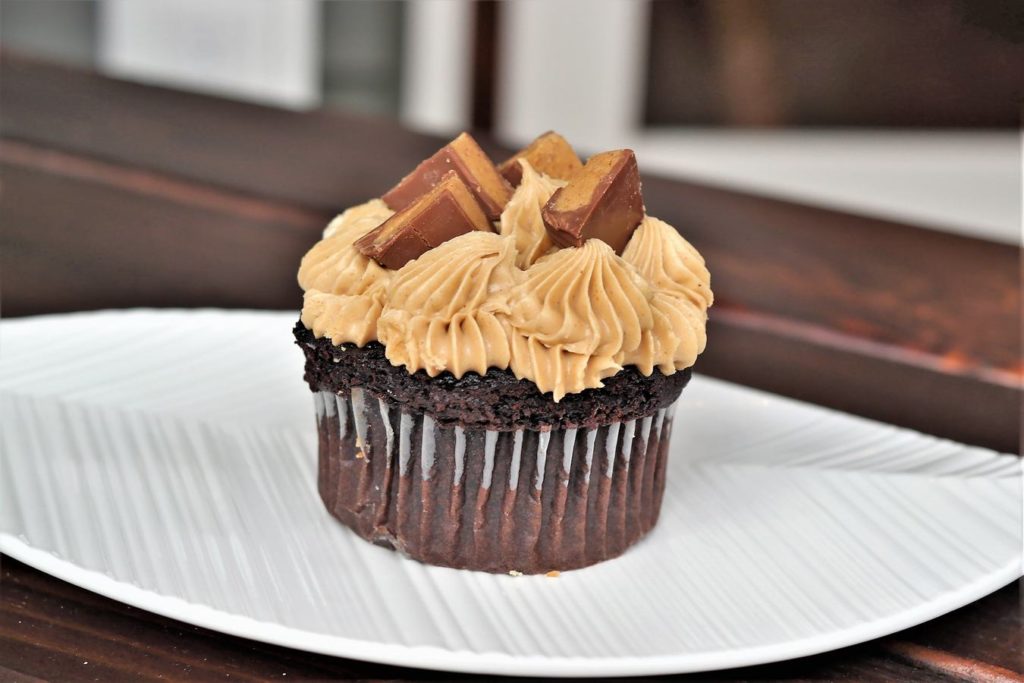 Cyril was also crazy about the Monster Bar, which is layered with a graham cracker crust on the bottom and then walnuts, sweetened condensed milk, chocolate chips, and toasted coconut piled on top.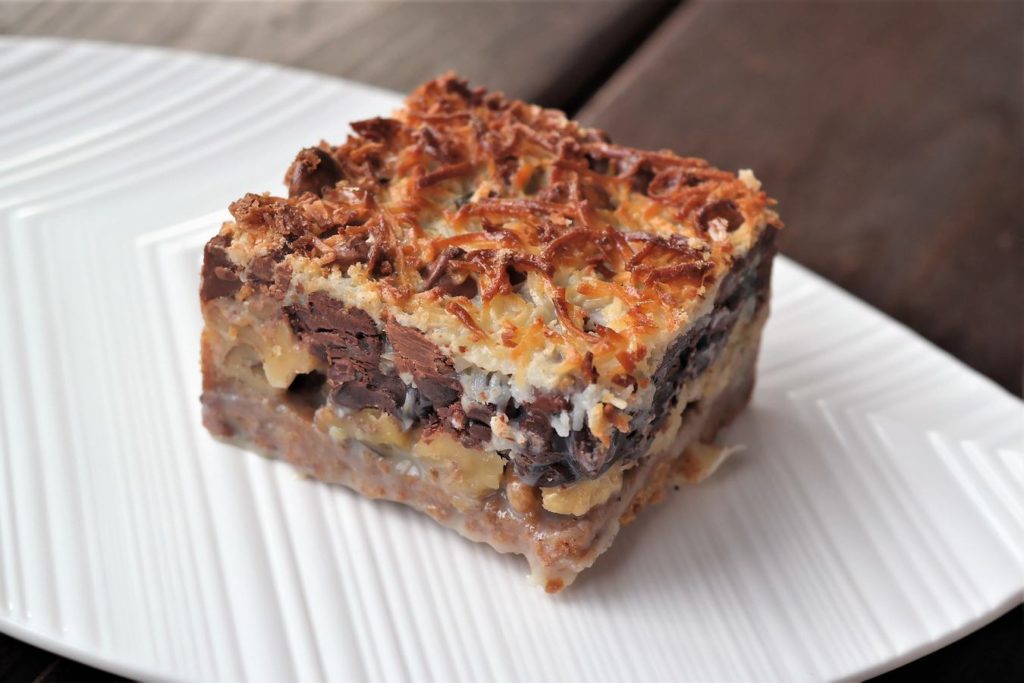 We were really excited about all the interesting food there was to try in Saratoga Springs – and there's so much more we didn't even get to!  We'll be back more often, we're sure, to try out some of the other things this town has to offer, and we'll update you on what else is good.