We know that there are a lot of cookie recipes out there, but have you ever seen cookies this huge?  Miriam tried out this version from the New York Times for Cyril's birthday, in lieu of making him a cake, and though it says "giant" the recipe's name we weren't prepared for how truly massive these cookies would be.  But of course, more cookie = more deliciousness.  So here we'll show you how we made them for ourselves.
You'll need:
Flour
Baking soda
2 sticks of butter
Sugar
Brown sugar
Vanilla extract
An egg
6 ounces of semisweet chocolate
You can start out by whisking together 2 cups of flour, 1/2 teaspoon of baking soda, and a large pinch of salt.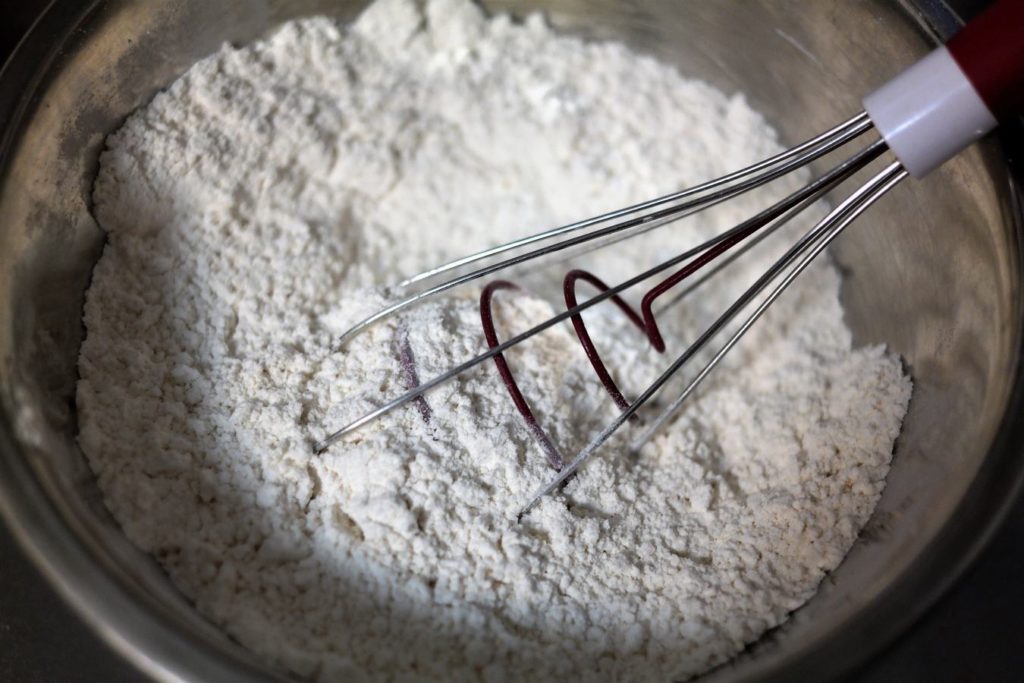 Then, in a stand mixer, use a paddle attachment to beat both sticks of butter on a medium speed until they're fluffy.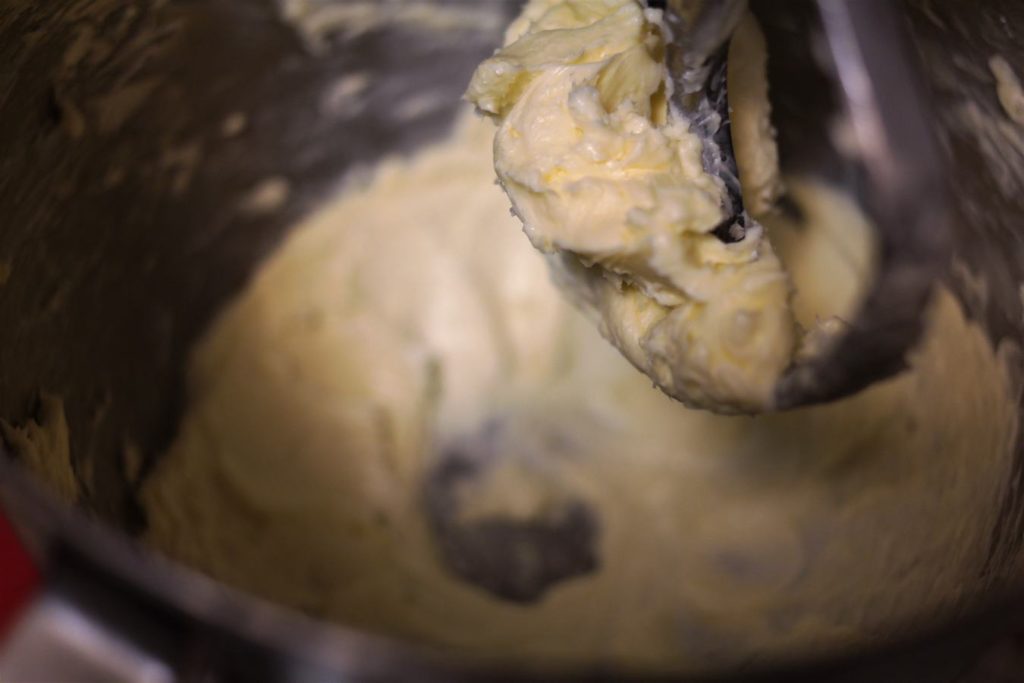 Add in 1 1/2 cups of sugar and 1/4 cup of brown sugar and continue to beat everything together for another 2-3 minutes.  Then mix in your egg, 1 1/2 teaspoons of vanilla, and 2 tablespoons of water at a low speed just until they're evenly processed in.  Carefully pour in the flour mixture and combine this in too.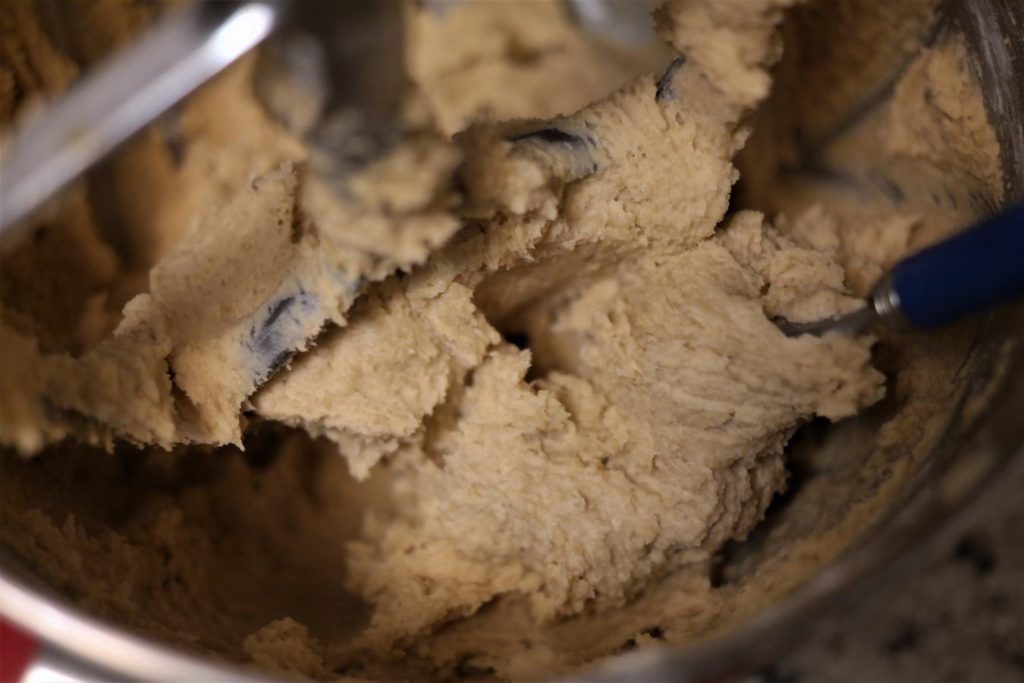 Now take your chocolate and roughly chop it up.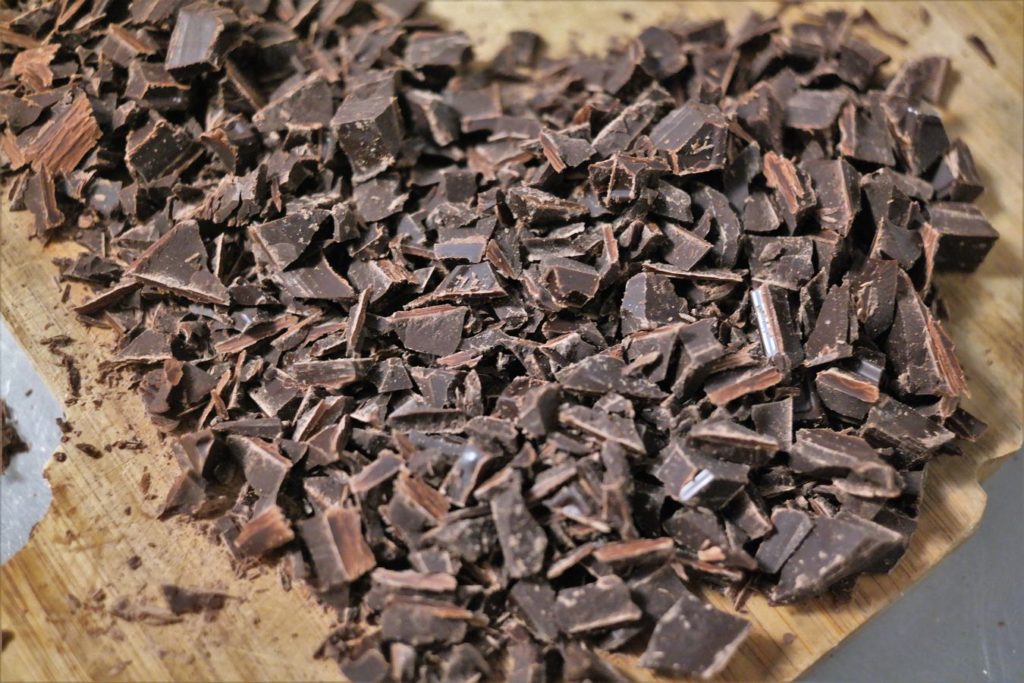 Add this in to your cookie dough and continue to mix it until the chocolate is every distributed.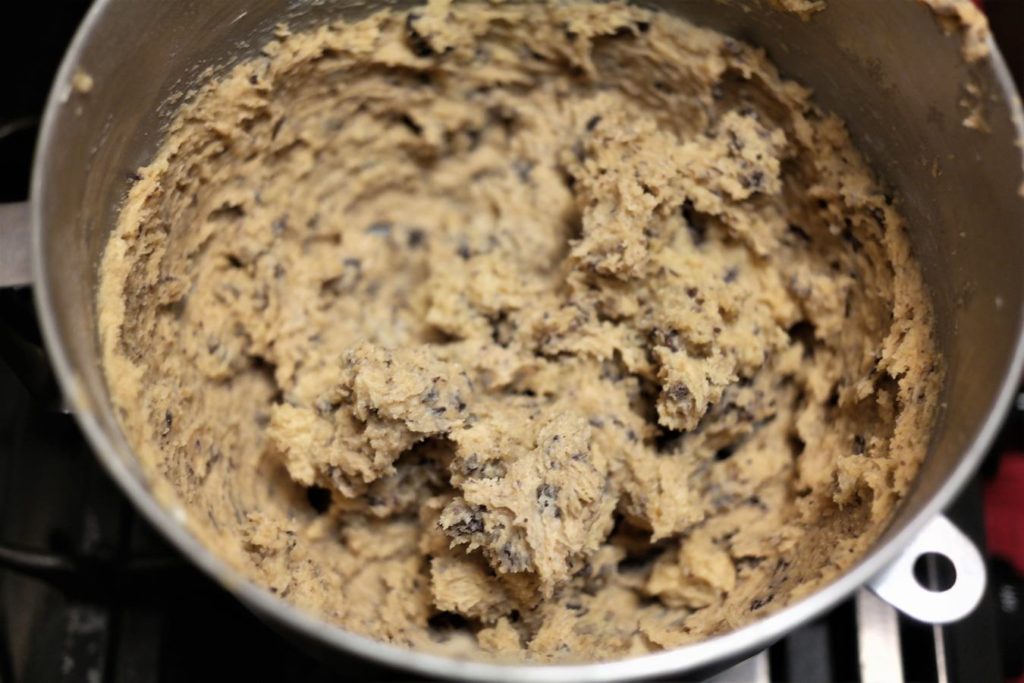 Use a 1/3-cup measuring cup to scoop out rounded balls of dough and place them on foil-lined baking sheets, with 4 pieces of dough on each sheet.  Place them in your freezer for 15 minutes to set.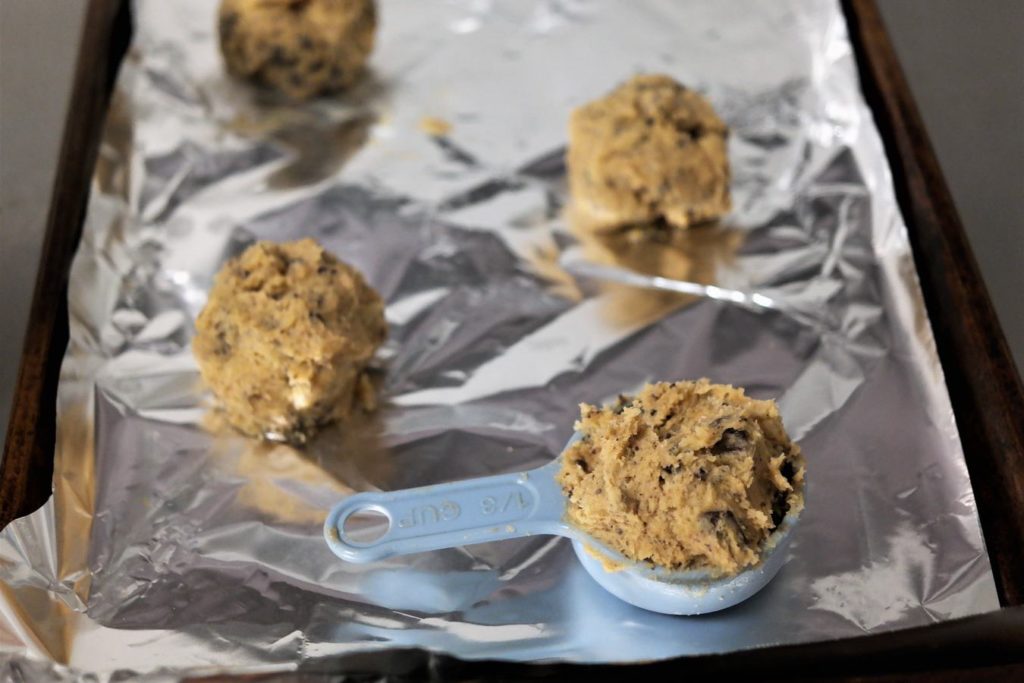 Once they come out of the freezer, bake your cookies for 10 minutes at 350°F until they start to puff up in the center.  Then lift the cookie sheet a few inches above the oven rack and drop it down so the dough falls and spreads out a little.  Do this a few more times until the cookies are mostly flat, then put them back and bake them for another 3 minutes.  Repeat this process again and bake for another 3-5 minutes, until the edges of the cookies are golden brown.  (And yes, this method is weird and kind of loud, but trust us – it helps make the cookies nice and big).  Here's what they look like when they're done: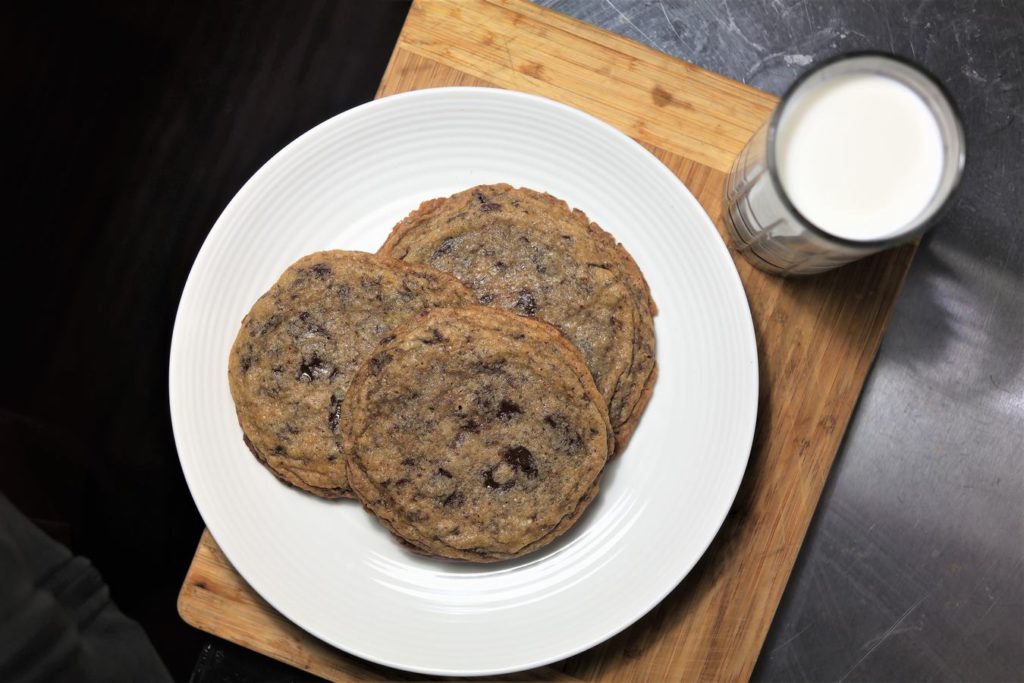 And here's the chocolate all nice and gooey inside: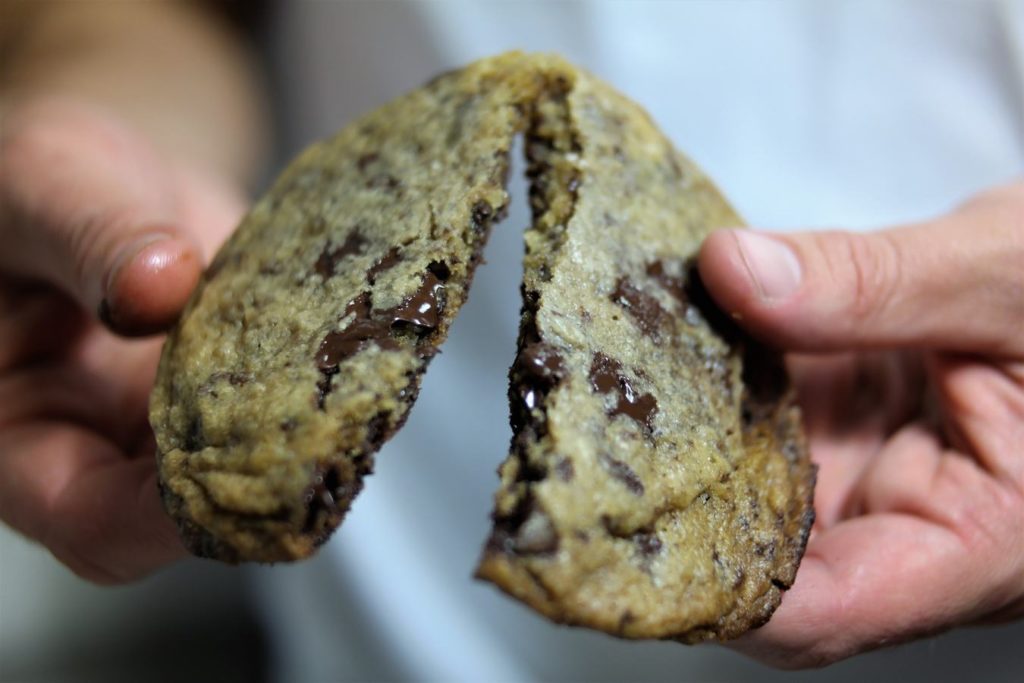 Look at that – warm, chewy, chocolate-y cookies!  Their sheer size means they're nice and crunchy on the edges and soft on the inside.  We especially like using chopped chocolate in the batter instead of chocolate chips because it spreads the chocolate all throughout the cookies.  The baking method we used here is a little odd, and your neighbors might wonder what all the banging is about, but we think it made these cookies come out really well.  These are impressively large and a unique take on your standard chocolate chip cookie, so if you're in the mood to shake up your cookie-making ways give these a try.