This is a really simple, tasty, and hearty meal – adapted from a recipe we found in Bon Appétit – that's like a hybrid between mac and cheese and baked ziti.  It's got four different kinds of cheese, which of course makes it delicious, but you also add in some veggies to give this dish a little bit of a healthy spin.  It came out great as an easy weekend meal to throw together, so we'll show you how we made it.
You'll need:
A 16-ounce box of medium or large shell pasta
An 8-ounce block of mozzarella
Cheddar cheese
Provolone cheese
Parmesan cheese
A 14-ounce can of fire-roasted tomatoes
Heavy cream
A small head of cauliflower
You can start by cooking your pasta shells, but only for half as long as the package says (they'll finish cooking as the pasta bakes in the oven).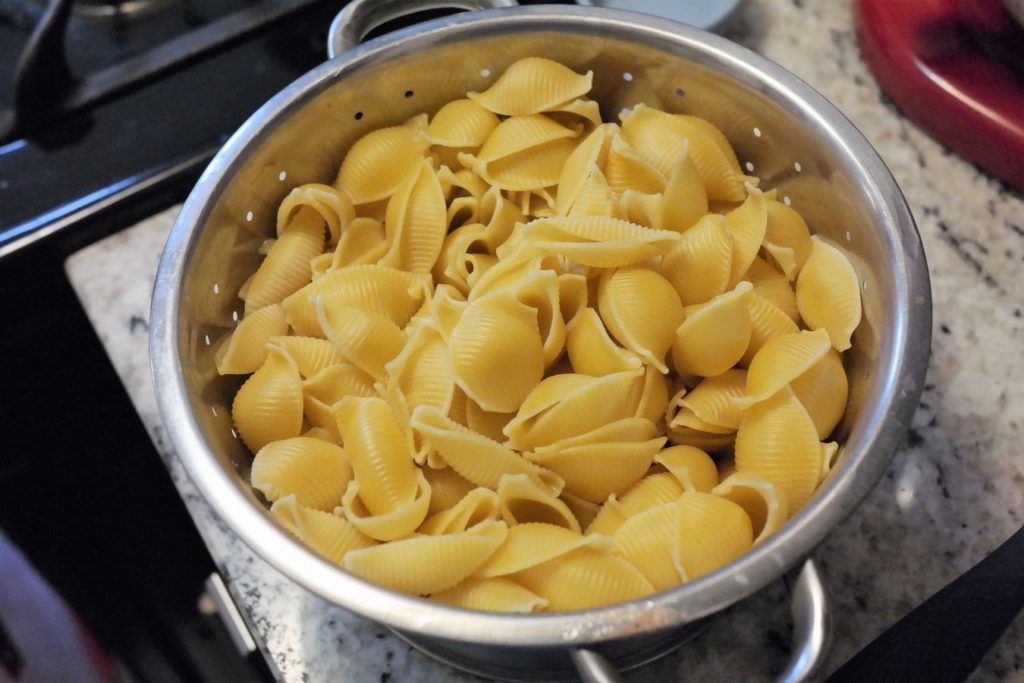 While that's going on, shred all of your mozzarella.  Then take 4 ounces of cheddar cheese, 2 ounces of provolone, and 2 ounces of Parmesan and shred these as well.  Drain your tomatoes and chop your cauliflower into florets.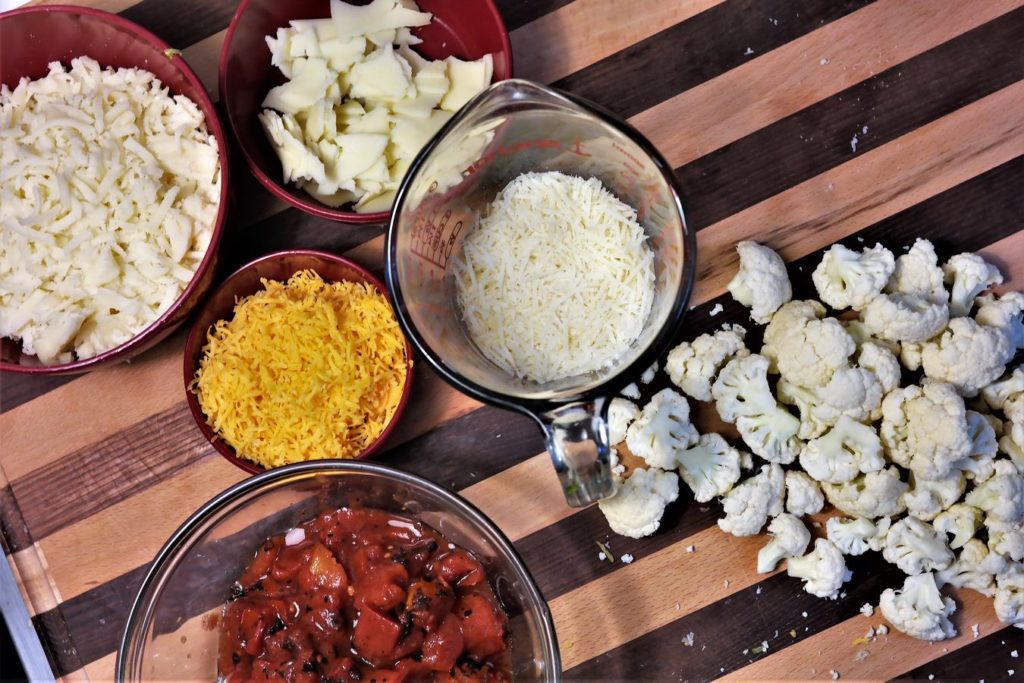 Mix all of these ingredients together along with 1 1/2 cups of heavy cream.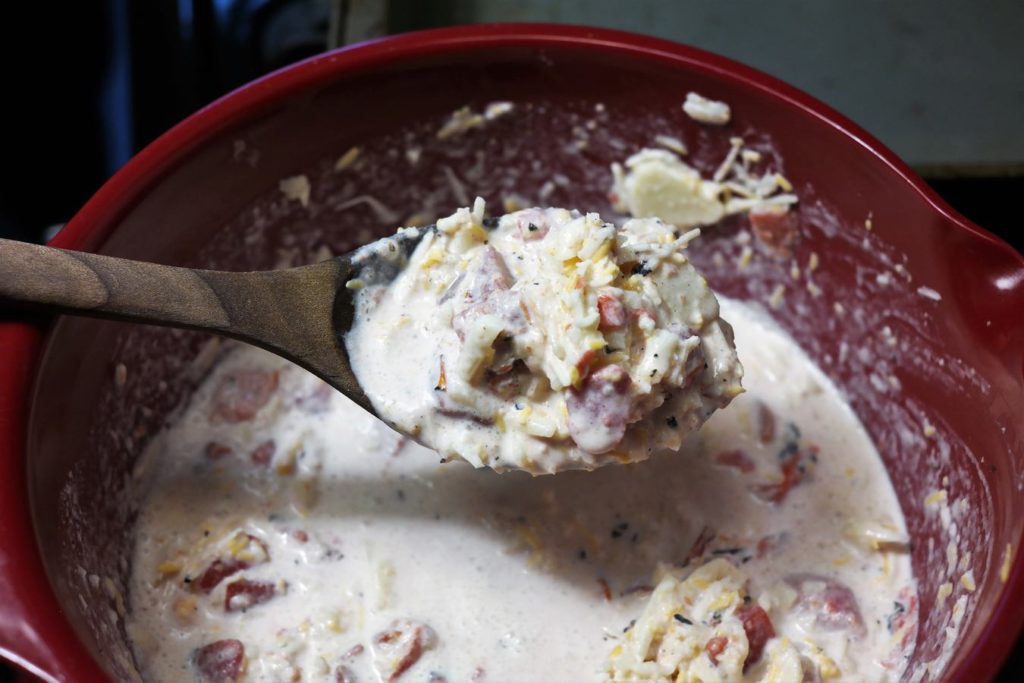 Once the pasta is ready, mix it with the cheese sauce and add in the cauliflower.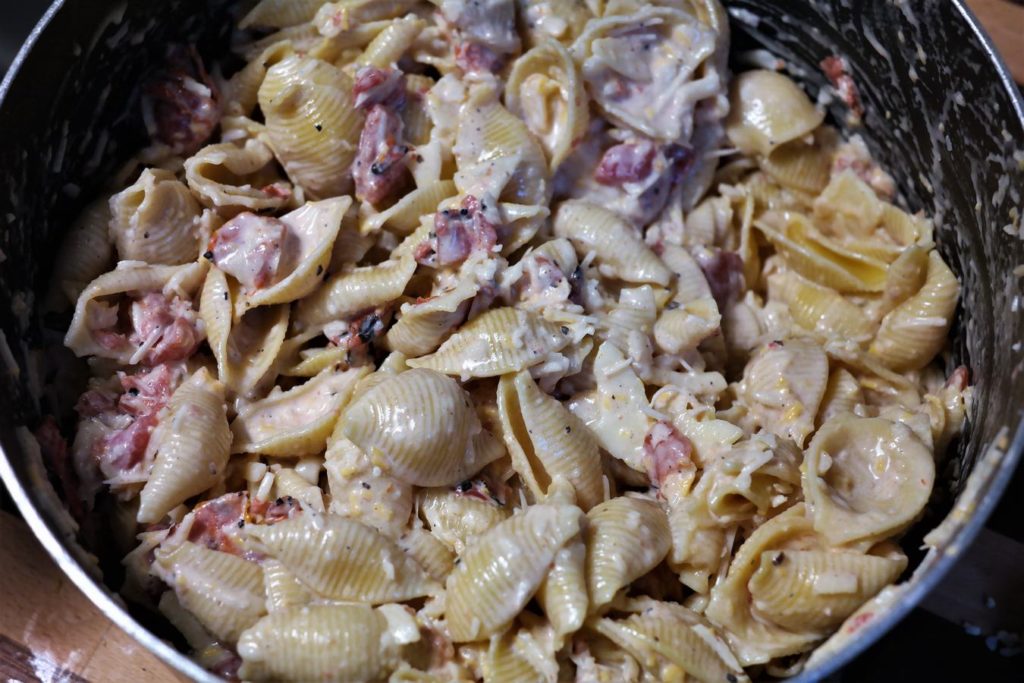 Then pour everything into a 3 quart baking dish.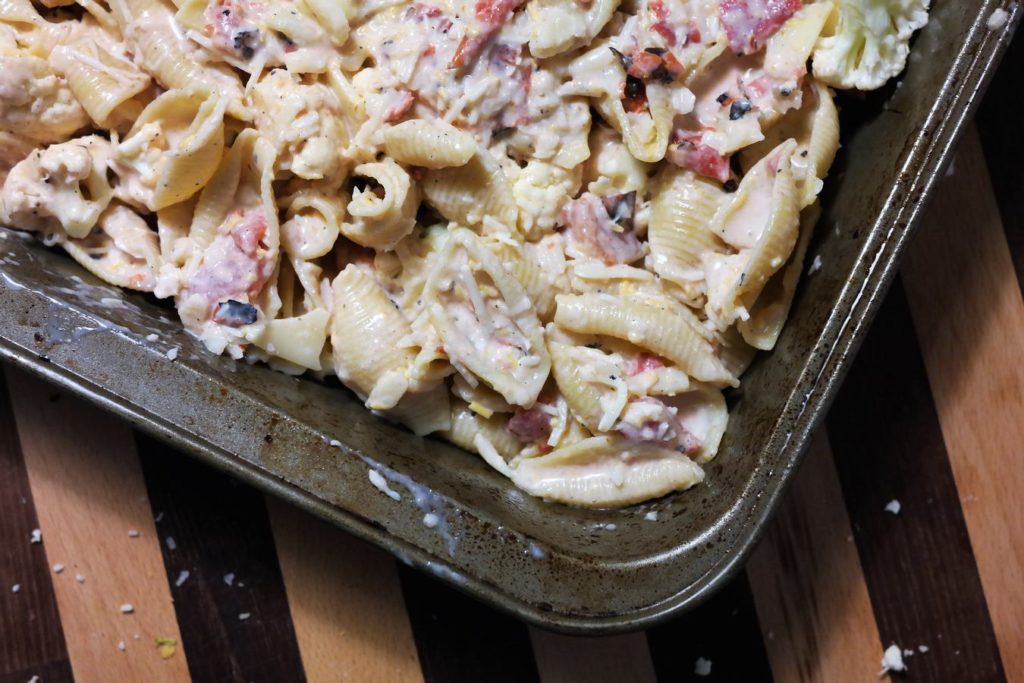 Cover the dish in foil and bake it for 20-25 minutes at 350°F, then remove the foil, turn your oven up to 425°F, and bake for another 25-30 minutes until the very top of the pasta just begins to brown in spots.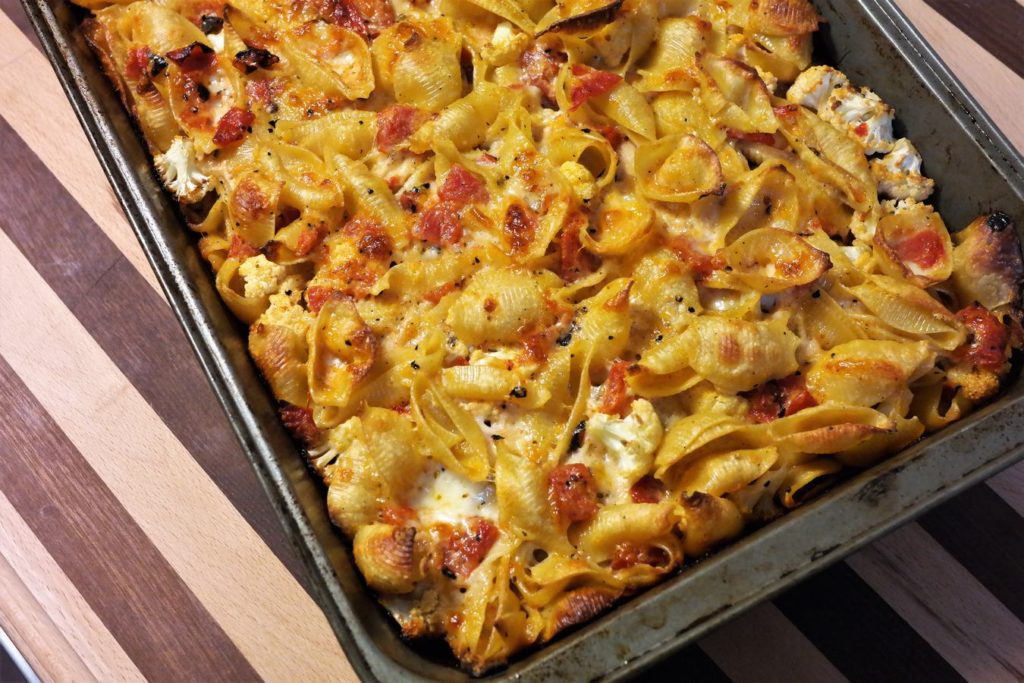 Then scoop it out and serve!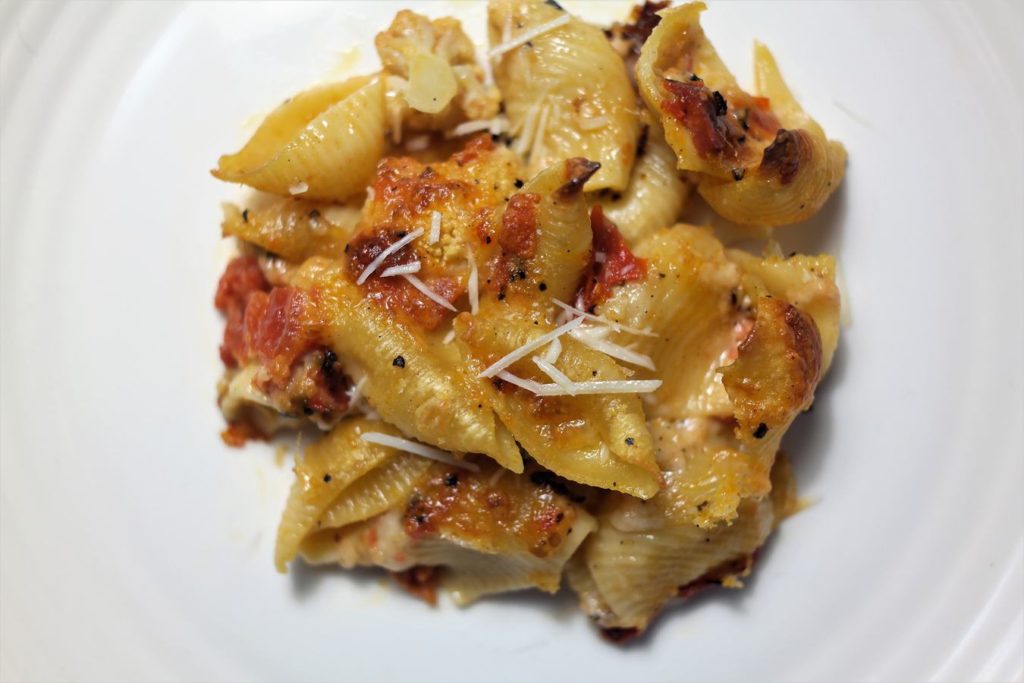 This pasta is so incredible:  the four different cheeses and the fire roasted tomatoes bring in some excellent flavors, and the cauliflower gives it a healthy-ish crunch.  Plus, this requires very little effort to make – just do some shredding, chopping, and mixing, then set it in the oven and wait for it to cook.  These baked shells are comfort food at its finest, so if you need a good quick meal with at least some veggies, you can't go wrong here.