We've made a few pizzas before, but here we've crafted a mix-and-match, choose-your-own-adventure style of pizza making.  We recently had some family over and decided to whip up some pizzas, but since there were so many different people with different tastes we thought it would be best not to make just one type of pizza, but many.  We bought a bunch of ingredients and combined them in all kinds of ways, so there was something for everyone.  We ended up with five unique pizzas, and we'll show you how we put all of them together.
To make all these pizzas, you'll need:
A 28-ounce can of whole peeled tomatoes
2 blocks of mozzarella cheese
Ricotta cheese
A red bell pepper
A green bell pepper
An onion
A bag of baby spinach
A head of broccoli
2 jalapeños
Yeast
Flour
Olive oil
We started off by making a sauce using our whole peeled tomatoes.  We poured them out into a bowl …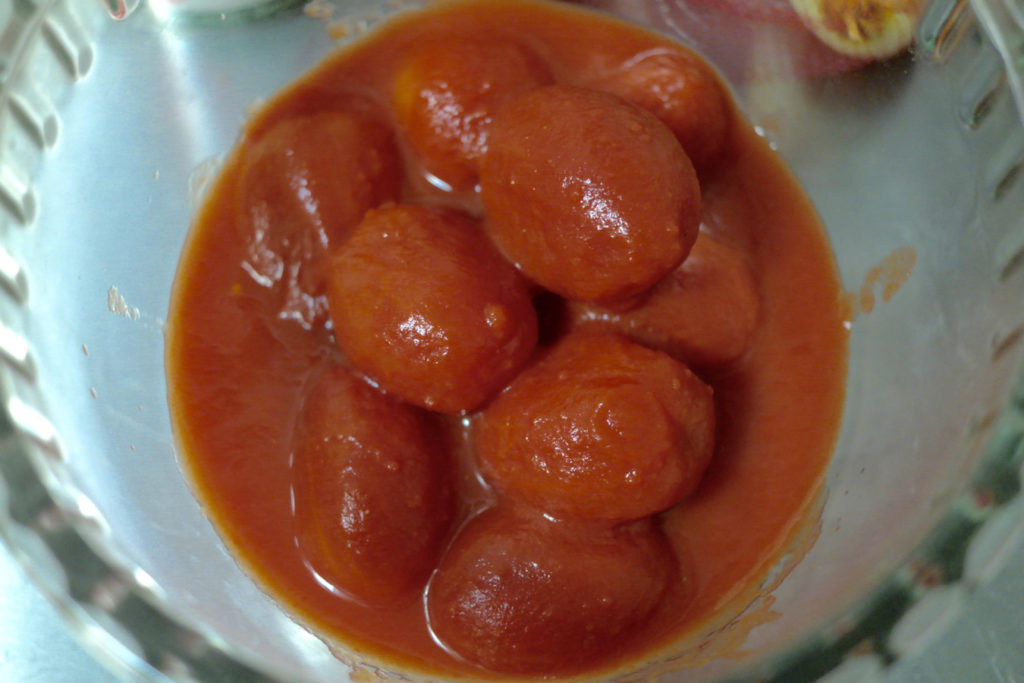 … and then used our hands to gently crush them into a smooth sauce.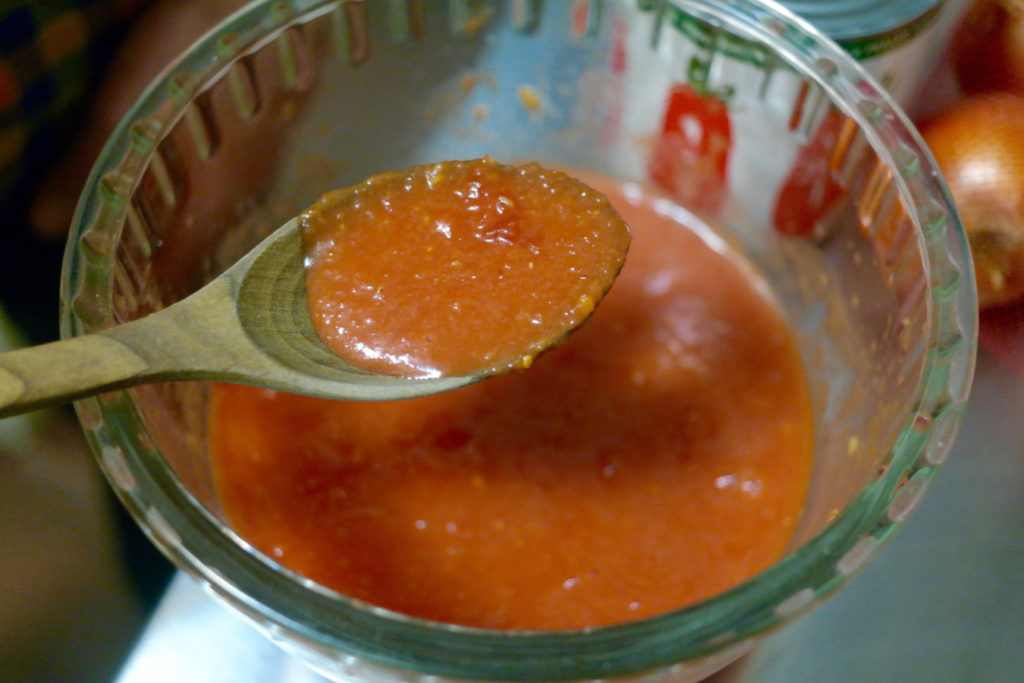 Then we prepared our veggies by slicing up the onion and the jalapeños, cutting both bell peppers into strips, and chopping our broccoli into florets.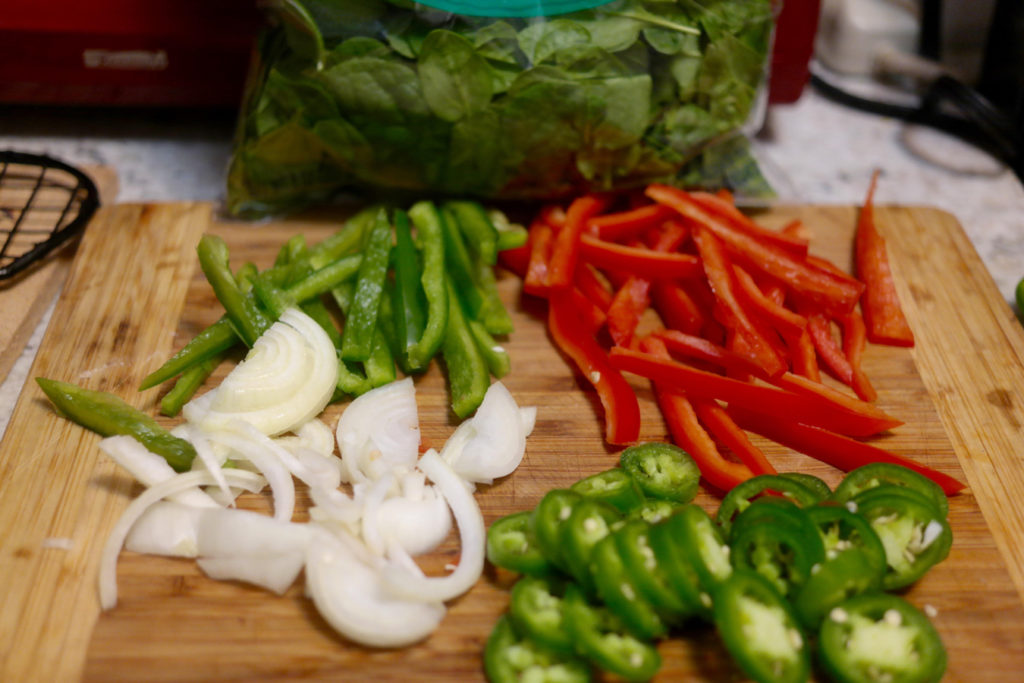 Next, we made the pizza dough from our favorite source, found here.  Since we were making a lot of pizza, we doubled this recipe.  Once the dough was ready, we divided it into five pieces and stretched each out into a small pizza.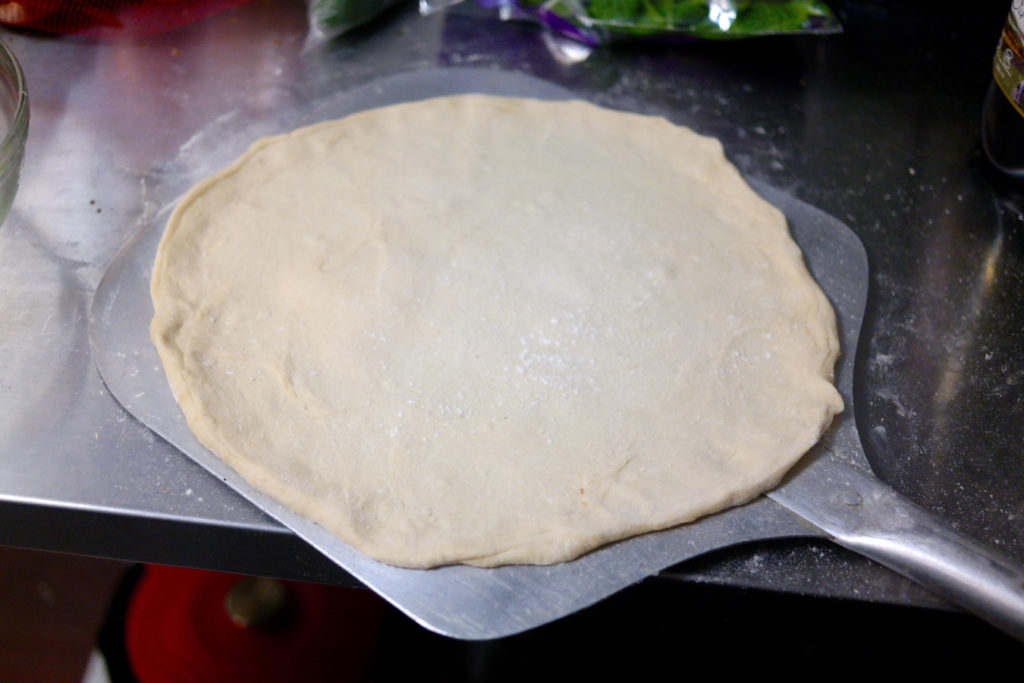 We first made a pepper pizza by spooning sauce on top of the dough, tearing some of the mozzarella into pieces and placing it on the sauce, then sprinkling some bell pepper strips and half of the jalapeño on top.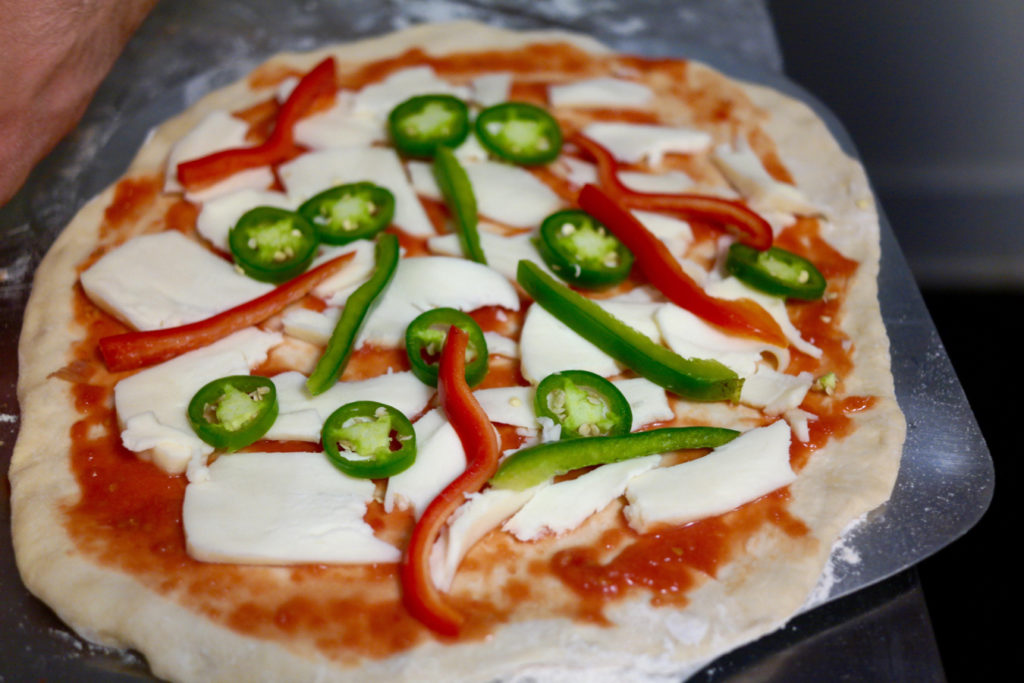 We cooked the pizza at 400°F for 10 minutes on a pizza pan, then transferred it to onto a pizza steel and cooked it for another 10 minutes.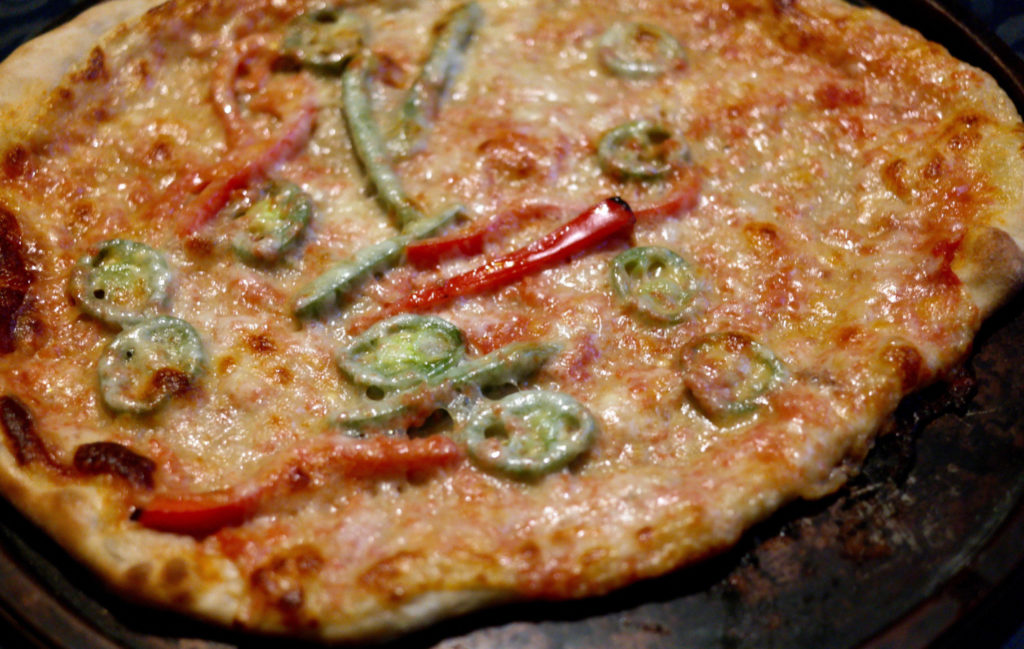 Our next pizza was a peppers and onions pizza, so we followed the same technique of sauce, cheese, and more pepper strips and added on half of our onion, then we baked this pizza just like we did the last one.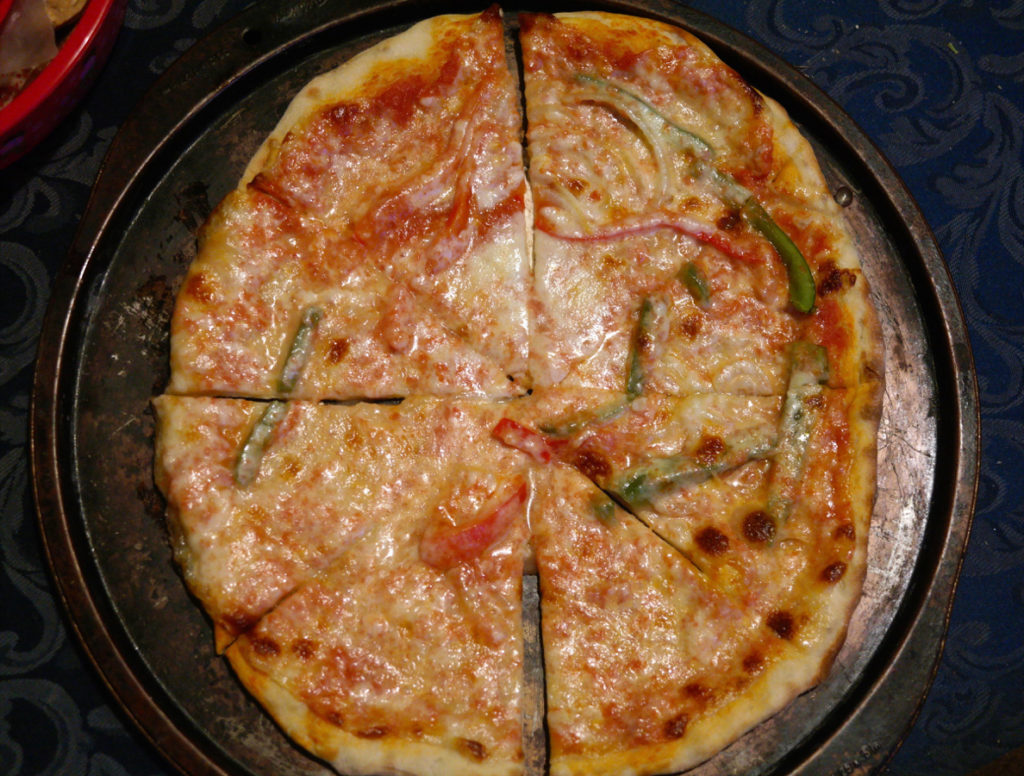 We also did an "everything" pizza with the rest of our onions, peppers, and jalapeños, assembled and baked the same way as our last two pizzas.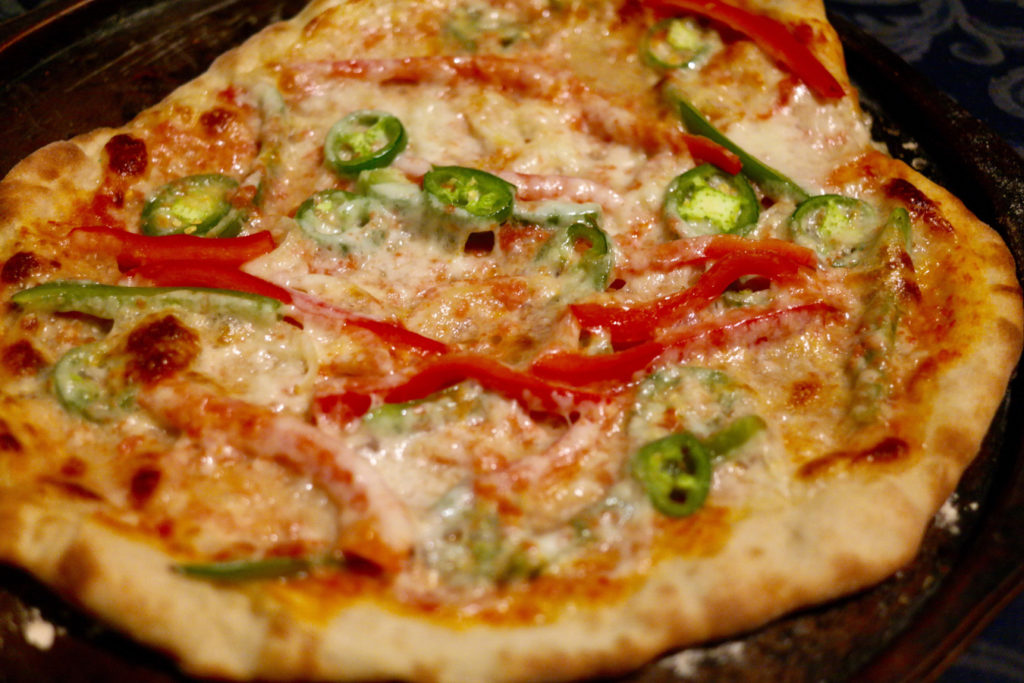 After this we decided to do a spinach pizza.  We spooned out the sauce and laid down the mozzarella, then topped that with small dollops of ricotta cheese and spinach leaves.
This is how the spinach pizza came out after we baked it like all the others: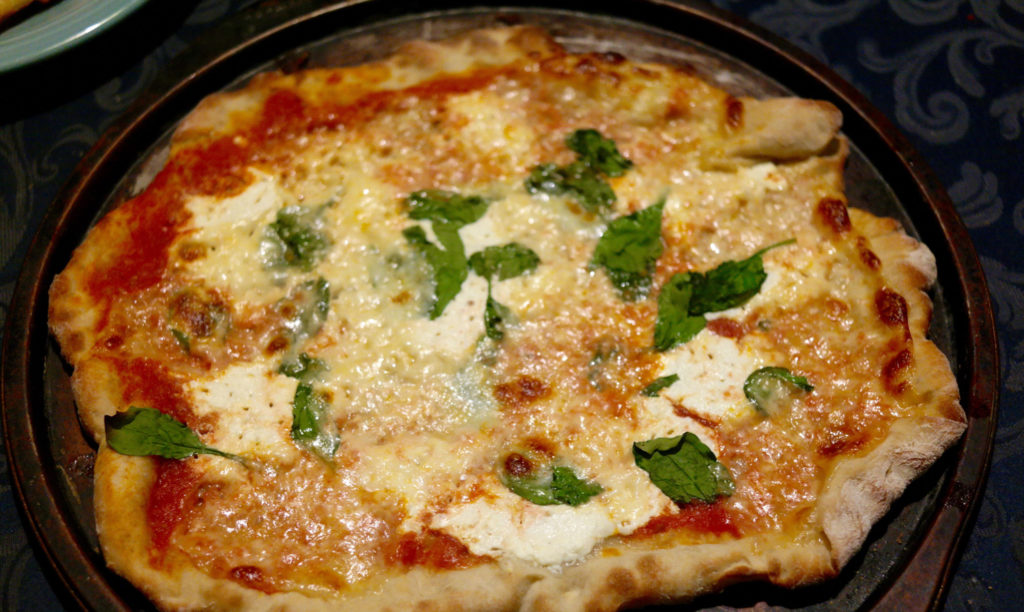 And finally, we did a mozzarella, ricotta, spinach, and broccoli pizza, created and baked like the one above.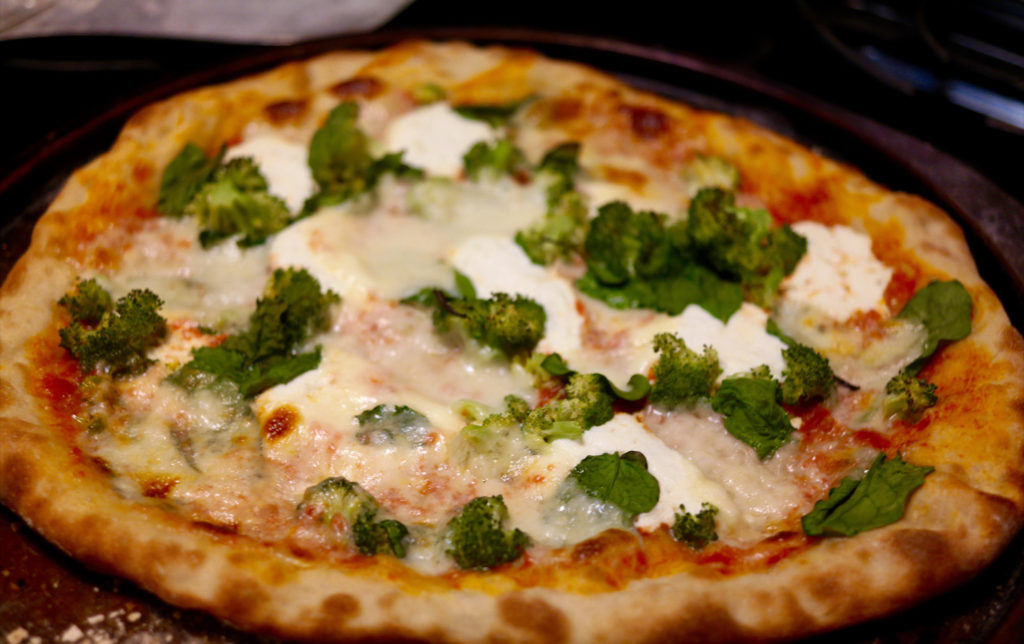 So there you have five different pizzas, each warm and deliciously cheesy and topped with all kinds of veggies.  They're just the right size to feed a small crowd and let people choose between different combinations of toppings.  We encourage you to think of other vegetables that might go well on pizza and try them out for yourself.  Be creative!  Be inventive!  Because it's pretty hard to go wrong with a pizza.