We've made cornbread before, but this is a new, spicy – and dare we say cute? – version that we wanted to try out.  If you read the title here and wondered just what madeleines are, let us school you:  they're a type of small French pastry shaped like a shell and often made from some kind of sponge cake.  Cornbread is kind of like a sponge cake, so it pairs well with the unique and fun structure of a madeleine.  Here we're also adding jalapeños into the batter to give these little bite-sized treats a nice mild kick.  We based these on a recipe from the New York Times, and we'll show you how to make this version of cornbread.
You'll need:
Butter
An onion
6 jalapeños
Cornmeal
Baking powder
Baking soda
Milk
Buttermilk
2 eggs
You'll also want to have a madeleine pan on hand – we got ours for $17 at Bed Bath & Beyond
Start by finely chopping your onion and dicing up your jalapeños into small pieces.  Melt 1 1/2 tablespoons of butter in a pan and cook your onion until it just starts to brown, then mix it in with the jalapeños.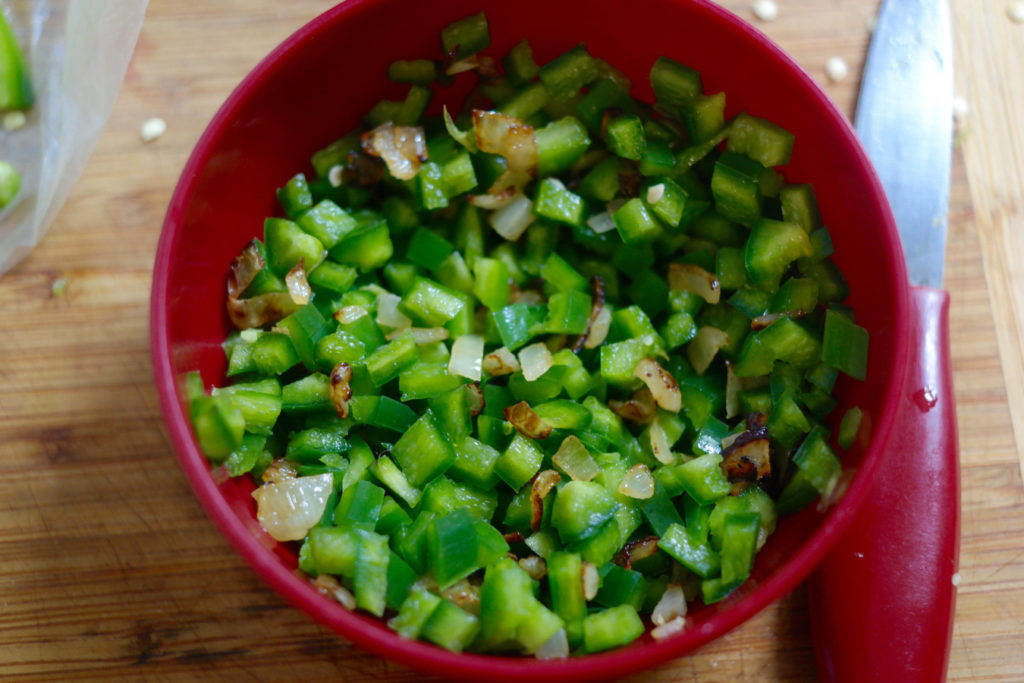 In a bowl, whisk together 1 3/4 cup of cornmeal, 3/4 teaspoon of baking soda, 3/4 teaspoon of baking powder, and a pinch of salt.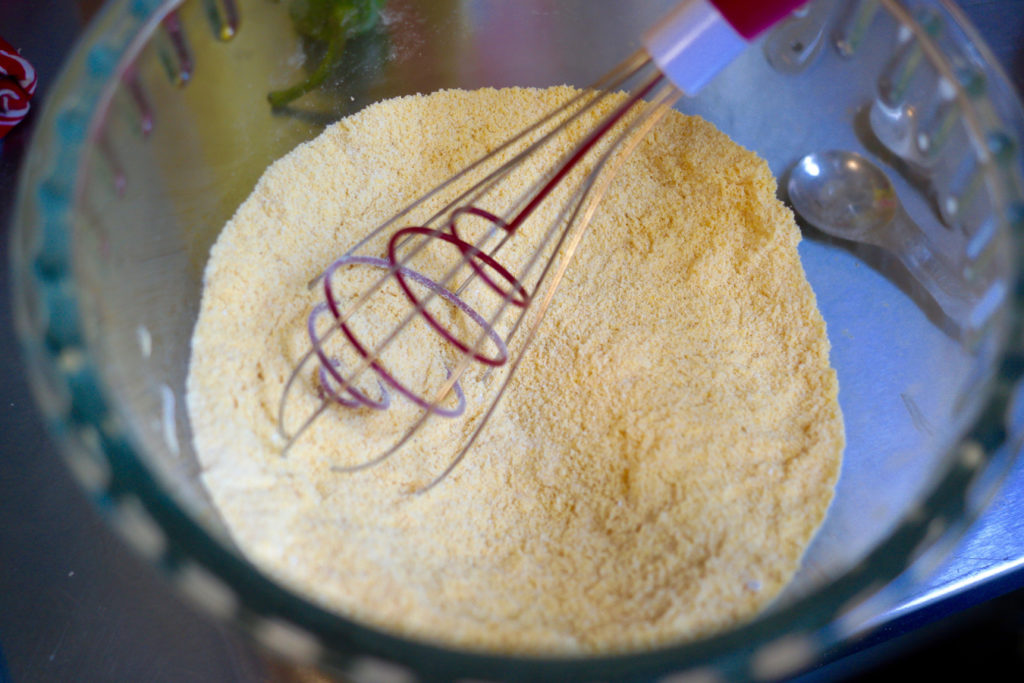 In another bowl, beat your eggs and whisk them with a cup of milk and 3/4 cup of buttermilk.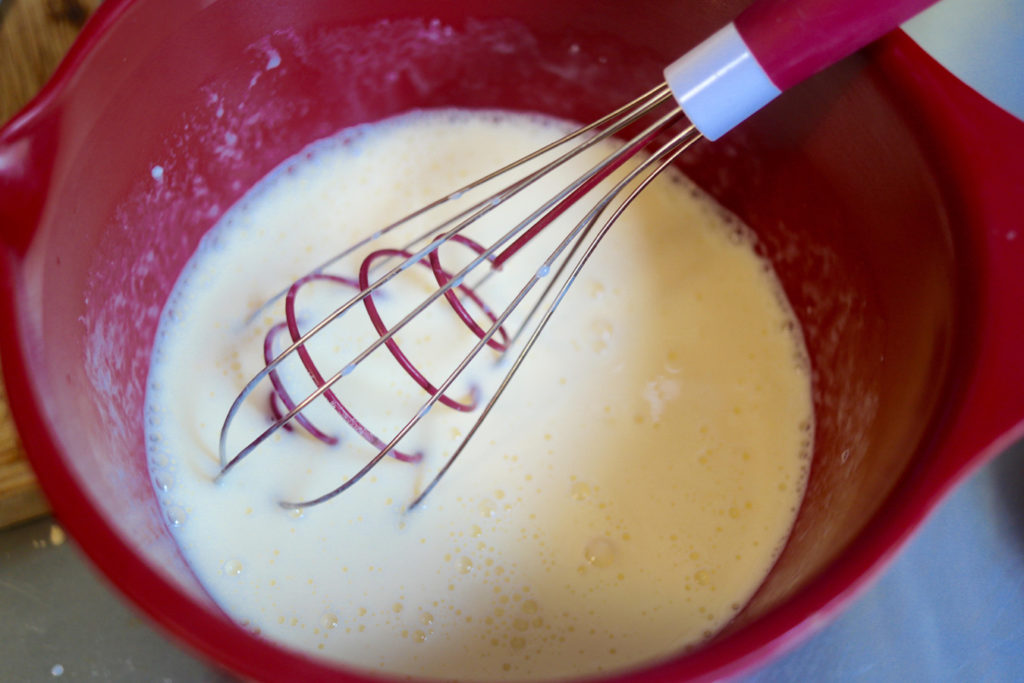 Then mix the eggs and milks into the cornmeal mixture and add in the onion and jalapeños.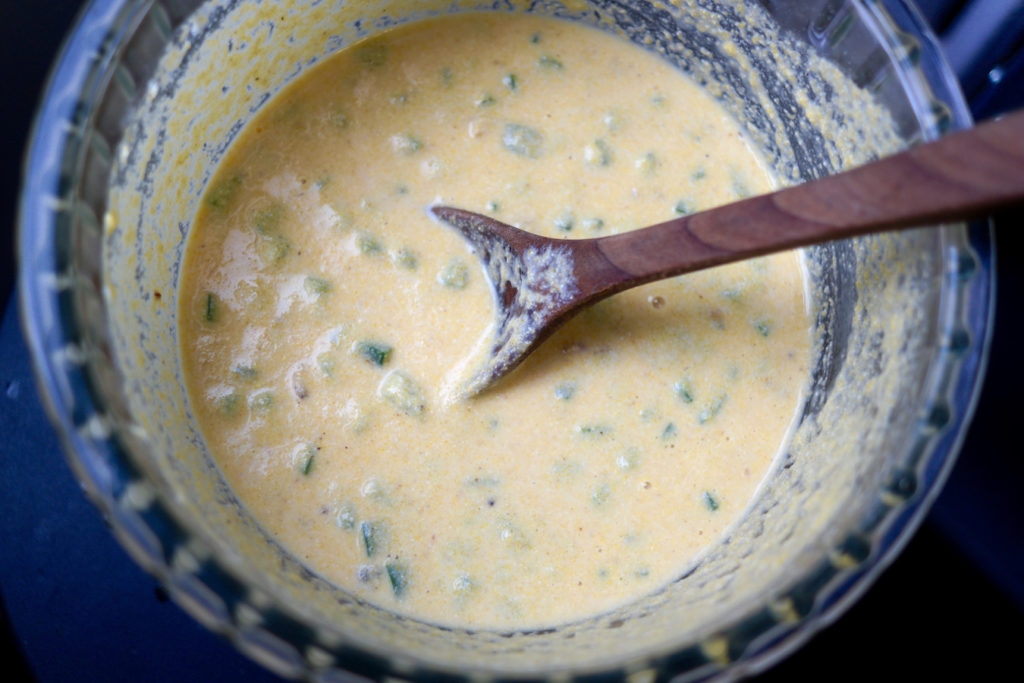 Ladle out this batter into your greased pan …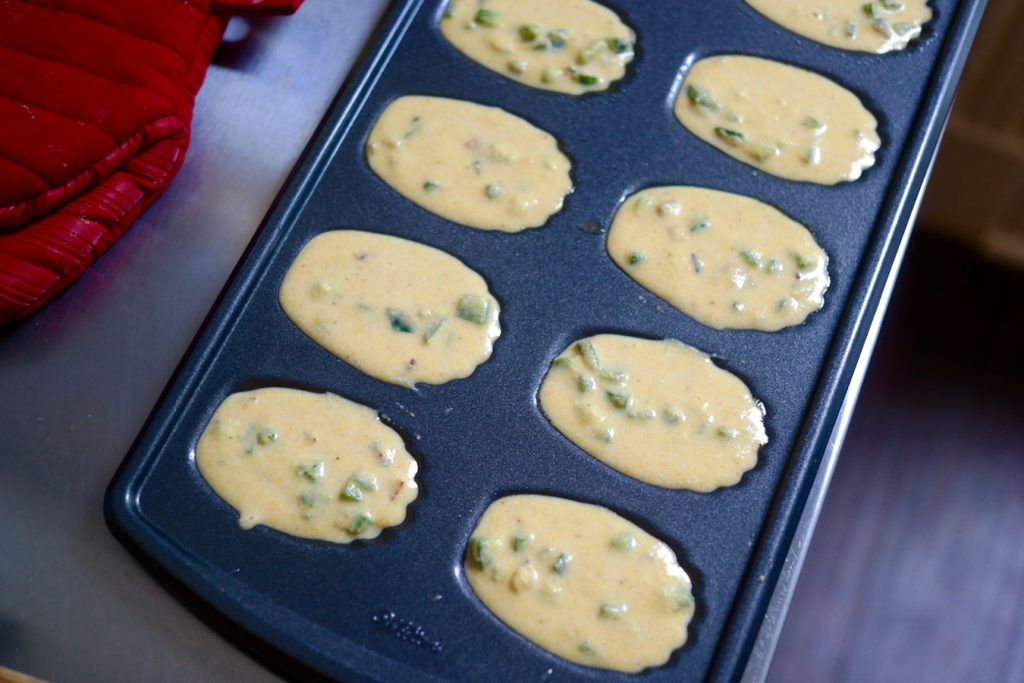 … and bake the madeleines for 15 minutes at 350°F.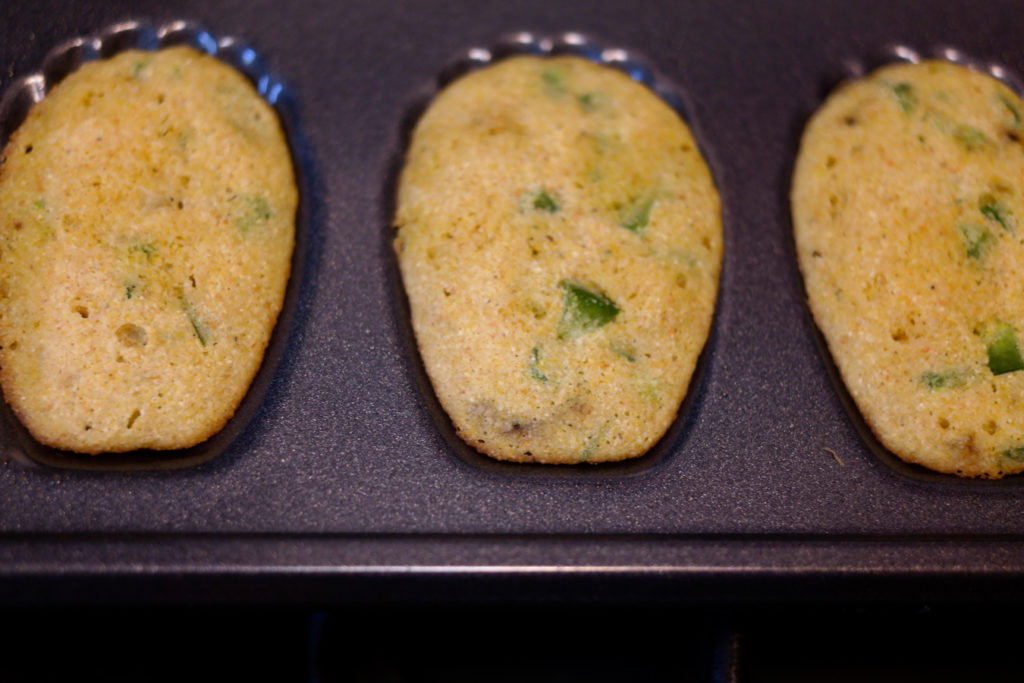 You'll want to let these cool for a while, and then you can pop them out of the pan.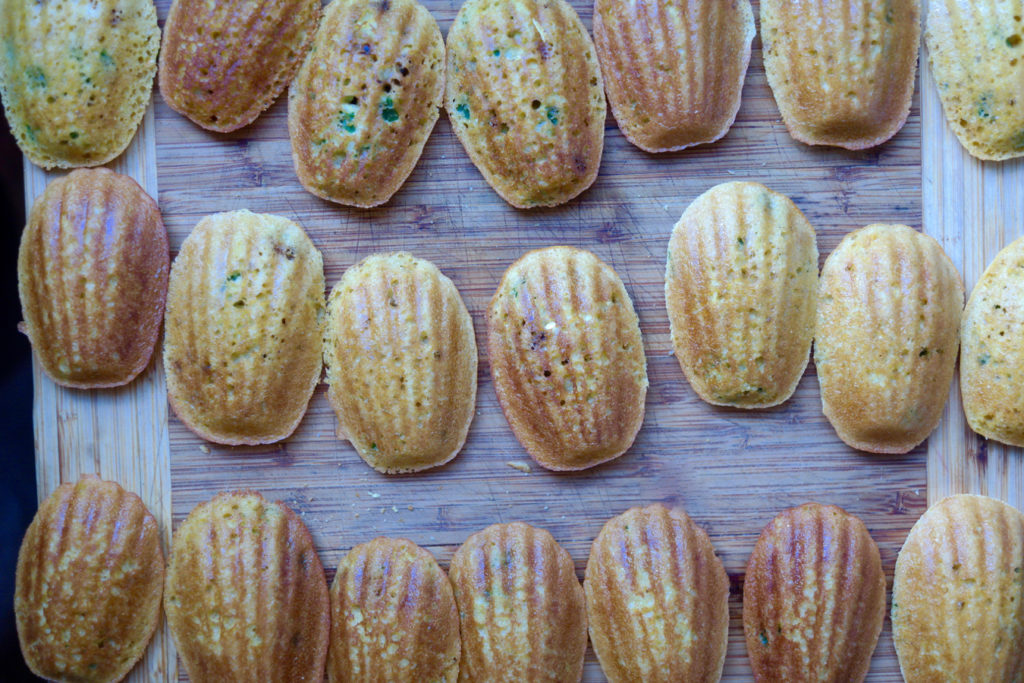 And you can arrange them all fancy, like so: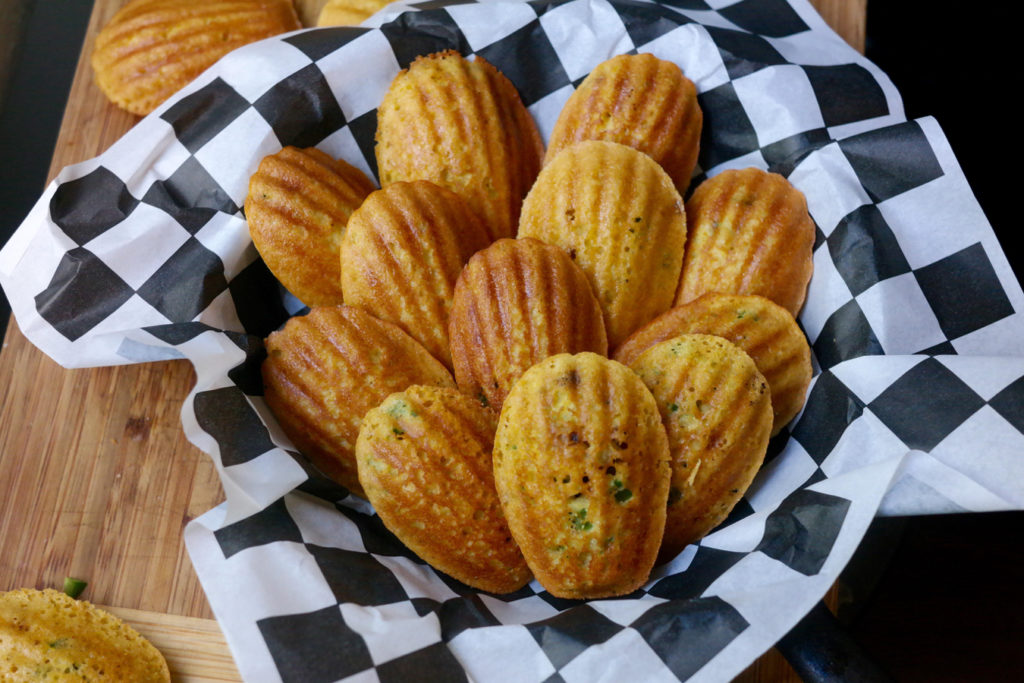 These were incredibly delicious:  the batter is nice and moist, and the jalapeños add just a hint of spiciness that goes well with the cornbread taste.  They're also just the right size to snack on, and they look fun!  No one really expects cornbread to come out like tiny seashells, so this is a cool way to serve a Southern classic, and the recipe is super easy.  We think you'll enjoy making and eating this version of madeleines.