It's almost spring, right?  Right?  Actually, we're supposed to get 2-4 inches of snow tomorrow, but we're going to pretend that's not happening and instead show you a dessert you can make that will remind you of warmer seasons filled with colorful fruits and light, delicious sweets.  These individual strawberry shortcakes are made with a strawberry sauce, strawberry topping, homemade whipped cream, and biscuits as the base.  They're a nice blend of sugar and rich, flaky pastry, and though they take some time to cook up and assemble these were a good dessert to make on a lazy weekend.  We based these shortcakes off of a recipe from the New York Times, and we'll show you how to put them together for yourself.
You'll need:
2 pounds of strawberries
Hibiscus tea bags
Sugar
A lemon
Flour
Baking powder
Baking soda
Butter
Buttermilk
Heavy cream
Powdered sugar
Vanilla extract
First you'll want to make the strawberry sauce:  chop up one pound of strawberries, and then slice off a thick strip of the lemon's skin.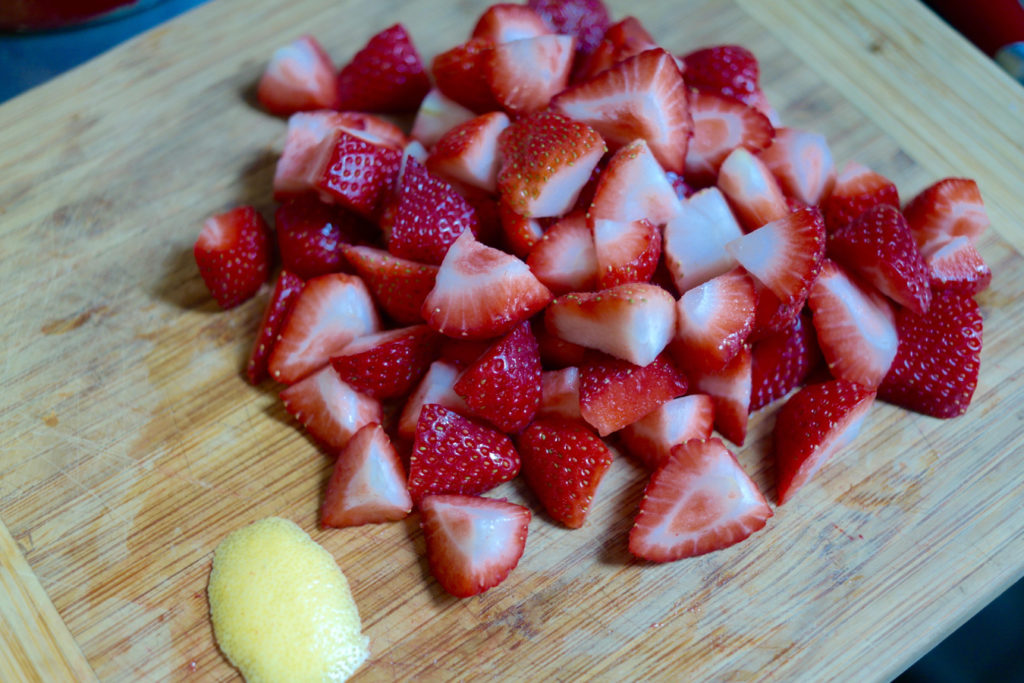 Boil 1/3 cup of water and let a hibiscus tea bag sit in it for at least 5 minutes, then place the tea (minus the bag – you can throw that away) in a medium-sized pot along with the strawberries, the lemon strip, and 2 tablespoons of sugar.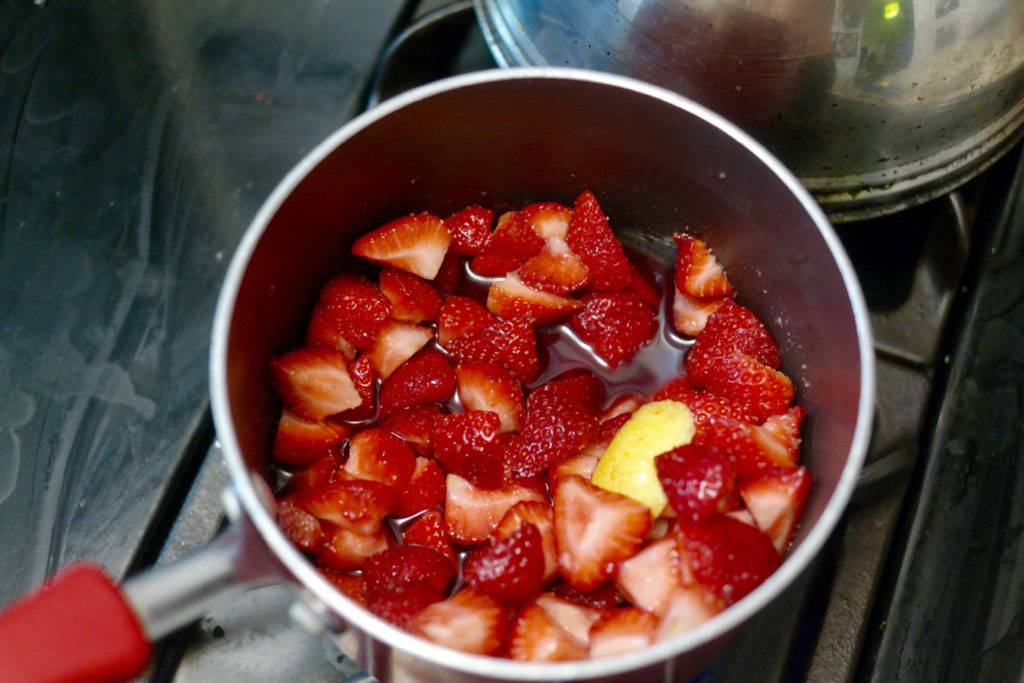 Boil all of this for about 5 minutes, until the strawberries soften, and then set this aside.
Now it's on to the biscuits:  zest the rest of your lemon into a bowl and stir in 3 tablespoons of sugar, 2 cups of flour, a tablespoon of baking powder, 1/4 teaspoon of baking soda, and 1/2 teaspoon of salt.  Then cut up 6 tablespoons of butter into small pieces and add them in.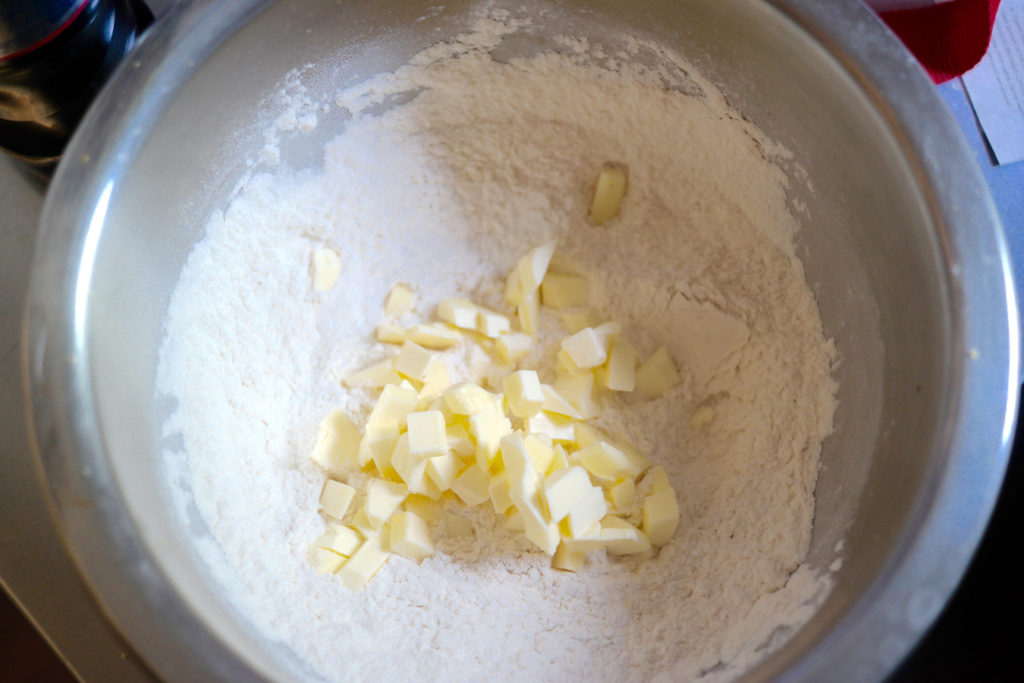 Use your hands to incorporate the butter in until you have an evenly flaky mixture.  Then create a divot in the middle and pour in 3/4 cup of buttermilk.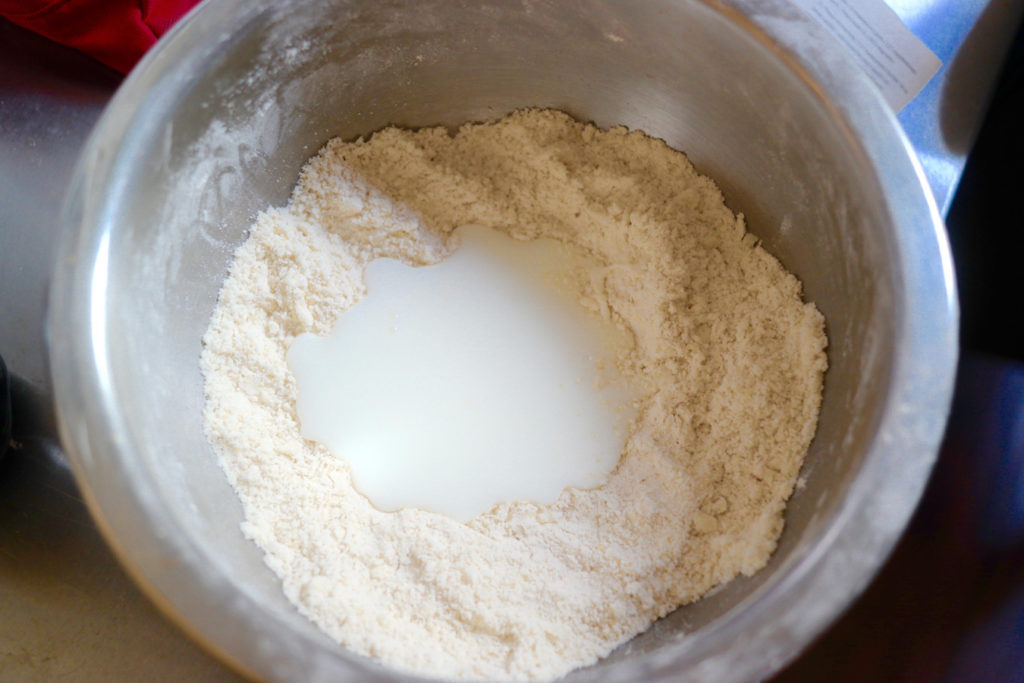 Stir all of this together with a fork until everything begins to clump up, then use your hands again to knead this mixture until you have a dough.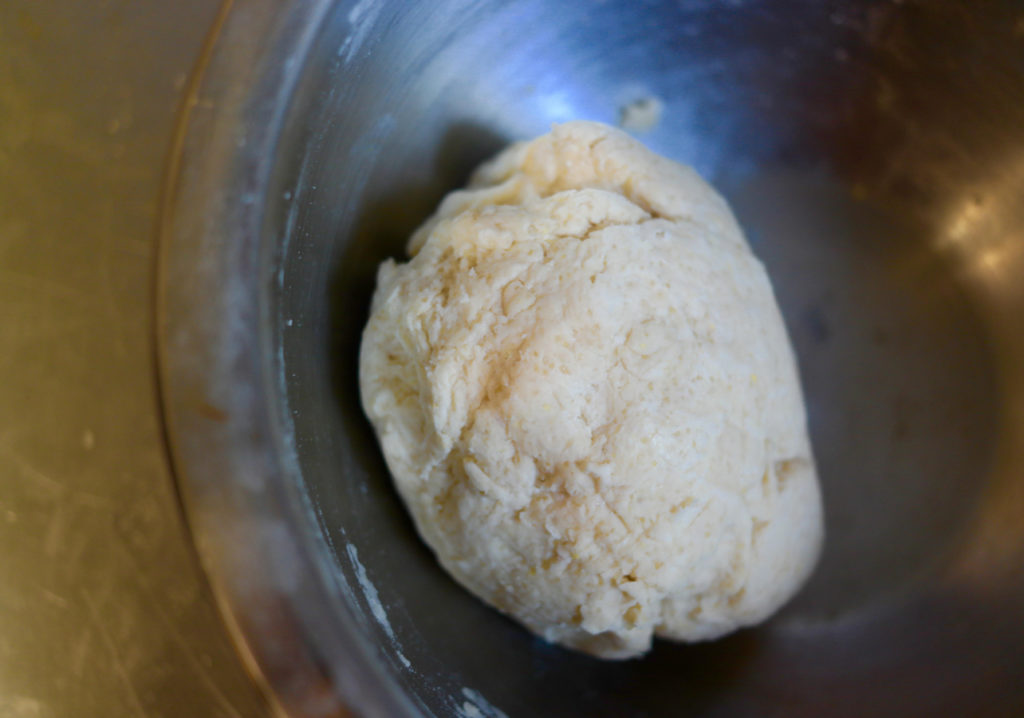 Roll the dough out onto a floured surface until it's 1/2-inch thick.  Use a small glass to cut out rounds that are about 2 inches across.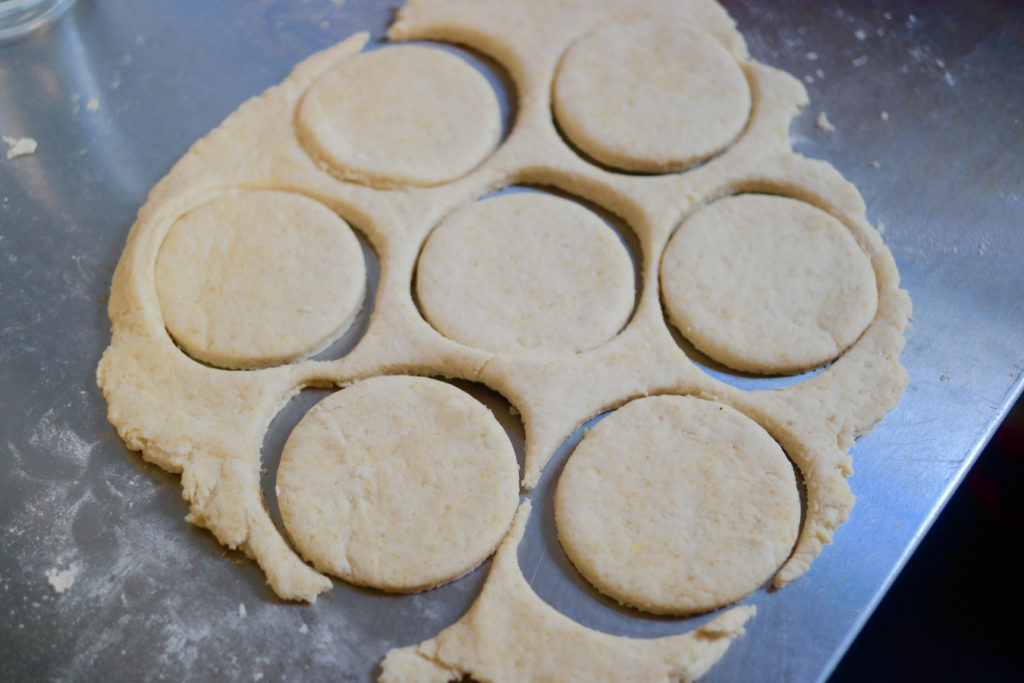 Place these on baking sheets, about 2 inches apart, and bake at 400°F for 16-18 minutes until the biscuits puff up and turn golden.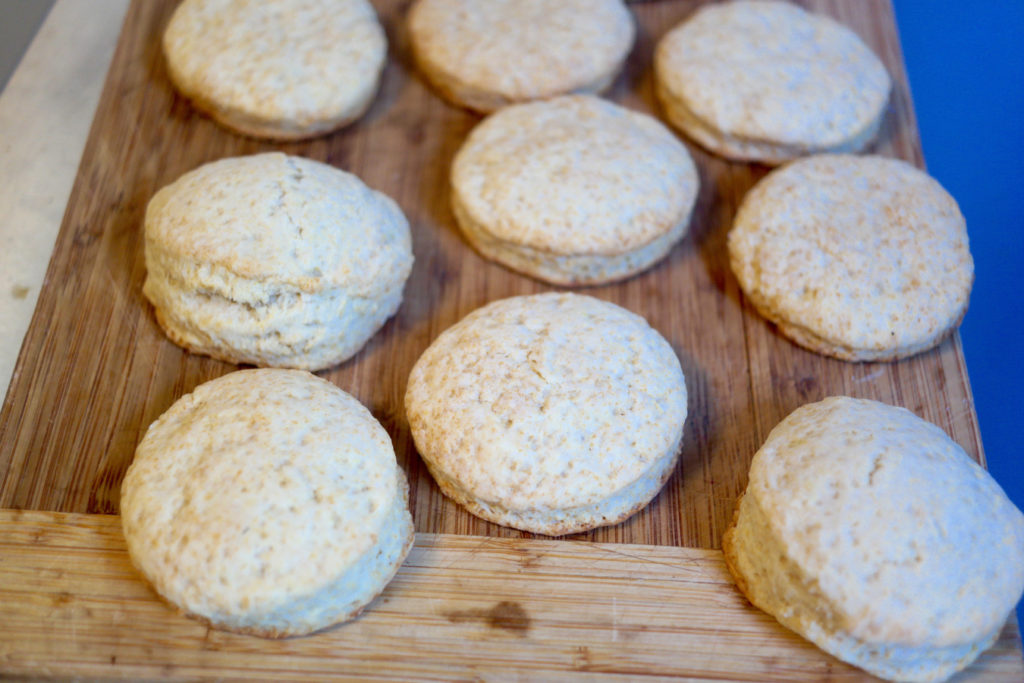 While these are in the oven, make your strawberry topping by slicing the rest of the strawberries in half and mixing them in a bowl with a tablespoon of sugar.  Set them aside for now.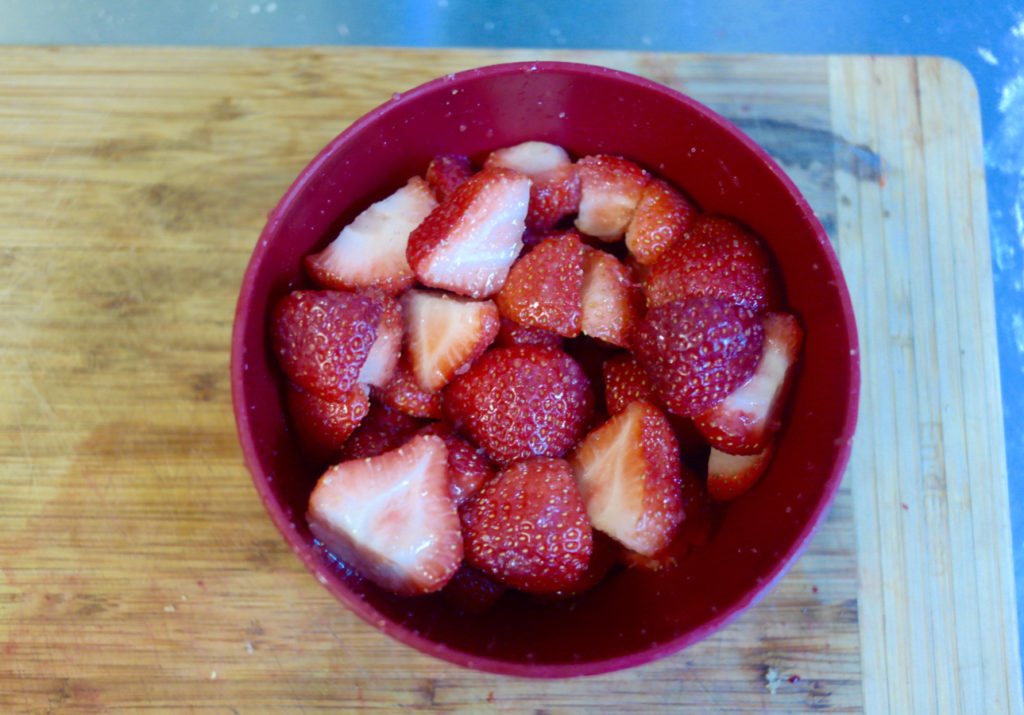 Then in a stand mixer, pour in a cup of heavy cream and beat it at a medium-high speed until it just starts to get thick.  Add 2 tablespoons of powdered sugar and a teaspoon of vanilla extract and continue to beat it until you have a nice whipped cream, but be sure not to over-whip it.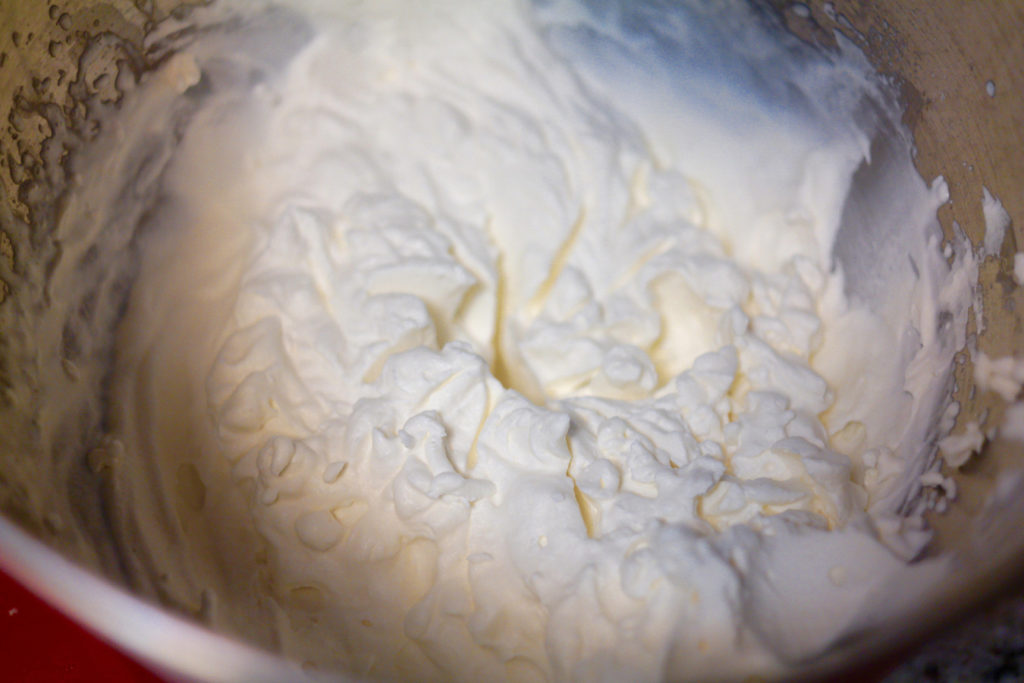 Once you have everyting prepared, gently tear the biscuits in half along their natural center.  Place a spoonful of the strawberry sauce onto the bottom of the biscuit and top that with some whipped cream and some of the sugared strawberries.  Then set the other half of the biscuit on top or off to the side at a jaunty angle.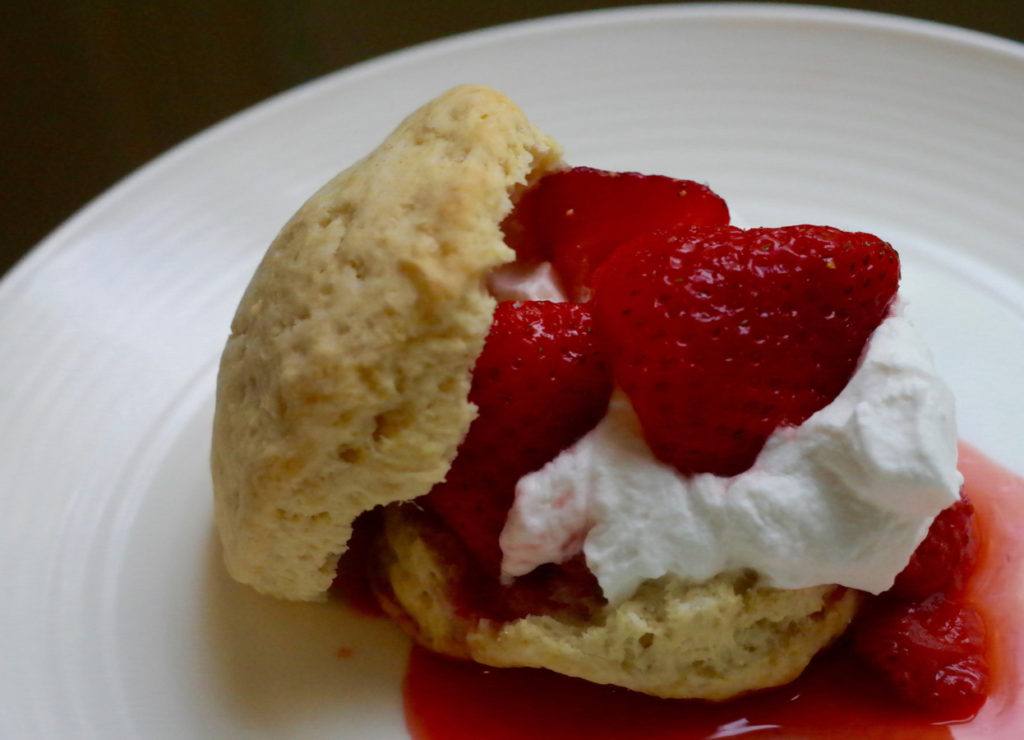 There's your cute little strawberry shortcakes!  The biscuits are nice and savory, and they pair well with the two different kinds of strawberries and the whipped cream.  And as a bonus, you can use this recipe to make biscuits for any other occasion.  There are a lot of steps involved here to make all the different parts of the shortcake, but these are a good variation on a classic dessert that you can serve up individually.  We really enjoyed making them, so if you have the time we recommend trying these strawberry shortcakes out.