We've been on a bit of a fancy kick, and we've gotten to eat at some cool upscale restaurants recently.  These places, in both Brooklyn and Manhattan, have gotten pretty good reviews for serving up both tasty classics and plenty of new, interesting dishes.  We tried a lot of different things, and here's what we enjoyed:
First, we visited Cecconi's in Dumbo, which is right on the Brooklyn waterfront.  If you can manage to get a reservation – we had to book almost a month in advance – you'll get to sample some great Italian fare.  We split a whole bunch of dishes, starting with this delicious variety of breads.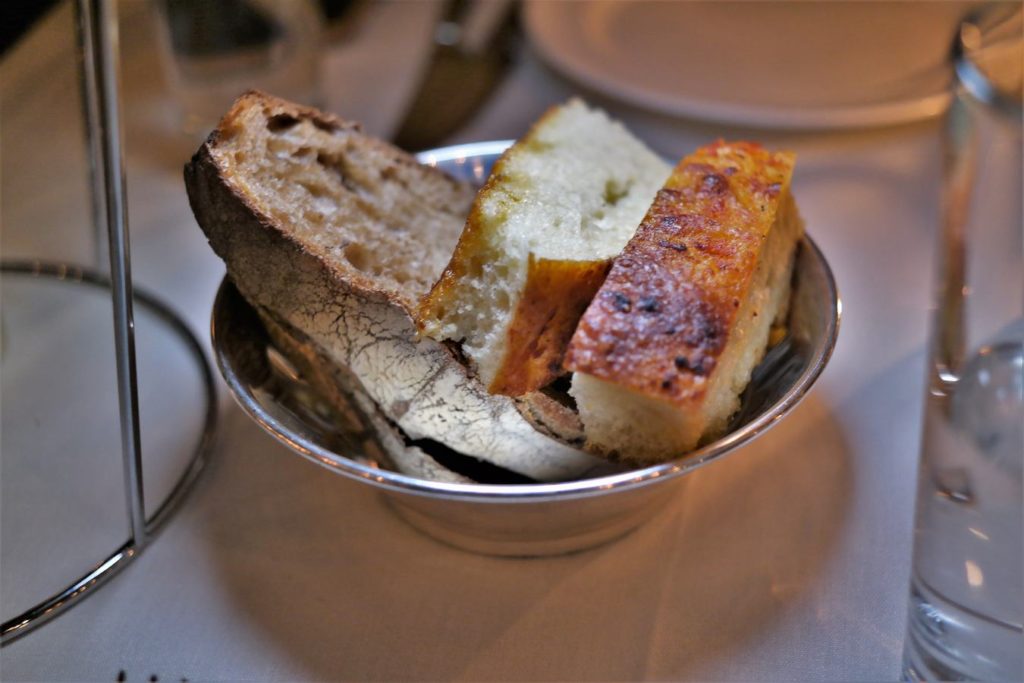 Here is their appetizer of ricotta whipped with honey and served with toasted crostini: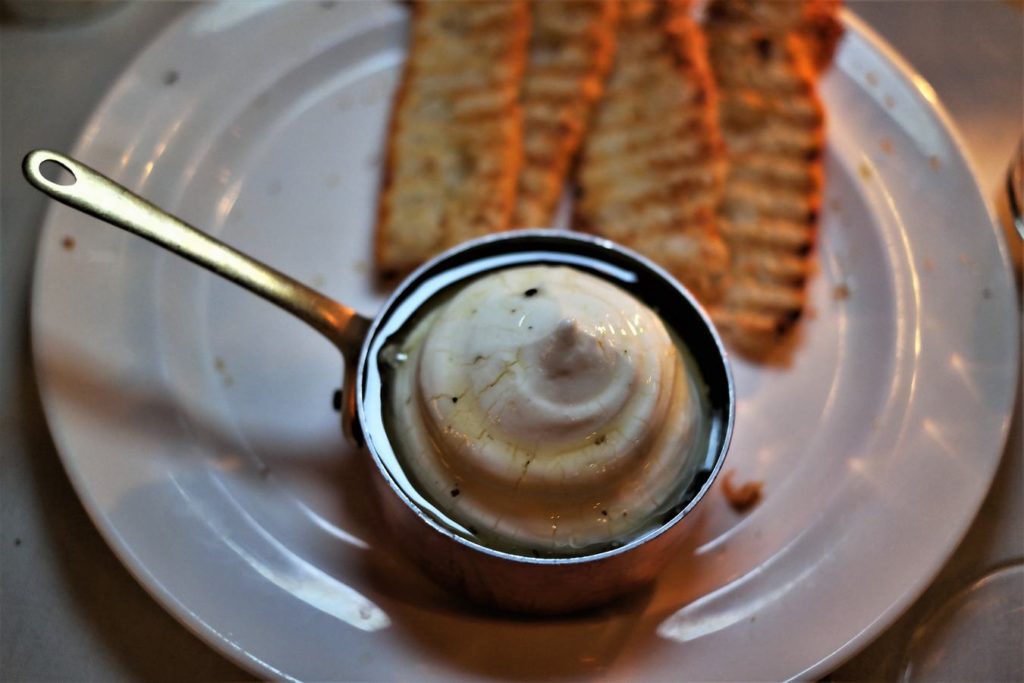 This is the margherita pizza, topped with buffalo mozzarella: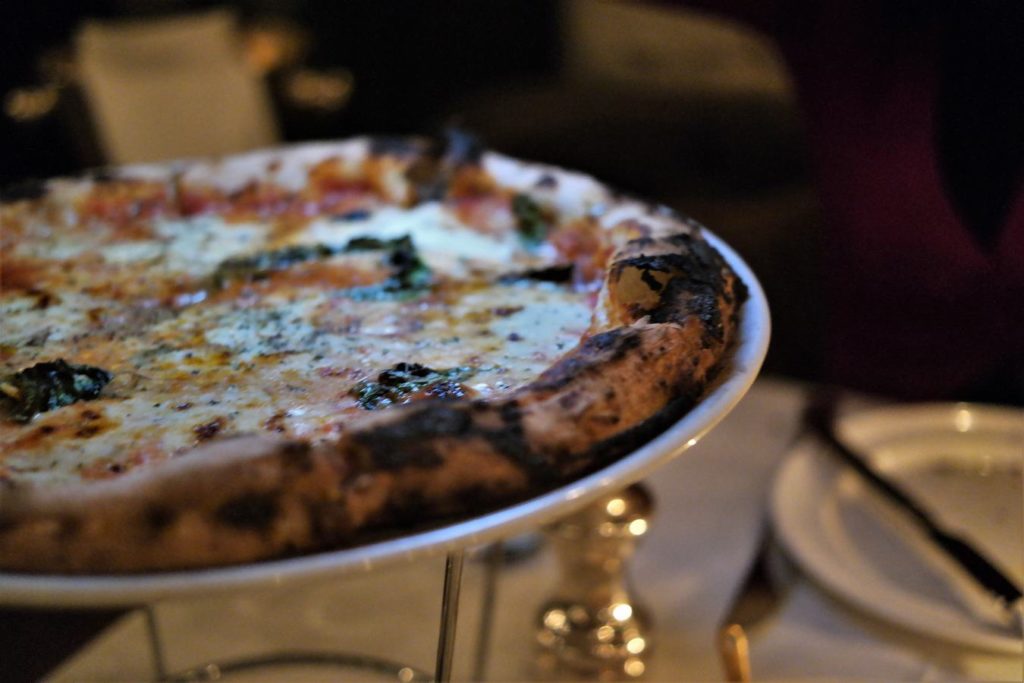 We also tried the agnolotti, which is stuffed with cheese and black truffles.  This pasta is usually made with chicken stock, but they kindly left that out so we could enjoy it vegetarian.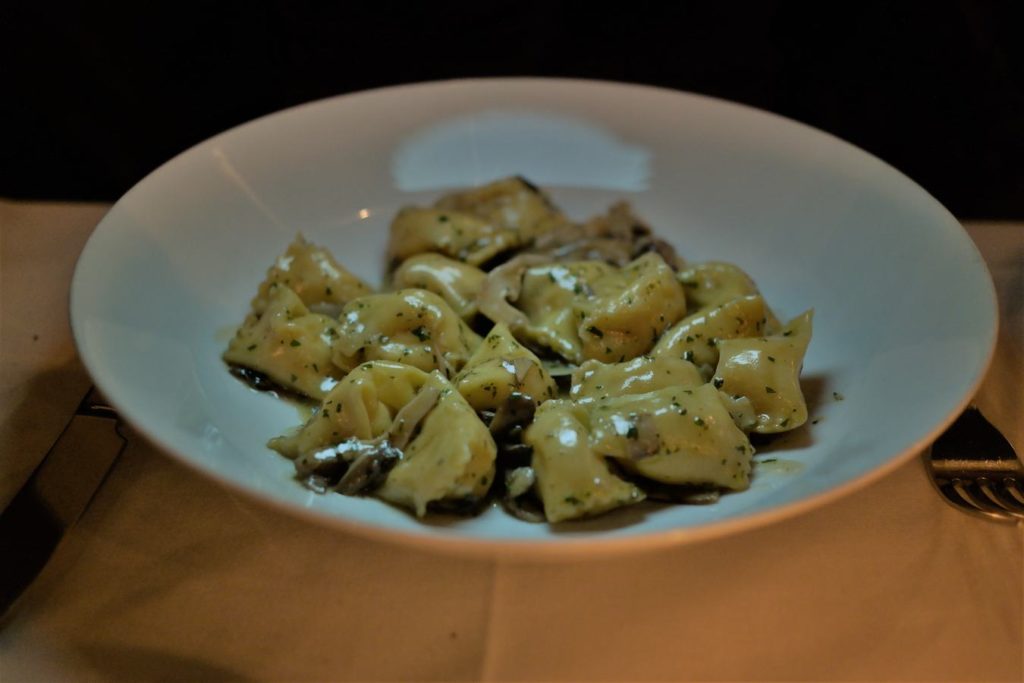 We also had truffles on top of a side of polenta …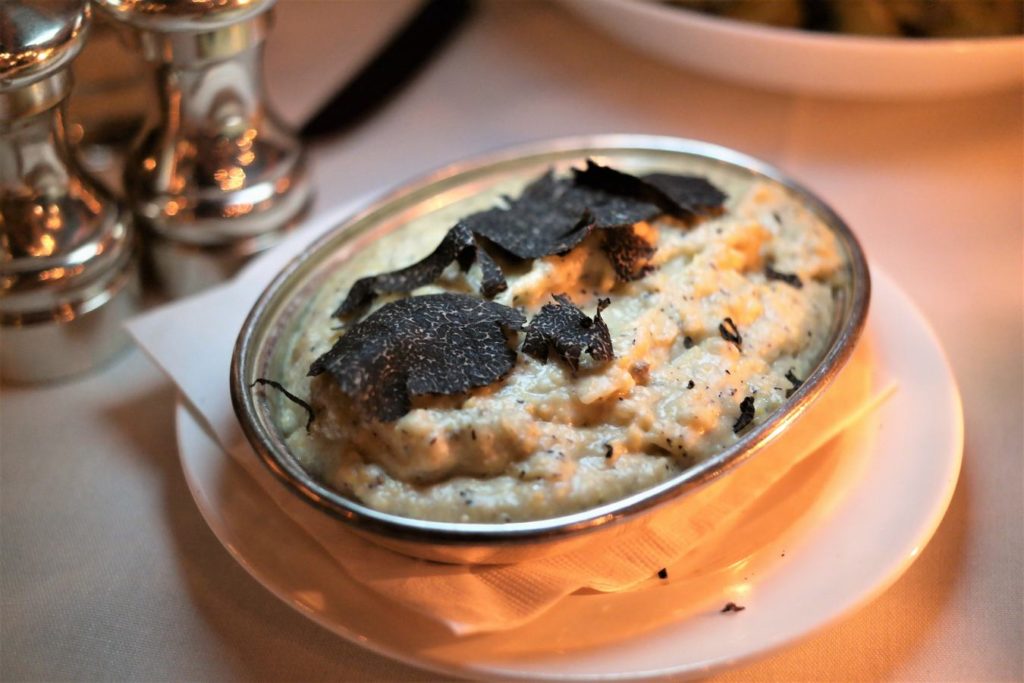 … and we shared a side of the eggplant parm too.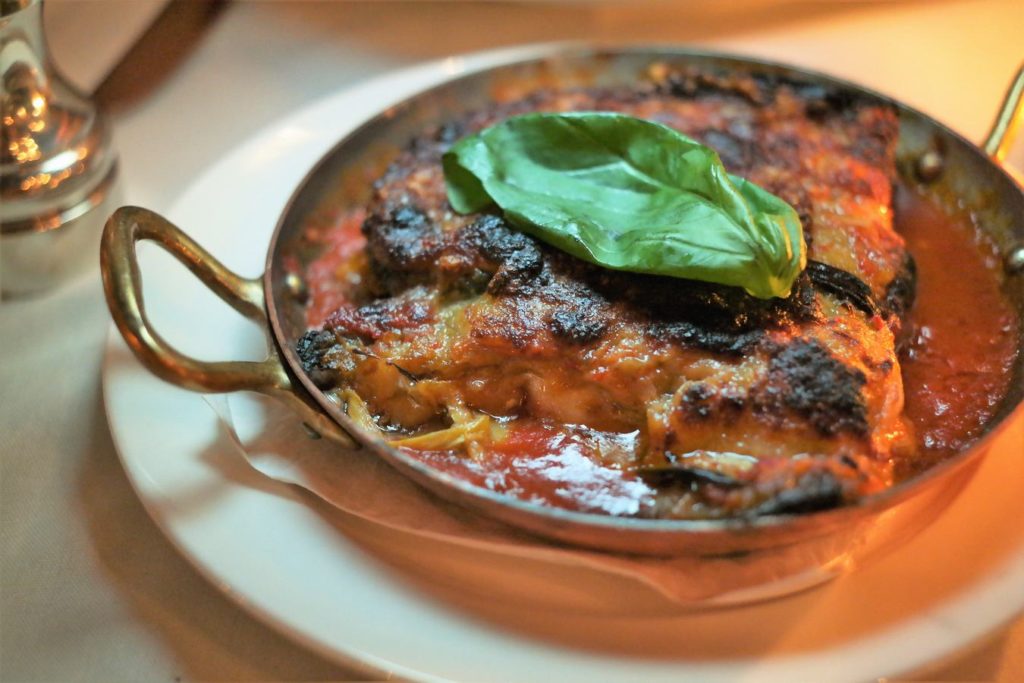 We also ventured over to The Loyal in the West Village, which serves up all kinds of unique takes on American cuisine.  It's been getting a lot of publicity lately, so we had a tough time getting a reservation here as well, and we ended up having to eat at 10:30pm.  We started our meal there with more bread – these are their parker house rolls, baked in a cute little flower shape.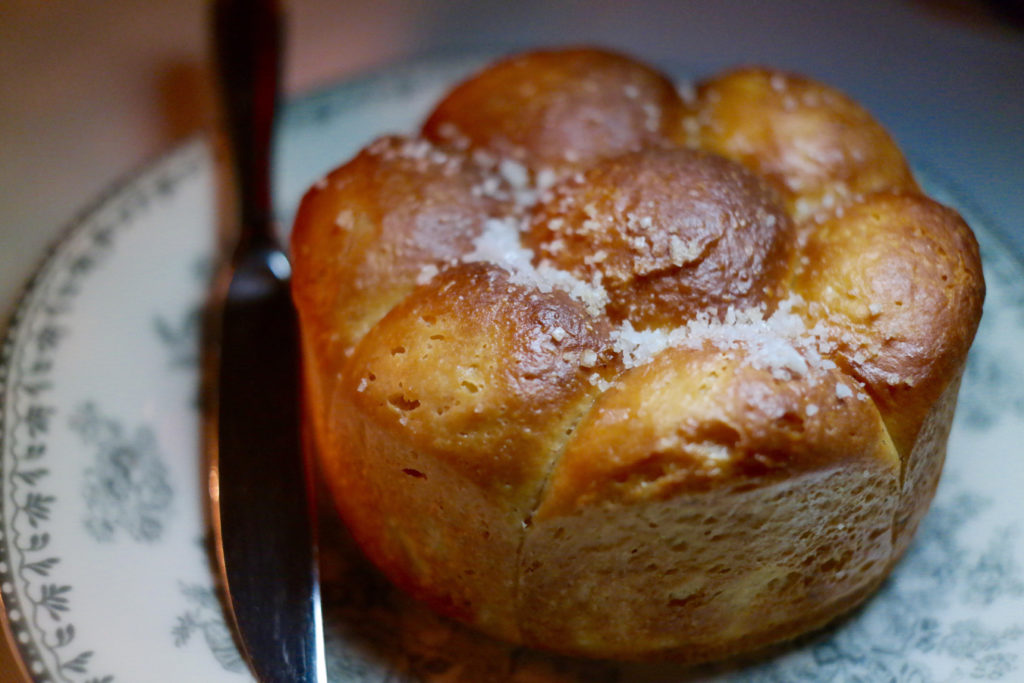 We also split an order of their tempura-battered mushrooms, which comes with a horseradish cream dipping sauce.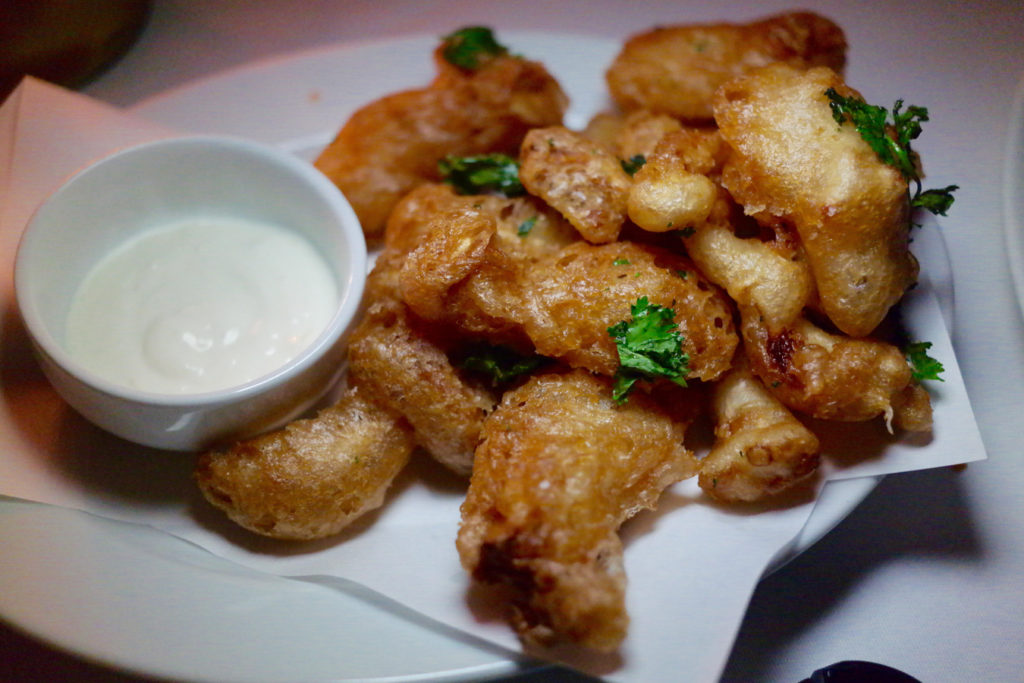 Then Miriam had the artichoke capellini, served with an arugula pesto on the side and lots of shaved Parmesan on top.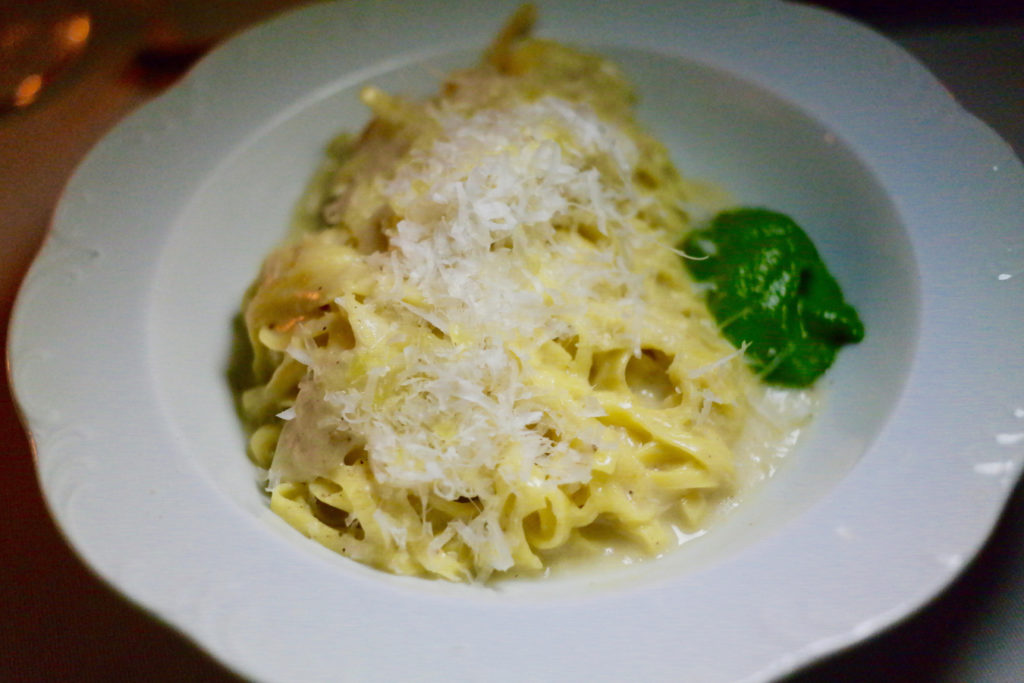 Cyril went for their burger, which is topped with a whole peeled tomato …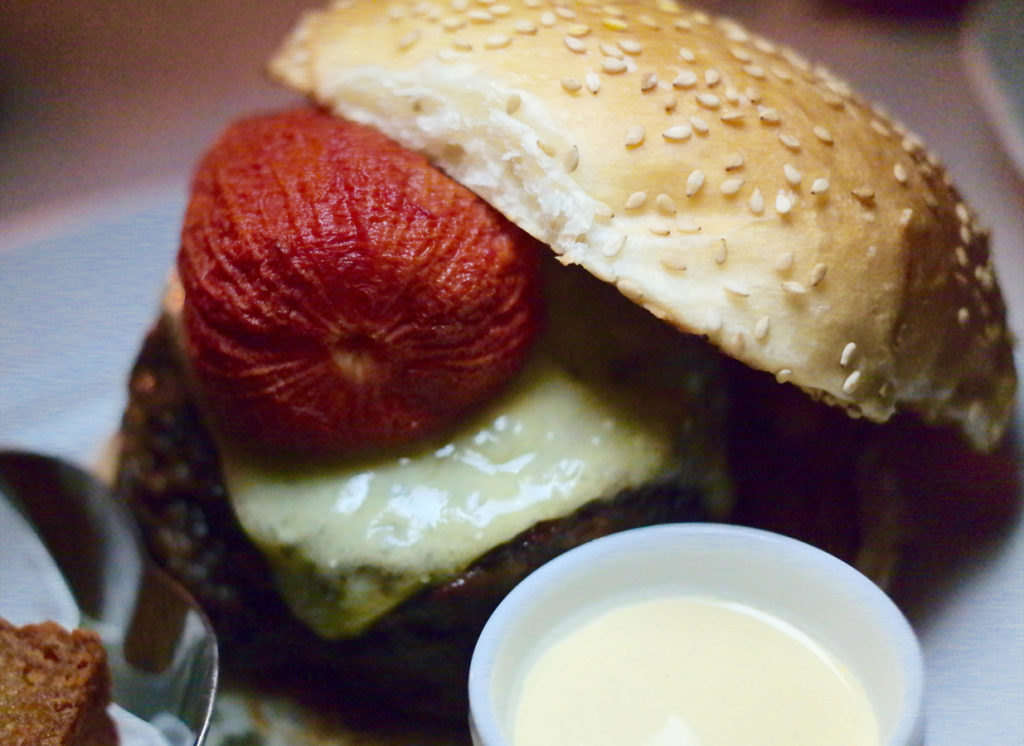 … and come with a side of duck fat tater tots.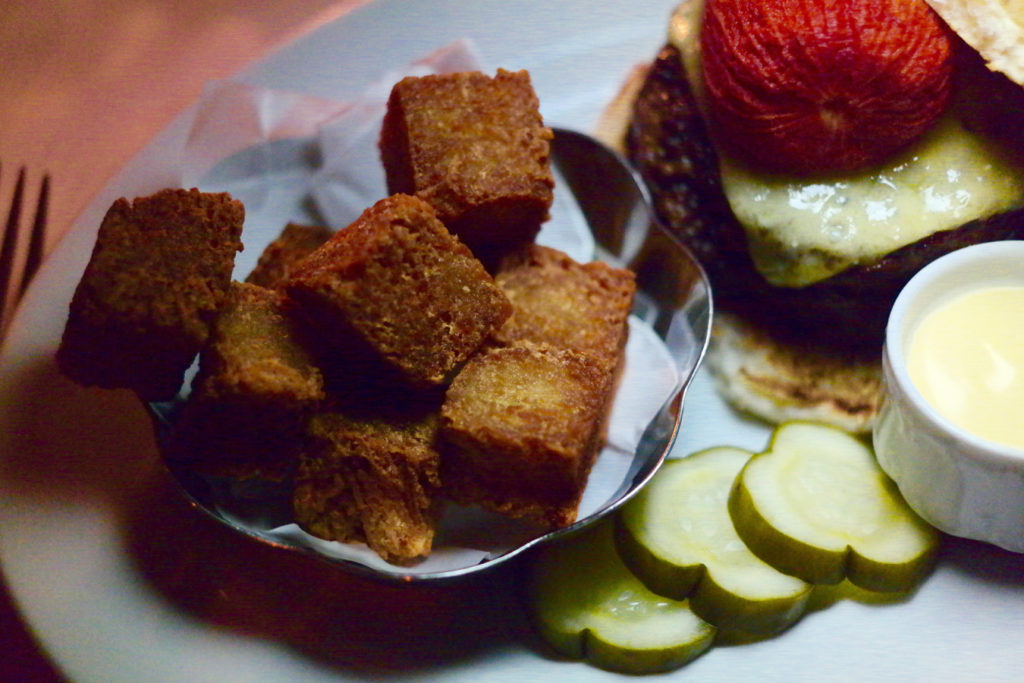 And for dessert we got what's called the County Fair:  a small dish stuffed with apple pie filling, fried ice cream, a cannoli, and more ice cream topped with chocolate sauce.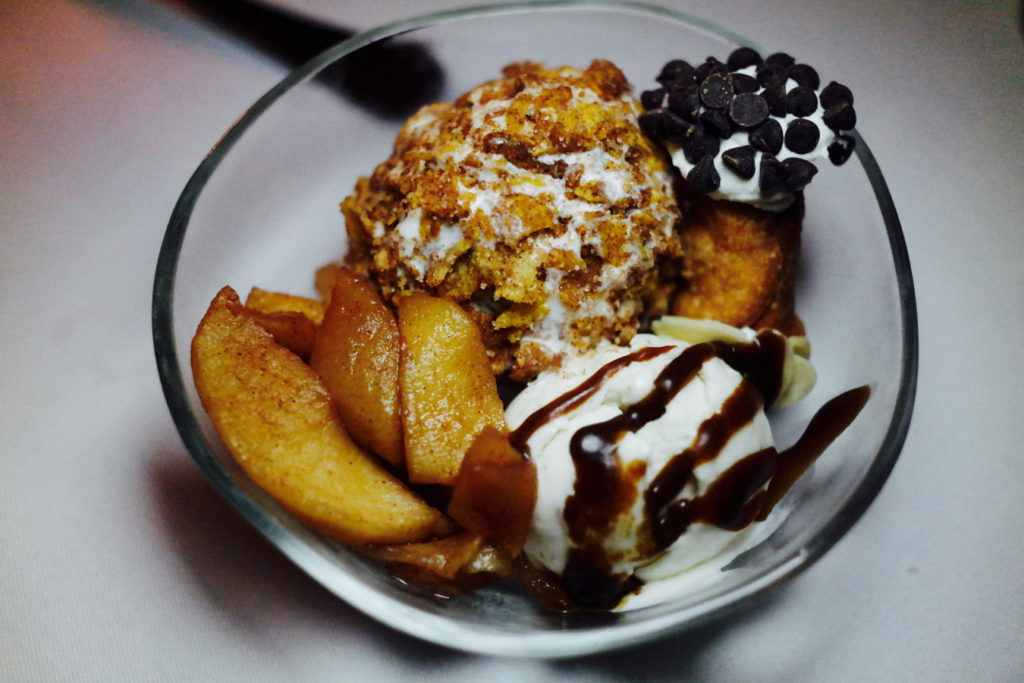 And last, but not least, we headed way, way over into Chelsea for brunch at Empire Diner.  Cyril wanted to go here because they serve breakfast until 4pm, and on a Sunday morning it wasn't too crowded.  There's plenty of savory, non-breakfast stuff on the menu as well, so we got an appetizer of blistered shishito peppers in an olive oil and sea salt rub.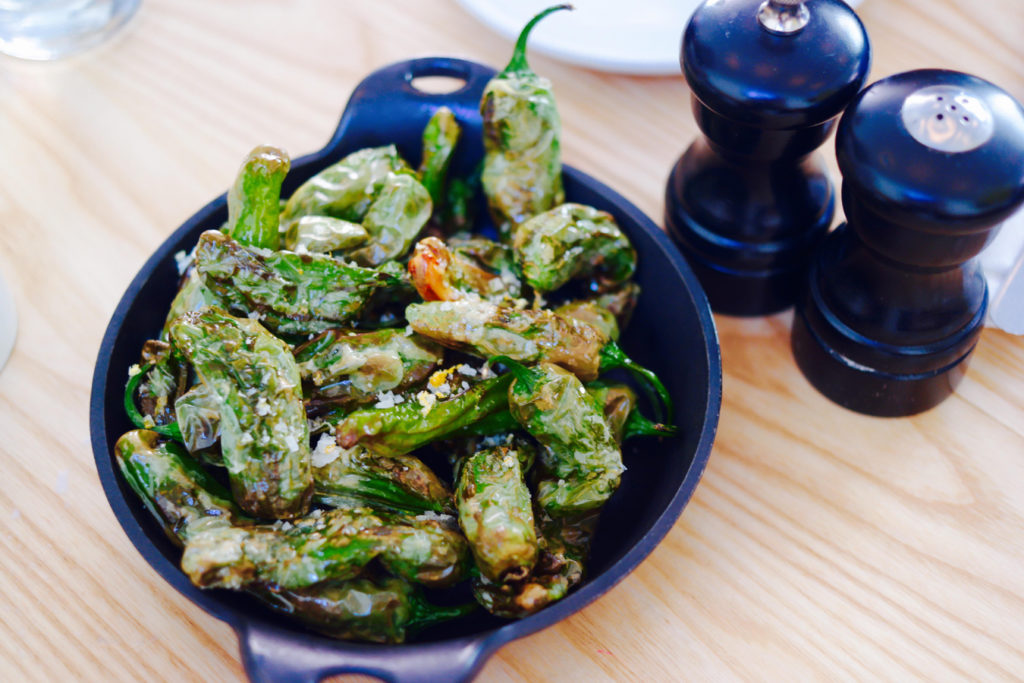 Cyril's happy little heart had the rye pancakes, stuffed with caramelized apples and apple butter.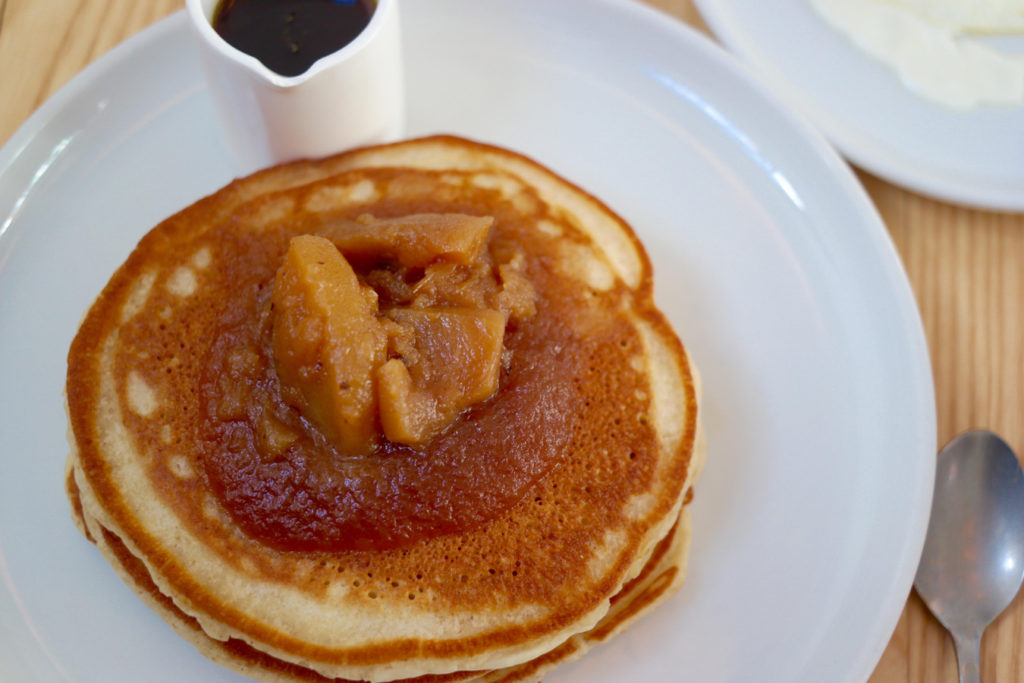 And Miriam was able to get her hands on some mac and cheese.
We got to eat quite an interesting variety of foods, at all different kinds of restaurants.  Empire Diner was the kind of place you can just walk into, if you don't mind battling the brunch crowds, but with Cecconi's and The Loyal you should definitely try to get reservations, which might mean being patient and checking back frequently to see what's available.  But it's worth it!  We enjoyed sampling the upscale Italian and American food on offer at all these restaurants, and we'll be back later to show you where else we've gotten to eat!