It'll finally, finally be spring tomorrow!  But while it's still technically winter and the temperatures remain chilly, we'll give you one last soup recipe.  This one combines kale, potatoes, pasta, and several other types of veggies to give you an warm and filling meal – and if you skip the Parmesan cheese at the end, it's vegan too!  We based this on a recipe we found in the New York Times, and it ended up being really quick and simple to make.  So while the cold lingers this year, fill up on soup!
To make this, you'll need:
3 onions
4 carrots
3 stalks of celery
A bay leaf
Thyme
Garlic
Paprika
Tomato paste
6 Yukon Gold potatoes
A small bunch of kale
Small-shaped pasta
Rosemary
Parmesan cheese (leave this out for a vegan soup)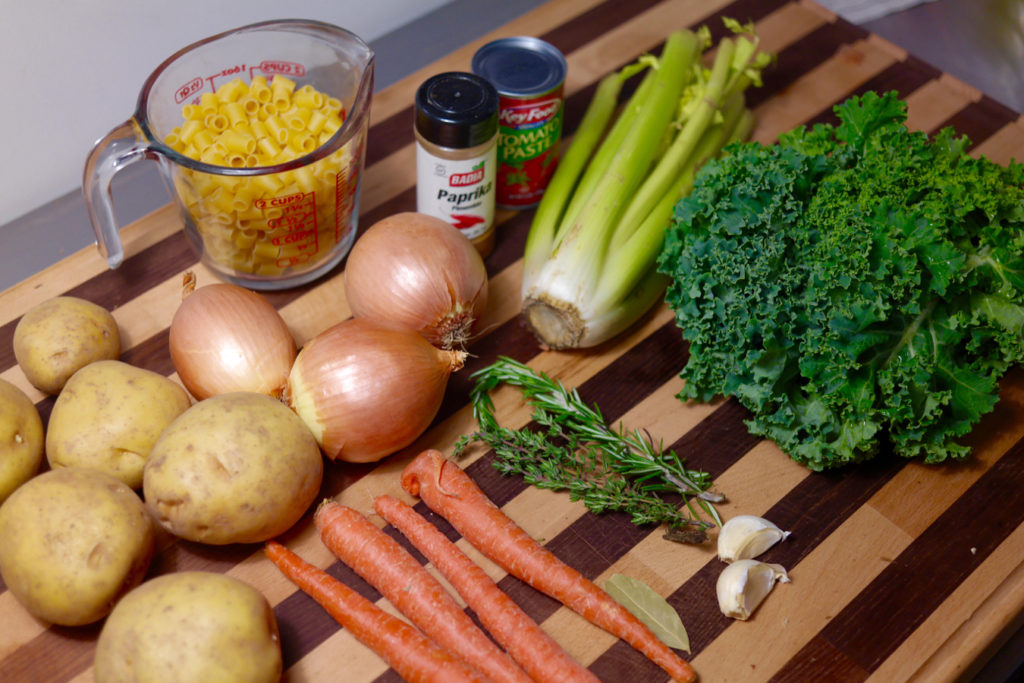 You'll want to start by doing some prep work:  first, measure out 12 cups of water in a large stock pot and set it on high heat on your stove, and when it comes to a boil dissolve in all 12 of your Massel 7's bouillon cubes.  Meanwhile, dice your onions, carrots, celery, and 2 cloves of garlic; cut your potatoes into chunks; and tear your kale into bite-sized pieces.
Now heat about 3 tablespoons of olive oil in a Dutch oven and add in your carrots, onions, and celery.  Season with salt and pepper and cook on medium-high heat for 5-10 minutes until everything is softened.  Then add in your bay leaf, 2 whole sprigs of thyme, your minced garlic, 2 teaspoons of paprika, and 2 tablespoons of tomato paste.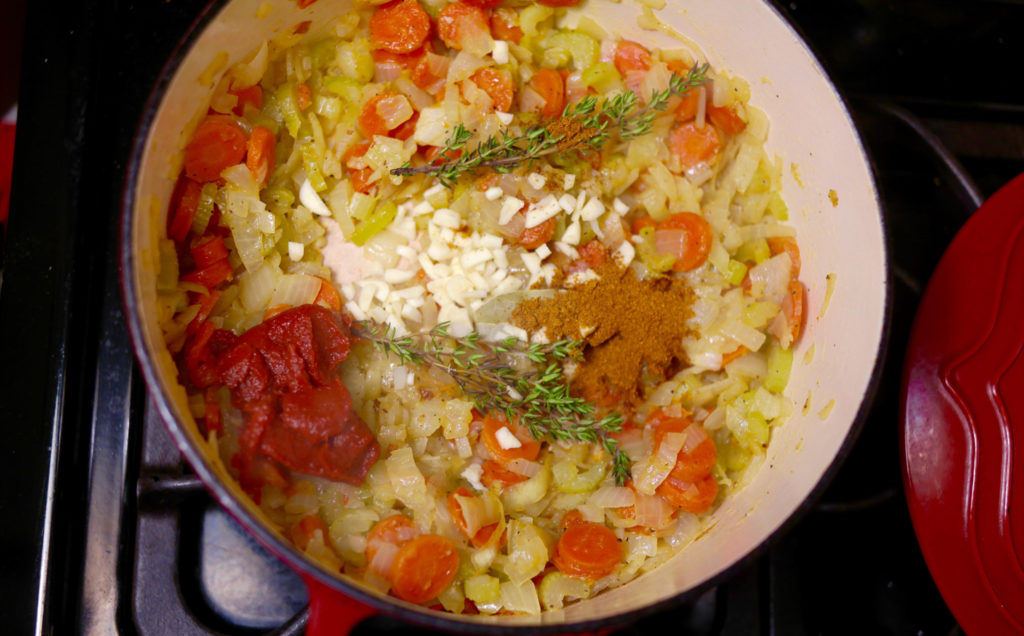 Stir everything together and cook for just a minute or so.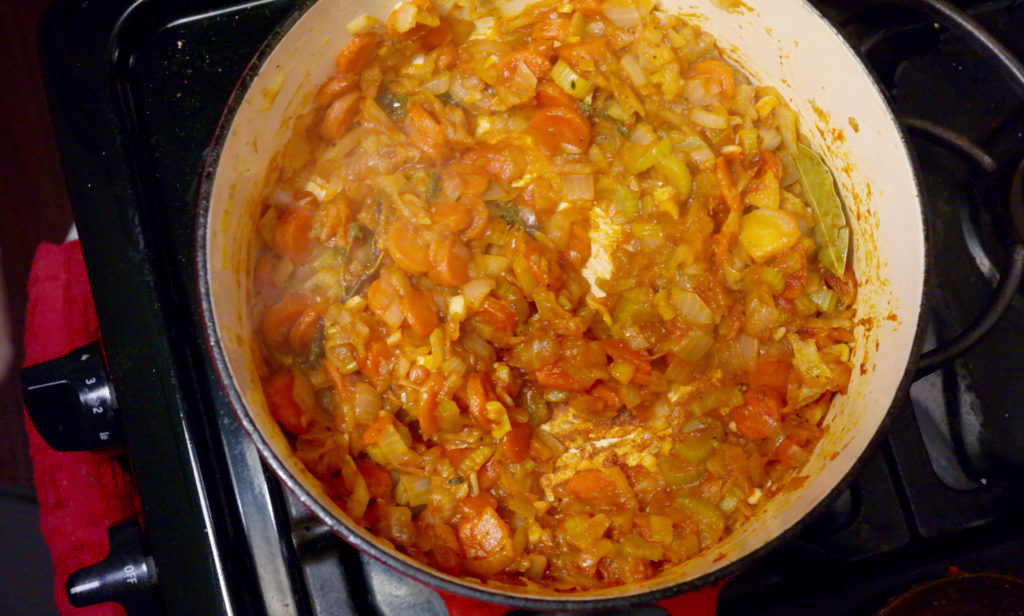 Then place all of this into the stock pot with your broth and add in your potatoes along with some more salt.  Let this mixture come to a boil and then simmer it for about 15 minutes, until the potatoes are slightly tender.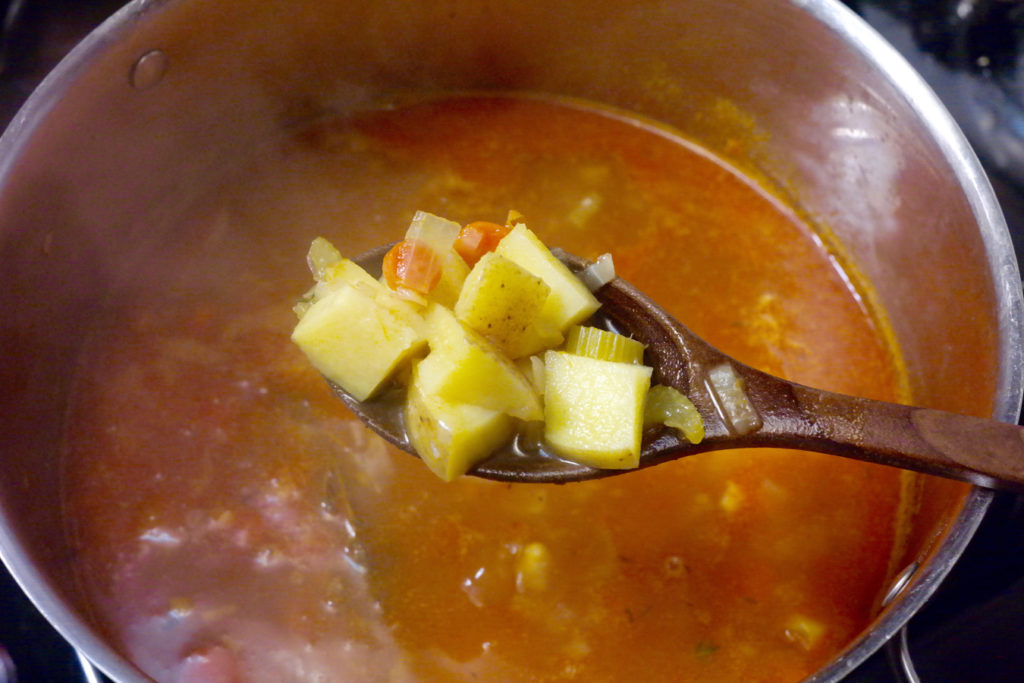 Then sprinkle in the kale …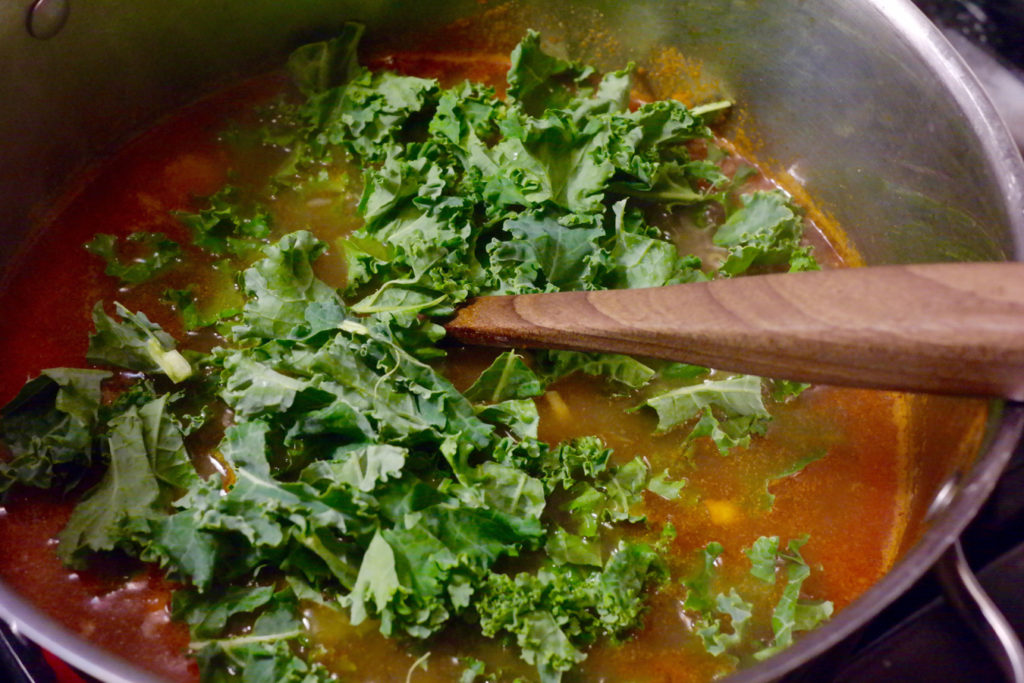 … and measure out 8 ounces of pasta and pour that in too.  Simmer the soup for another 10 minutes – you'll know it's done when both the pasta and the kale are fully cooked.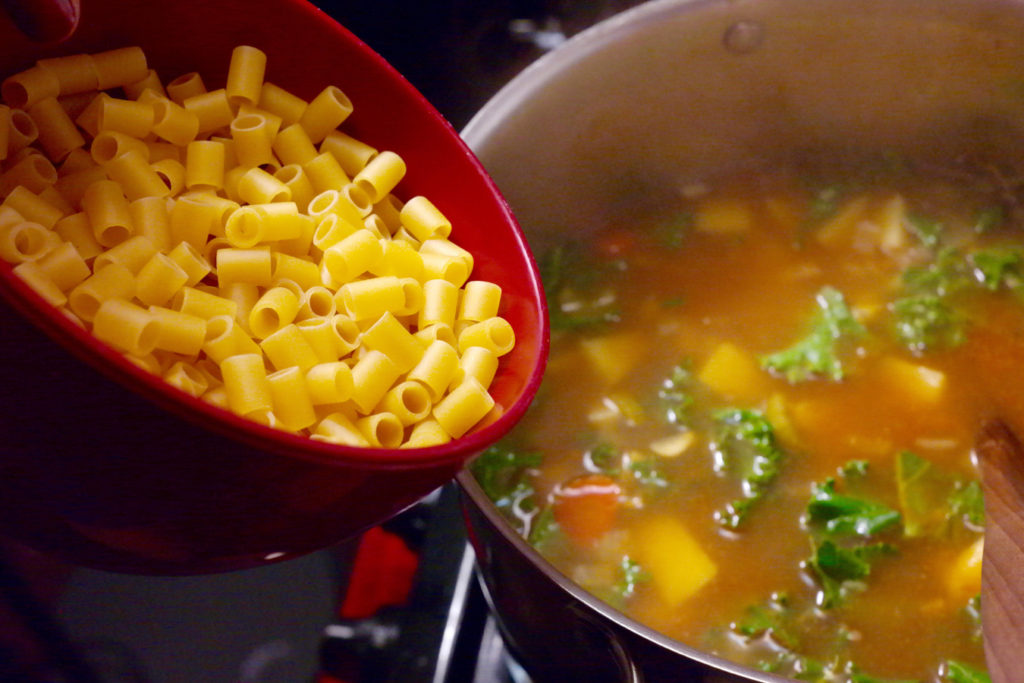 Then serve it up with rosemary leaves and grated Parmesan (if you're using it) on top.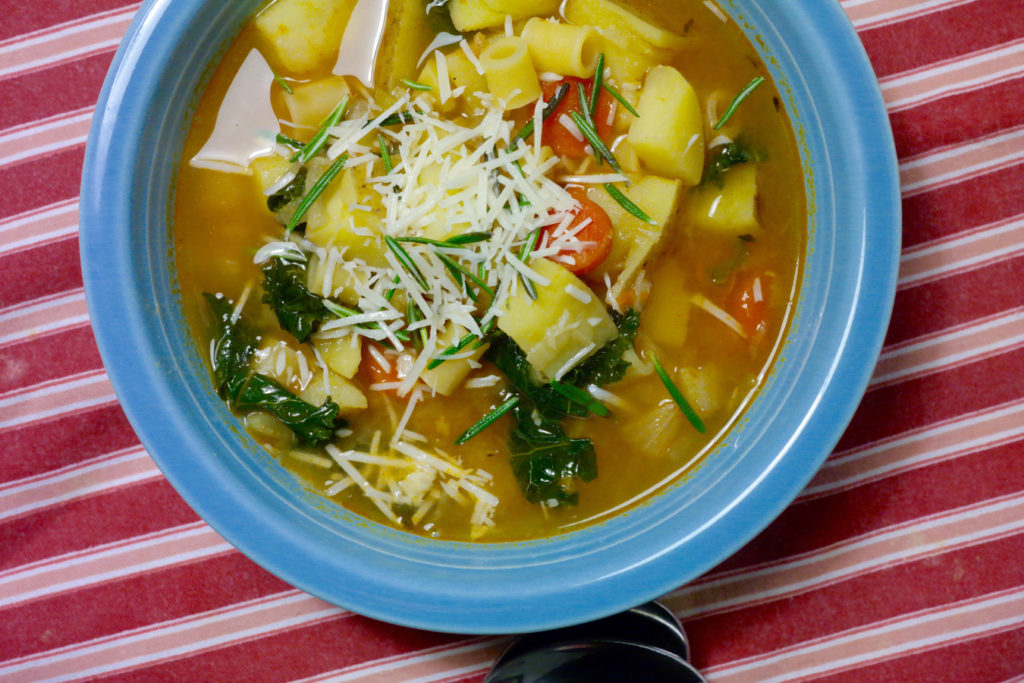 This recipe makes a lot of soup, and it's a pretty hearty variety:  you'll end up with a huge pot filled with kale and other veggies, plus potatoes, plus pasta.  We made this after a long day spent outdoors in the snow, and it definitely filled us up and helped us get warm again.  We know the season for soup is ending soon, but while it's still wintery outside we recommend trying this out.  It's easy, it's good for you, and it's a tasty vegetarian (or vegan!) soup.