We recently crossed the river into New Jersey and decided to take a food tour in Jersey City.  Thanks to Jersey Girls Food Tours, we got to sample all different kinds of cuisines in the downtown/waterfront area of Jersey City, which has developed tremendously in the last ten years.  We showed up for the tour expecting to sample a little bit here and there, but we ended up eating a ton of delicious food and getting a more than a few drinks.  It was awesome, and here's what we had:
We started off, paradoxically, with gelato from Bucket and Bay.  We tried two different flavors – a grapefruit sorbet made with Campari (on the left) and a maple walnut (on the right).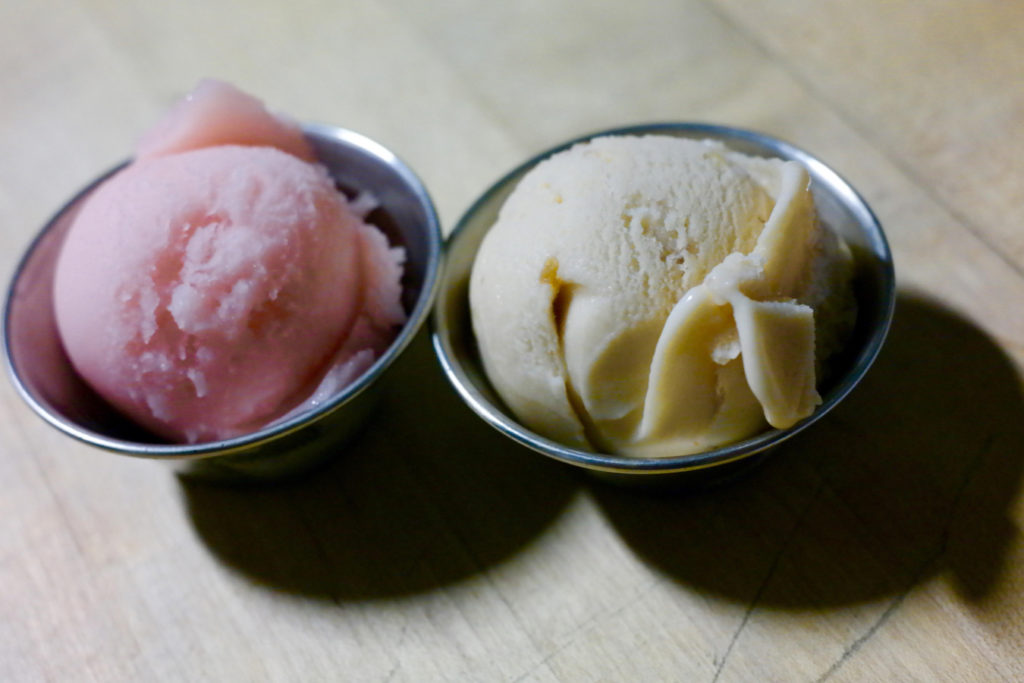 Next we headed over to Hudson Hall, a new German-style tavern.  We were expecting to split just a few dishes with our group, but the chef generously has his staff keep bringing out more and more food, like this giant pretzel served with pickles, mustard, and a cheese spread: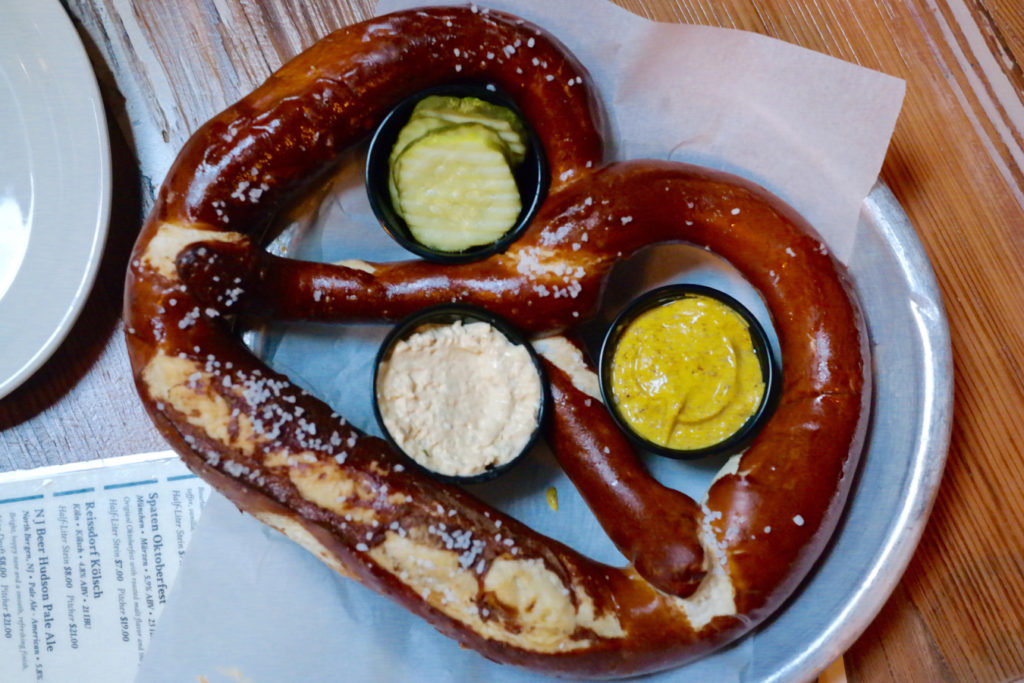 Also, some potato latkes: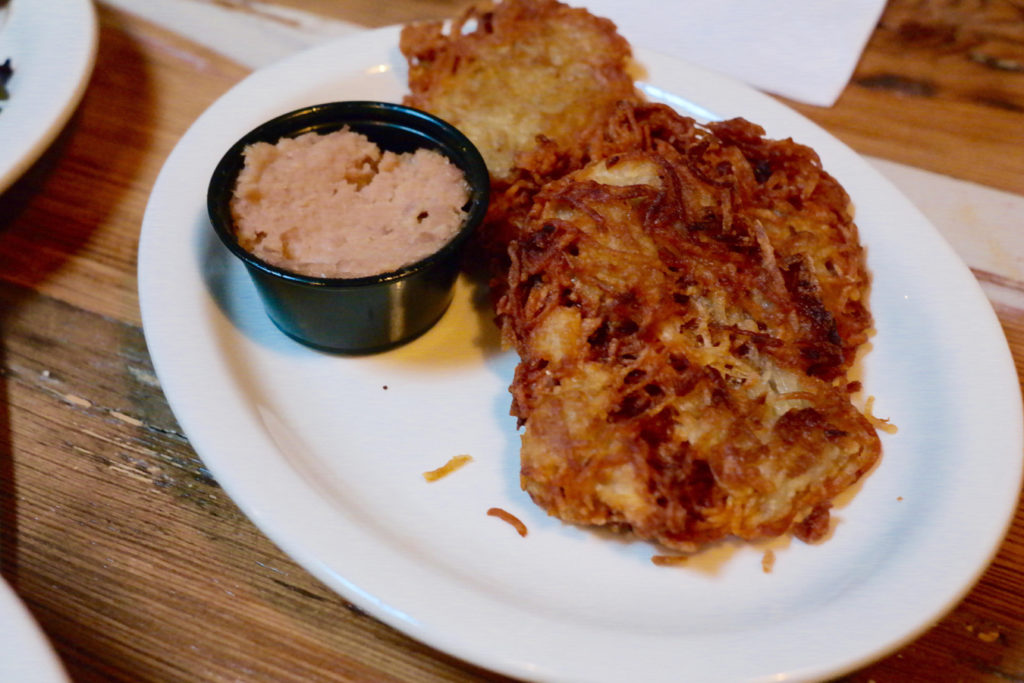 A roasted white and purple cauliflower steak on top of cauliflower puree: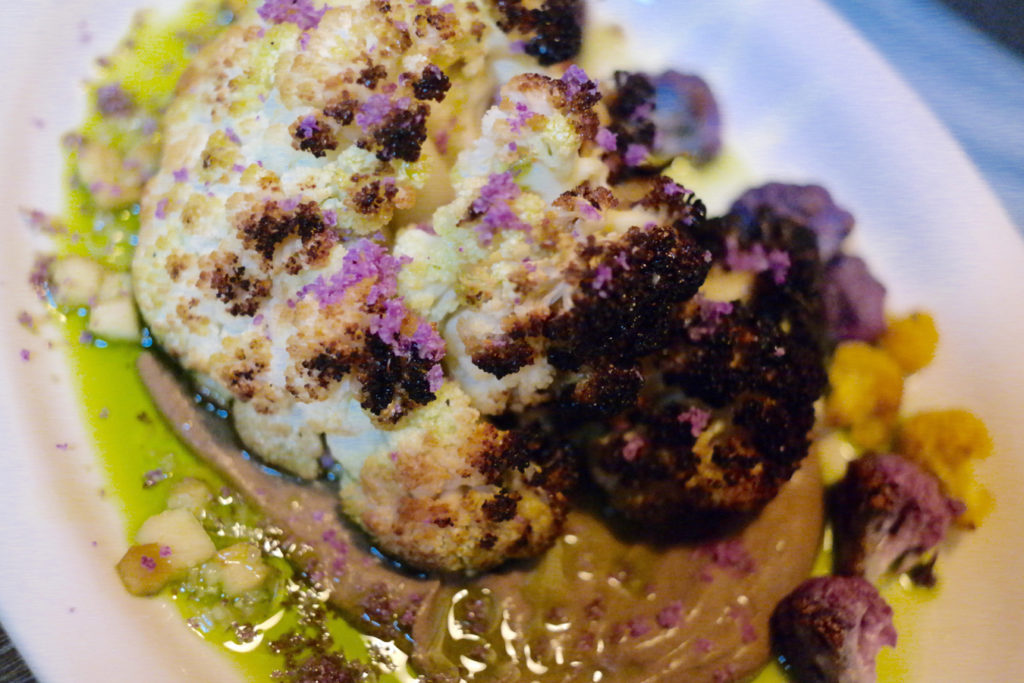 Smoked chicken wings: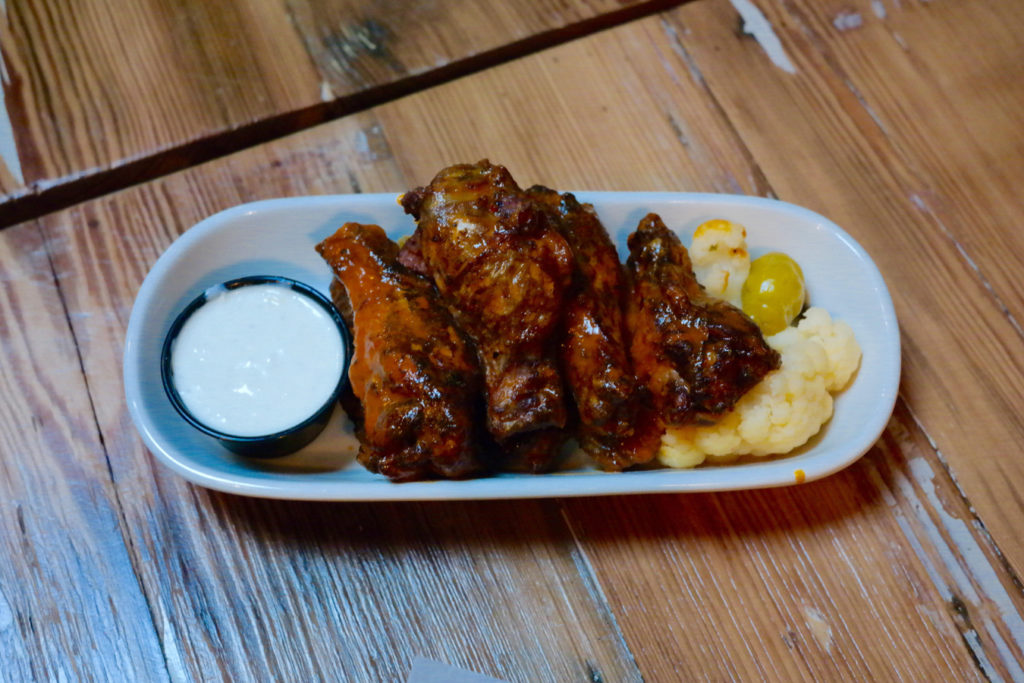 Cured smoked salmon with a yogurt dill sauce: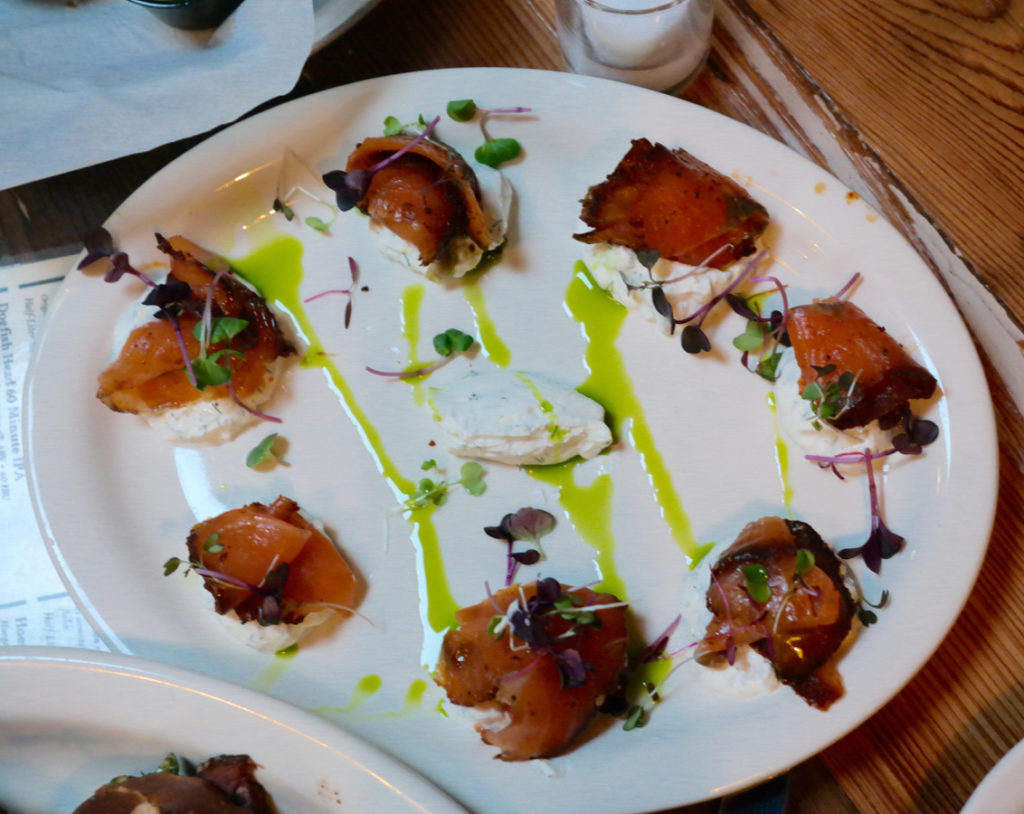 And pastrami sliders: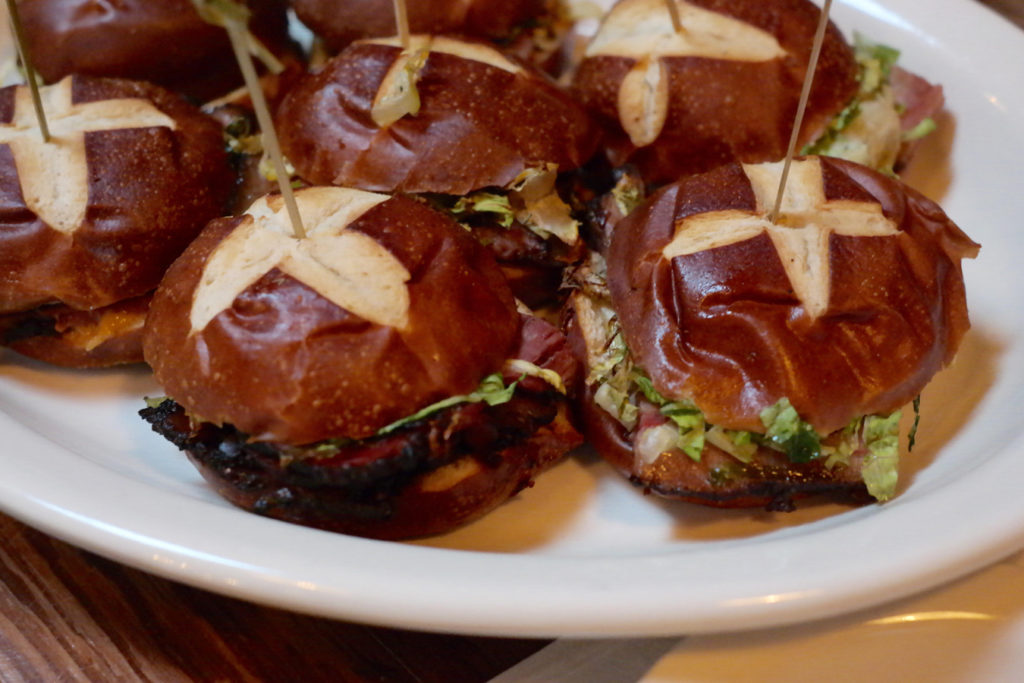 After all that food, we still had three more places to visit!  Next was Porta, a small pizza chain with locations around New Jersey and Philadelphia.  We started off there with some fresh mozzarella on crusty bread …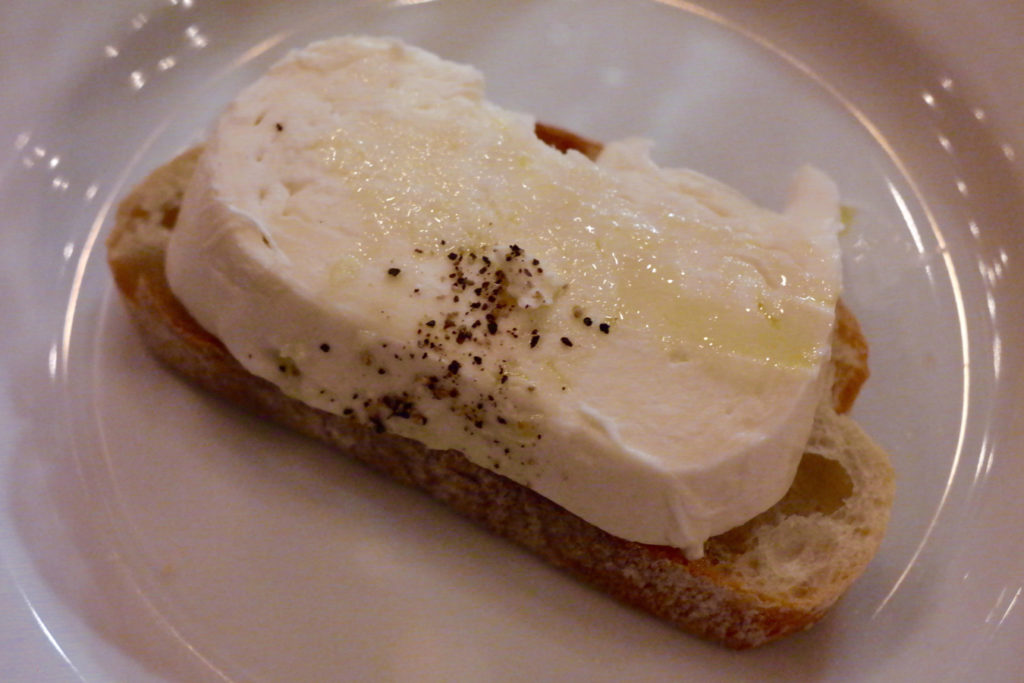 … and then got to sample their margherita pizza.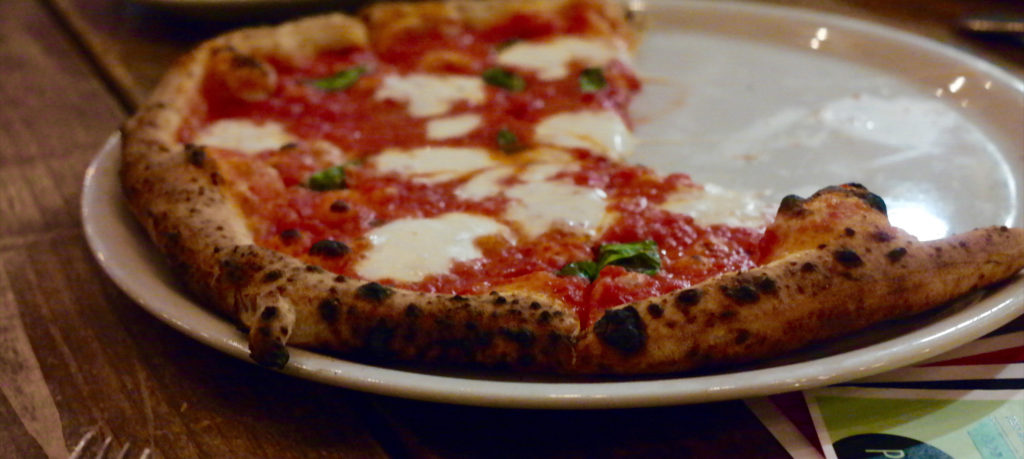 Next we were off to Pasta dal Cuore, which serves up dishes made with fresh homemade pasta as well as little Italian snacks.  Miriam got a crochette di patate:  potato and mozzarella fried with with spicy marinara sauce.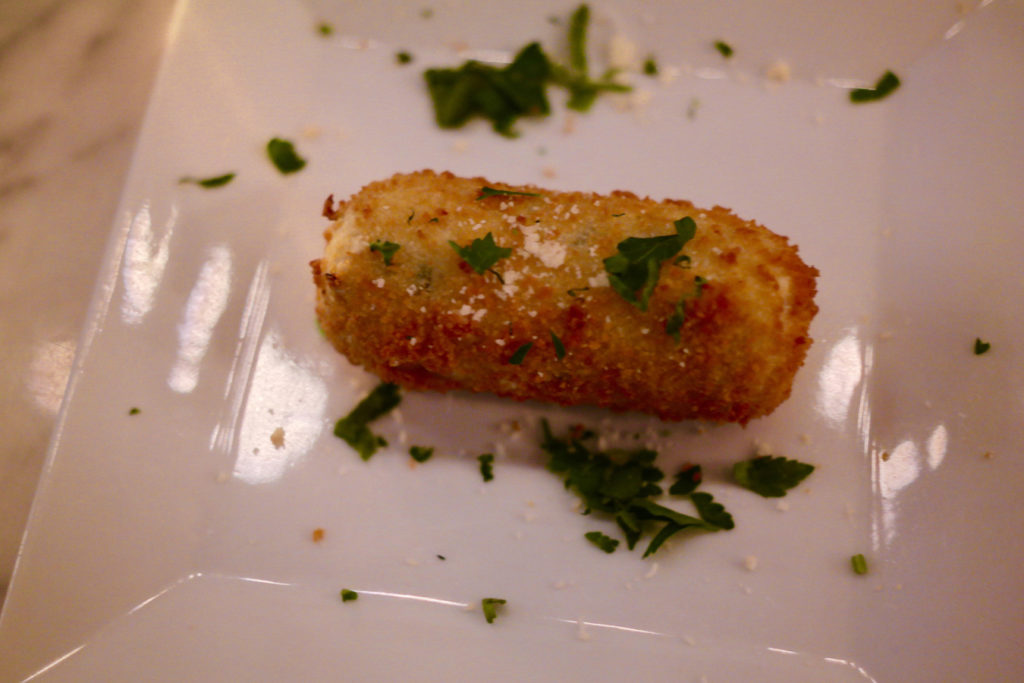 Everyone else had the suppli, which are fried and filled with risotto, mozzarella, and bolognese sauce.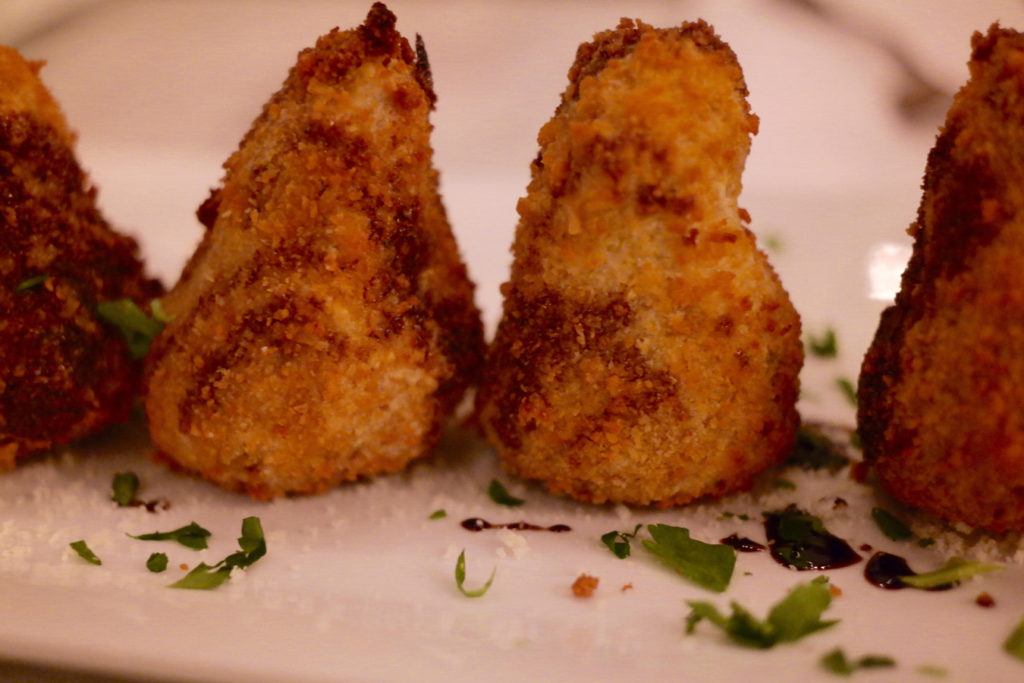 And we also shared a platter of ravioli di spinaci.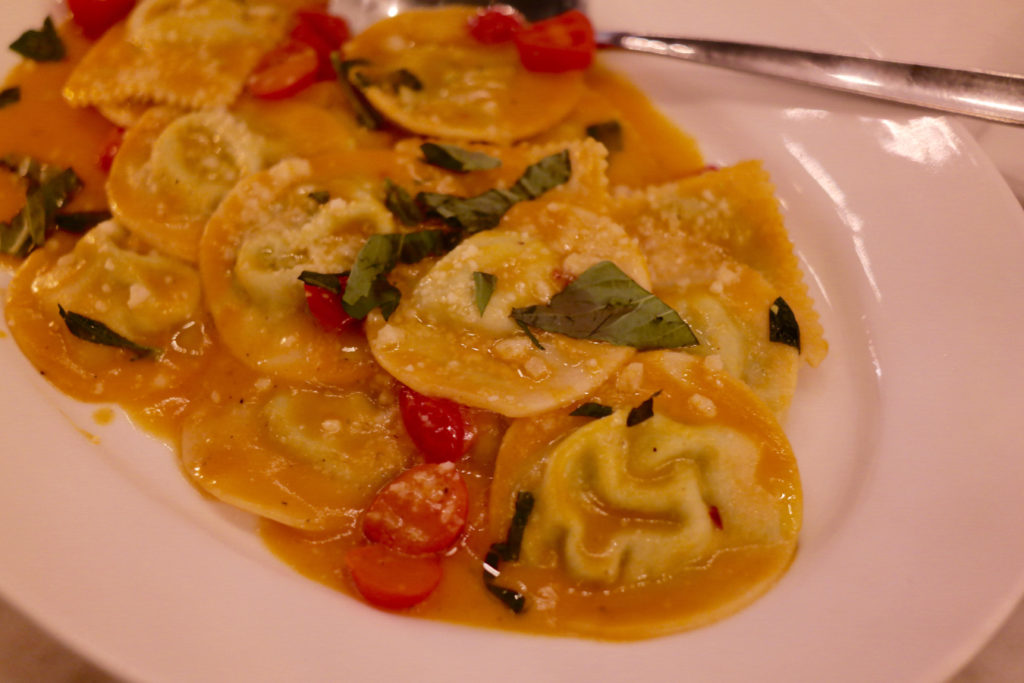 We ended our tour at Gringo's, which serves up all kinds of inventive twists on Mexican food.  We got started there with a cocktail flight, made up of sample-sized versions of their classic margarita, a Tijuana Tea (made with peach vodka, strawberry run, and passion fruit tea), and a mango frozen margarita.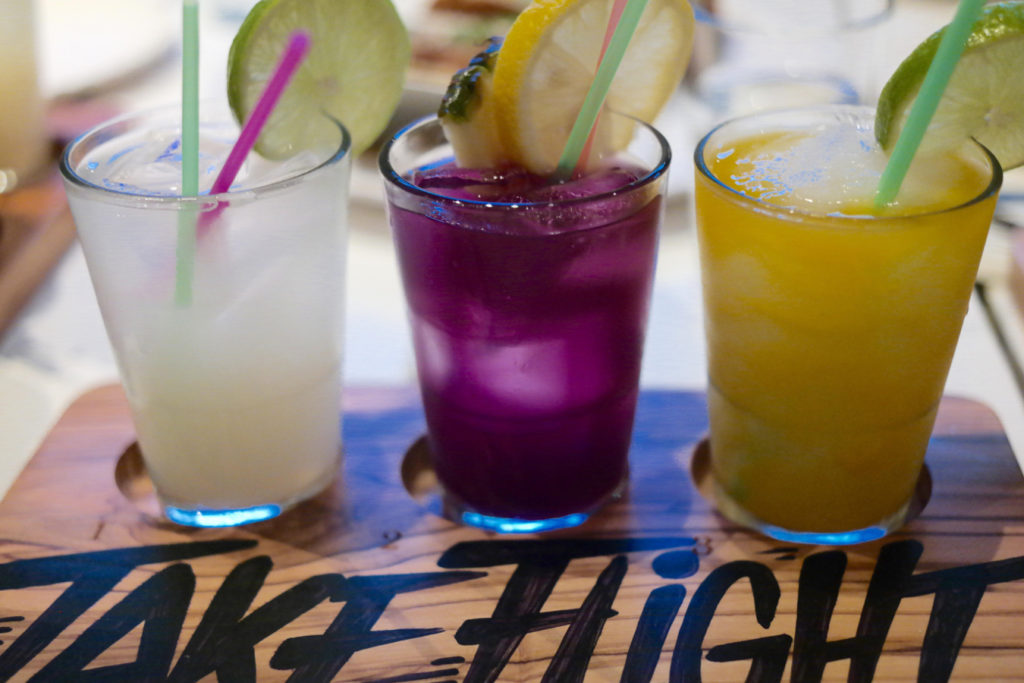 Miriam was given a "green goddess" taco, piled with kale, bok choy, brussel sprouts, serrano chiles, scallions, cilantro, and a salsa verde.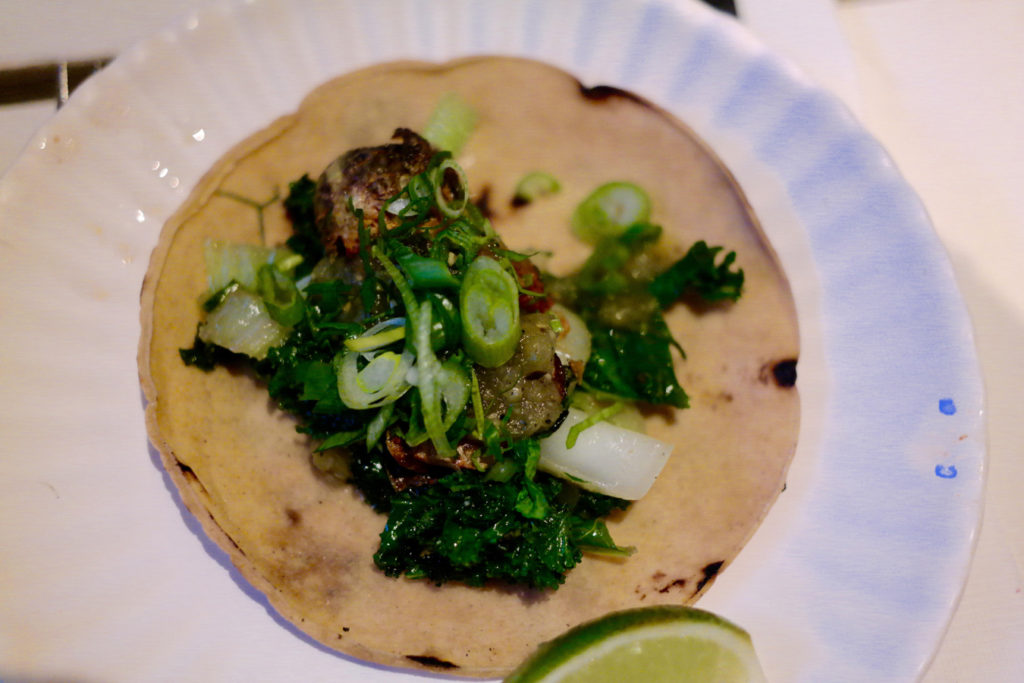 Meanwhile, Cyril got to try the chicken and waffle taco, which has a chicken tender drizzled with maple syrup and spicy honey butter inside of a waffle taco.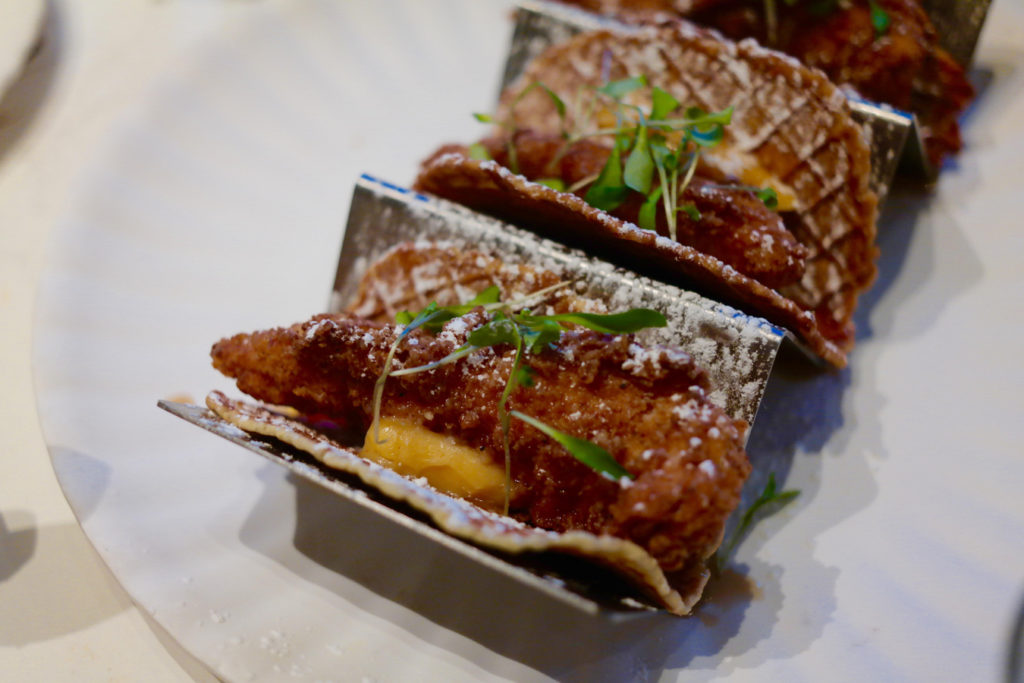 We really enjoyed this food tour – honestly, it was the best one we've ever been on.  We hope we get a chance in the future to sample more of what's springing up in Jersey City.  And we'd also recommend Jersey Girls Food Tours, because they're the ones that set up this whole awesome experience!