Hummus is a vegetarian and vegan staple; in fact, when Miriam first stopped eating meat she had so much of it one summer that she overdid it and couldn't even stand the thought of hummus for a few years.  Luckily that's over with, so we decided to make some hummus recently:  it's based on this recipe from Bon Appétit, and we also baked some toasty bread crisps as a vehicle to get this hummus in our mouths.  We liked this recipe because it's incredibly flavorful – sometimes hummus gets a bad rap because it can be kind of bland, but this version uses some great spices and other ingredients to enhance the tastiness of this great snack dip.
To make it, you'll need:
A 15.5-ounce can of chickpeas
Garlic
Lemon juice
Tahini (we found this brand in a local supermarket)
Cumin
Cayenne pepper
Chives
A baguette loaf
First, take 4 whole garlic cloves and put them through a food processor with 1/3 cup of lemon juice and a pinch of salt until the garlic is roughly chopped up.  Strain the liquid from this mixture back into the food processor along with 2/3 cup of tahini.  Blend everything together, also adding in 1/4 cup of very cold water one tablespoons at a time, until it looks something like this: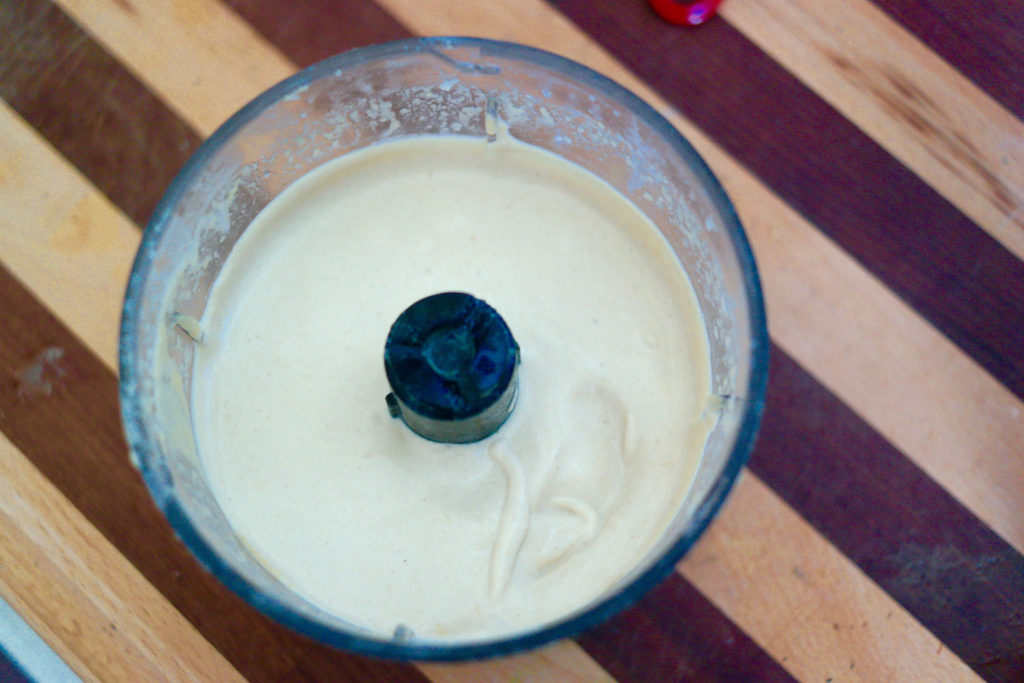 Then drain your chickpeas and put them in along with 1/4 teaspoon of cumin.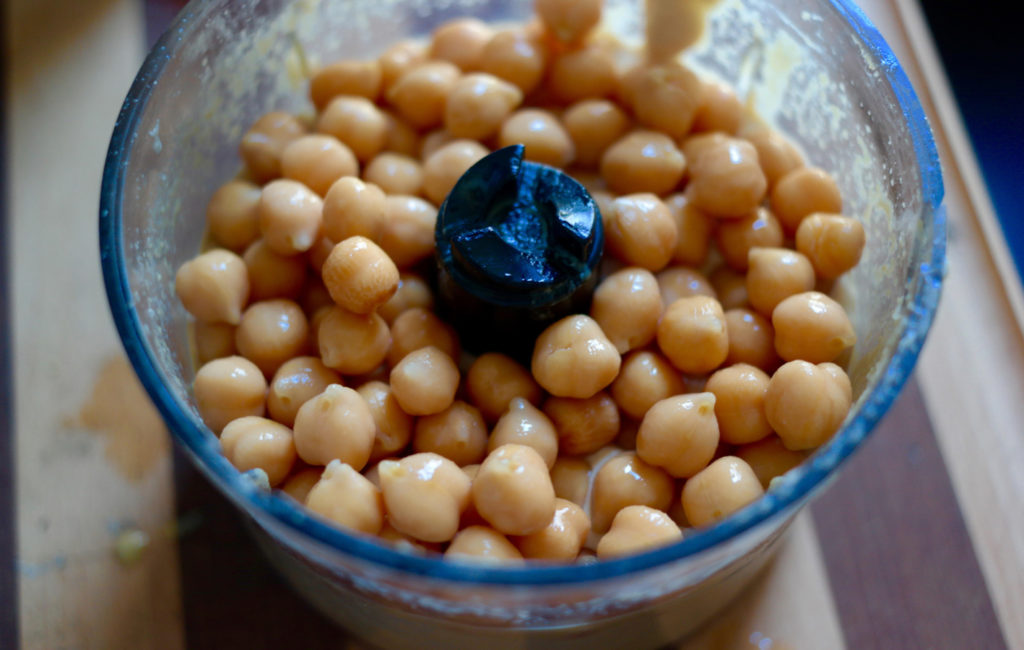 Mix everything together for about 4 minutes until you have a nicely whipped, smooth hummus.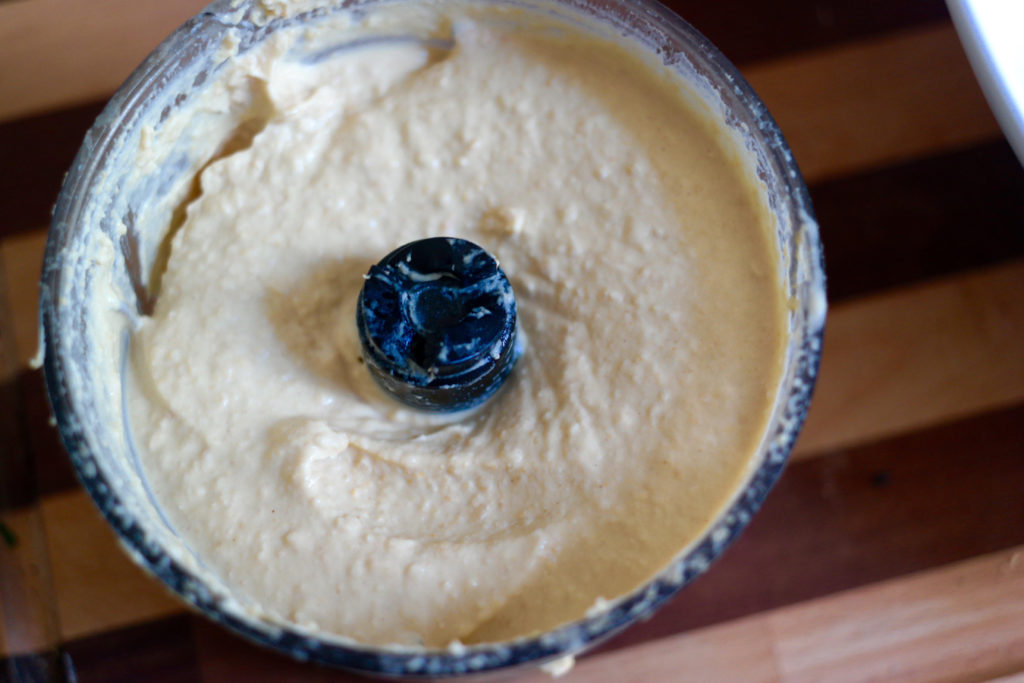 Scoop out your hummus into a serving dish and sprinkle it with cayenne, chopped chives, and a generous splash of olive oil in the middle.
Now for some crispy bread to eat it with:  heat up another 1/3 cup of olive oil with 3-4 chopped garlic cloves over medium heat, just until the garlic begins to brown.  Cut your baguette into slices, lay them out on a baking sheet, and brush them with the olive oil and garlic.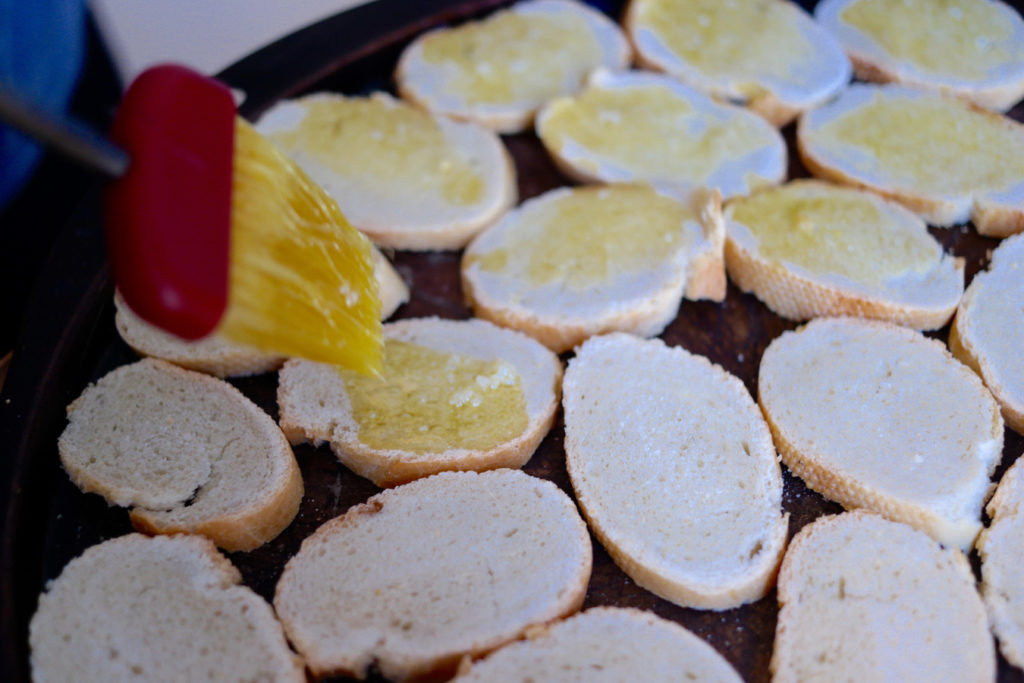 Sprinkle each slice with more cumin and cayenne.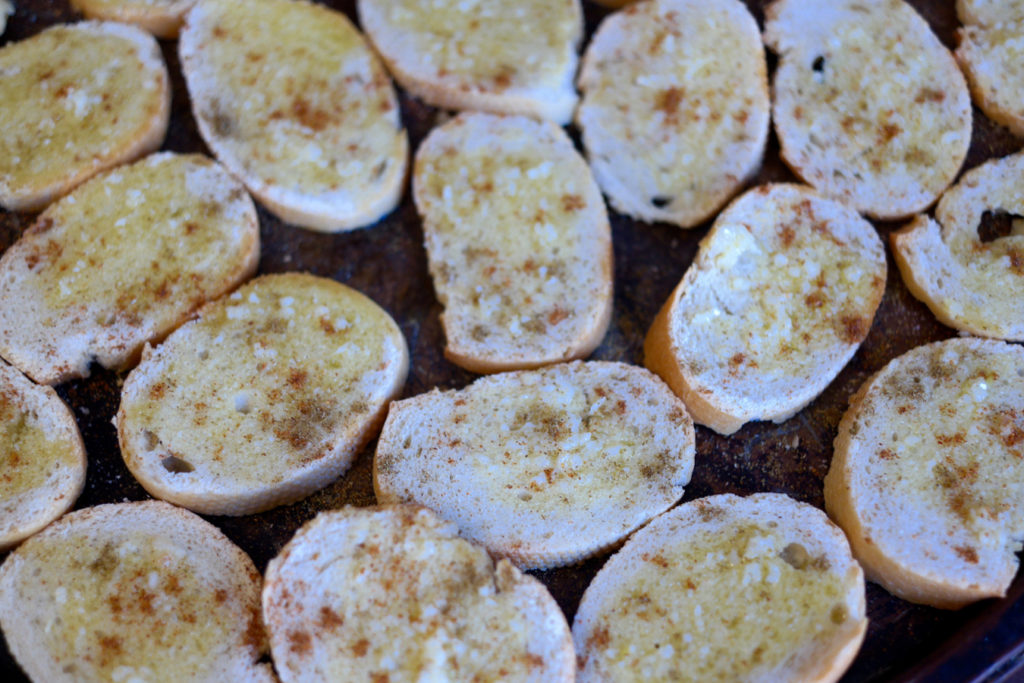 Then bake them for about 10 minutes at 350°F until they start to brown, but make sure they don't burn.  Serve your crisps alongside your hummus.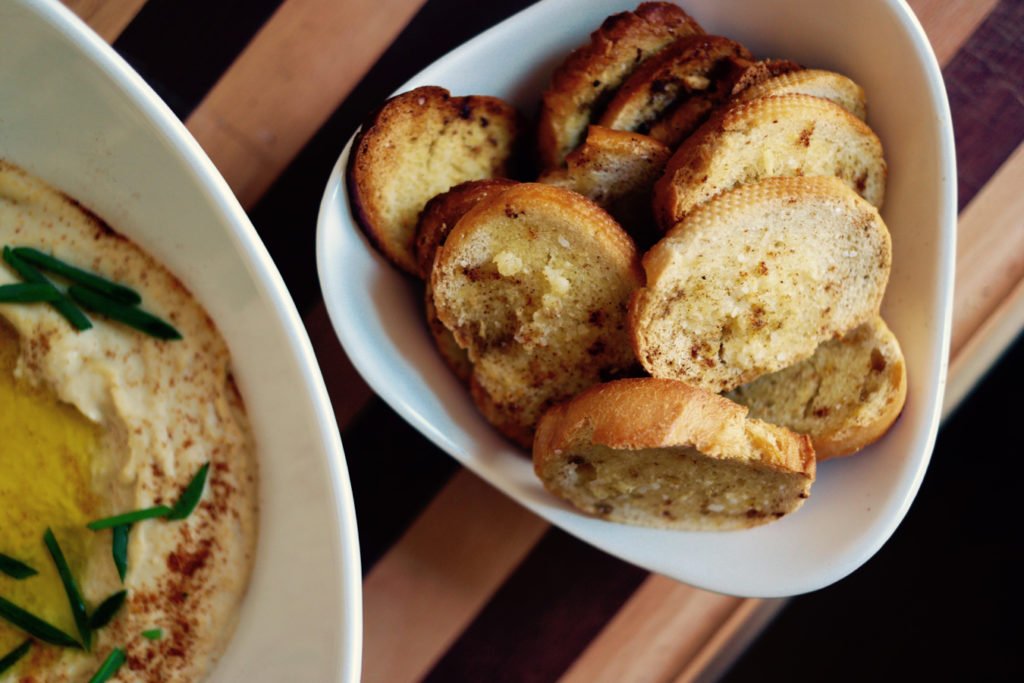 This version of hummus was pretty delicious – the spices, tahini, olive oil, and chives on top all come together to bring out the flavor of the chickpeas.  Making the bread crisps with the garlic, cayenne, and cumin really complements the hummus too.  It's pretty simple to whip this up, and we think it comes out as a pretty impressive dip to bring to your next gathering or just to snack on at home.