Last week we showed you how to make some delicious hummus; this week, we're roving to a different part of the Mediterranean to show you how to make another delicious vegan dip.  Piccante means "spicy" in Italian, and this spread brings in some fieriness by combining roasted veggies with a hot pepper.  Don't worry, though, because there's also plenty of other flavors to counter the heat.  We made this based on a recipe in Bon Appétit, and we thought it was pretty tasty paired with some nice local bread.
If you want to make it for yourself, you'll need:
A medium-sized eggplant
4 ounces of whole mushrooms
A whole head of garlic
A small jar of tomato sauce
A hot pepper
A baguette loaf
First, take the stems out of your mushrooms and peel the outer layers of skin off your head of garlic, but keep it otherwise intact.  Place the mushrooms and garlic in a baking dish and drizzle a tablespoon of olive oil over them, then sprinkle them with salt.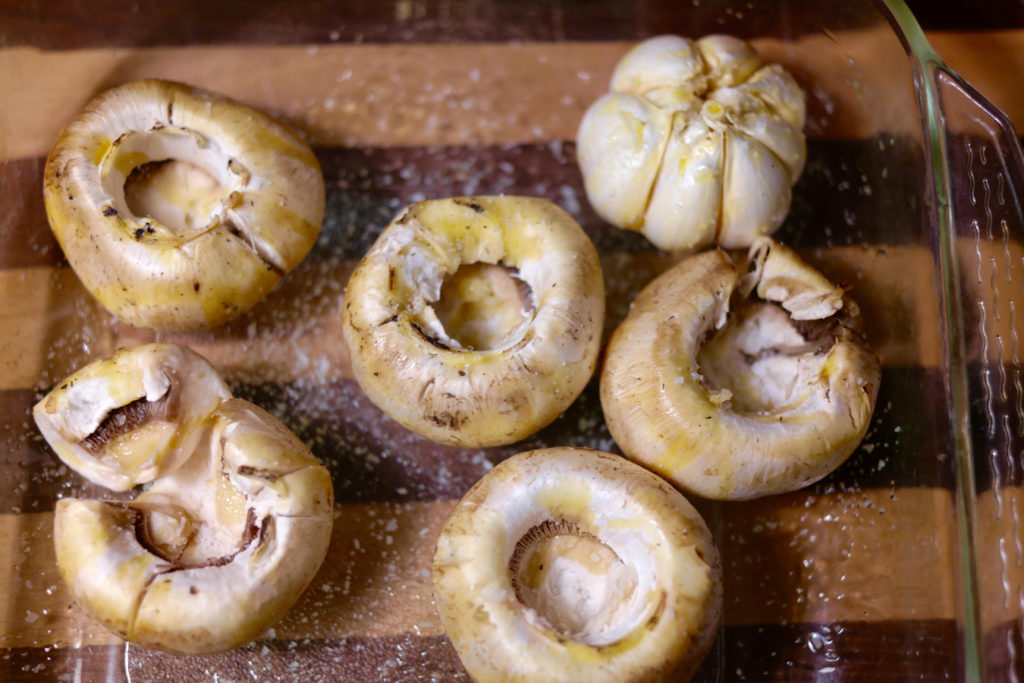 Slice your eggplant in half and place it cut side down on a baking sheet.  Use a small knife to make slits in the skin, but don't cut all the way through.  Pour another tablespoon of olive oil over the eggplant and then salt it too.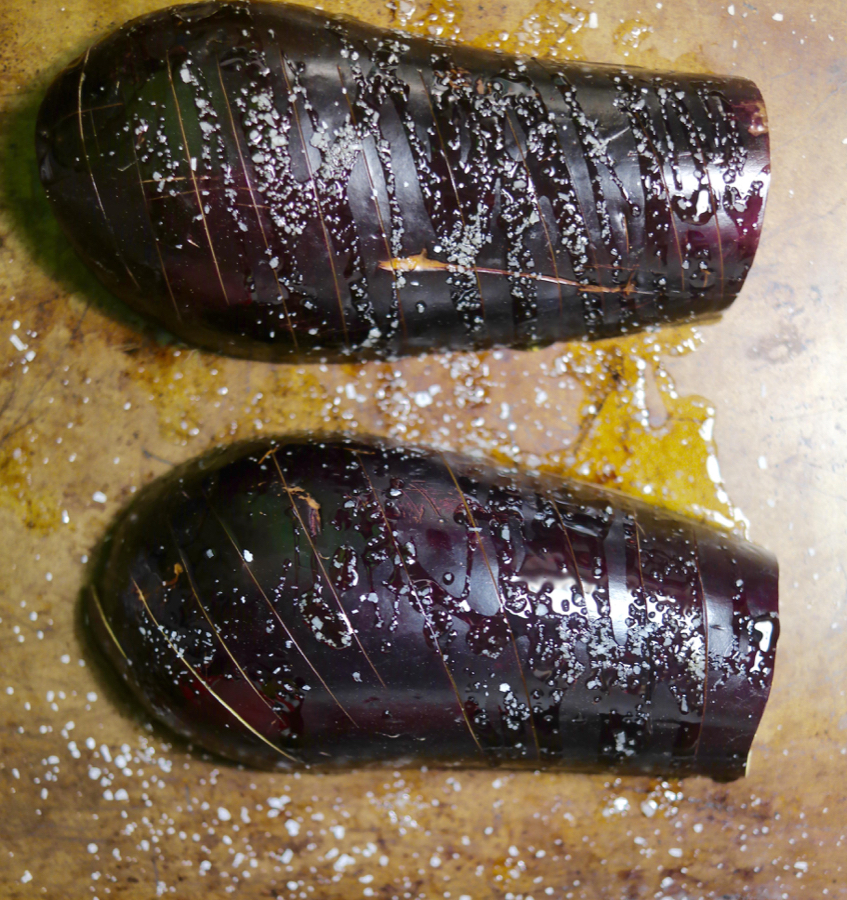 Cover the veggies with foil and bake them at 425°F for 30-35 minutes, until they're thoroughly roasted and tender.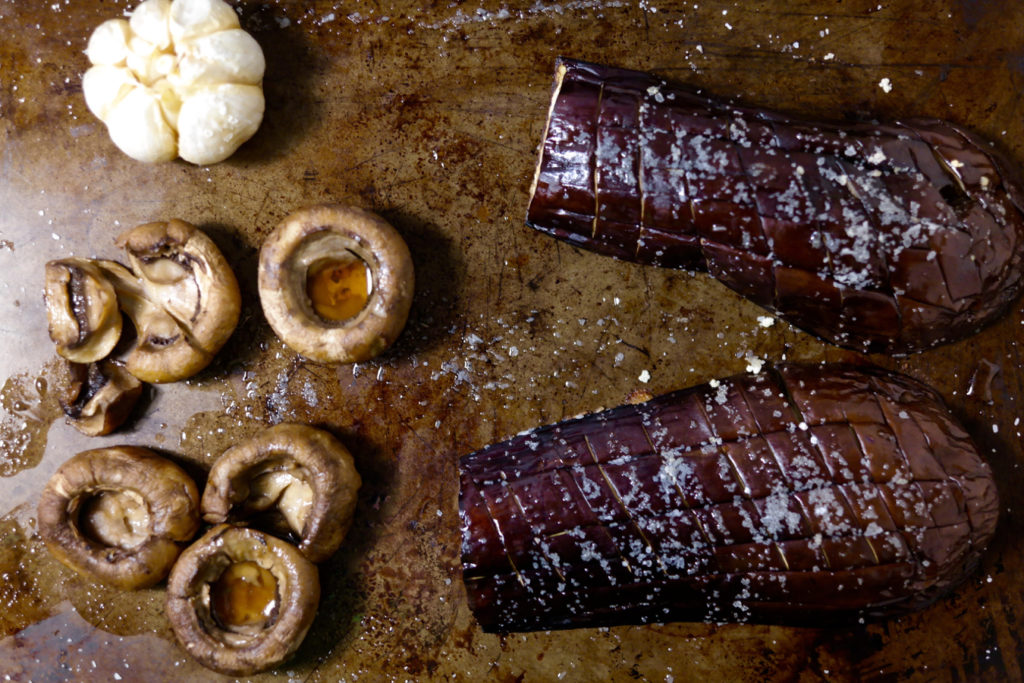 Then cut the skin off the eggplant and roughly chop it up, along with the mushrooms.  Squeeze the garlic cloves out of their remaining skins and cut those up as well.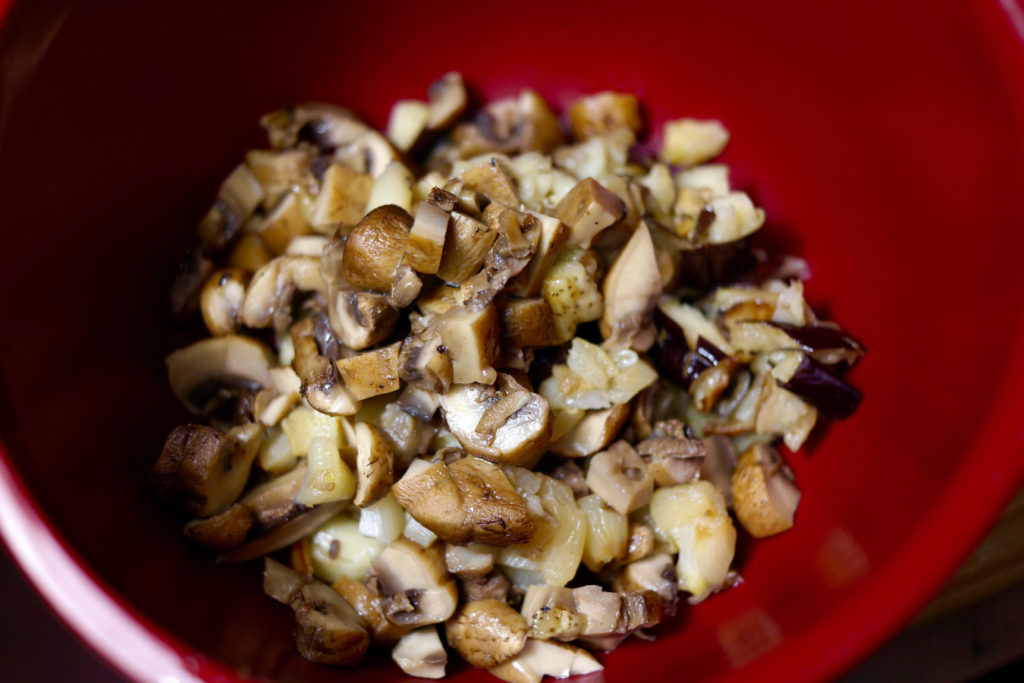 Dice your pepper up and mix it in along with 1/4 cup of tomato sauce, another small diced garlic clove, and 1/2 cup of olive oil.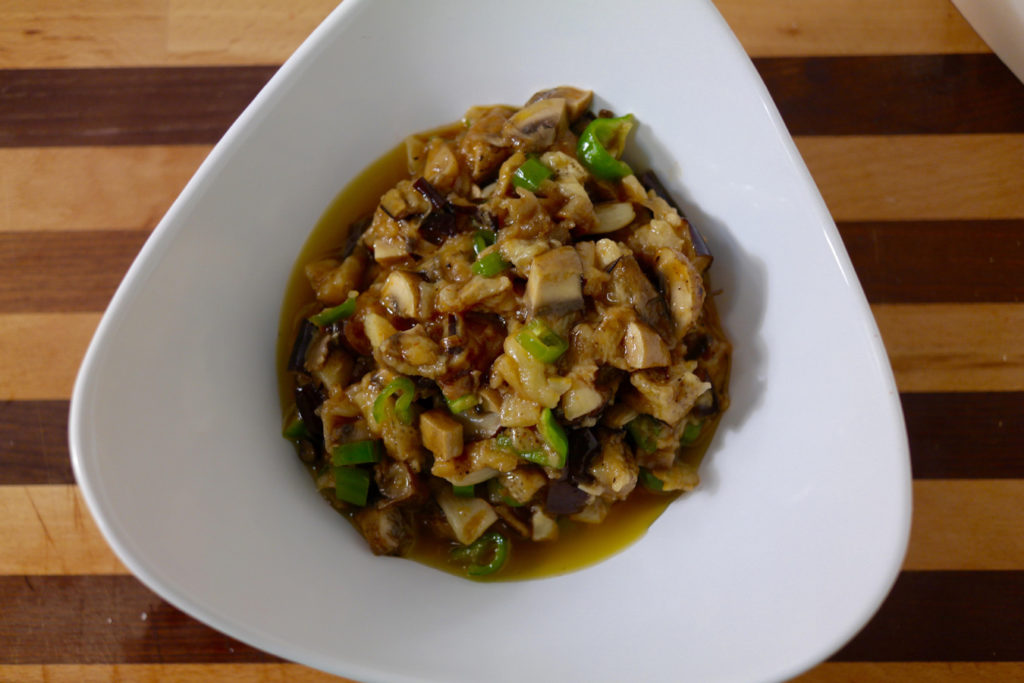 Then cut your bread into slices to serve with your eggplant piccante.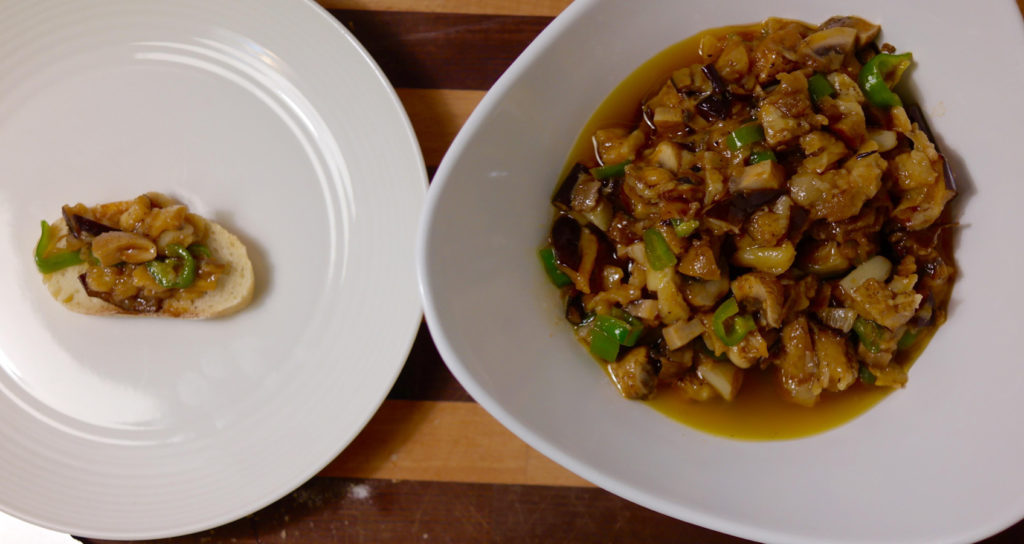 We thought this was a pretty interesting dip:  it's very rich with all that olive oil, but that's balanced out by the eggplant and mushrooms.  All that garlic and the hot pepper add in some great tastes, and it goes really well with some crusty bread.  You can also serve this on sandwiches or as a sauce for pasta or anything else you can think of that needs some good, eggplant-y flavor – but if someone asks you to bring an appetizer to a party, this is a really unique, creative type of antipasto that vegetable-based and 100% vegan.