OK, one last dip/spread/appetizer/whatever, we promise.  Earlier this week we showed you how to make an eggplant piccante, which goes nicely with some crusty bread, and last week we whipped up some hummus.  Today we've got htipiti:  a Greek dip made from red peppers and feta.  There are many different versions of hitpiti out there, calling for all kinds of ingredients, but we liked this one (from a recipe in Bon Appétit) because it's simple and you don't have to dig out your food processor.  Instead, all the ingredients are just chopped and mixed together to form a roughly textured dip where you can taste everything individually.
To make this htipiti, you'll need:
4 red bell peppers
A small onion
Garlic
Vinegar
8 ounces of feta
Thyme
A baguette loaf
First, take your bell peppers and turn then upside down on a baking sheet so they can stand up on their own.  Rub them all over with about a tablespoon on olive oil.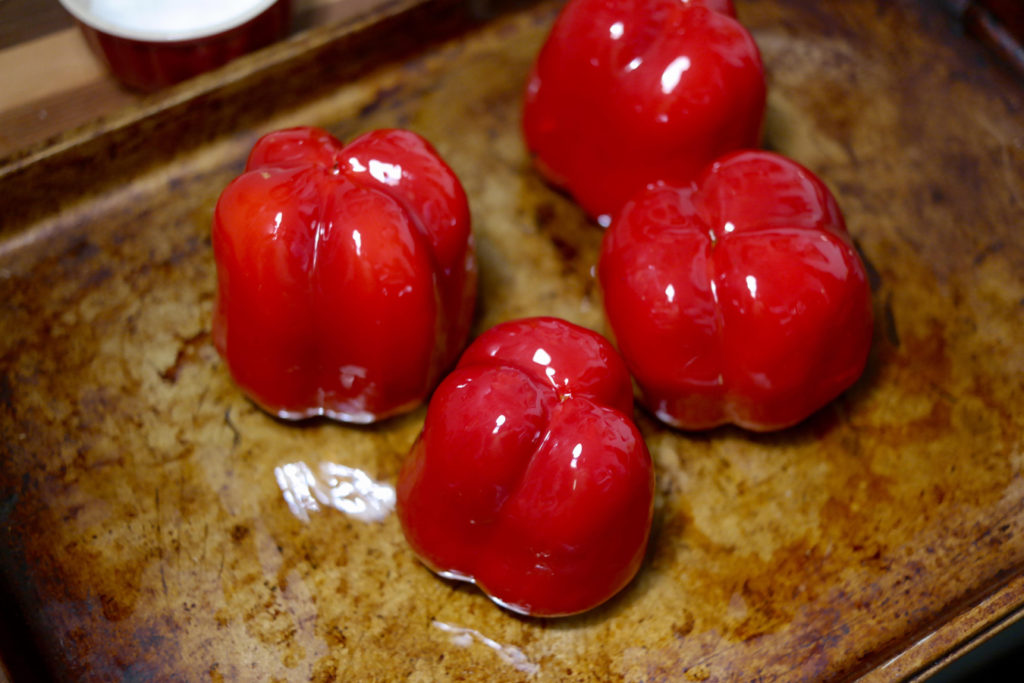 Roast them for at least an hour at 300°F, until they're tender, checking them every so often to make sure they don't burn. Once they've started to collapse and fall in on themselves, you'll know they're done.  Let them cool, then slice them open, deseed and de-stem them, and peel off the skins.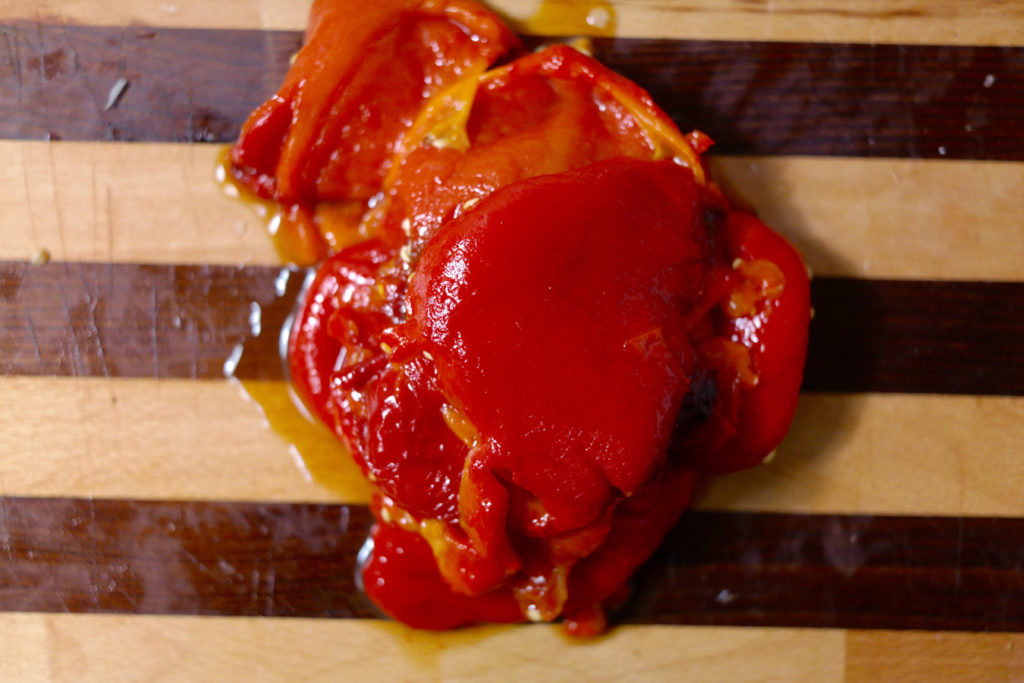 Chop the peppers up somewhat finely.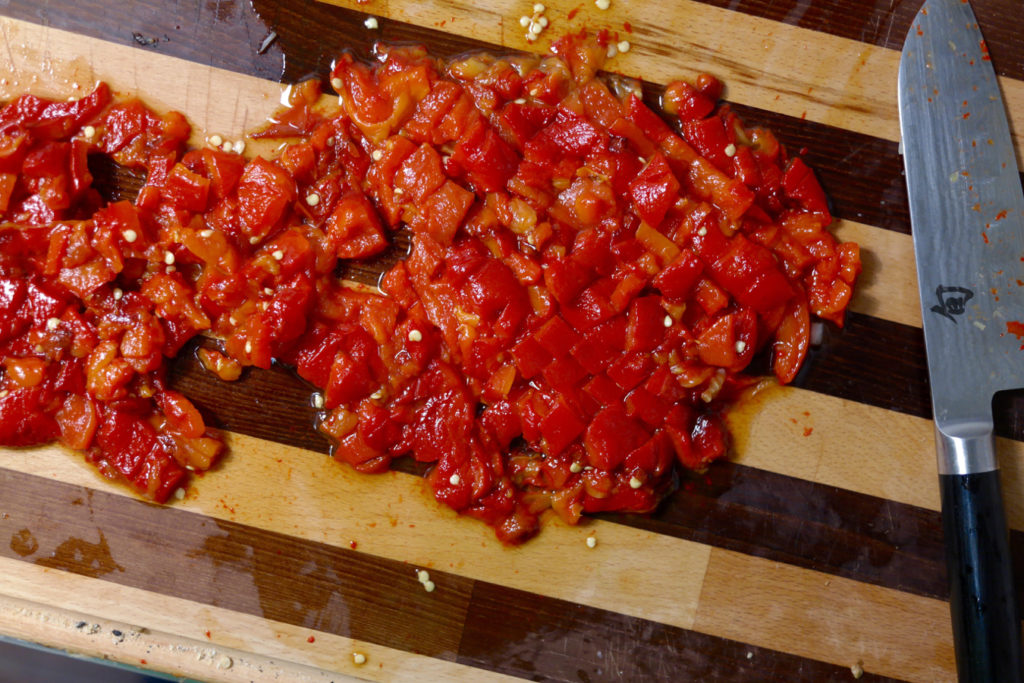 Now finely chop your onion and one garlic clove and mix them in a bowl with some salt and pepper, 3 tablespoons of vinegar and 1/4 cup of olive oil.  Place the red peppers in the bowl, then crumble in your feta and add in some thyme leaves.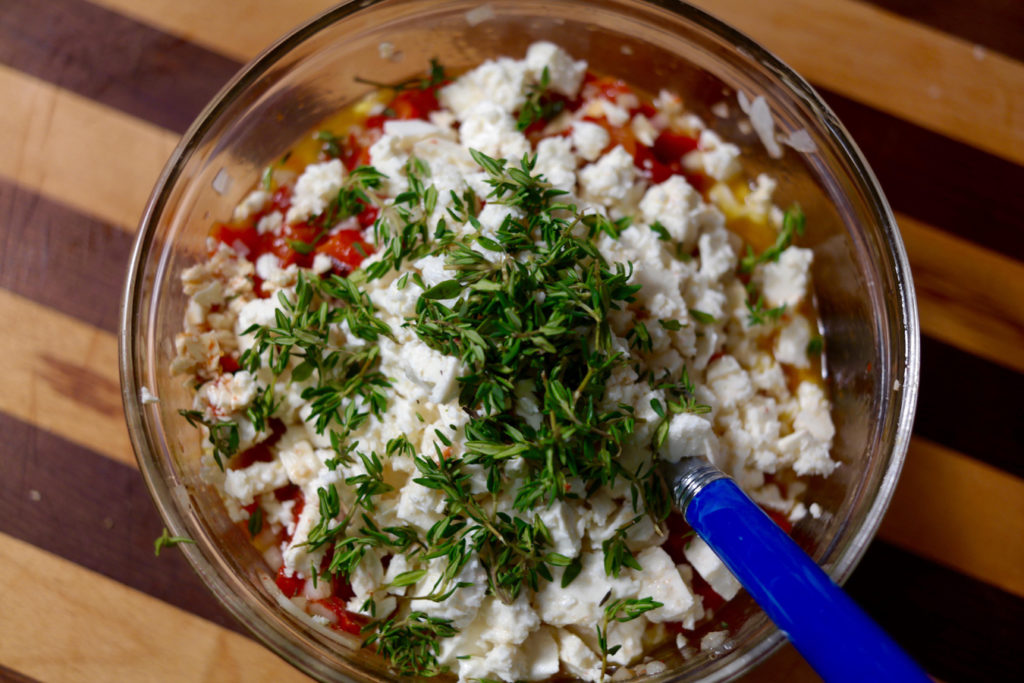 Mix everything together, and you have your spread!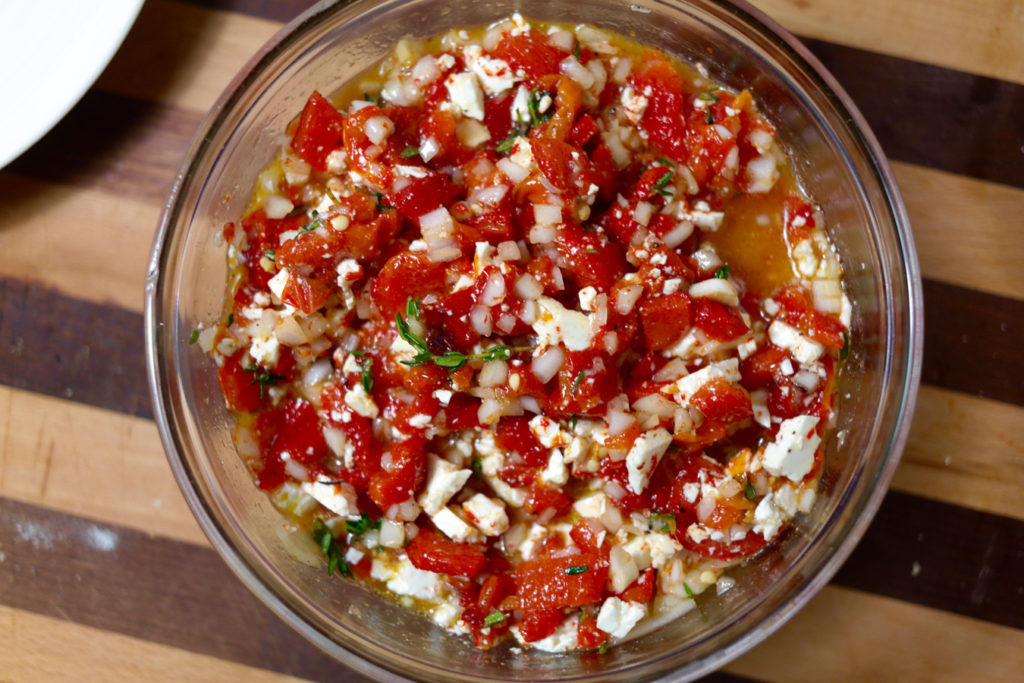 Serve it on some nice sliced bread.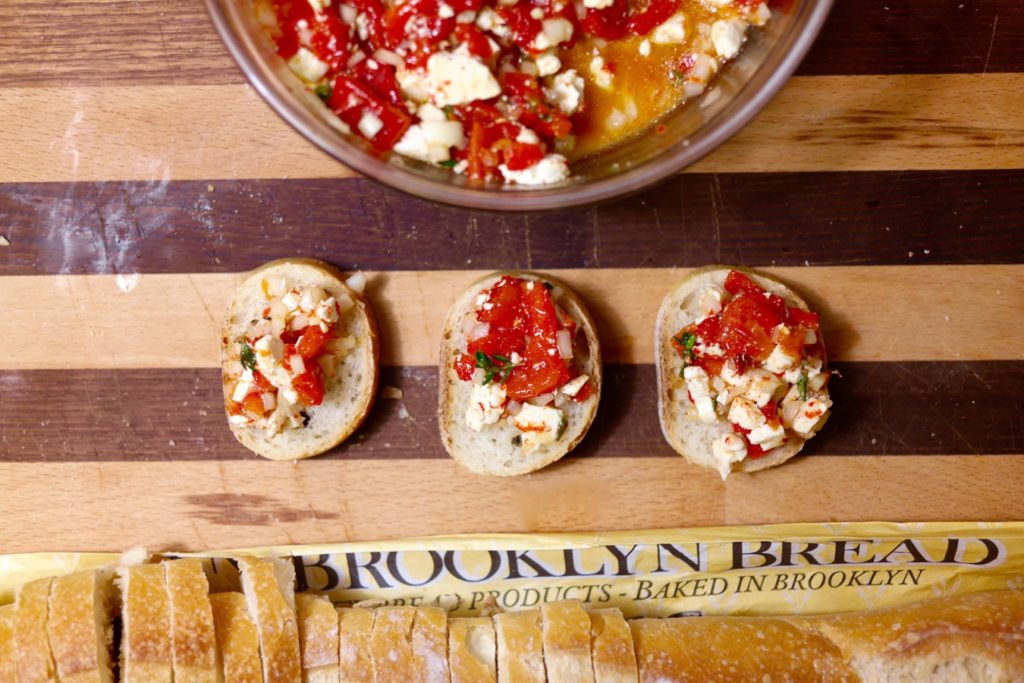 We liked that this htipiti had some excellent flavors:  the smokiness and sweetness of the roasted peppers mixed well with the creamy, salty feta, the richness of the olive oil, and the tanginess of the vinegar. On top of some good bread, this spread was amazing.  Doing a little research, we found that a lot of people report bringing their htipiti to parties and Super Bowl gatherings and watching people wolf it down, because it's a nice cheesy alternative to your usual buffalo chicken or spinach artichoke dips.  We think it'll be a hit for you too – it's new and different and, above all, tasty!