In case you're wondering what to serve with all the dips we've been making lately, here's an interesting recipe we found (from Bon Appétit) for some homemade cheese crackers.  Yeah, we know it's much easier to go to the store and just buy a box of crackers, but these were really tasty!  They're made with two different cheeses and crusted with sesame seeds, and when you bake them they come out at just the right sweet spot between crispy and chewy.  Plus, you know, making your own crackers is kind of impressive.  We think you'll find it worth the time and effort to bake these up yourself.
To make these, you'll need:
6 ounces of white cheddar cheese
Flour
Chives
Sugar
Cayenne
Cream cheese
Black sesame seeds
Start by shredding all of your cheddar cheese and chopping up your chives.  Mix 1/4 cup of the chives with your cheese.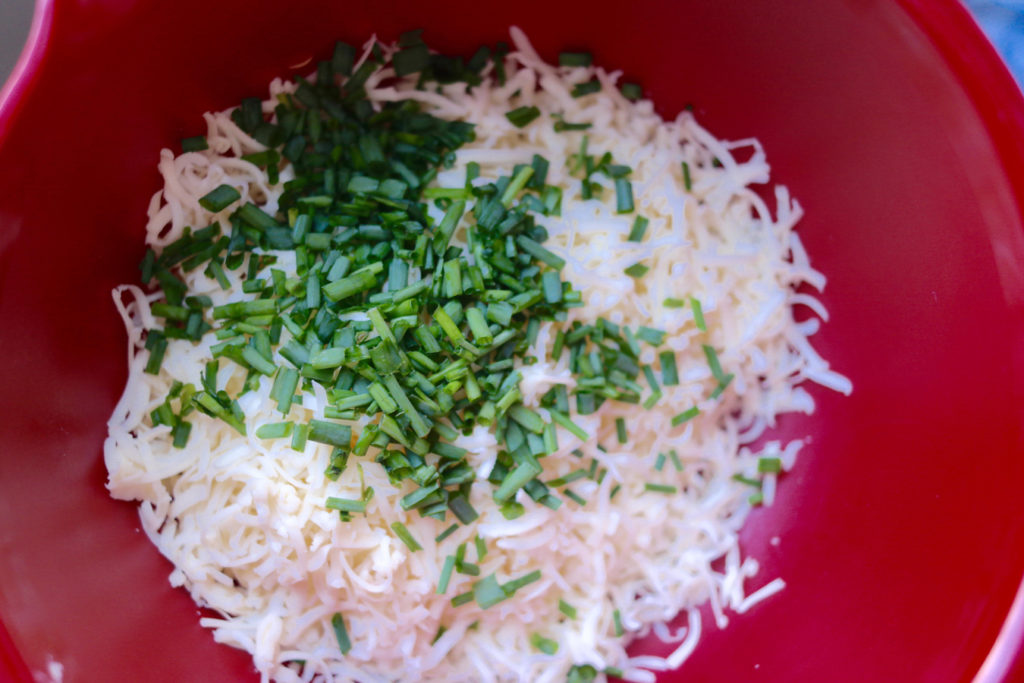 Add in 1 1/4 cups of flour, 1/2 teaspoon of sugar, and cayenne to taste and toss everything together by hand.  Then measure out 6 ounces of cream cheese, cut it into cubes, and use your hands to knead it in until you have a dough.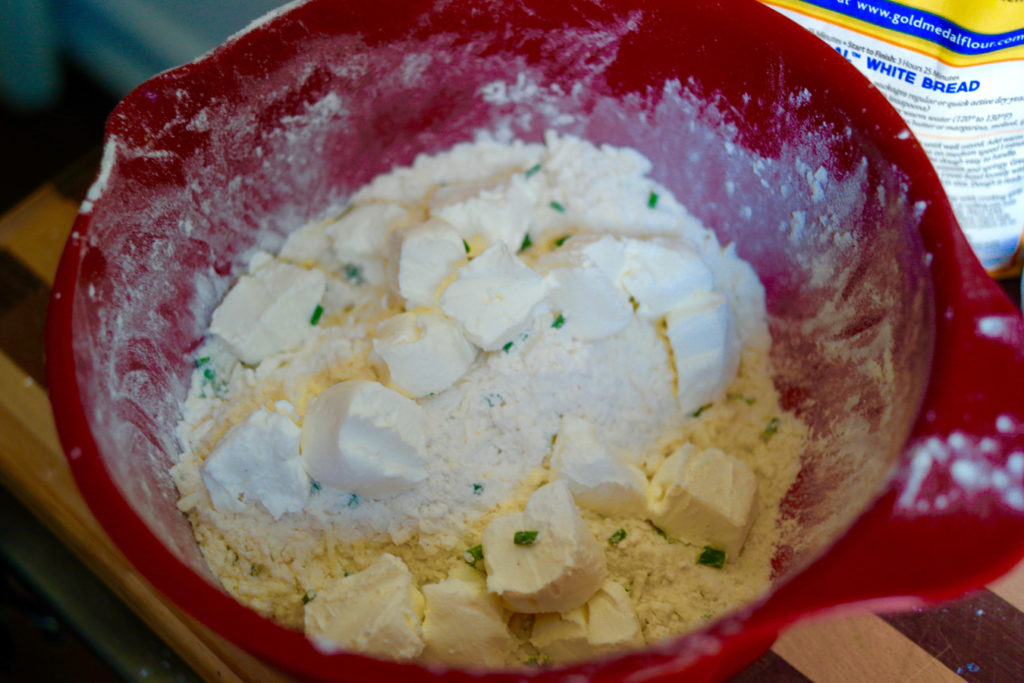 Shape the dough into a log and place it in a gallon-sized plastic bag.  Roll the dough around some more to make it rounder, then place it in the freezer for 20 minutes.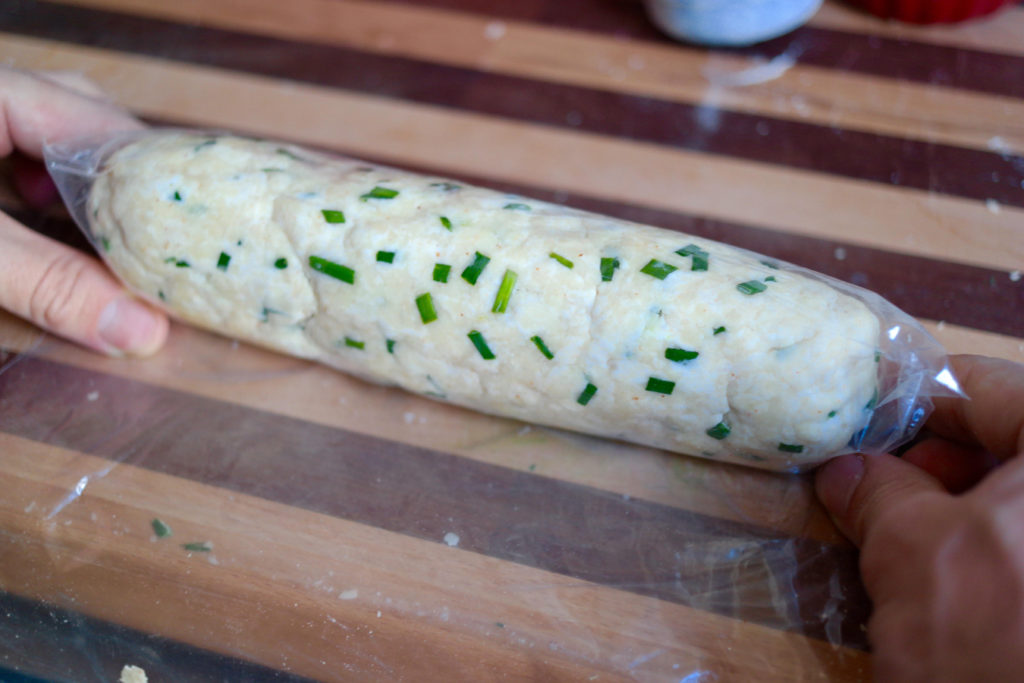 Once you take the dough out of the freezer, spread about 3 tablespoons of sesame seeds out on a work surface.  Roll the dough around in the seeds until the surface is evenly coated, then place it back in the freezer for another 20 minutes.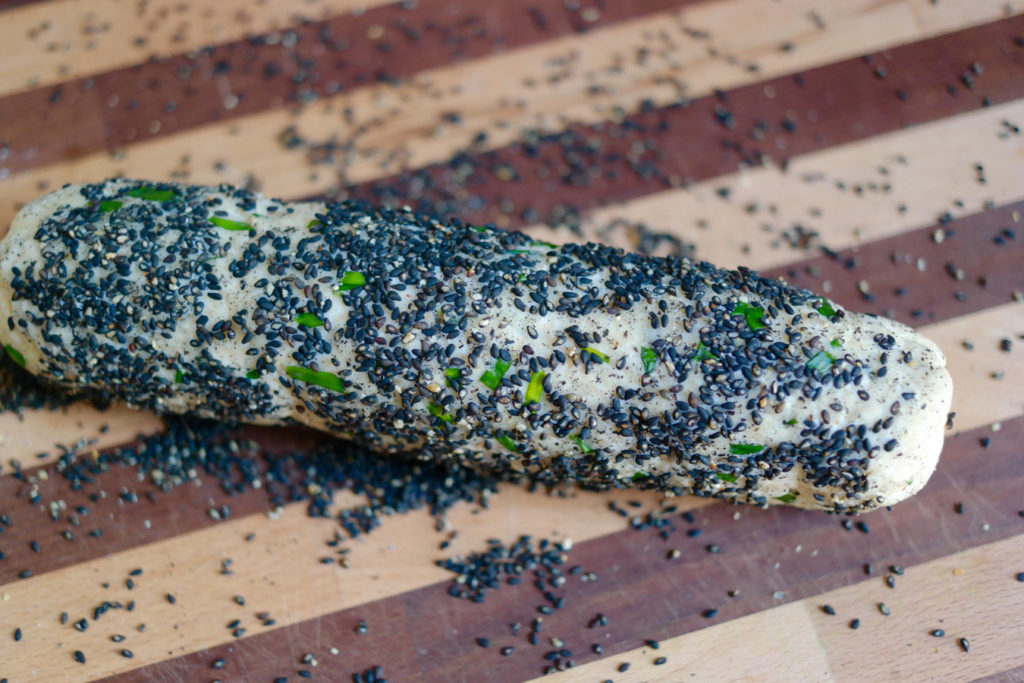 Now cut the dough into slices that are about 1/4-inch thick.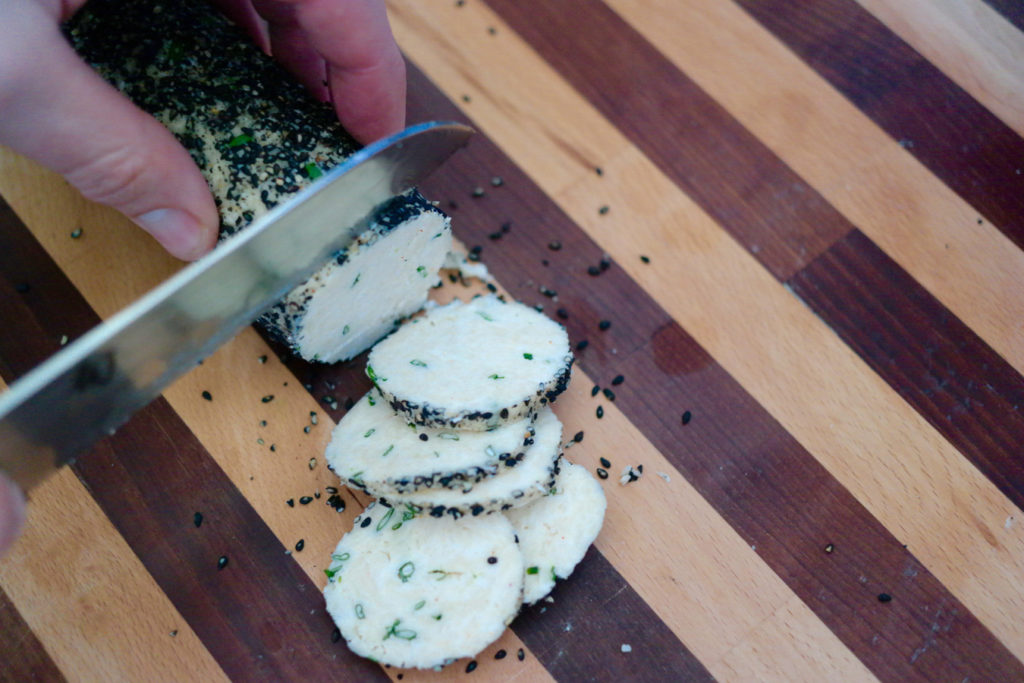 Place the slices on a baking sheet lined with parchment paper …
… and bake the crackers at 350°F for 25-30 minutes, until they turn golden.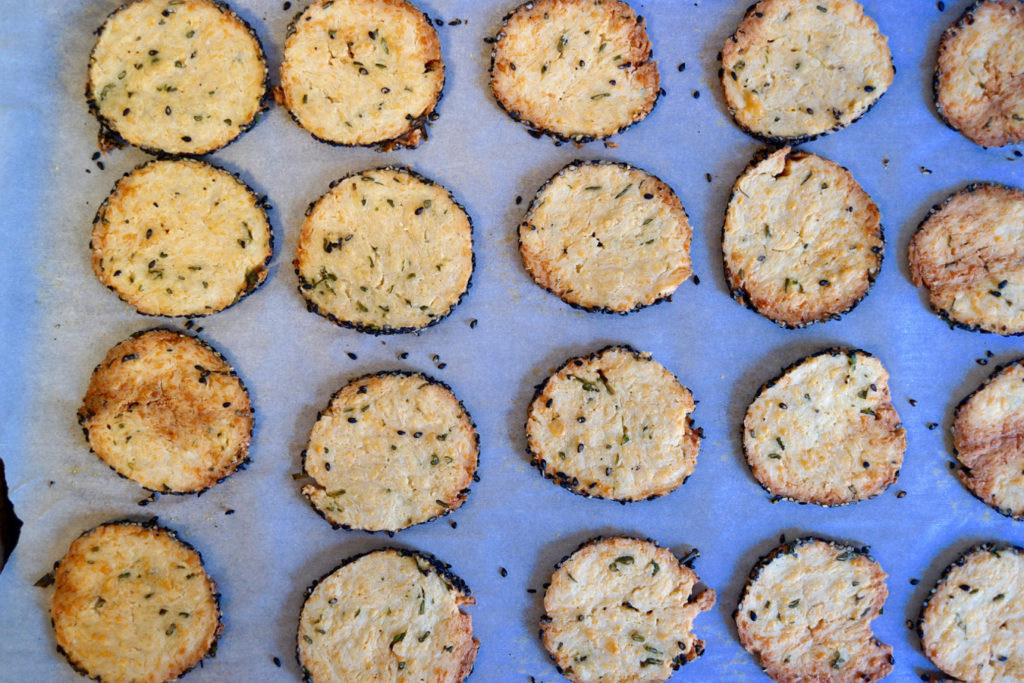 Now you have a nice serving of crunchy, cheesy, chewy crackers.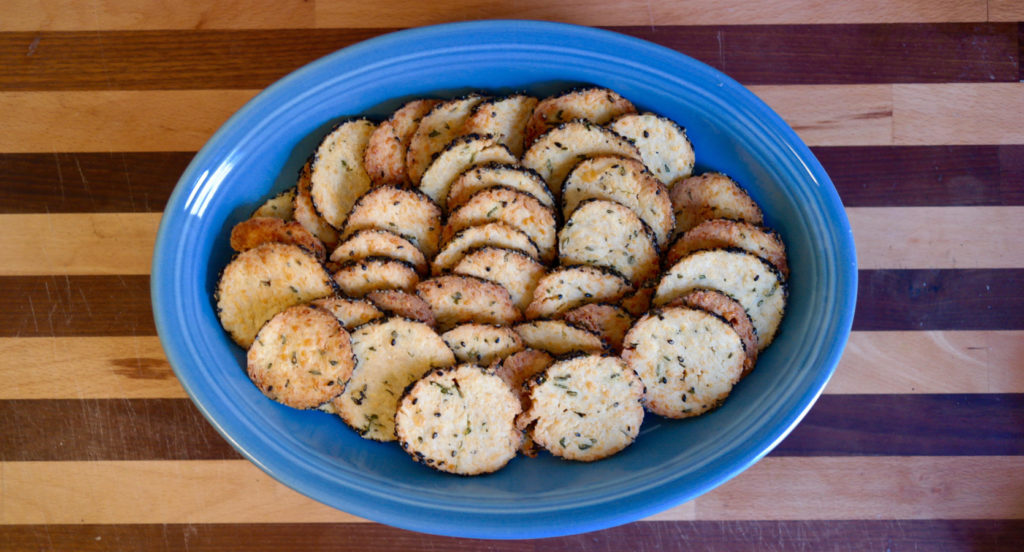 We had never thought of making our own crackers before, but we really liked how these turned out.  The two cheeses blended well and baked up nicely, and the chives and cayenne added some good extra flavors.  The sesame seeds on the outside added an interesting crunch, too.  At the end these came out nicely from the oven, and we felt rather accomplished making some homemade crackers.  Try it out for yourself sometime!