Here's an update on where we're been eating lately and our recommendations for places to get some great, unusual, and delicious food around New York, for vegetarians and omnivores alike (be warned, there are some meat-based foods featured here).
Since baseball season just began, we decided to try some of the new foods that Yankee Stadium is rolling out this season.  We went for a Yankees-Orioles game that ended up going into 14(!) innings, until the Orioles hit a grand slam.  Oh well.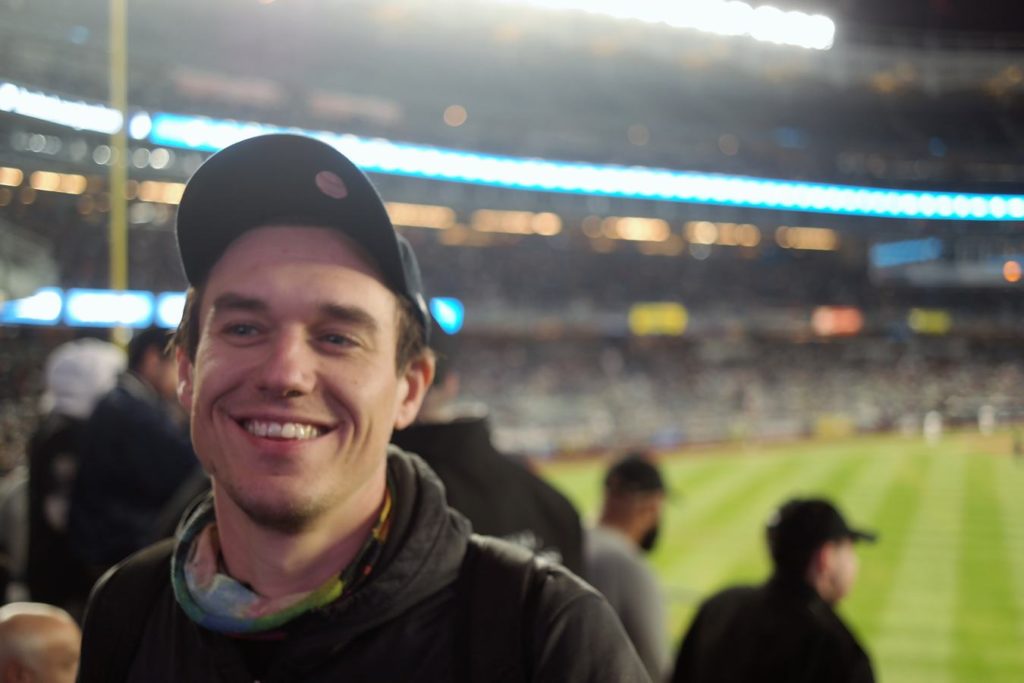 But anyway – we took a look at the list of new foods being featured this year and sussed out what sounded good that also had vegetarian options.  The first thing we saw was that in the bleacher section, at the Toyota Terrace, you could get some baos, which are Chinese steamed and filled buns that we've actually had before, in a slightly different form.  At Yankee Stadium, they had a buffalo cauliflower version with blue cheese sauce for Miriam; meanwhile, Cyril went with pork belly topped with cucumber, carrots, and a creamy lime cilantro sauce.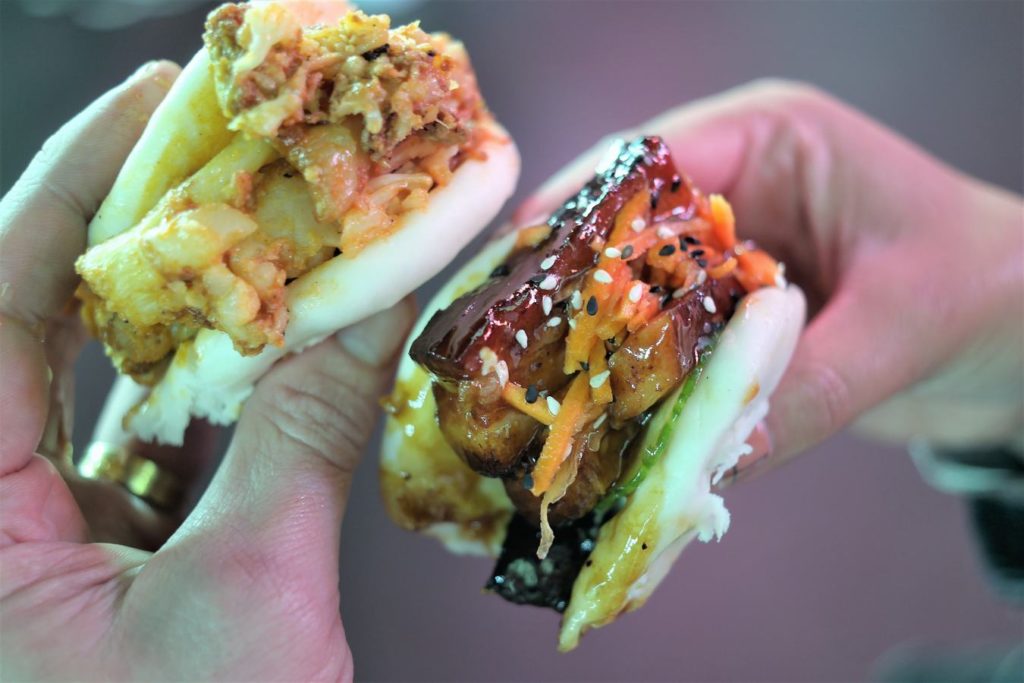 We also discovered taquitos in the Pepsi Food Court near section 125.  They come in both a vegetarian black bean and chicken varieties and are dunked in a queso and pico de gallo sauce for dipping.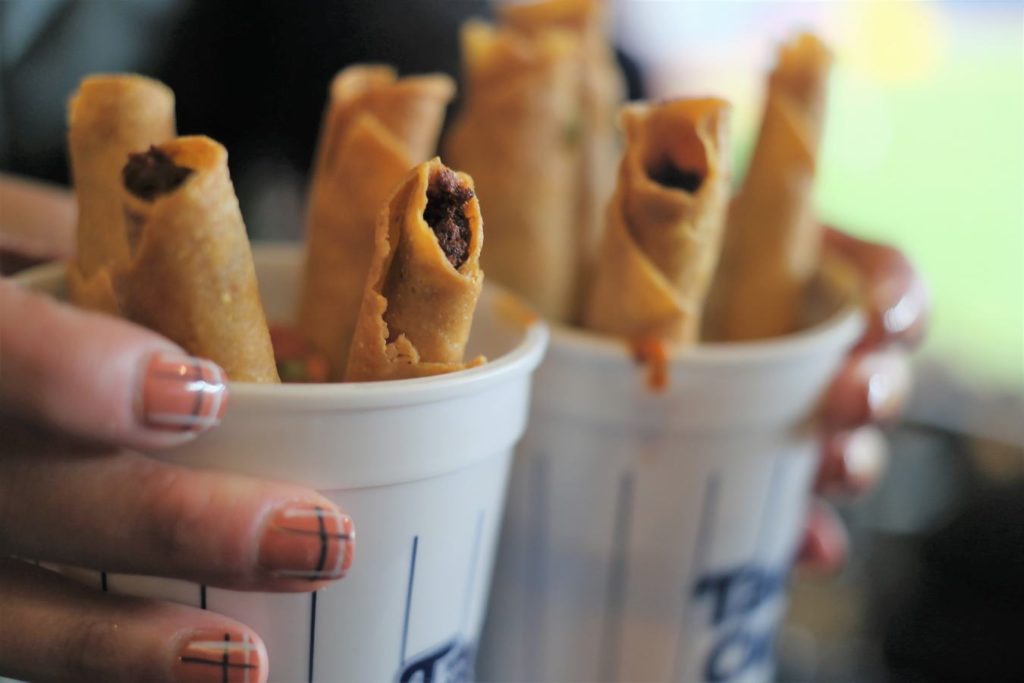 In the same food court, we also came across the new Grand Slam Shakes, which you can see below are kind of crazy.  Cyril got the Pinstripe Shake, made with vanilla ice cream and caramel and stuffed with a churro and cotton candy.  Miriam's was the All-Star Shake, crafted from chocolate ice cream and topped with a chocolate chip cookie, a brownie, Oreos, and M&Ms.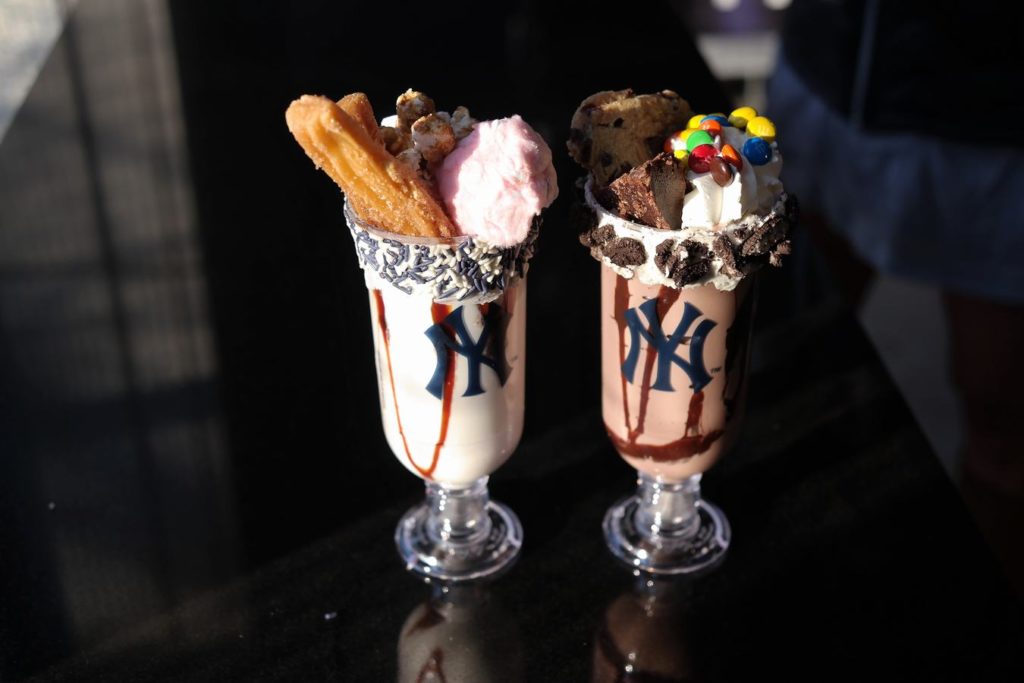 All of the foods we got to try at the stadium were really great and really creative!  We had some hearty snack foods and some dessert, and both the vegetarian and meat options were tasty.  Plus, you know, it was good to see a game.  Check back to see some other places in New York and in nearby areas where we've gotten to eat!