Here are some more fun, interesting, and delicious places that we've eaten at recently around New York.  As it happens, the places we feature today are literally right around the corner from each other, and they're all cool spots where you can get some tasty, hearty treats.
First is somewhere we were really excited to check out, because we love the food it's based around:  Hold My Knots is a stand in the Gansevoort Market that sells garlic knots in many different varieties.  Since garlic knots were originated in Queens, it's pretty fitting that there's an entire place devoted to just this one type of food.  But it's not just plain knots you can get here, although those are certainly on offer: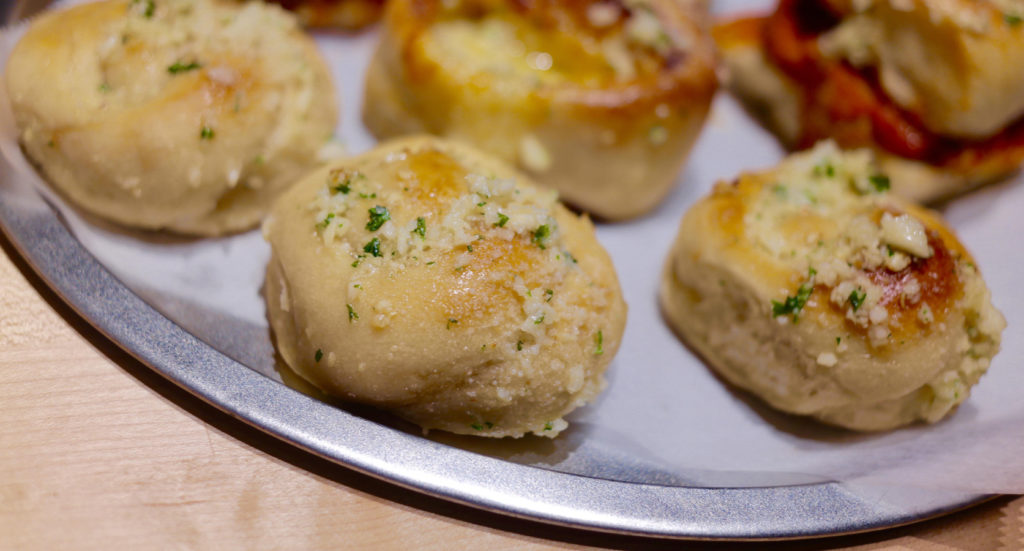 No, Hold My Knots has come up with plenty of inventive ways to serve up their signature food.  For example, here is eggplant parm on a garlic knot slider: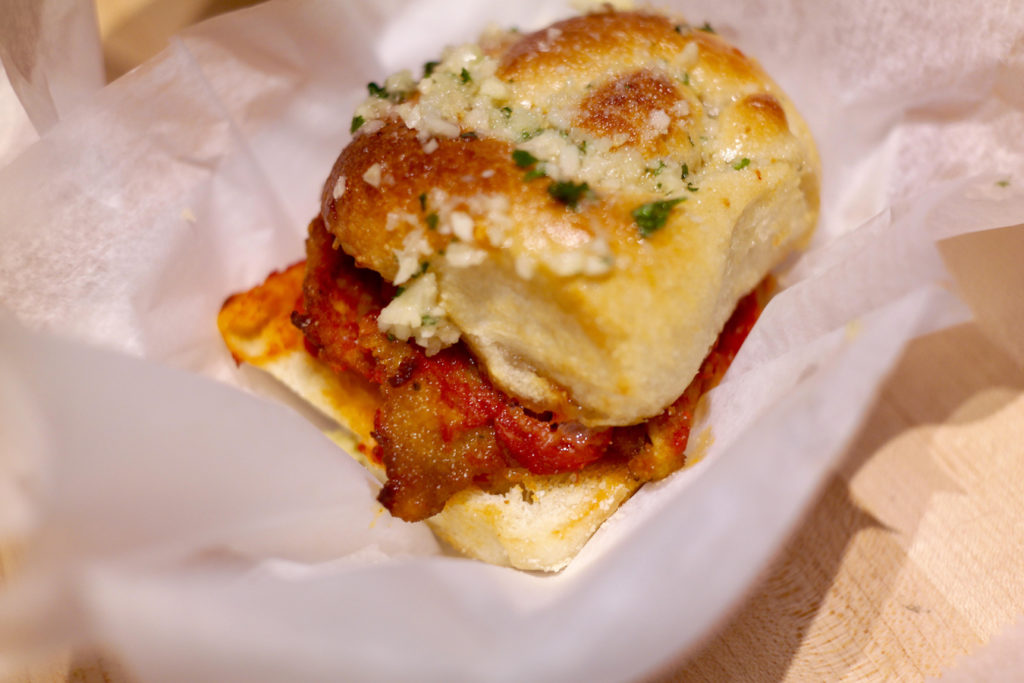 This is a cheese-filled garlic knot: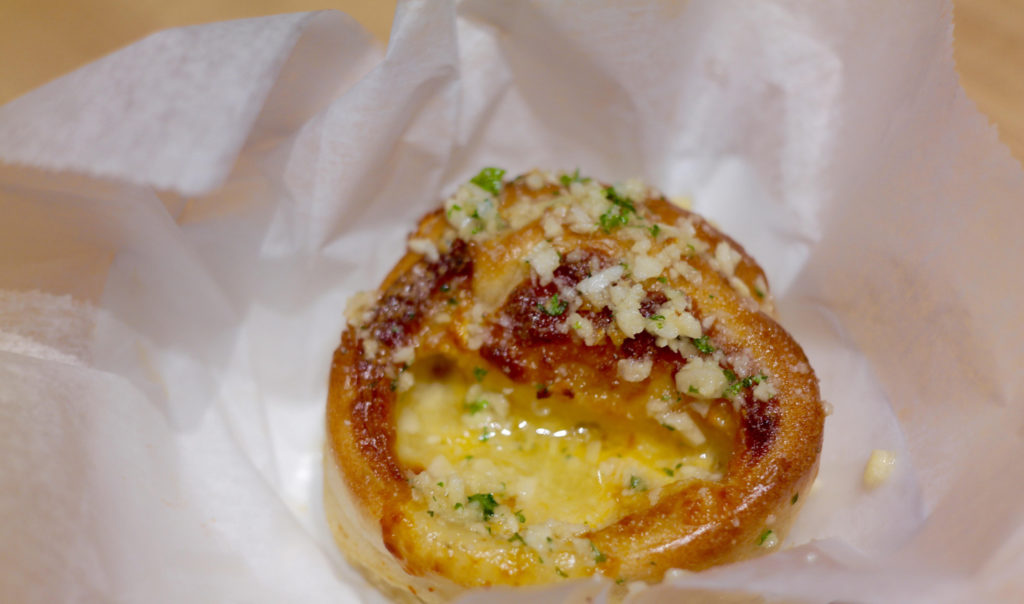 And this garlic knot is filled with pepperoni: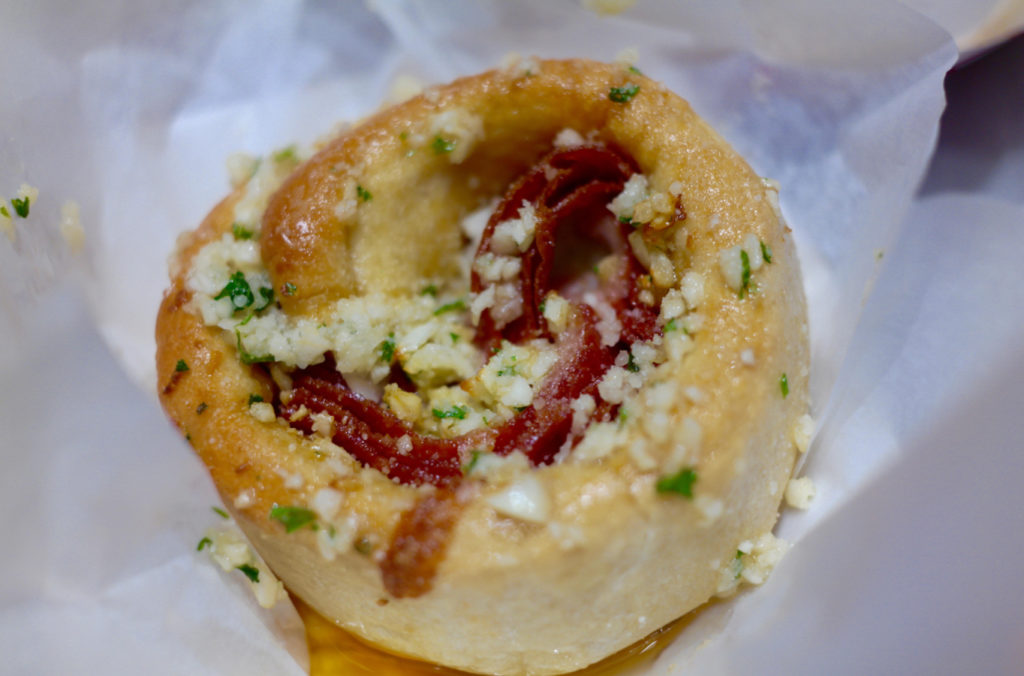 Also in Gansevoort Market is Chip NYC, which serves up batches of fresh-baked cookies daily.  When we arrived at the market there was a line almost out the door at Chip's stand, so we knew we had to try something.  It was the day before Easter, so we went with this chocolate chip cookie with chocolate eggs embedded on top.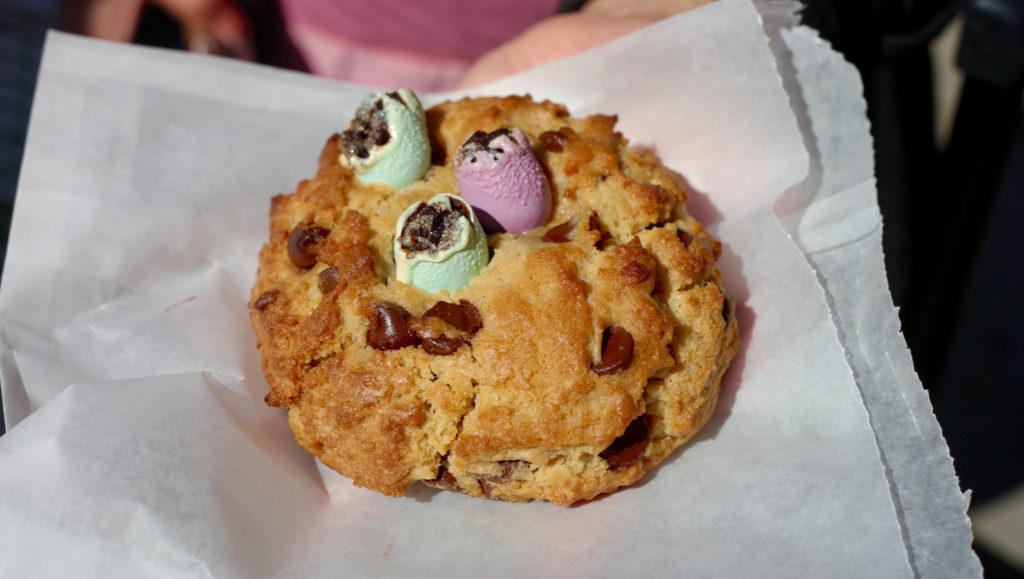 And finally, down the street from Gansevoort Market is Sherry B Dessert Studio, a bakery and dessert bar which first set up shop a little north of the city in Chappaqua and has recently moved into a storefront here.  They serve all kinds of baked goods – brownies, cookies, pies, cakes – plus ice cream, but one of their signature items is build-your-own ice cream sandwiches.  You get to select two cookies and stuff them with your choice of ice cream flavor, so of course that's what we wanted to try.
Cyril went with s'mores ice cream (chocolate infused with marshmallows) between two oatmeal caramel chip cookies.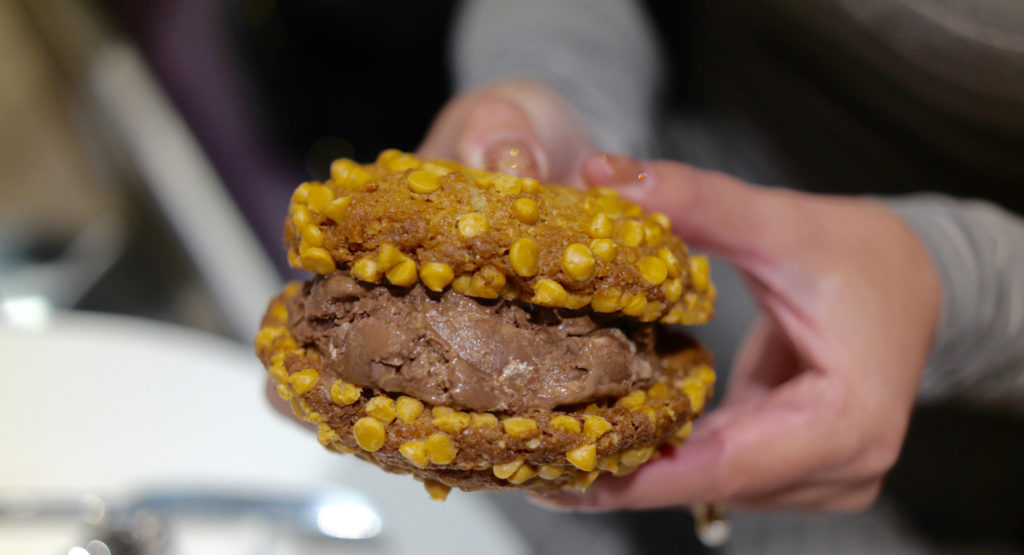 And Miriam got two "disco cookies" with dark chocolate ice cream in the middle.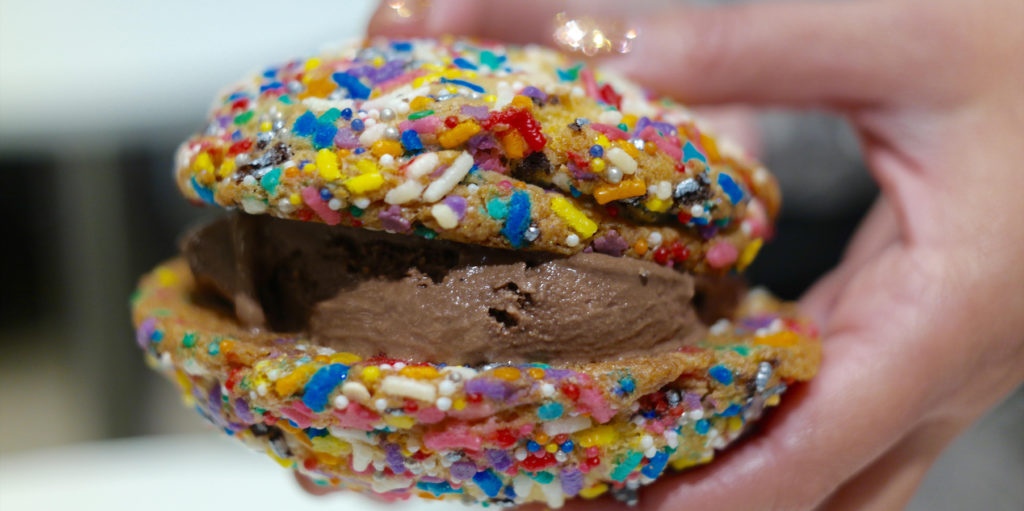 We'd like to note that we didn't eat all of this food on the same day, thank you very much.  We did enjoy everything, though:  Hold My Knots made for a nice, satisfying lunch, the cookie from Chip NYC was a good holiday-themed treat for later, and our ice cream sandwiches at Sherry B Dessert Studio were a great snack right before a movie.  So we'd recommend visiting any (or all!) of these places the next time you find yourself in the West Village – and check back later to hear about other places we've been to around (and outside) New York.