If you haven't been introduced to the glory of Funfetti, we feel sorry for you.  Funfetti is a type of cake or cupcake batter that's packed with little rainbow-hued flecks of color, which of course makes it fun because it's so colorful!  (Funfetti is also technically a trademark of Pillsbury, but we're going to keep using that term until someone makes us take it down.  Funfetti!)  Anyway, we came across a good cupcake recipe in the New York Times and while it sounded promising, we also felt that it could use a little oomph – so we transformed it into homemade Funfetti cupcakes.  Here's how you can too.
You'll need:
Flour
Baking powder
Baking soda
2 sticks of butter
Sugar
4 eggs
Vanilla extract
Buttermilk
Rainbow sprinkles
9 ounces of semisweet baker's chocolate
Powdered sugar
Start by making your cupcake batter:  in a bowl, whisk 1 3/4 cup of flour, 2 teaspoons of baking powder, 1/4 teaspoon of baking soda, and a pinch of salt together.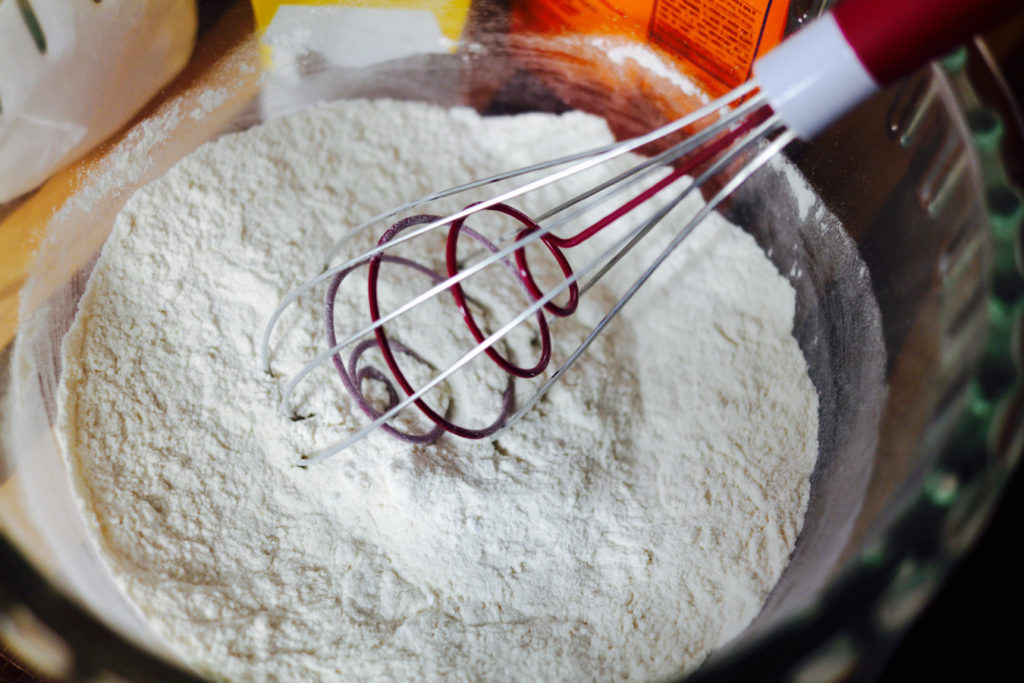 Then place 10 tablespoons of butter and a cup of sugar into a stand mixer …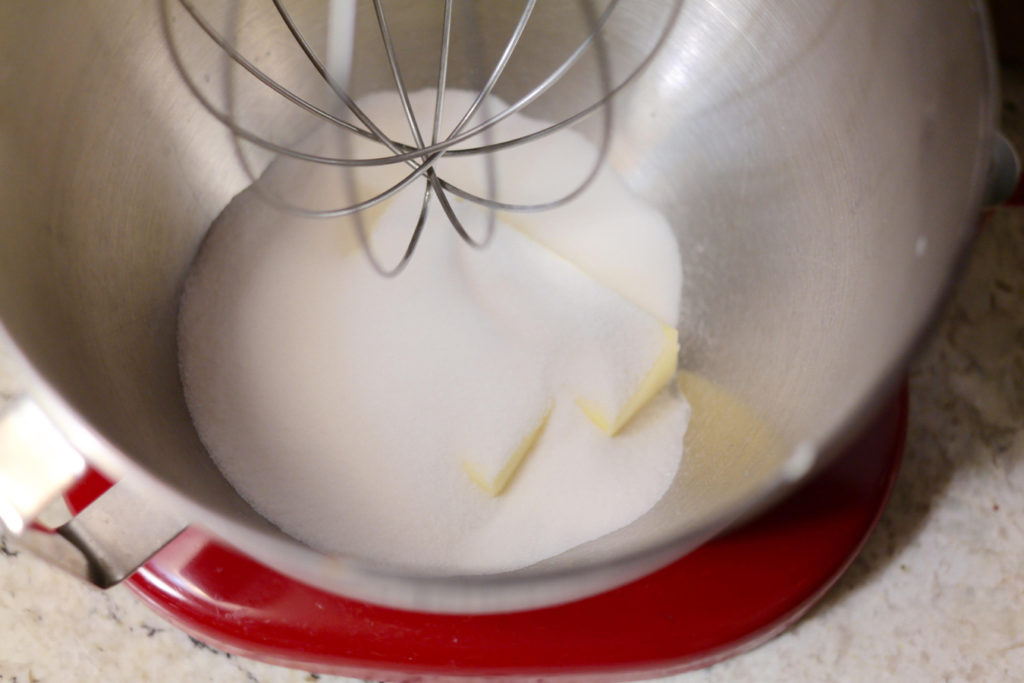 … and cream them together on a medium speed for 3-4 minutes, until the mixture is fluffy.  Add in 3 whole eggs and one egg yolk – each one at a time – followed by 2 teaspoons of vanilla extract.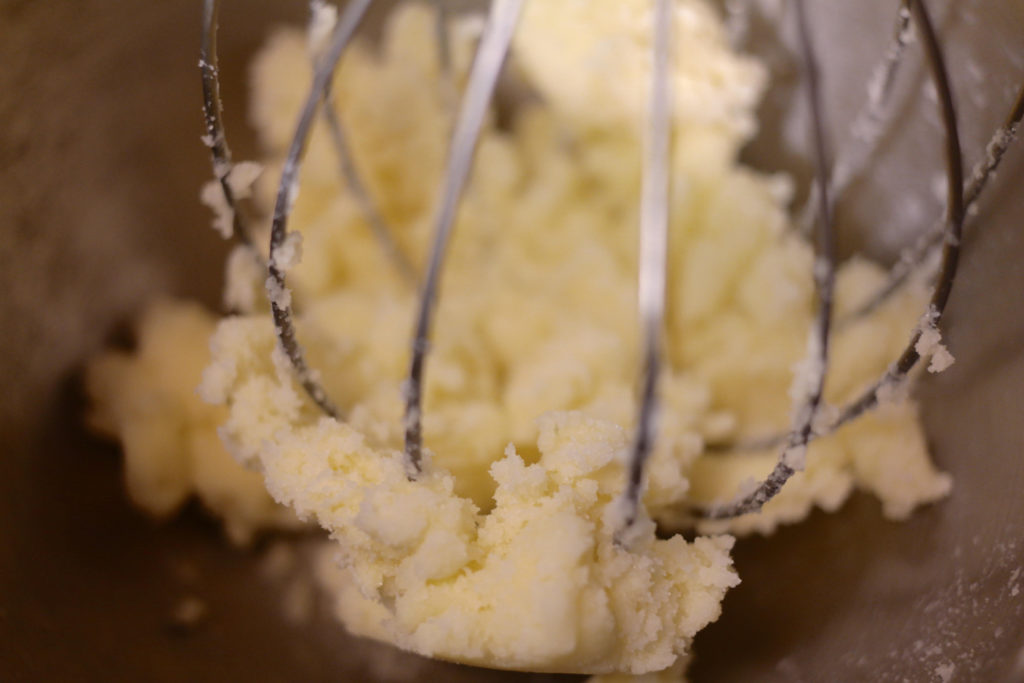 Switch your mixer to a low speed and pour in about 1/3 of the flour/baking soda/baking powder combination.  Measure out 3/4 cup of buttermilk and add half of that in, followed by another 1/3 of the dry ingredients, the rest of the buttermilk, and the rest of the flour mixture.  Beat everything together until you have a smooth batter.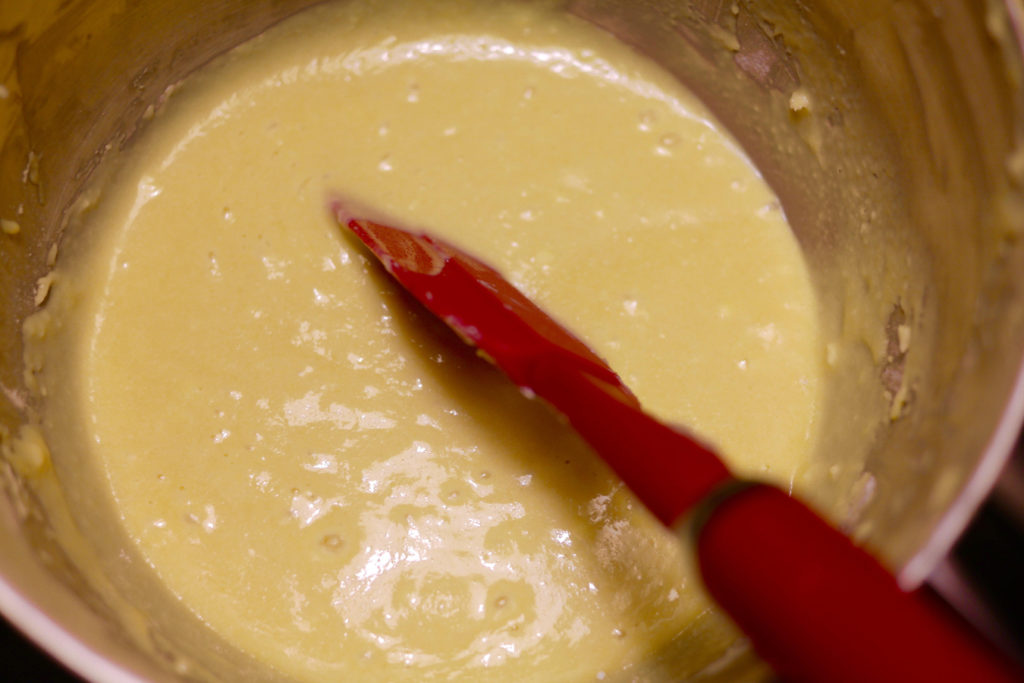 Then stir in the magic ingredient:  1/2 cup of rainbow sprinkles.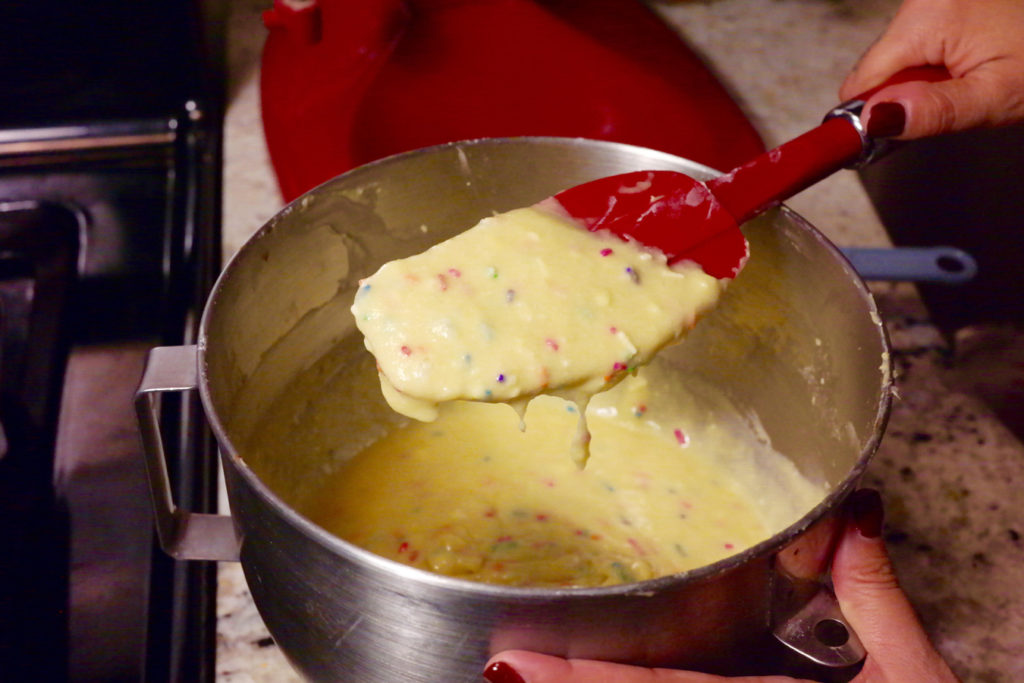 Line a muffin tin with cupcake papers and portion out your batter.
Bake the cupcakes at 350°F for 10 minutes, then switch the pans so that the one that was on the top rack goes down to the bottom rack, and vice versa, and spin the tins around so the cupcakes that were facing the back of the oven are now at the front.  Bake them for another 10-12 minutes until you can stick a toothpick in them and it comes out clean.
While the cupcakes are in the oven, you can make a ganache to frost them with:  first, roughly chop up all of your chocolate and place it in a small metal bowl.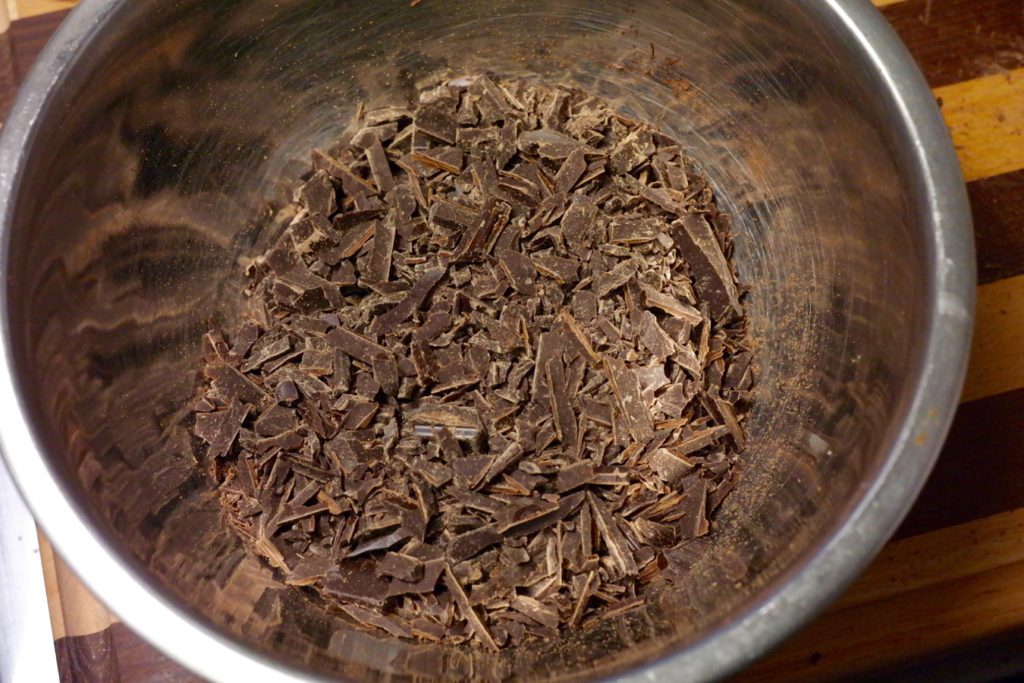 Fill a small saucepan about halfway with water and heat it to boiling.  Balance the bowl of chocolate on top, and the heat and steam should melt everything.  You can stir the chocolate to help this process along.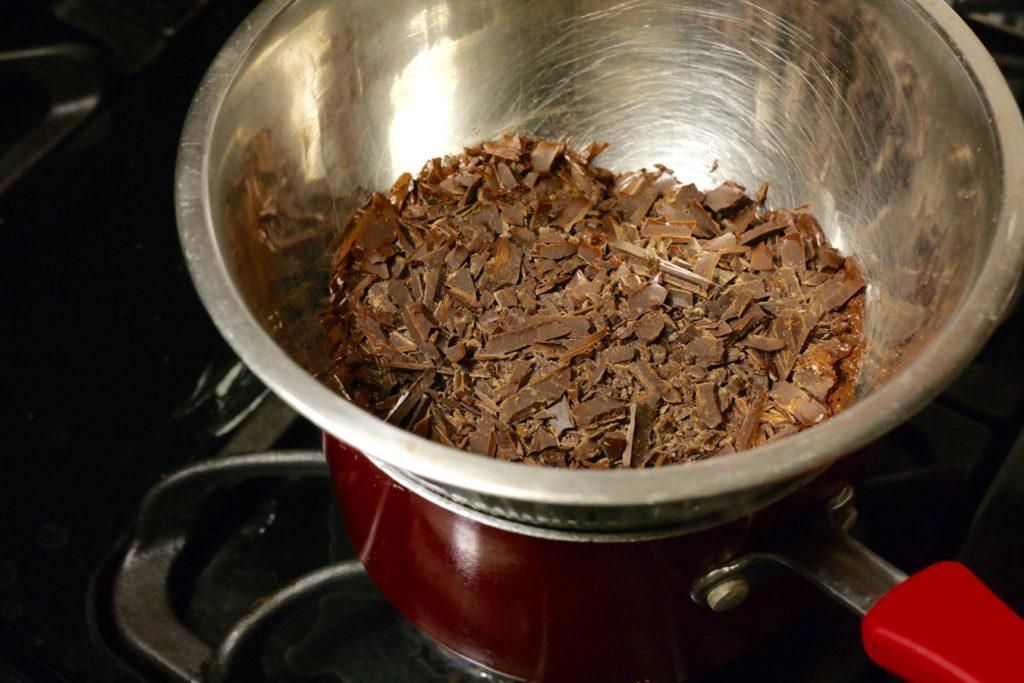 Take the bowl off of the heat and whisk in 3 tablespoons of powdered sugar.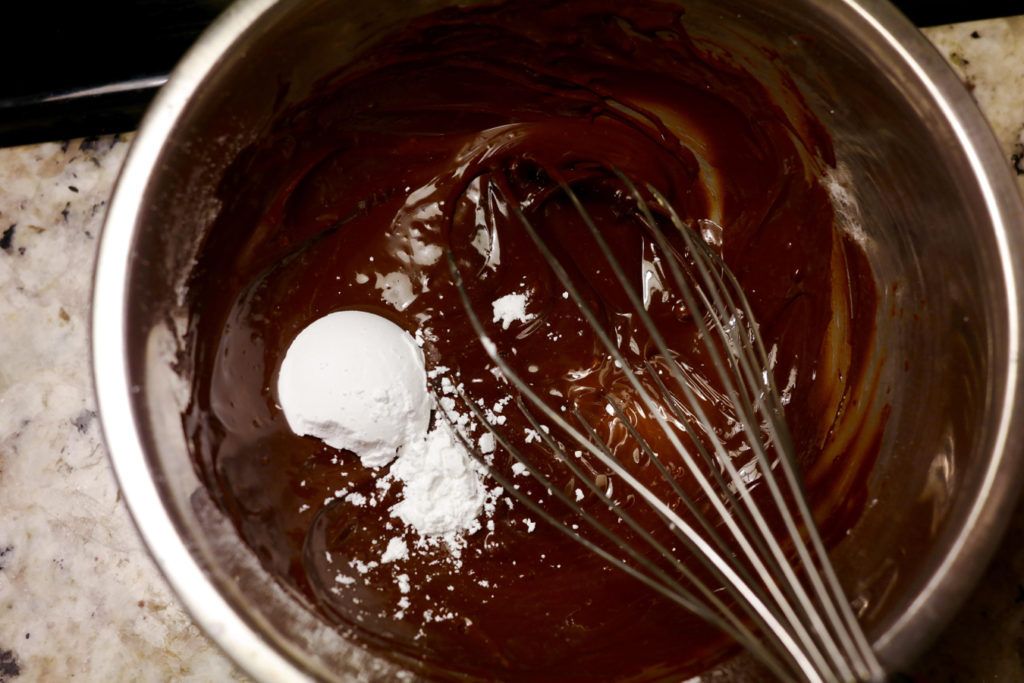 Cut 6 tablespoons of butter into pieces and whisk these in too, a handful at a time, until you have a smooth, thick chocolate ganache.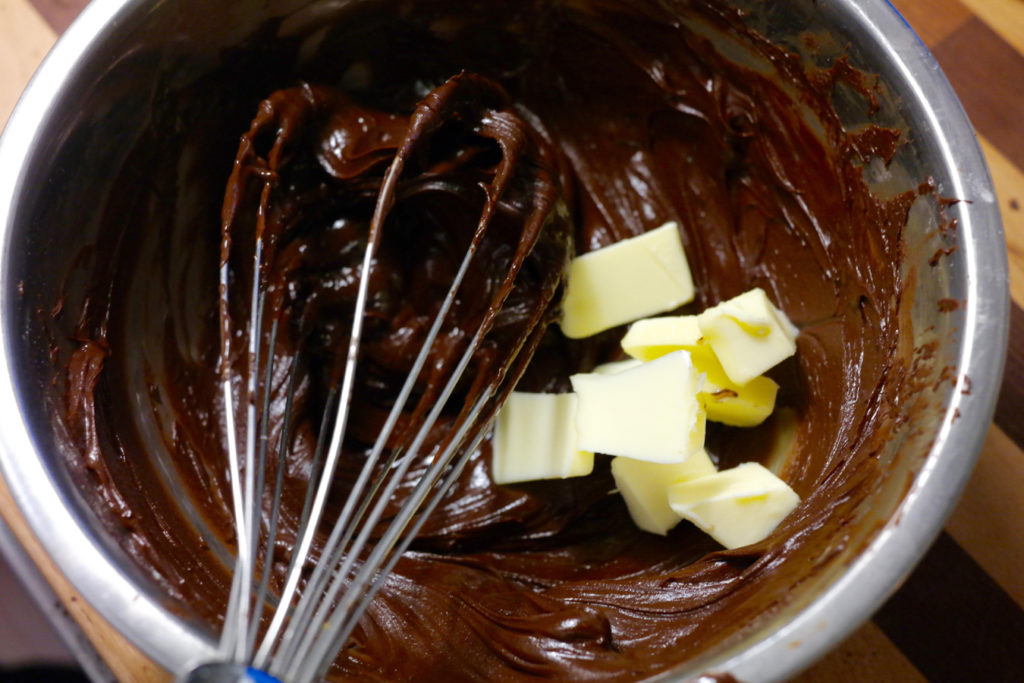 When your cupcakes are done …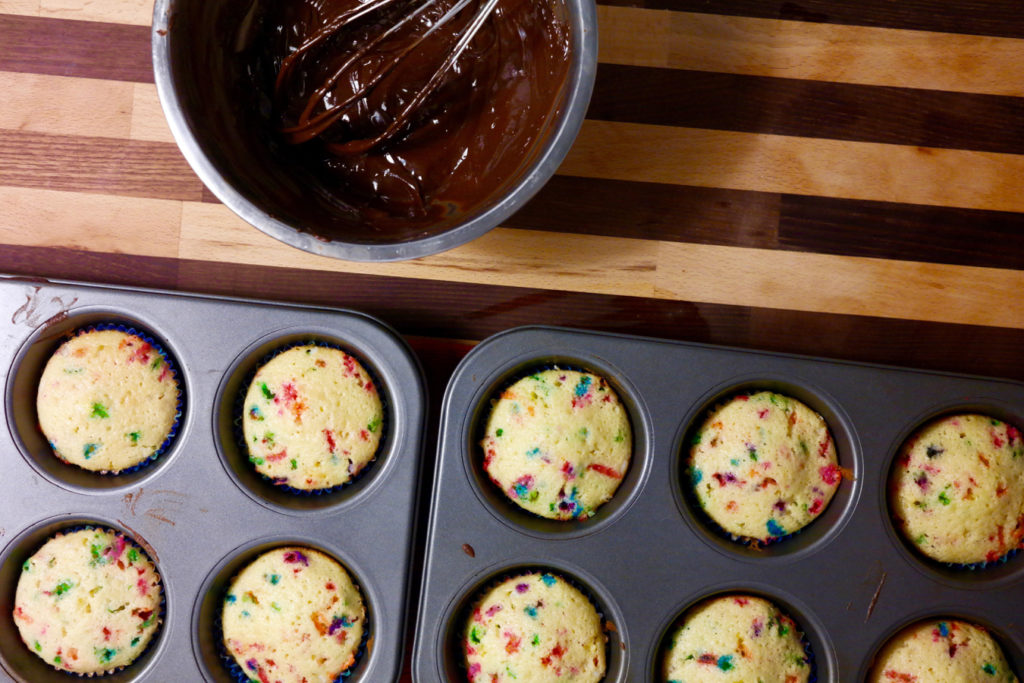 … frost them with the ganache.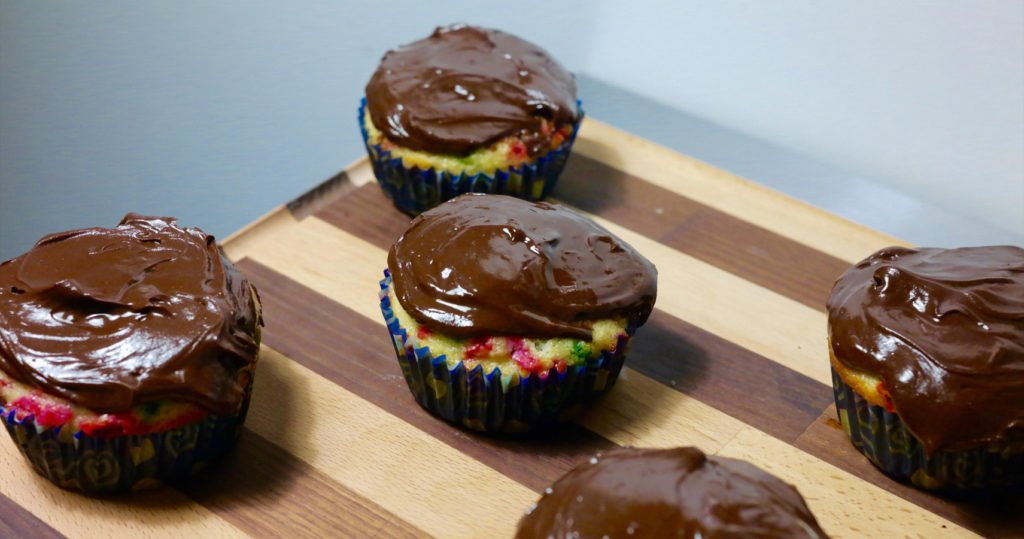 And here's what they'll look like on the inside: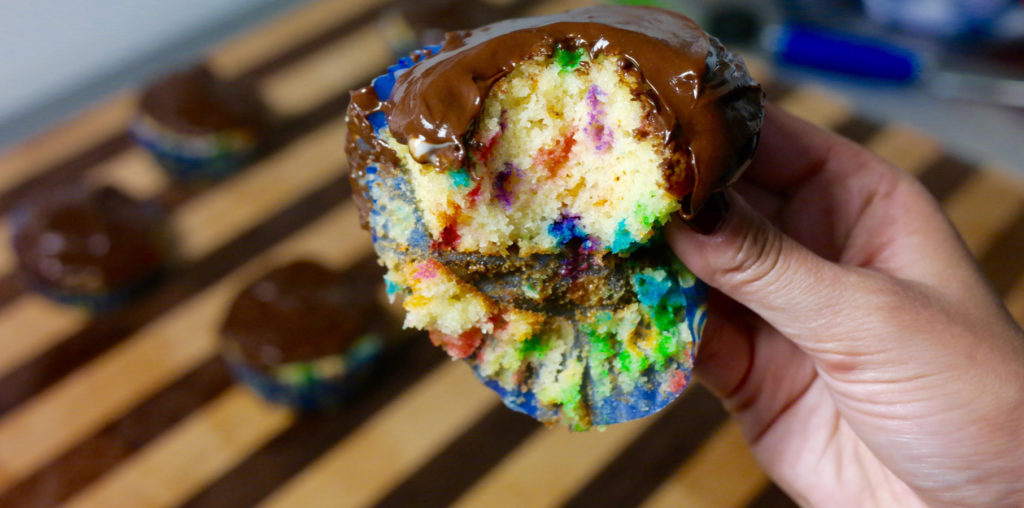 You have to admit that these look like pretty fun cupcakes.  Of course all the colors in the batter are cool, but this recipe also makes your cupcakes come out nice and fluffy, and the ganache on top adds a good, rich contrasting flavor.  Making the batter is pretty simple, although we will admit that it takes some muscle to whisk the thick ganache into its final form.  But making these from scratch is a lot better than buying a box cake mix, so definitely give this a try – if nothing else, the work you put into this recipe means you'll really earn your cupcakes!