Last month we got to go on another awesome culinary adventure with Jersey Girls Food Tours – this time in Princeton, New Jersey.  Princeton is the home of an Ivy League university, sure, but like many other college towns it also has an great food scene.  While we were there we got to try all kinds of awesome appetizers, snacks, and desserts, so we'll show you some of the highlights of what we had.  As a warning, there are meat-based dishes we feature here.
Our first stop of the day was at Lan Ramen, a Chinese restaurant best known for their hand-pulled noodles.  They're featured in the vegetarian scallion and ginger noodles that Miriam was served …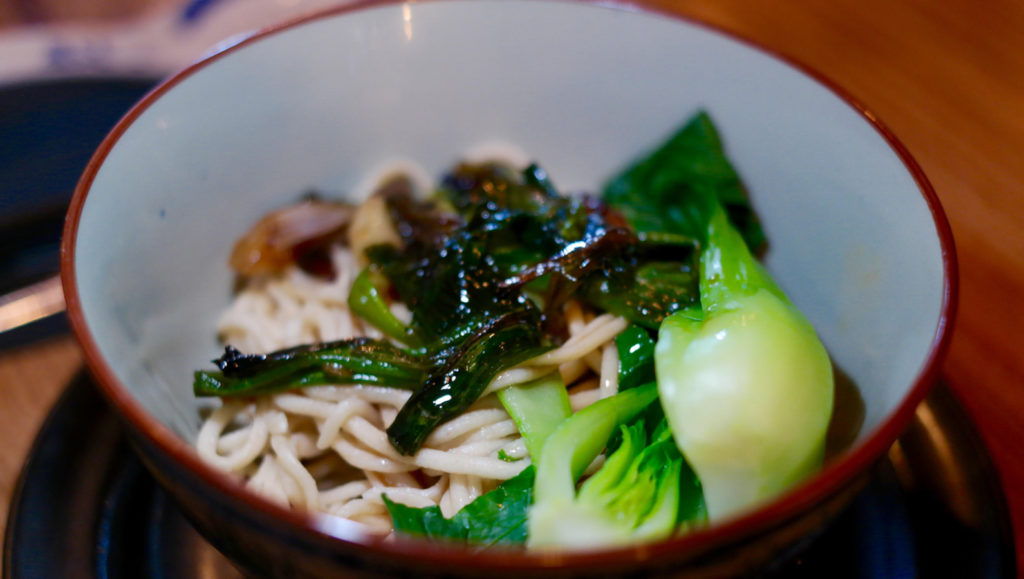 … as well as in the Lanzhou beef noodles, which come in a delicious broth.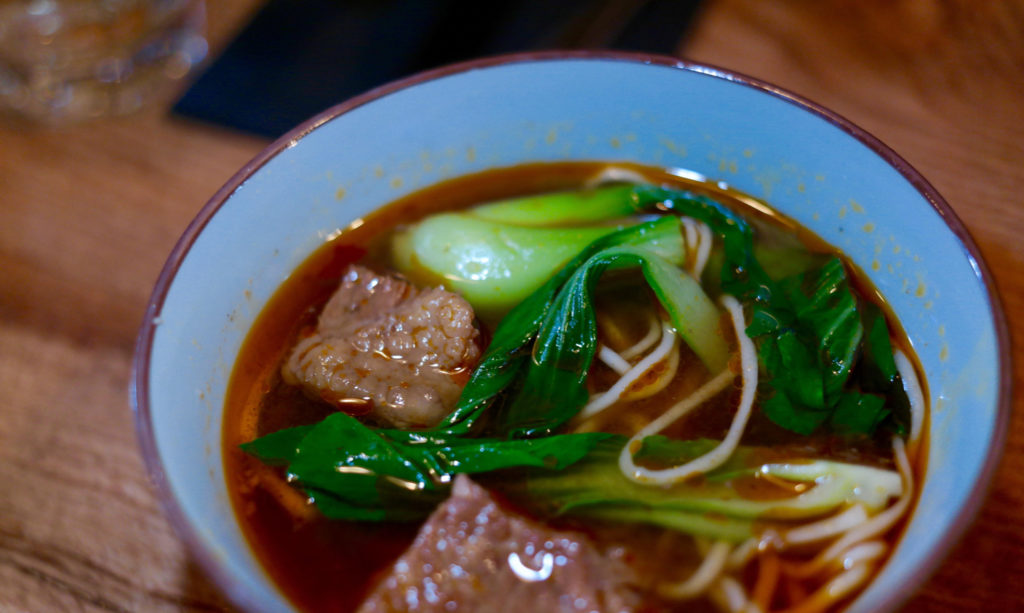 Cyril also got to try the St. Louis ribs: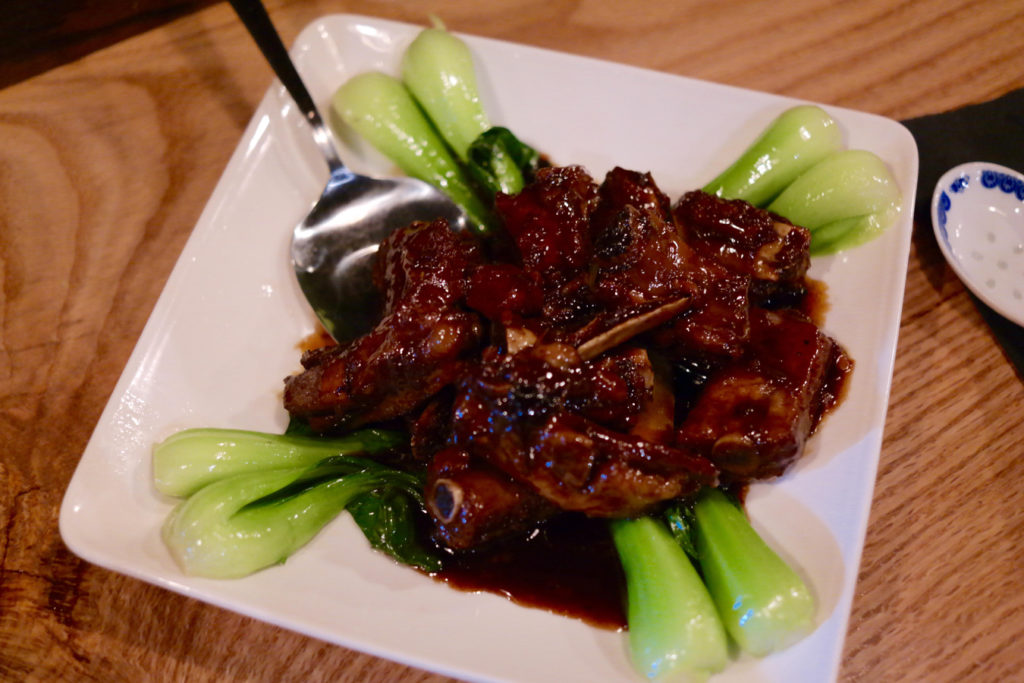 And the spicy pot fish, which gets its heat from Sichuan peppercorns: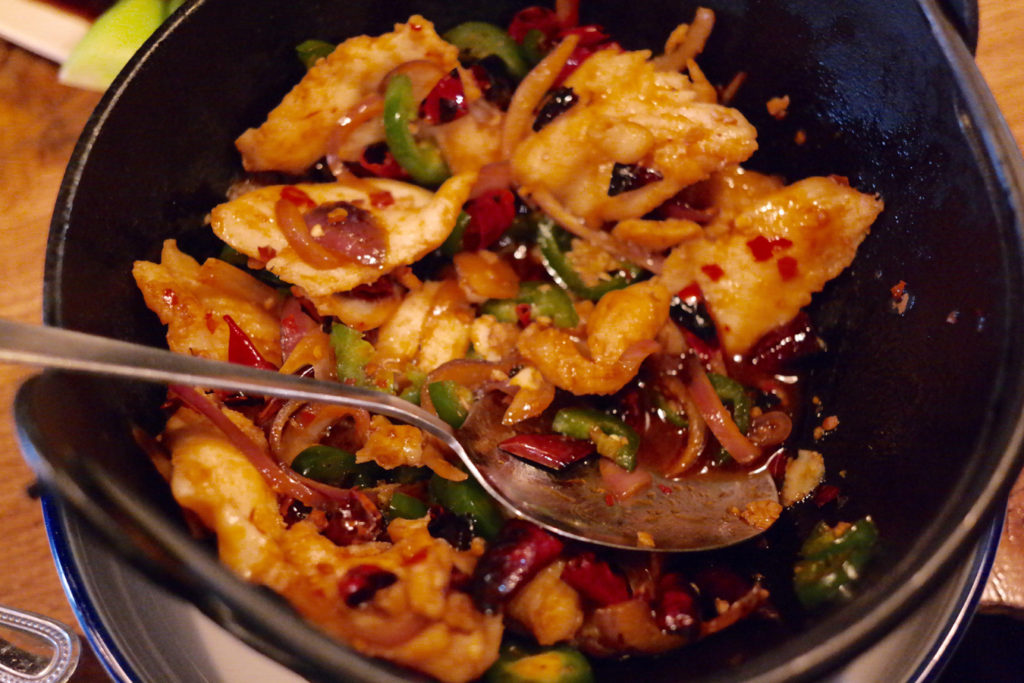 Our next stop was Mistral, an upscale restaurant that focuses on local food.  There we got some gougères – a delicate French pastry – stuffed with cheddar cheese and fig: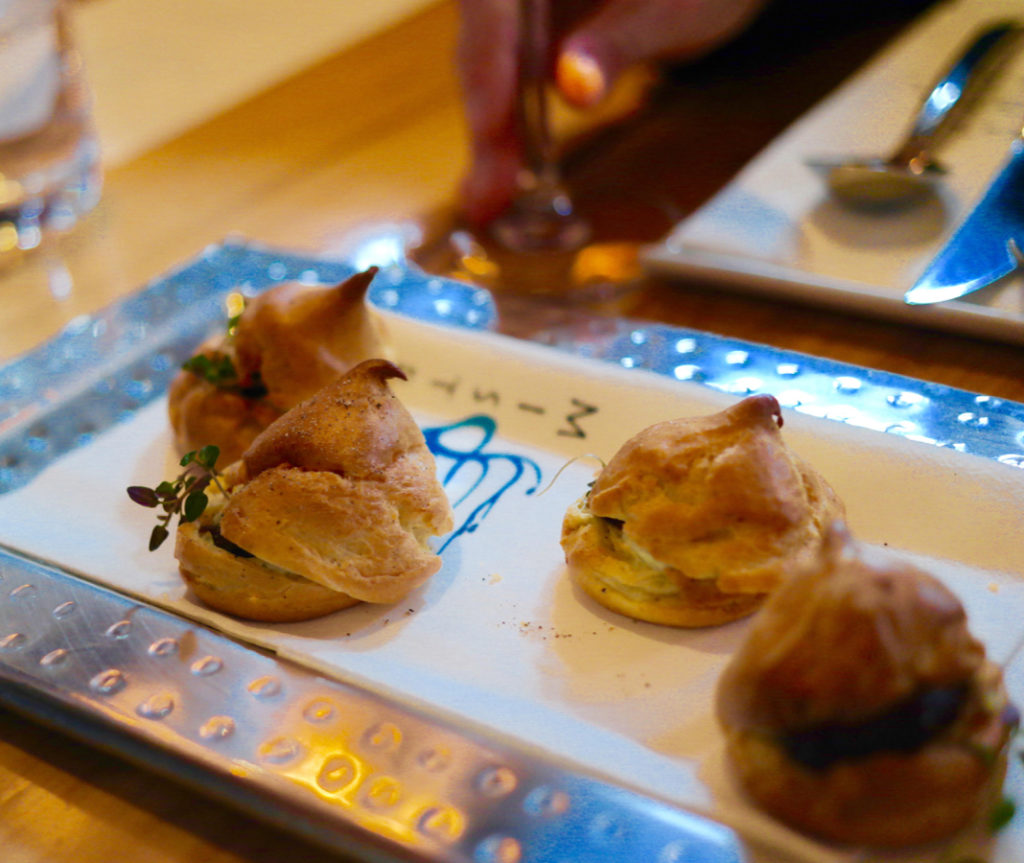 Also some bacon beignets topped with a maple frosting: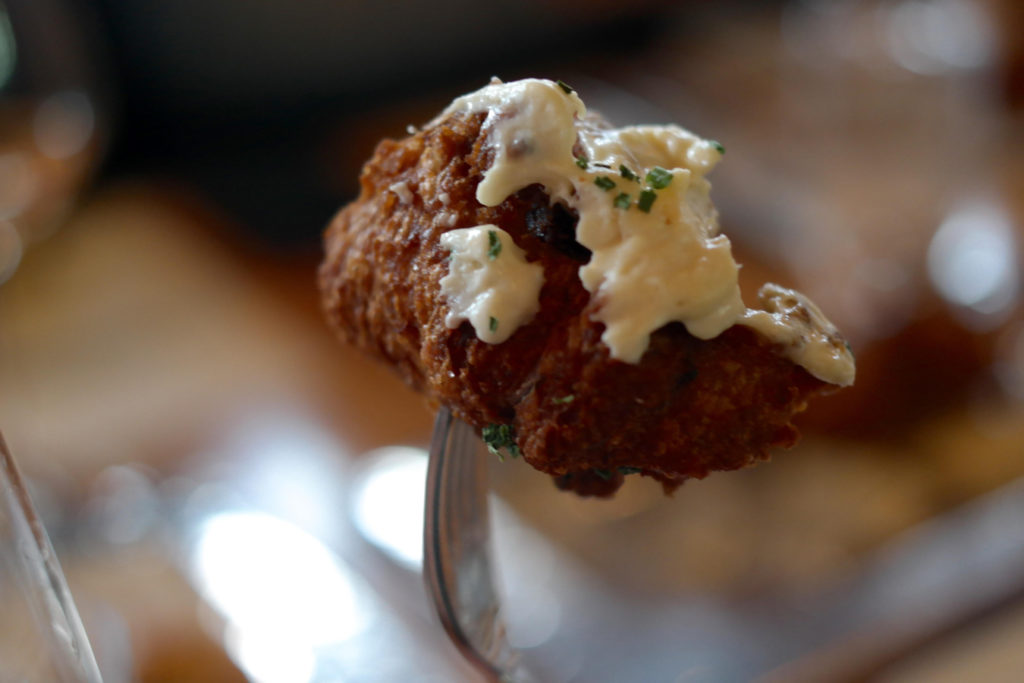 And homemade potato chips with crème fraîche and trout caviar: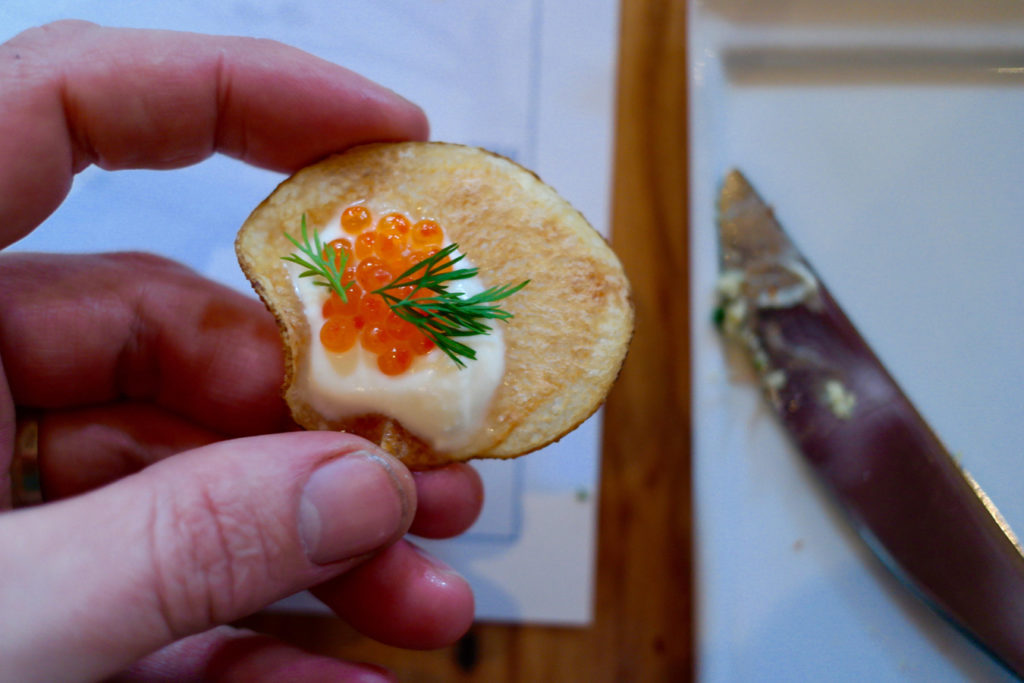 We then headed to Jammin' Crepes, a casual spot which makes … well, you can guess.  We got to try some of their crepes with raspberry and blackberry jams and a lemon curd sauce, all of which are homemade.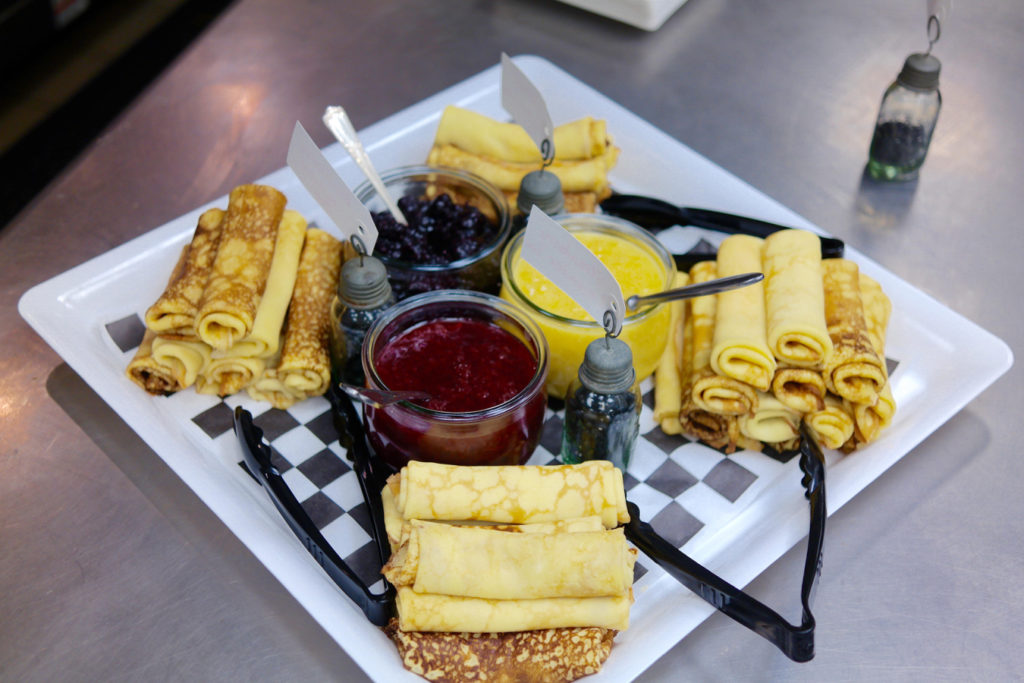 They also make their own chocolate hazelnut spread, which is absolutely delicious on top of a crepe.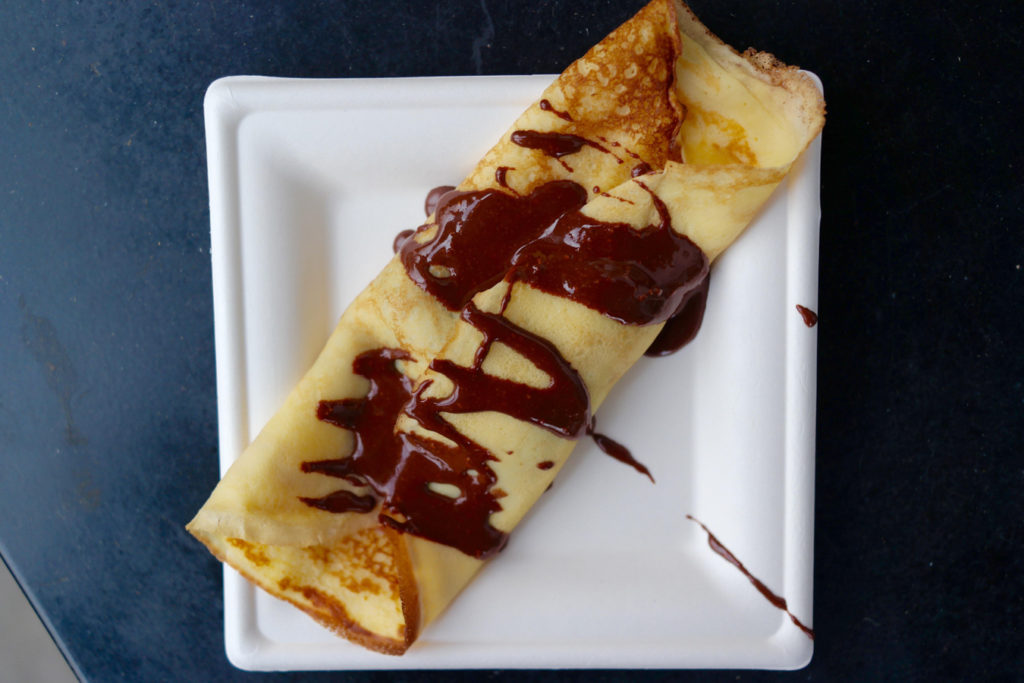 You can also get some savory crepes there, like this one with baby greens, turkey, Swiss cheese, and a sweet potato spread (and they were kind enough to make Miriam one without the turkey).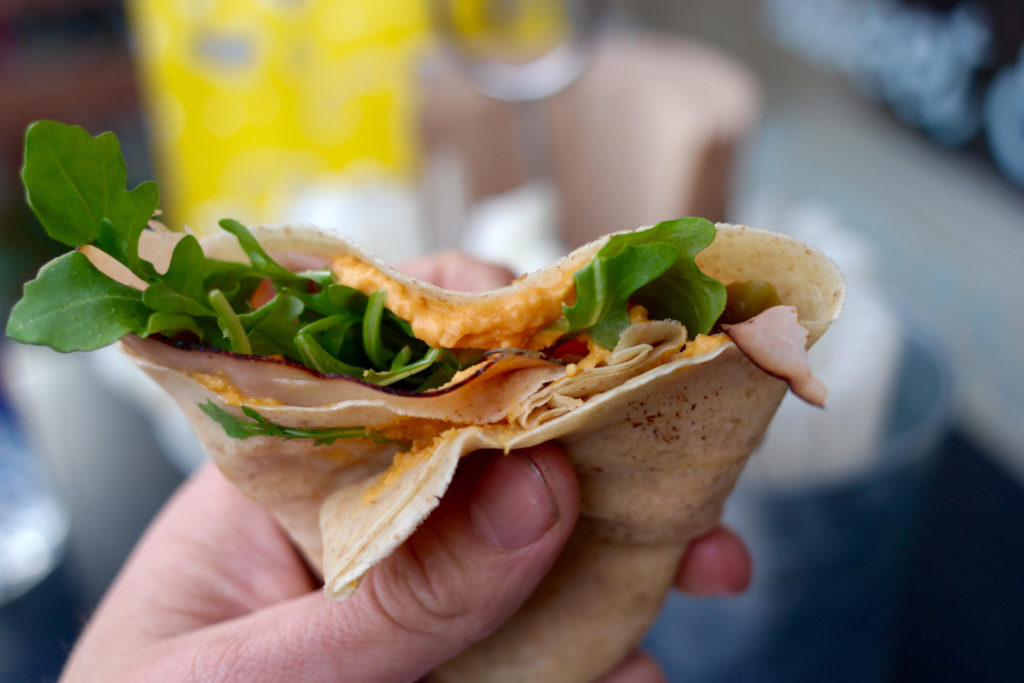 And lastly, we finished our day with some treats from the dessert makers at the Bent Spoon.  On the left is their hot chocolate, crafted with homemade marshmallows.  On the right, since it was St. Patrick's Day, is a minty Shamrock Shake-flavored ice cream made with kale – and if you think that sounds too weird, trust us that this was good.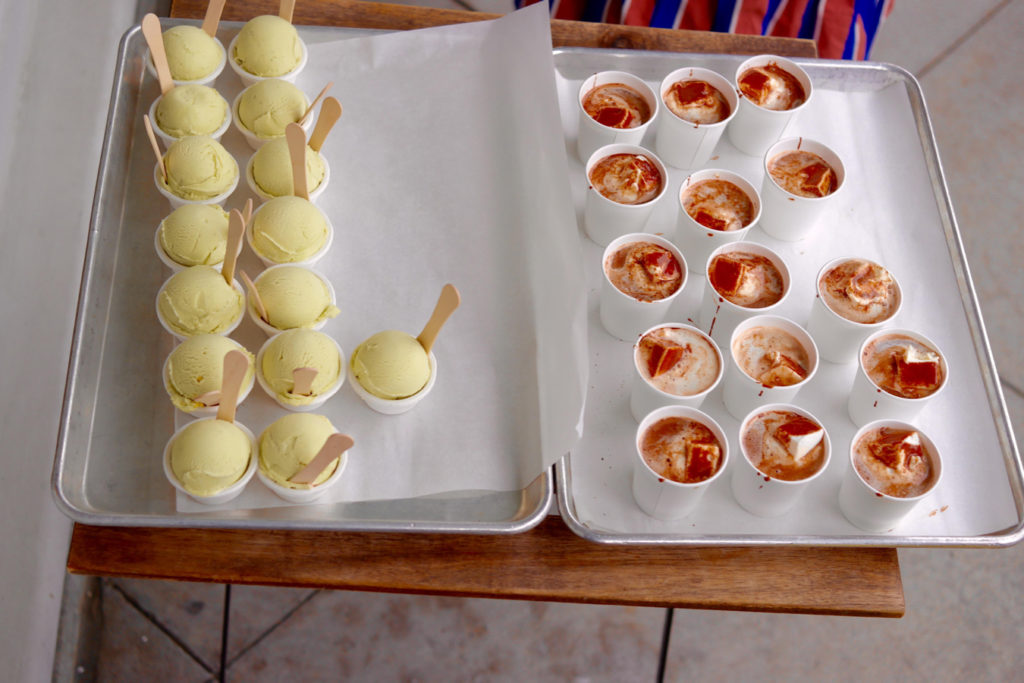 We really enjoyed our food trip to Princeton – we were able to get there on New Jersey Transit trains and we liked going down, exploring the area and Princeton's old historic buildings, and eating our way around town.  If you find yourself in central New Jersey and are up for taking in an Ivy League campus and its surroundings, give some of these places around Princeton a try.  And check back later to see some of the other places in New York and beyond where we've gone to eat delicious food!