We've been spending some of our Saturdays lately getting out of the city and exploring.  Like many New Yorkers, we don't have cars, but luckily there are plenty of places you can get to on the Metro-North train, whose Hudson line makes several stops in the three counties north of the Bronx.  We'll highlight here two places we went and some of the food we ate on these trips, as well as the cool things we did in each town we visited.  Just we warned, there is some non-vegetarian food featured here.
One area we visited that we really liked was Peekskill, in northern Westchester County.  It takes about an hour to get there from Grand Central, and when we got off the train we were pleasantly surprised to find that the town runs a weekend shuttle to take visitors from the station to local points of interest.  Our shuttle driver brought us to Blue Mountain Reservation, where we wanted to go hiking, and then picked us up when we were done.  Blue Mountain was a fun, short, and easy hike – even taking the longest possible combination of trails, we were done in about an hour and a half – so it's definitely something interesting to do, and the shuttle makes it quick to get there.
But anyway, on to the food:  we ended up eating at Buns-N-Bourbon, which sounds like it might be a strip club but actually is a restaurant that specializes in burgers (the "buns") and bourbon drinks.  They're less than a block from the train station, so even if you go to Peekskill at a time when the shuttle's not running you can easily get to this place.  If you're into bourbon we'd recommend it, because they've got every variety you could possibly think of, including some very, very expensive brands.   While we were there we got probably the most delicious drink either of us has had in a while:  the Twisted Root Beer Float, made with bourbon, bourbon cream, and root beer from Louisiana's famous Abita brewery.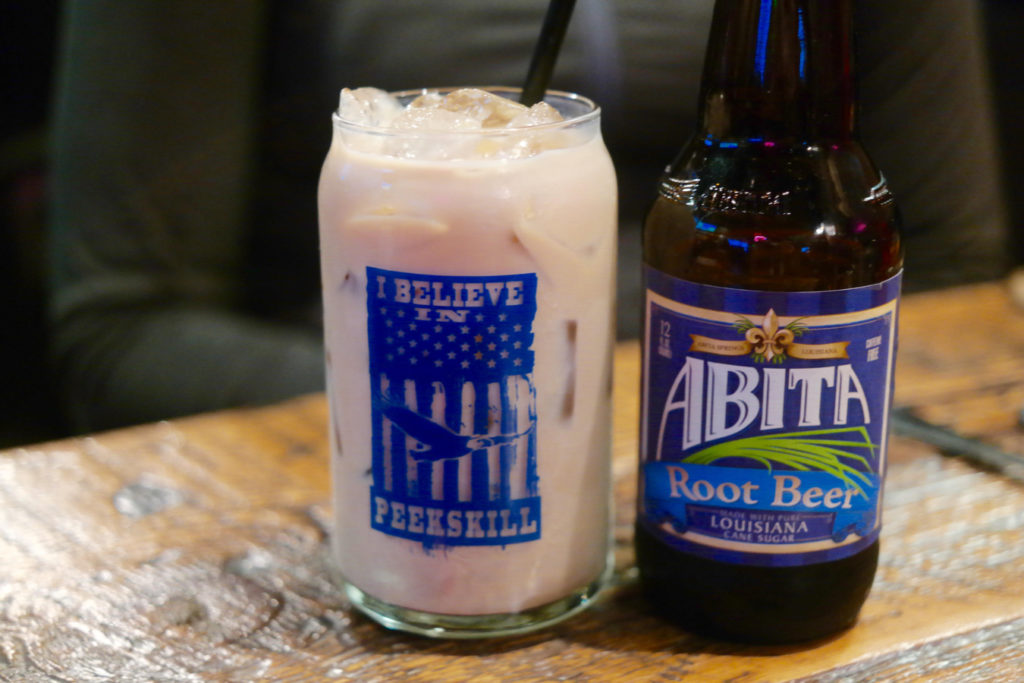 As for the burgers, they're kind enough make one for vegetarians so Miriam got their Vege-Quinoa Burger, which comes topped with guacamole and pico de gallo.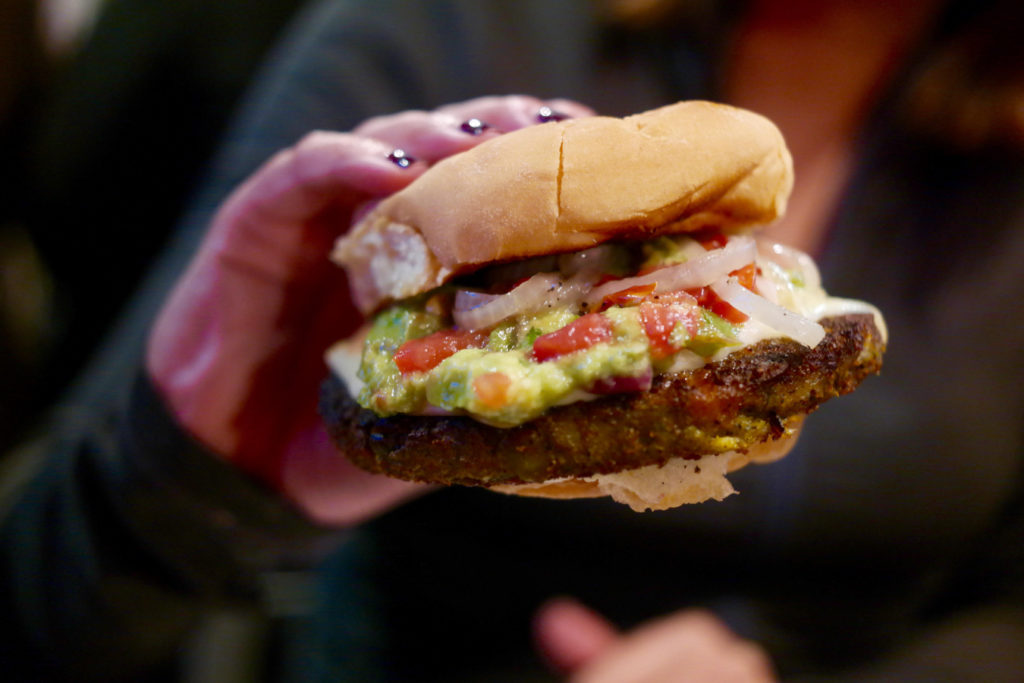 Cyril decided on a double patty B-N-B burger, with goat cheese and pico de gallo added on top.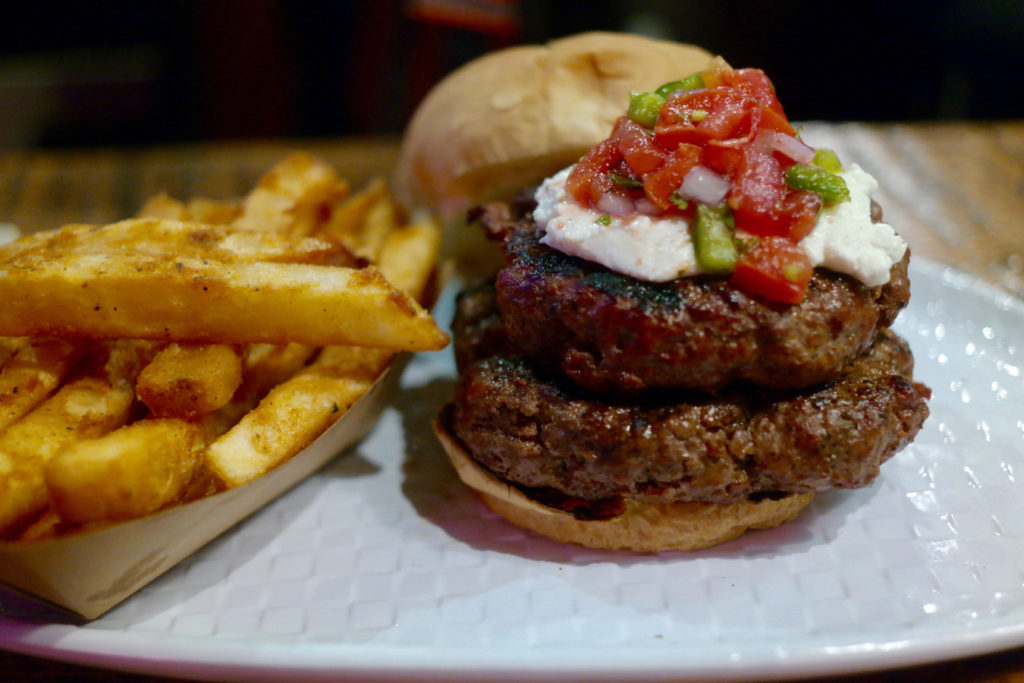 Around the corner from Buns-N-Bourbon is The Hudson Creamery, a cute little ice cream shop that serves up some creative concoctions.  Miriam went with the Cookie Monster sundae, which is made with a scoop of cookie dough ice cream, a scoop of cookies and cream ice cream, cookie crumbs, cookie dough pieces, chocolate chips, chocolate sauce, whipped cream, and a chocolate chip cookie perched on top.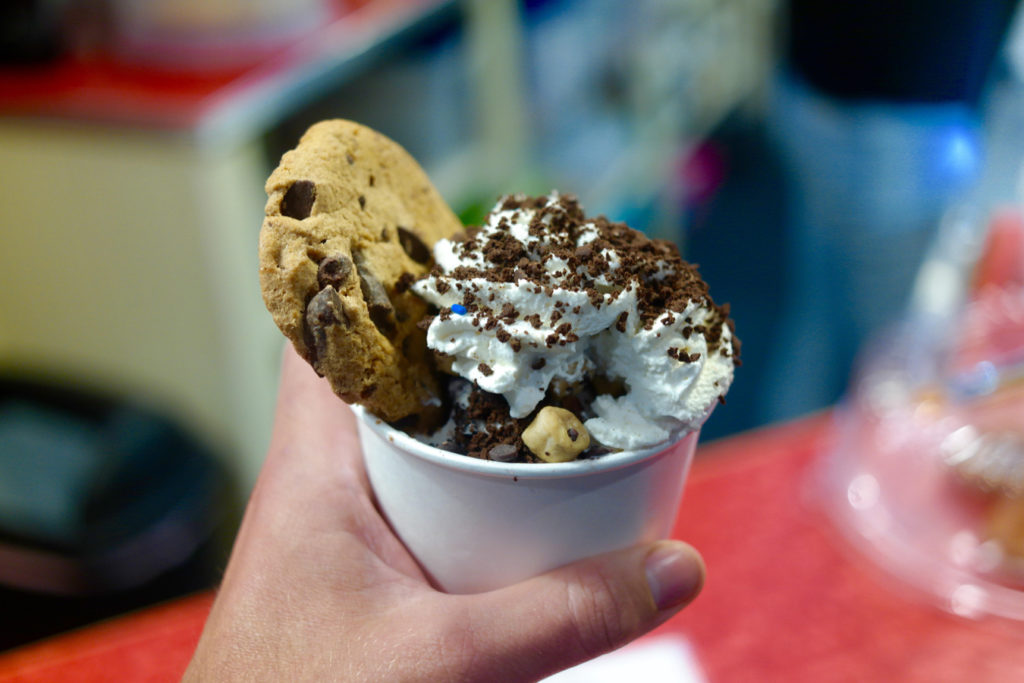 And since it was the fall, Cyril got with this seasonal pumpkin pie sundae, crafted with pumpkin ice cream, crumbled pie crust, caramel sauce, nuts, and whipped cream.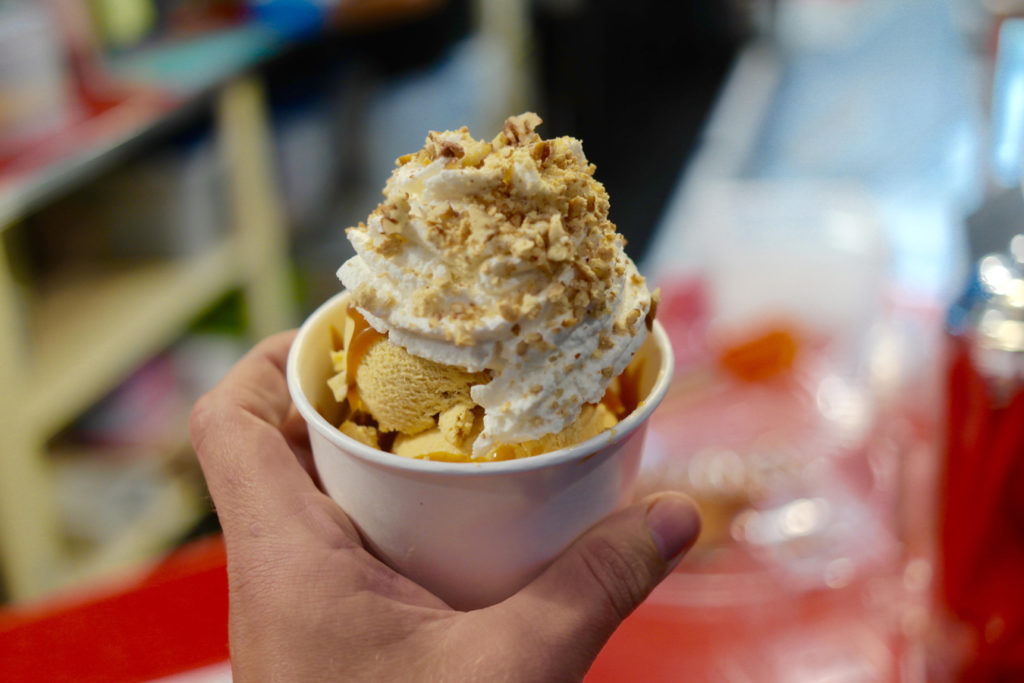 We also got a chance to check out the town of Beacon, which is an hour and a half away from Grand Central in Dutchess County.  We went there to visit Dia:Beacon, a museum that houses large-scale art works.  The Dia Art Foundation was originally founded in Manhattan, but because real estate is at a premium there they couldn't find a building to house the big pieces they hoped to showcase.  So, the foundation bought a building in a more affordable area that was still accessible to people from the city.  Dia:Beacon is just a short walk from the train station, and it's an interesting place to spend an afternoon and see some truly impressive art.
After touring the museum, you can either take a 20-minute walk or a short bike ride (bicycles are allowed on the Metro-North) into the downtown Beacon area.  There's a ton of restaurant options and we decided to check out Max's on Main, which is a pub-type place that serves bar food but also some vegetarian-friendly options.  We started off with an order of pirogies …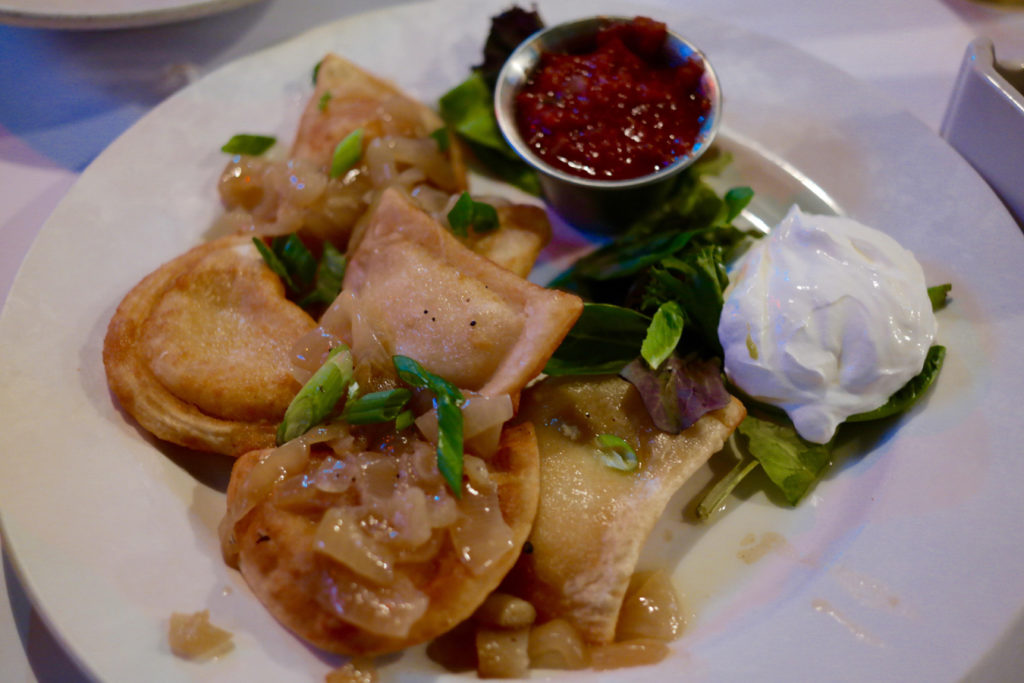 … and a side order of corn fritters, because every restaurant in Beacon seemed to serve them so we thought we might as well try the version on offer here.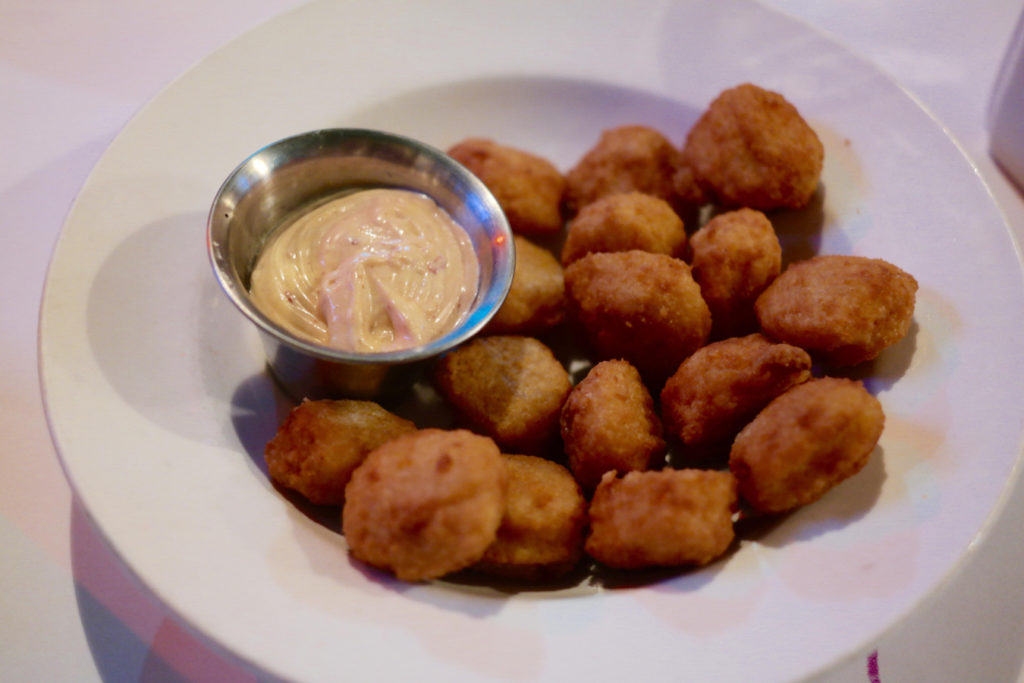 Miriam also had the avocado and cheddar sandwich, which comes on a tasty ciabatta roll.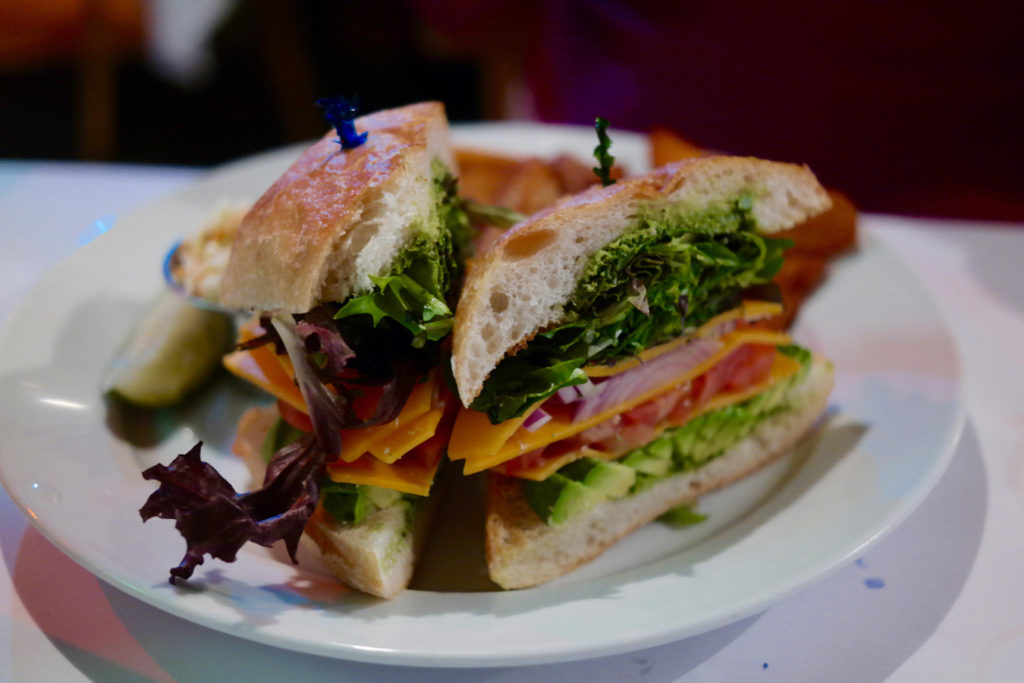 And Cyril went with the fish and chips.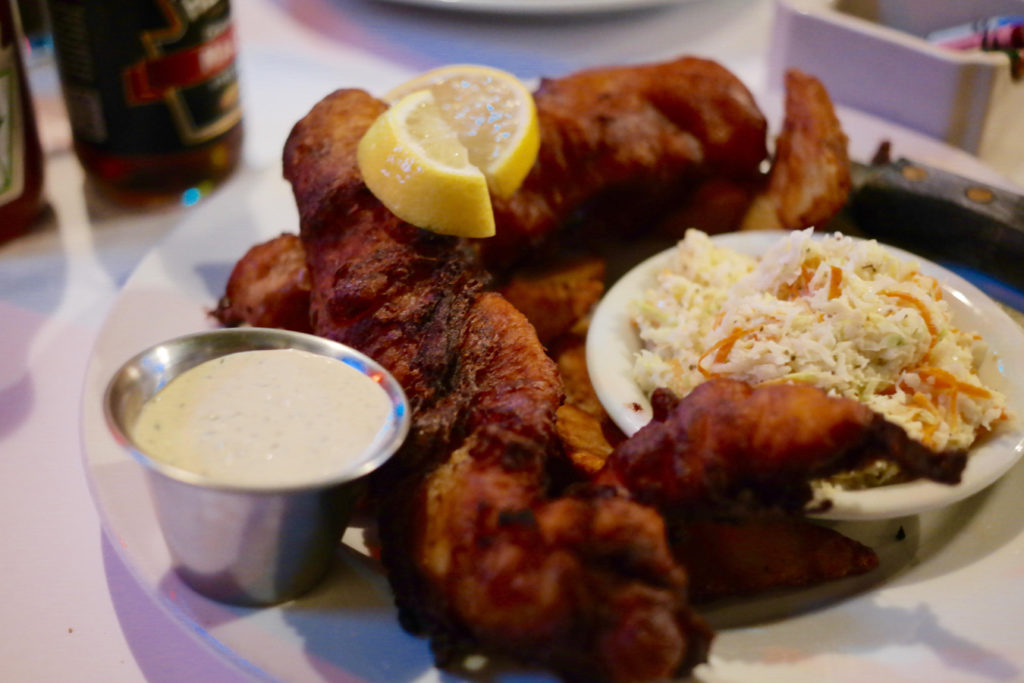 And just down the road is Glazed Over Donuts, which serves up all kinds of different pastries.  What attracted us there, however, is the fact that you can also make your own donut creations – they give you a matrix on a sheet of paper where you can choose what type of donut you want and what glaze, toppings, and drizzle you would like on it.  So here's what we went with:  on the left is a a donut with a peanut butter glaze, chocolate chips, and chocolate drizzle; in the middle is one with a plain glaze topped with pieces of bacon and caramel drizzle; and the one on the right has a peanut butter glaze, crumbled Oreos, and vanilla drizzle.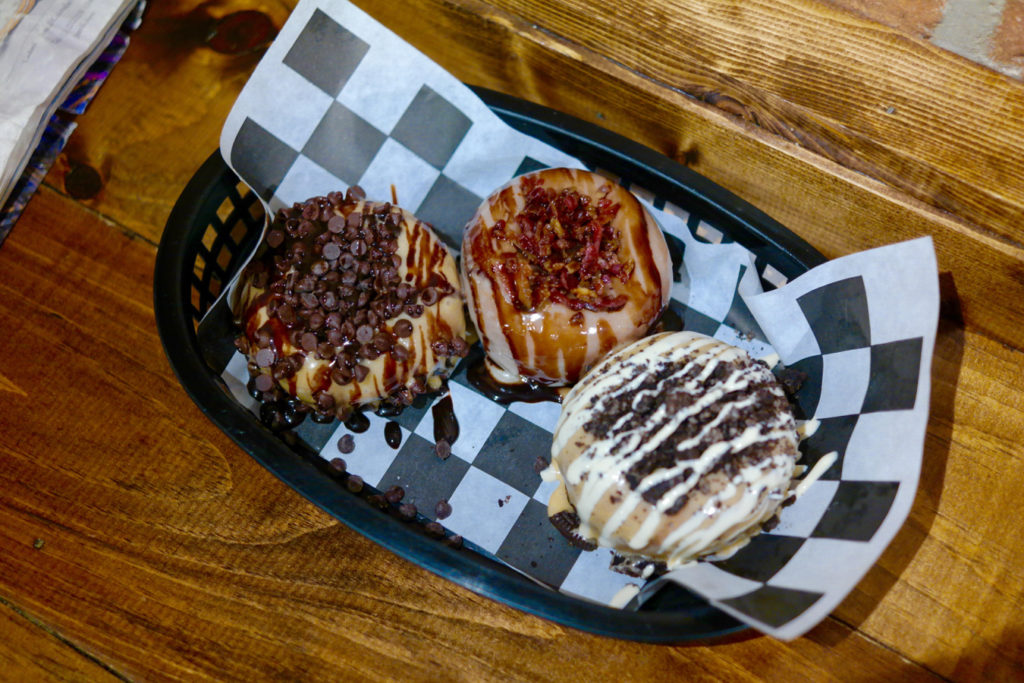 If you ever find yourself wanting to do some interesting day trips from New York, check out Peekskill and Beacon.  And if you're hungry while you're there, give these places a try.  In the next few weeks we'll show you some other places in the Hudson Valley that we also enjoyed, as well as what we ate there.