We've made risotto before, with zucchini, and here's another version based on a recipe from the New York Times.  We really liked this one because, first of all, even though some people call risotto "wet rice" it's actually a really good part of Italian cuisine – who wouldn't love a creamy, cheesy, carb-based dish?  But second, this recipe uses a unique and really easy technique for cooking your spinach.  Try this out for yourself and see how you like it.
To make the risotto, you'll need:
8 ounces of taleggio cheese (we got ours at Stinky Bklyn)
A 9 ounce bag of spinach
Butter
A red onion
A package of celery
Garlic
Arborio rice
White wine
Start by putting all your spinach in a colander lined with a clean dish towel.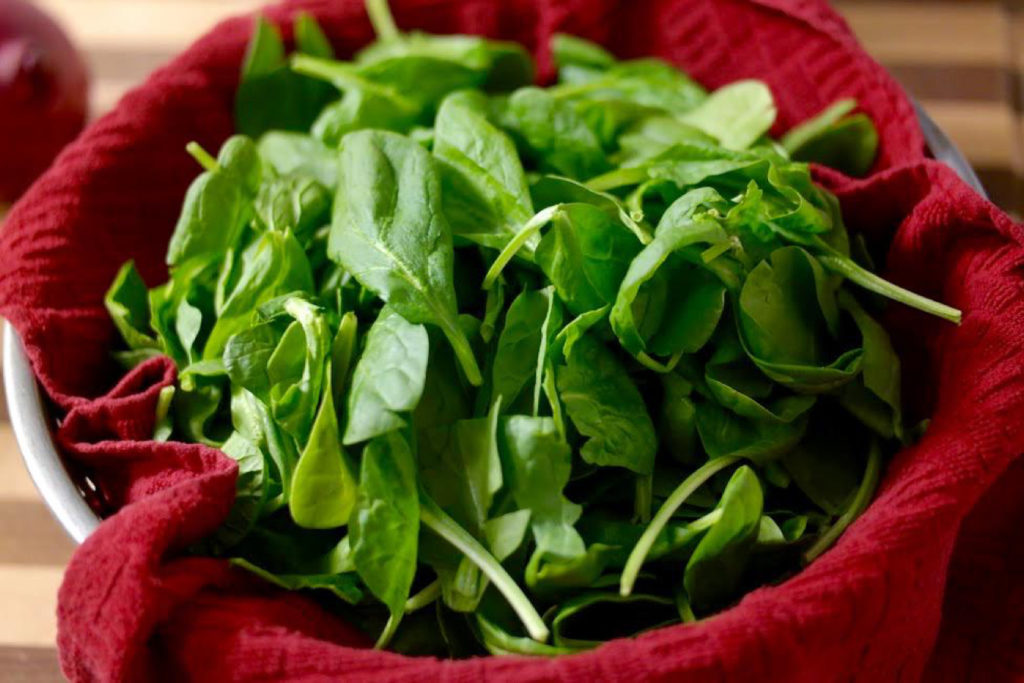 Fill a tea kettle about halfway with water and set it to boil, then pour all the water over the spinach.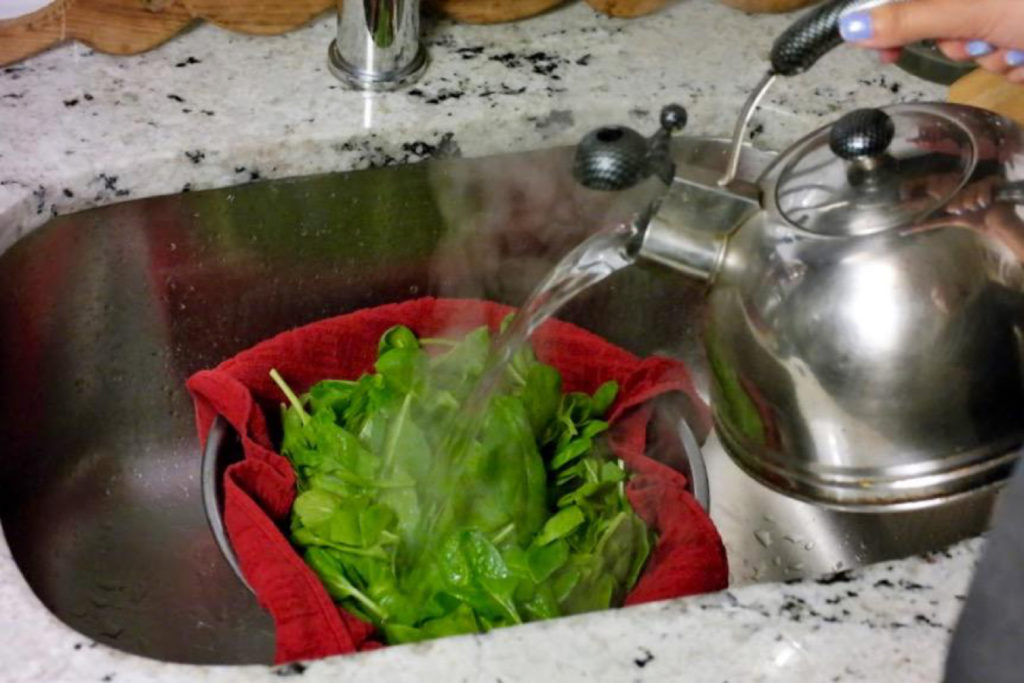 This should wilt the spinach: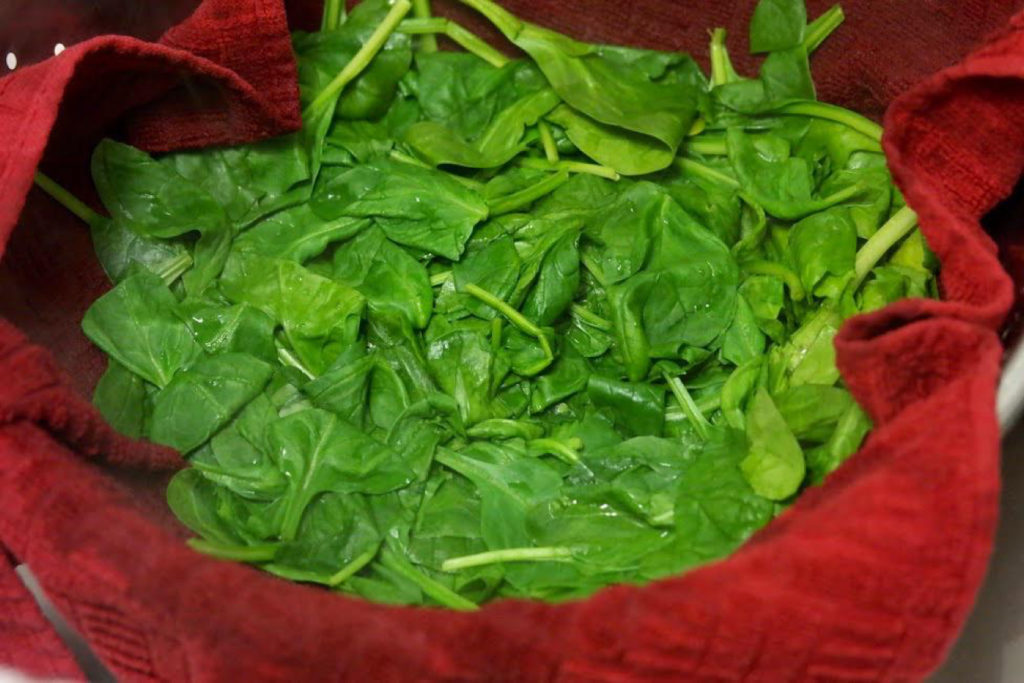 When it cools off a little bit, ball up the towel and squeeze all the water out …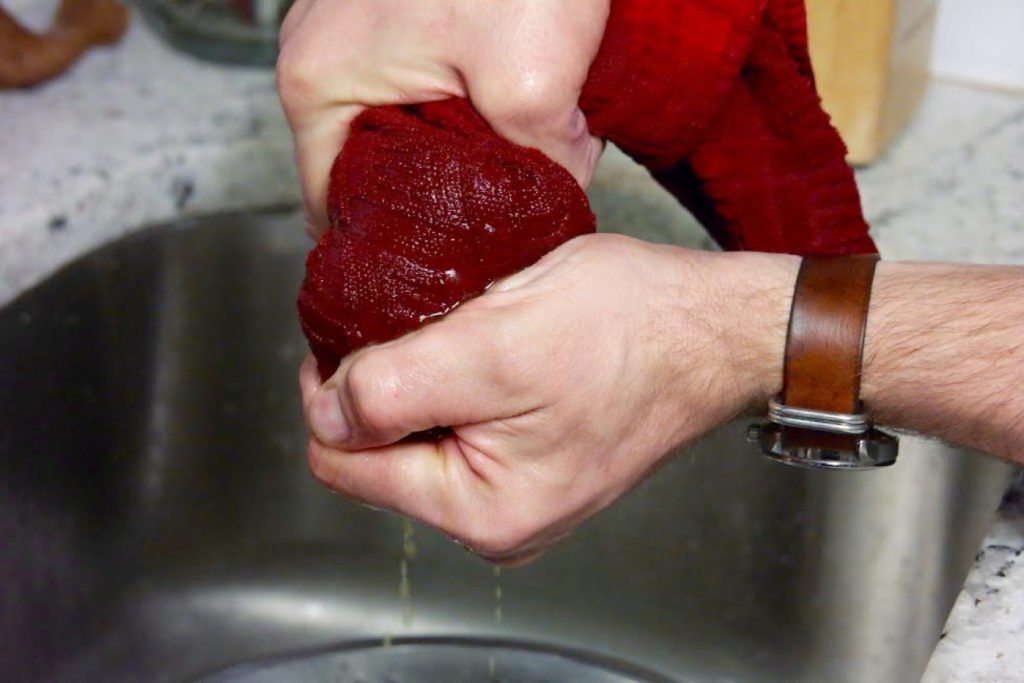 … then put the towel back into the colander and set the spinach aside to drain out any extra water.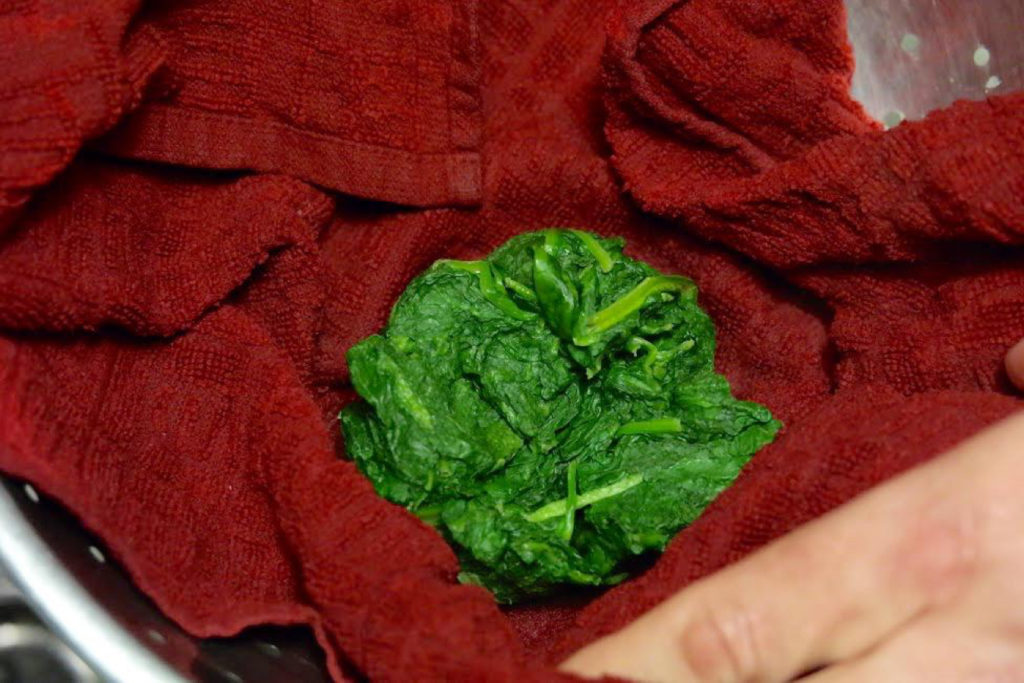 Now finely dice up half your onion and one whole bunch of celery.  Heat 5 tablespoons of butter in a very large pan over medium heat, and when it's melted place in the celery, onion, and 2 grated garlic cloves.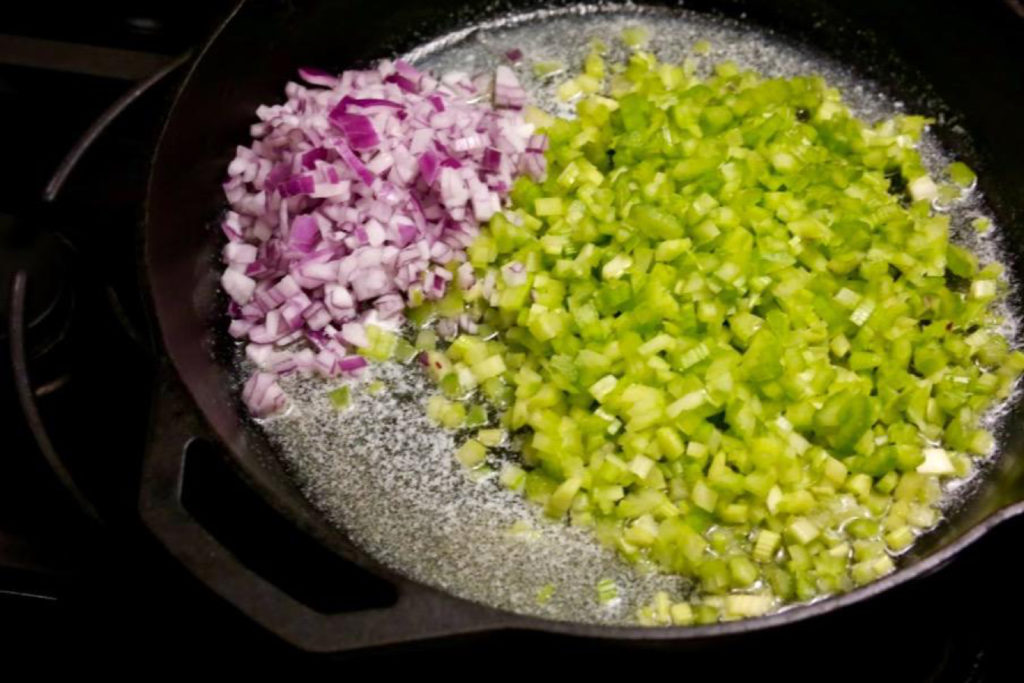 Cook these vegetables for about 7 minutes, until they're softened, then add in 1 1/2 cups of Arborio rice.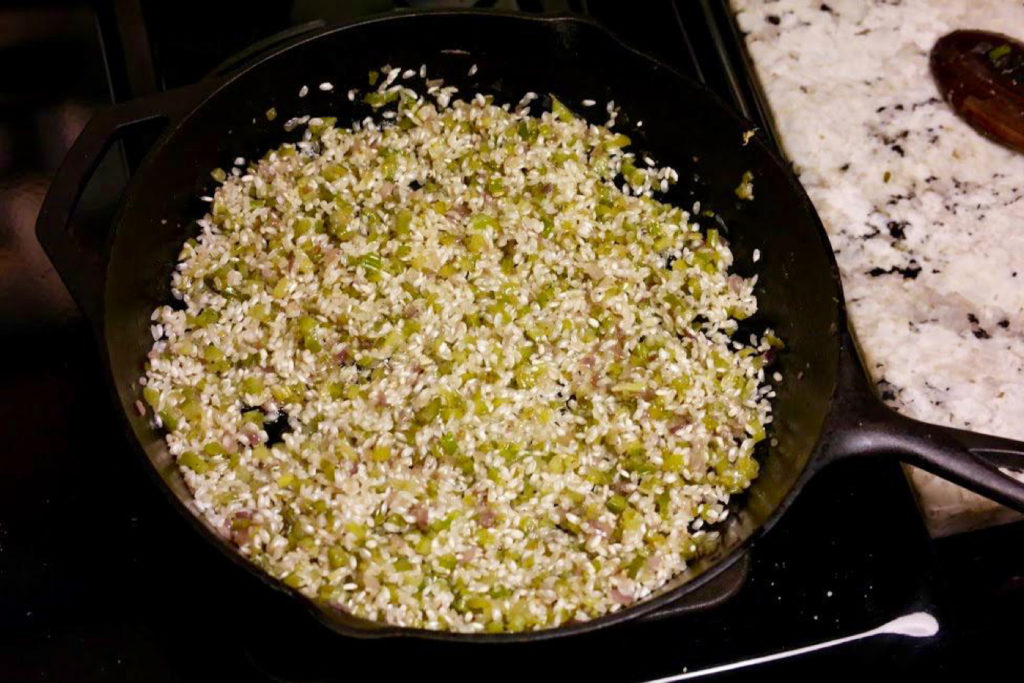 Toast the rice for 5 minutes, then mix in 3/4 cup of wine and stir it around until it has evaporated.  Dissolve 4 Massel 7's cubes in 3 1/2 cups of boiling water, then pour in this stock a half cup at a time until it has all been transferred to the pan with the rice and veggies.  Cook everything, stirring often, for 15-20 minutes until the rice is fluffy and the liquids are all absorbed.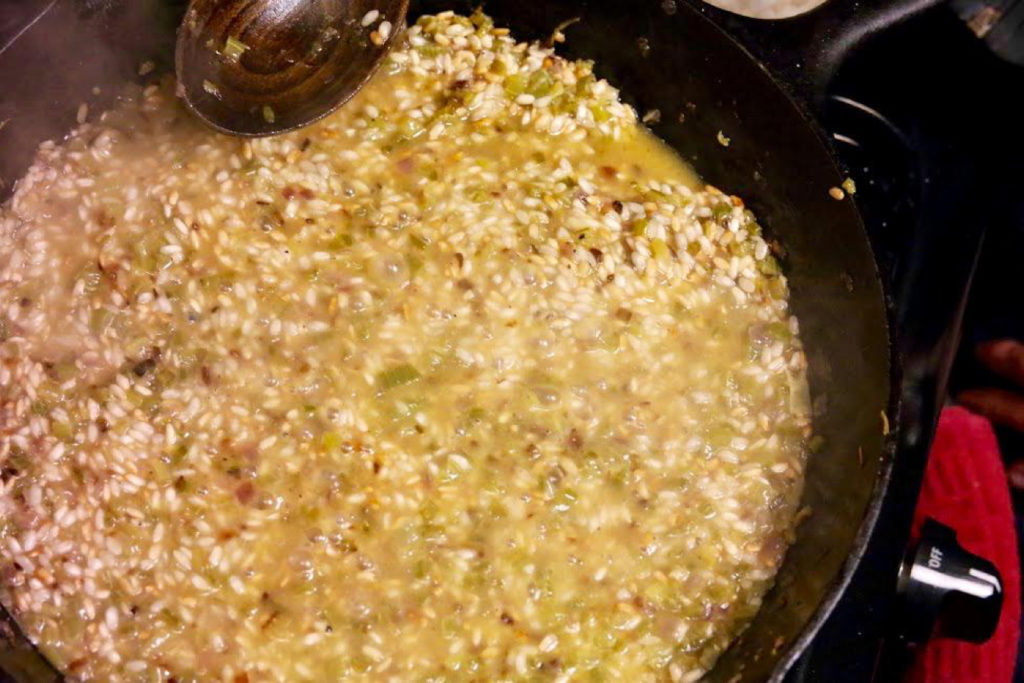 Meanwhile, take your spinach and place it in a food processor along with another tablespoon of butter.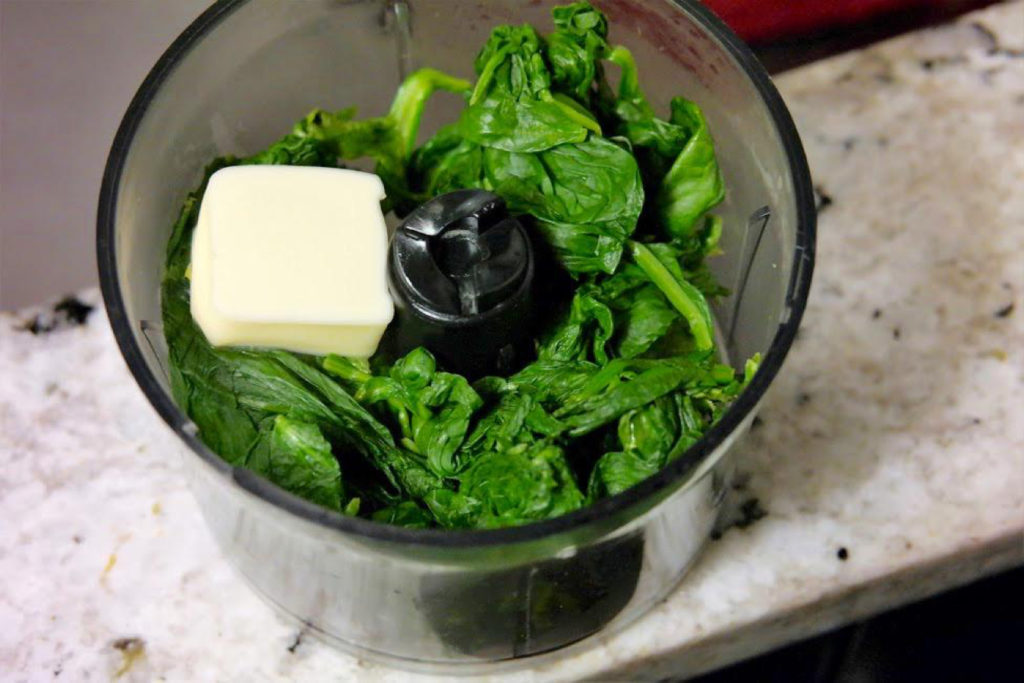 Then puree the spinach and butter together.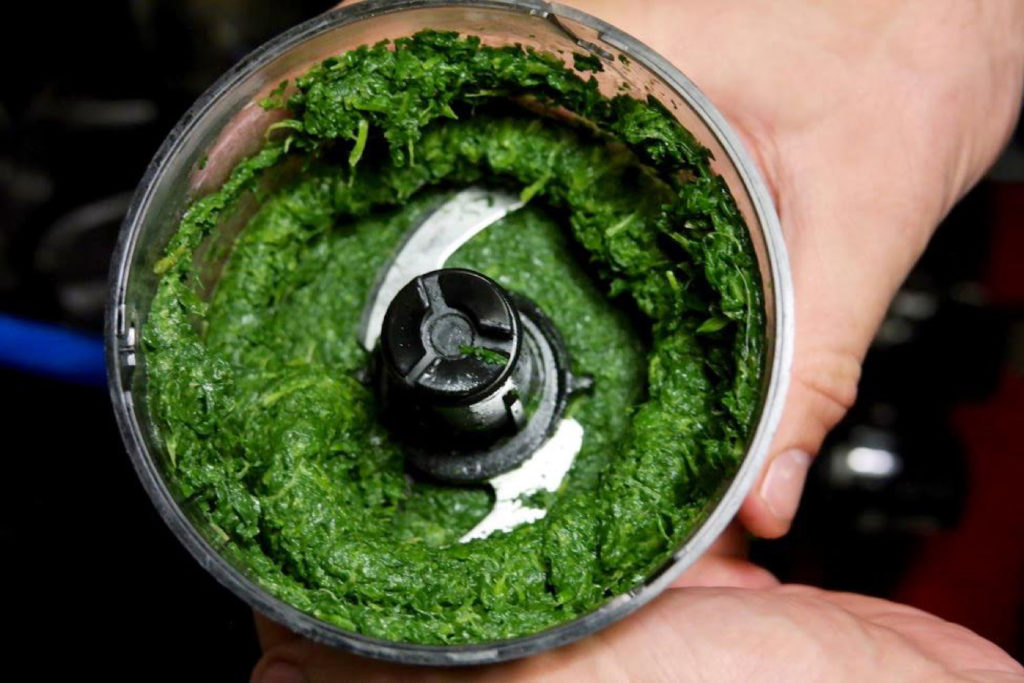 Also, cut your cheese into small cubes.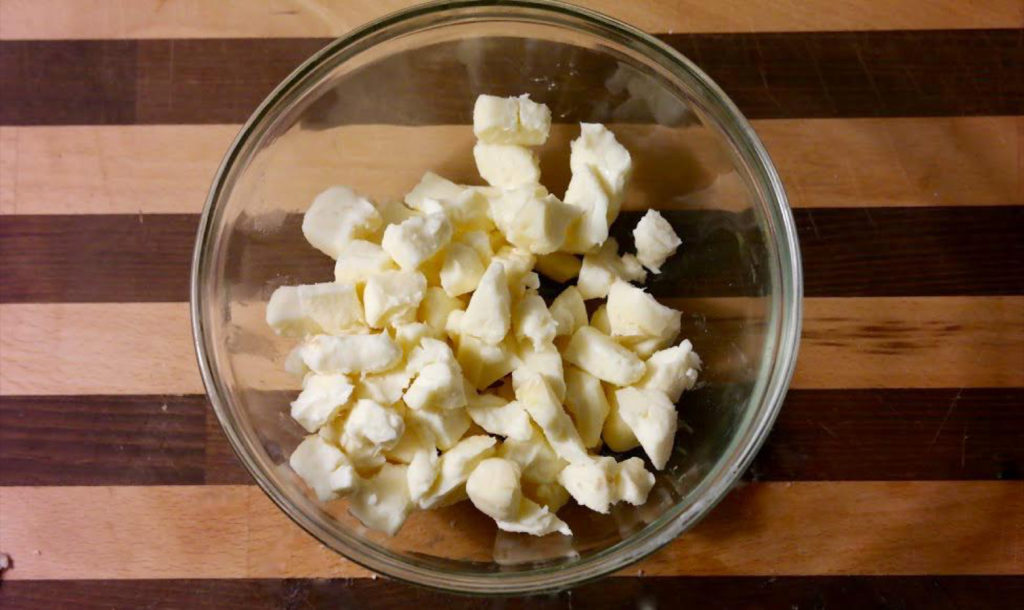 When your risotto is fully cooked, it should look like this: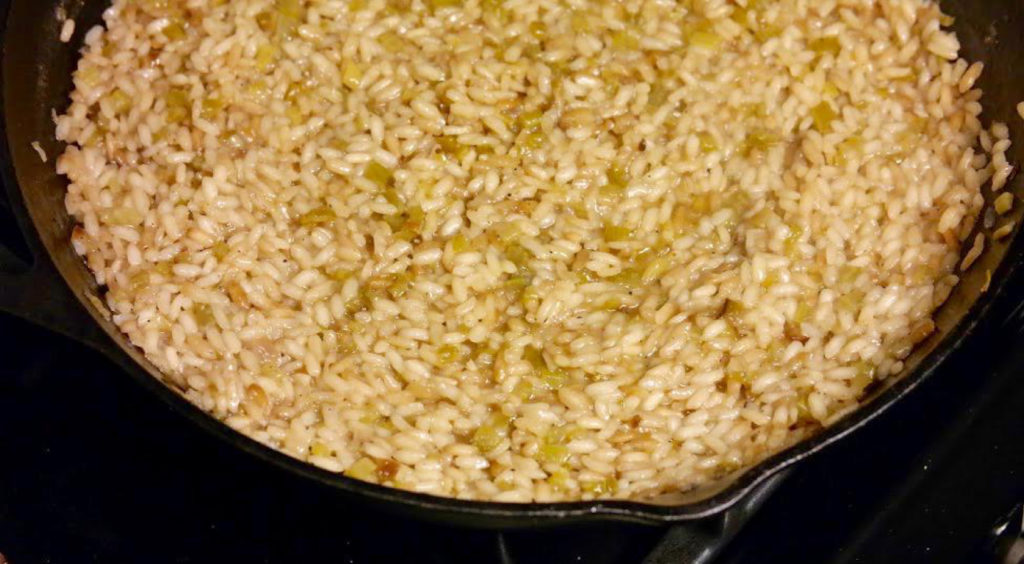 Stir in the spinach …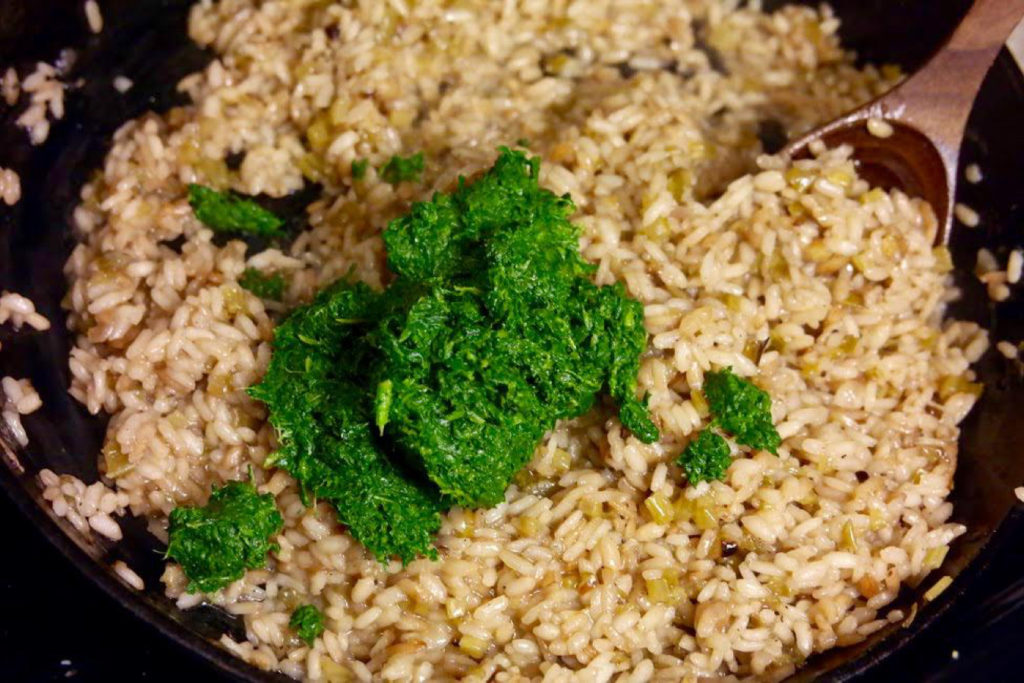 … then the cheese.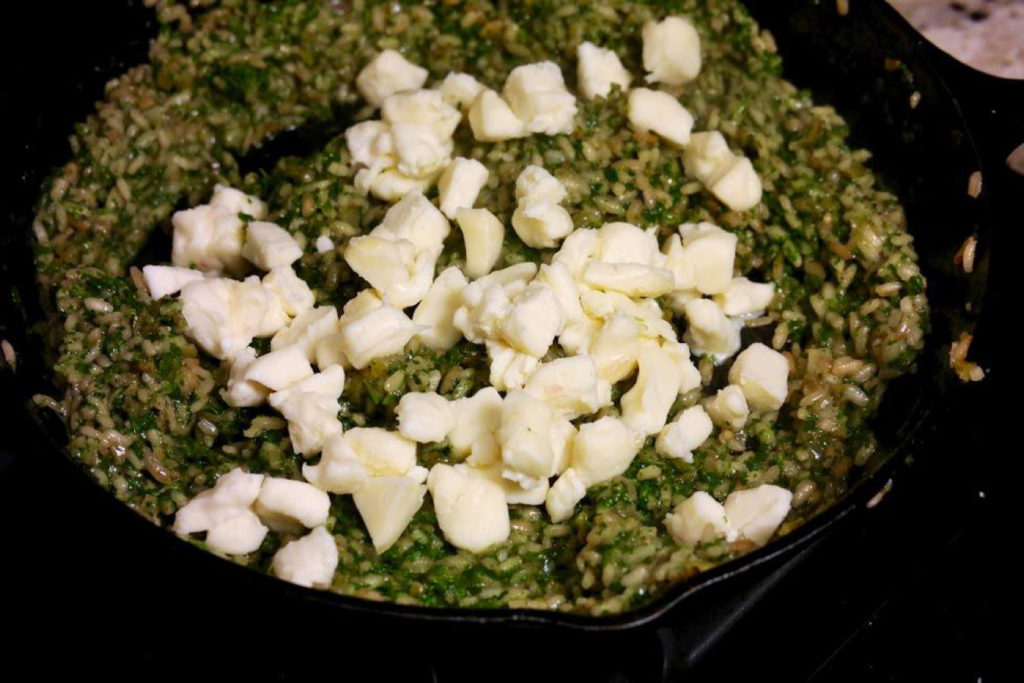 Once everything is mixed together, your risotto is done!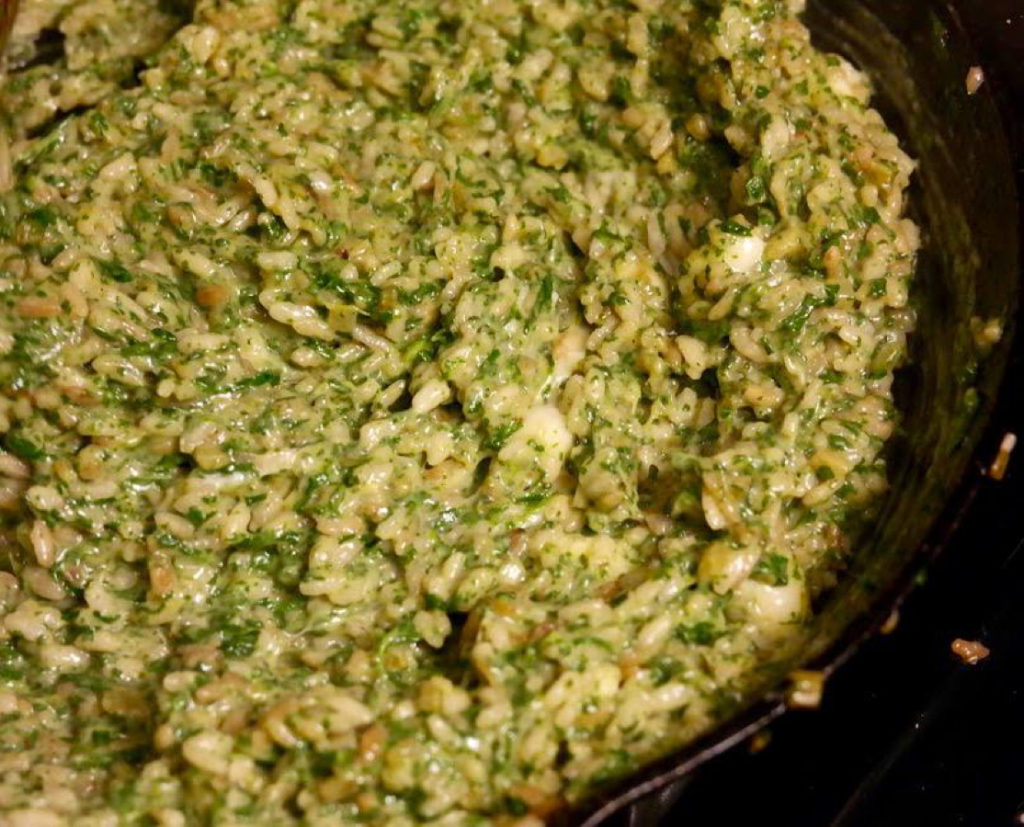 And you can serve it up nicely.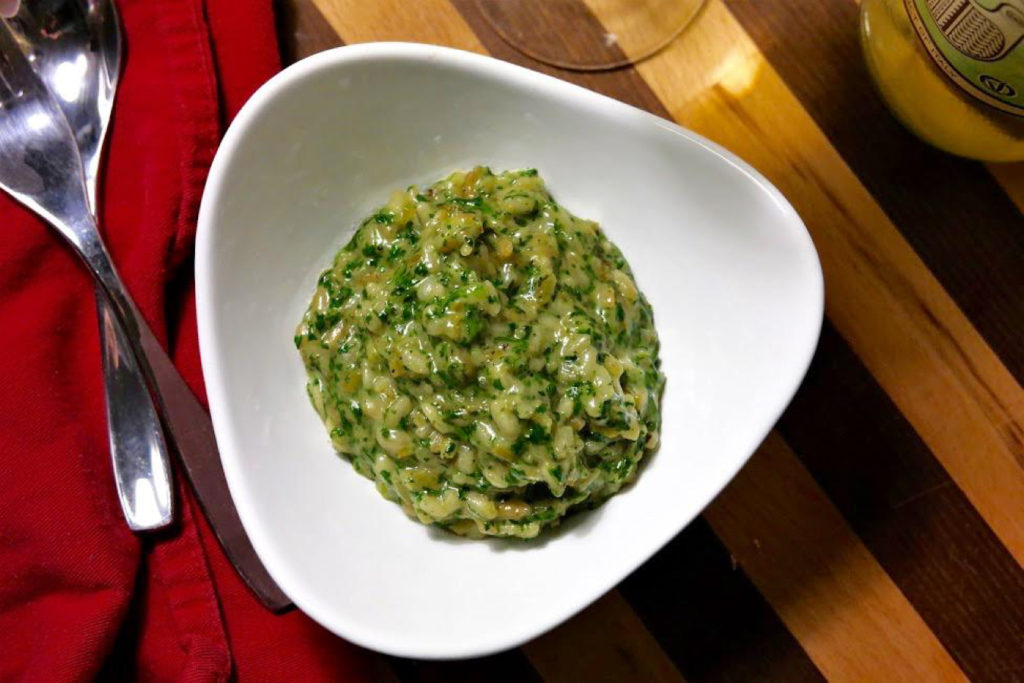 We loved this new technique for wilting the spinach:  it's much easier and quicker than pushing spinach leaves around in a pan until they cook down.  That makes this risotto a little simpler to prepare, but the spinach flavor is still fully there – and combined with the cheese, plus the rice cooked in both stock and wine and flavored with onions and celery, this makes for a really tasty version of risotto.  And it's super colorful too!  If you're on the fence about risotto, trust us that this is not just wet rice, but a veggie-packed dish that's creamy and delicious.