We recently got a chance to visit two very different places serving food from two distinct countries, but what both these cuisines had in common was that they were served tapas-style, with dishes meant to be shared.  We'll highlight what we had at both of these spots, but be warned that there is one meat dish featured here.
We first decided to check out Boqueria, which has five locations across New York and DC (we were at the one in Downtown Brooklyn) that serve up the food of Spain.  This is tapas in the traditional sense, and we had a lot of Spanish classics.  For example, here is the tortilla Española, made from eggs and potatoes, with some nice crusty bread on the side.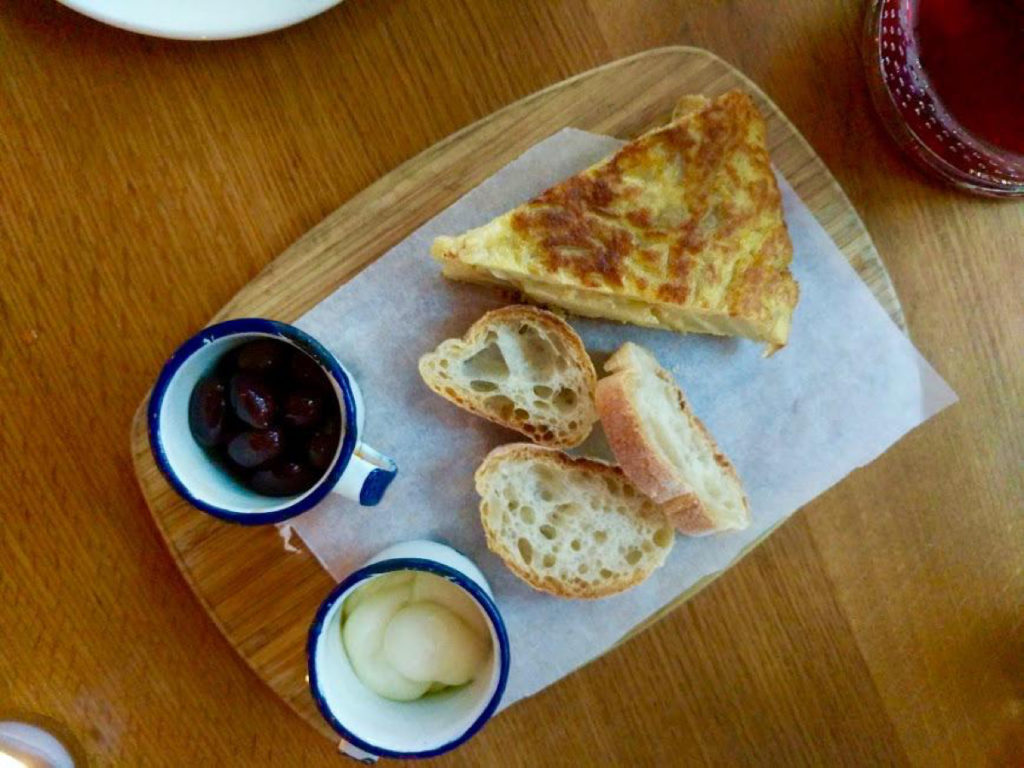 We also got some patatas bravas:  potatoes served in a spicy sauce with garlic aioli on top.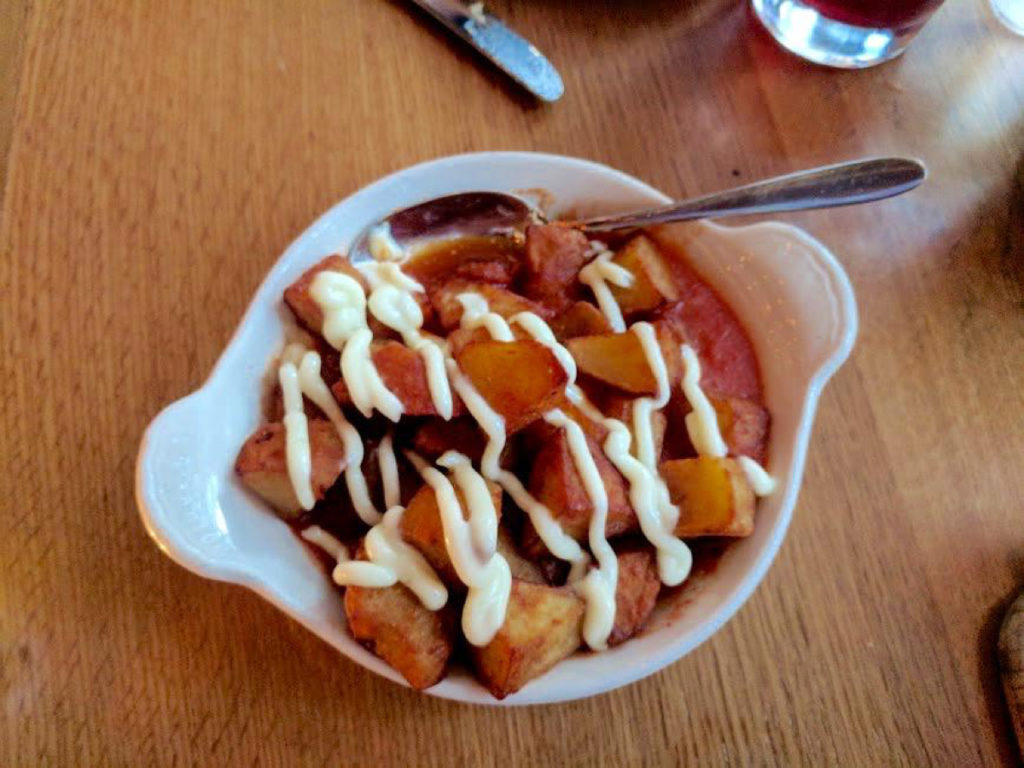 We split three more veggie dishes:  the espinaca a la Catalana, made with wilted spinach, pine nuts, raisins, and garbanzo beans …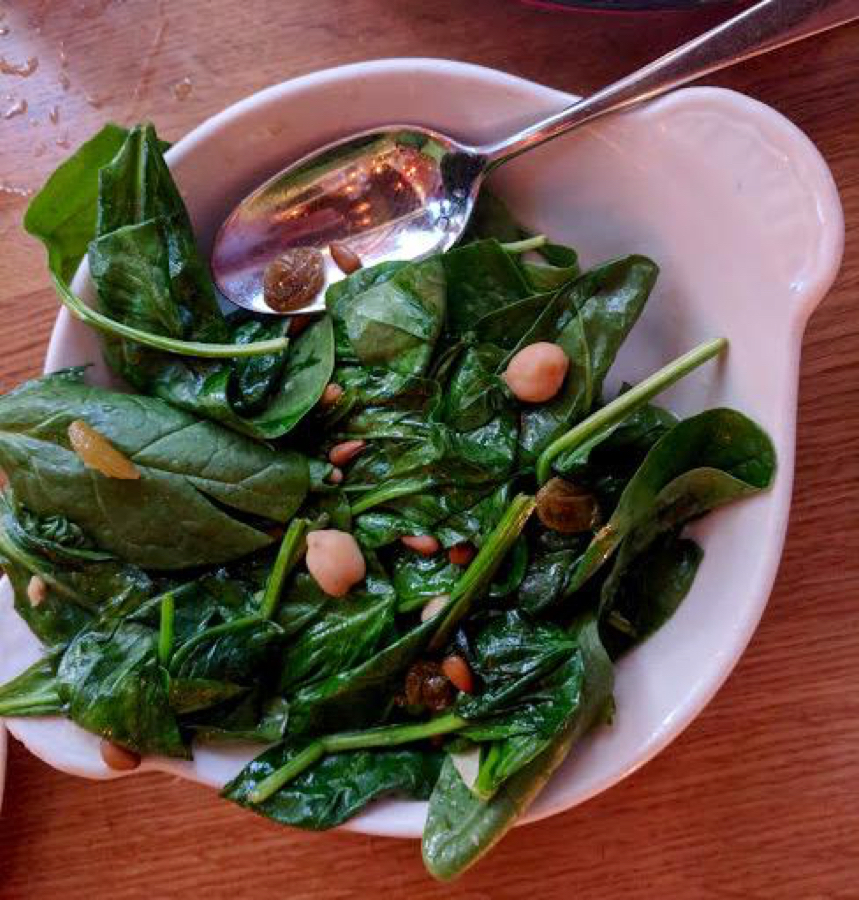 … the coca de setas, a flatbread topped with cheese, mushrooms, arugula, and pine nuts …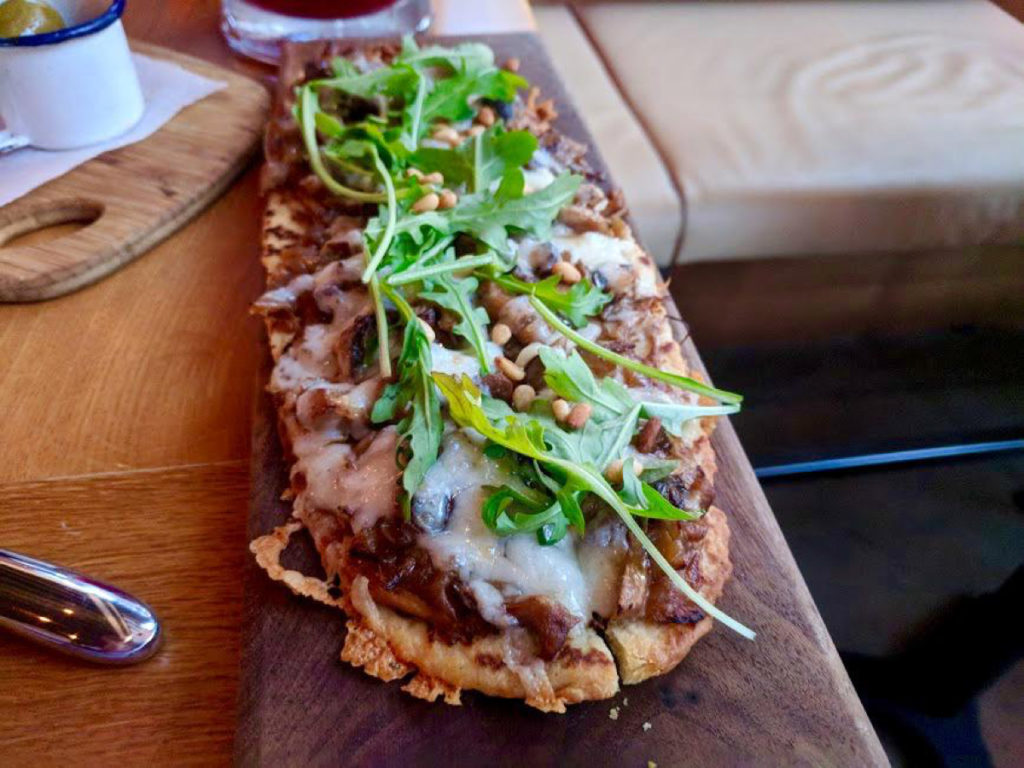 … and the pan con tomate, a grilled bread with a light layer of tomato on top.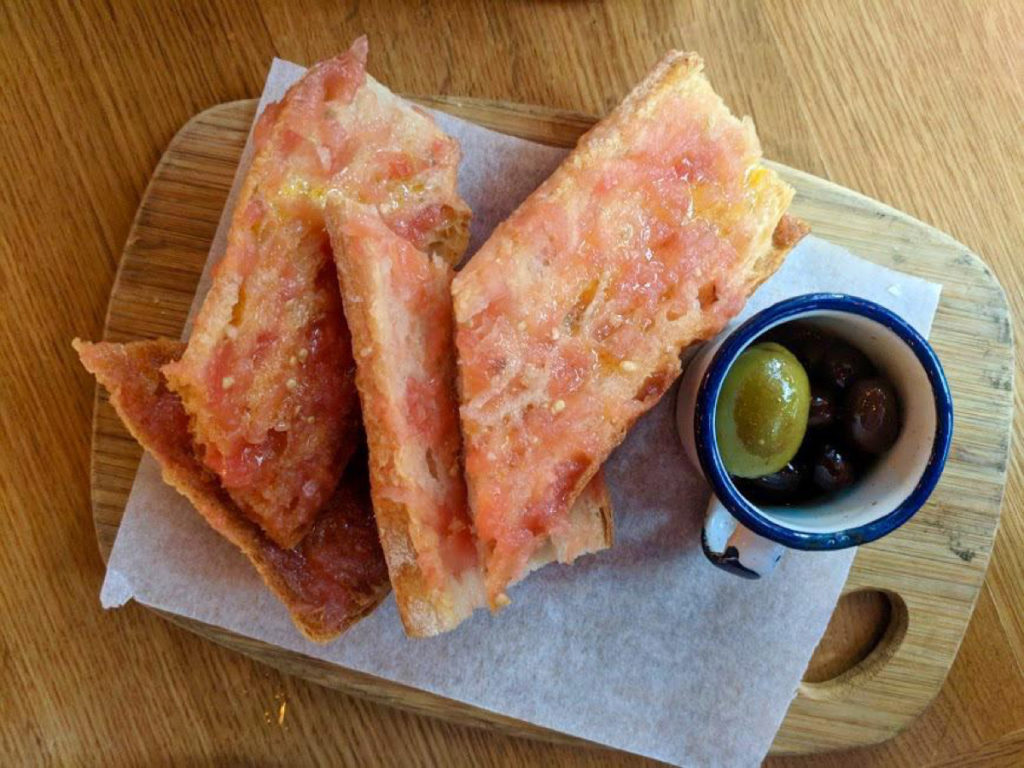 Cyril also treated himself to the calamari, made with beans, artichoke, squid ink, and chiles.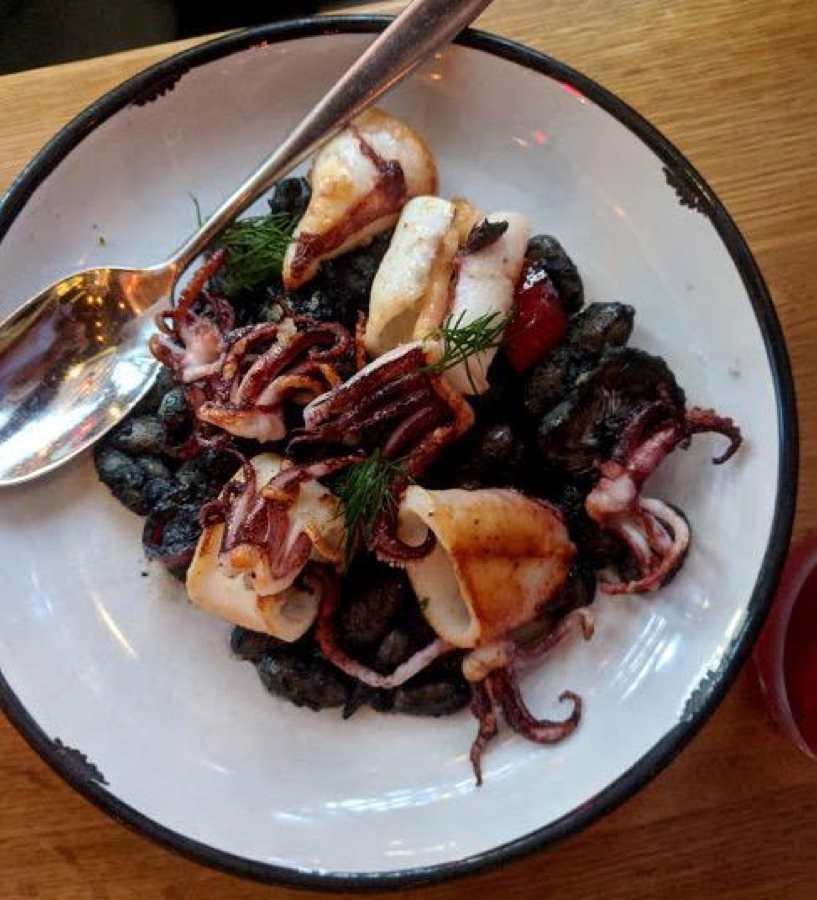 Then for dessert we decided to go all out and get the churro sundae, which is crafted from vanilla ice cream, chocolate sauce, rainbow sprinkles, four churros, and a sparkler stuck into the whole thing.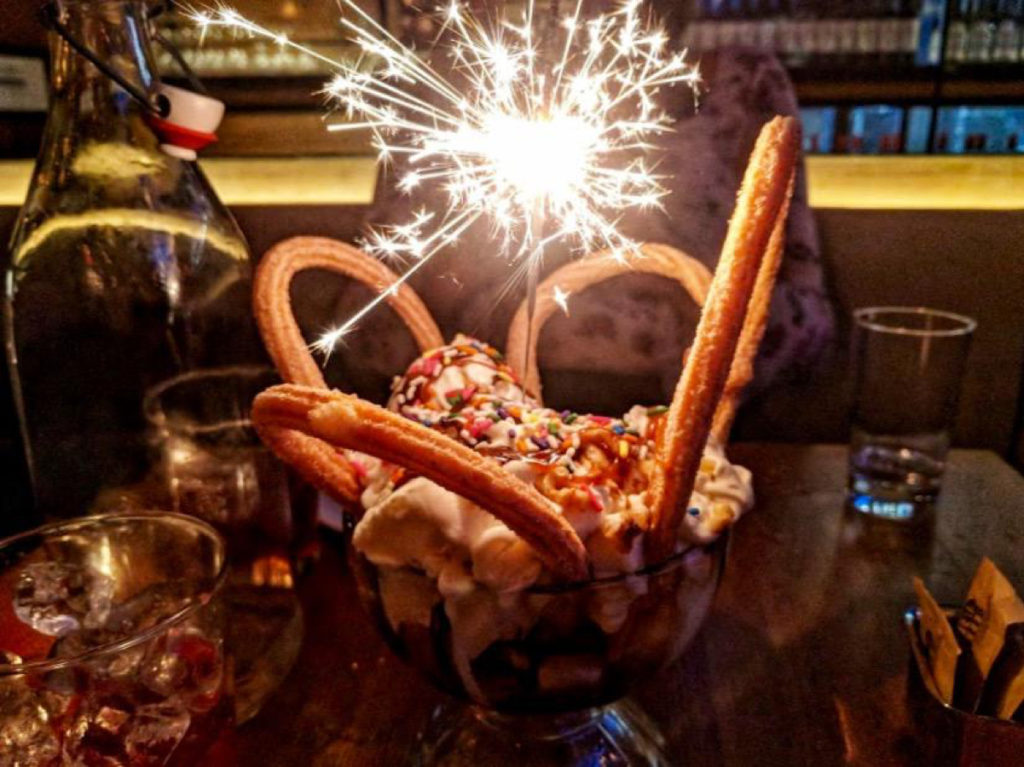 The other restaurant we got to check out was Hangawi, an all-vegetarian Korean spot on a block of Midtown Manhattan that has a lot of Korean restaurants and shops.  Hangawi is an interesting space – you are asked to take off your shoes when entering, and you sit on cushions at your table – and it also serves up dishes meant to be shared, so it's kind of like Korean tapas.
Anyway, we started our meal there with some kimchi pancakes.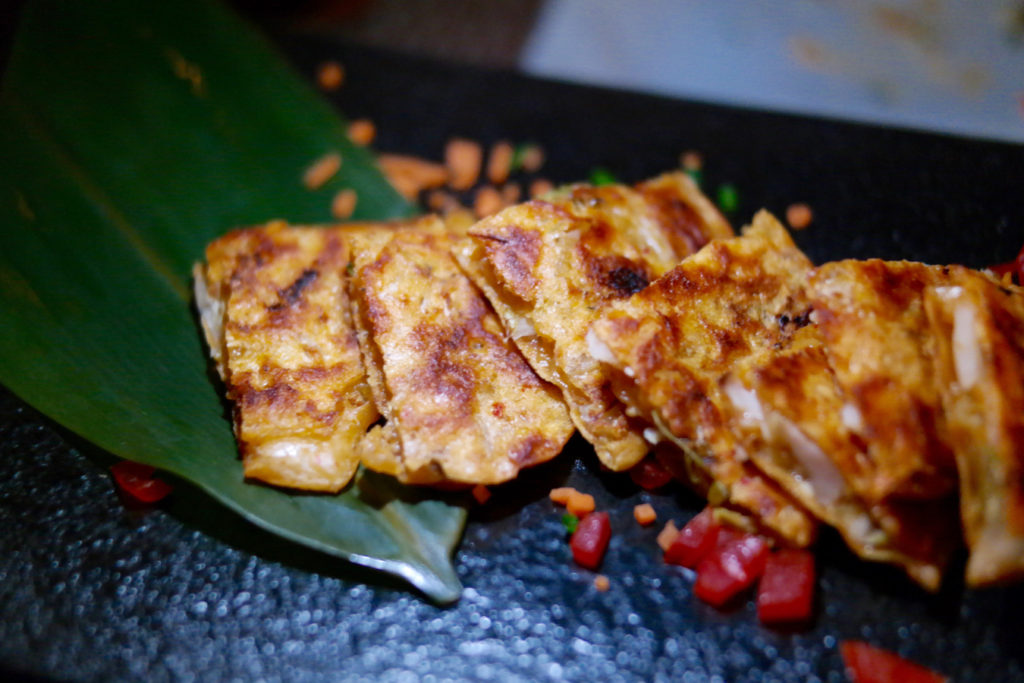 And also an order of fried vegetable dumplings.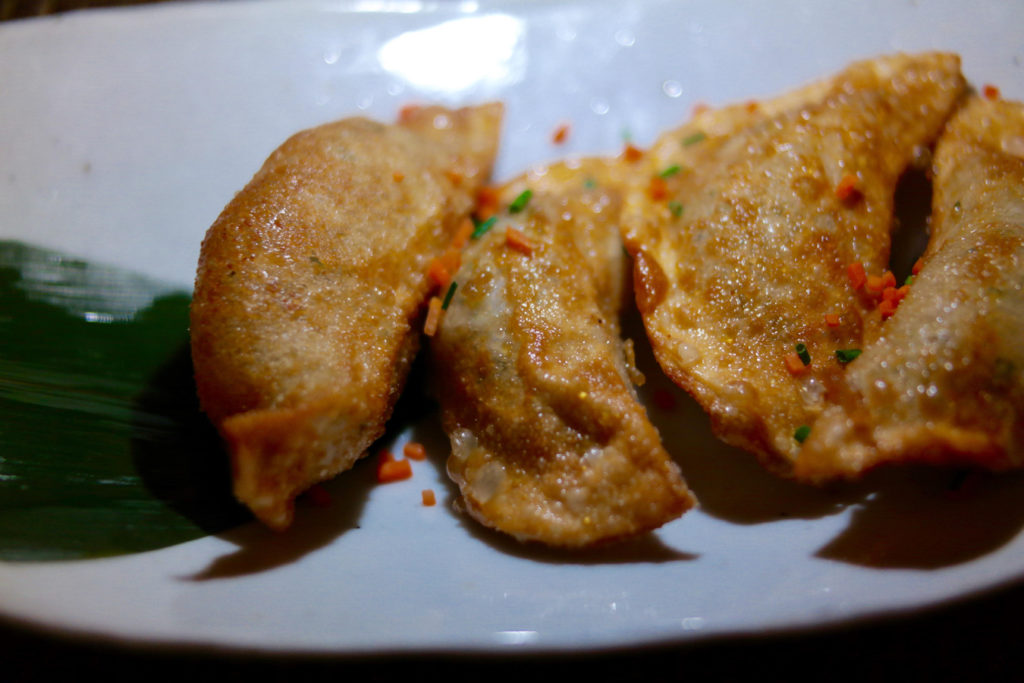 Then we split an order of the spicy rice cakes, which taste a lot like gnocchi and come served with a variety of vegetables …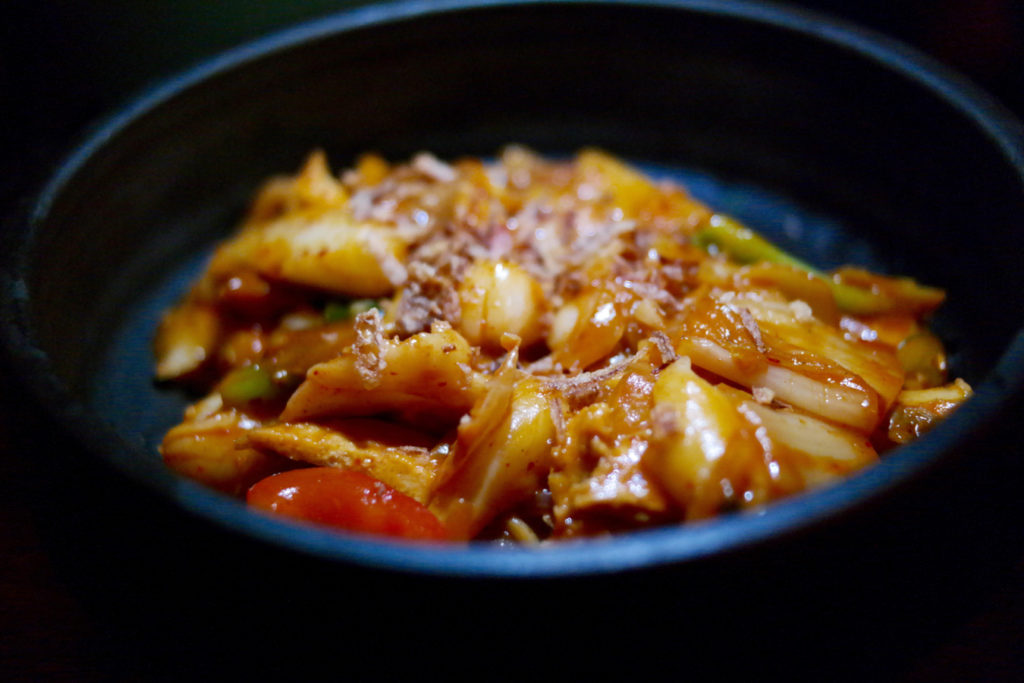 … and an order of the chili mushrooms, with a spicy sauce on top.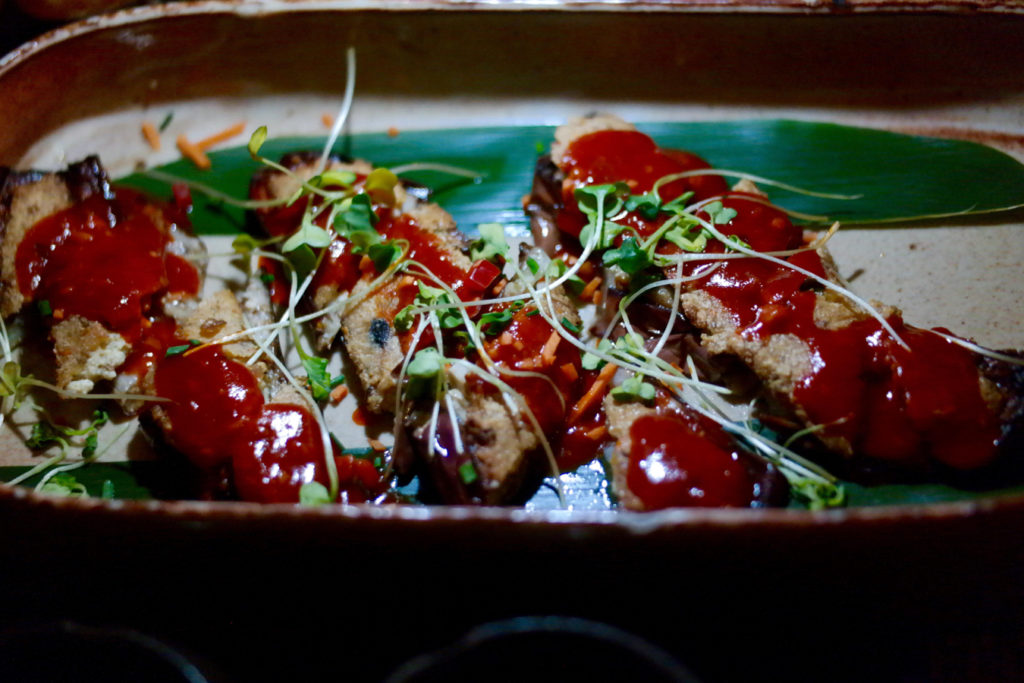 And then we ended our meal with the red beans and ice cream, made with chocolate and vanilla soy ice cream topped with walnuts, dried dates, and sugared red beans.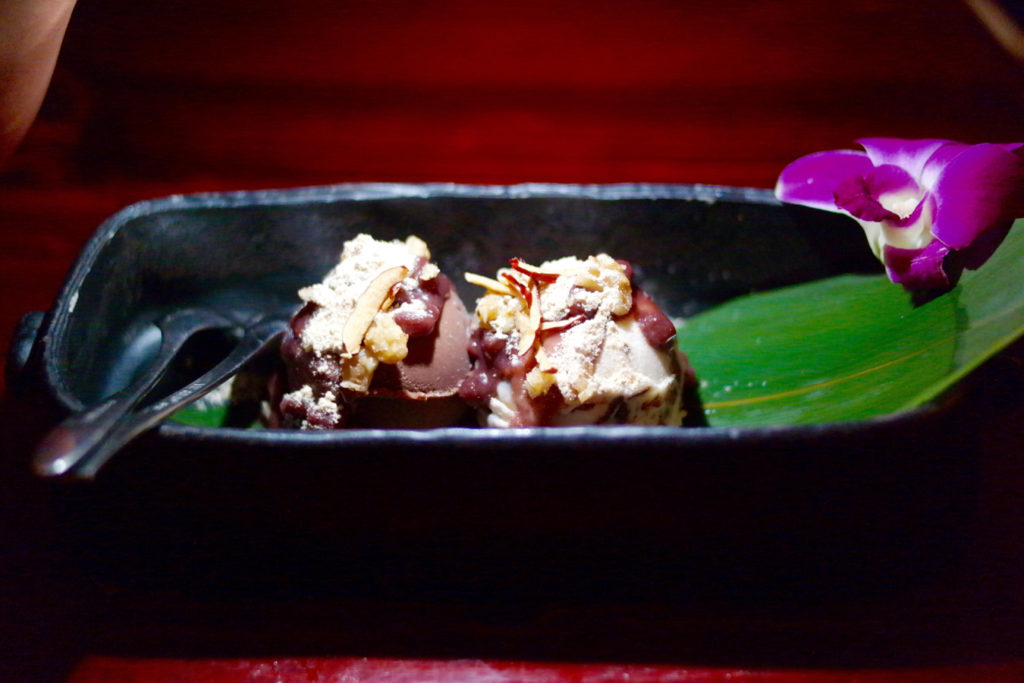 We really enjoyed both of these places and the different experiences they offered:  Boqueria is a popular, lively Spanish place, while Hangawi is a much more quiet and contemplative space.  But we found that both restaurants had a lot of vegetarian options and were built for sharing dishes.  We'd recommend either one, depending on what type of food you're interested in trying.  And be sure to check back for some more recommendations soon!