You can think of a frittata as an Italian version of a quiche, although there are some differences:  frittatas are made in a skillet, instead of a baking dish, and there's no crust.  We were inspired to make this particular frittata from a recipe in Bon Appétit, although we altered it to make it vegetarian and used our own cooking method to get it just right.  Our frittata makes a great dish in the morning or for brunch because it's packed full of eggs and other breakfast ingredients, with some veggies added to make it a little bit healthy.  It comes out light yet hearty at the same time and it's pretty easy to make, so this frittata is something you can whip up and try any old day.
To make it, you'll need:
Start by letting your bacon thaw on the countertop for 10 minutes, then take half the strips and cut them into pieces.  Cook them in a large cast iron skillet with about a tablespoon of olive oil for about 5 minutes, until they just barely begin to crisp up.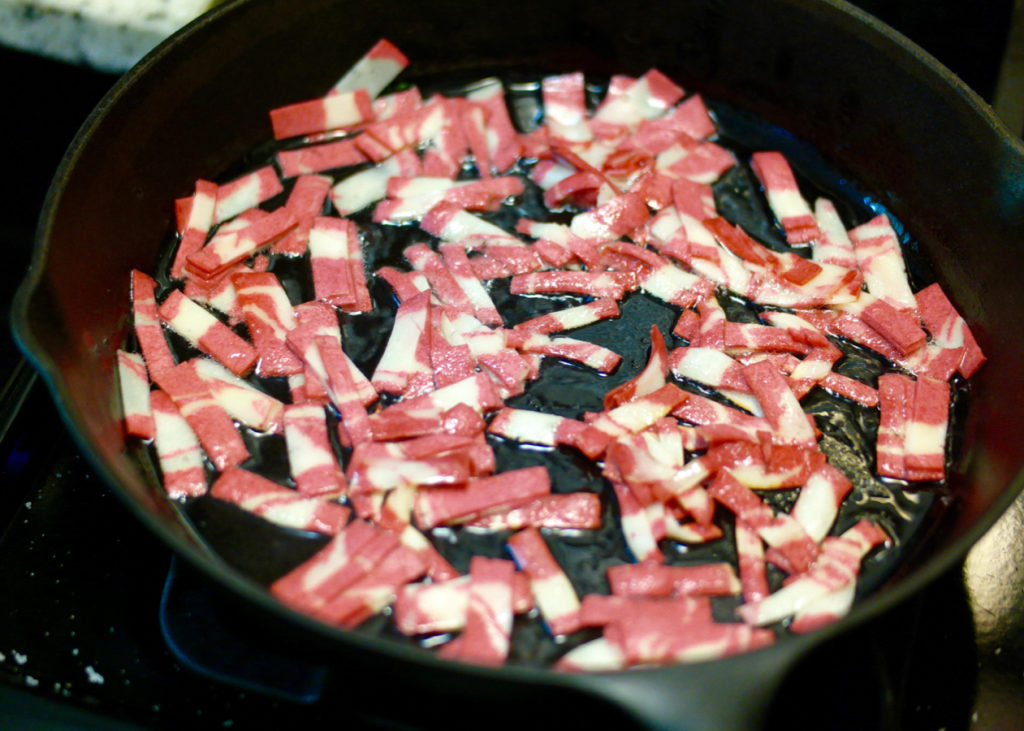 While the bacon is cooking, cut your potatoes into thin slices.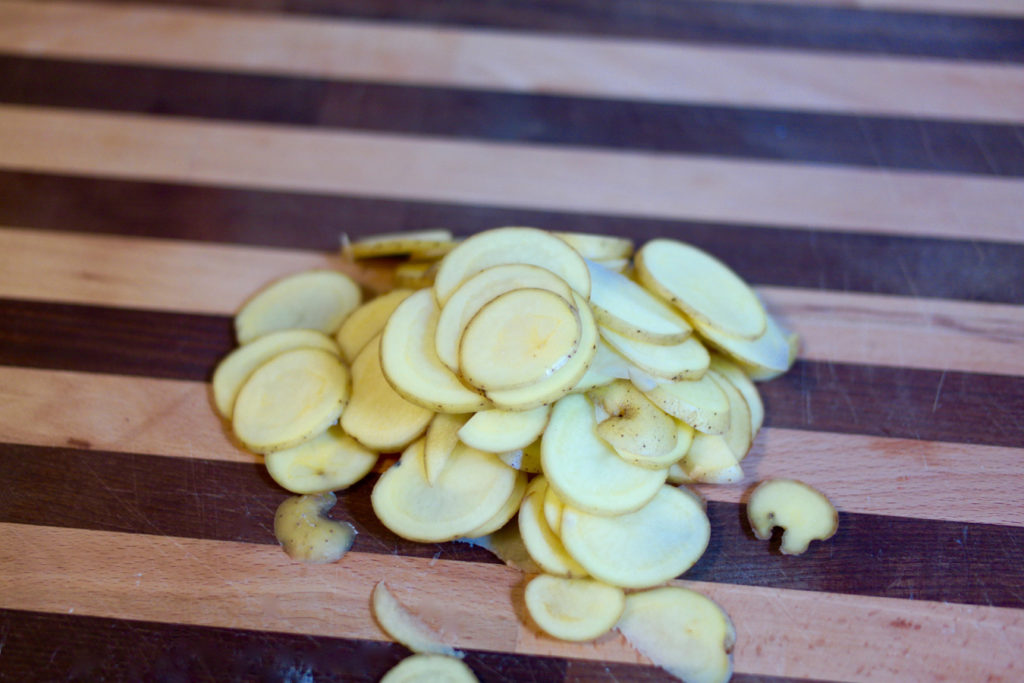 Then place them in the pan and cook, with the skillet covered, for 12-15 minutes until they're tender.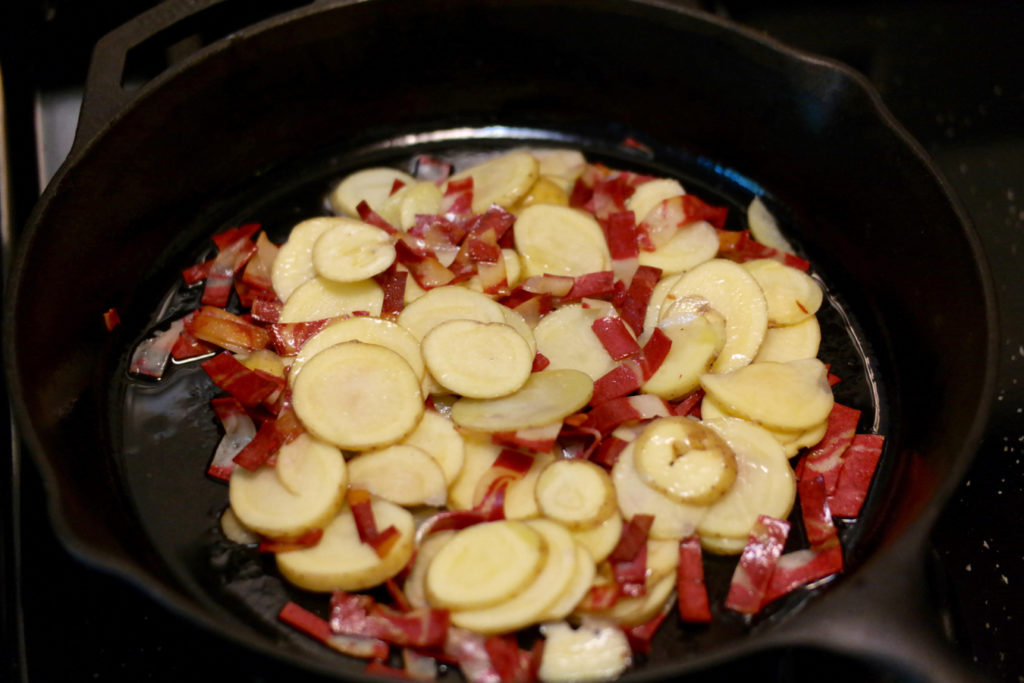 Next, add in about half of your spinach (or around 4 cups) …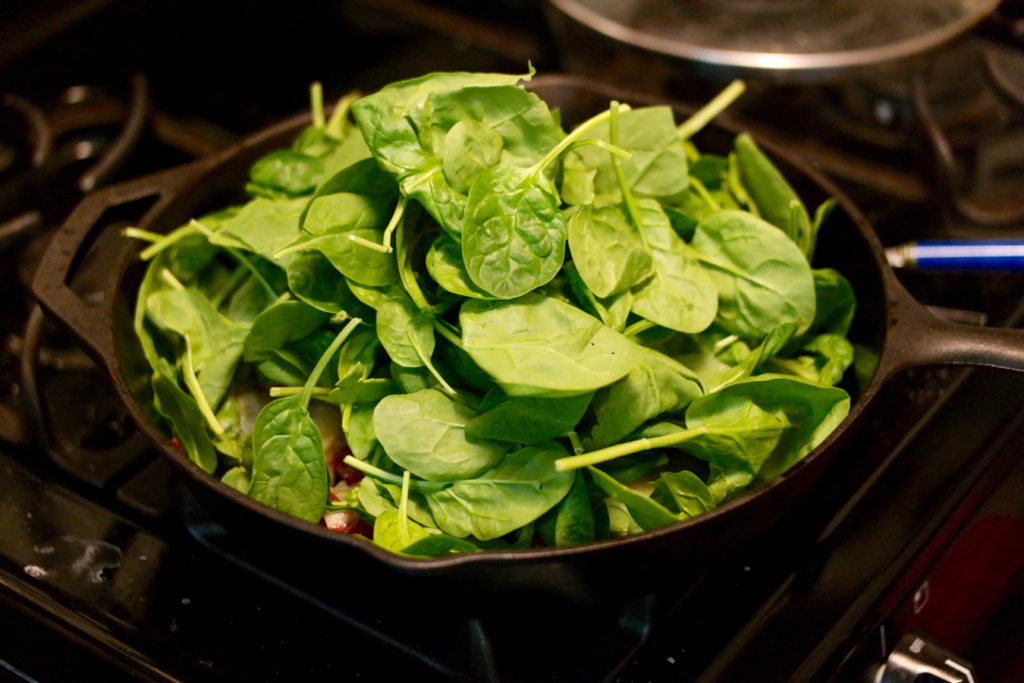 … and cook everything until the spinach begins to wilt.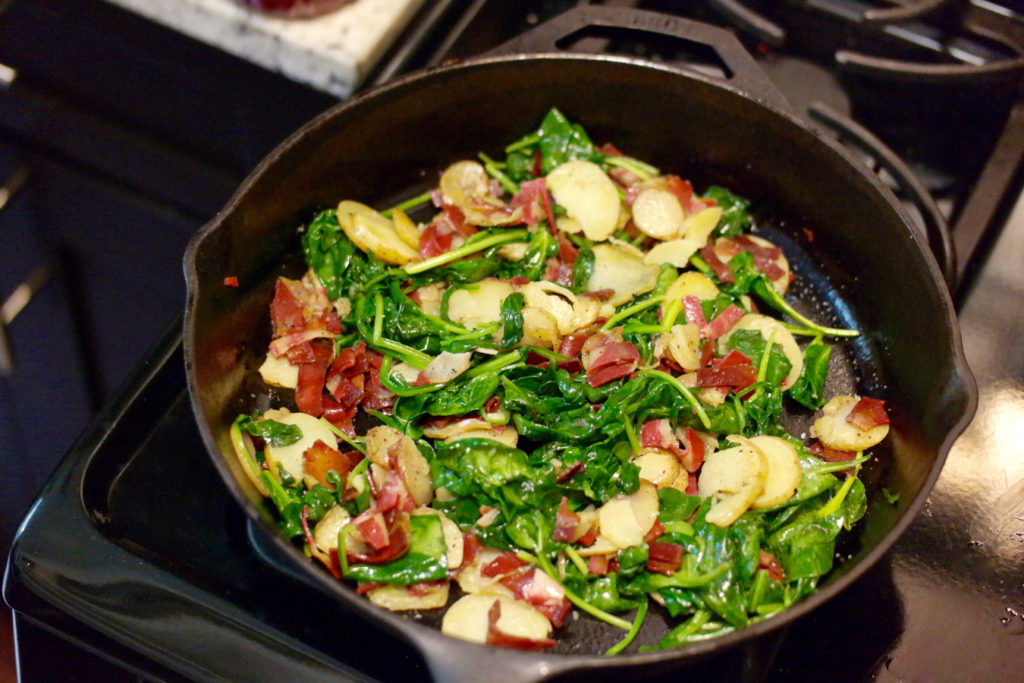 In a bowl whisk together all of your eggs, then pour these into the skillet.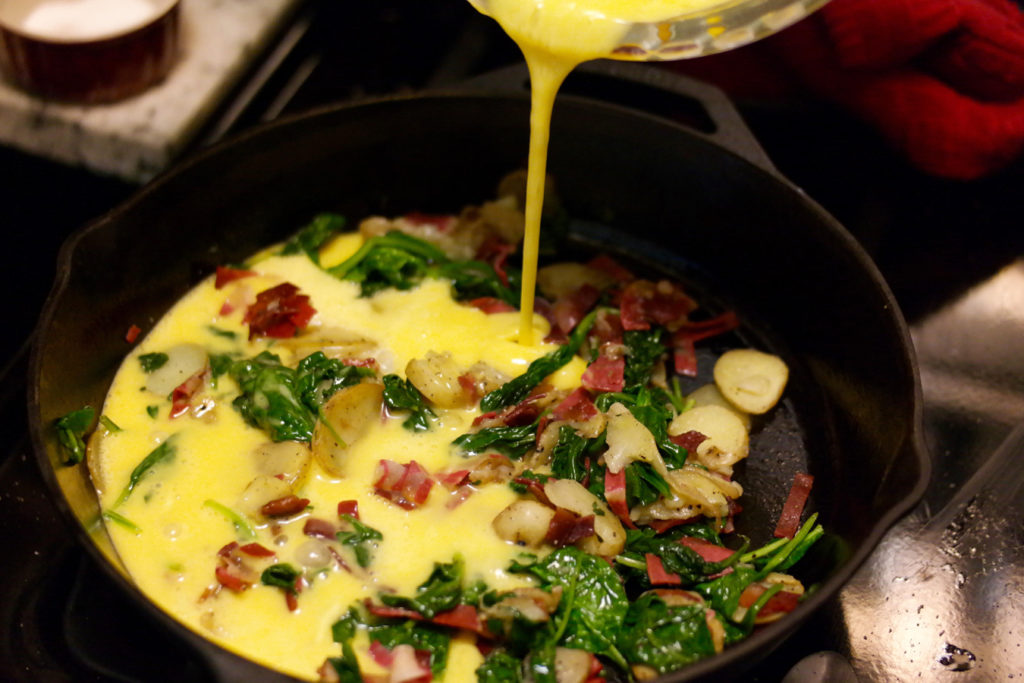 Grate your cheese up and sprinkle that around in the pan too.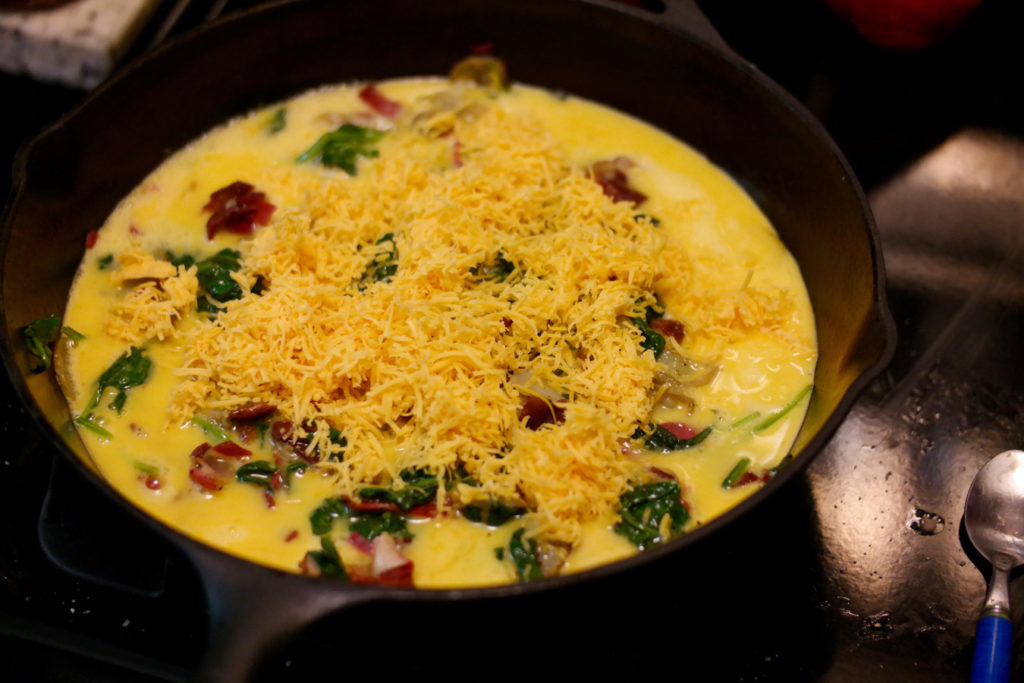 Cook everything over the stove for about 2 minutes, just until the eggs begin to get firm on top, then transfer the skillet to the oven and cook at 400°F for 8-10 minutes – you want the frittata to completely come together without burning, so watch it closely.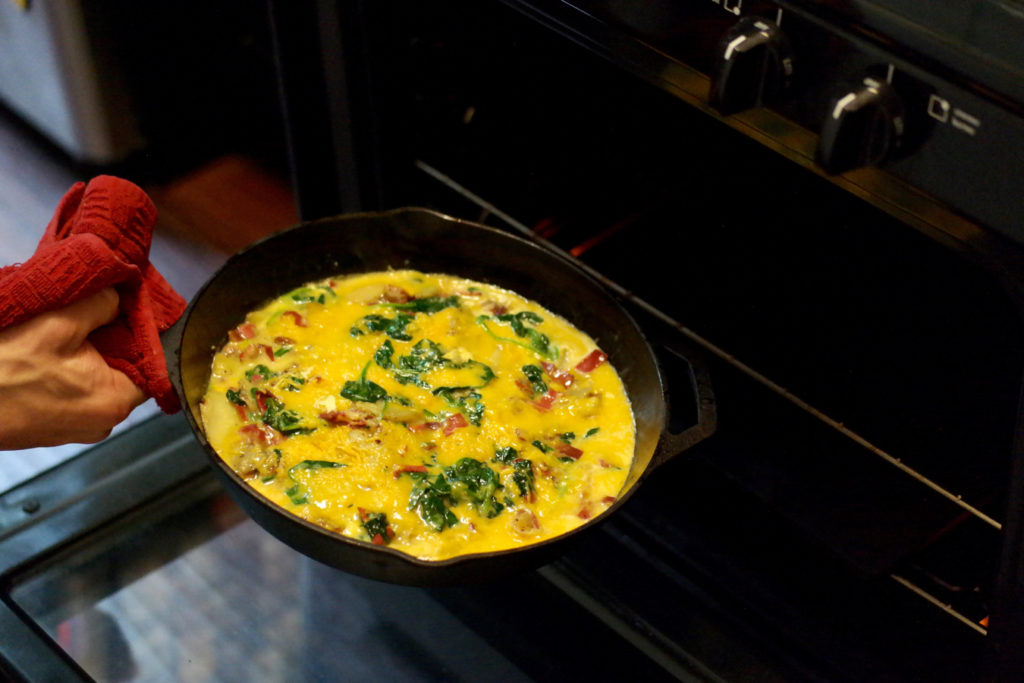 When you take the skillet out, bring it over to a clean, flat surface and very carefully flip it over – the frittata should side right out.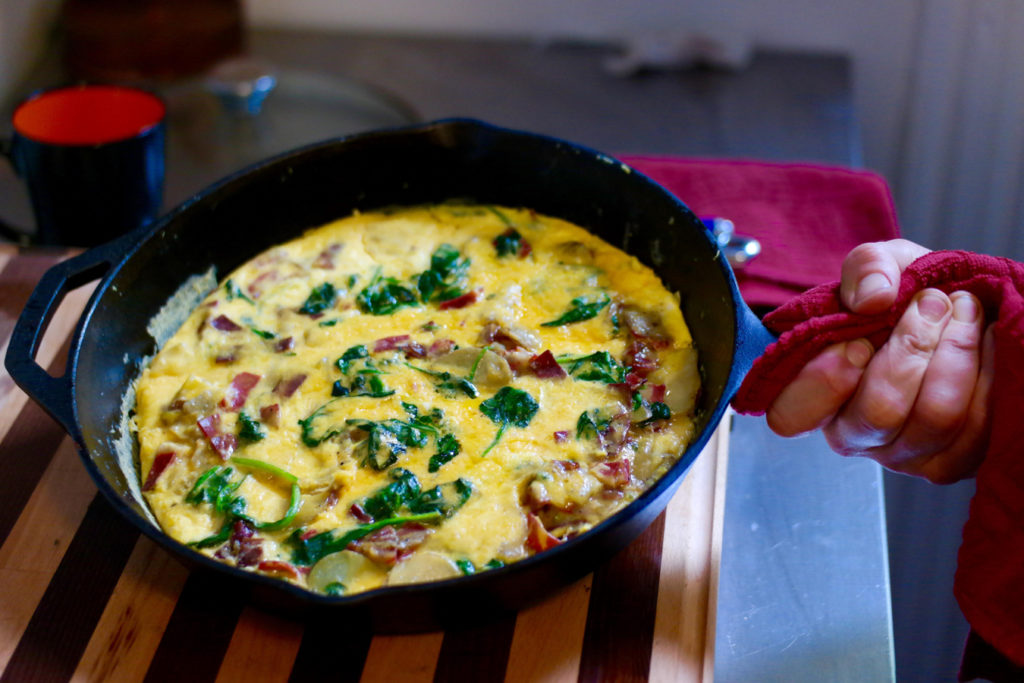 Then you can slice it up.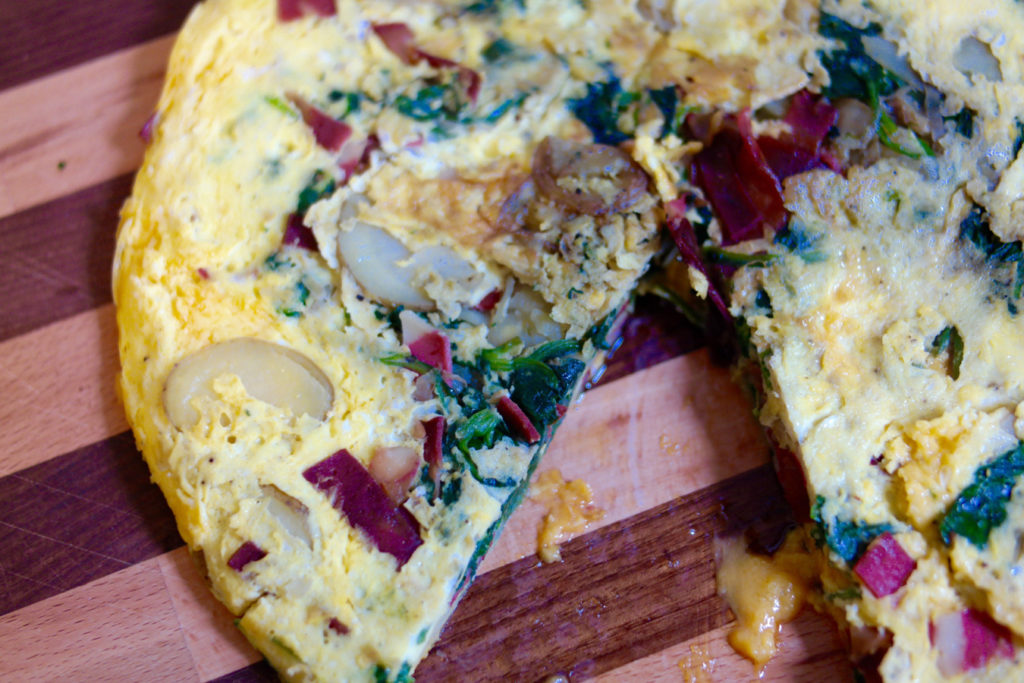 And serve!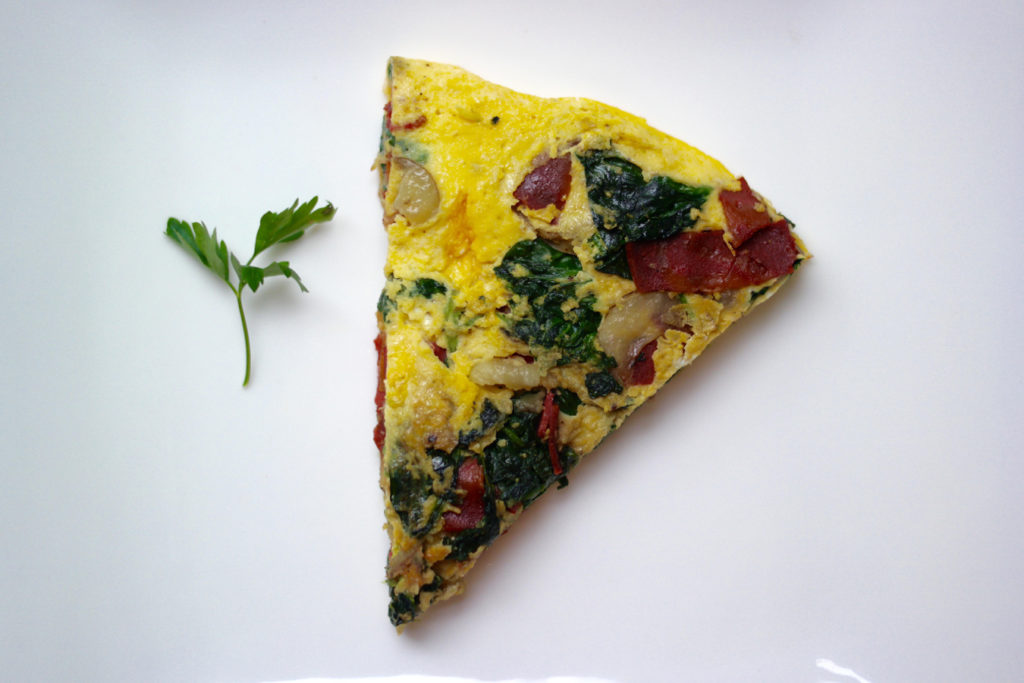 There you have it:  just five ingredients (plus some olive oil) makes an excellent frittata.  It's protein-packed with all the eggs, the cheese, and the veggie bacon, and the greens and potatoes add in some good vegetables – overall, it's filling without being too heavy.  Take a break from your usual egg dishes to try this frittata out and we think you'll enjoy this new way of fixing eggs.