If you're into food festivals, New York is the place to be – there's some kind of culinary event going on almost every weekend, for every kind of cuisine you could possibly imagine.  We try to check out some of them from time to time, and we recently got to visit Dessert Goals, a roving festival of picture-perfect sweets.  The treats we got there were just as delicious as they were beautiful, and this is a selection of what we got.
Here's a chocolate disco cupcake: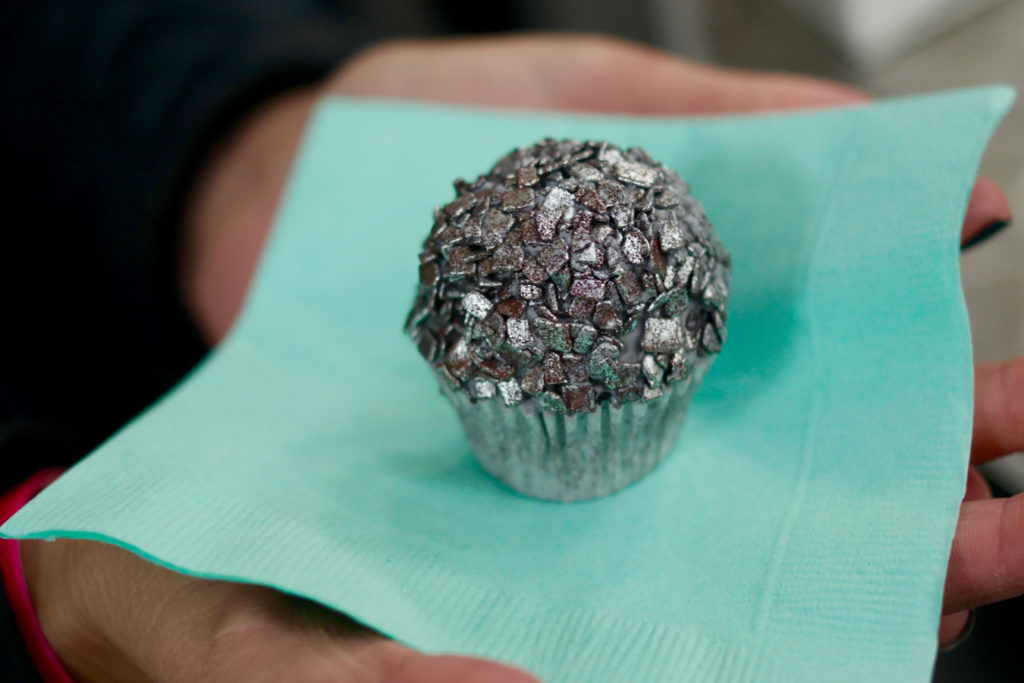 Here's a towering shaved ice topped with strawberry syrup and flowers: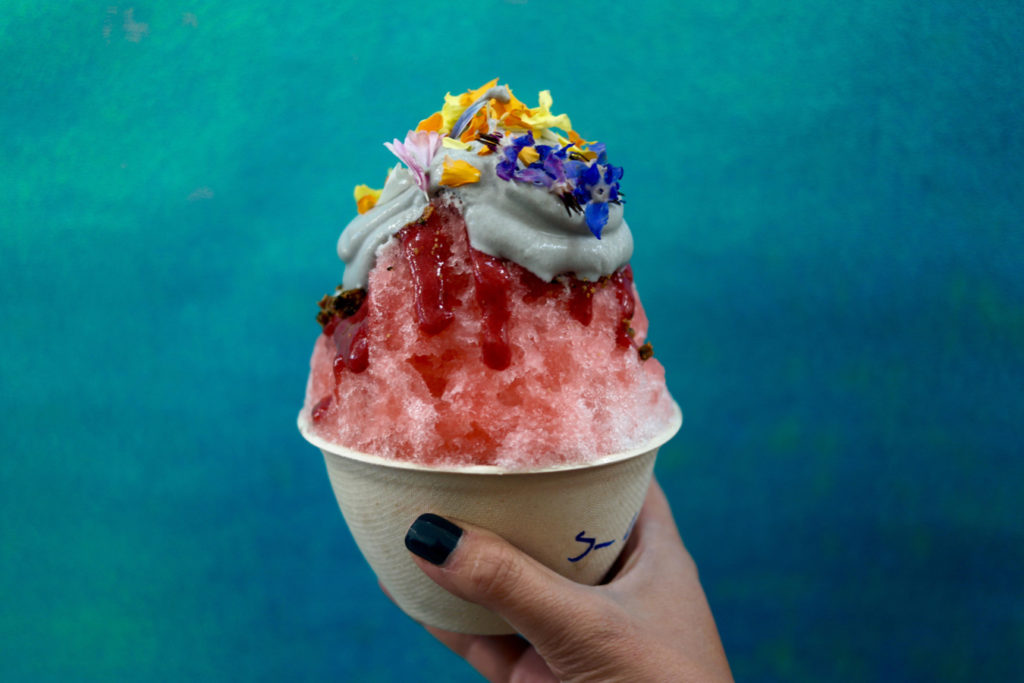 And here's how they made it: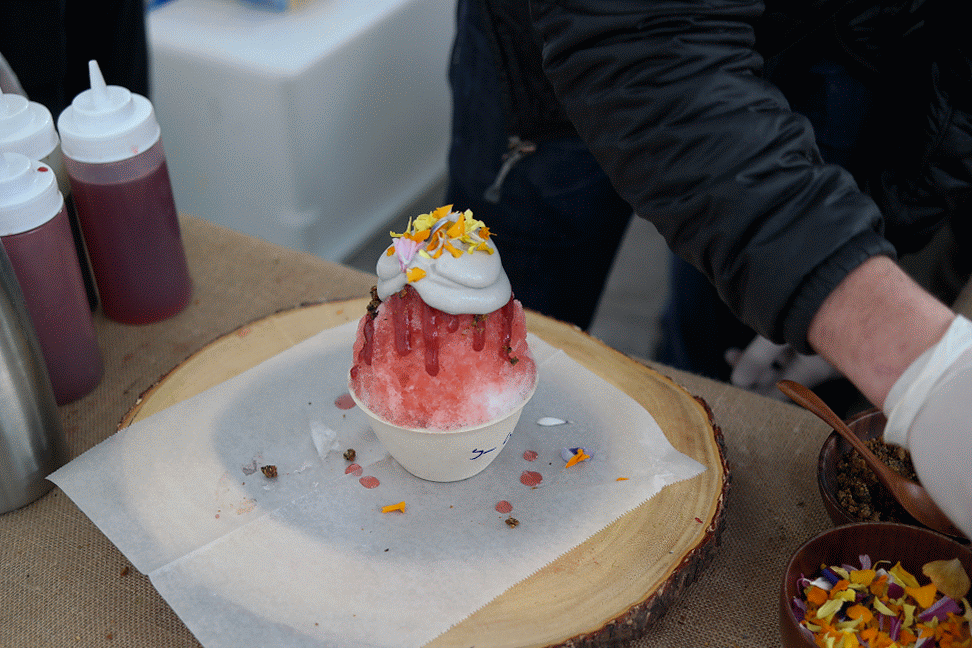 This is a cup of vanilla mousse covered in multicolored sprinkles: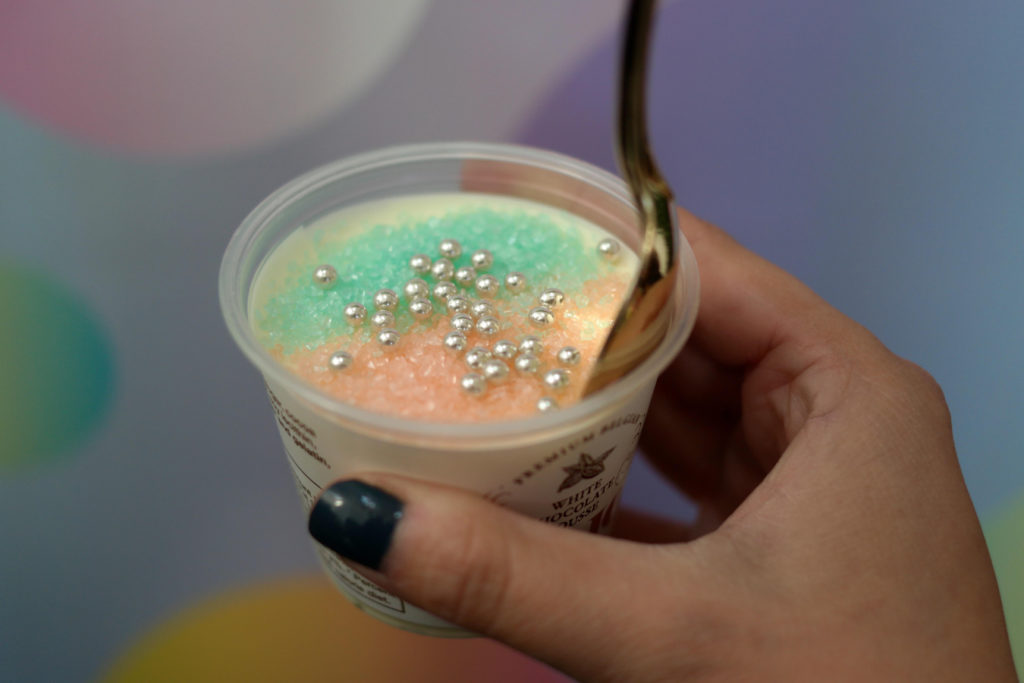 There was also a stand where you could decorate your own sugar cookie to look like a garden landscape.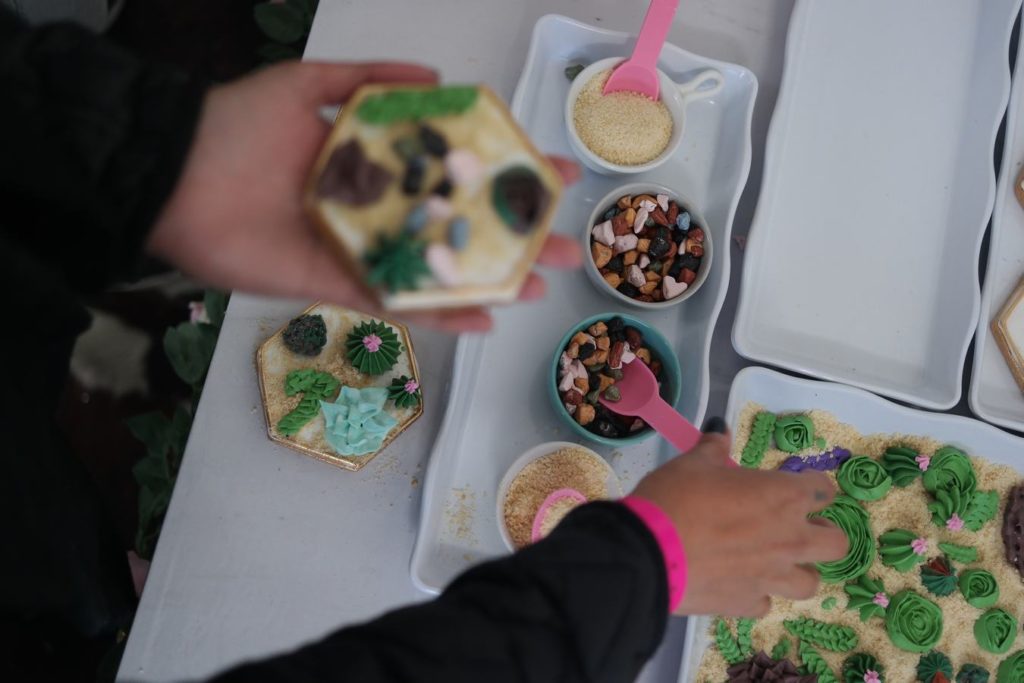 Miriam sculpted a cookie with graham cracker crumbs, edible rocks, and fondant plants: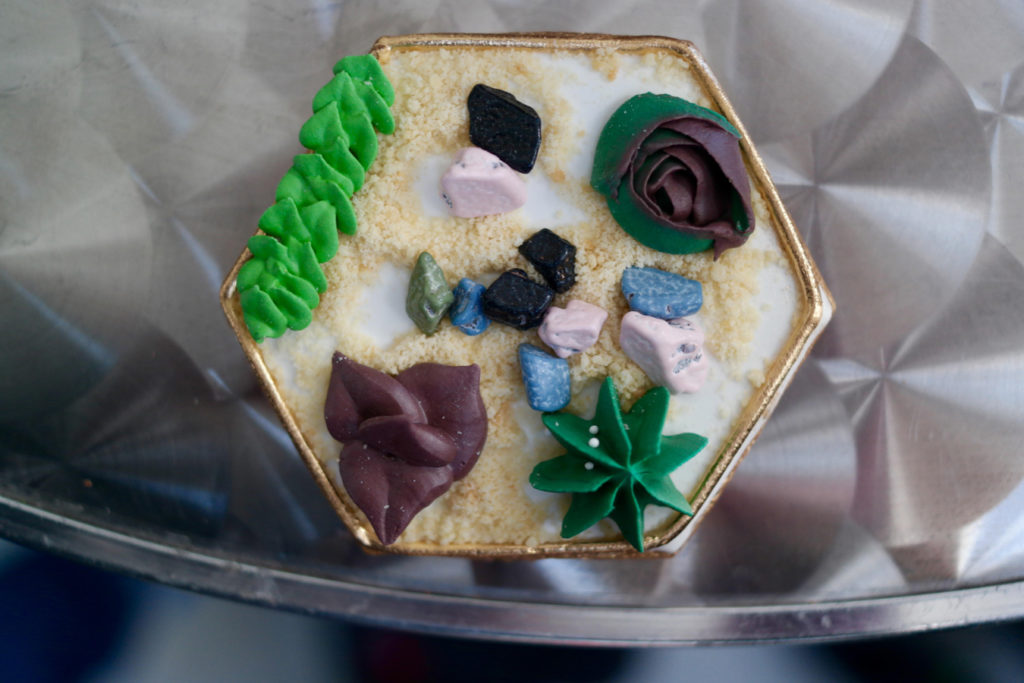 These are some frosted, sprinkle-covered coconut macaroons: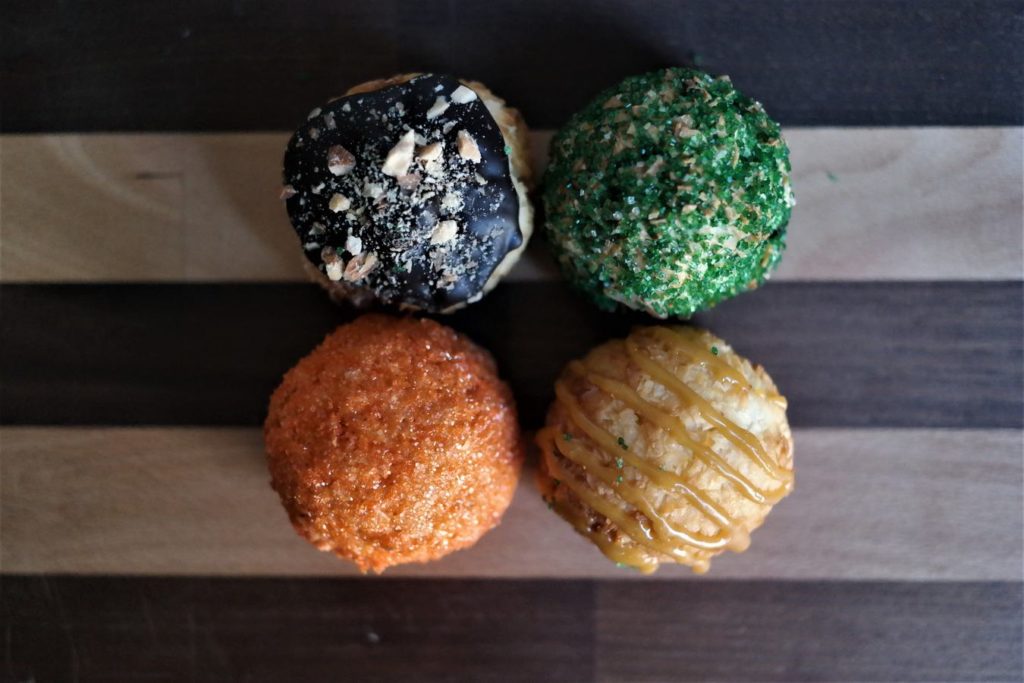 This is a pop tart ice cream sandwich, made with Kahlúa-infused ice cream between two pop tarts.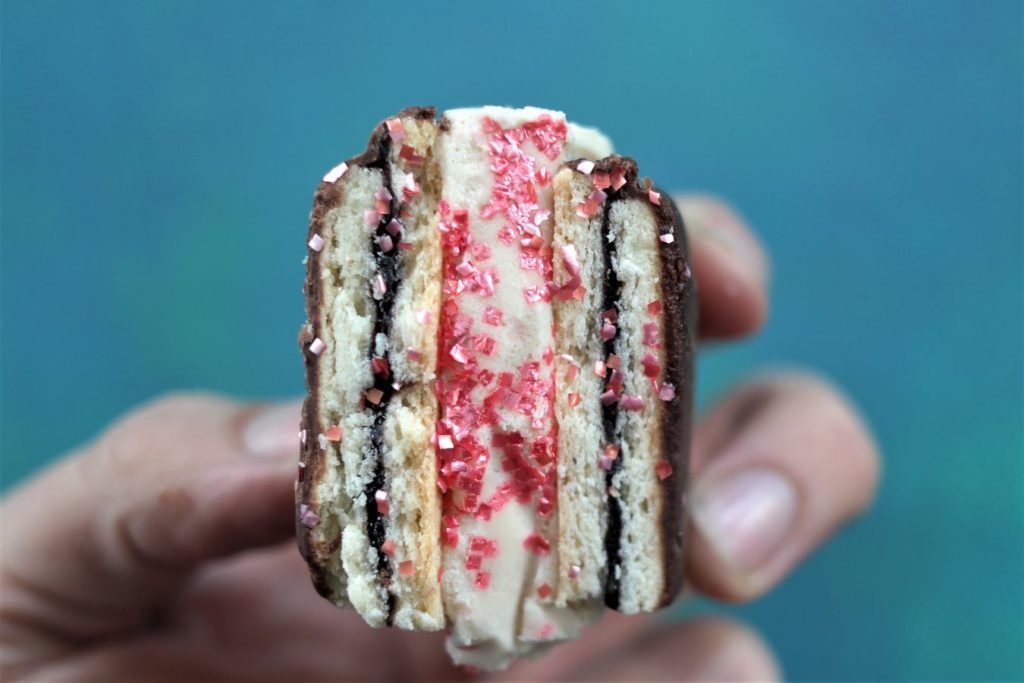 And finally, here's tower of meringues: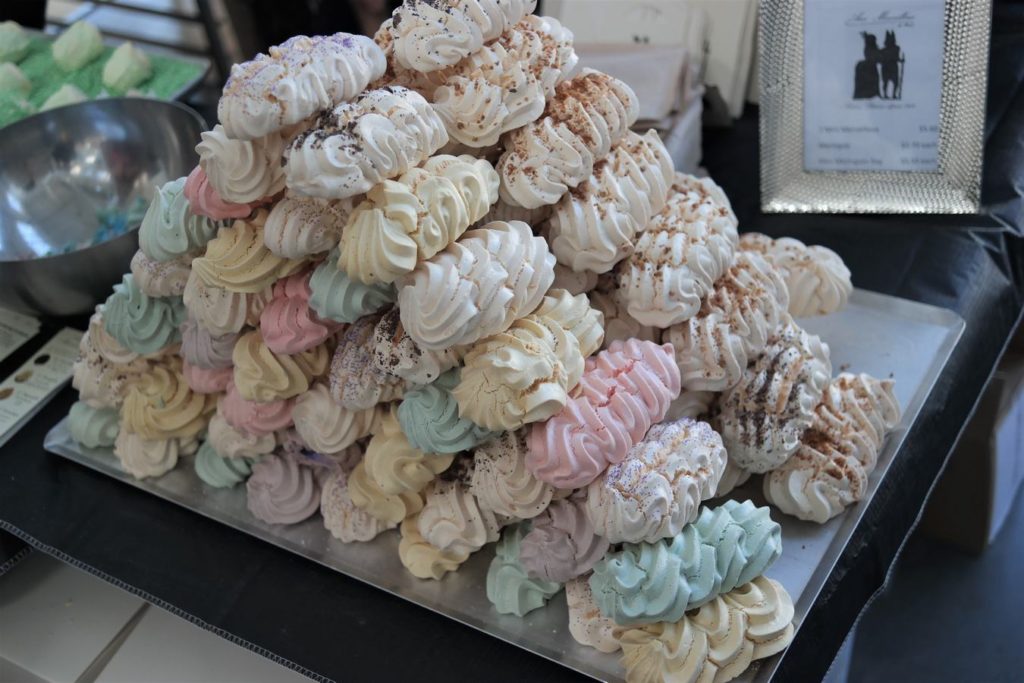 We loved the chance to check out all these colorful, delicious desserts and we're looking forward to checking out a few more food festivals around the city – we know they'll be plenty more fantastic eating opportunities!