Last week we showed you how we made some fresh pasta, and now we'll show you just what we did with that pasta:  we made some noodle soup!  We were inspired by a recipe we saw in Bon Appétit for homemade veggie broth, which was colorful and looked like something new and interesting to cook up – after all, how often do you make soup completely from scratch?  However, we also thought the broth needed some oomph to make it into a nice, filling meal, so we decided to add noodles.  We both loved slurping on chicken noodle soup as kids but obviously that's not vegetarian, so we came up with this meat-free version.  The thick pappardelle noodles we had made were a nice, chunky, and delicious accompaniment to this tasty broth.  Of course you can also try it with store-bought boxed pasta too, and if you're looking to make this recipe vegan you'll want to use egg-free dried pasta instead of the fresh noodles.
To make this soup, you'll need:
2 whole heads of garlic
Sage
Parsley
A bunch of scallions
Carrots
Thick noodles – either fresh, or dried and boxed if you want a vegan noodle soup
First, crack open one head of garlic and pop out all the cloves, then sauté them in 2 tablespoons of olive oil over medium heat for about 10 minutes, until they're deeply browned but not burned.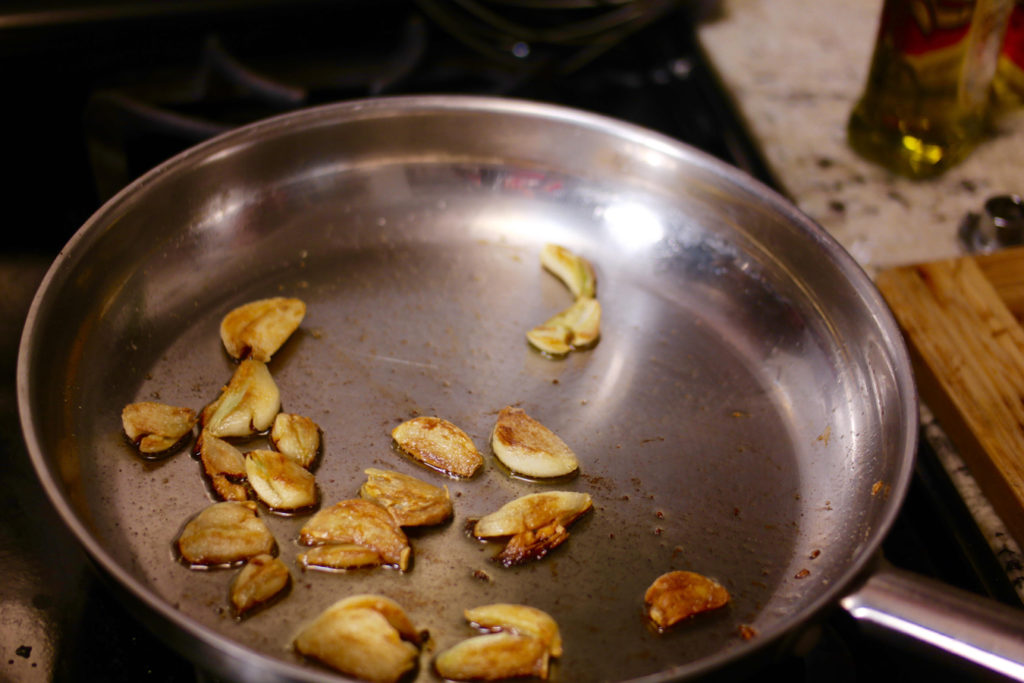 While the garlic is cooking, pour 12 cups of water into a large stock pot.  Add in all of your parsley and sage leaves, then cut up the green parts of your scallions and put those in too.  Take your other head of garlic, carefully slice it in half, and place both halves in with the rest of the herbs.  Once the roasted garlic is finished browning, throw that in as well and bring all of this to a simmer.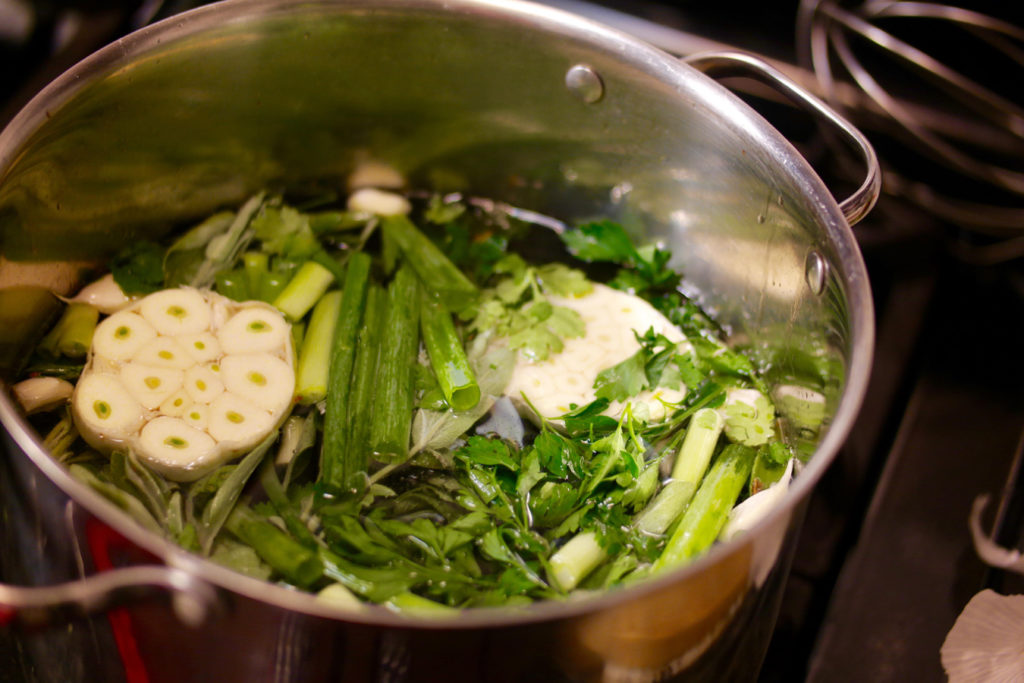 Boil everything for 40 minutes, then strain out the herbs and garlic and set them aside.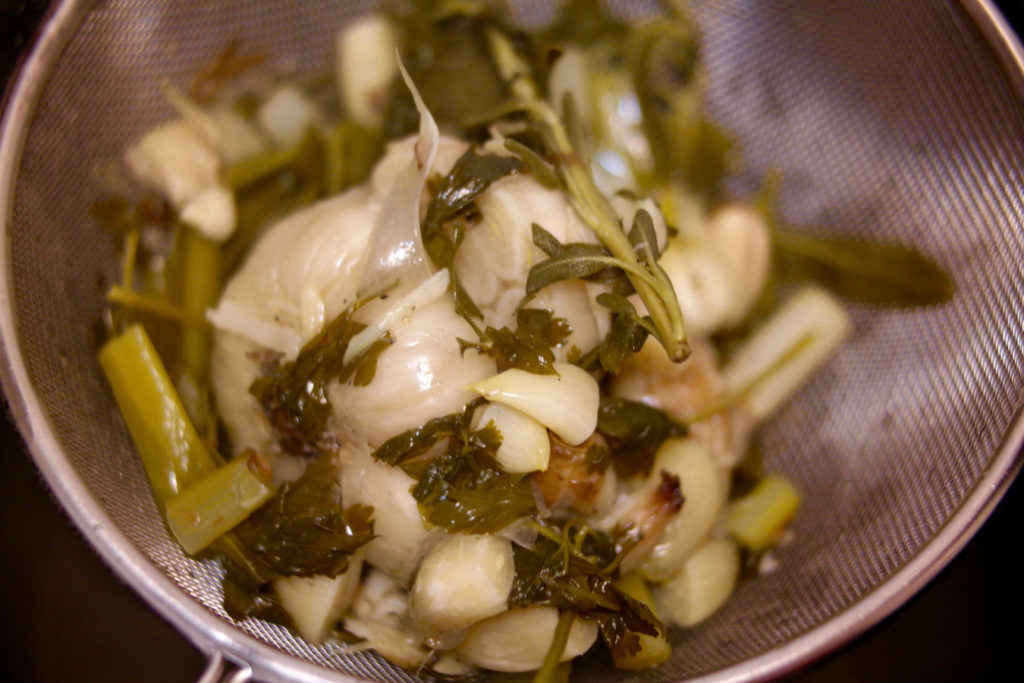 Then dice up 2 or 3 carrots and sauté them in the pan that you had the garlic cloves in until they're slightly softened.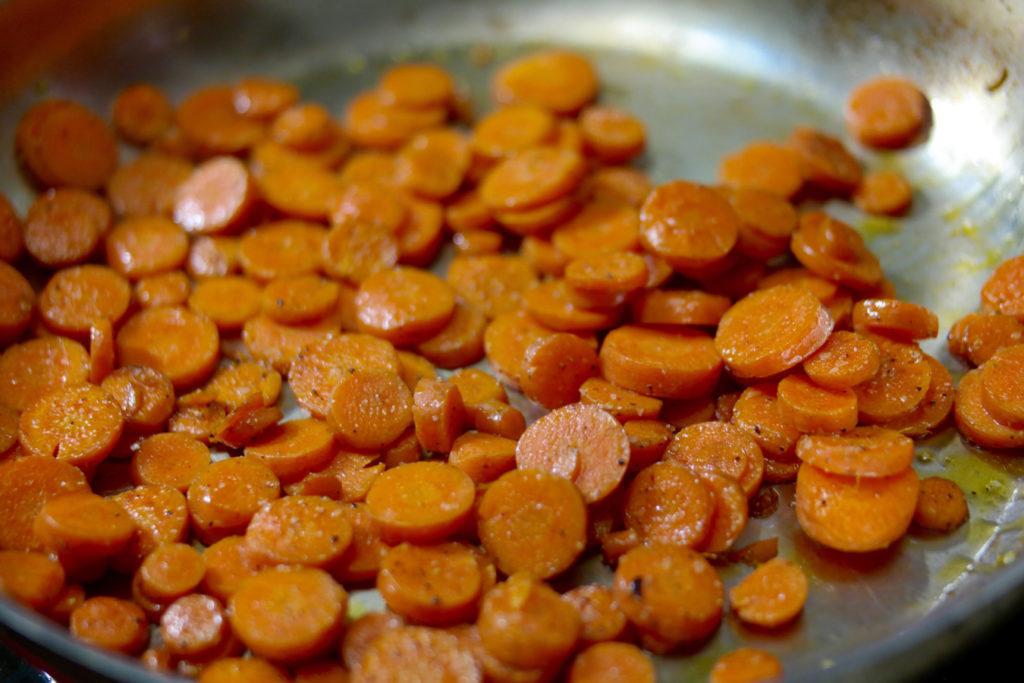 Add in some of the herbs and garlic and cook everything for just a minute or two more.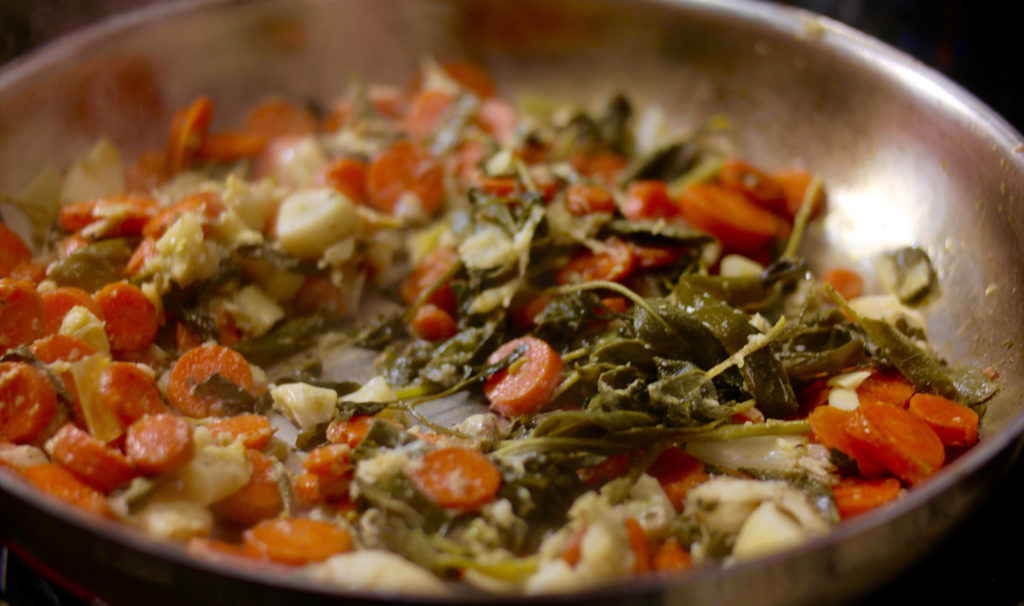 Take your noodles and place them in the broth to cook.  If you're using your fresh pasta, you'll only need to boil them for 4-5 minutes; for dried pasta, it will take about 8-10 minutes.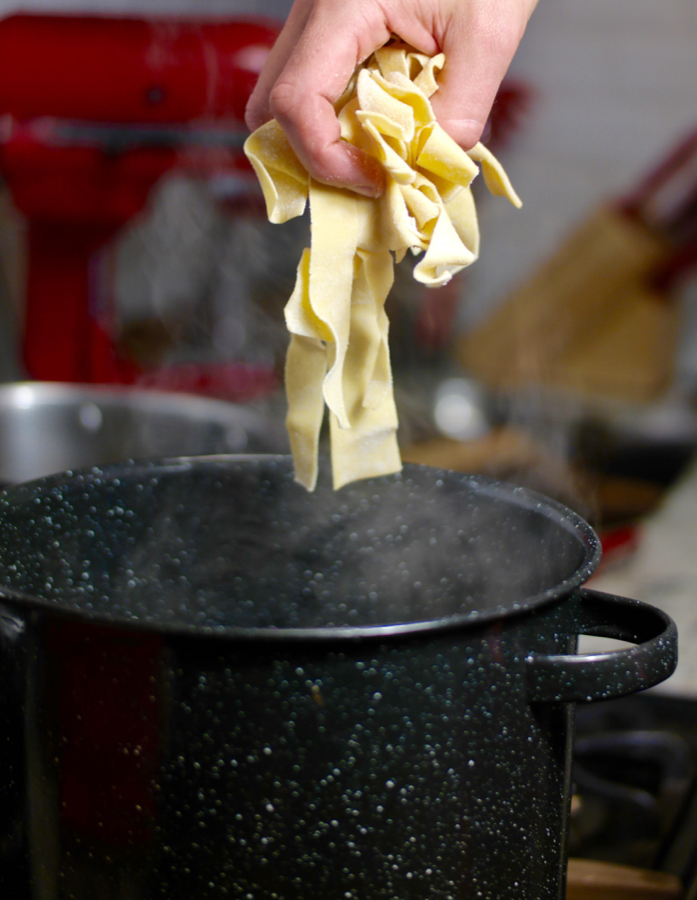 Once the noodles are al dente, add in the carrots and herbs and you've got yourself a soup!
Serve it up and enjoy!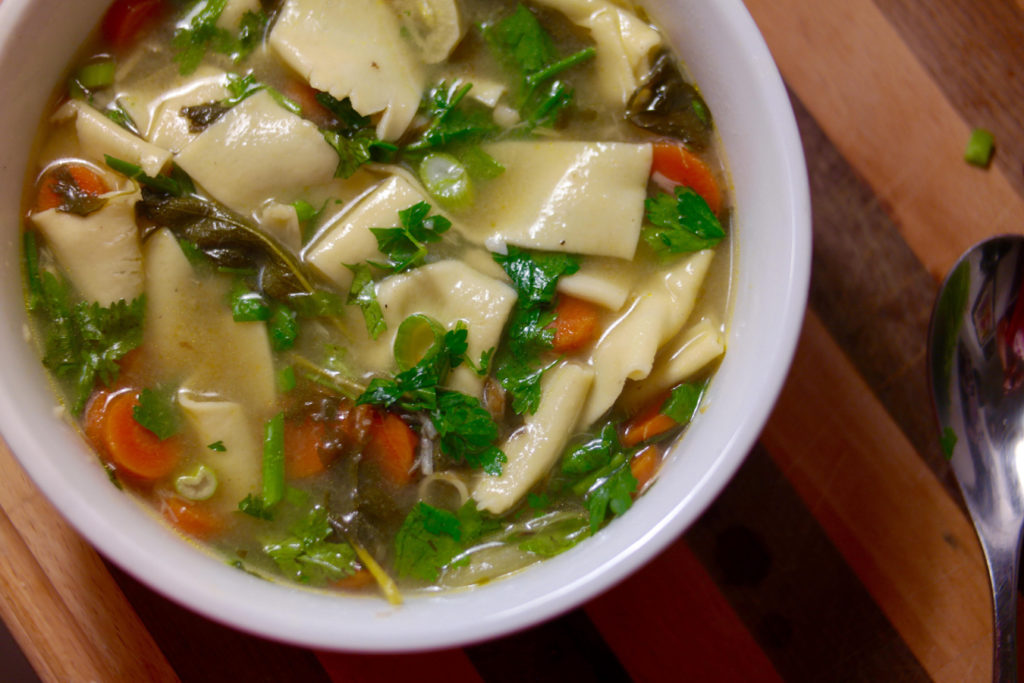 OK, we realize that it's not really soup weather anymore, but maybe you an make an exception for this delicious version?  If, like us, you've never made your own broth before, this is a really great recipe:  it's incredibly flavorful with all that garlic and the different herbs, plus it's super simple to throw together.  You can eat it by itself or throw some other soup ingredients in, but our chunky noodles were really tasty combined with the carrots and herbs.  If you're craving something like chicken noodle soup, but vegetarian, we think this is a great alternative, but it also stands on its own as a good, nourishing meal.