Last week we showed you some delicious Roman-style pizza we had on a trip around the Upper East Side.  But the pizza madness doesn't end there!  We've spent a long time looking all around New York for some of the best pizza the city has to offer, and we've sampled a lot of slices and pies.  Here are our favorites, which come from all over Manhattan and Brooklyn – and once again, these pizzas are 100% vegetarian.
First up, we headed to the Lower East Side to check out the re-opening of Una Pizza Napoletana, which first came to New York in 2004, then decamped for San Francisco for a few years before moving back here just a few weeks ago.  As the name might suggest, they specialize in small Neapolitan pies made with thin, charred crusts.  We shared two pizzas:  the Ilaria, with cherry tomatoes, smoked mozzarella, and arugula …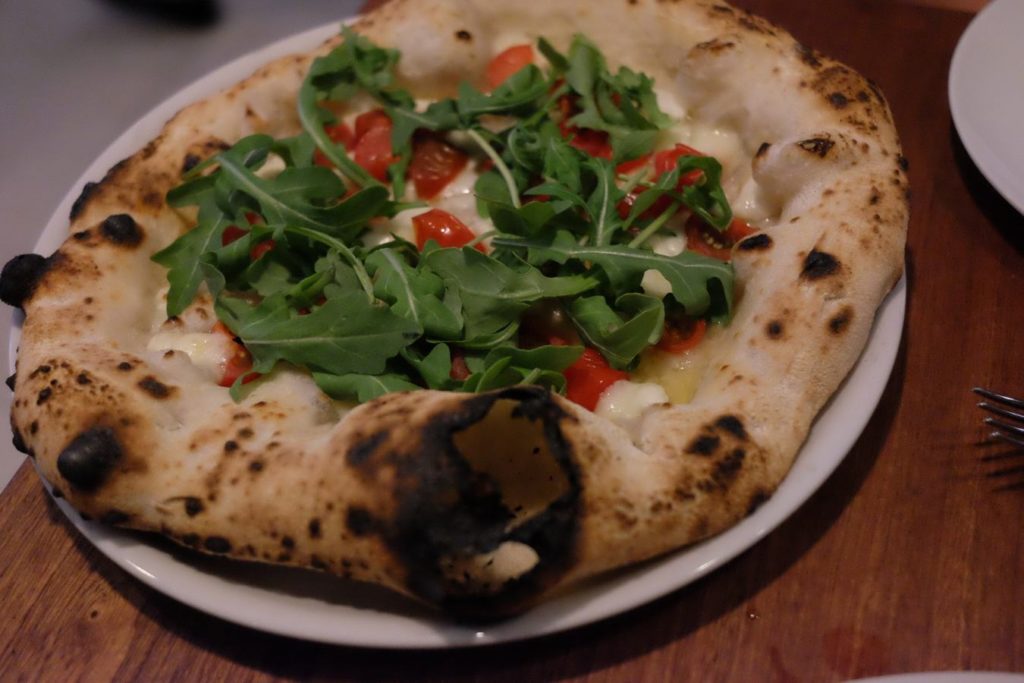 … and the Concectta, made only on Fridays with a sauce crafted from several different tomatoes, plus Parmesan cheese and cilantro.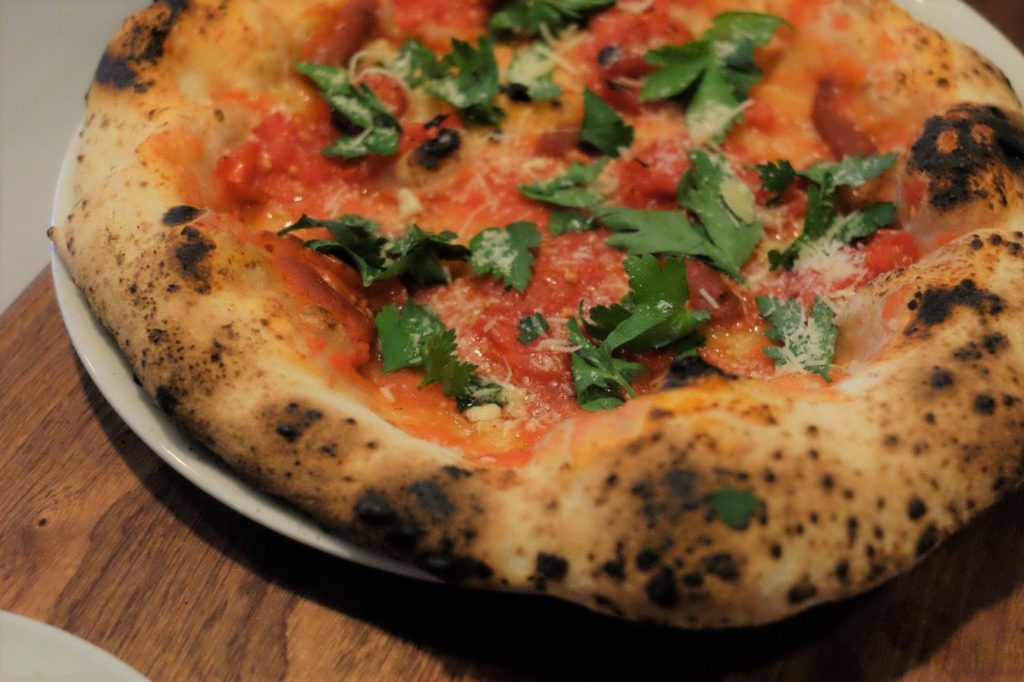 Next, we headed over to the Carroll Gardens neighborhood of Brooklyn to get to Lucali, a very, very popular restaurant that sells only pizzas and calzones.  How popular is it?  Well, on a Saturday we showed up at 4:45pm to wait for that evening's reservation list to open at 5 – and we couldn't get a table until about 9:30.  If you go, be prepared to do some waiting, but also be prepared for some amazing food!  We got both a thin-crust pizza, topped with mushrooms and basil …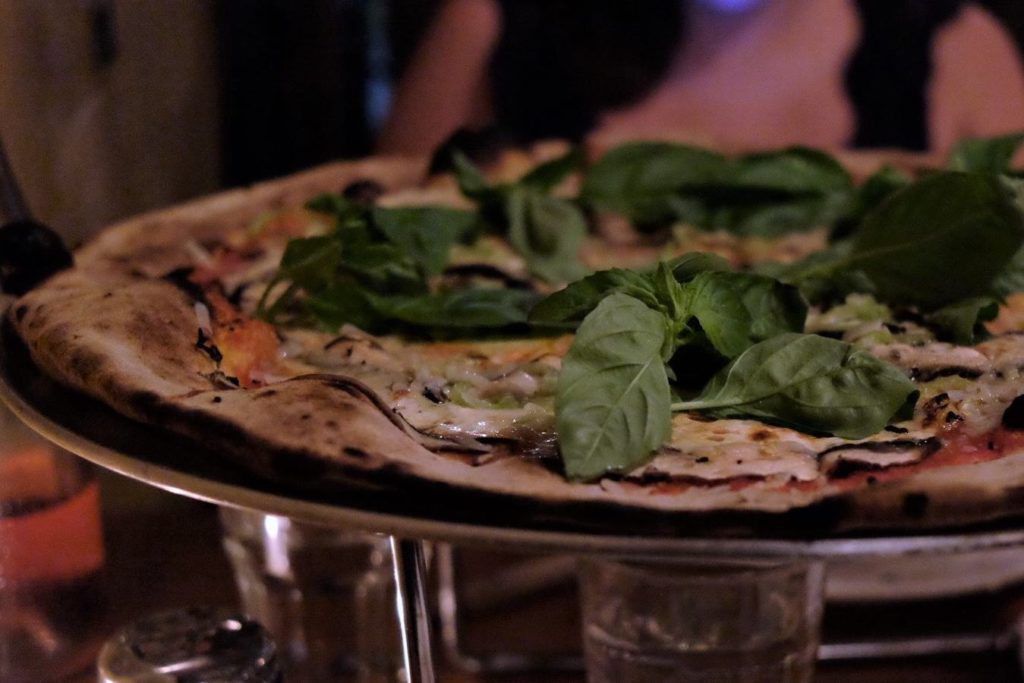 … and one of their enormous calzones, stuffed with cheese and hot peppers and served with red sauce on the side.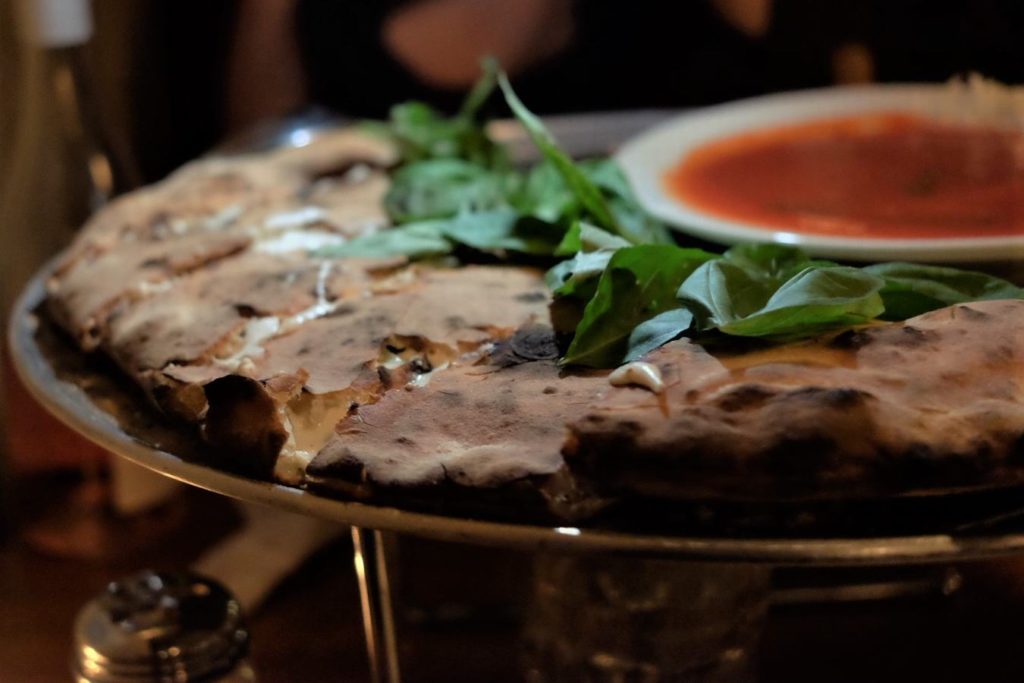 If you want to head much deeper into Brooklyn, you can make your way down to Bensonhurst to find L&B Spumoni Gardens, which has been around for almost 80 years.  Their specialty is nice, thick Sicilian slices – these are the plain cheese ones, but you can also get several different toppings.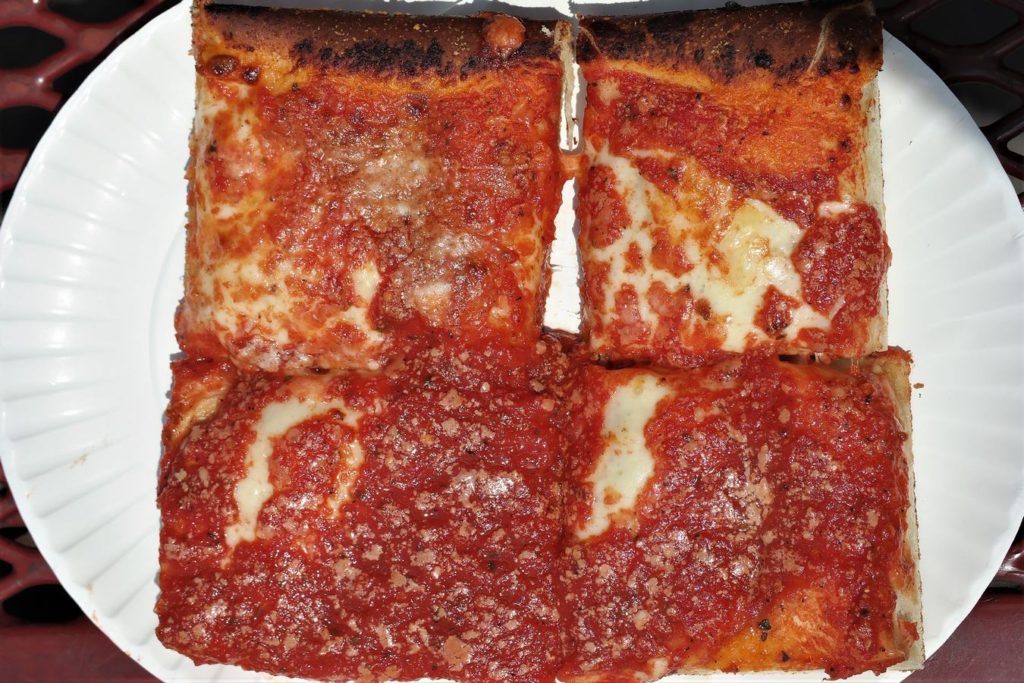 They also serve up some amazing cold treats, like Italian ices and their namesake spumoni, which is a form of gelato.  Spumoni typically only comes in chocolate, vanilla, and pistachio flavors, so we got a mix of all three in the "rainbow" spumoni, plus a chocolate Italian ice.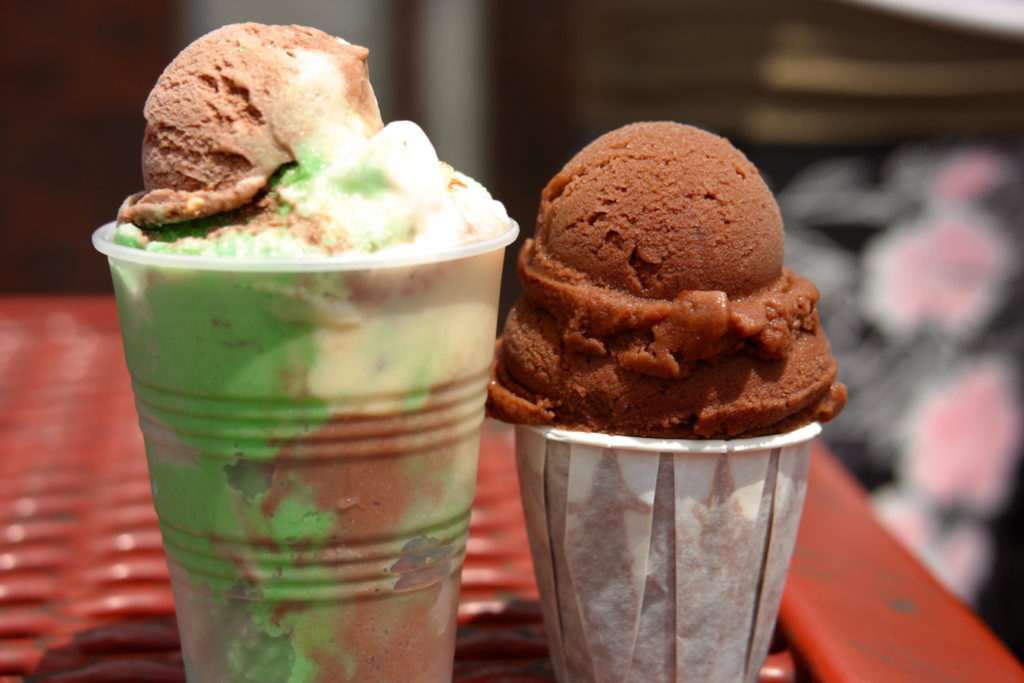 Finally, about a mile south of L&B Spumoni Gardens, and almost as far into Brooklyn as you can go before hitting the ocean, is Totonno's.  This place has been serving up pizzas in Coney Island since 1924, and the grandchildren of the original owner still operate the restaurant.  There was a line snaking out the door when we visited there on a Sunday afternoon, but we didn't have to wait nearly as long as we did with Lucali's.  The menu here is pretty simple, too:  the only thing you can order is pizza, with a small handful of toppings available.  We went with red peppers on our pie.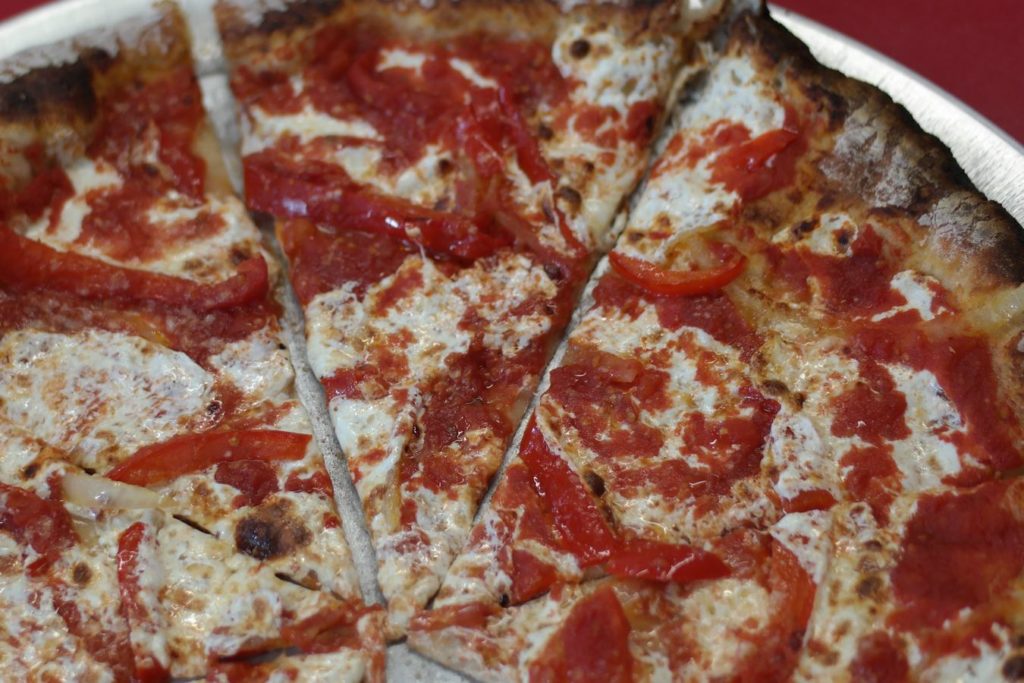 Overall, we think these are some of the best pizzas in New York.  You'll have to travel all over the city to find them, and you'll do some amount of waiting, but we think they're all worth it.  Definitely give some – or all! – of these places a try.