Hoboken is a city in New Jersey that's right across the water from Manhattan.  It's a place that's famous for a lot of things:  as the birthplace of Frank Sinatra, for being an enduring Italian-American enclave, for Cake Boss – and for its food.  We recently decided to go on a food tour in Hoboken through Mangia Hoboken!, and we'll show you some of the great food we ate over the course of several hours.  Just be warned, there are some non-vegetarian items shown here.
We started our tour at Fiore's House of Quality for some delicious fresh mozzarella.  Miriam got a half-sandwich with slices of mozzarella on fresh bread …
… while Cyril got a roast beef and fresh mozzarella sandwich with au jus sauce – this is a special they serve only on Thursdays and Saturdays.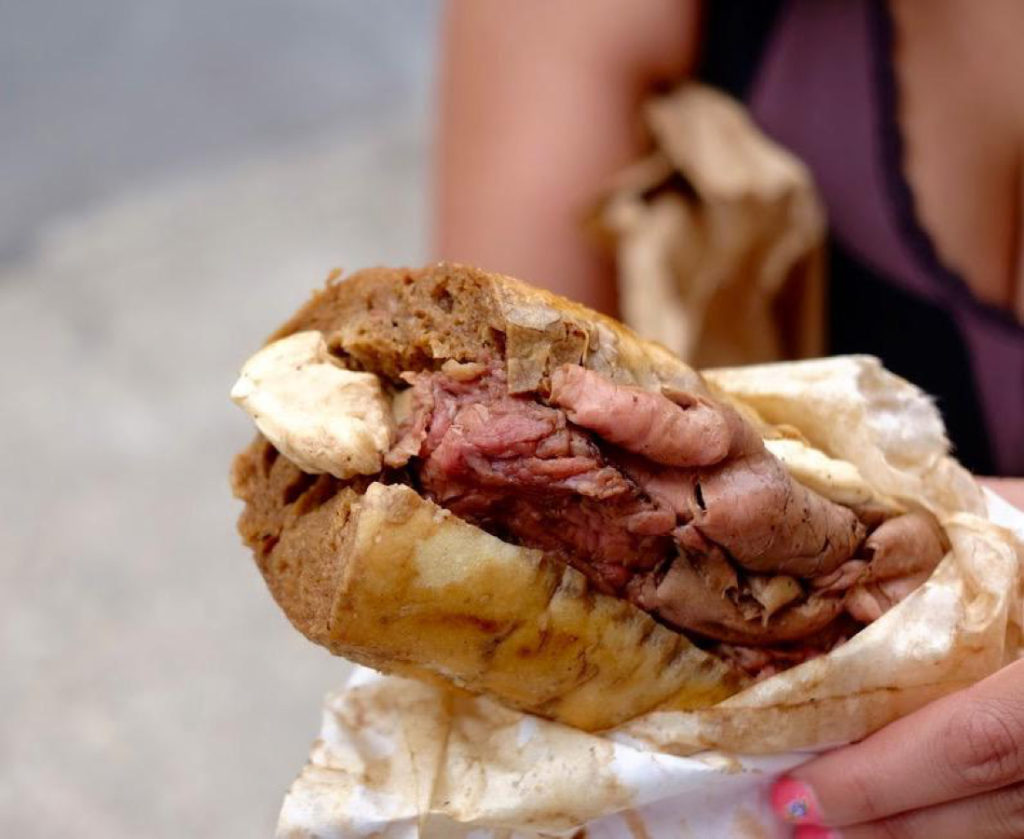 Next we headed to Dom's Bakery Grand, a very old-school bakery that sells fresh bread for great prices (where else can you get an Italian loaf for $1?).  There we had a tomato slice:  a square piece of focaccia with a fresh tomato sauce on it.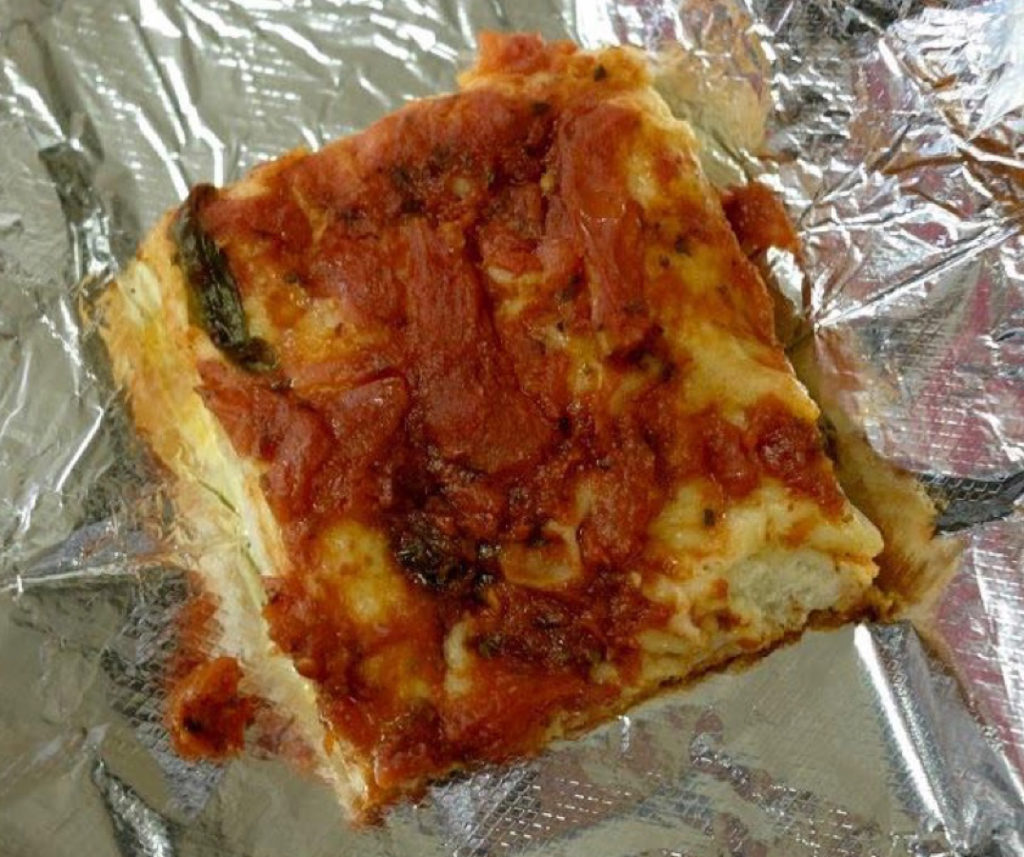 Then we headed out for more fresh mozzarella at Lisa's Italian Deli, where we got to see a cheese-making demonstration and then sample different sandwiches with mozzarella.  Miriam got an eggplant and pesto sandwich with Lisa's mozzarella on it.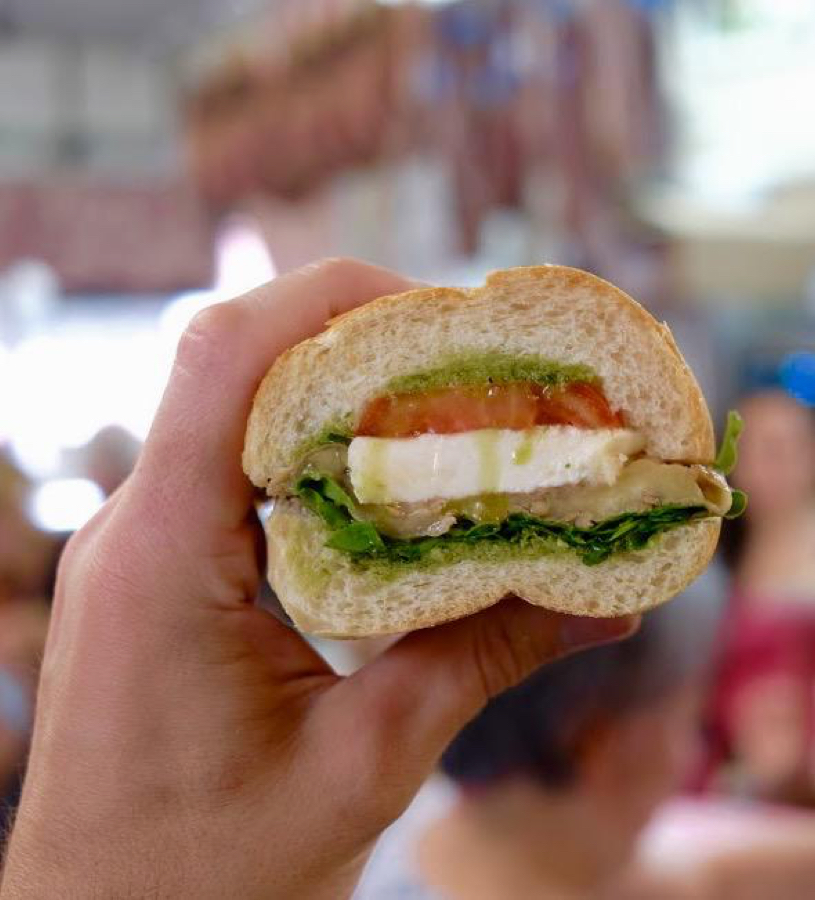 And Cyril had a pastrami sandwich with mozzarella and pesto.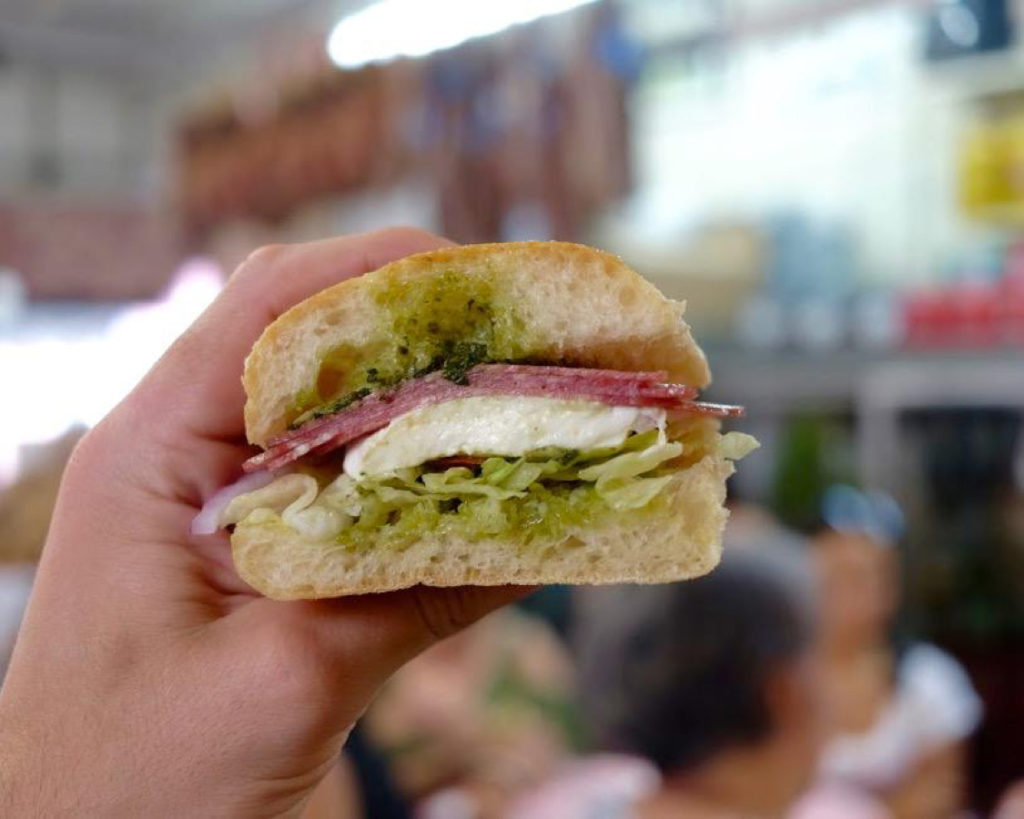 Of course no trip to Hoboken is complete without pizza, so we had a slice at the Grimaldi's outpost in the city.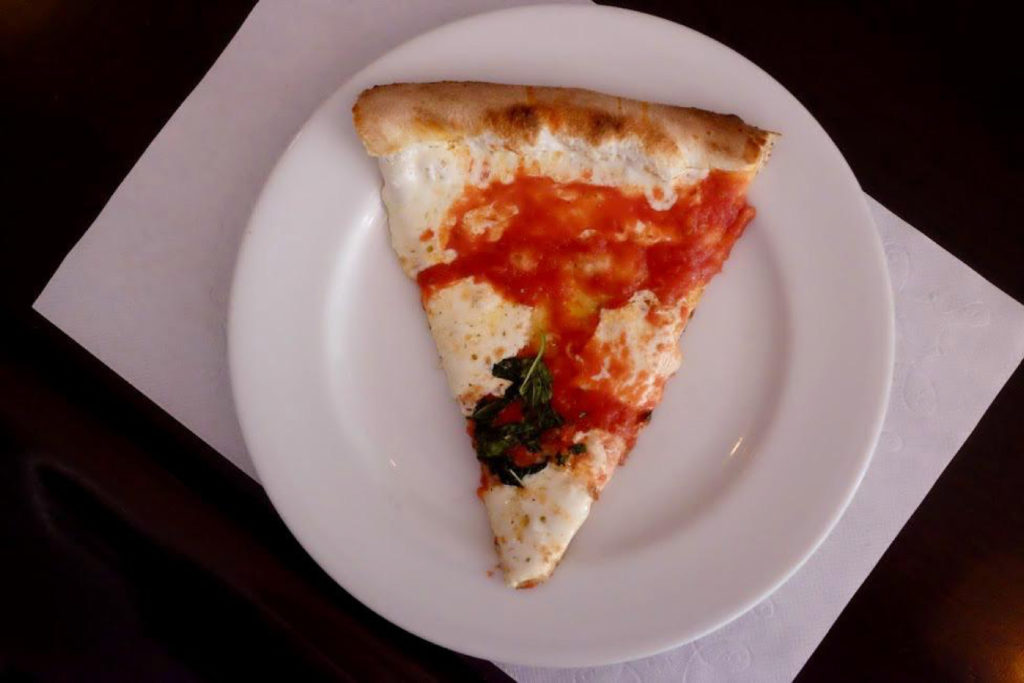 Then we went to two different places for dessert – first up was Sweet, where we had mini red velvet cupcakes.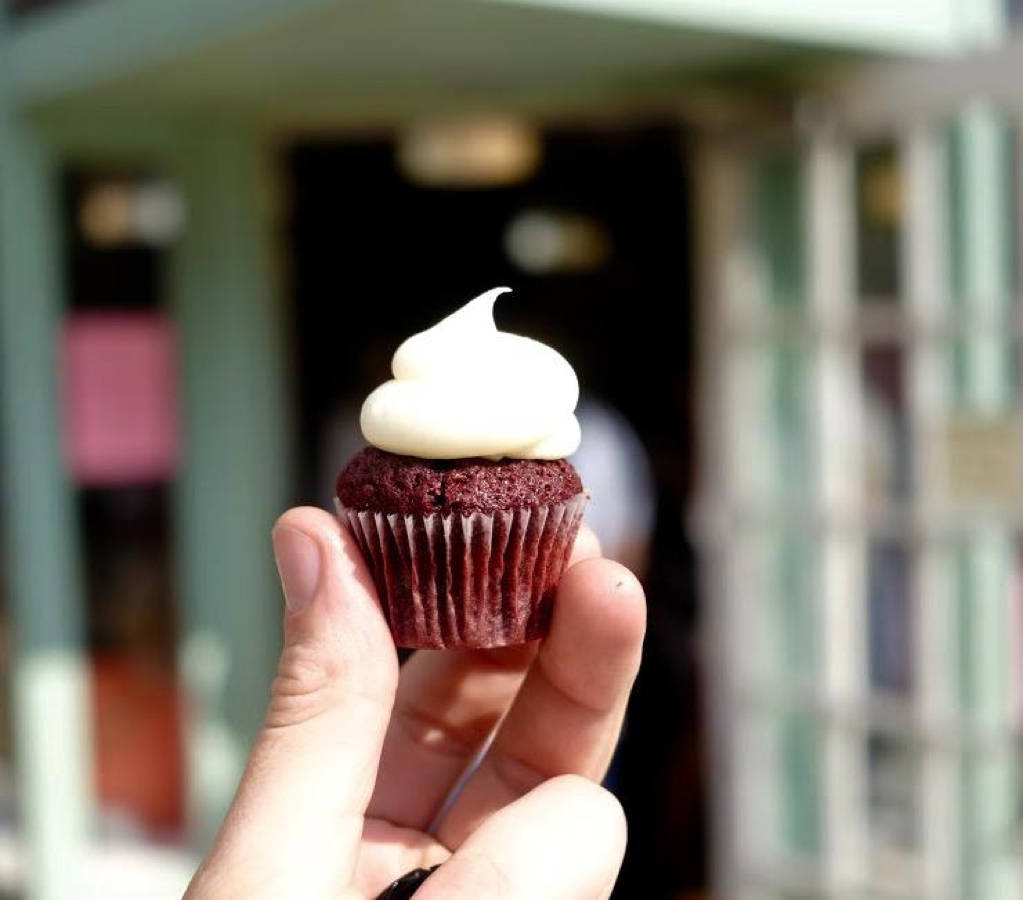 And then, of course, we had to stop at Carlo's Bake Shop, which is now known all over the world as the location where the show Cake Boss is set and filmed.  There we had two of the more famous desserts the bakery makes:  a cannoli …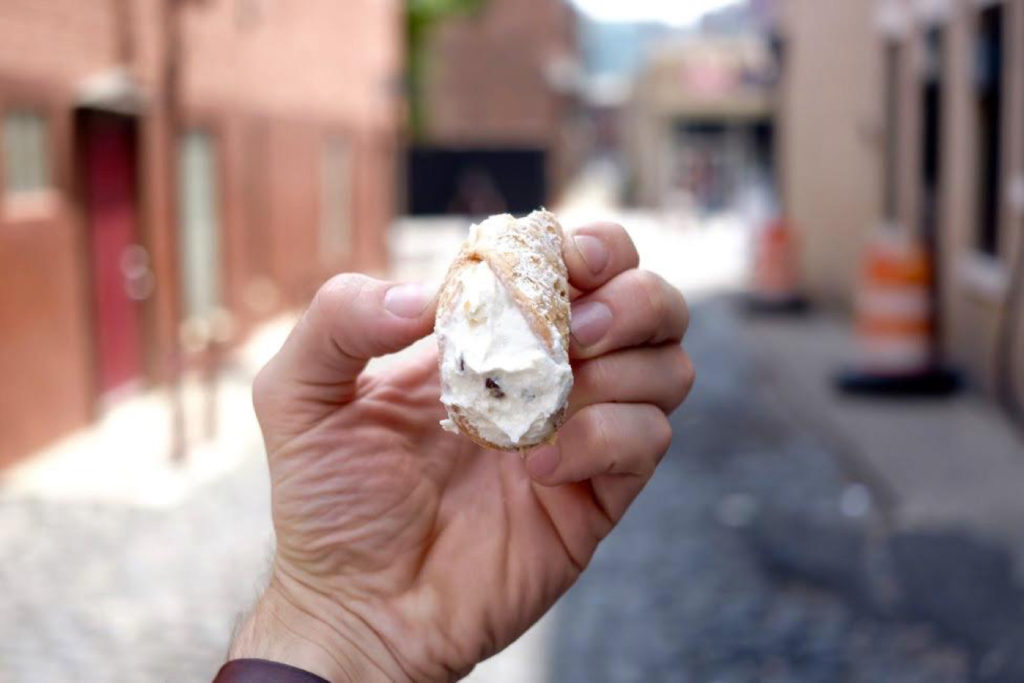 … and a lobster tail, made from a flaky pastry filled with vanilla cream, drizzled with caramel sauce, and dusted in powdered sugar.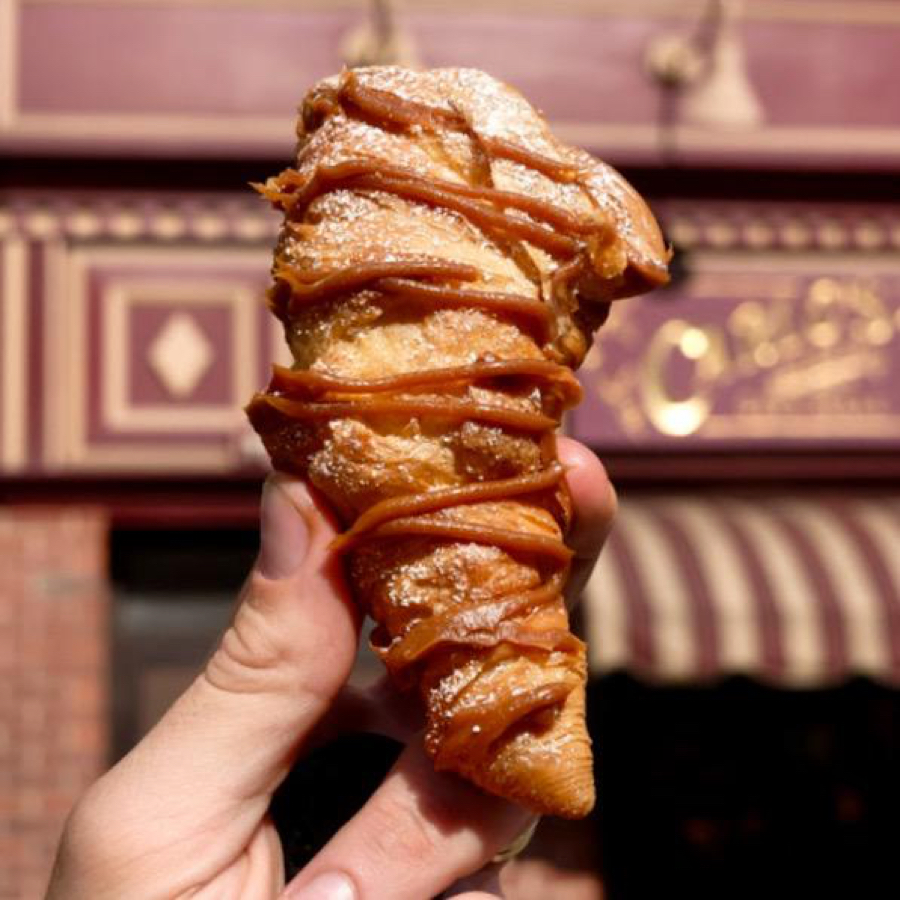 If you couldn't tell, it was a lot of food – and all of it was amazing!  The traditional Italian-American spirit of Hoboken comes out in the great pizza and the delicious homemade mozzarella and breads that make for some tasty sandwiches.  The newer, hipster-ish vibe of the city has also brought in some great and famous dessert spots.  It's super easy to go to Hoboken from New York – it's the first stop on the PATH train into New Jersey – so we really recommend giving this small city a try for an afternoon.