If you've never had biscotti, you're really missing out:  they're a breadstick-shaped Italian version of biscuits that come studded with almonds, and their name means "twice cooked" because you have to bake them in two stages.  Traditional biscotti get their flavor only from the nuts, but there are plenty of variations with all kinds of different flavors.  We made this chocolate version from a recipe in the New York Times, and it was a great treat to bring to a Fourth of July BBQ – their small size and durability meant they survived a train ride and severe heat and humidity.  If you're interested in making our take on this not-so-typical dessert, here's how.
You'll need:
Flour
Cocoa powder
Baking powder
Baking soda
Cornmeal
A stick of butter
Sugar
2 eggs
Vanilla extract
Mini chocolate chips
Slivered almonds
To make the dough, measure out 1 1/2 cups of flour, 1/2 cup of cocoa powder, 1/4 cup of cornmeal, 1/2 teaspoon of baking powder, 1/2 teaspoon of baking soda, and a pinch of salt into a bowl and whisk everything together.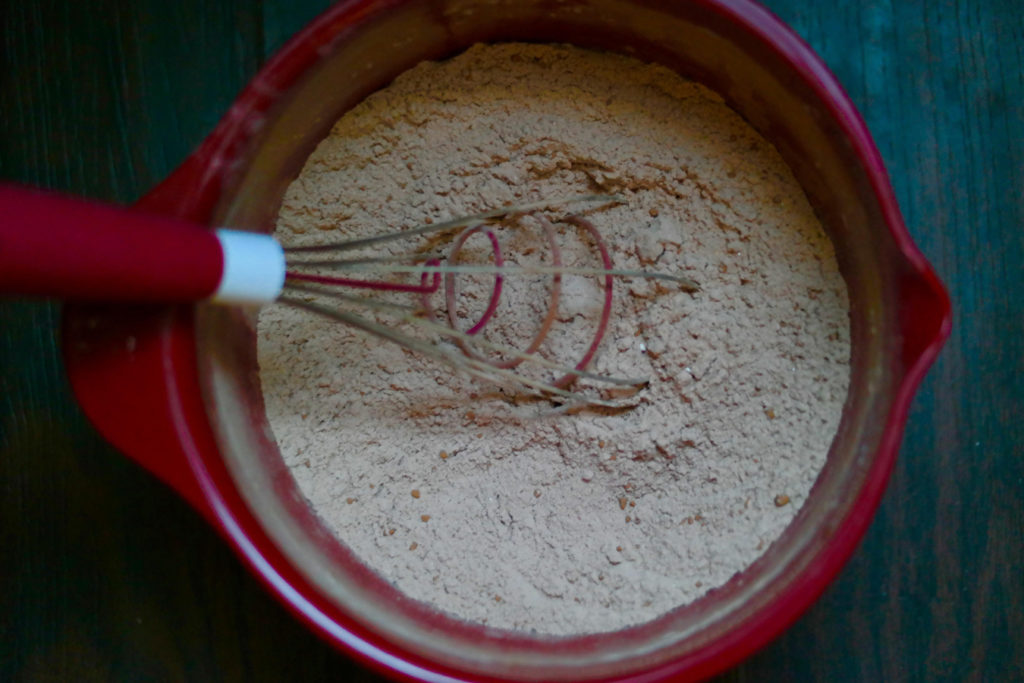 Next, in a stand mixer fitted with a paddle attachment, cream a cup of sugar and your stick of butter at a medium speed until they come together light and fluffy.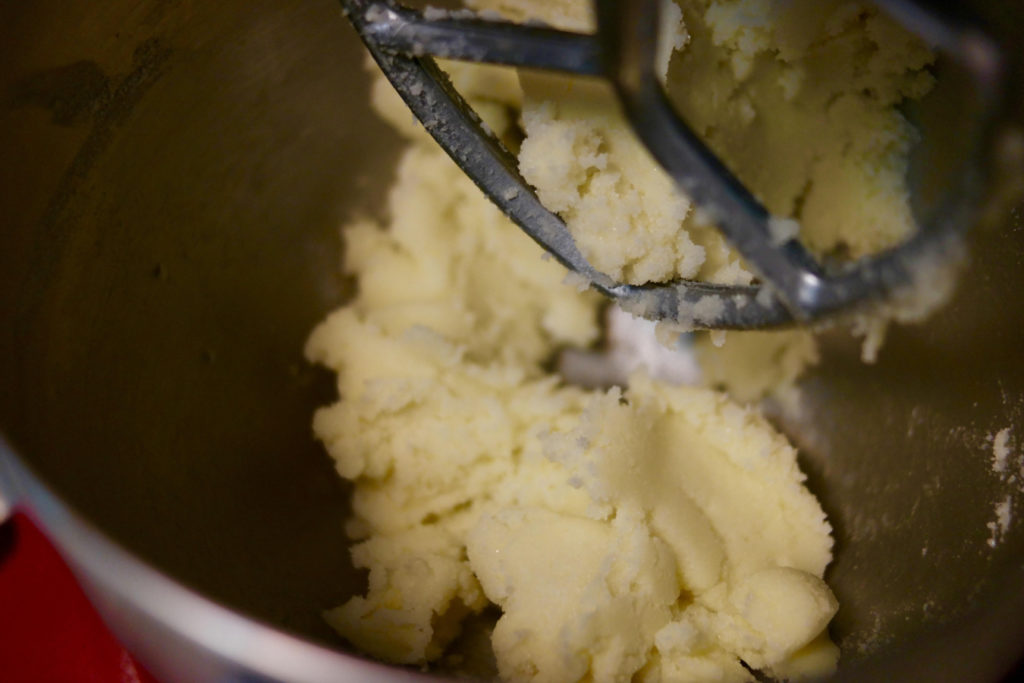 Mix in the two eggs and a teaspoon of vanilla extract until they're just incorporated into the butter and sugar, then pour in all of the flour mixture and combine everything together on a low speed until a dough forms.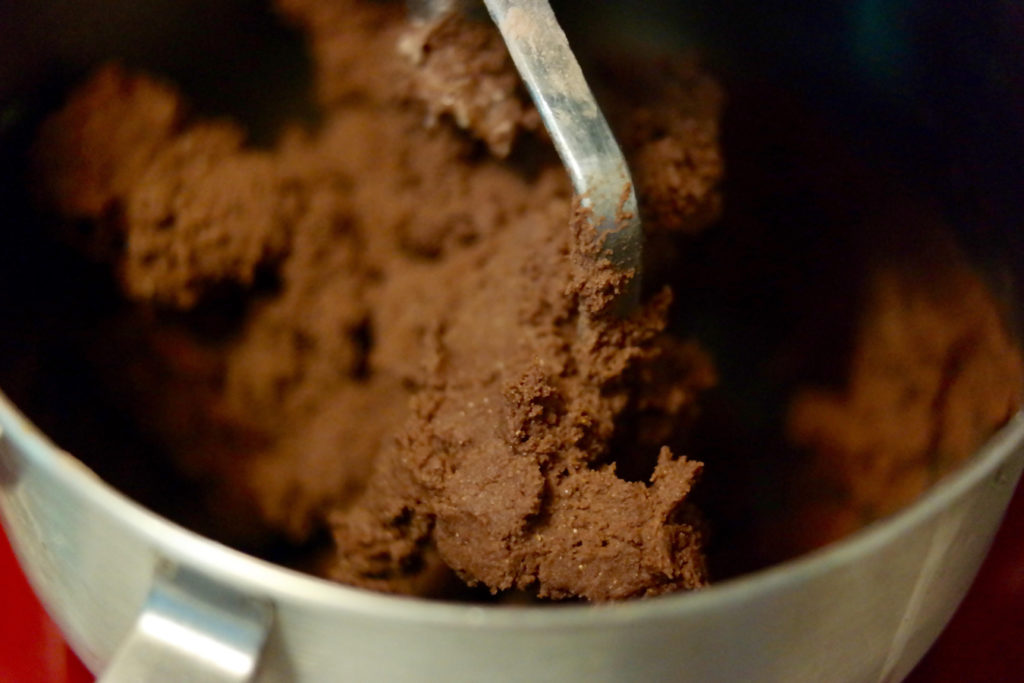 Take the bowl off of the mixer and stir in 1/2 cup of mini chocolate chips and 1/2 cup of the almonds.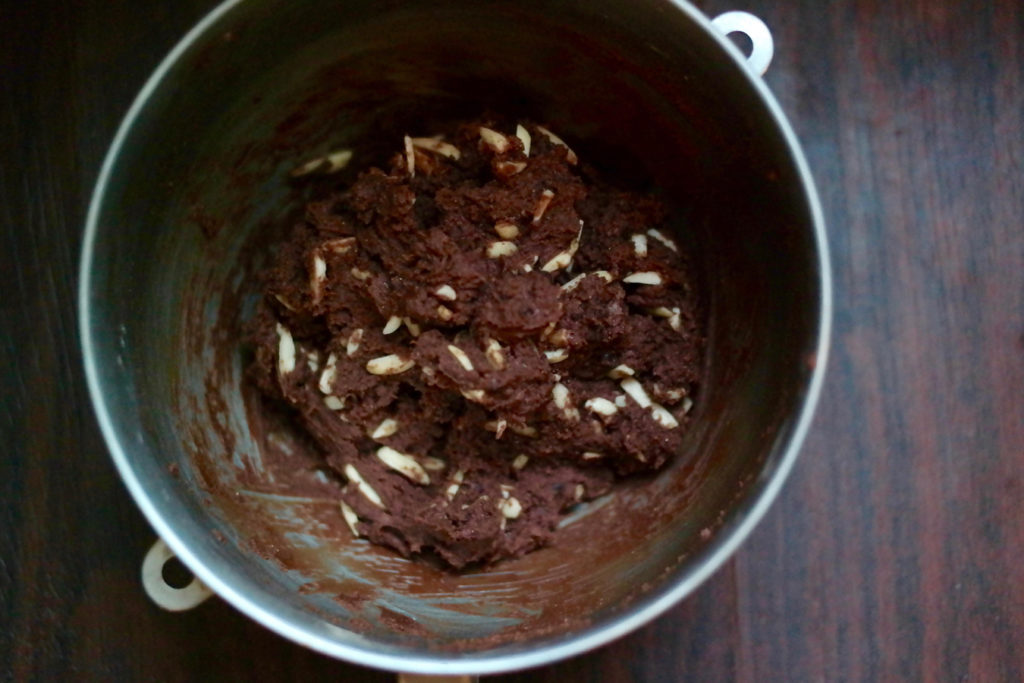 Now take the dough and divide it in half, then use your hands to form it into two rough logs, each about a foot long and 2-3 inches wide.  Line a baking sheet with parchment paper and place the logs on either side of the sheet.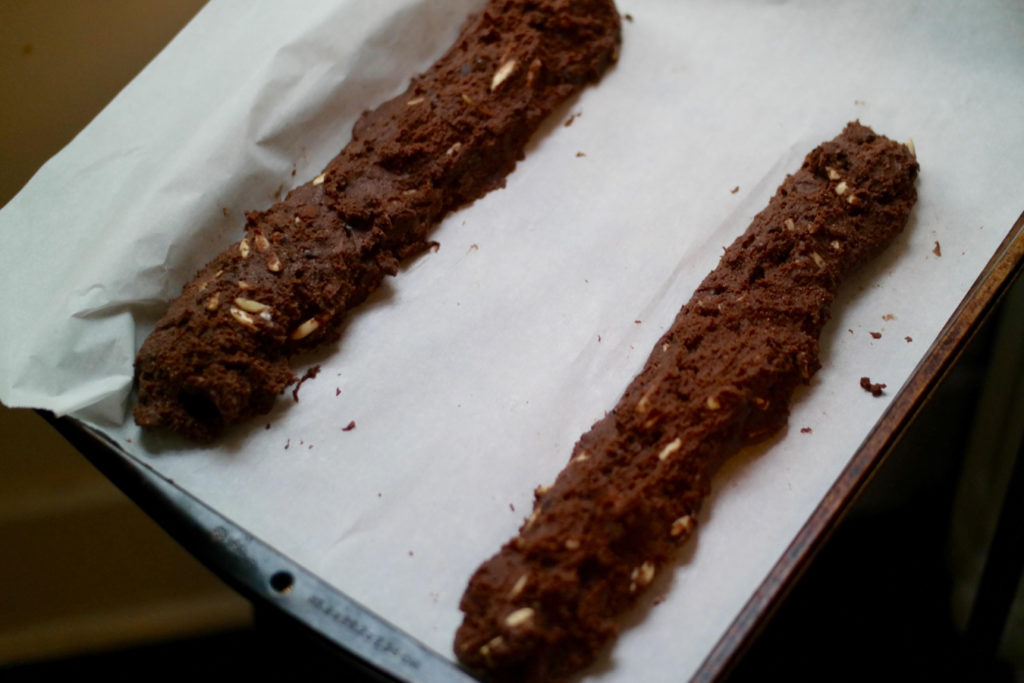 Bake these at 350°F for 15 minutes, then spin the sheet around and bake for another 10 minutes.  Take the logs out of the oven and let them cool for about half an hour.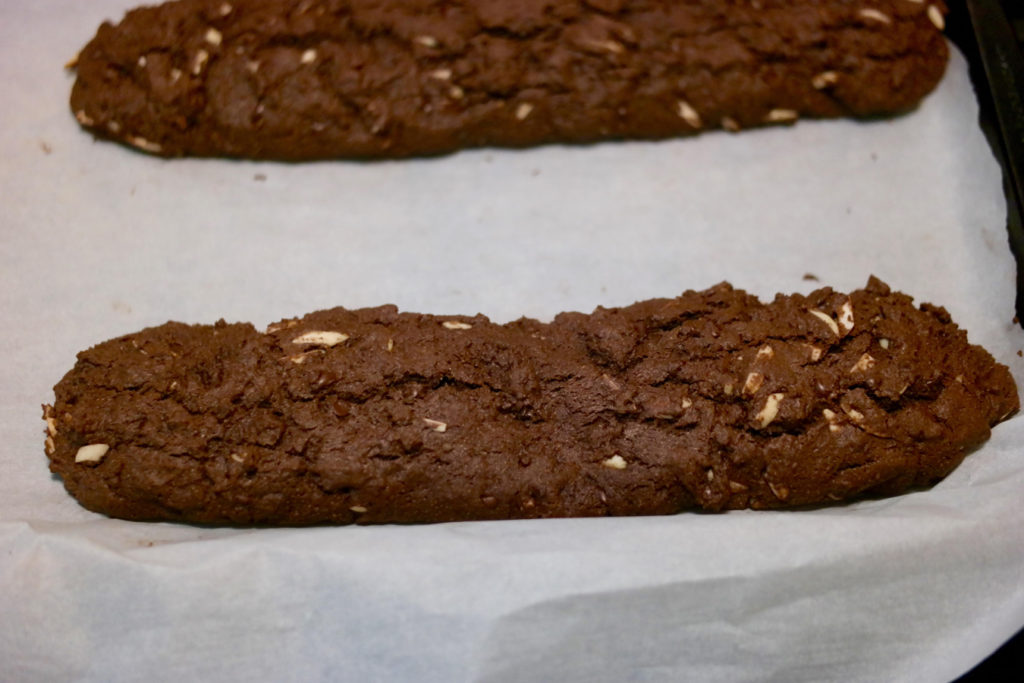 Using a serrated knife, cut off the ragged ends all around each log, then cut them in half and slice each half into four pieces.  Keep all these pieces standing vertically on the baking sheet and stick them back in the oven for 15 minutes more.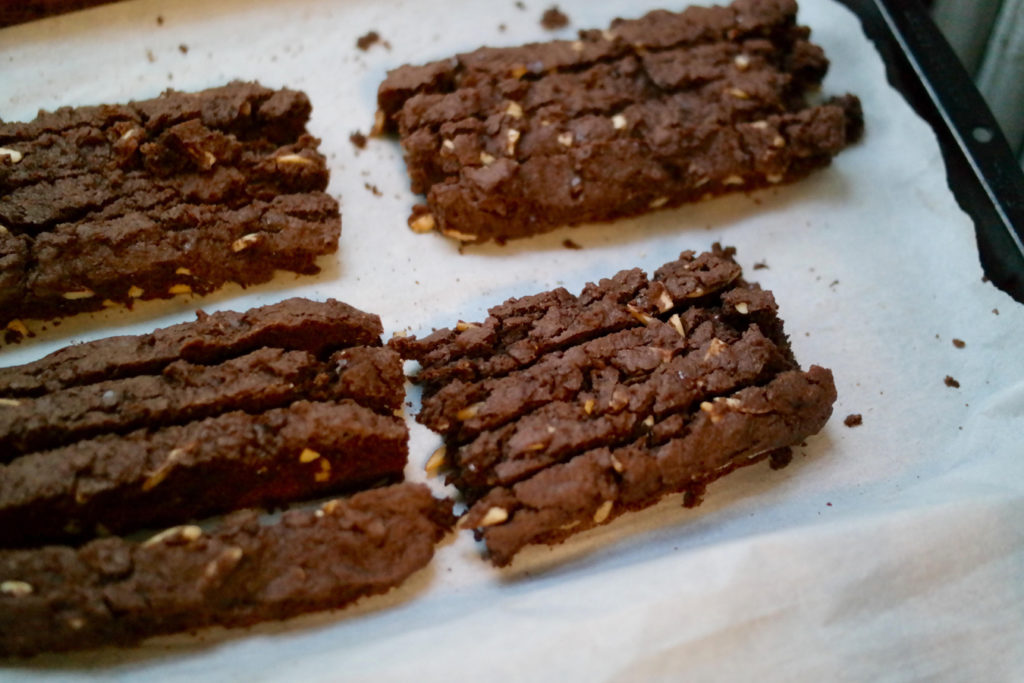 When they're done, you can gently pull them apart to serve them.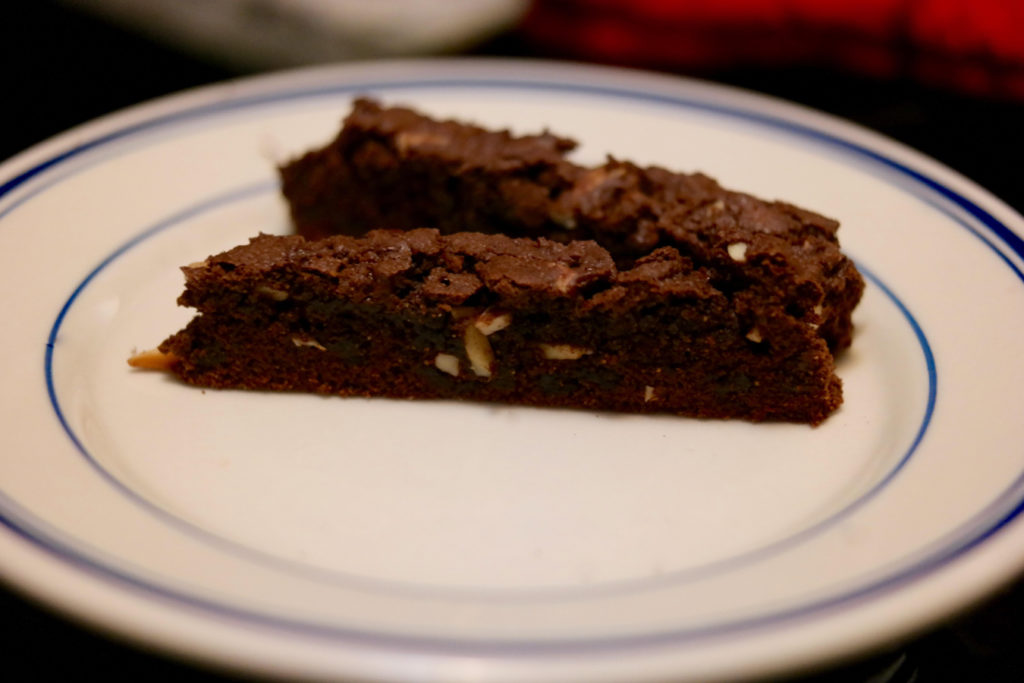 And there's your little biscotto.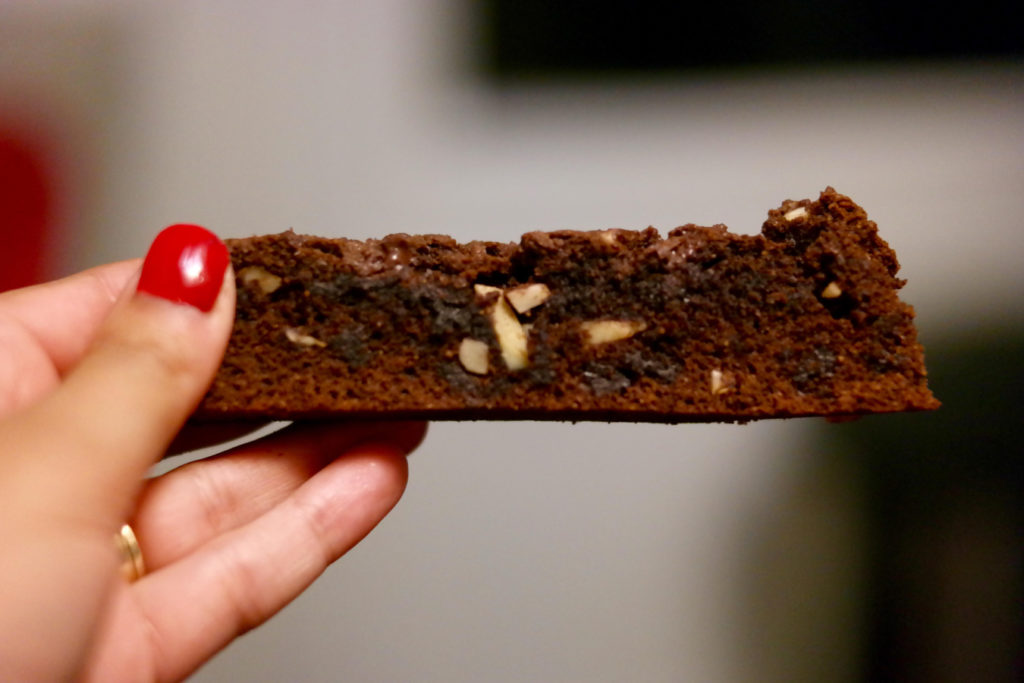 These are great treats by themselves, to end a meal, or with coffee – so you can eat them for dessert or have some chocolate for breakfast!  You'll need to put in some effort to shape the dough properly and then take care to cut the individual biscotto without shattering them, but the result is some lightly sweet, nutty, crunchy, chocolatey treats.  Next time you think of making cookies, you can switch up your routine instead and go for these biscotti.